---
Let's face it; chokers aren't going away anytime soon and there are so many different options. To keep it interesting I like to think of new types of chokers, or get inspired by others and make my own. One way to change things up a bit is to make a choker like I am showing you today. You can use any color and pieces to make it your own.
This is a super easy but gorgeous choker that anyone can make, YES anyone. If you want to see how to make a choker like this keep reading.
You're going to need:
A fabric choker (If you don't have one I'll show you how to make one here.)
A fabric flower, a pom pom or something else you would like to add (temporarily.) If you would like to use a brooch instead then you probably won't need the next item.
A safety pin.
Start by adding the safety pin to the back of your flower (or whatever you're adding to the choker) and leave some room on the safety pin. Then attach the safety pin to the choker where you want it to be. If you need to you can add more safety pins.
---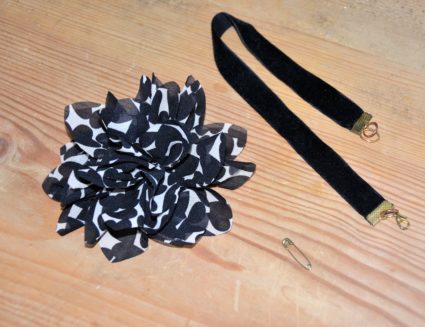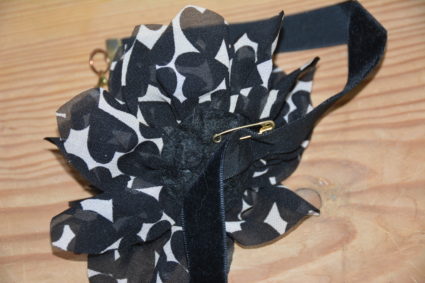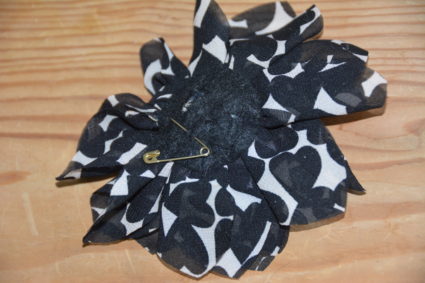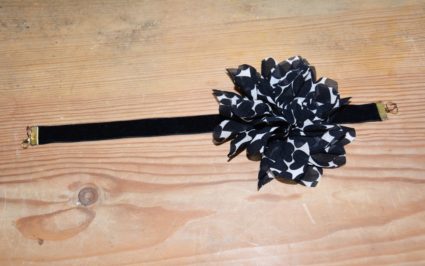 ---
That's it! And you can easily remove the flower whenever you want to add something else or if you want to wear the choker as it is.
---
Have a lovely day!
-Frida
---
Don't forget to follow, like and share: