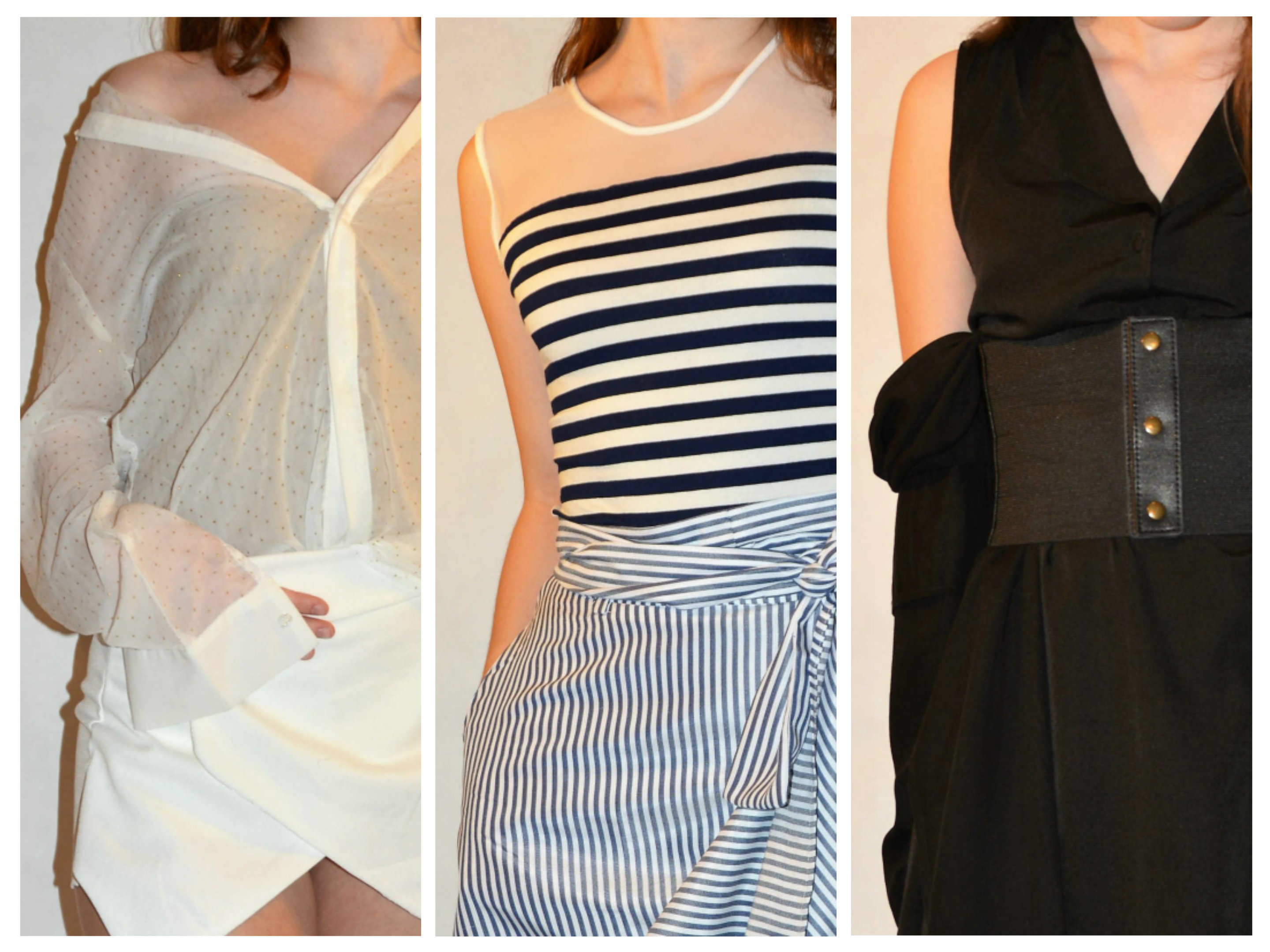 Today I thought I'd share 3 current trends and how you can style them. I wanted to incorporate the floral print mixing trend as well but that's when I realized how few pieces I actually own with floral print. I am now in the search for a voluminous floral print blouse, possibly asymmetrical.
The trends I am sharing today are the flashdance shoulder, stripes on stripes and the wide belt. Let me know in the comment section which trend you like best and don't forget to like and share!
The Flashdance Shoulder
Starting with the first trend; the flashdance shoulder. The name comes from the musical movie flashdance (which I am embarrassed to say I have never seen) where from what I can see (on google) the lead actress wears gorgeous off the shoulder tops (just showing one shoulder.) This has now become a trend again and I have seen it a lot with button up blouses. What's so great is that this trend doesn't have to cost anything if you already have a button up blouse. In the pictures I paired my sheer white blouse with a white skort and nude pumps. You can simply pair it with denim shorts, lace up sandals and a choker and you have a gorgeous look.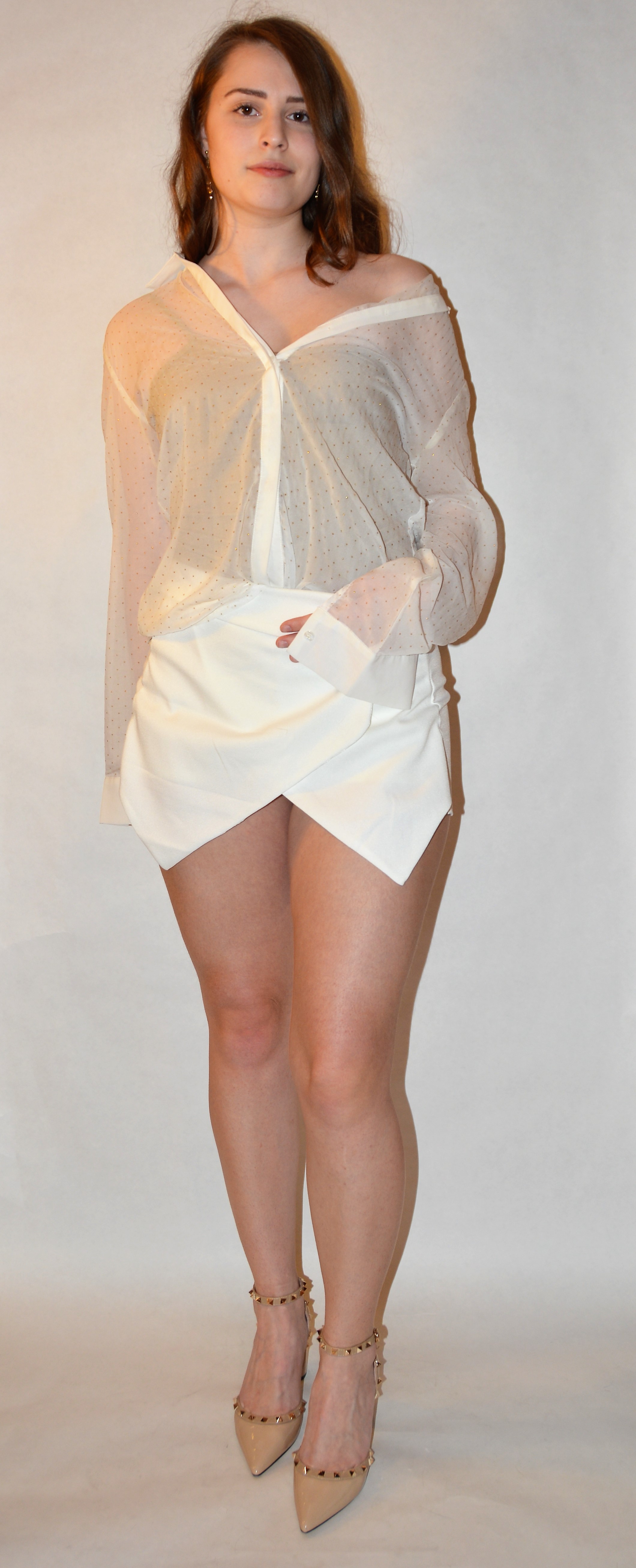 ---
Stripes on Stripes
The second trend is all about my favorite print; stripes and more stripes. This trend is exactly what it sounds like mixing pieces with stripes in different sizes, vertically or horizontally, the same colors or completely different. It's all about going a little crazy and just having fun with it. Check out this set that I made on Polyvore a while back to get some inspiration (I also noticed I used a choker in that set similar to the one I showed you yesterday.) In the pictures I wore my striped skirt from Shein, a striped top with a mesh section at the top and my black pumps to which I added striped ribbons.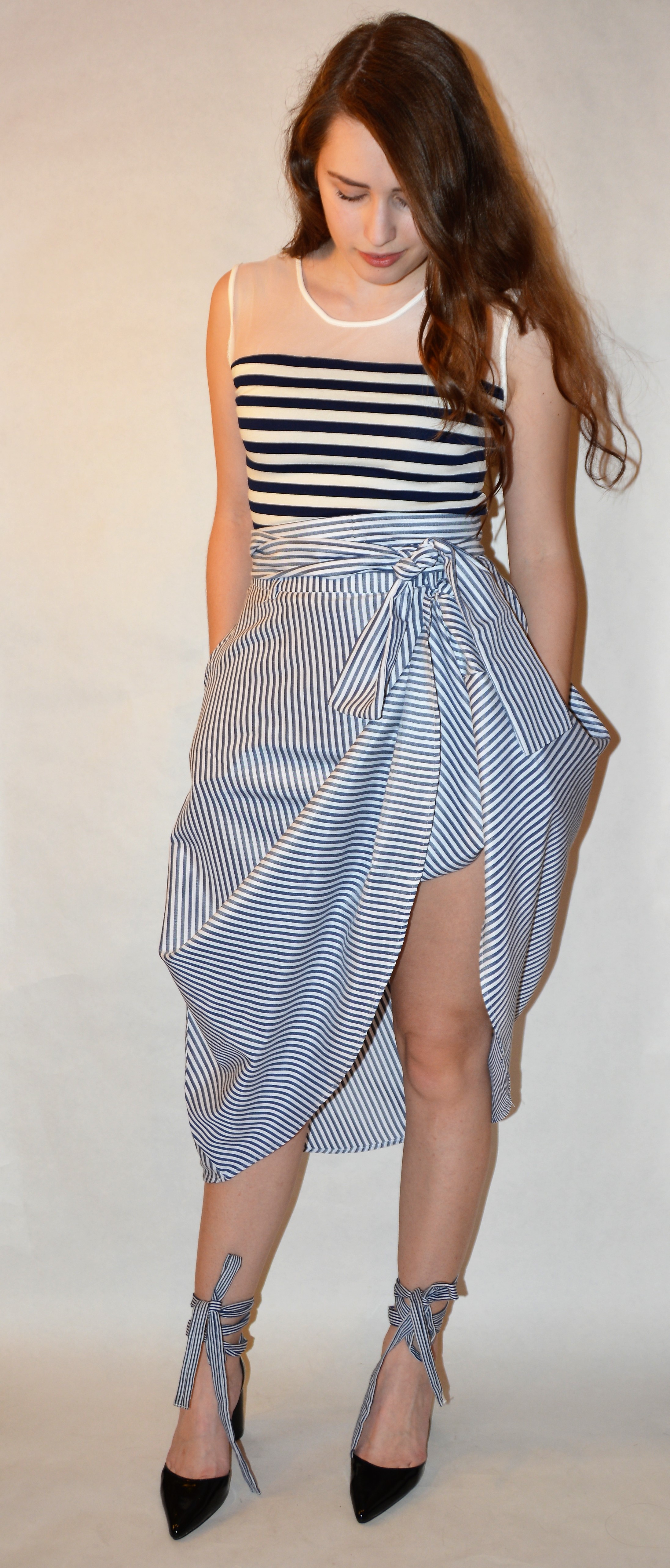 ---
Wide Belt
Finally we have the wide belt which doesn't have to be a corset belt just in case you were wondering. A wide belt can be worn with almost anything and certainly adds something extra. Add it to a dress to define the waist and to make it more edgy or over a longer button up blouse, with jeans, pumps and statement earrings. Finally my favorite is to create a interesting layered look and then top it all of with a wide belt. An example of a layered look is the one I'm wearing in the pictures where I paired a LDB with a black duster coat, I added my corset belt with the lace up part at the back and then I let coat slid off of one shoulder. This is great example of an interesting all black outfit. With one shoulder showing it appears as if it is a one sided cold shoulder dress which also happens to be a growing trend.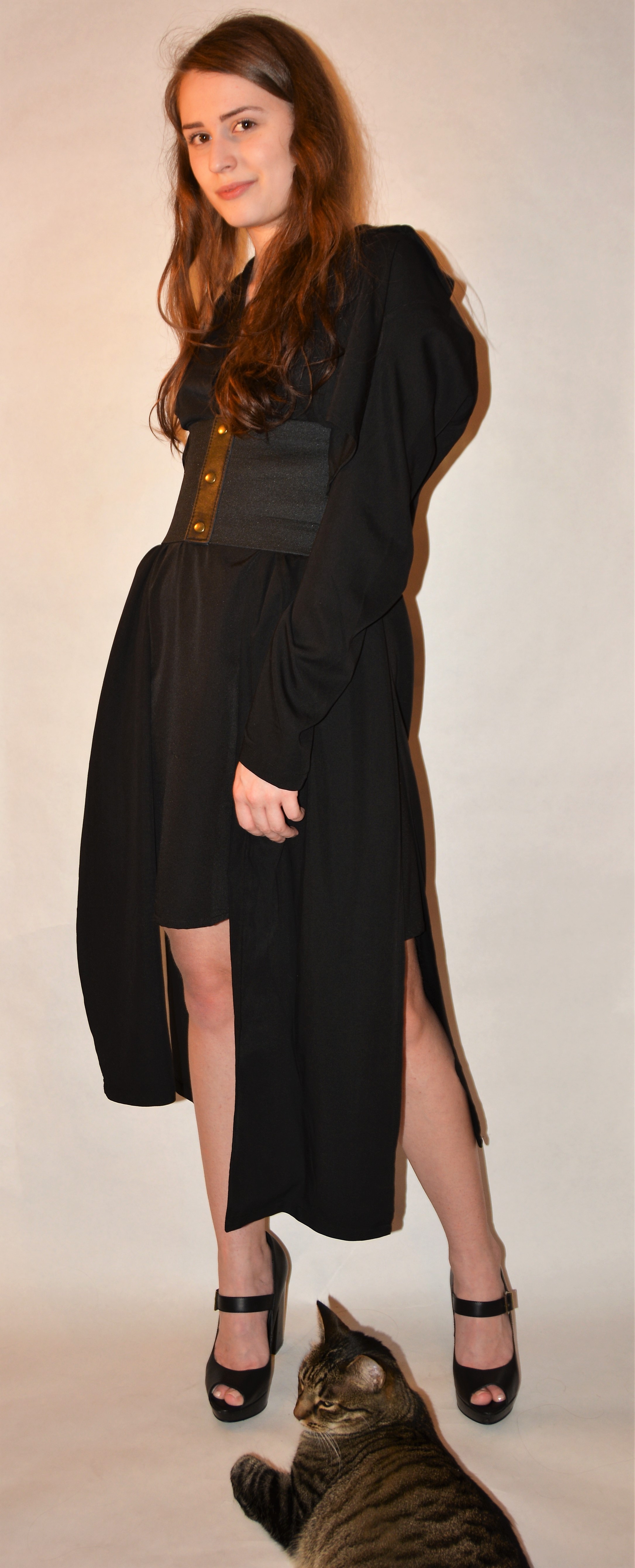 ---
Prinsen joined me during the photo shoot again and he certainly added to the stripes on stripes trend..
Have a lovely day!
-Frida
---
Don't forget to follow, like and share: