I have had this white basic sun hat from H&M for many years now and I have never worn it. One of the main reasons I haven't is because it's a bit too basic for me. This is the perfect time to do something different with it. I remembered that I had this sequin trim and I have seen a lot of different sun hats with text (mainly by looking around at Polyvore.) At first I wasn't sure about what text I wanted but I finally decided to write "On vacation" like the one in the picture below. I was considering to write "Beach please" or "Life's a beach" but I thought "On vacation" was more versatile.
The first thing I did was to use a pen to write the text I wanted on the brim of the hat.
Next I took the end of the sequin trim, removed a few sequins and then pulled it through where I wanted the trim to start using a needle. Then I tied it to the underside of the brim.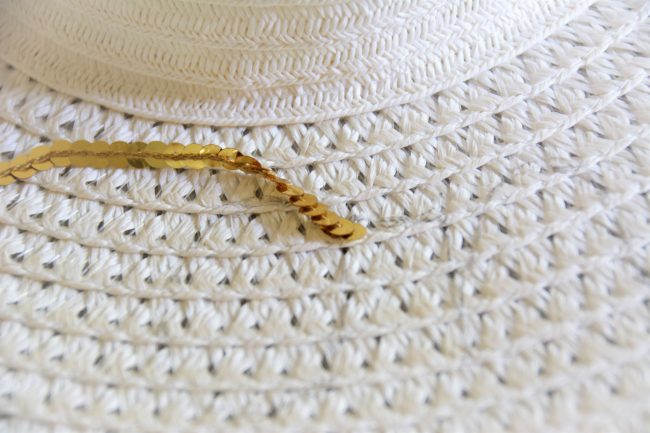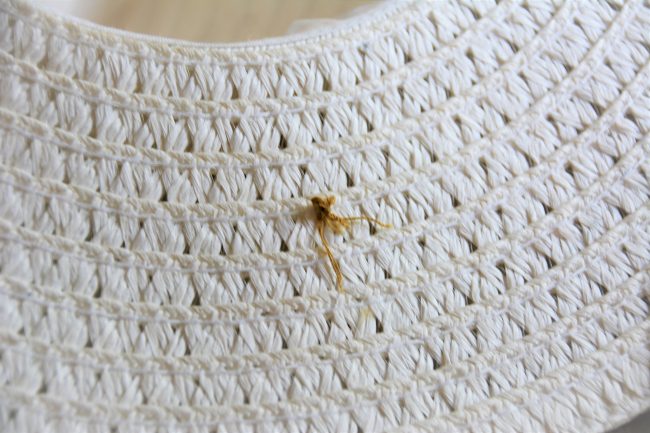 Then I started to pin the trim following the text I wrote.
Once I finished I began to sew the trim on. To avoid overlapping the trim in too many places I cut the trim at some places, tied it to the underside and then I continued with another piece.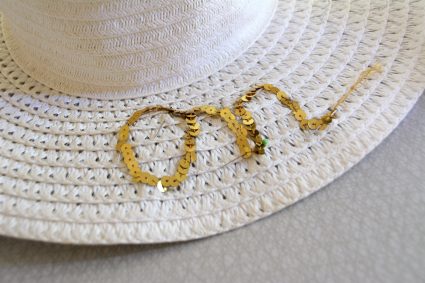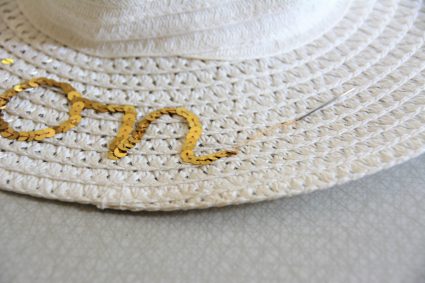 That was it, super easy and if you want you can simply use a thicker thread instead of a sequin trim. Another alternative is to write with some kind of marker for a quick DIY. You can also add other decorations like pom poms, flowers or ribbons; the sky is the limit. Have fun creating!
If you liked this DIY, click here for more and don't forget to subscribe!
Have a lovely day!
-Frida
Don't forget to follow, like and share: