Wearing jeans underneath your dress has many benefits, What are those? you ask. Well I'll tell you:
For one you are able to move a lot more without any unwanted surprises. You are more covered up which can make feel a lot more comfortable. The jeans will keep you warm; say you've planned to wear a dress and you realize it's too cold. To most I'm sure tights are the solution but I personally hate wearing them during spring or summer. I always get fall/winter vibes from them, not to mention how much they itch.
Is your dress to short? Then the jeans are once again a benefit. Among the many benefits there is one particular favorite of mine. The sort of look that jeans and a dress creates together are amazing. One of the benefits in my outfit today is that the dress covers the large hole in my jeans. Now; I like jeans with holes but not when the're placed to close to the crotch…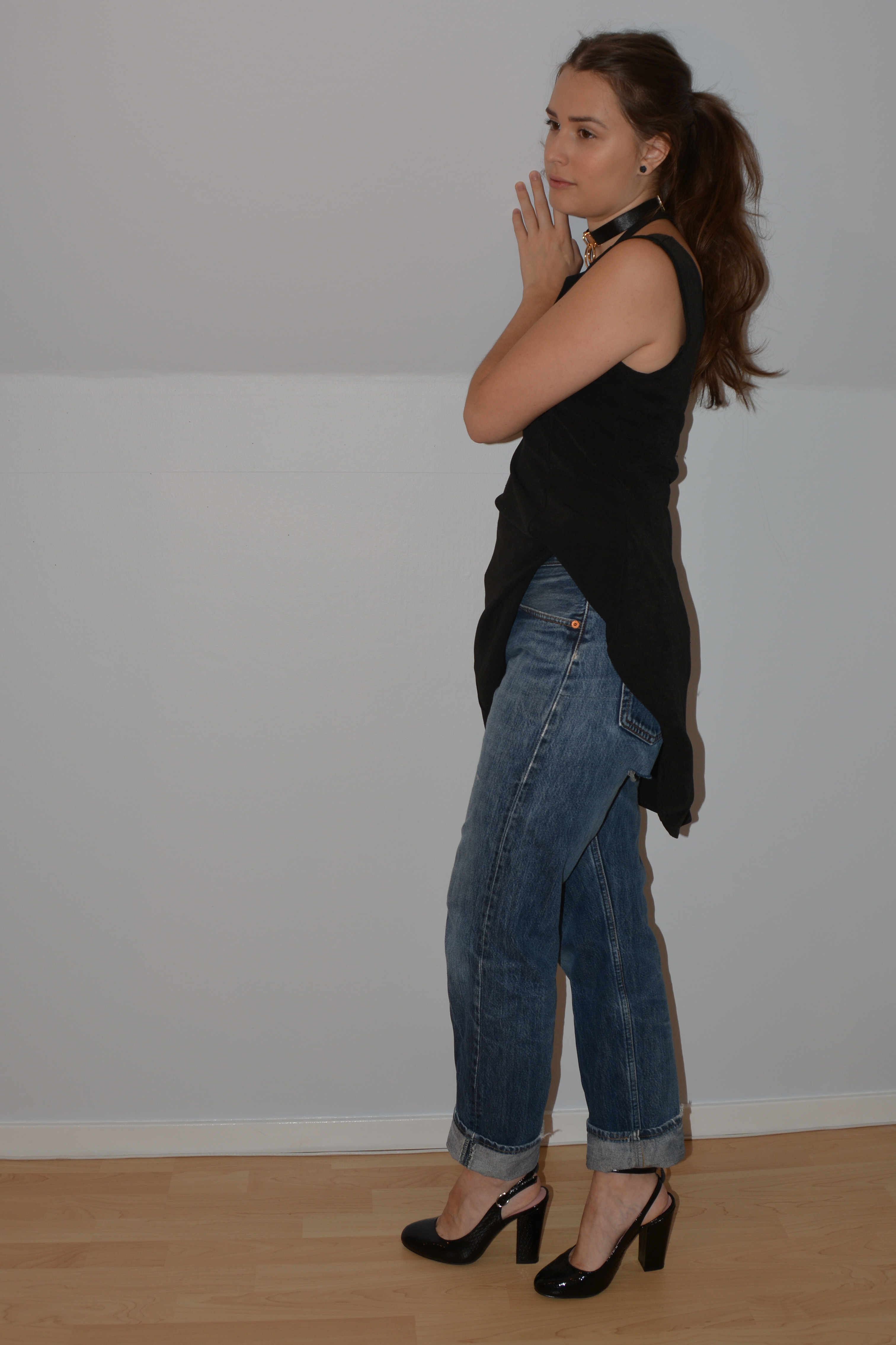 Then how do you make this look work? Here are my tips:
A dress with a loose silhouette would be the best. I have never created a look with a bodycon dress and jeans. Maybe if the dress had a slit it could work though…
It's all about shapes and this applies to styling. Learning to see these shapes might be possible but I just know that I have always seen, understood and appriciated them.
The color of the dress should match the jeans for a less messy look. With both jeans and a dress there is already a lot going on.
Choose a pair of jeans with a less intense blue shade if the dress has a bright color. Another alternative is to wear black or white jeans/pants (or whatever you may prefer.)
Experiment with different styles; asymmetric dresses, long, short, half tucked. My favorite is to wear a  asymmetric flowy midi dress half tucked into the jeans.
One way of wearing this look is with a tulle dress that I have written a lot about this year. (Here is an example.) What's so great about this look is that the silhouette of the dress doesn't matter. With a transparent fabric you can clearly see the jeans no matter how long or covering the dress is.
Of course this way of styling isn't restricted to jeans and dress. It works just as well with any other pair of pants (or skirt, more of that in the future.)
Now let's talk about the outfit I chose today.
This black cut out dress is my offical LBD. I have used it a lot considering it's a dress. I usually wear jeans as may know already but today I'm wearing both. (Check out this post for more ideas on how to wear a LBD.)
Underneath my dress I'm wearing a pair of Levi's, and I rolled them up slightly. The shoes are my first (but not last) Shoes of prey pumps to which I added an ankle strap. For jewelry I went with simple black studs (the're roses actually) and my newest choker from Zara. I bought it on sale on Malta, so this yet another find from the amazing island.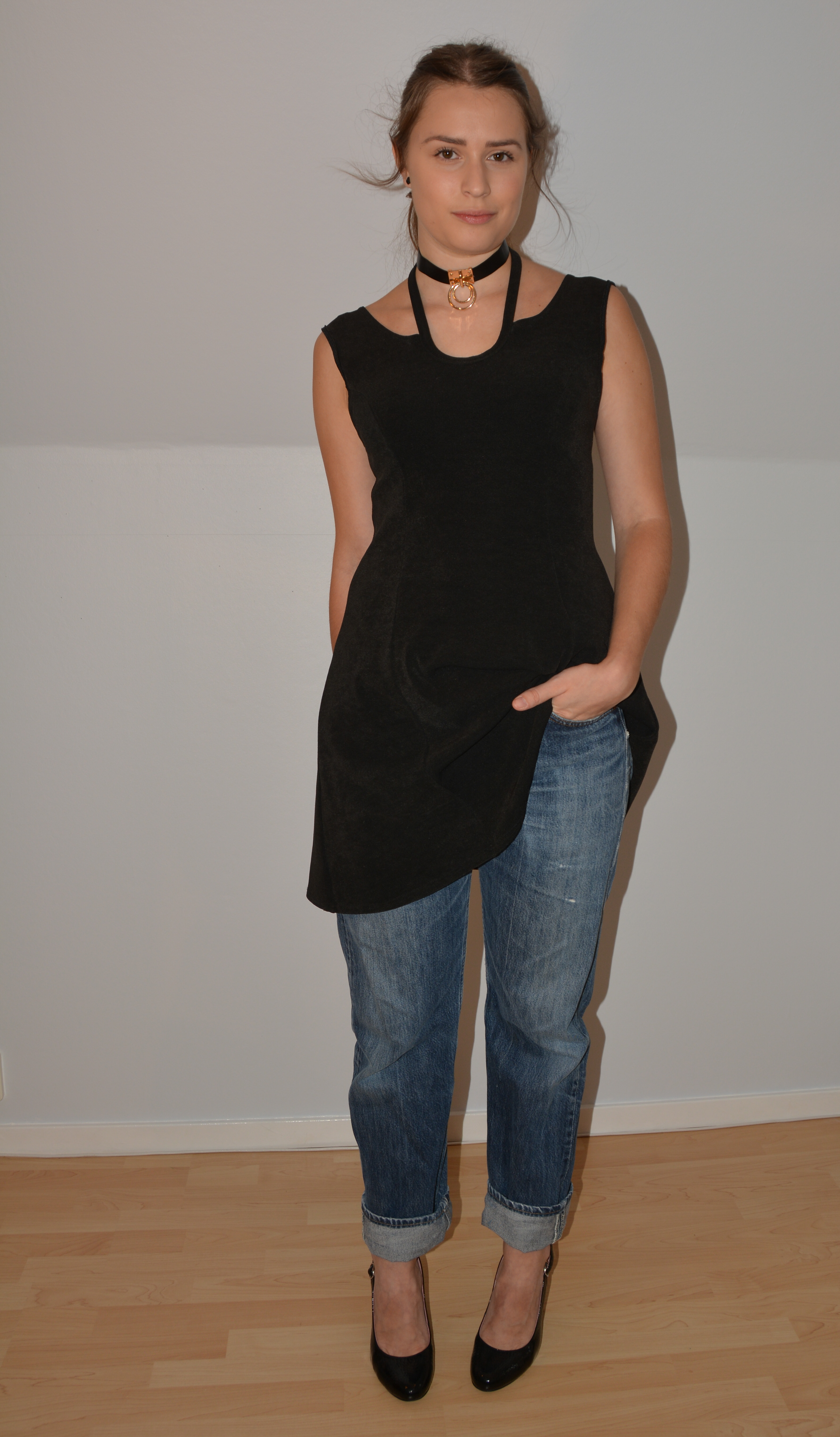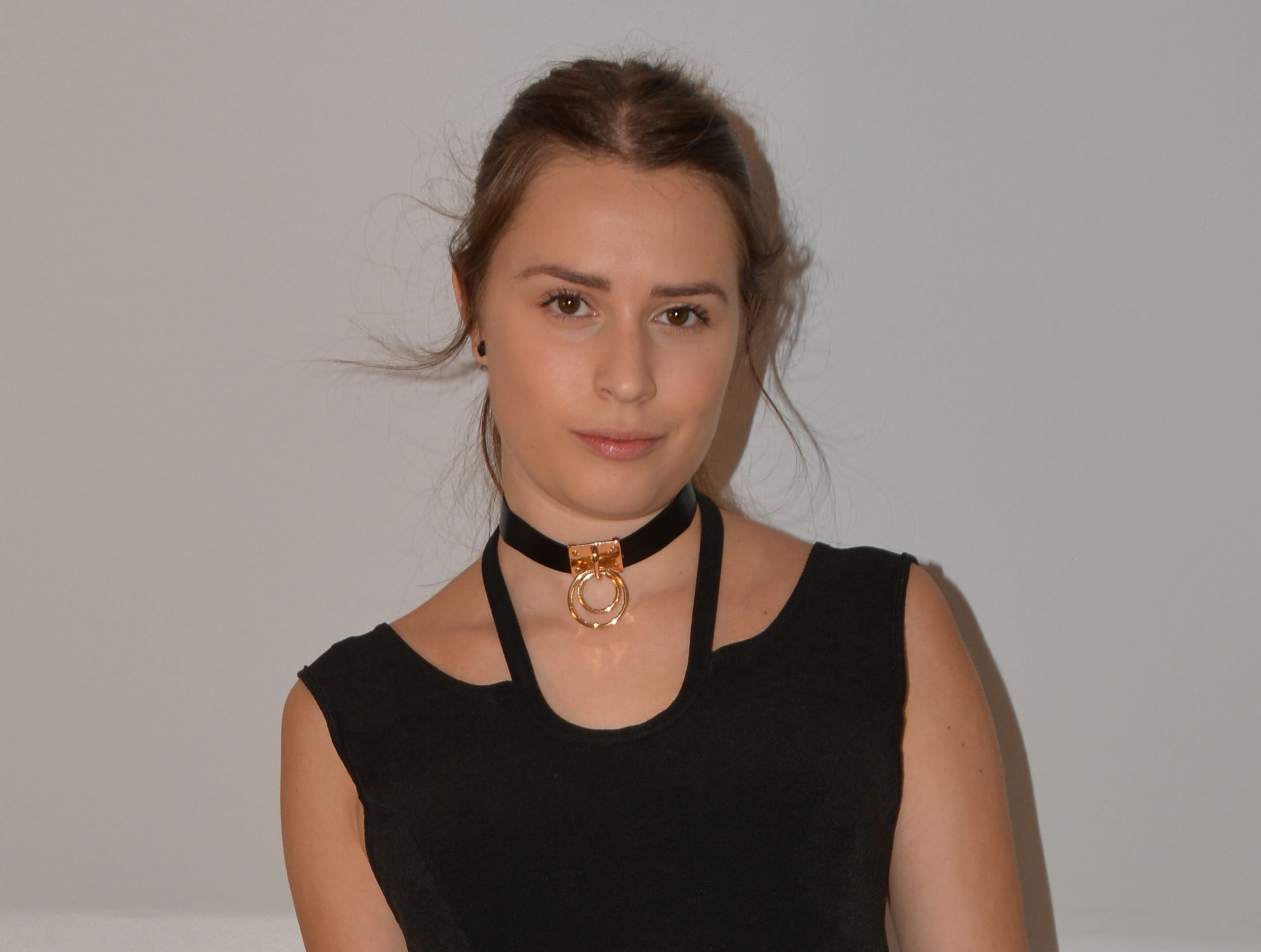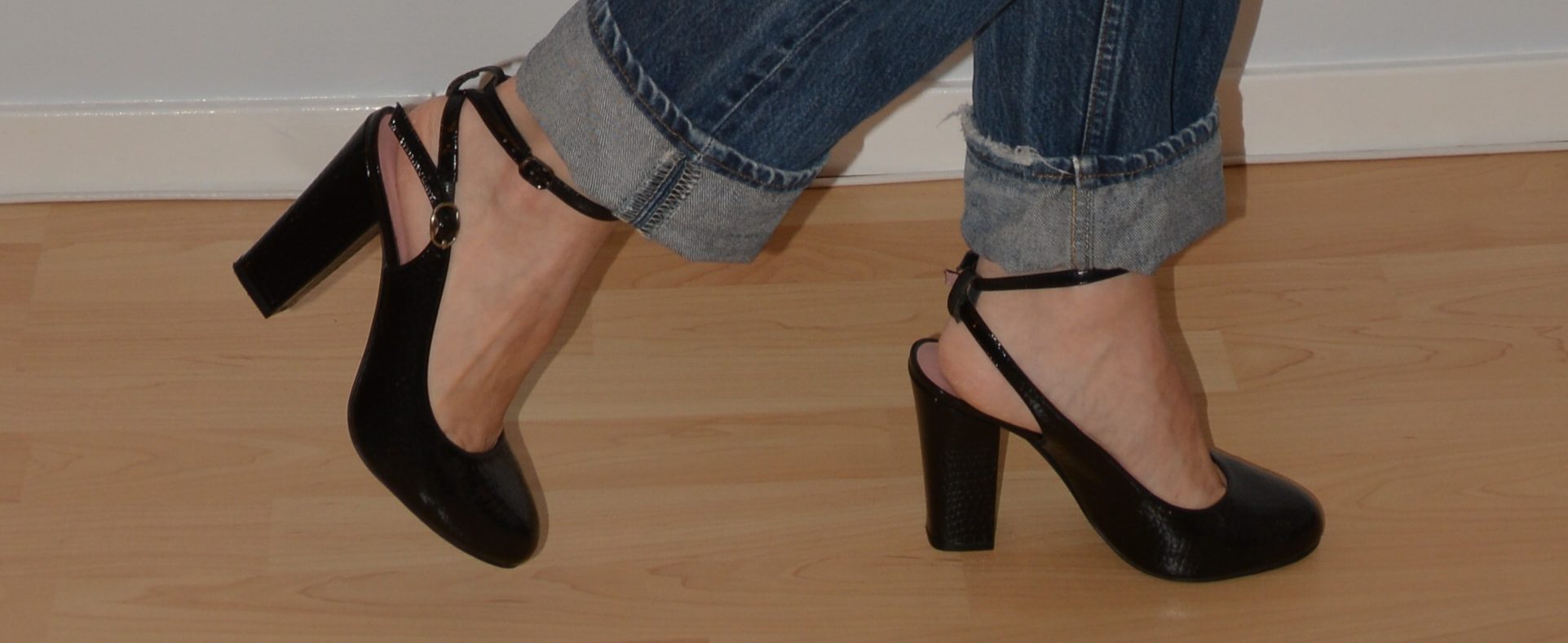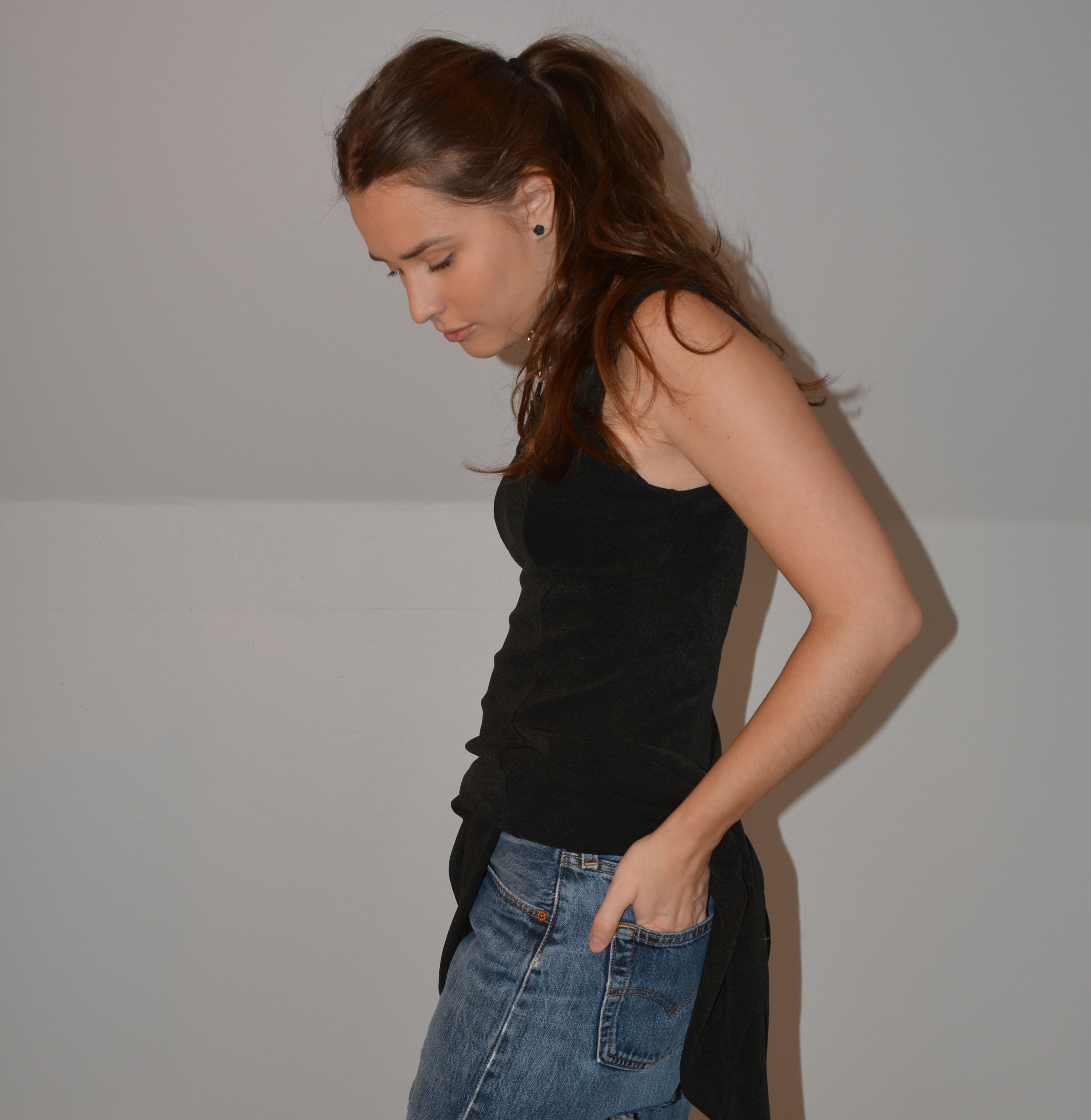 Do you have any questions? Feel free to ask me in the comment section below. If you liked this post please don't forget to follow, like and share!
Have an amazing day!
Frida
Don't forget to follow, like and share: