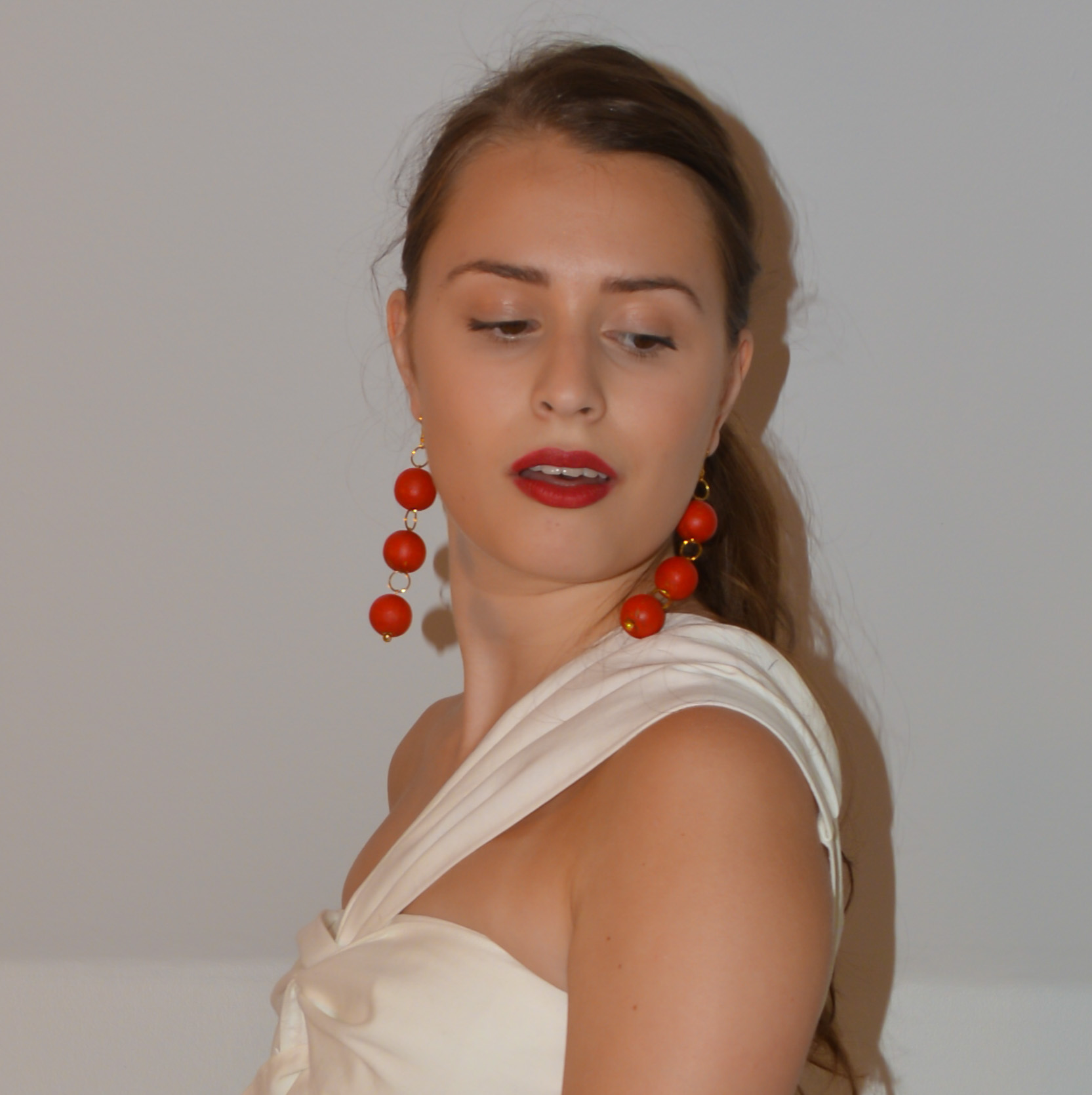 The shoes that took over
All around the mules have completely taken over and it's probably best to simply yield. If you ask me; the mules are what I've been missing in my shoe collection. I would buy about a dussin if I could but so far I only own two pairs (that is if you count my red ones.) By now you're probably checking if you clicked the right post because so far it has nothing to do with the title. But hang on, I'm getting there. Among these fabulous shoes we have this silhouette which is the first one that I think about when I hear the word. But one type of mule that has become very popular this year is the knot or bow mule: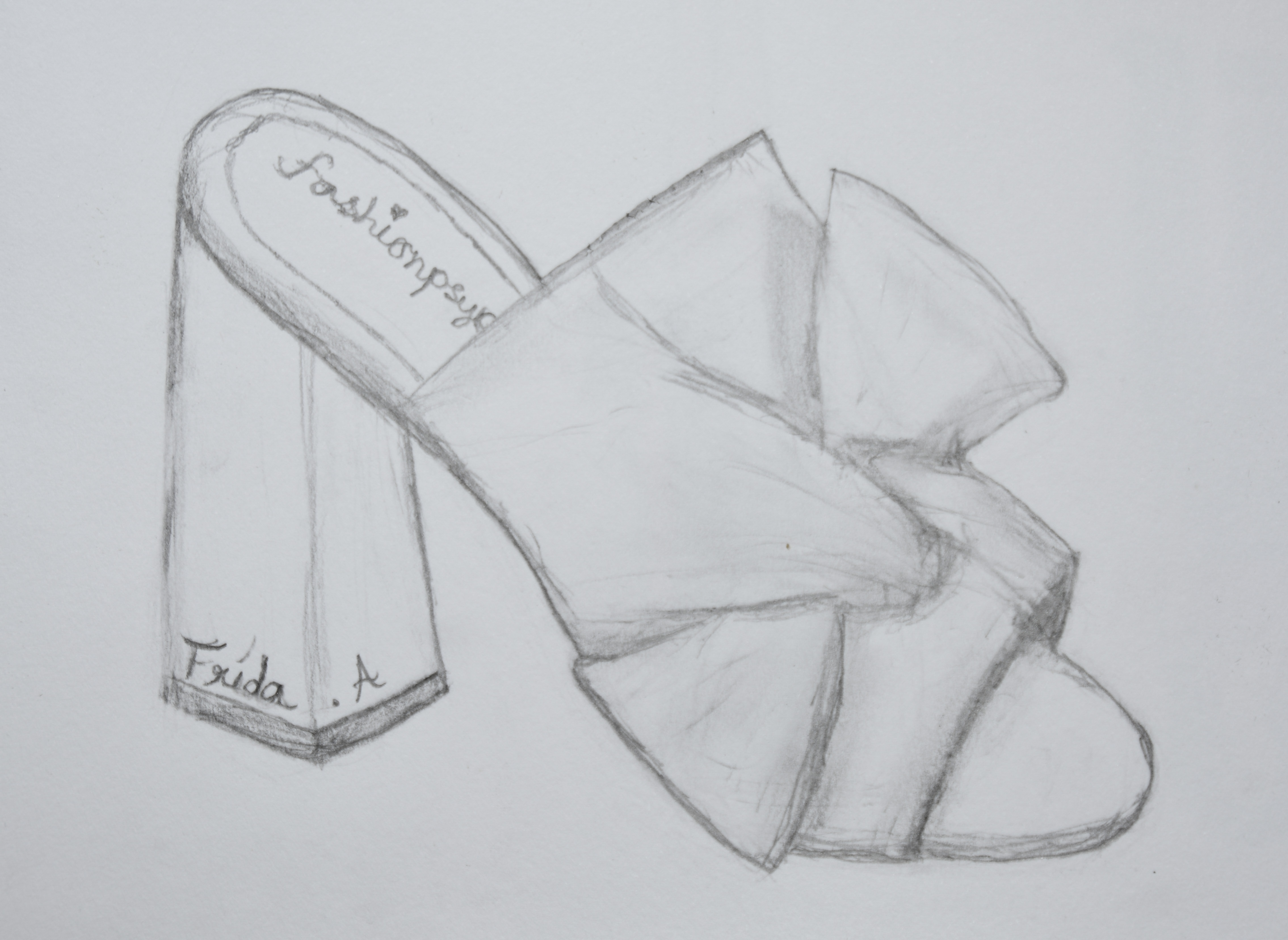 This knot/bow mule exist in all shapes, heel or not, open or closed toe and of course endless colors, prints and materials. As you can see I'm wearing a pair of flat, red mules with a big knot on them. My point is that we see these knots on more and more pieces, but I really think the mules is what made the knots so popular.
How does the knot make a statement?
It's usually big and takes over any piece it's attached to completely. The're usually voluminous which is also the reson some people call it a bow. But seeing as the're usually tied like a knot; that's what I'm calling it. Earlier this year I saw this crop top and I fell in love. I was considering to order it but at the same time it was a basic bandeau crop top with two fabric pieces tied in to a knot. It was the perfect DIY project; so I made my own version using white denim. I first mentioned it here.
My Outfit
The outfit that I'm wearing includes my white denim knot crop top, my white denim skirt (made from the same fabric), my red knot mules from Nine West and my latest creations… I created these red earrings earlier this week specifically for this outfit. I also made them because I realized I don't own any red earrings (which is insane because I love red.) Anyway the point is that tomorrow will be the first DIY since I continued blogging and showing you how I made these earrings. If you would like to see the next post don't forget to follow me.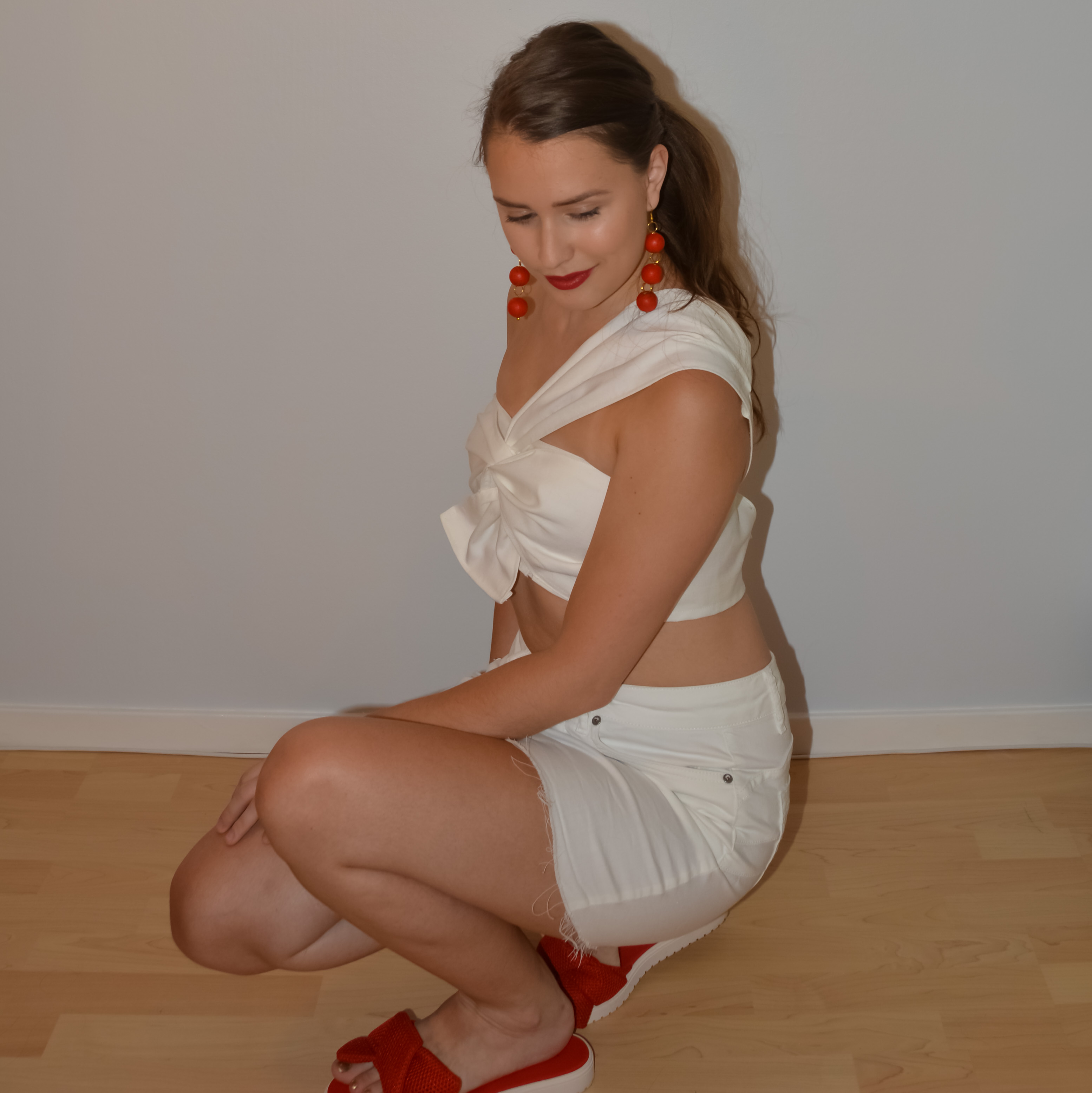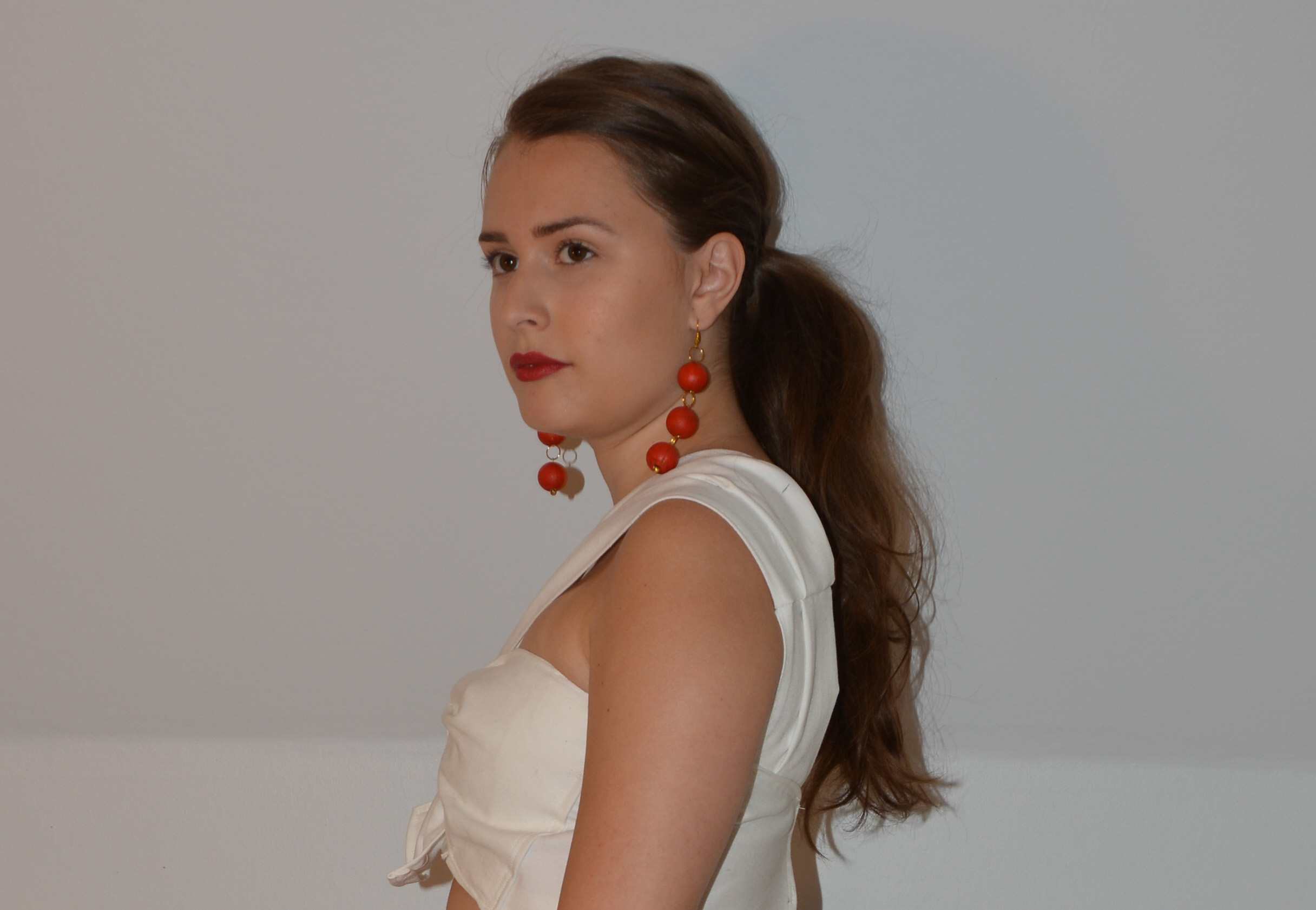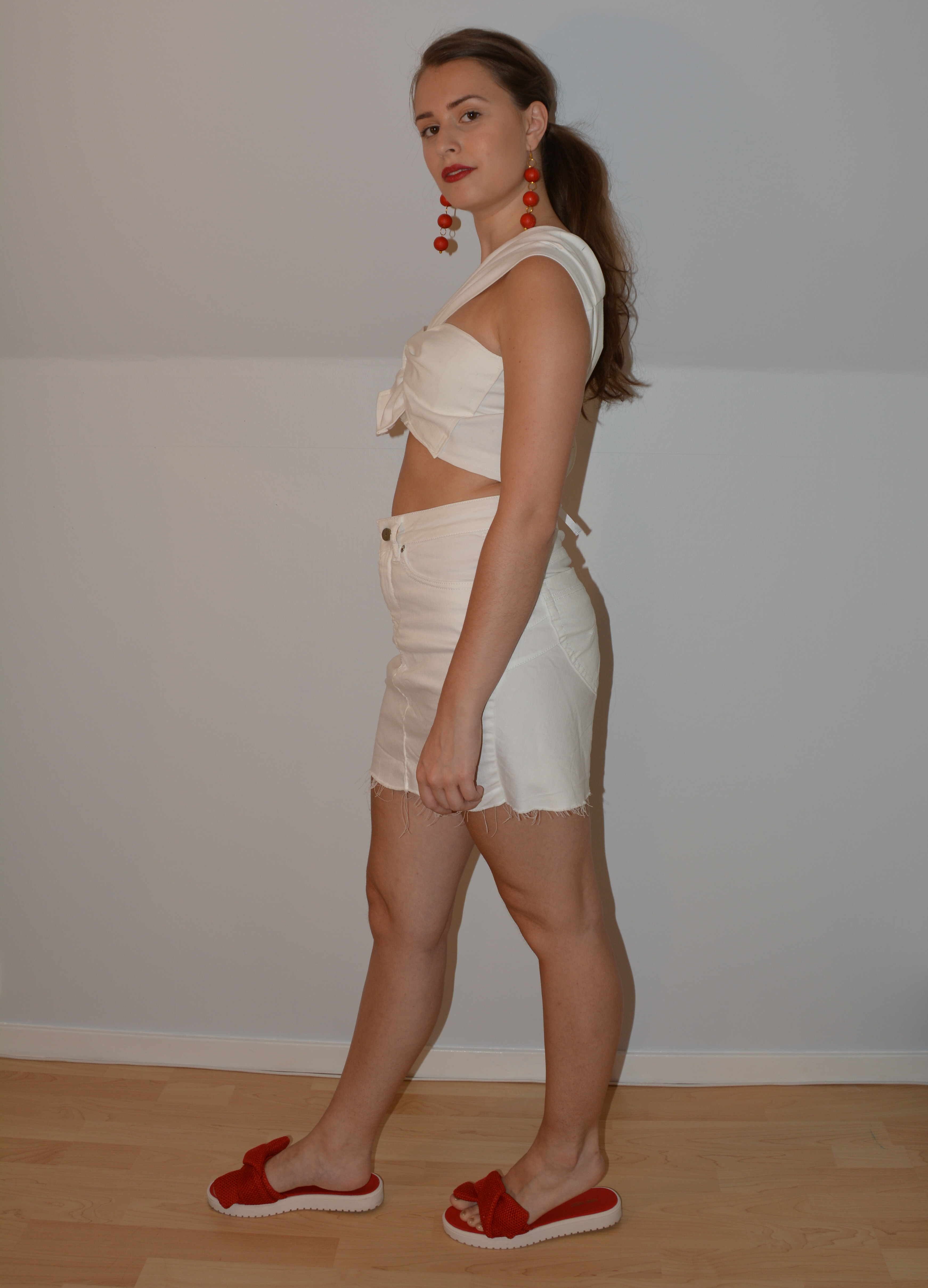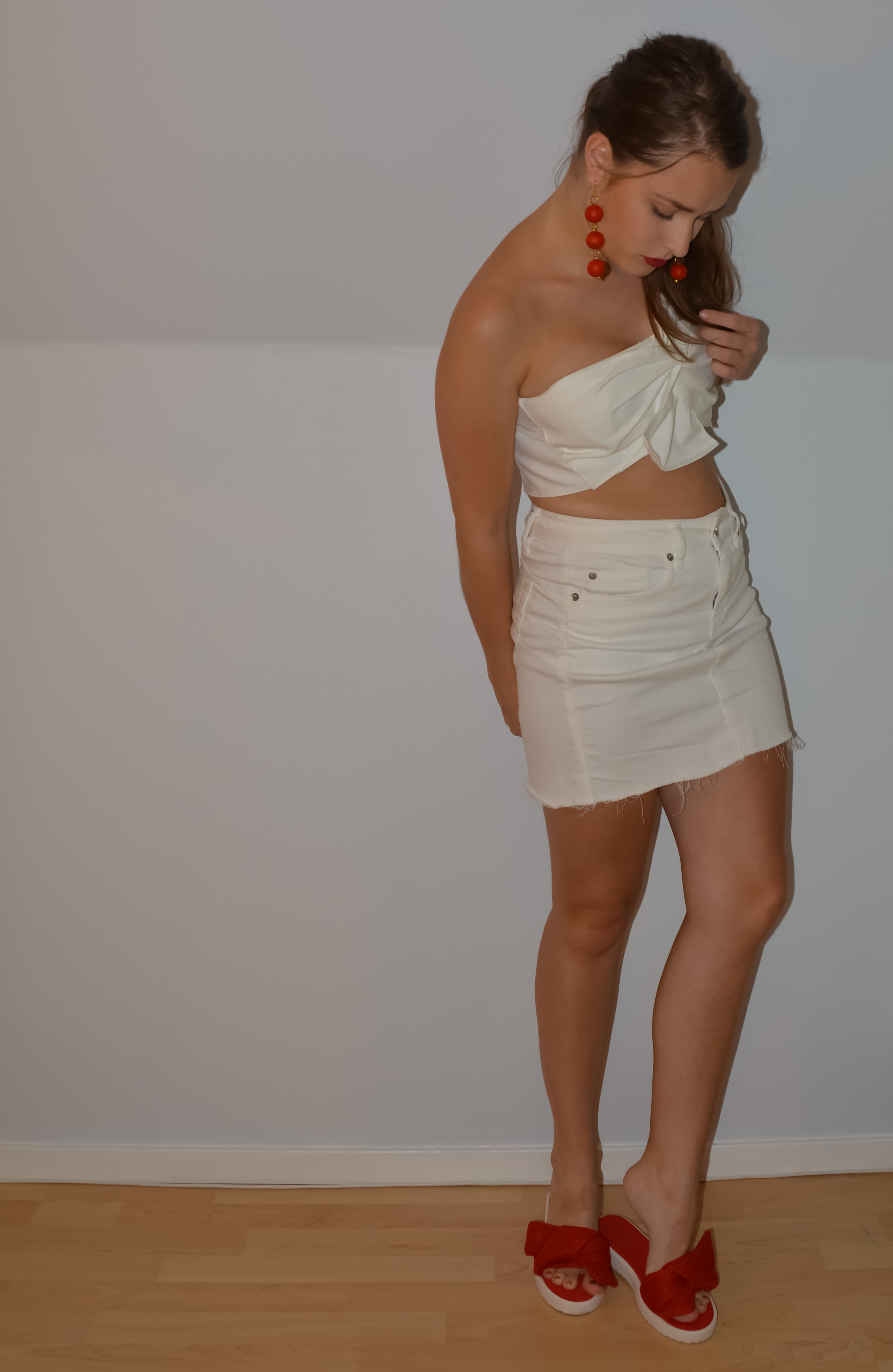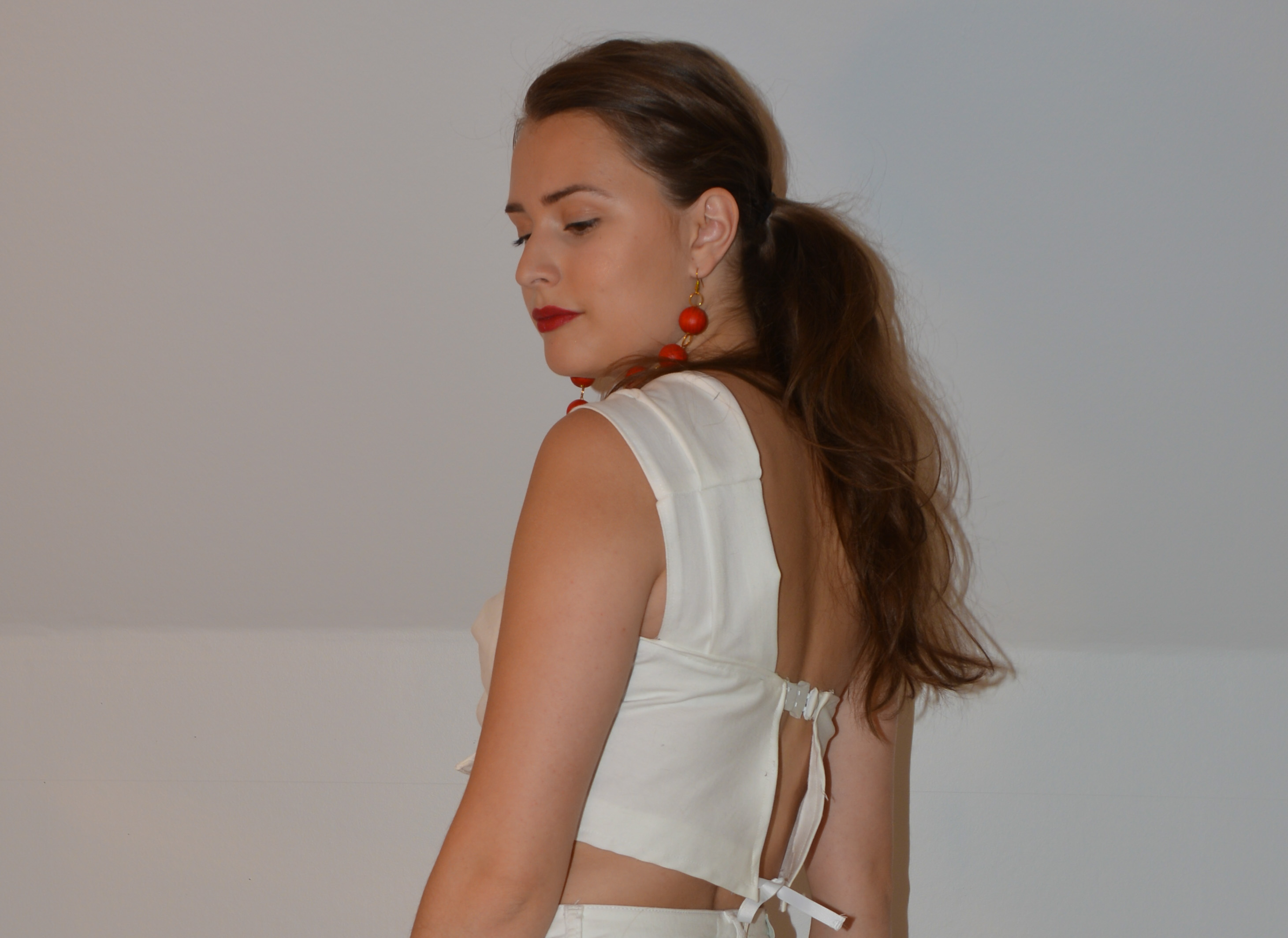 If you enjoyed this blog post; don't forget to follow, like and share! I'll be back to tomorrow with a new DIY post.
Have an amazing day!
Frida
Don't forget to follow, like and share: