Earrings; the brilliant piece of jewelry 
I love earrings, especially big ones that make a statement. To me earrings are the best piece of jewelry (although it's been competing against the choker) and I wear them with almost all of my outfits.
I wrote about these earrings yesterday and in this post I'm showing you how I made them. Let's get in to it right away, to create these red (or whatever color you'd like) pearl drop earrings you will need the things in the picture below. Need a list as well? no problem:
A set of pliers; specifically cutters and round nose pliers
Large pearls, I chose pearls made of wood because the're not so heavy.
Paint; I used red acrylic paint.
Paint brush
Eye pins in your desired metal.
Jump rings
Hook ear wires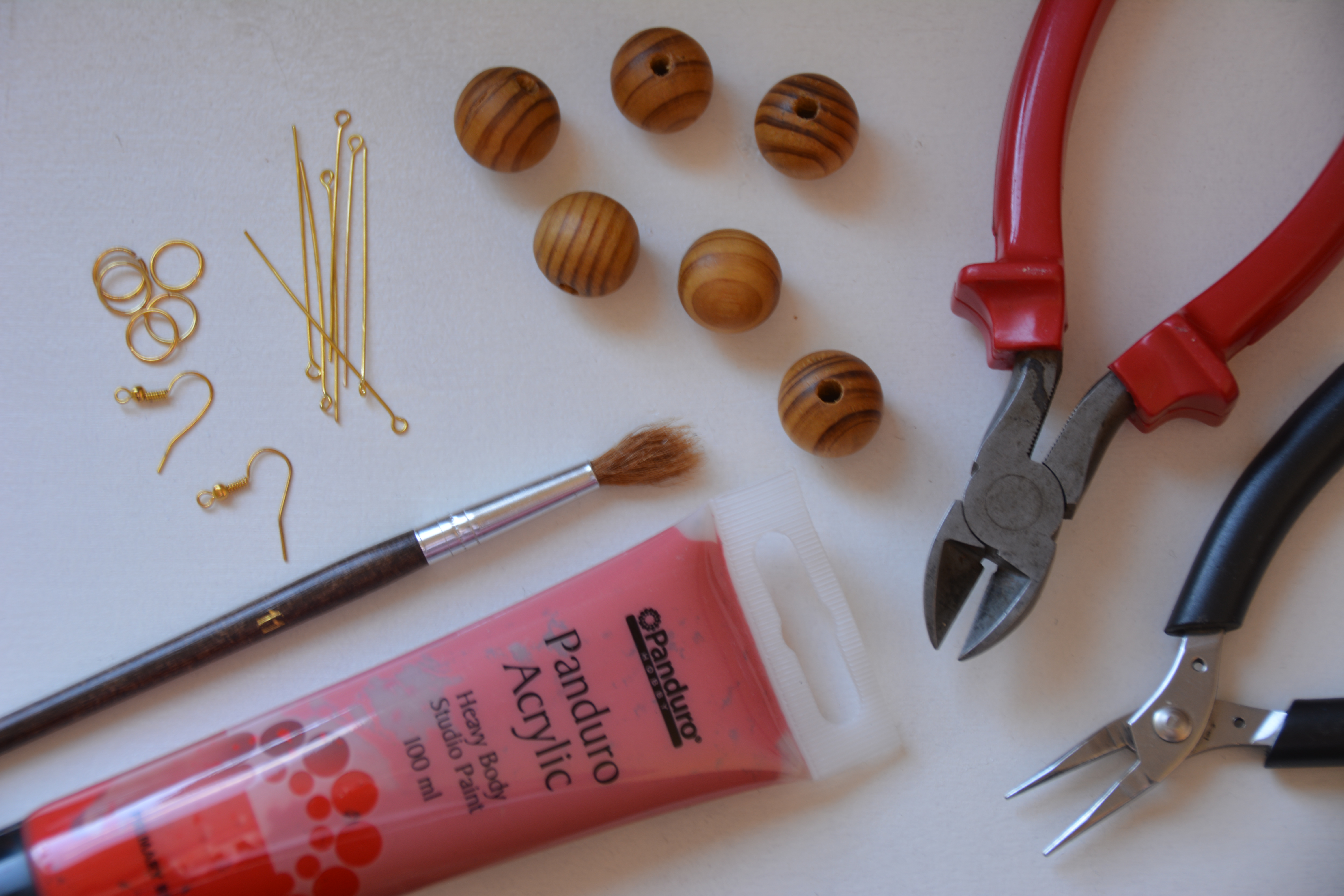 If your pearls are already in the color you want, you can skip this first step.
Making the earrings step by step
The first step is to paint the pearls in the color you've chosen, then wait for the paint to dry.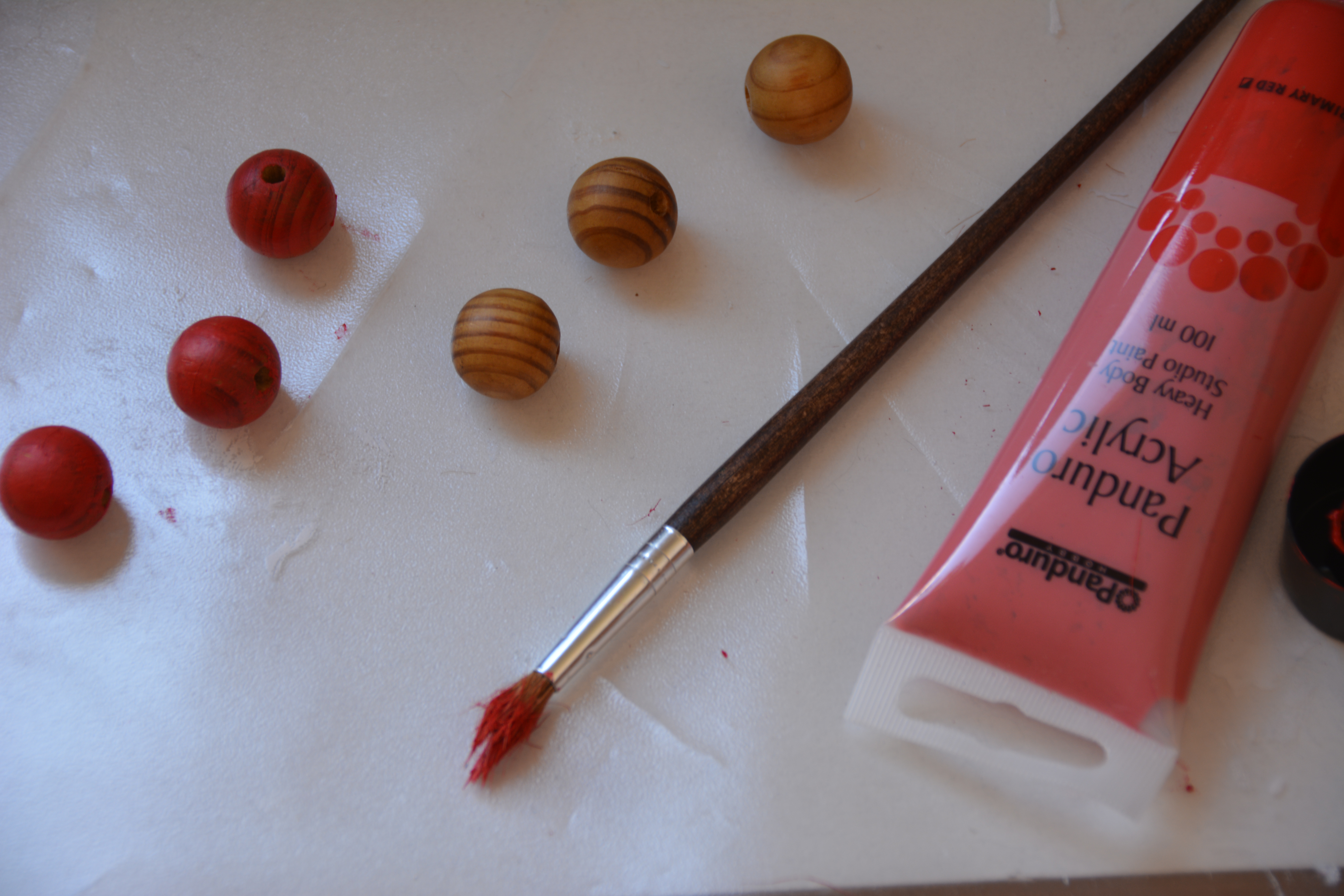 Once the paint is dry, start to add the eye pins. (If the holes in the pearls are larger than the loops on the eye pins make sure the jump rings are larger.) Make another loop on the other side of the eye pin and attach another jump ring.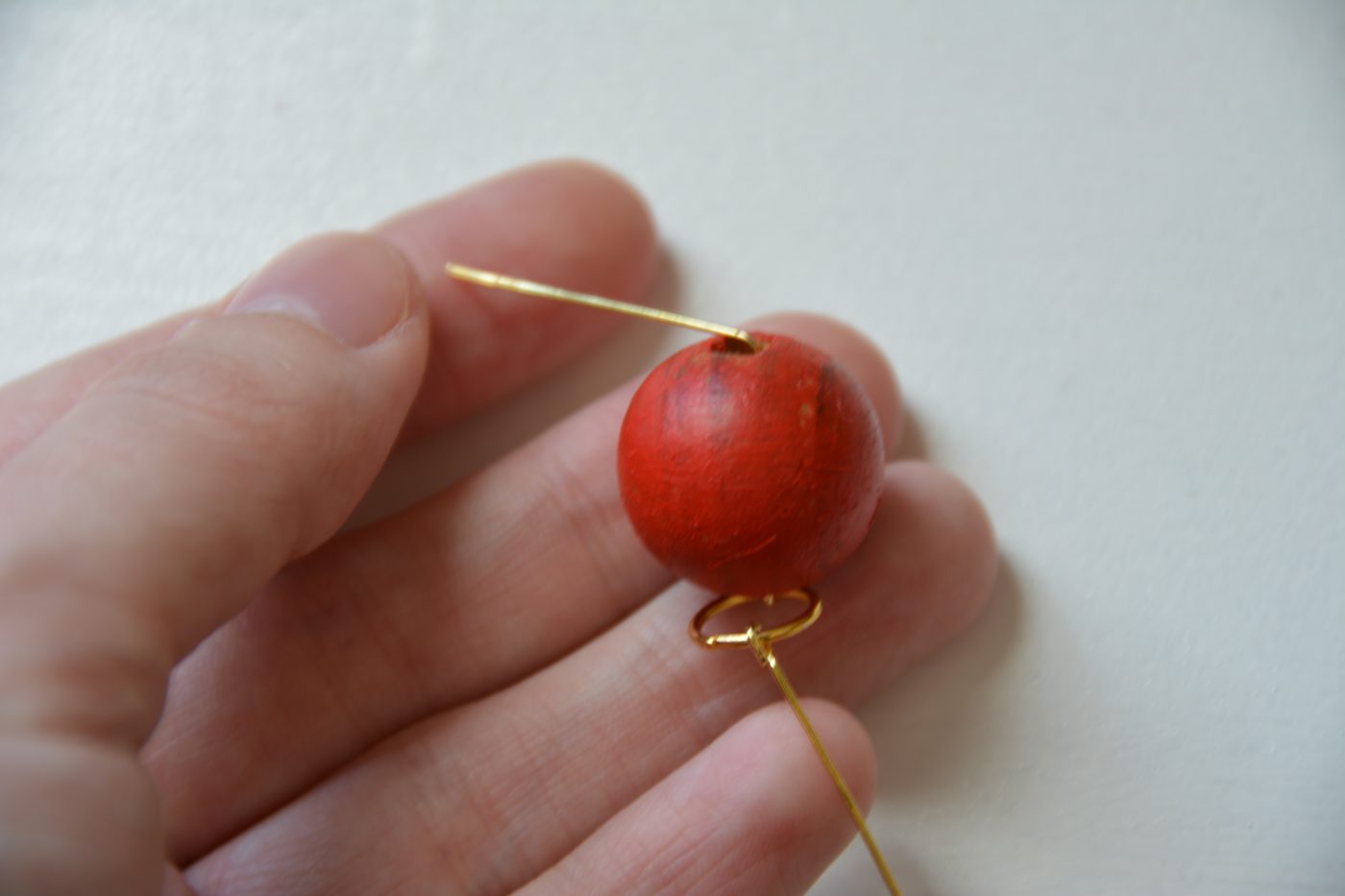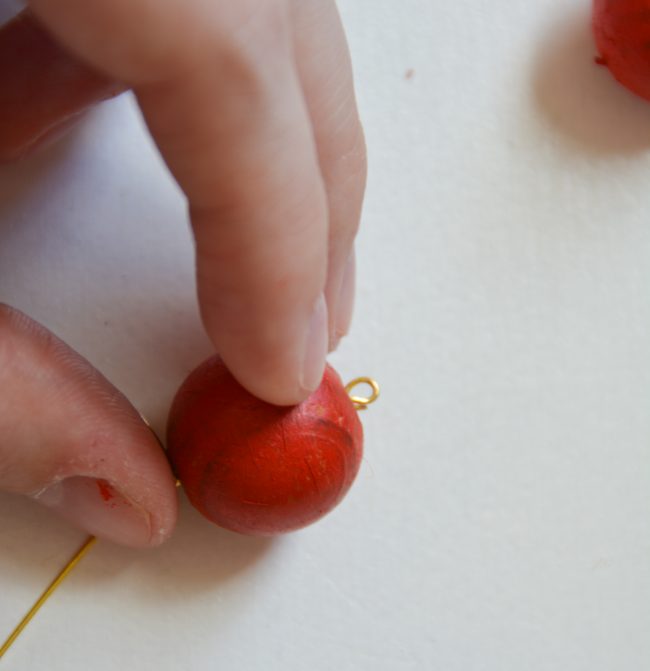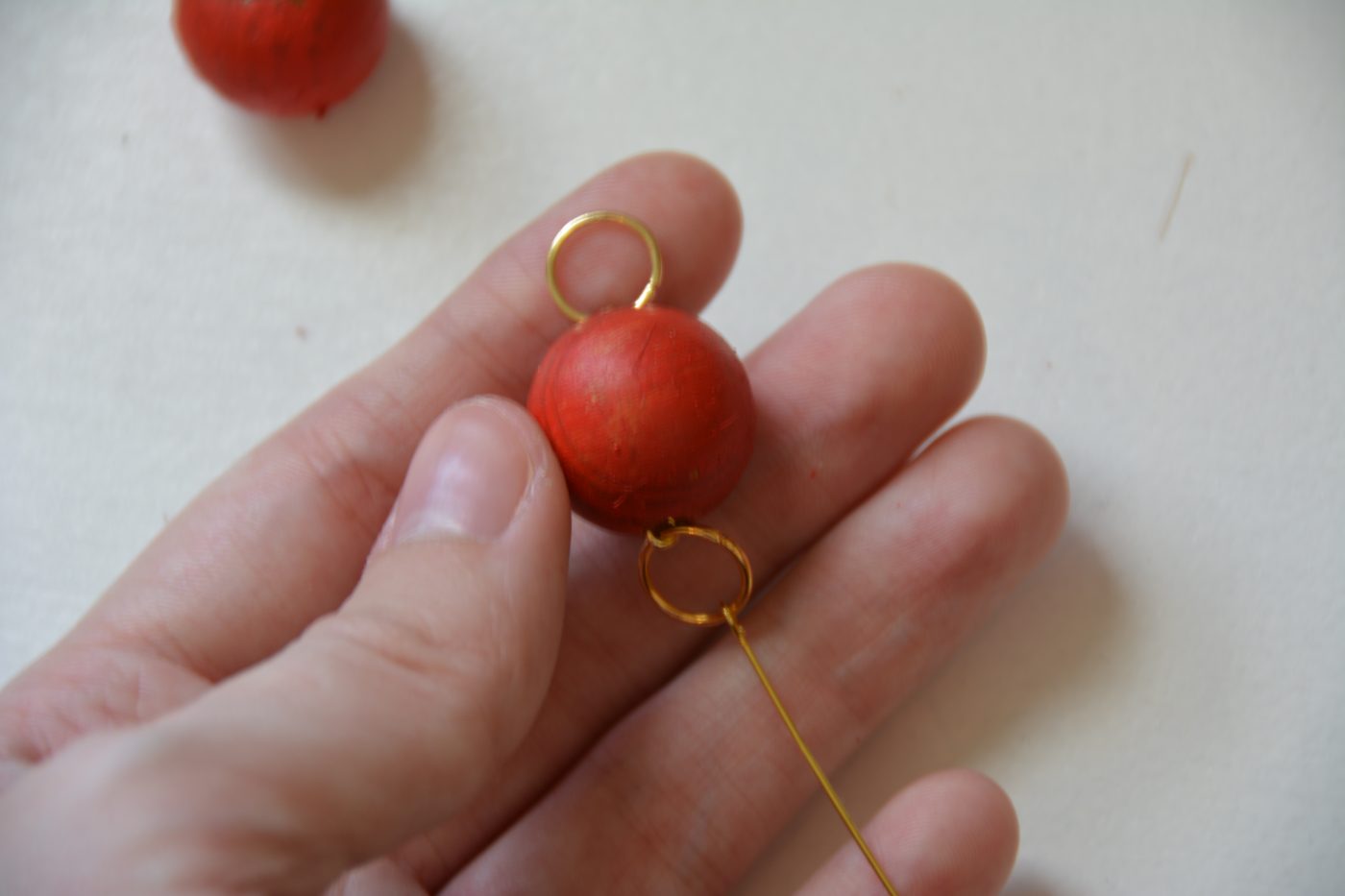 At the end you should have something that looks like in the picture below.
At the end of the last pearl I added a smaller gold colored pearl to keep the big red pearl in place. Finally attach the hook ear wires to the jump ring at the top.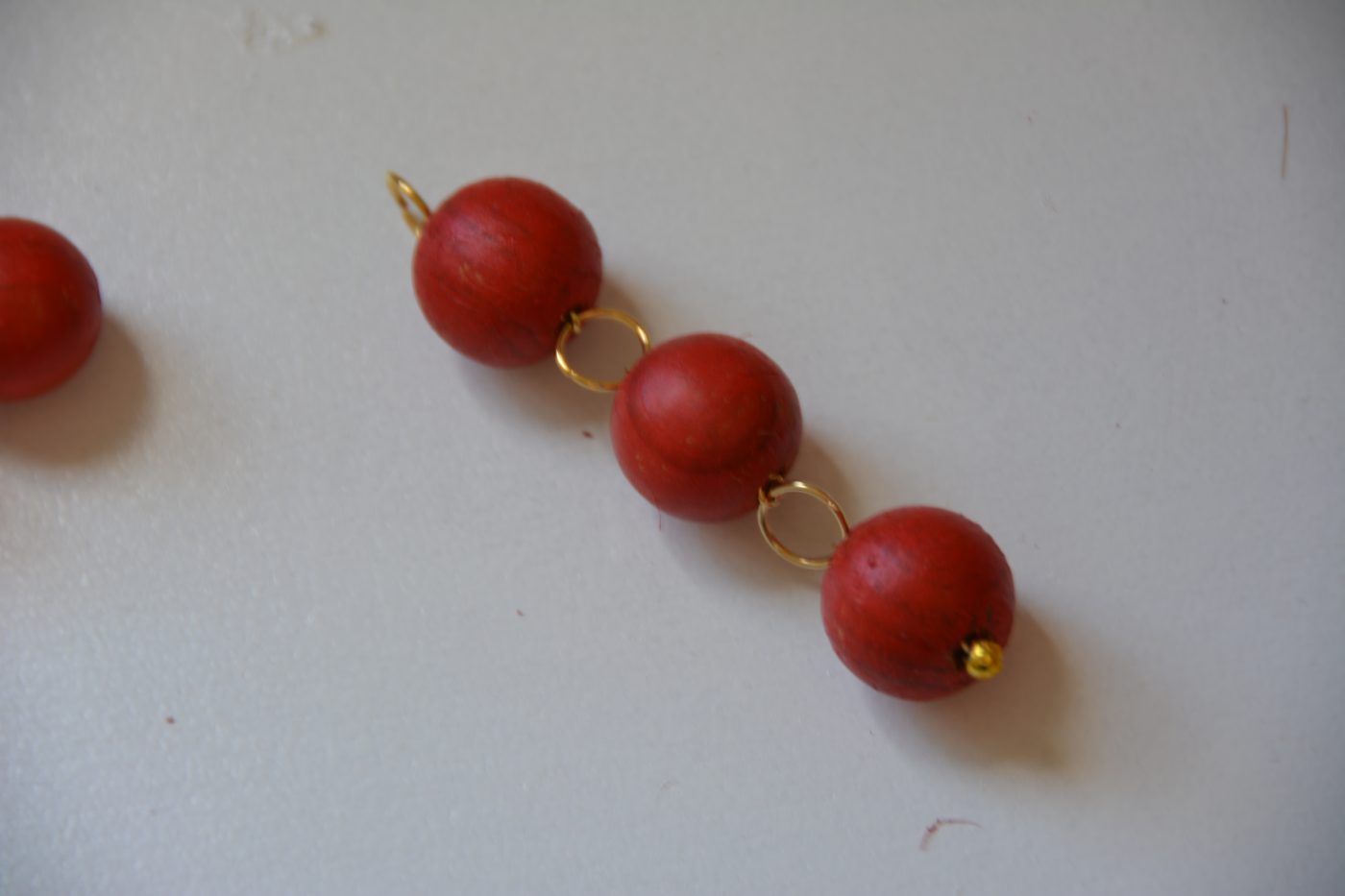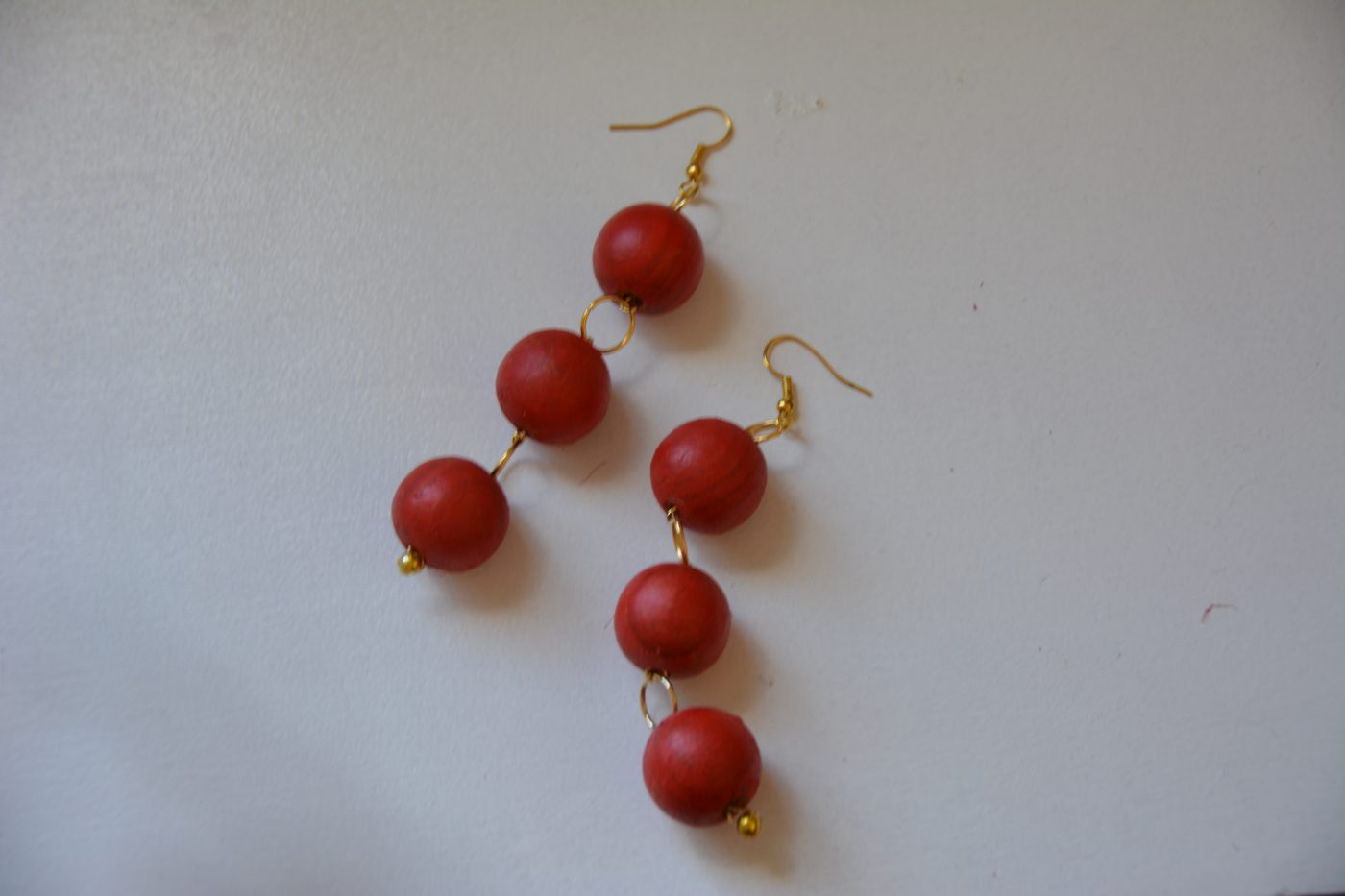 That's it! These earrings will add something extra to any outfit; see here how I wore them for the first time. If you prefer to buy a pair check out the ones I used in my Polyvore set.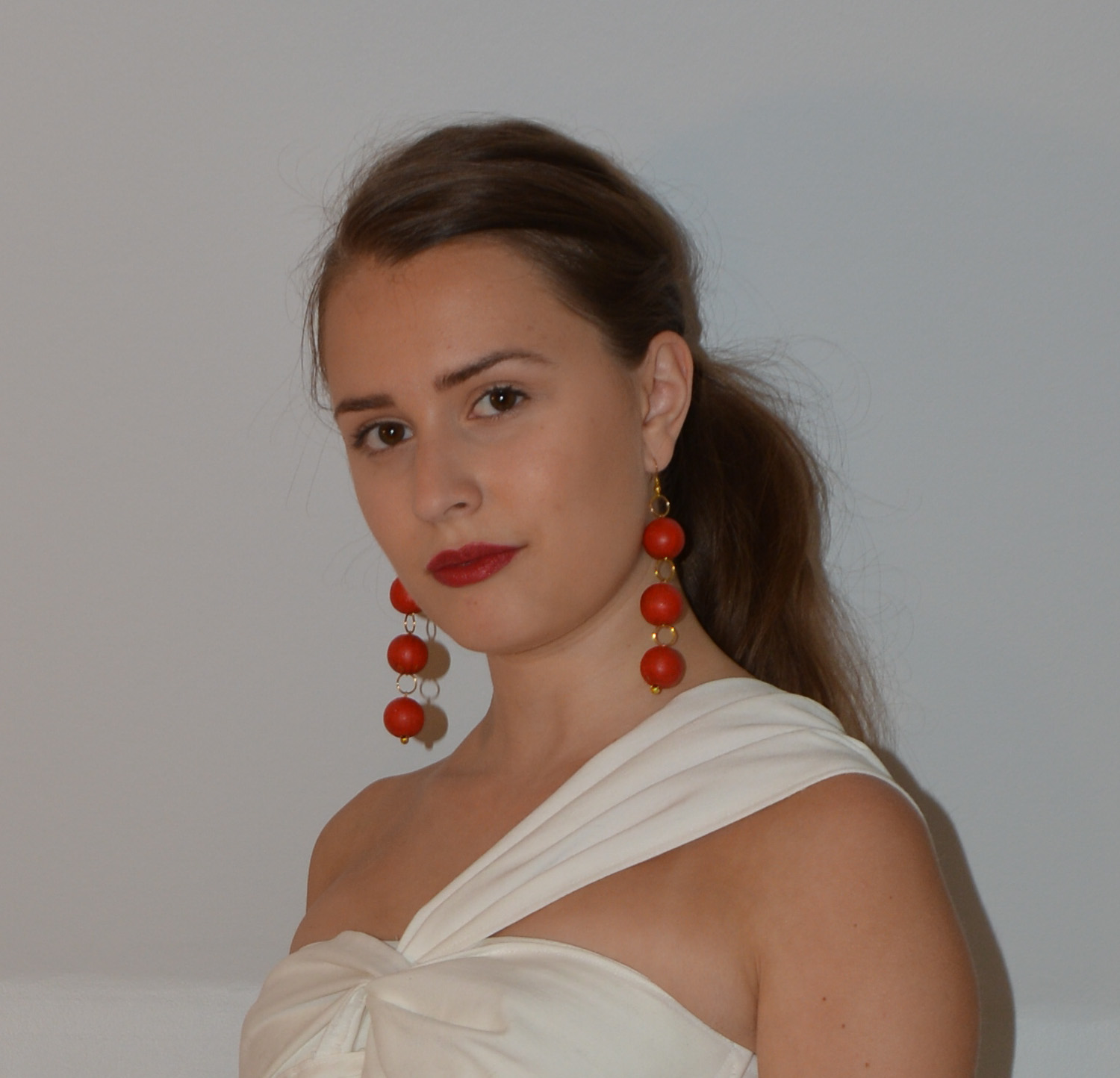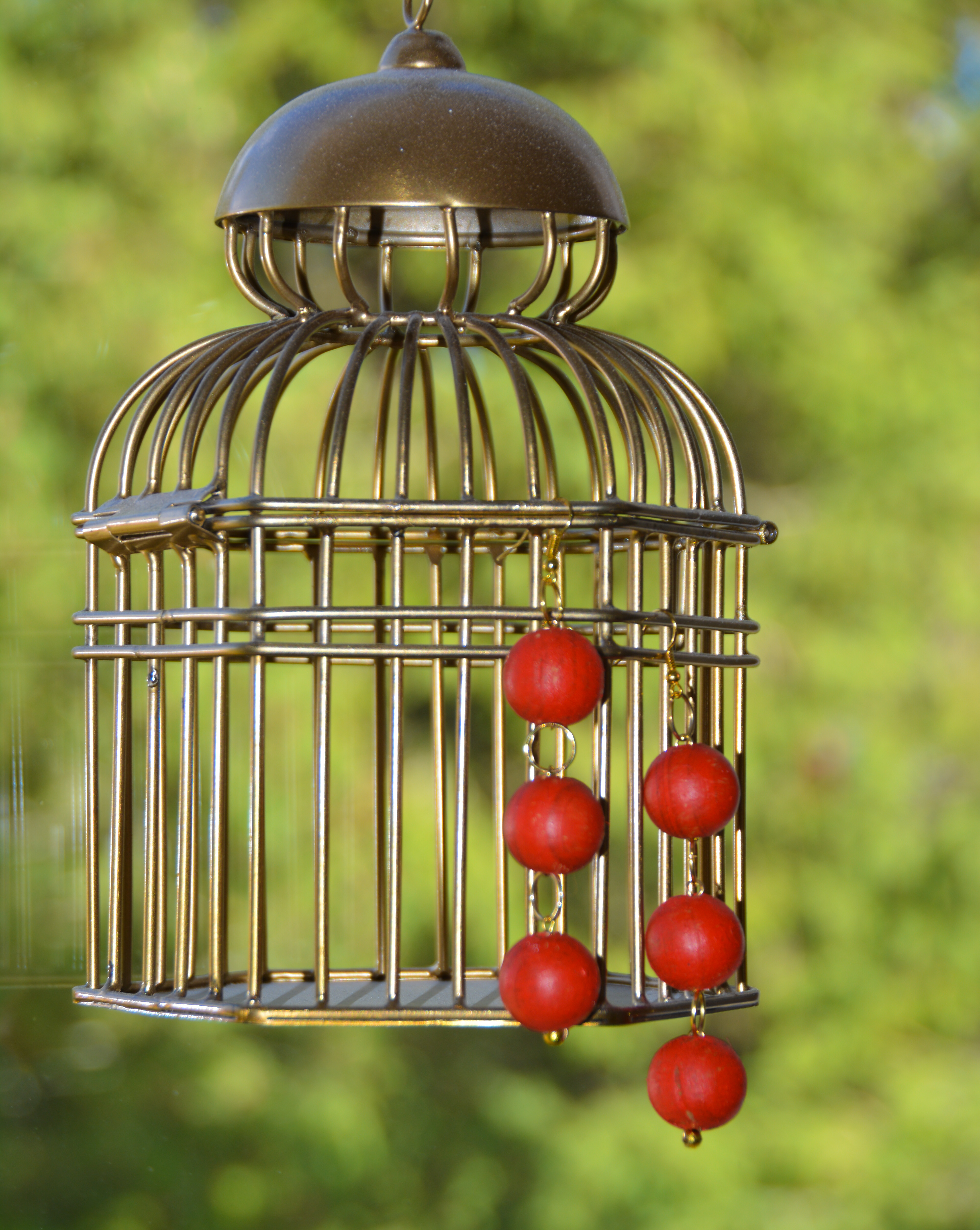 Do you have any questions? feel free to ask me in the comments below.
If you liked this DIY please don't forget to follow, like and share.
Have fun creating!
Frida
Don't forget to follow, like and share: