My long shopping lists
I began to write my fall/winter shopping list of 2017/2018 months ago. As you might guess I have another one for spring/summer as well as one for each year. Some of the things on the list I wrote a couple of weeks ago, and others have been moved from last year's list. I'll admit that some or maybe even most of the things on the list are things that I don't need this year or ever. Nevertheless I like to write long lists; I write down anything I can possibly think of and then I start to cull (And I mean really thoroughly.)
Whether I write everything in the back of my head down or not I always have some things that I'm certain of. Keep reading to find out what pieces I will definitely use the most this fall and winter. If you're as much in to trends as I am or if you just happen to love interesting and comfortable things; it's likely you'll need these pieces in your life.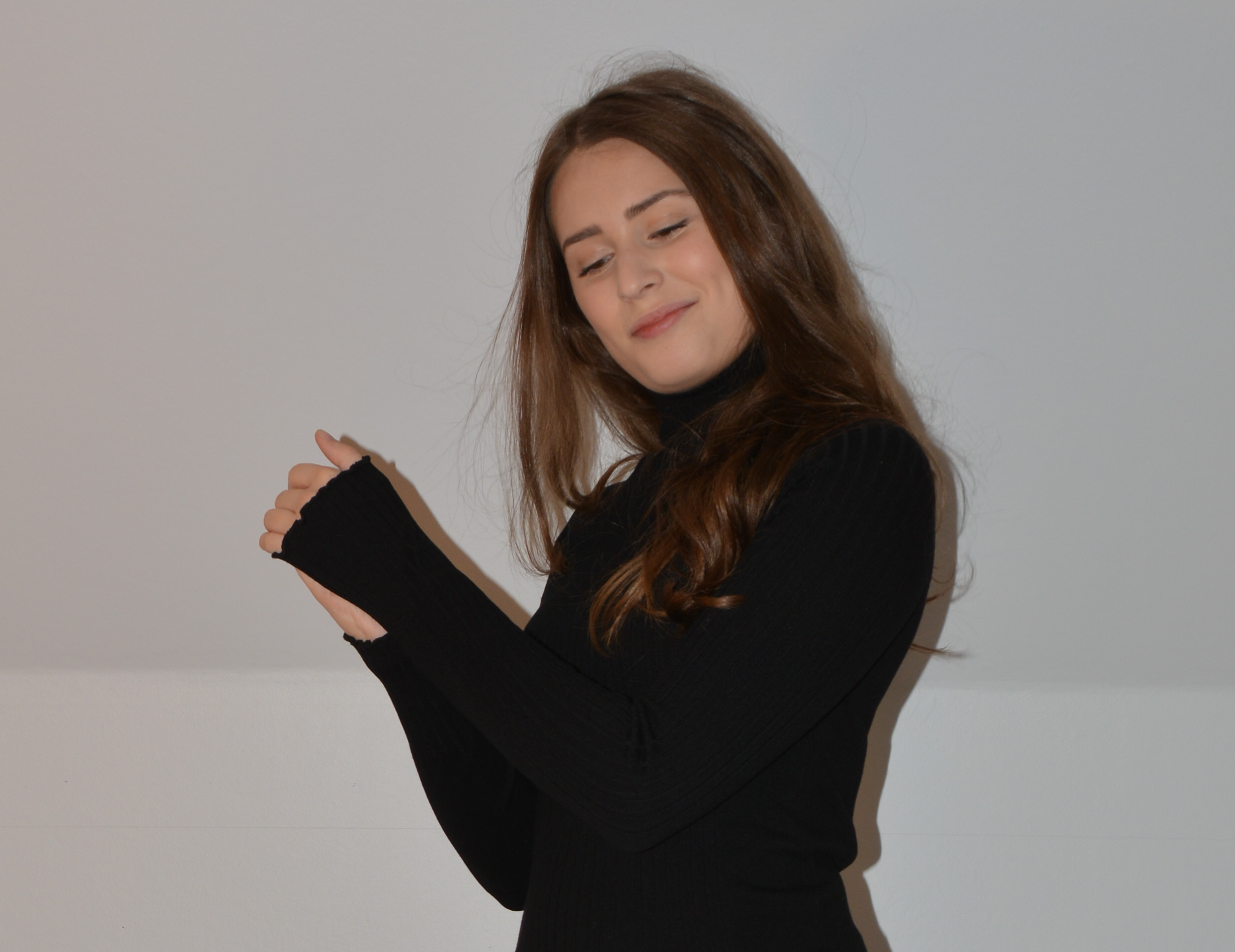 The Classic Turtleneck
The turtleneck is and will always be a classic which is why most women should own at least one (asuming you'd actually wear it.) This year I finally decided to purchase a black one when I found it on sale on Zara (yes another thing I bought on Malta.) As if that wasn't enough I ordered two (yes two) mesh turtlenecks from Aliexpress a couple weeks ago. The mesh turtleneck is a growing trend and it's perfect for layering. If you're not very fond of turtlenecks, there is always the victorian collar (which is also on my list, I'd like a white lacy one with bell sleeves.) The victorian collar is so romantic looking and it's just so beautiful. If you would like to make a loose victorian collar to add to any outfit; you can check out my DIY.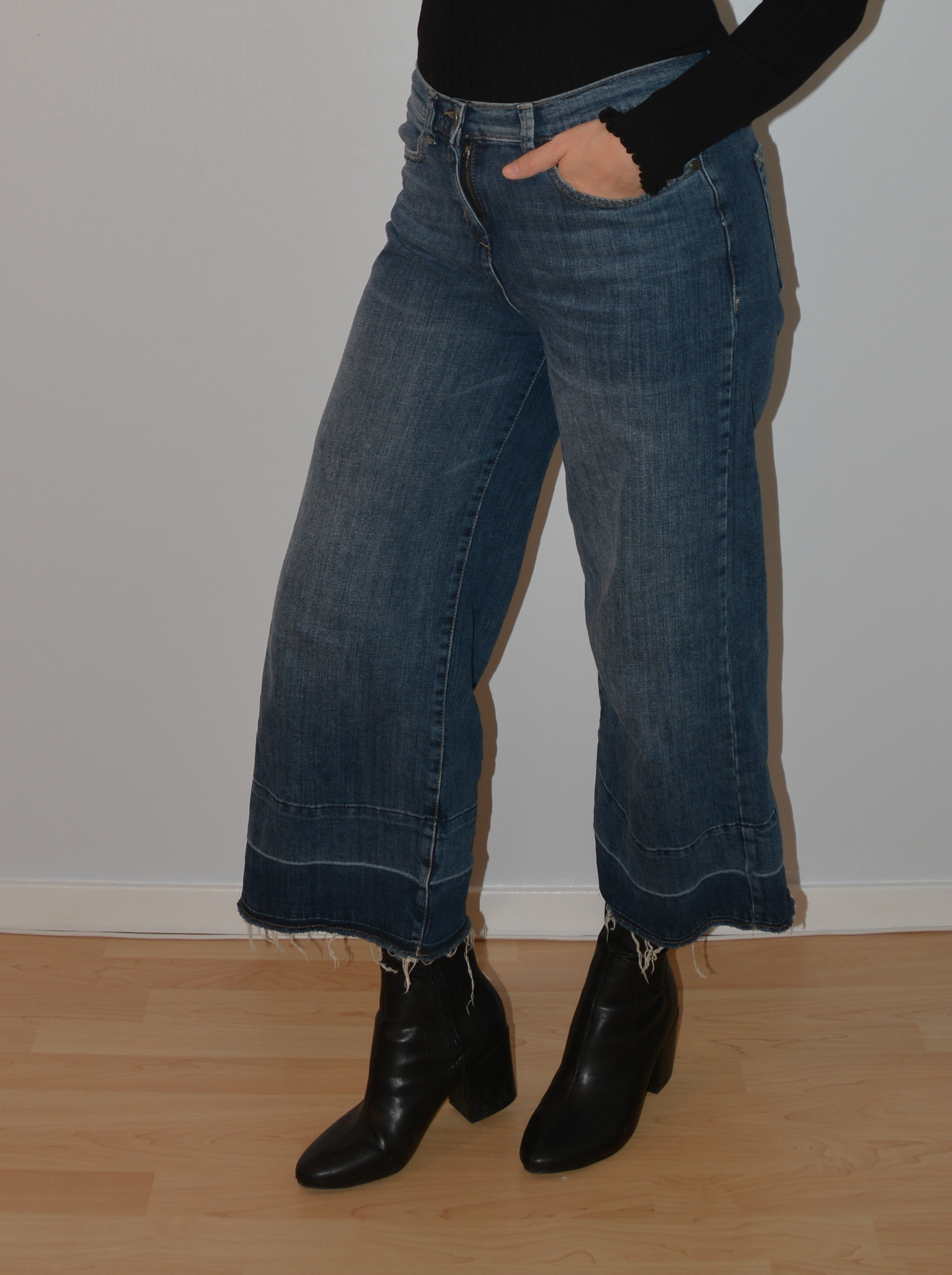 The Oh So Popular Culottes
These cropped wide beauties started to show up more and more last year and although most people were skeptical at first; it is now extremely popular. Although some say it's hard to make them work I find that they look amazing with just about anything. They look amazing on most people and the thing that I love so much about them is how freakin' comfy they are. If your plan is to only buy one pair; I would go for black or denim. It really only depends on what you usually wear.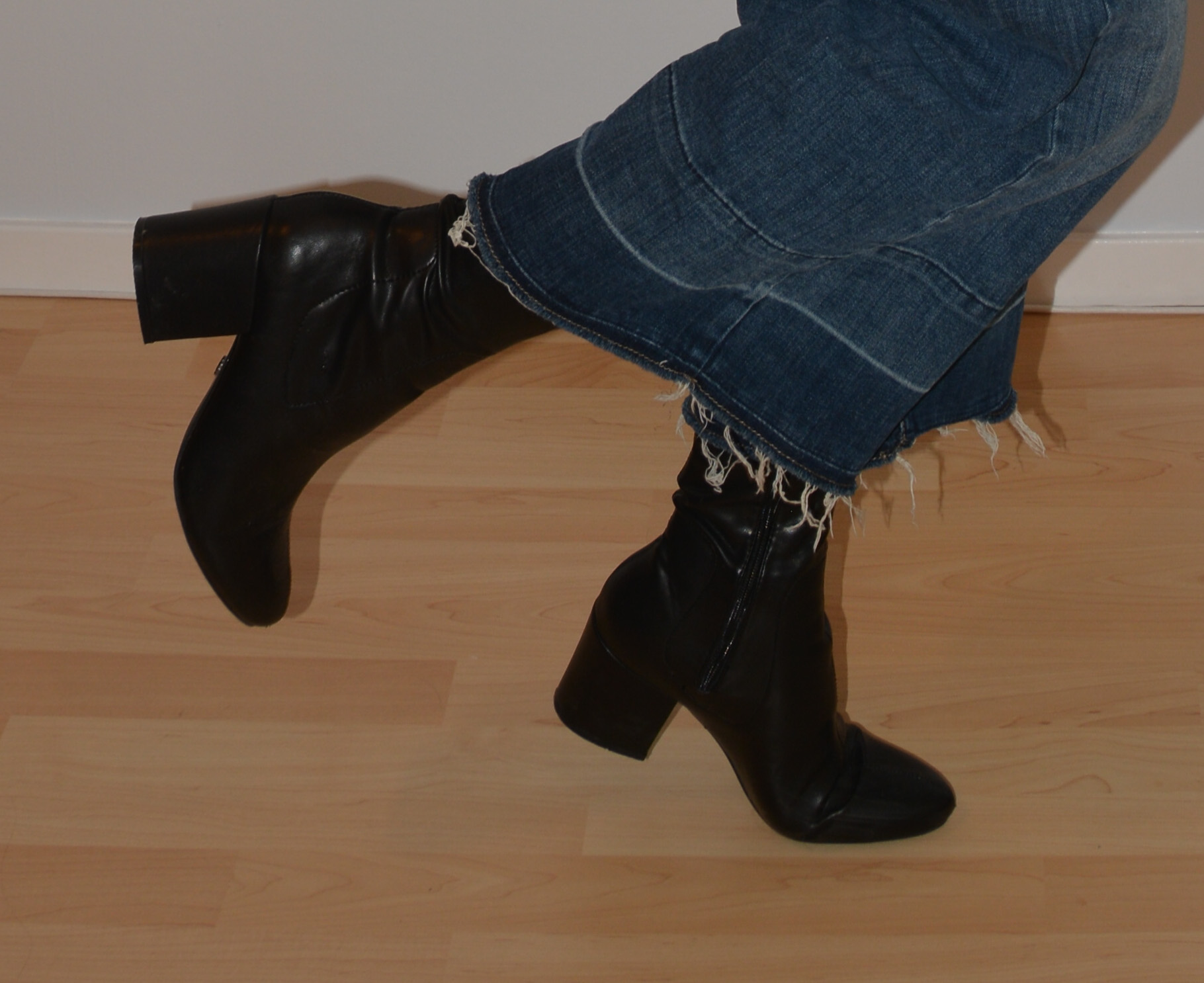 The Sock Boots (or thigh highs)
If decided you need a pair of culottes or if you already own a pair; you're going to need a pair of sock boots or thigh highs. Sock boots have been trending for quite some time and they will continue to do so, same goes for the thigh highs (although it's more about baggy ones this season.) Sock boots and culottes were made for each other because the taller boot (with a skinny fit) help you wear cropped pants even if it's cold outside. I love to pair my thigh high booties from Daisy Street with my culottes but the plan is to get myself a pair sock boots as well. In fact I just ordered these earlier today.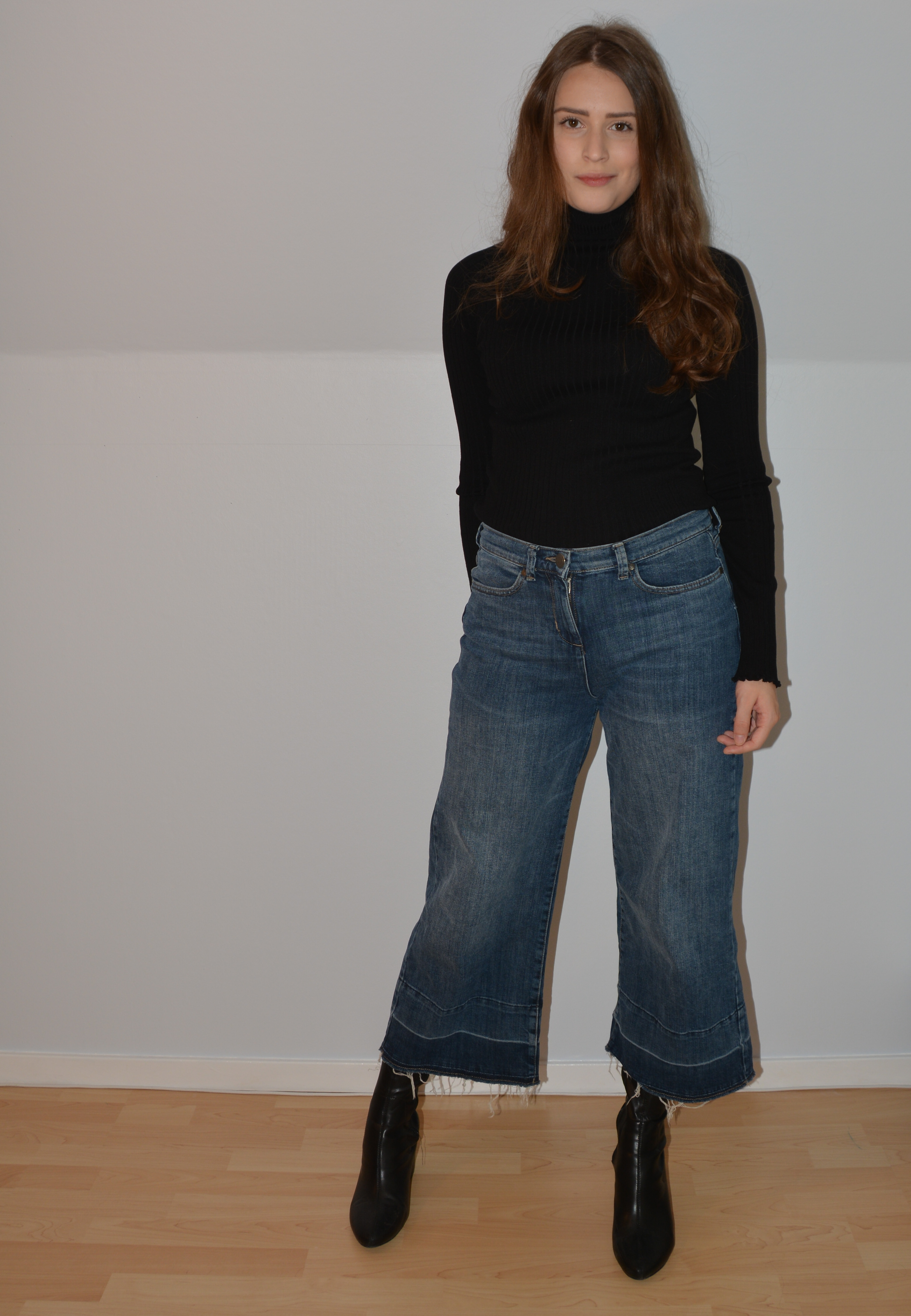 *Bonus: The Beret
As I was taking my pictures I realized this look needed something extra, so I went and got my classic black beret. This piece is one that I have always loved, and I must admit I own way to many. The reason I decided to add this as a bonus was because I have a feeling it's making a comeback. If you like berets as much as I do, you'll be able to make use of your old mushroom looking hats very soon. If you don't own one; the're usually cheap but if you'd like to you can always make one…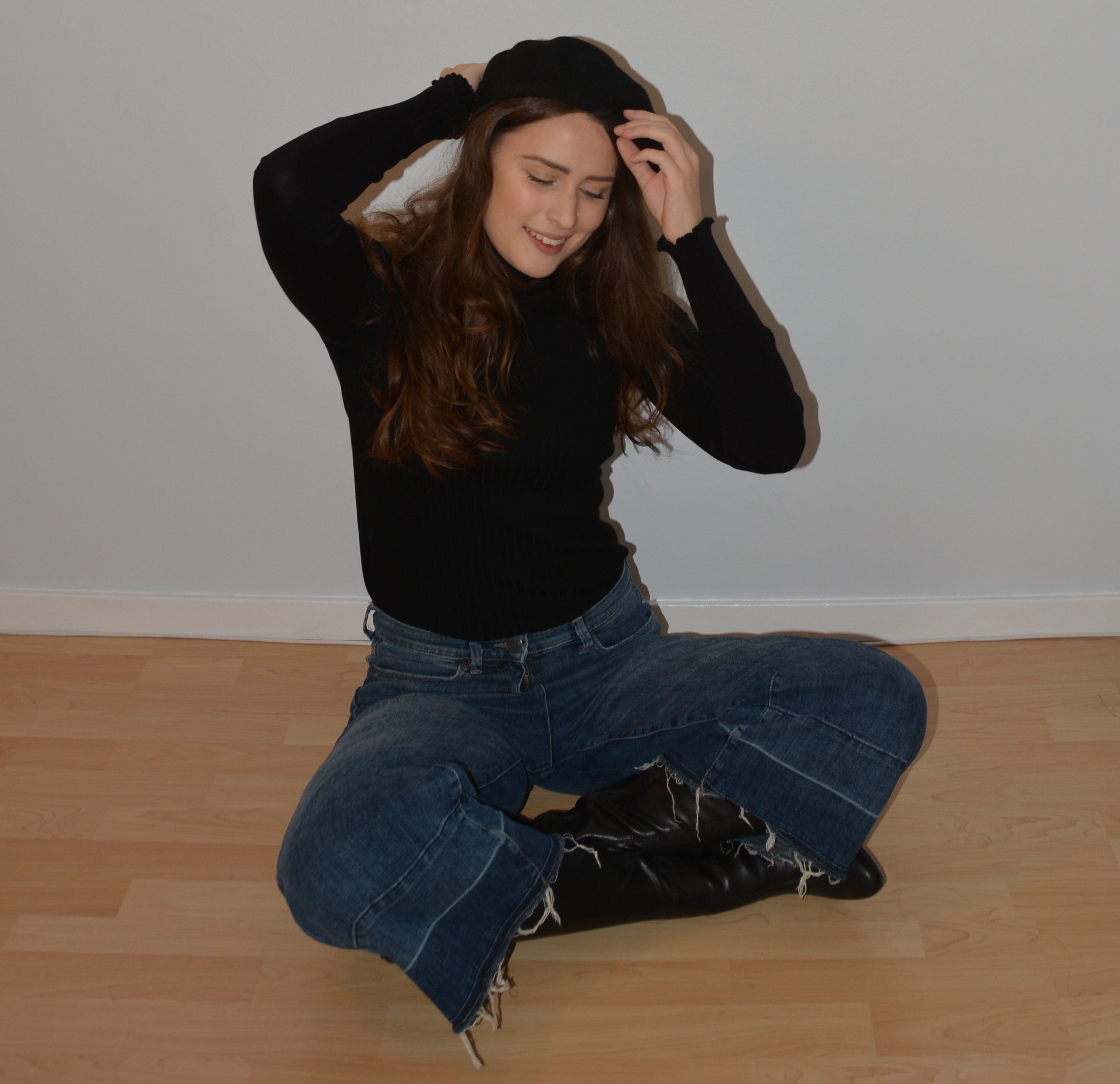 Do you have any questions? Feel free to ask me in the comment section below. If you liked this post don't forget to follow, like and share it with any fashion lovers you know.
Have an amazing day!
Frida
Don't forget to follow, like and share: