The Color Khaki Green
Are you interested in colors and connect different shades with different things? Then you probably think about military uniforms now that I'm writing about khaki green. Or as I usually call it "military green", some people call it olive green and others simply call it khaki. Obviously these different names aren't quite accurate because the shades differ slightly. Olive green would be lighter or at least more yellow, moss green would be very unclear because there are different types of moss (really you are SO smart Frida.) and khaki is actually a shade of beige. But whatever we call this color we can all agree on that we're referring to a natural darker shade of green. Then there is also a matter of warm or cool undertones.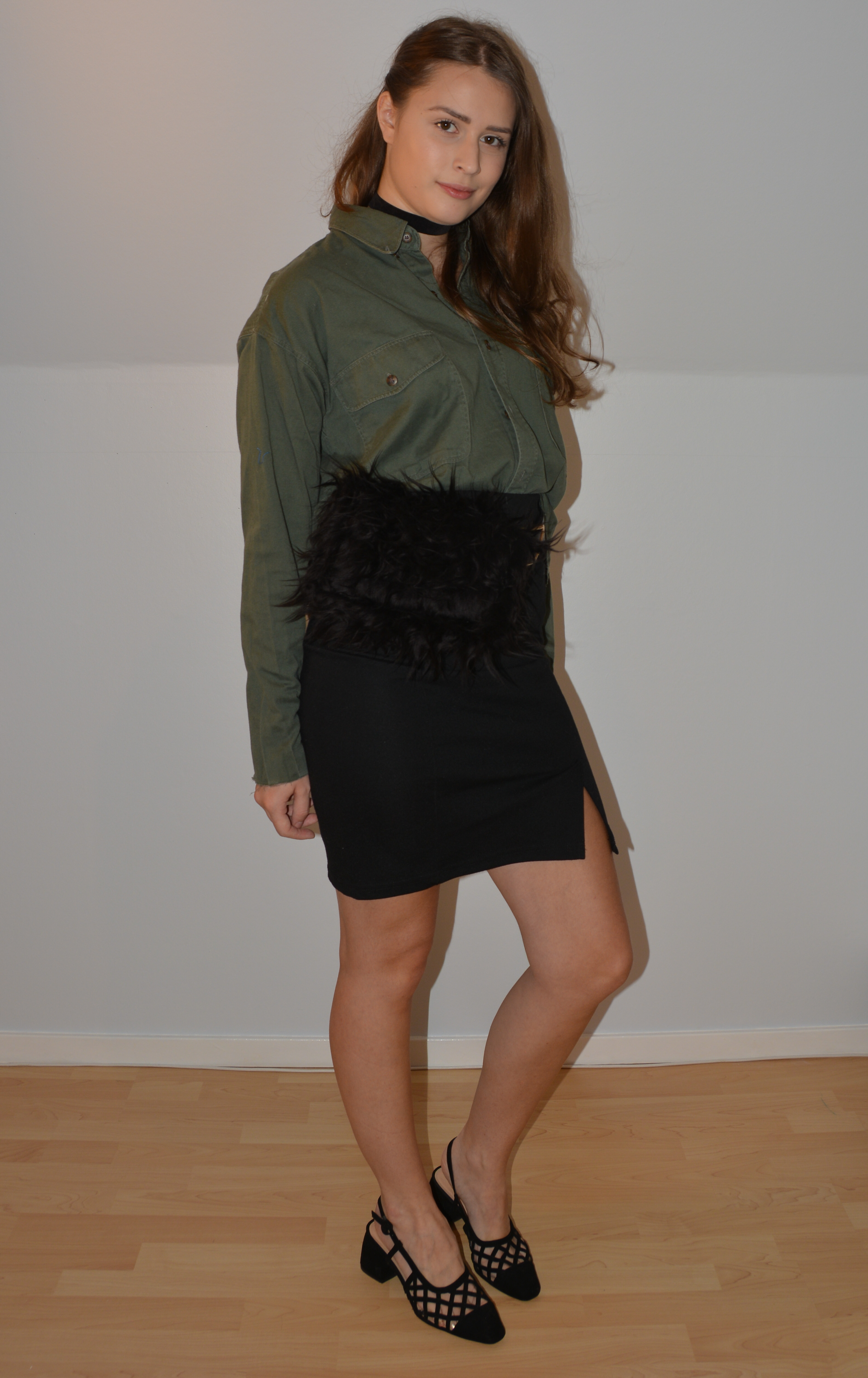 What Colors Work Best With Khaki Green?
One of the many reasons why I love khaki green is because of how many colors you can pair it up with, even though it's not an entirely natural color itself. So what are these colors?
First we have colors that aren't really colors such as black, white, grey, gold and silver
Neutral colors such as beige, brown and tan shades
Light pink can look so good with a cool moss green, just check out this amazing jacket
A gorgeous khaki green dress with red pumps and matching lipstick would be so beautiful. So red is another color to pair it up with.
The right shade of yellow can also look really cool, check out one of my polyvore sets
But what about prints? If you ask me khaki green works best with leopard print, stripes, plaid, polka dots, floral print and probably any print you can think of. To make my outfits with khaki green as gorgeous as they can be I always use pieces with texture such as knits, lace and leather, or like I did today faux fur.
I think it's safe to say that this green color goes with a lot of things. It can be dressed up with metallics and dressed down with denim. It's gorgeous with black leather and crisp white pieces, so as you might have guessed I really love this color. Here are two of my other outfits using khaki:
Military Green & Leaf Earrings (and a prince)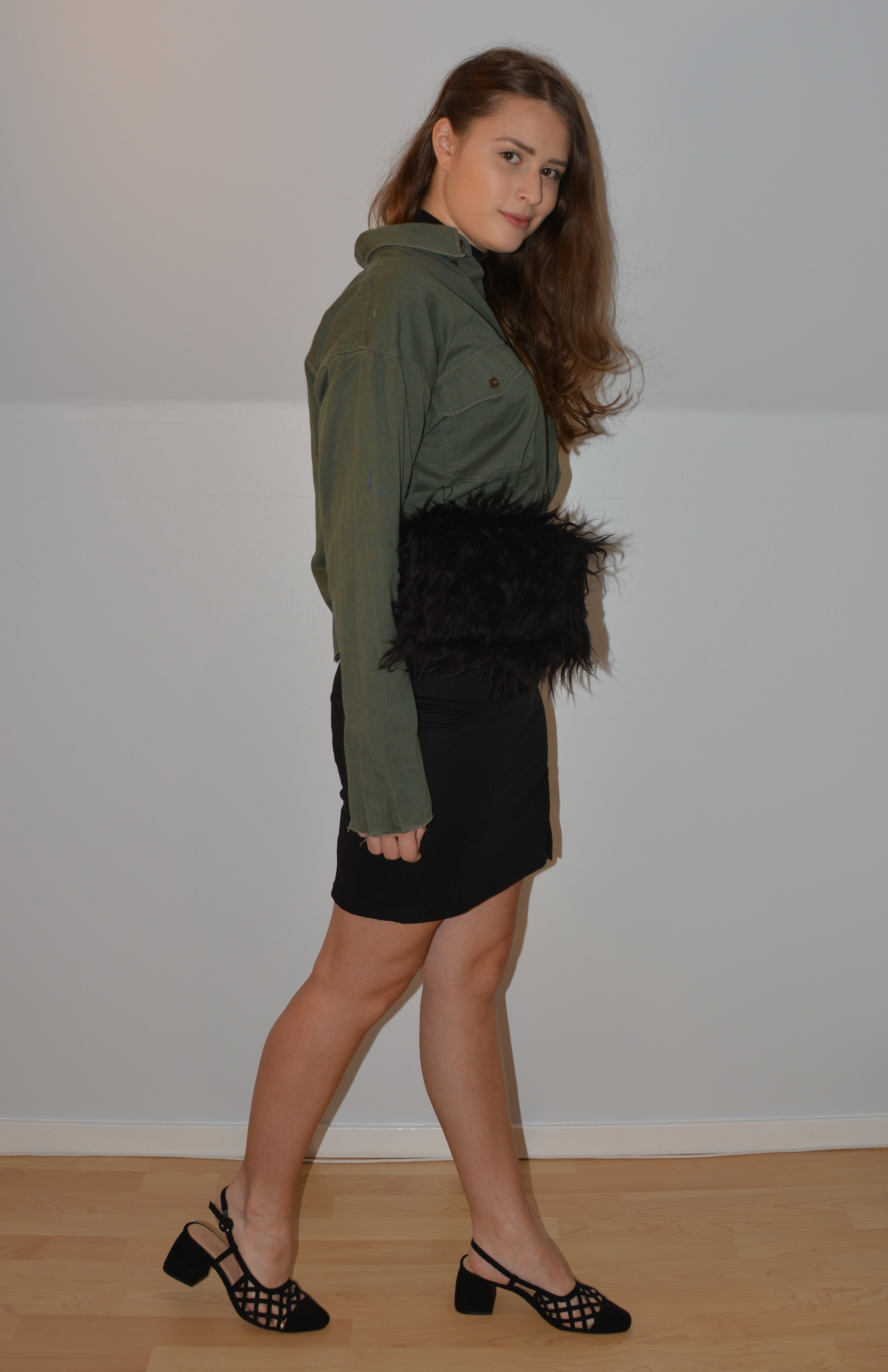 The Future And The Past Of Khaki Green
Like I mentioned before khaki green was used, and is used by military to blend with nature in order to hide from the enemy. You probably know this already but I figured it's an interesting thing to know in case you didn't. I'm not sure this color ever goes out of style but it's certainly a growing trend for the fall. Did you ever consider getting a piece in this color? Then maybe this post will help you make up your mind.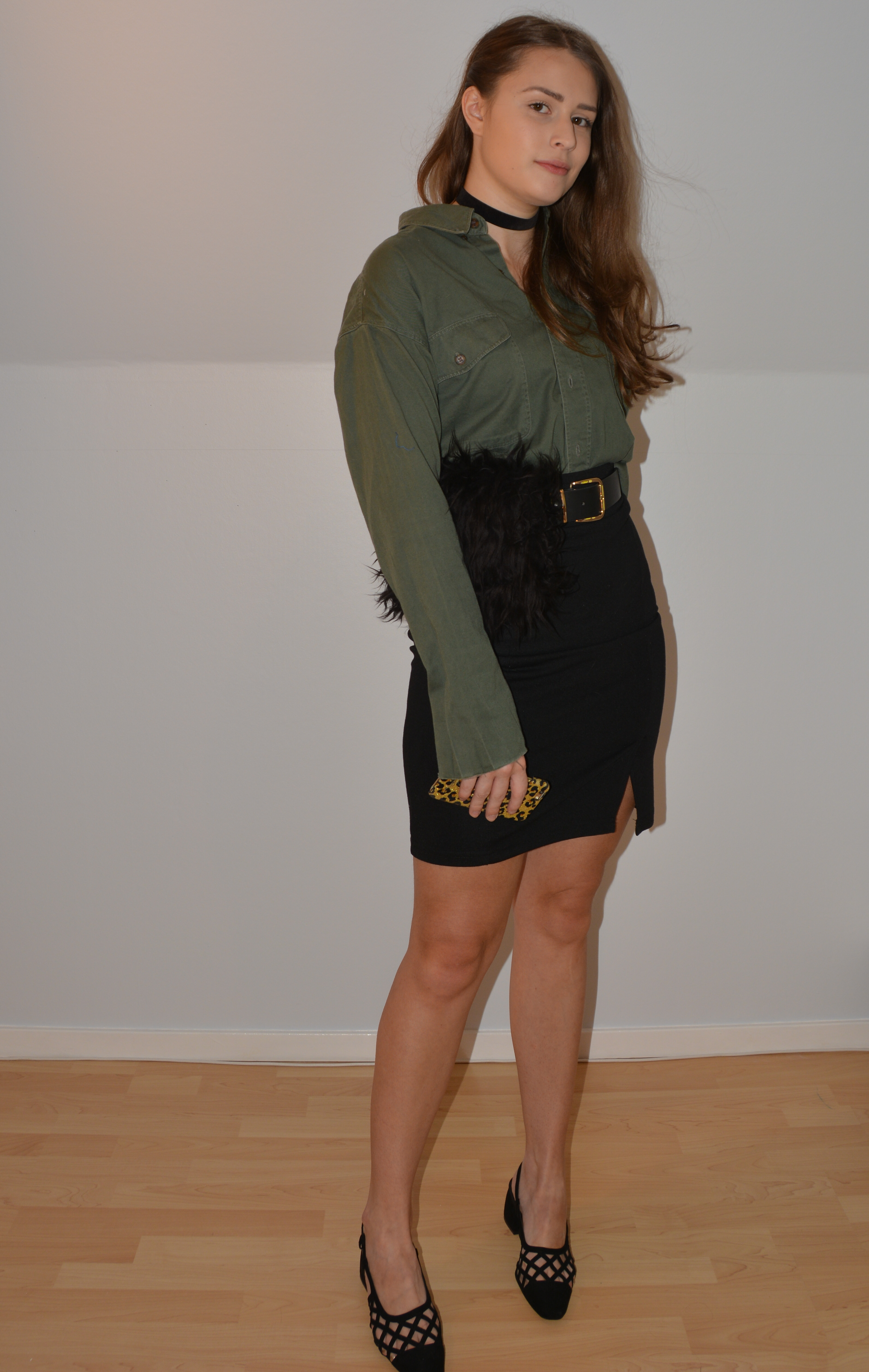 My Khaki Green Outfit
The outfit I'm wearing today includes: my dad's old green button up shirt that I altered a bit, a classic pencil skirt with a slit and my favorite slingback pumps from Zara. I also added my wide black belt with my faux fur bag attached to it (see how I made that here) and a simple velvet choker.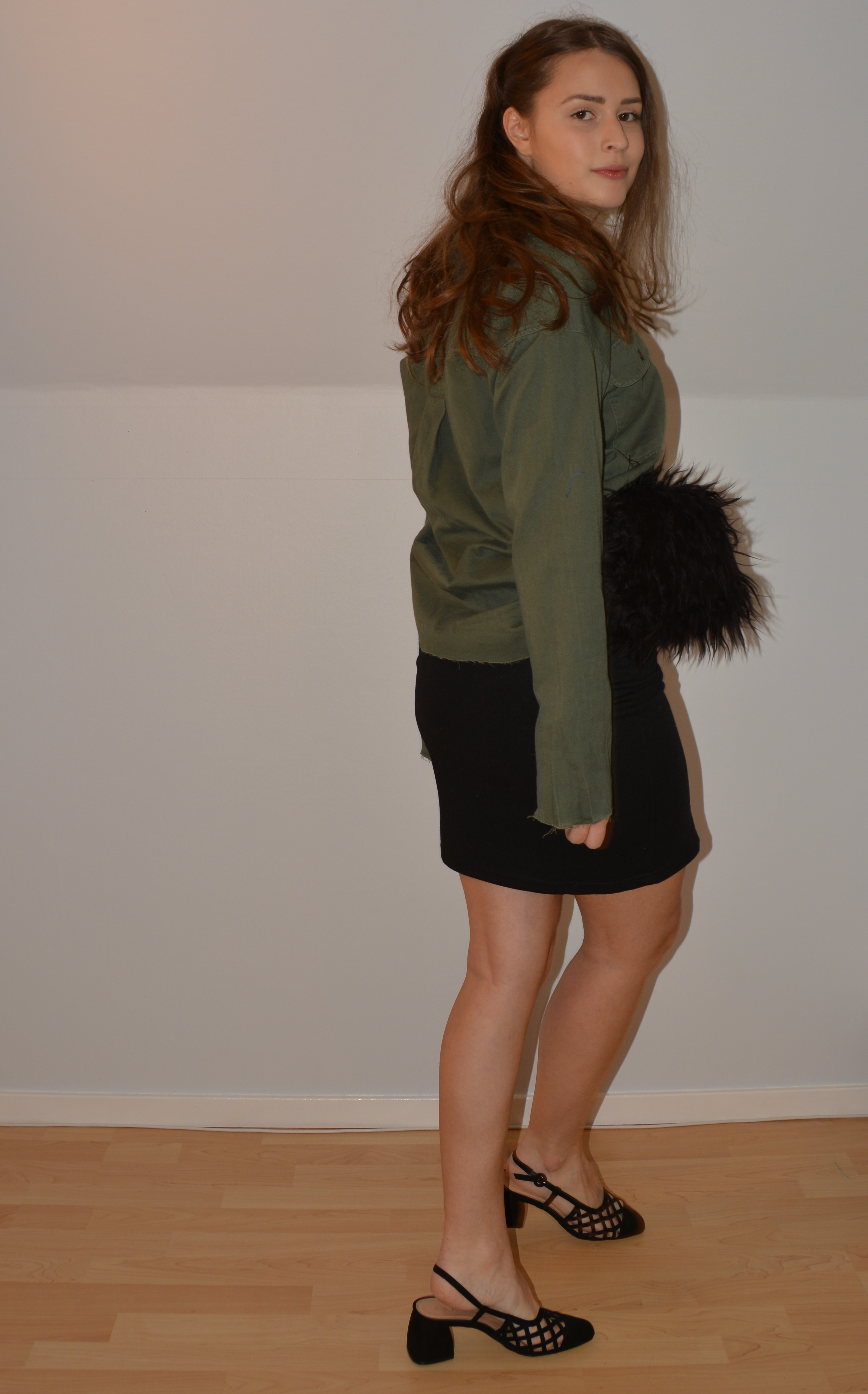 Do you have any questions? Feel free to ask me in the comment section below. If you liked this post please don't forget to follow, like and share.
Have a wonderful Tuesday!
Frida
Don't forget to follow, like and share: