I Needed To Buy A Pair Of Mules
That's truly how it started and I found these among many others. All though the're within my price range I'm trying to avoid shopping to much. I also don't really "need" them but from a shoe lover's point of view I kinda do.. Anyway, so my point is that I wanted/needed a pair of flat pointed mules (if not for anything else to lounge around in at home.) I couldn't purchase a pair no matter how little they cost so I started thinking (as always…) I asked myself how can I make my own pair of mules. And that's when I got my brilliant idea that actually worked out the way I had imagined.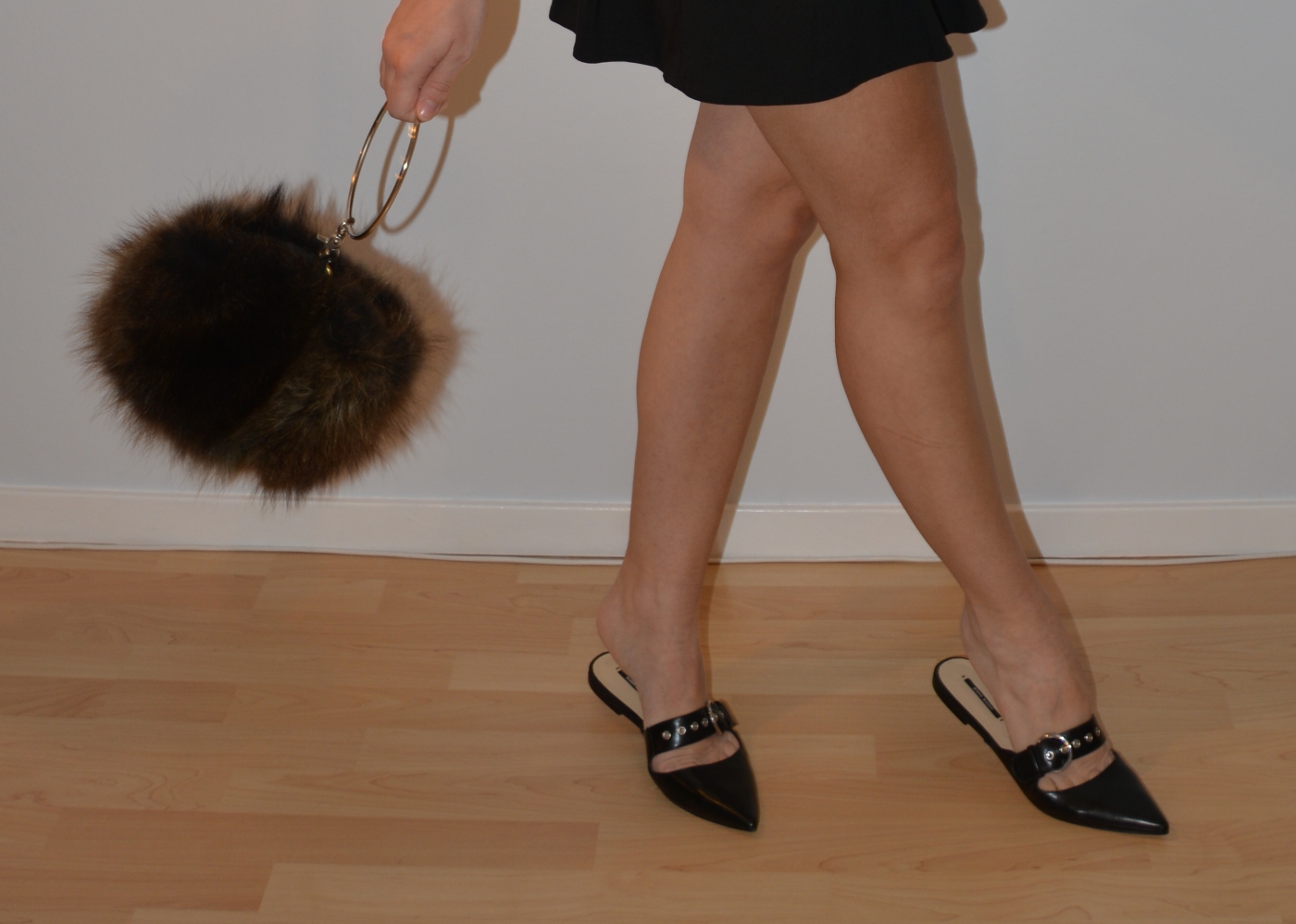 A Mule Is Basically Any Shoe With An Open Heel
So what was this brilliant idea? I was going through my shoes in my head trying to think of a pair that I could turn into mules. After a while I thought of my pointed flat buckle shoes from Zara (they where standing on the floor in the closet waiting to be sold.) I realized they where perfect and so I began planning the DIY for tomorrow. After doing all the cutting (which is just as scary every time, I'm so scared that I'll ruin the shoes.) I thought of an old post of mine. It was this post about three shoe trends, one of them being mules. In it I had written "They are basically any shoe with an open heel" and it was so perfect for the remaking of these shoes. I literally just took any shoe and cut off the heel part.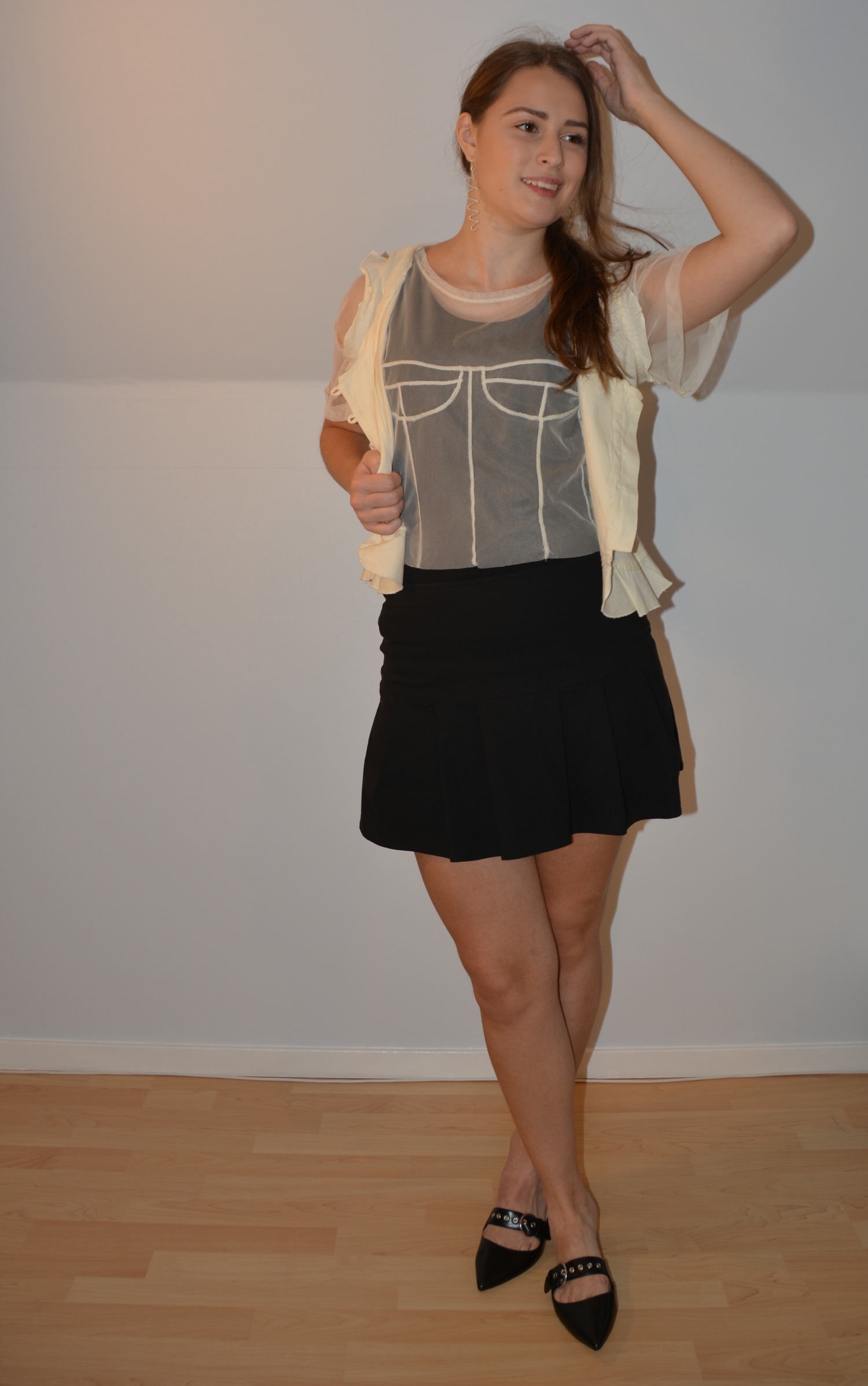 More Mules And My Outfit
In case you would like to purchase a similar pair I found these patent leather ones from Yoins. My mules originally looked like this. I paired my "new" mules with a black skirt and a black top. Over this I layered one of the things I got on Malta; a cropped mesh t-shirt. Finally over the mesh top I added a button up blouse, but I wore it like a vest. I also added my silver spiral earring which you can see how I made here. The bag I'm holding in the pictures was made from an old fur hat, and I like to use it all the time.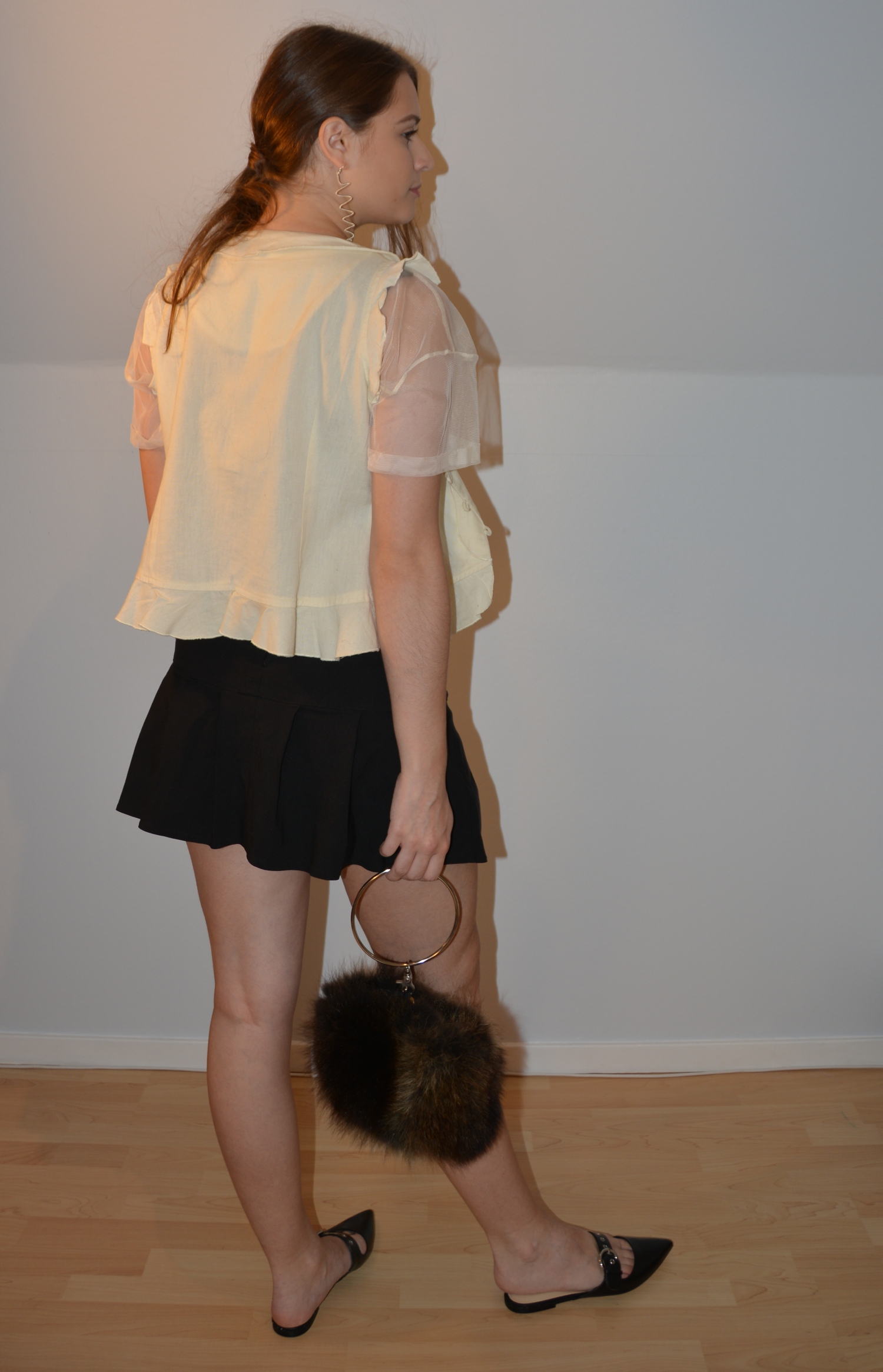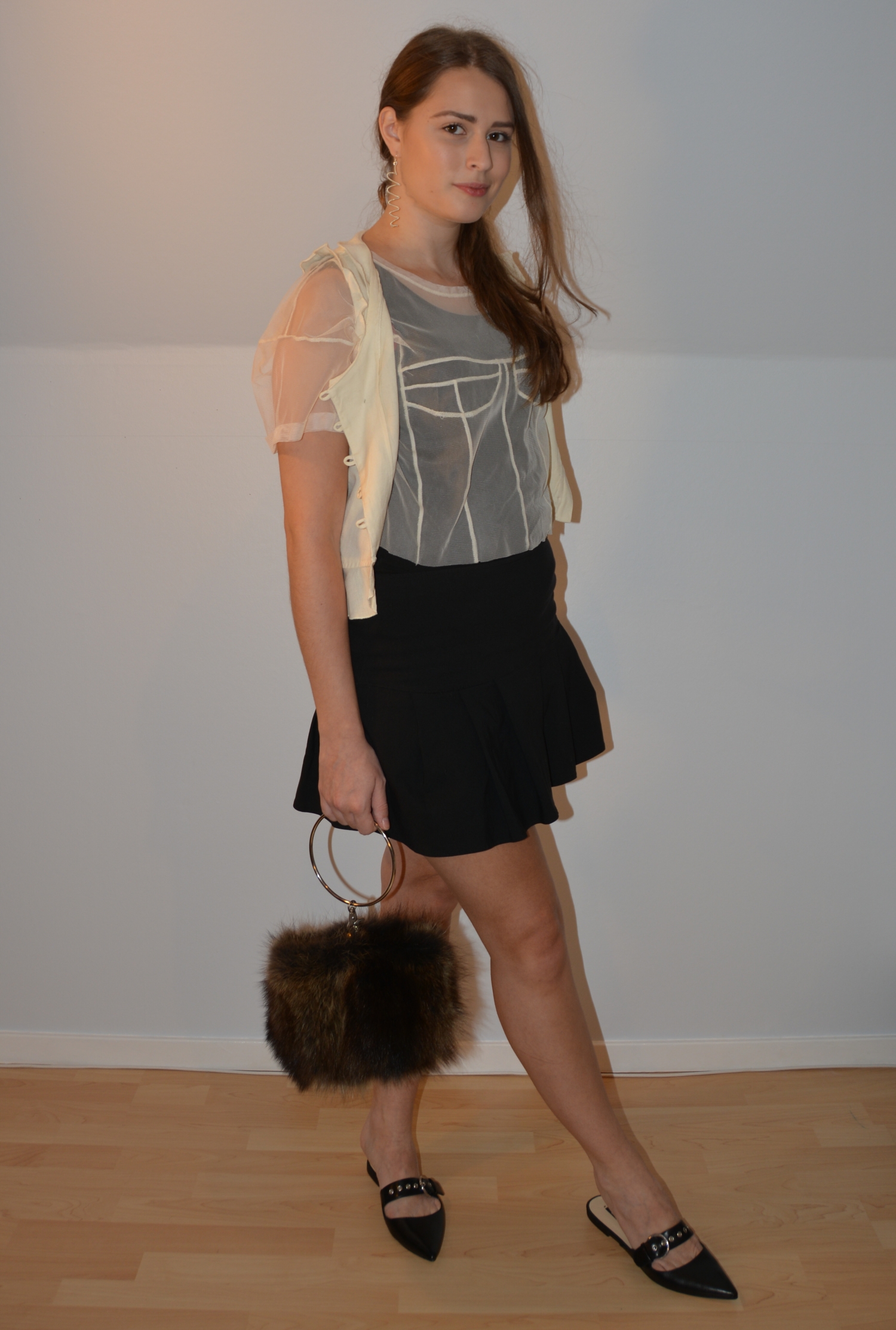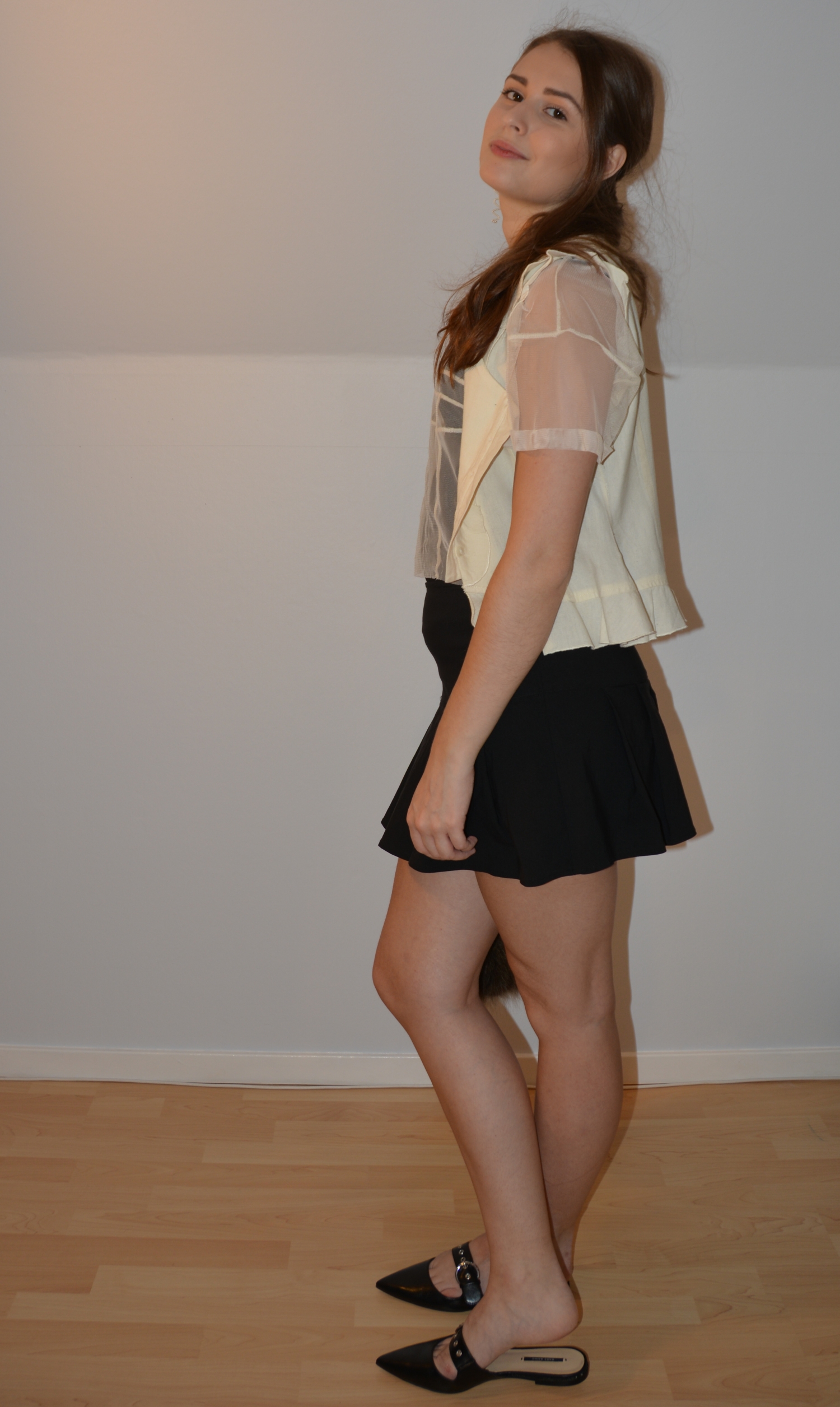 Do you have any questions? Feel free to ask me in the comment section below. If you liked this post please don't forget to follow, like and share!
Frida
Don't forget to follow, like and share: