Yes you read the title right, I have turned a pair of my shoes into mules and I smile everytime I think about it. I showed you these mules yesterday, if you missed it you can check it out here.
The Mule Making Process
When I first came up with this idea I couldn't wait to start making them. When I began (which was yesterday) I was so in it I forgot to take pictures of everything as well as all the steps. I'm gonna do my best to explain it in words, but it truly is a simple process.
What You'll Need To Make The Mules
A pair of shoes you don't use
A utility knife
Sandpaper
A large sharp needle
Paint in the same color as the shoes.
Things I used that aren't in the picture includes: Hobby glue, paint brush, tweezers and scissors.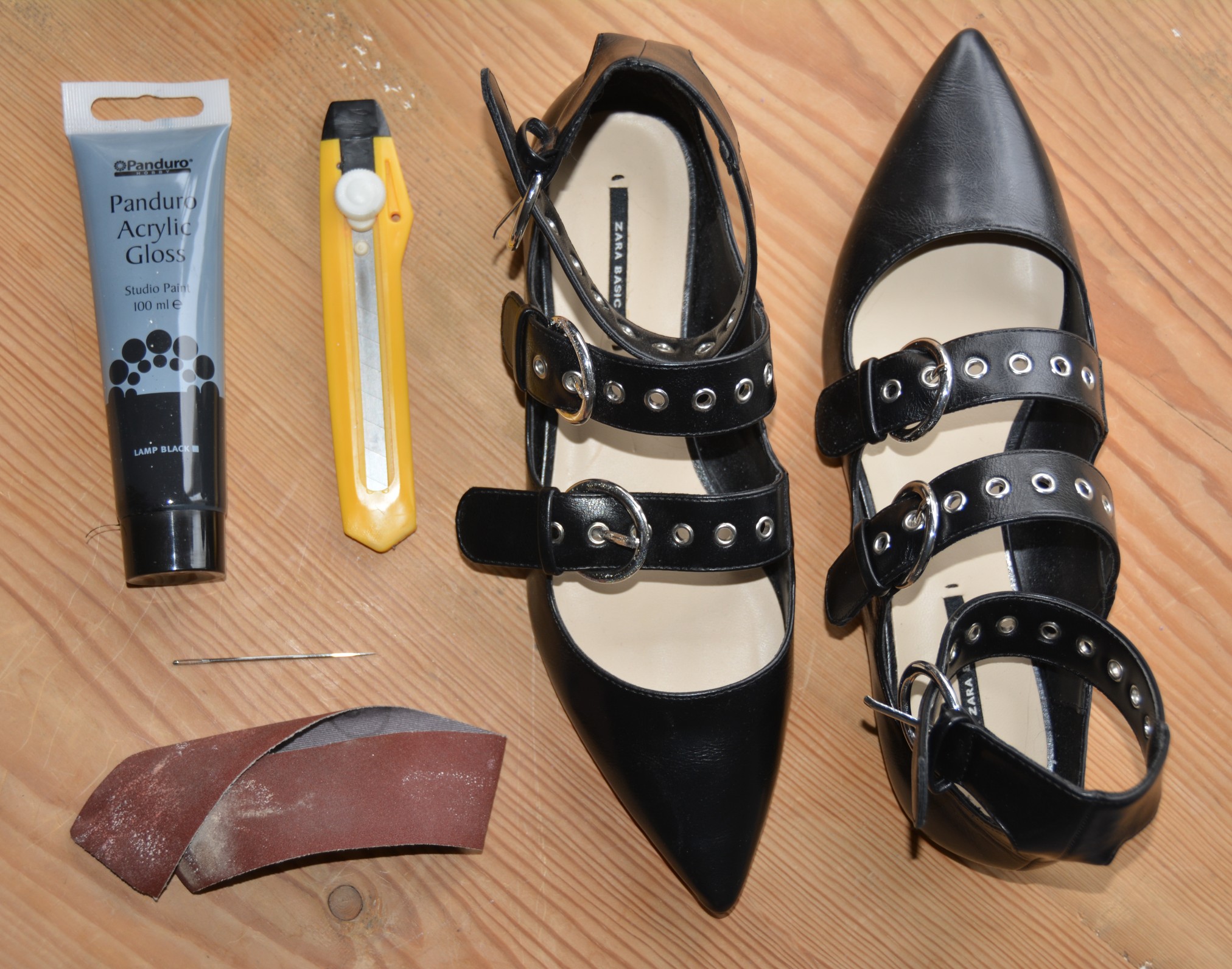 1. The first thing I did was to take my needle and mark where I wanted to cut on the sides. You can use some kind of pen instead if you would like. I also made holes with it along the lines, this can make the cutting easier but it will also take a bit longer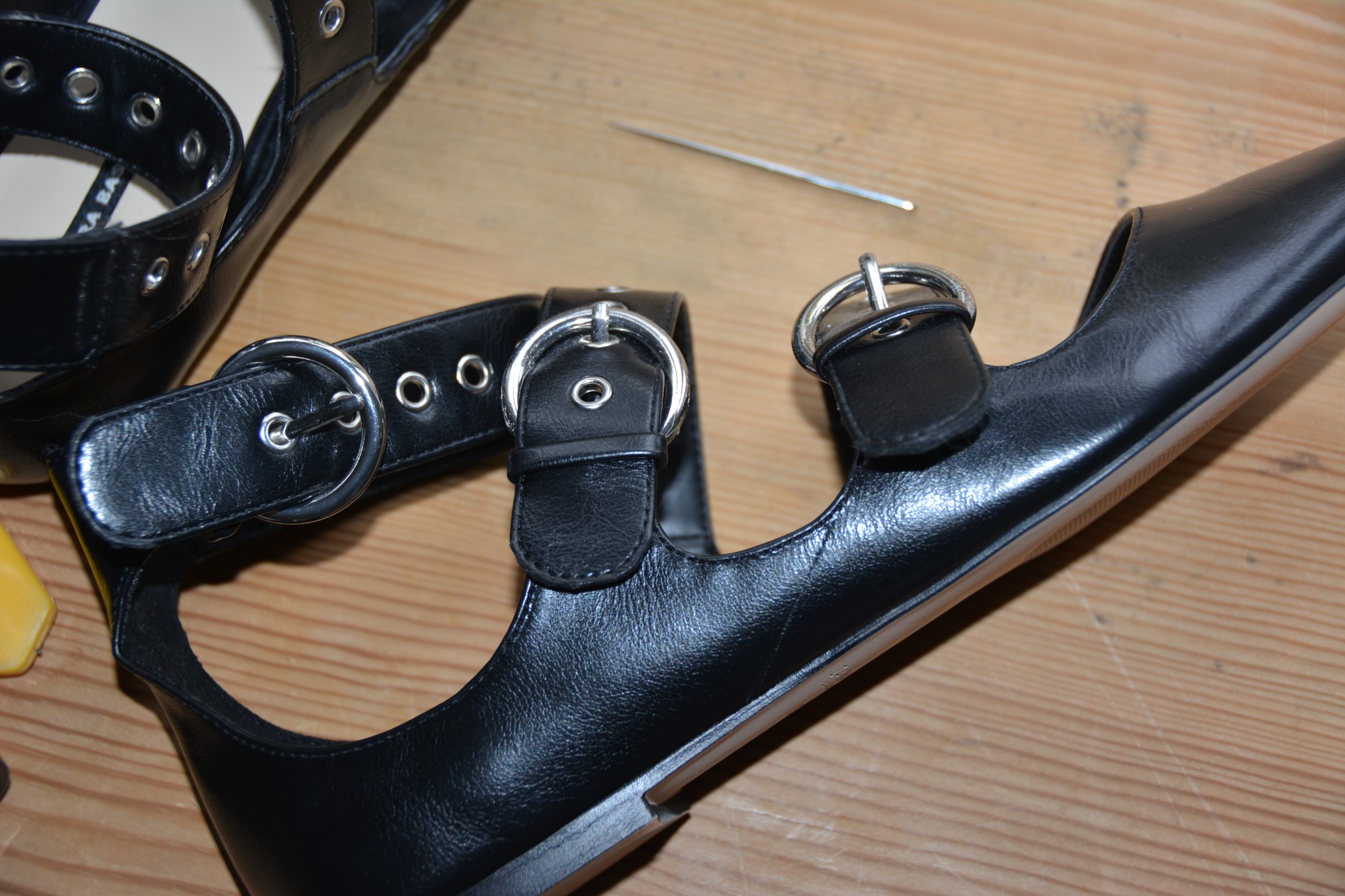 2. Then I began to cut along the lines on the sides. Then I continued to cut around the heel of the shoe as close to the sole as possible. It's best to take your time with this for the best results (and to avoid cutting yourself.)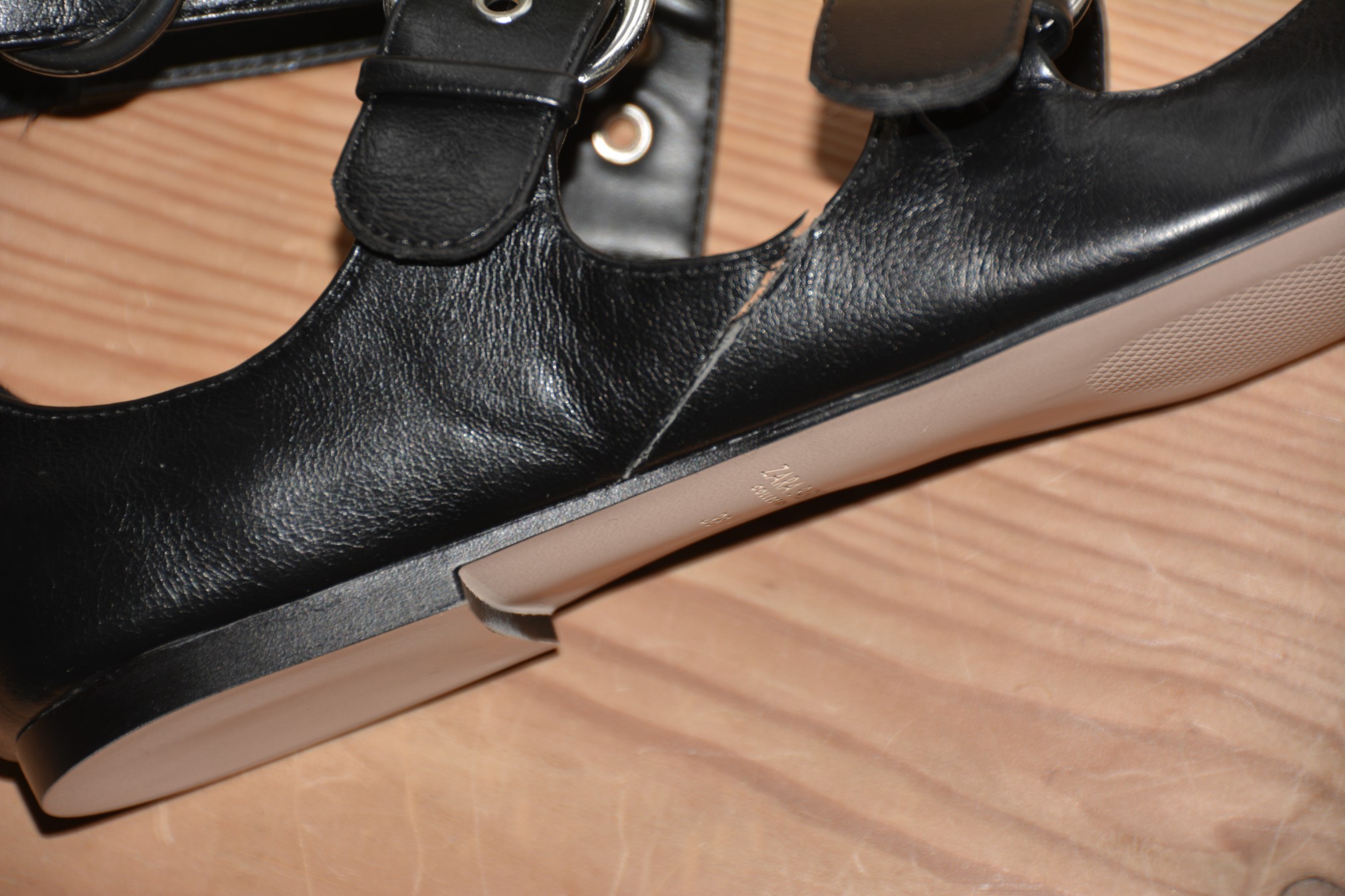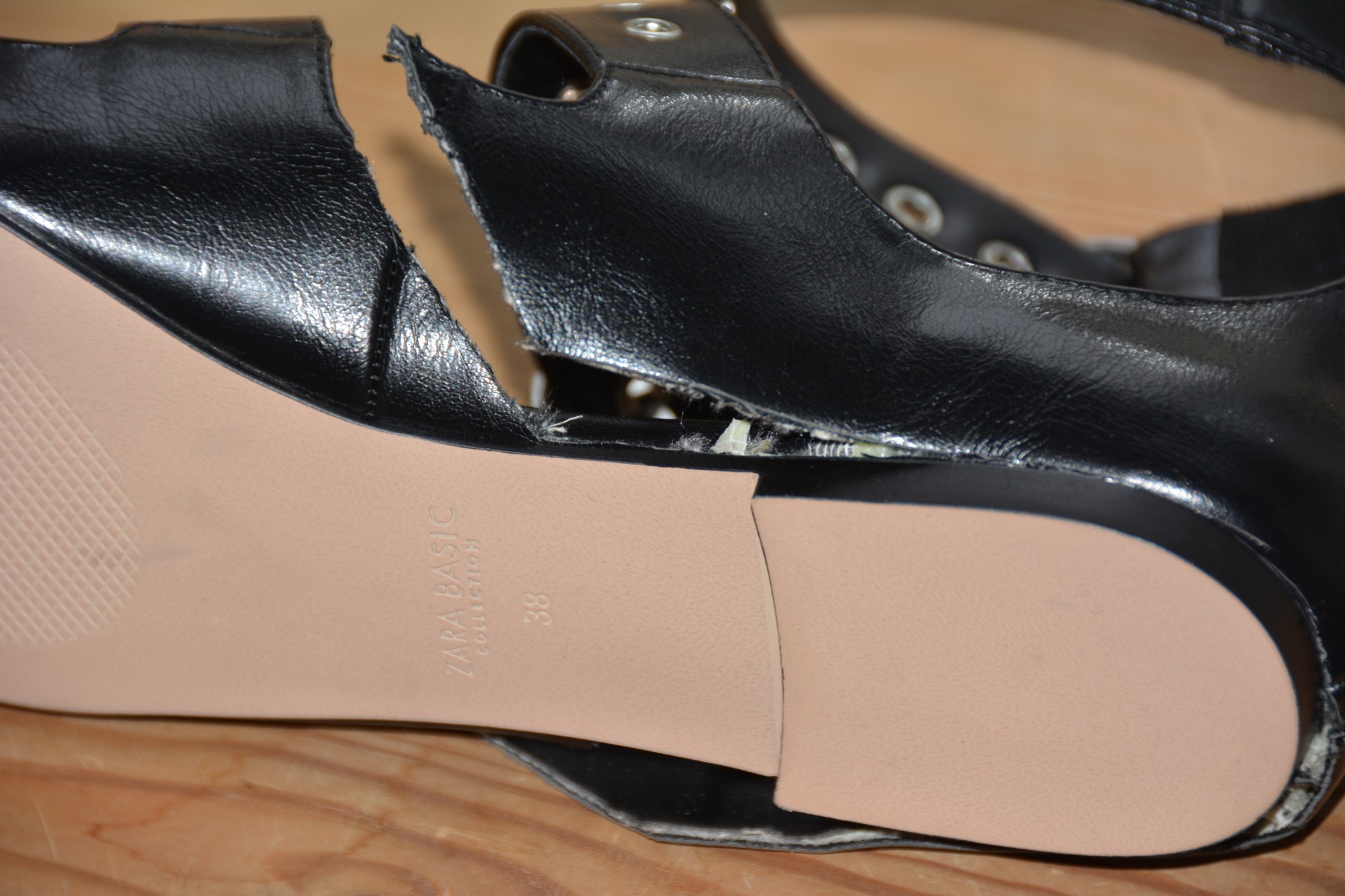 3. Once you've cut off the entire back piece of the shoe you might have some glue residue (unintentional rhyming..) as well as fabric and threads. To make everything look neat you can use the knife to cut off chunks of glue, scissors to cut off threads and to loosen the pieces you can use some sort of pliers or tweezers. You can also use sandpaper to make the edges more smooth.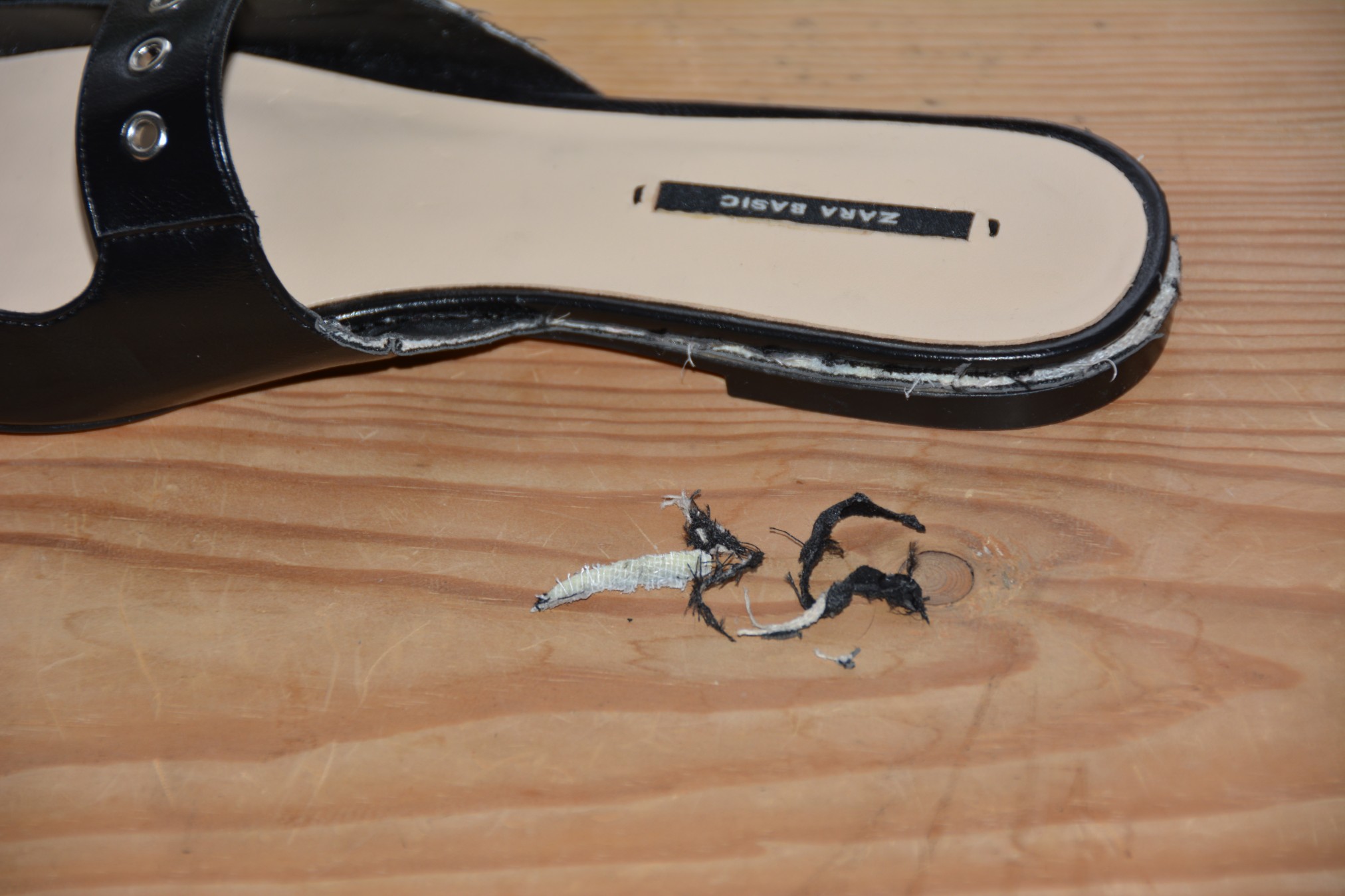 4. As I began gluing I used my tweezers to tuck in any exess pieces poking out in between the inner and the outer sole. I added a final layer of glue and set it aside to dry.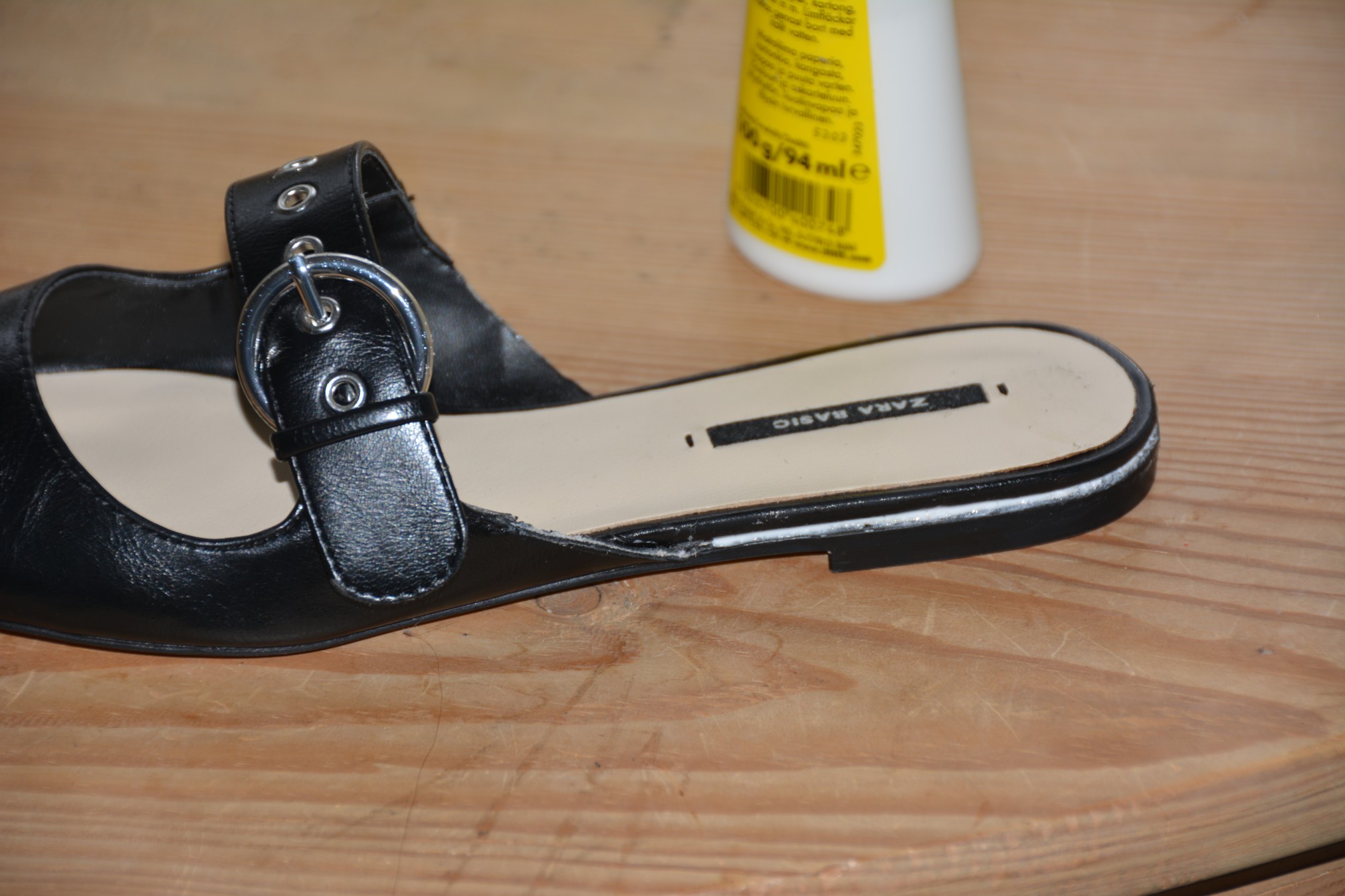 5. Finally to make the shoes look more neat I painted with black acrylic paint in between the soles and on the edges of the leather I cut before.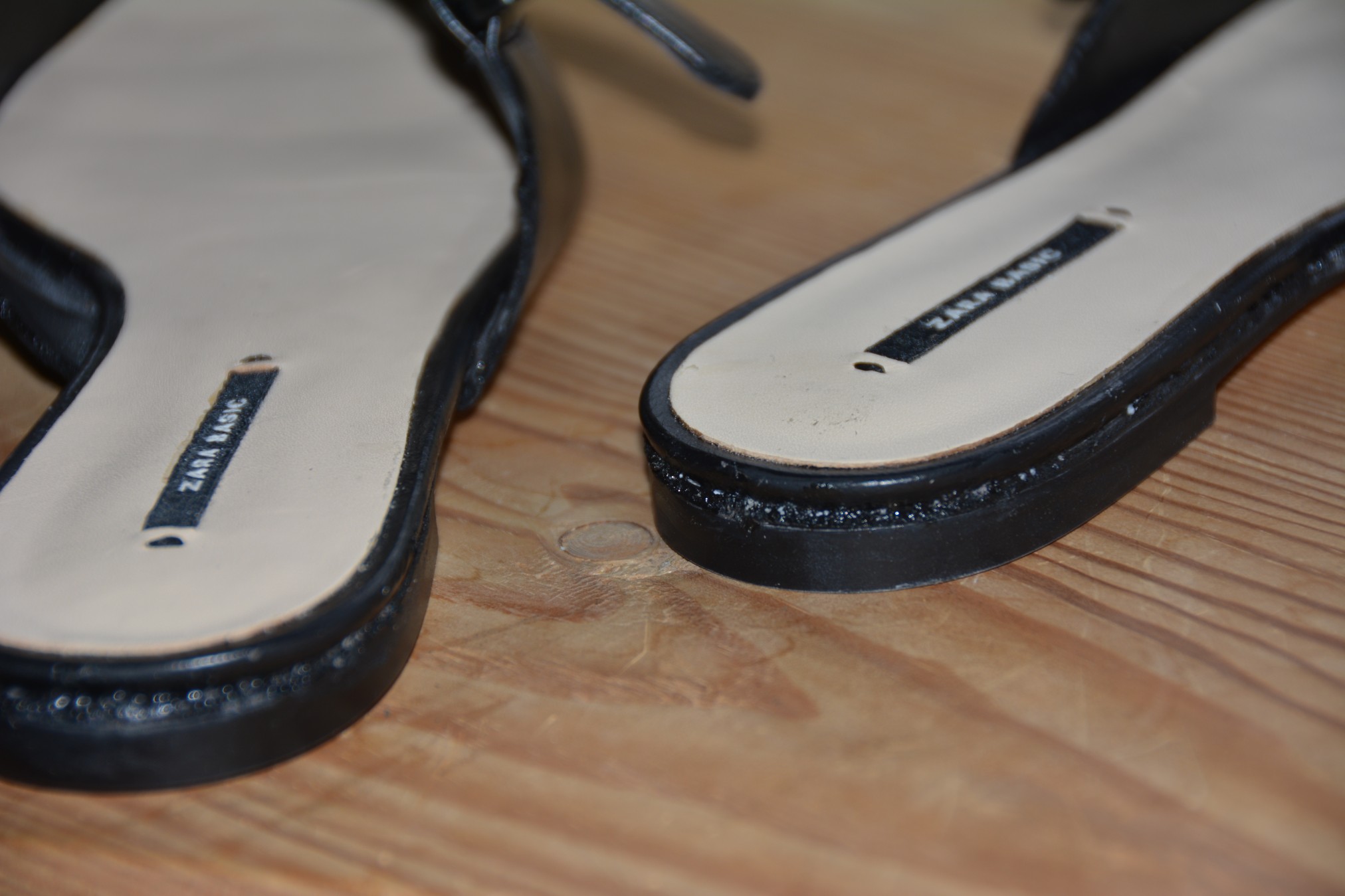 This is how the pieces I removed ended up looking like. My plan is to keep them because I think I can make use out of the buckles and the straps.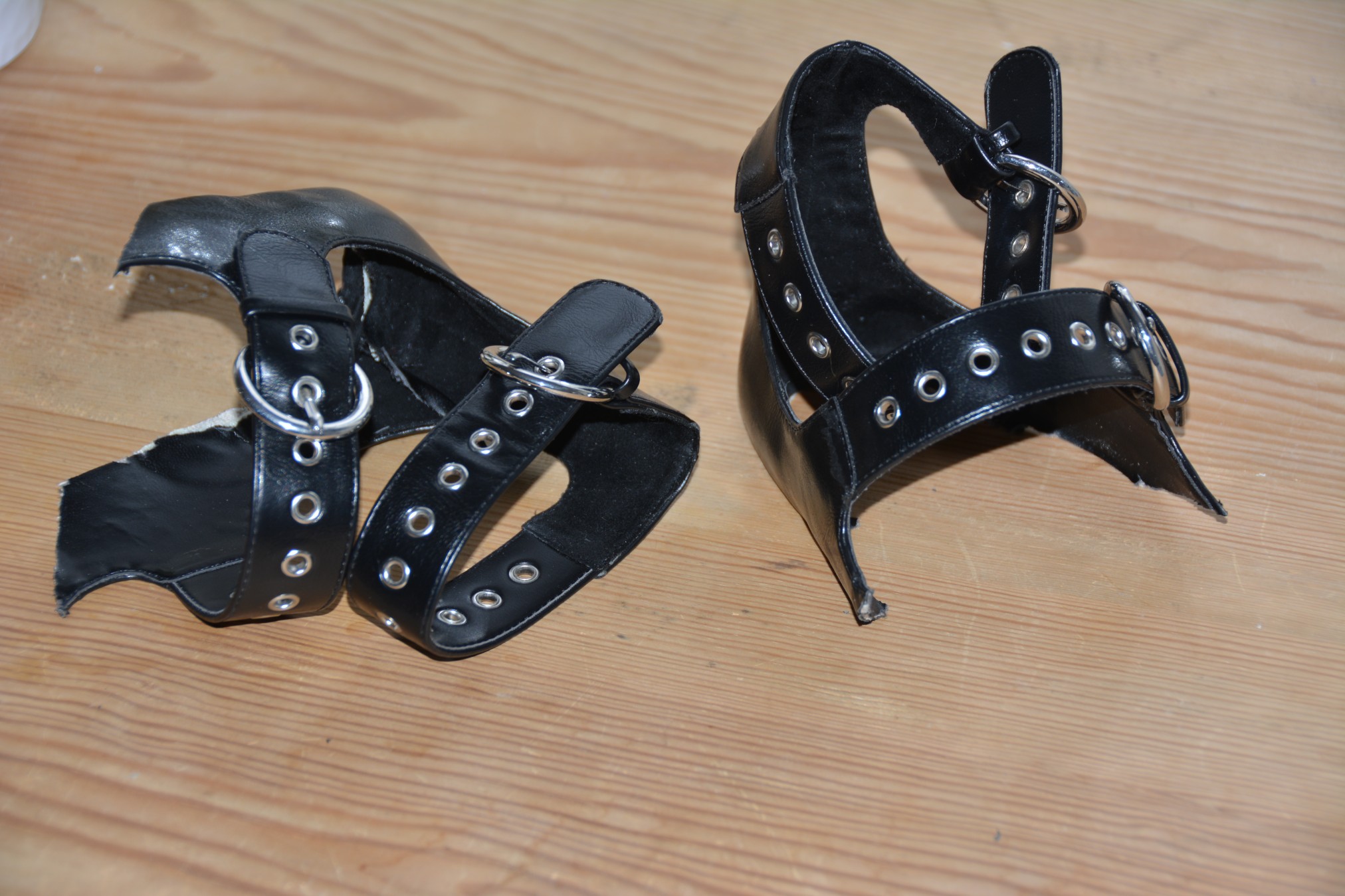 The Results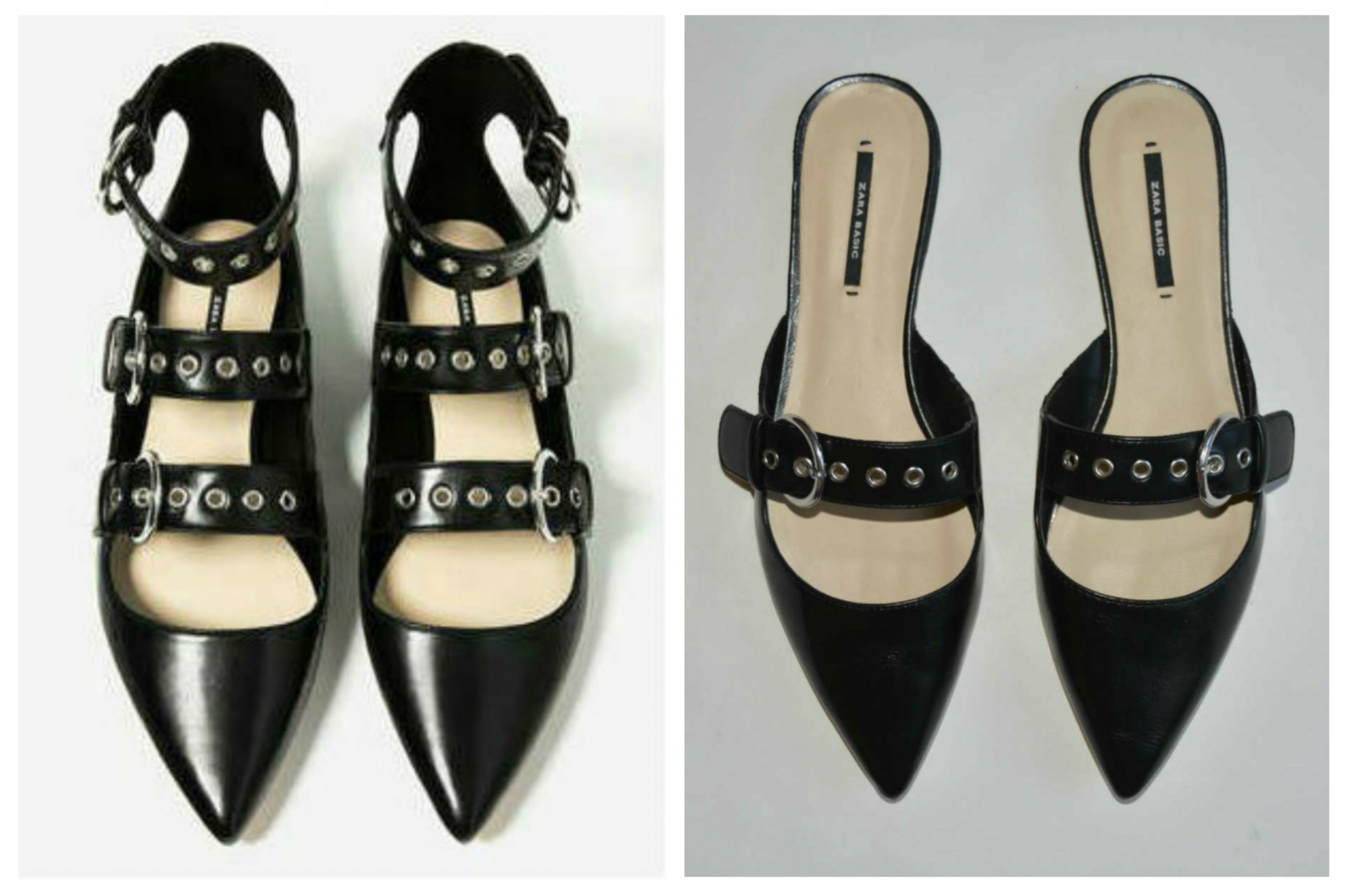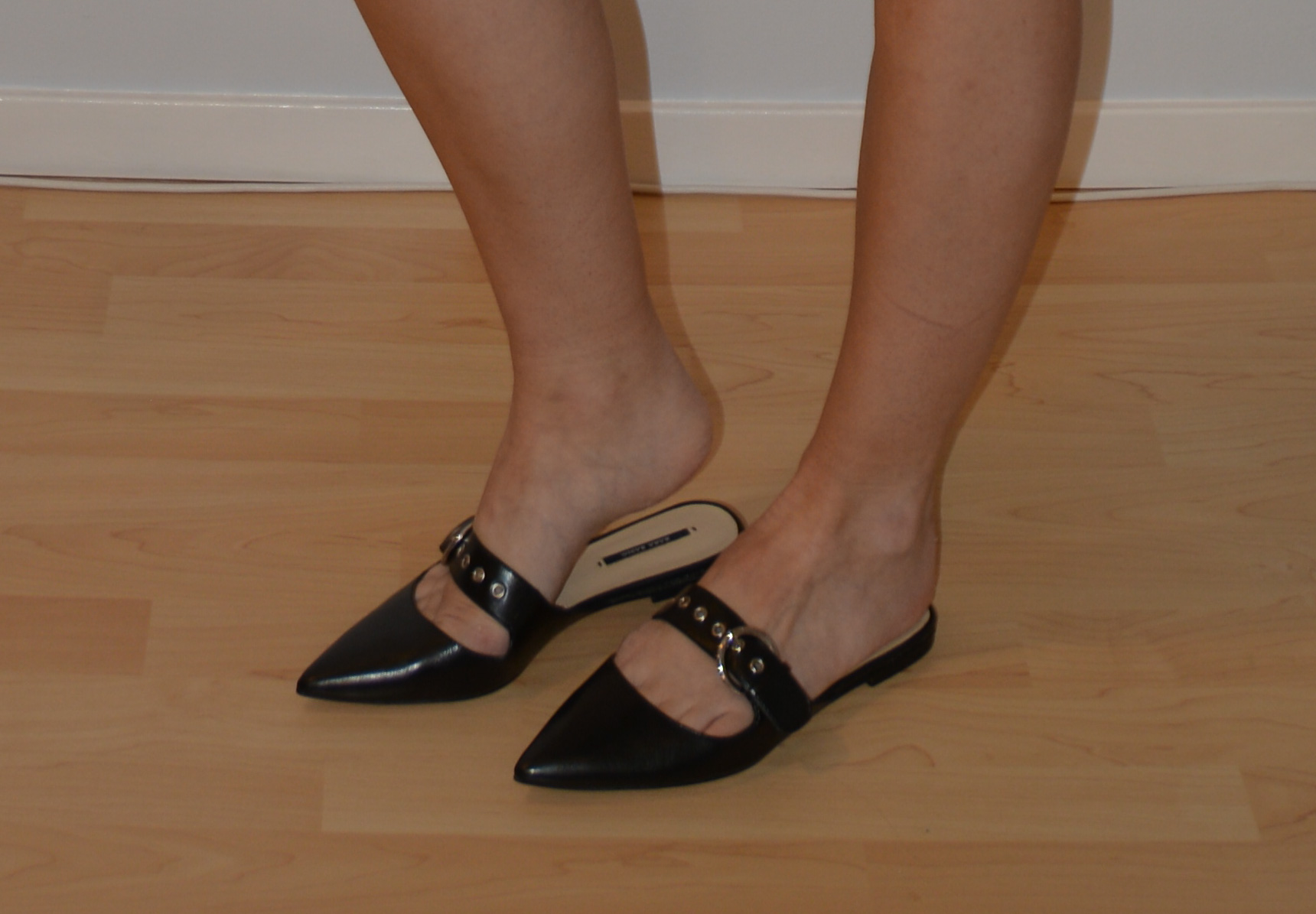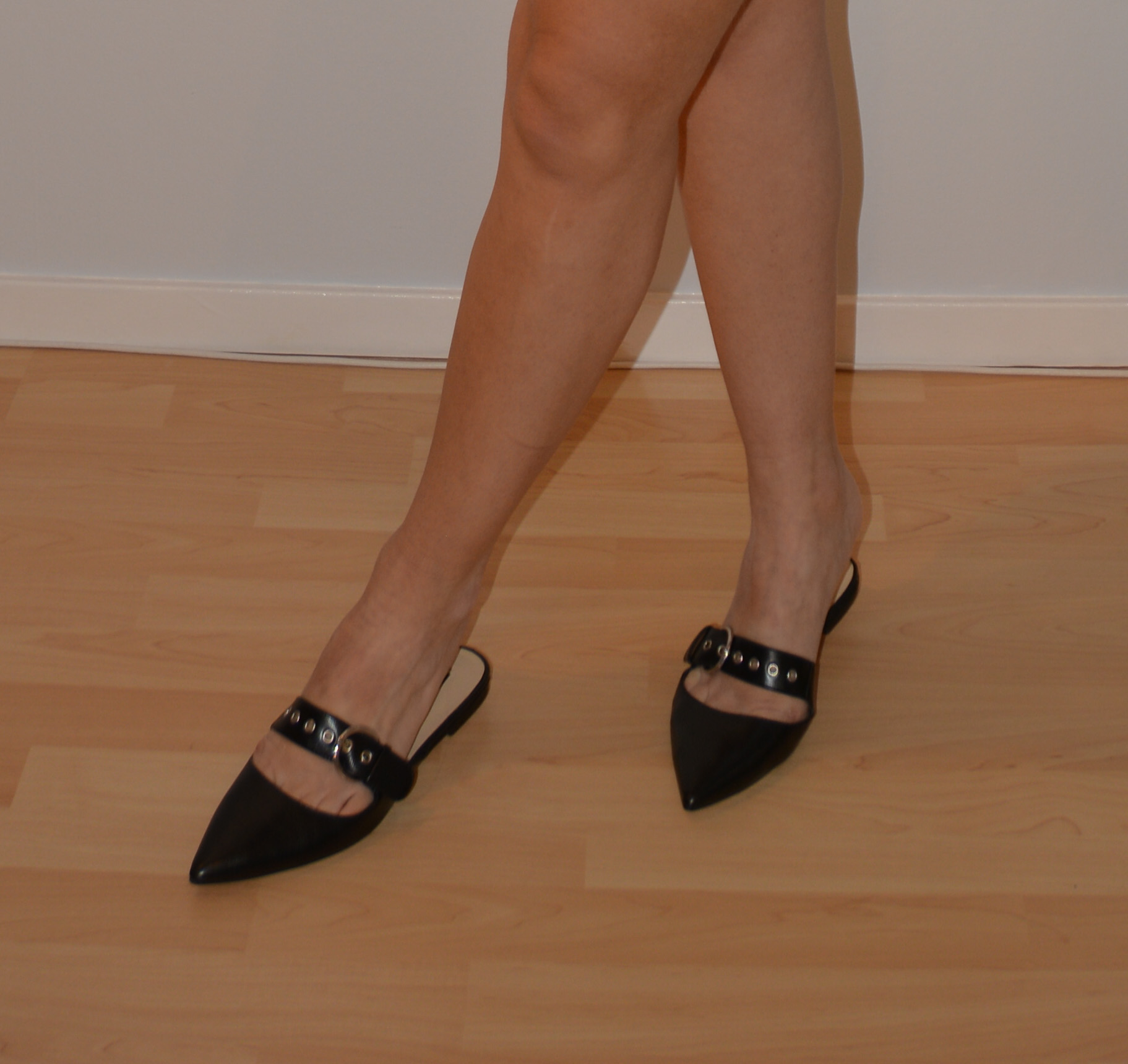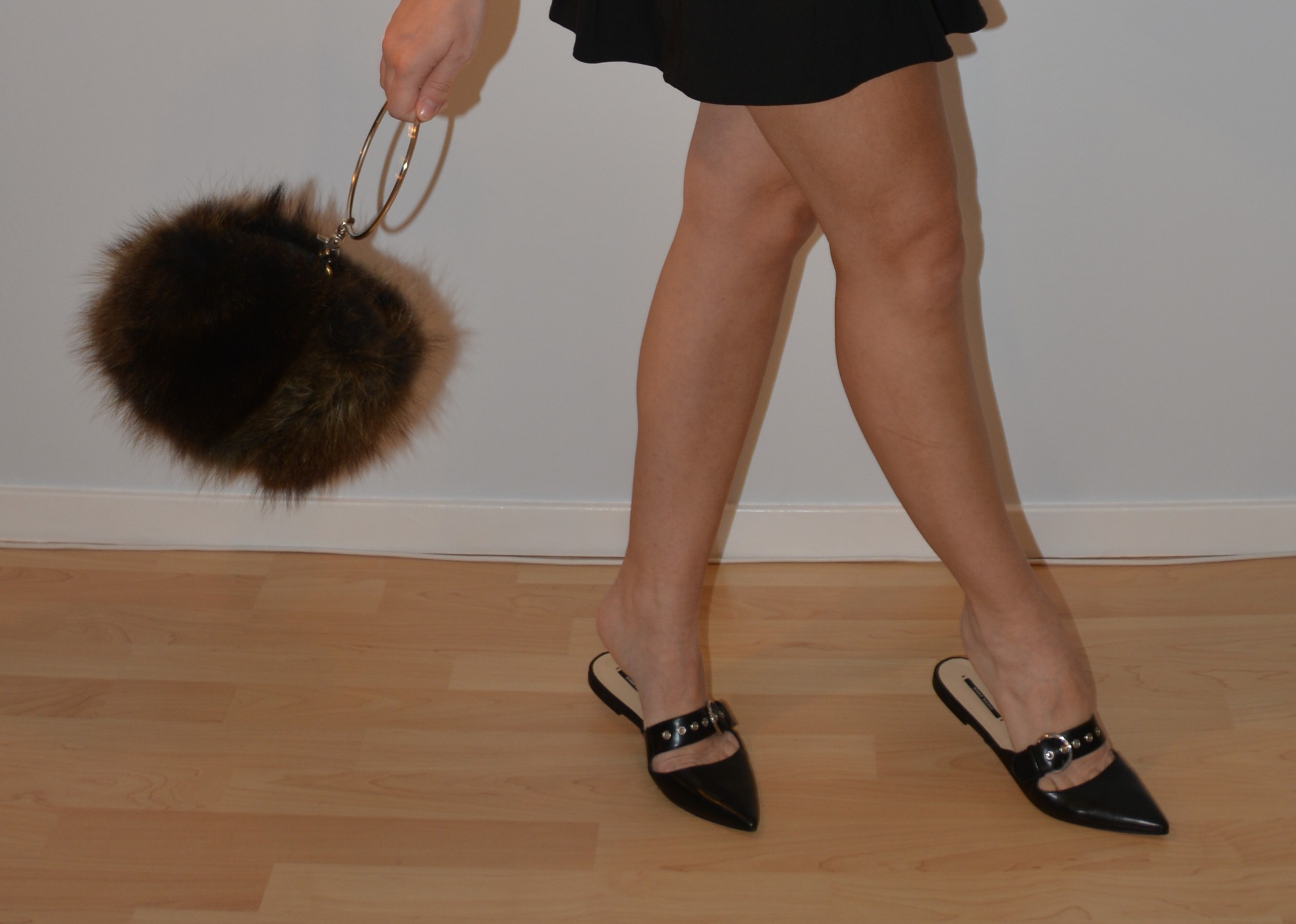 Do you have any questions? Feel free to ask me in the comment section below. If you liked this post please don't forget to subscribe to my email list, like and share!
Have an amazing weekend and I'll be back on Monday!
Frida
Don't forget to follow, like and share: