The Wrap Blouse
I have always appreciated the versatility in the wrap blouse and the wrap dress but until I got this blue one from Zara I didn't own one. I got this beautiful blue blouse on my latest Malta trip (on sale might I add) and this particular design has been very popular this year. It has voluminous ruffles on the sleeves and long wide ribbons to wrap around the waist. To put it more simply; it's a statement blouse and it's a versatile one.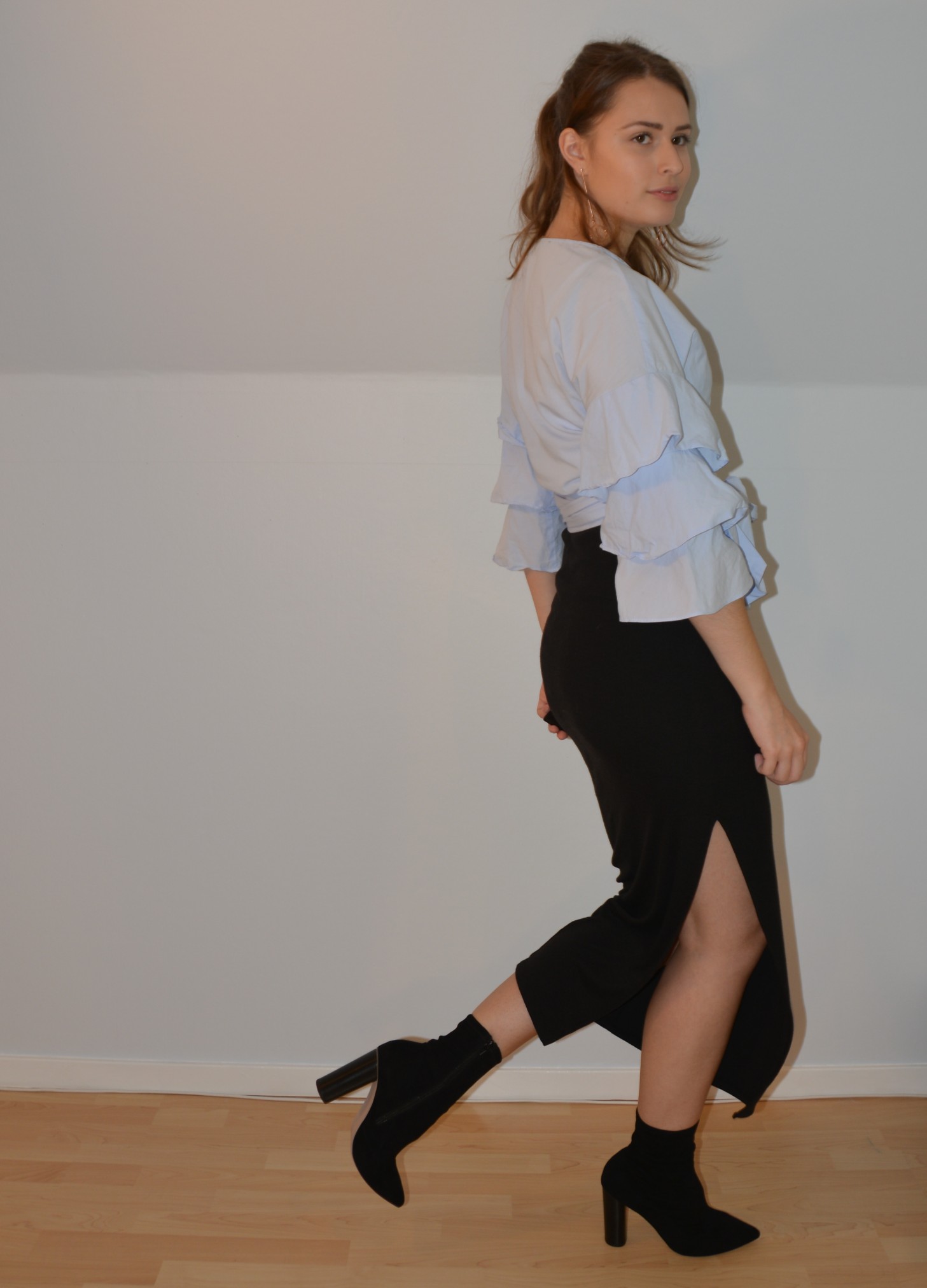 The Versatility Of The Wrap Blouse
With a wrap blouse or a dress you can change up how you tie the ribbons. For example you can tie them without wrapping first. You can either tie a bow or not (knot). You can also tie the ribbons at the back to show off what you're wearing underneath (such as a lace slip or a graphic tee.) If you don't mind you can leave it completely untied for a relaxed look. The wrap blouse or dress is also the perfect piece to wear to the beach as well as after; simply throw it on and tie it (or knot 😉 .)

My Wrap Dress
As you may or may not have noticed I've mentioned the wrap dress as well and the reason is this pretty dress from Shein that I received on Friday last week. I am so in love with this dress and I will be wearing it during all seasons. You'll see more of this dress sometime during the week so make sure to be subscribed.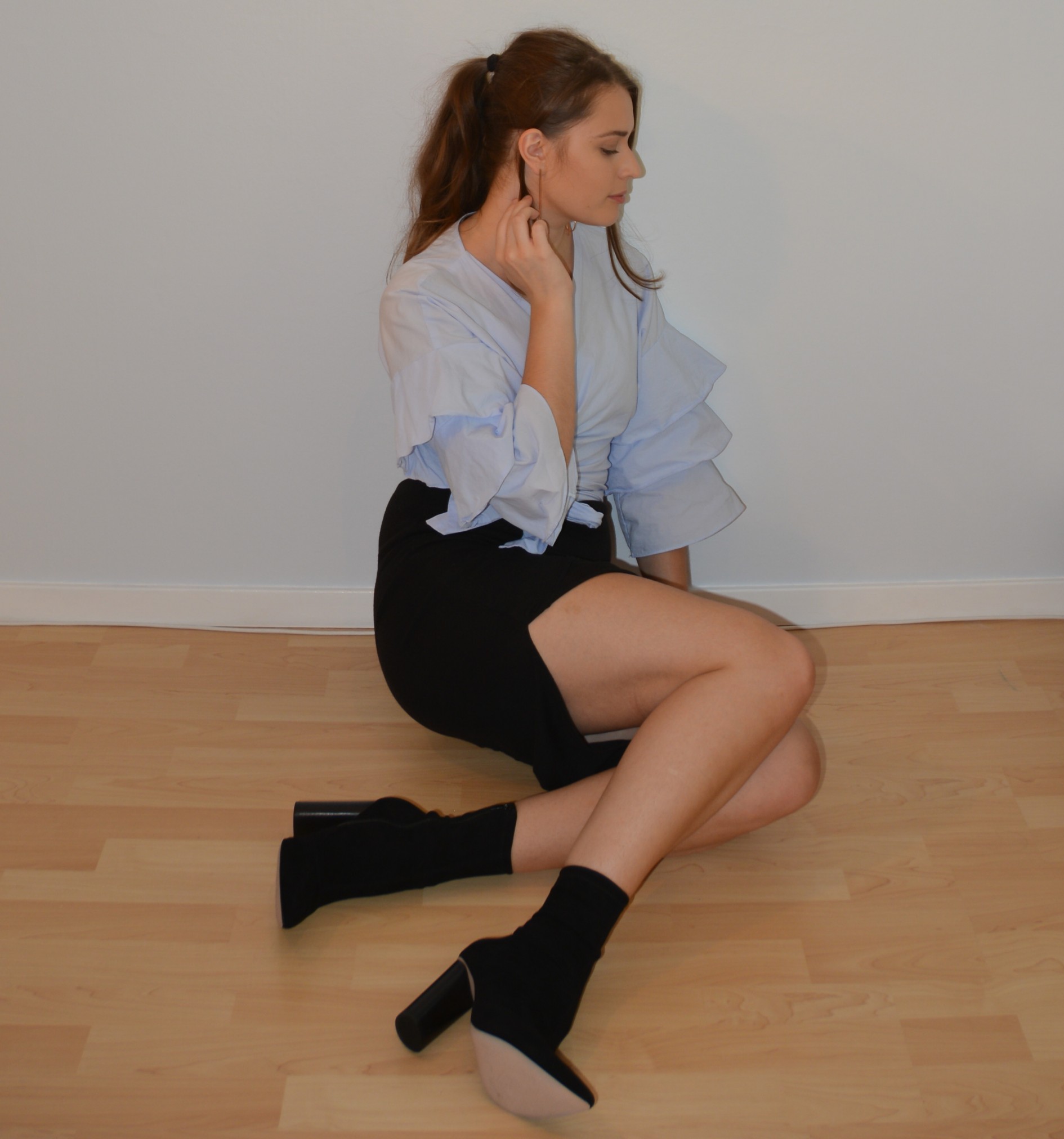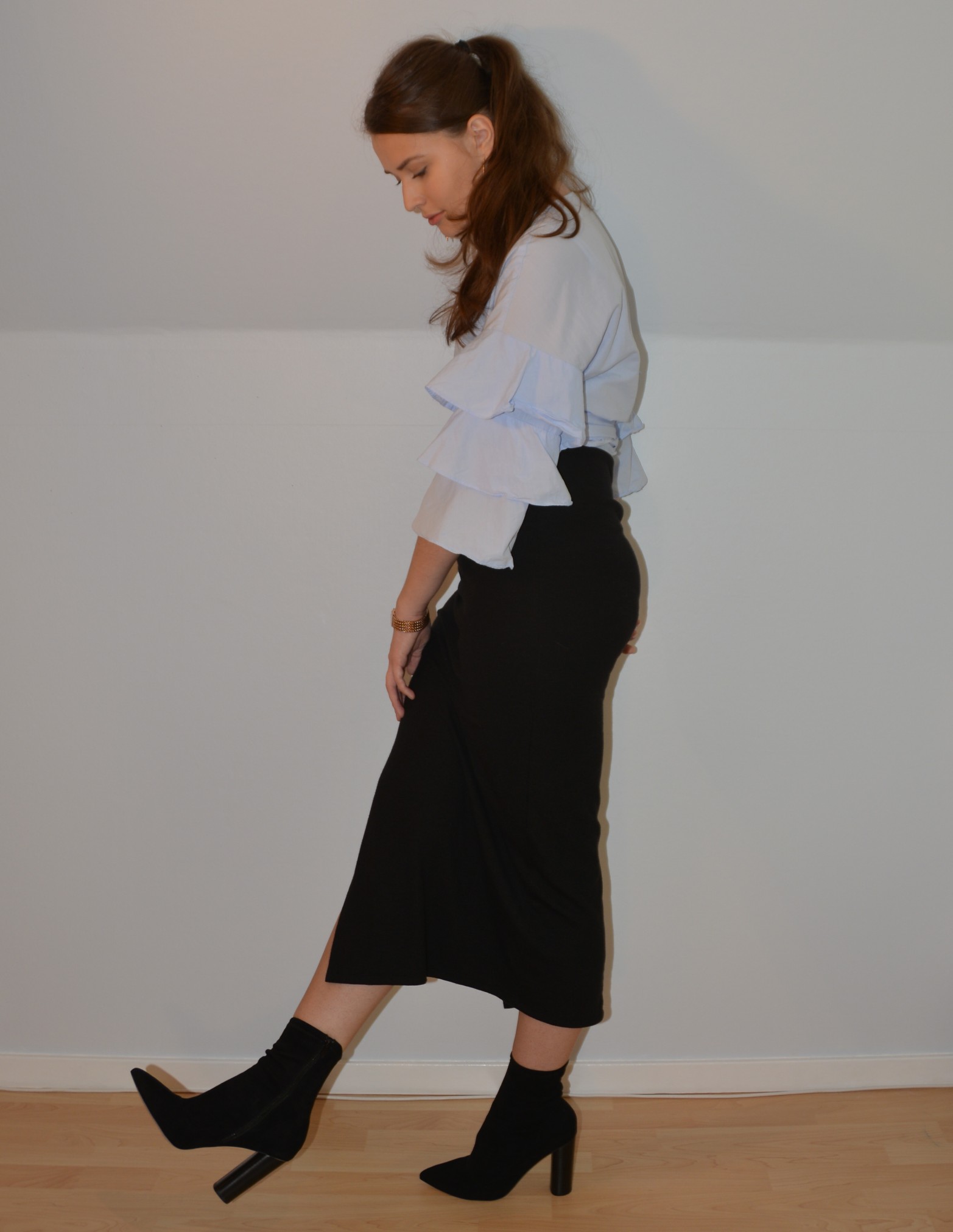 Can We Please Talk About My Shoes
I finally got myself a pair of sock boots and I can't believe I didn't do it sooner. I love these new pointed booties from Asos (Office) so much. I want to wear them all the time, at least when I'm not wearing these. On top of everything the're so comfortable and easy to walk in. If you're only getting one pair of heeled boots this season; It should definitely be a pair of pointed sock boots.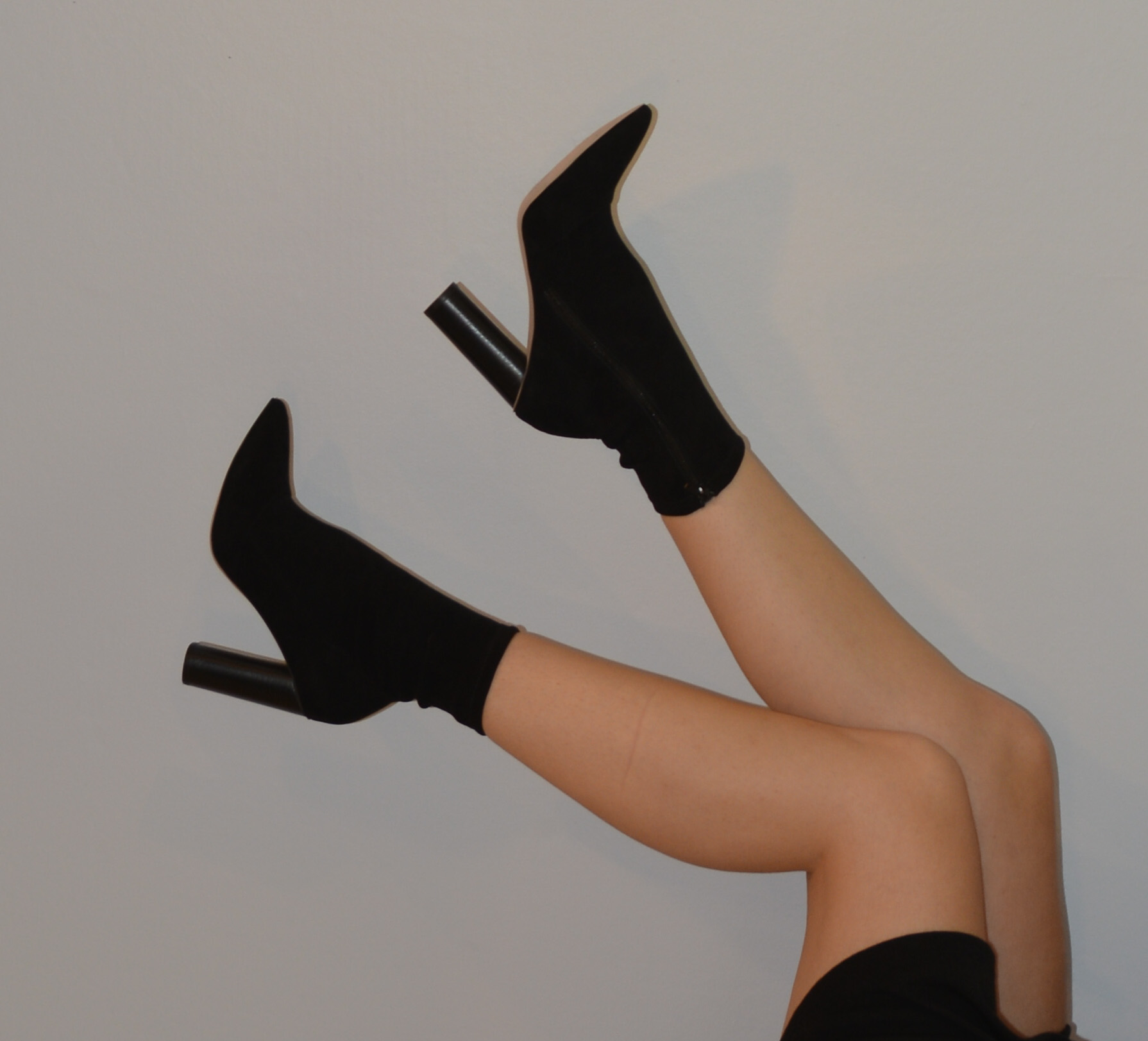 And My Outfit
So I paired my blue wrap blouse with a black ribbed midi skirt (with a slit on the side) and my new gorgeous black sock boots. For hair I did a simple messy ponytail and for jewelry I chose my rose gold earrings from New Look that I also bought on Malta. The bracelet was a graduation gift and I love it so much!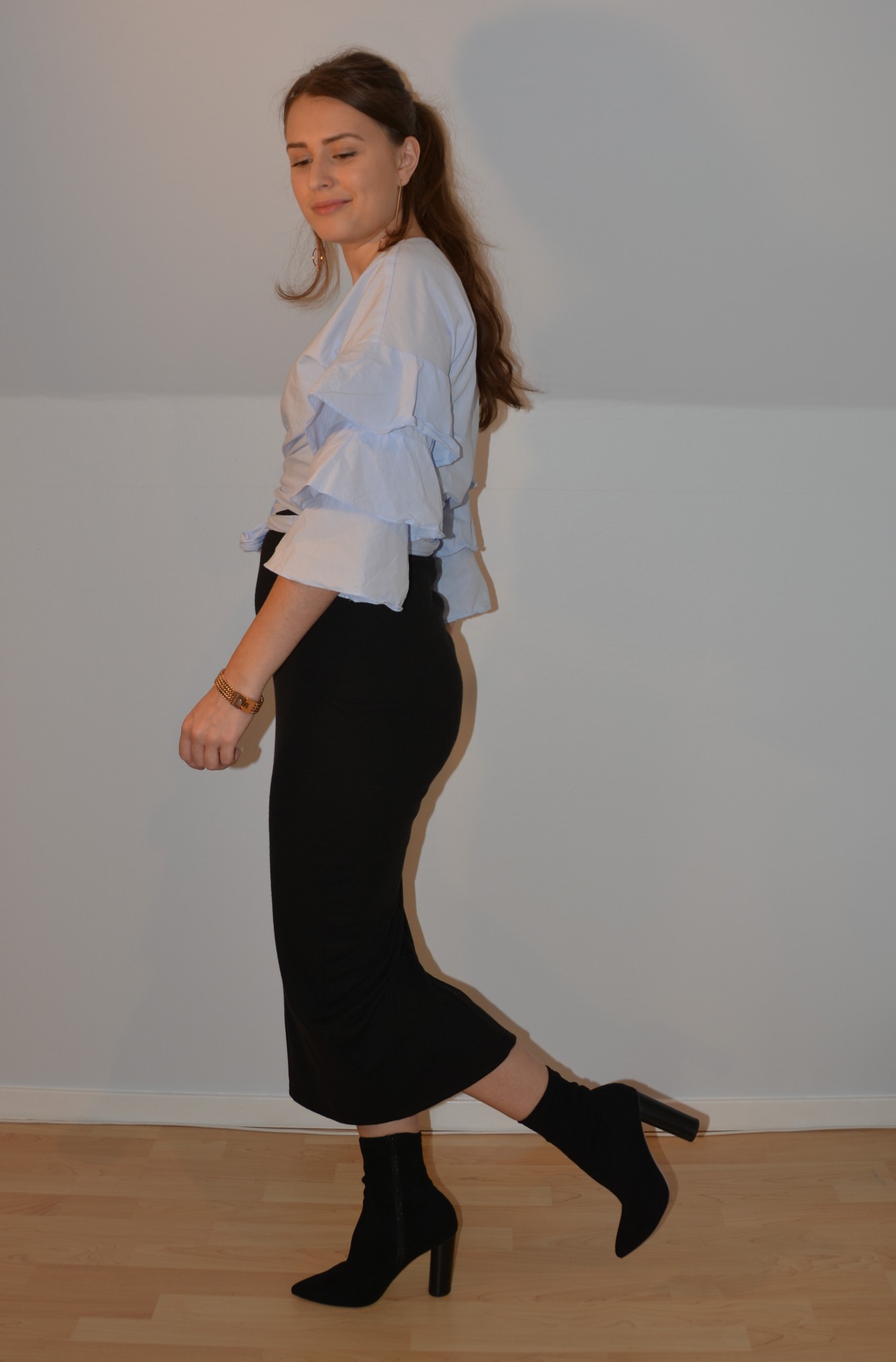 To Wrap It Up (pun intended)
Do you have a question? Don't hesitate to ask me in the comment section below. If you liked this post please don't forget to click the like button. If you'd like you can also use the share buttons to share this post with your friends. To receive emails whenever I post something new all you need to do is subscribe to my email list, just click the green "Follow" button below.
Frida
Don't forget to follow, like and share: