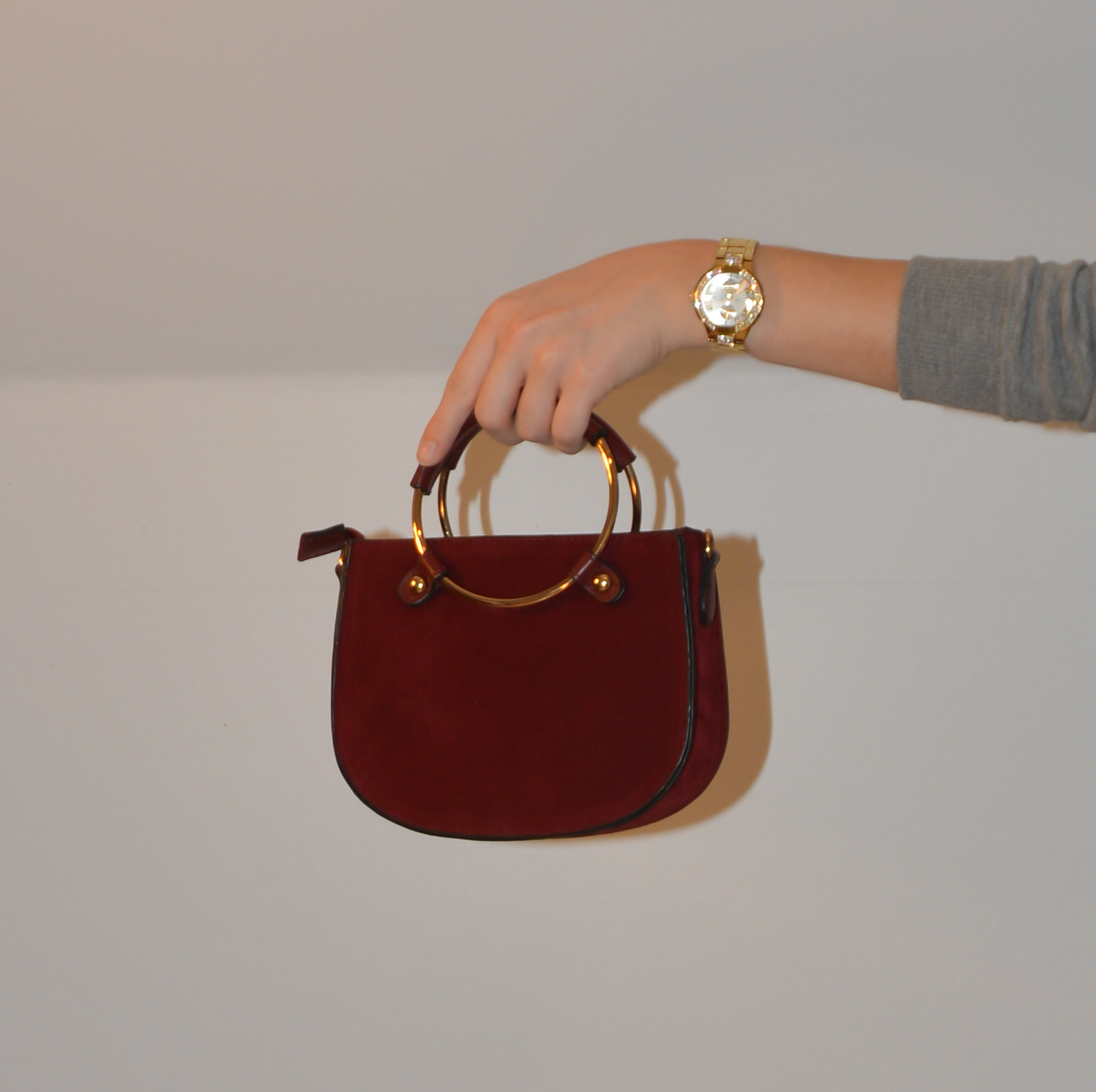 Why I Needed A Mini Bag
Whenever I'm going somwhere and I'm in need of a bag I always have problems. I don't like walking around with a big bag and I don't want it to be bigger than it needs to be. The last thing I do before I'm off is frantically running around trying to find the perfect bag. Unless I managed to finish that part first I'm doing the same thing but with shoes instead.
The Definition Of "Mini Bag"
A mini bag means different things to everyone and the sizes as well as the design can vary a bit. For example there is the kind that looks like it's a smaller version of a big bag. It can also be something that looks like a clutch with a strap or metall handle. My new burgundy bag is a crossbody bag (the strap is not in the pictures) but it also has two metal ring handles.(By the way I bought my bag here.)
How To Pick The Right Mini Bag
When I chose a mini bag the one most important thing is that I can fit my iPhone in it. The second most important thing is that it is at least 2-3 cm deep, this way I can fit other things behind the phone. The color and the appearance is also important but if you'r plan is to use this bag a lot a neutral color would probably be the best choice.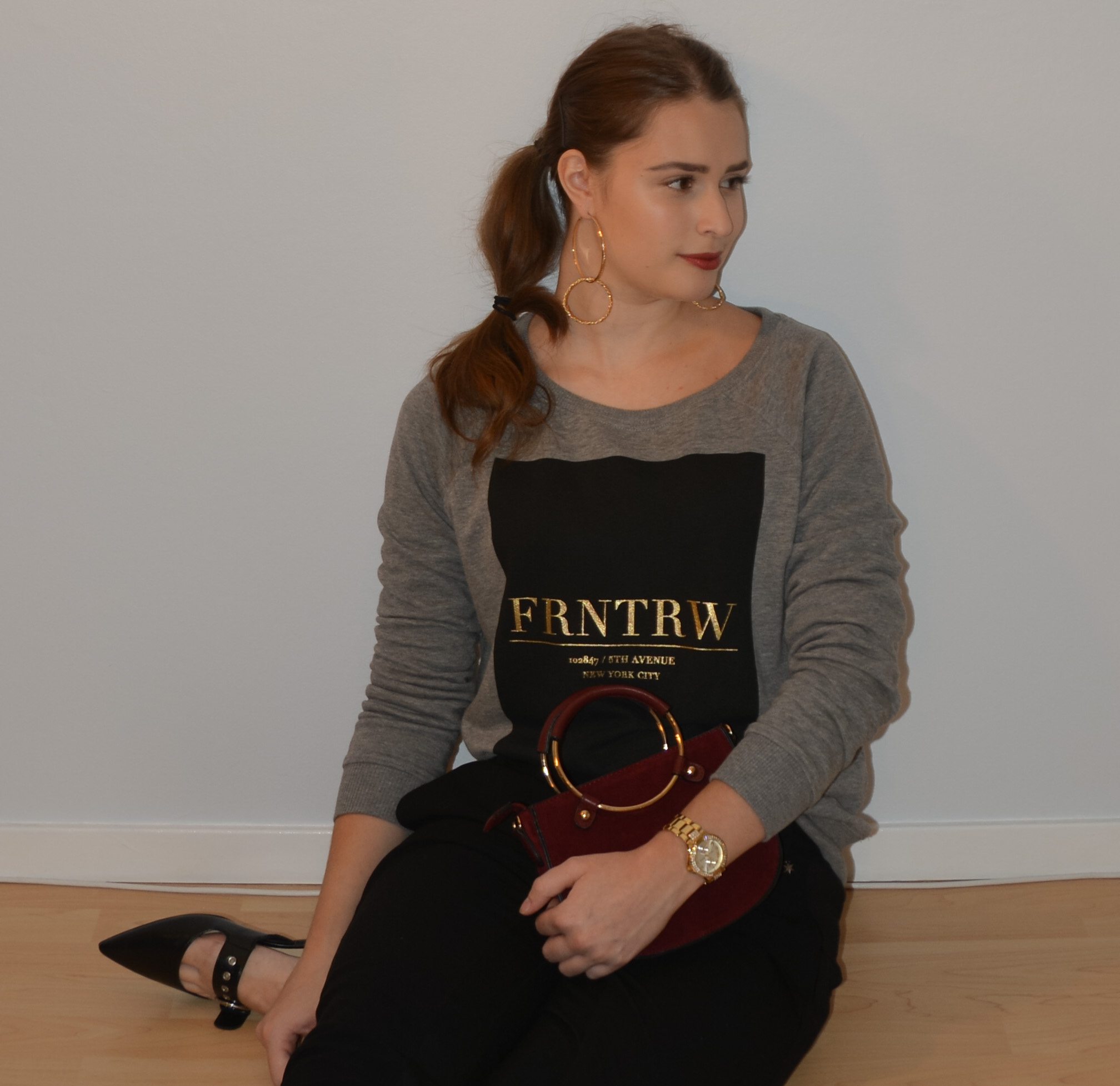 If your not sure about whether you need a mini bag or not; keep reading for 3 good reasons to buy a mini bag.
1.
This first one is pretty obvious; because it's so small. It's easy to carry, it holds only the most important things and it's just so cute. Do you have problems with your phone because it won't always fit in your pockets? Then a mini bag will allow you to carry it much easier (as opposed to holding the phone in your hand.)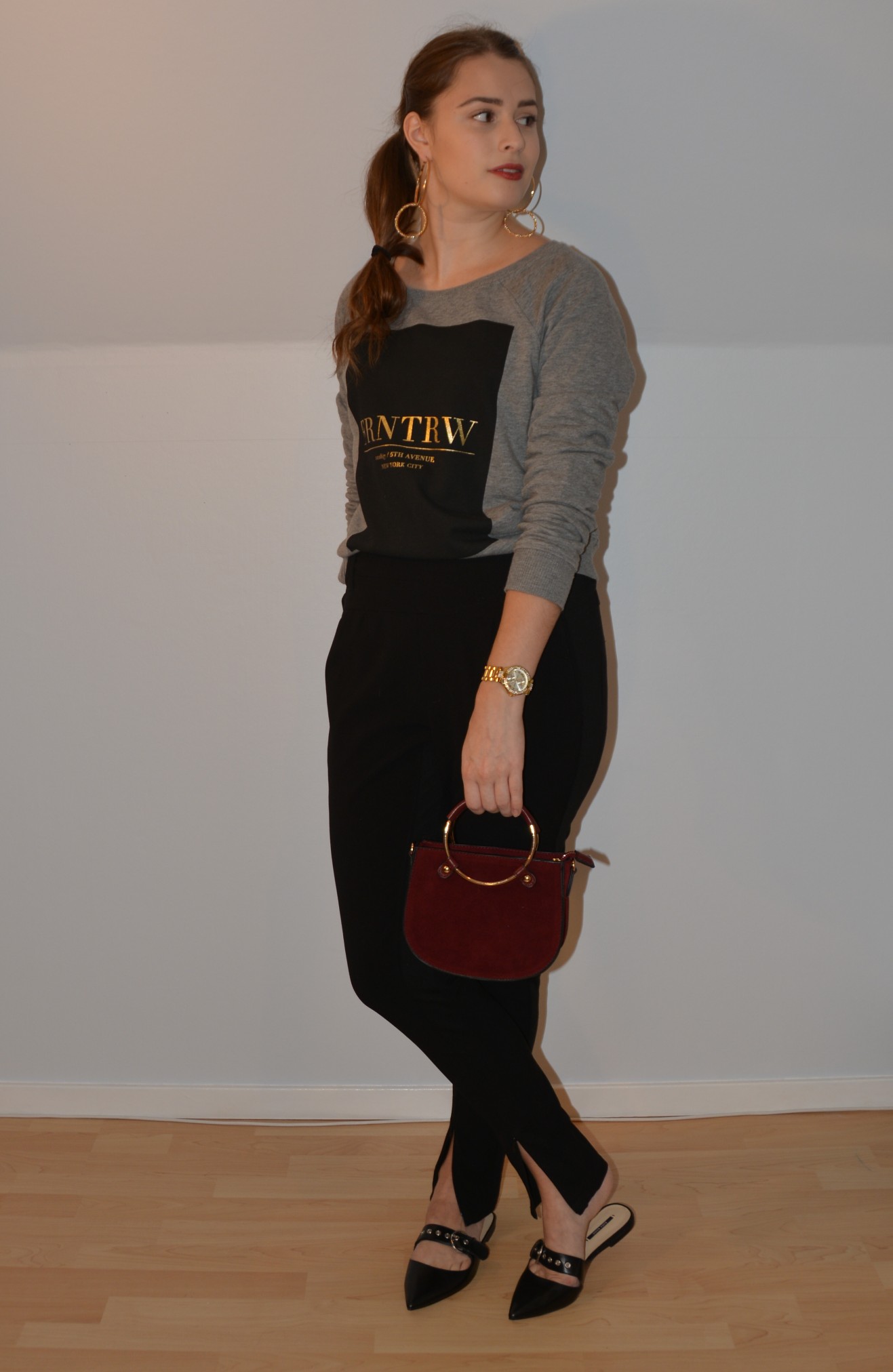 2.
It won't take over your outfit unless you want it to. It all depends on the color of the bag. Because different shades of red are basics for me this burgundy bag will go with most of my things.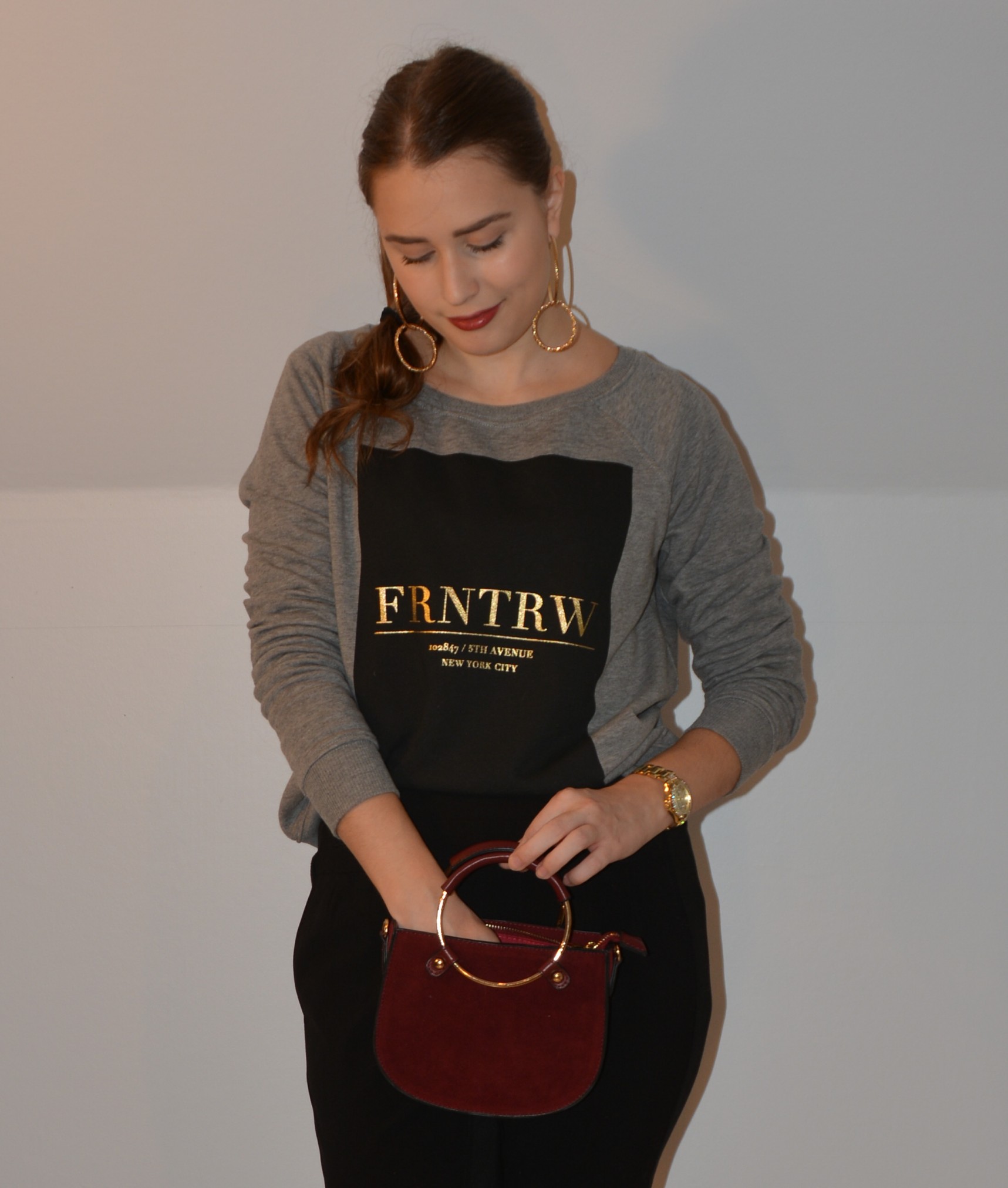 3.
It allows you to be smarter when packing a bag, because it forces you to see what things you don't need as much as others. You'll learn over time what you always need in your bag. If you need to you can write a list with the most important thing as number one and so on. This way you'll know what to add or remove when you switch between bags (with different sizes.)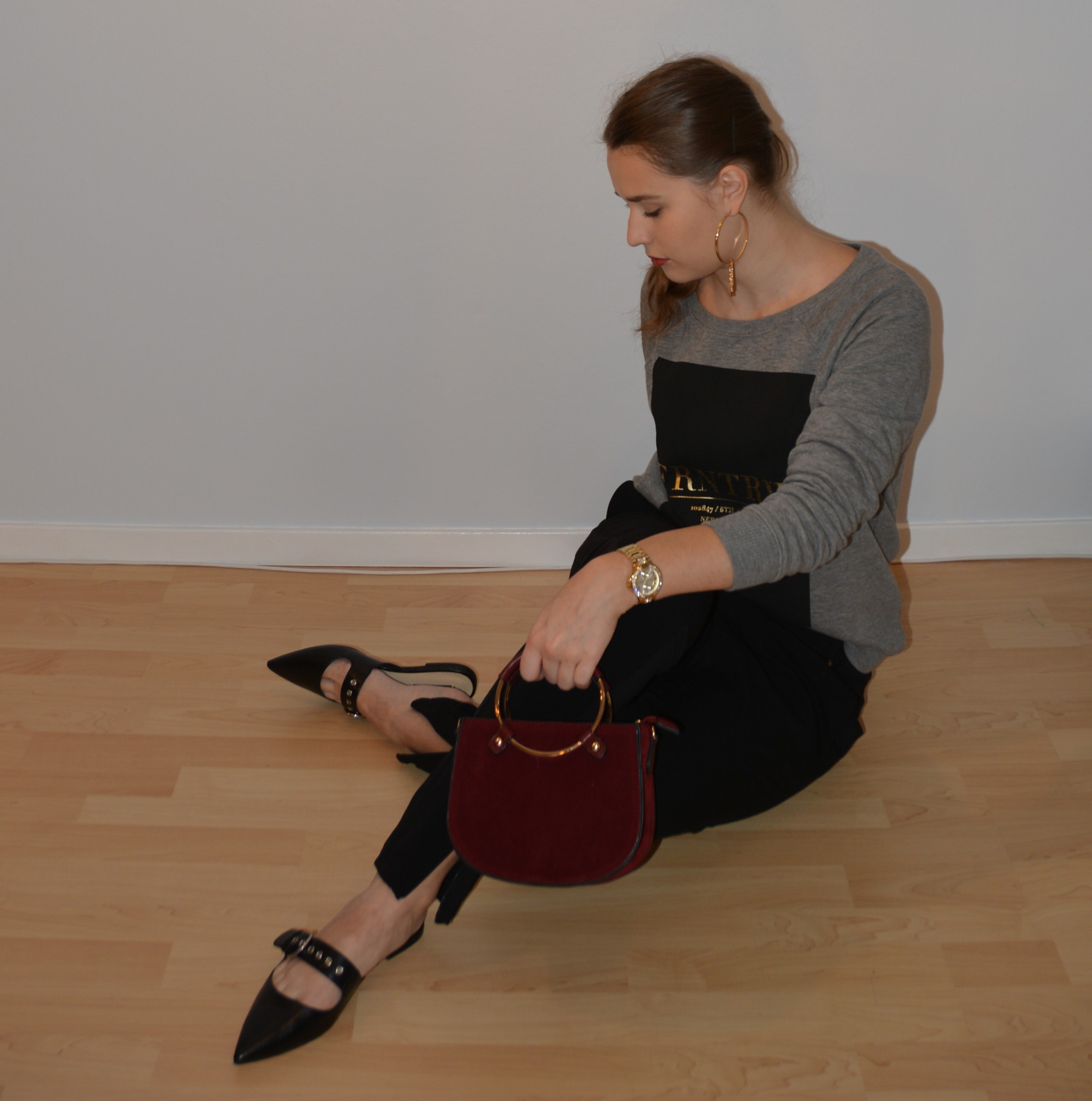 My Outfit
Today I wore a classic college sweater with a black and gold print and I paired it with relaxed yet classy black pants. I added large gold (double)hoops, my gold watch and my flat mules. See how I made the mules here.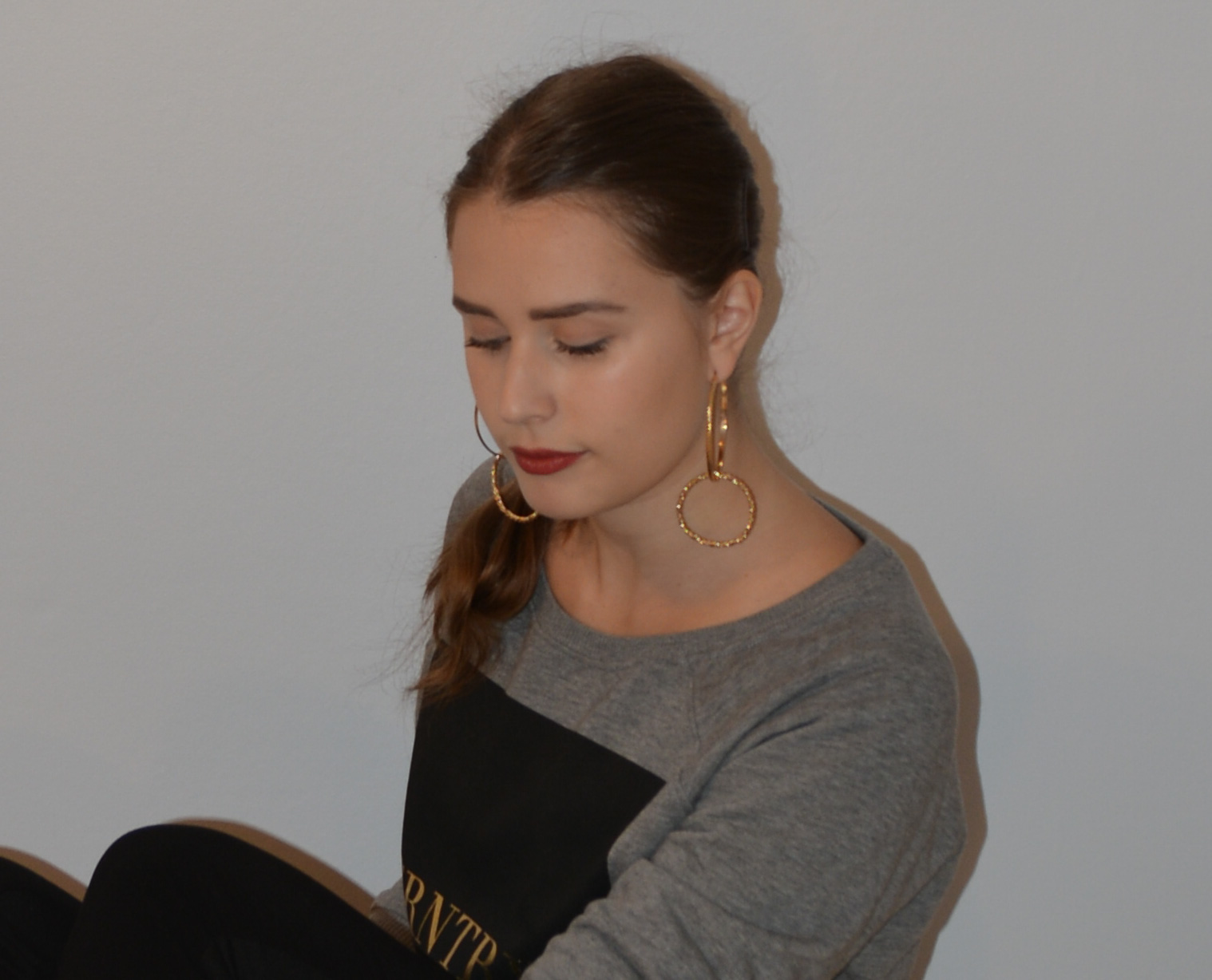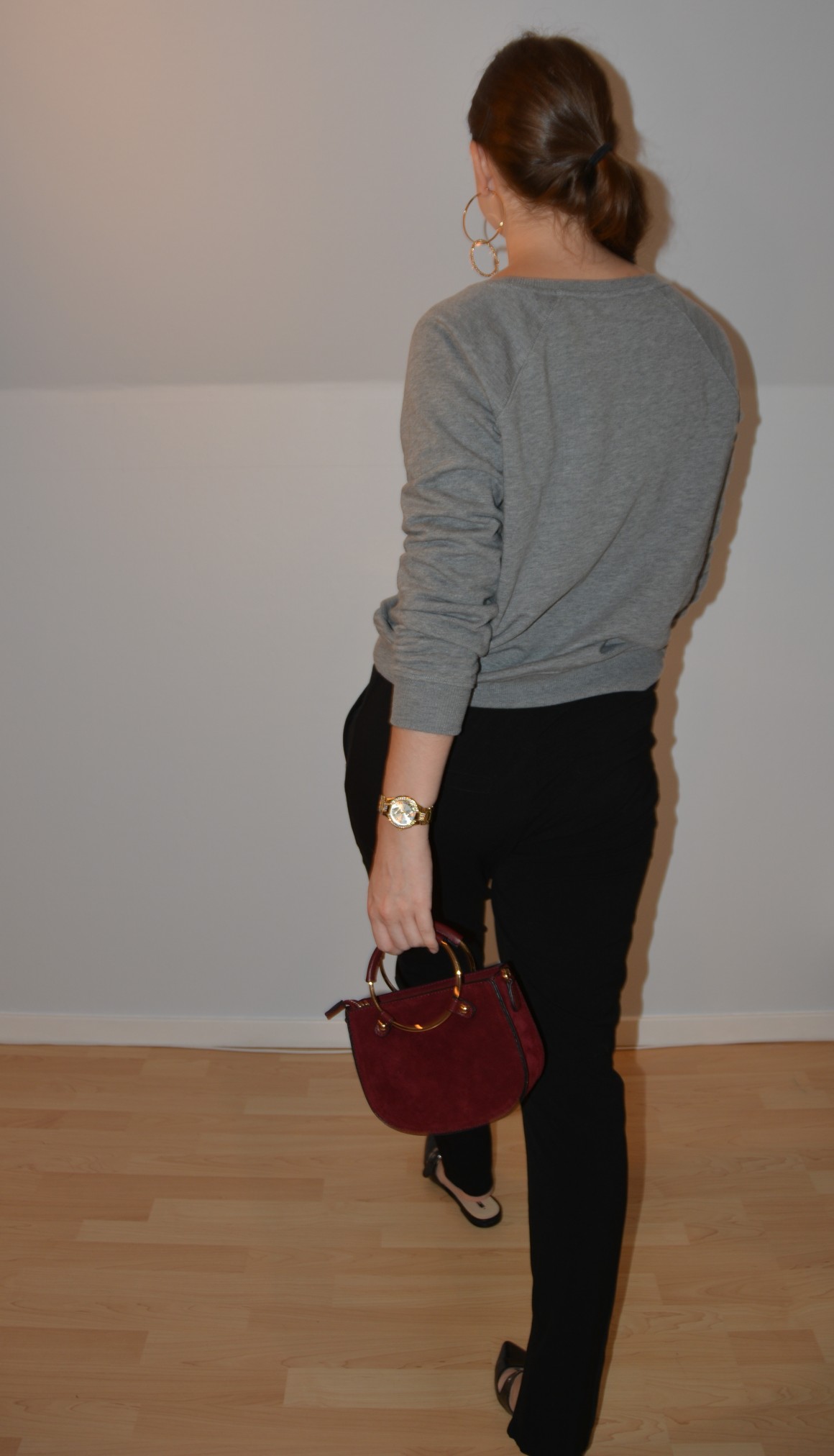 Thanks For Reading
Do you have any questions? Feel free to ask me in the comment section below. If you liked this post please don't forget to click the like button below. To receive an email when I publish something new; subscribe to my email list by clicking the green follow button below (or click subscribe in the menu underneath the header.) If you'd like you can also use the buttons below to share this post.
-Frida
Don't forget to follow, like and share: