Dark Florals And Bright Florals
When I think of summer I think of floral print; bright colors and pastels with light base colors. Now that fall has begun it's perfect to start wearing the fall version of this lovely print. I  love floral prints with a black base and flowers in fall colors such as orange, red and dark purple. Keep reading for my best tips on how to add fall vibes to your outfits.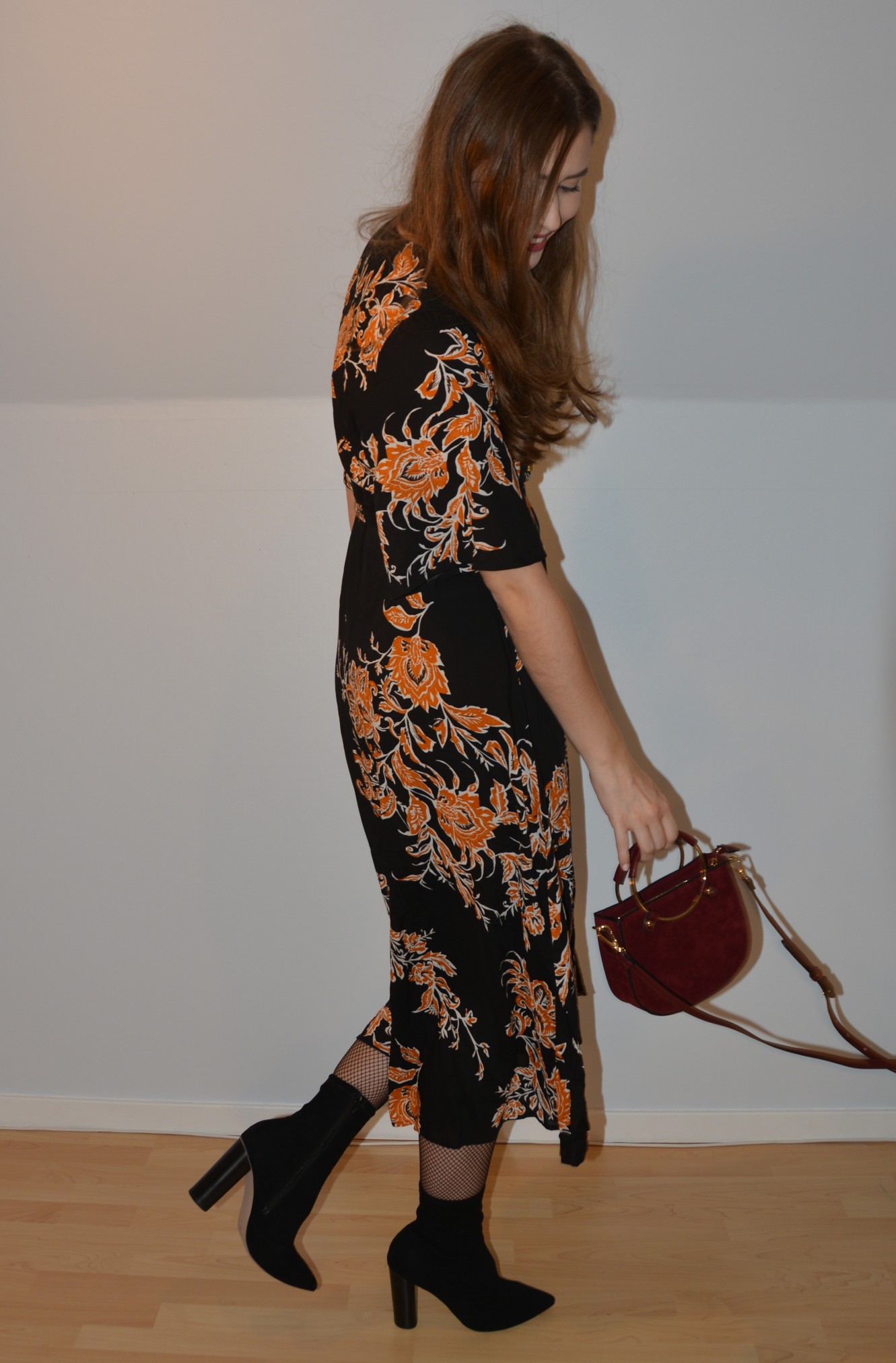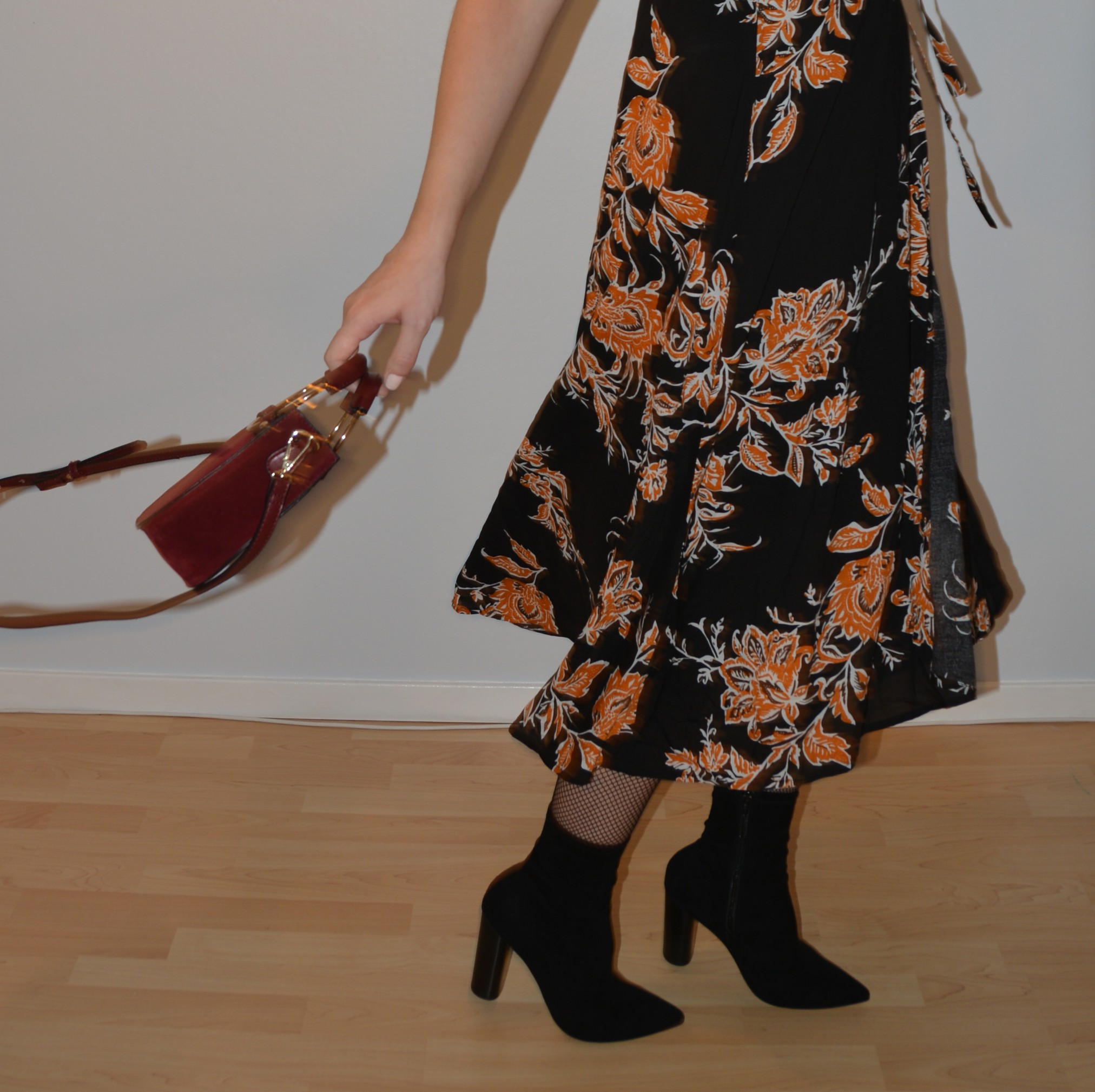 Dark Florals For Fall
Like I wrote above; dark florals is a great way to get some cozy fall vibes without letting go of the summer vibes completely (because you kind of don't want to..) A dark floral doesn't have to mean a black background with fall colored flowers. If you like a lot of color go for a mix of subdued colors. If you want bright colors without loosing the fall vibe, go for red, orange, warm yellow, teal or emerald green.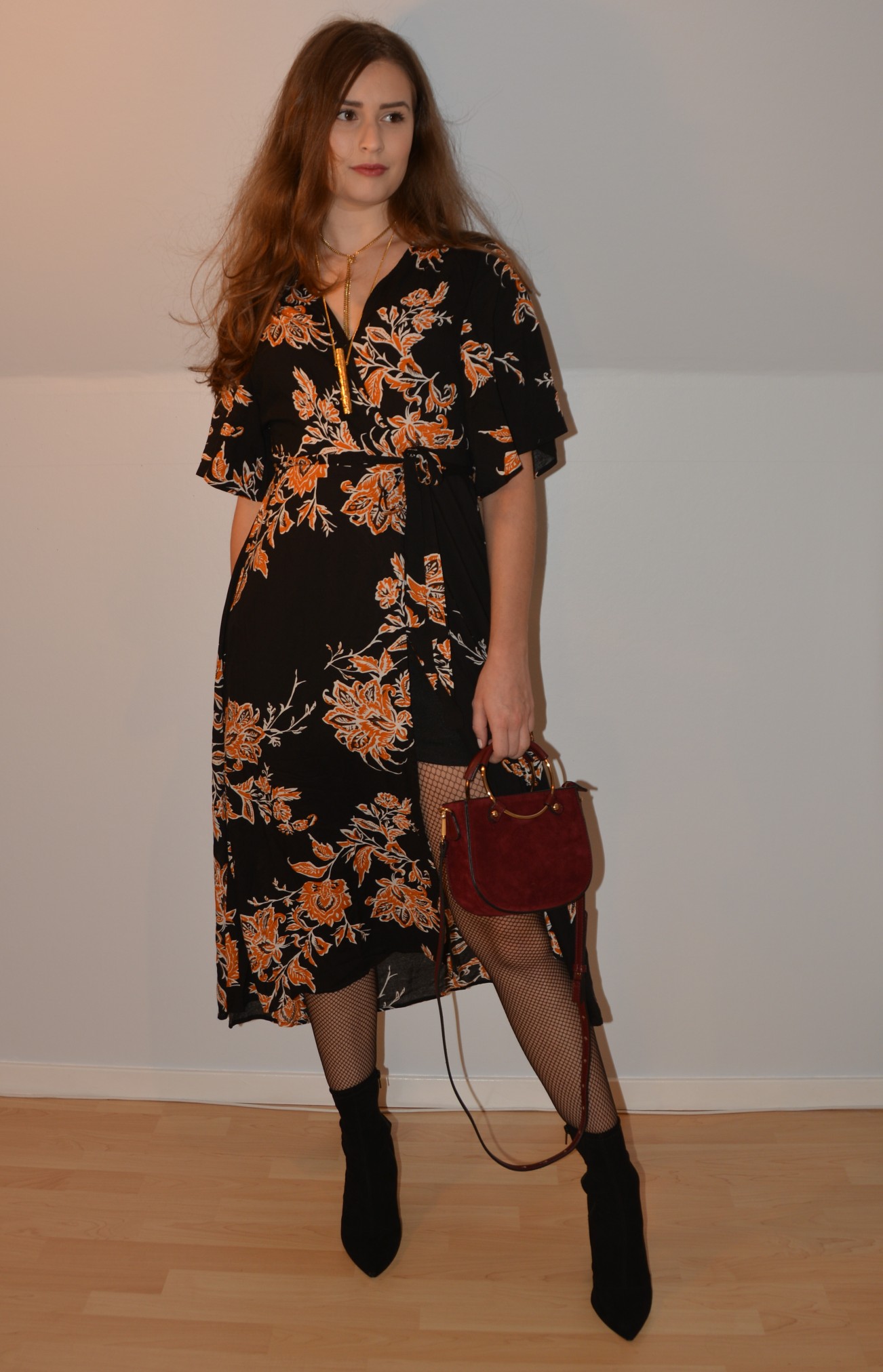 Wrap Dress Or Kimono Dress
I mentioned this new wrap dress from Shein earlier this week and I've gotta tell you I wasn't expecting to love it as much as I do. The reason I ordered this dress was because I wanted a kimono type of dress that could be worn both as a dress and a kimono. I was also planning to bring this on our next Malta trip (which is not particularly far away.) By the way here is a link to the dress.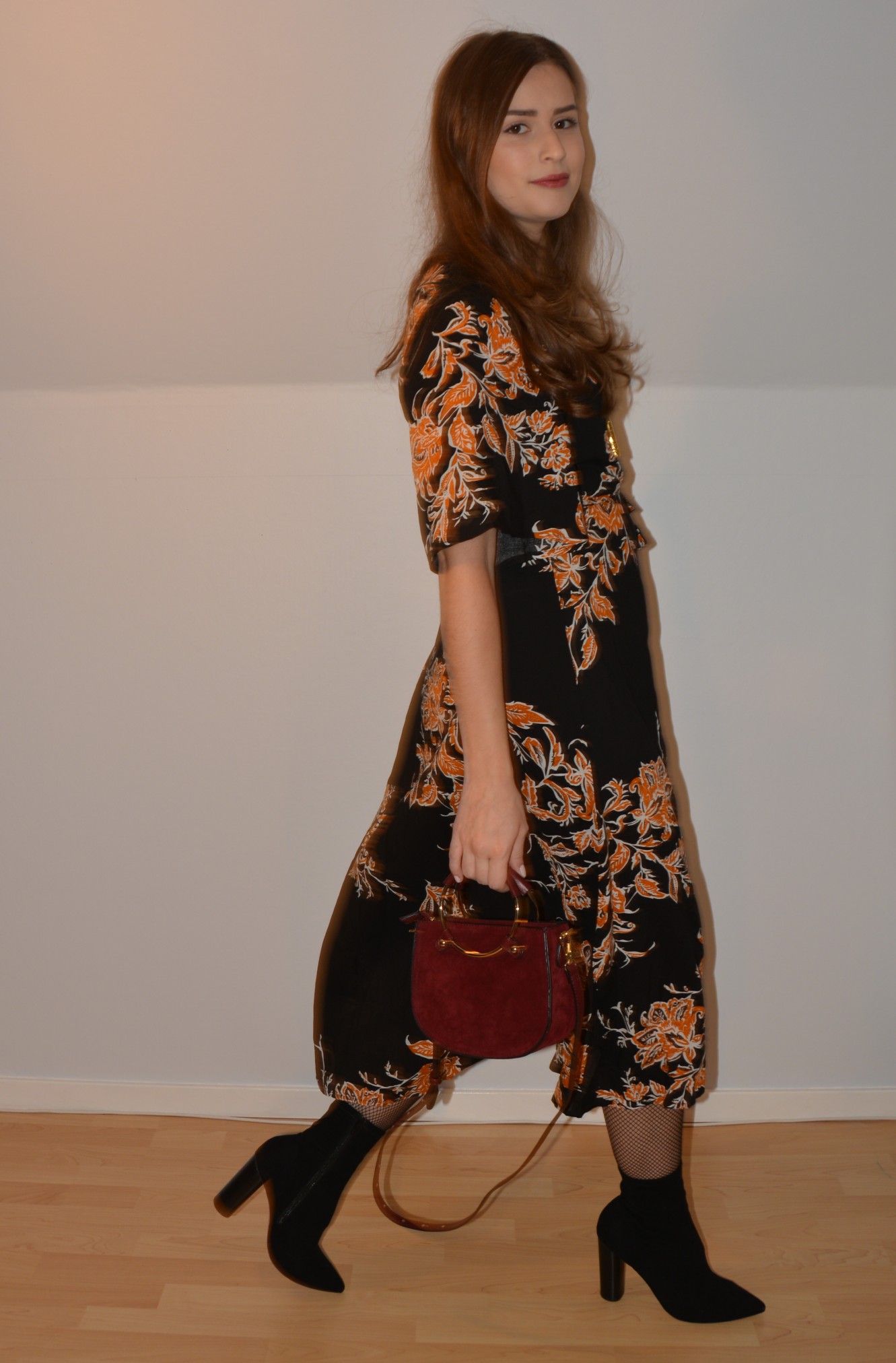 How To Add Fall Vibes To An Outfit
Here are some more things that immediately transitions your outfit into a fall outfit:
Add a dark lipstick or a darker eyeshadow (depending on what you prefer to use.) If you like to keep the makeup very simple choose a lip tint or a lip balm with a darker berry shade
Start wearing boots; wear them with bare legs if the weather allows or classic jeans and then throw on whatever top you'd like and a trenchcoat or a bomber over that.
Swap out your bright nail polish for something darker such as black, deep purple or a darker red.
Start wearing your favorite berets, wide brim hats, beanies and fiddler caps.
Finally wear layers or pieces that gives the appearence of a layered look. Add loose collars and/or cuffs, vests and two tone pieces (for example a sweater with contrasting sleeves.)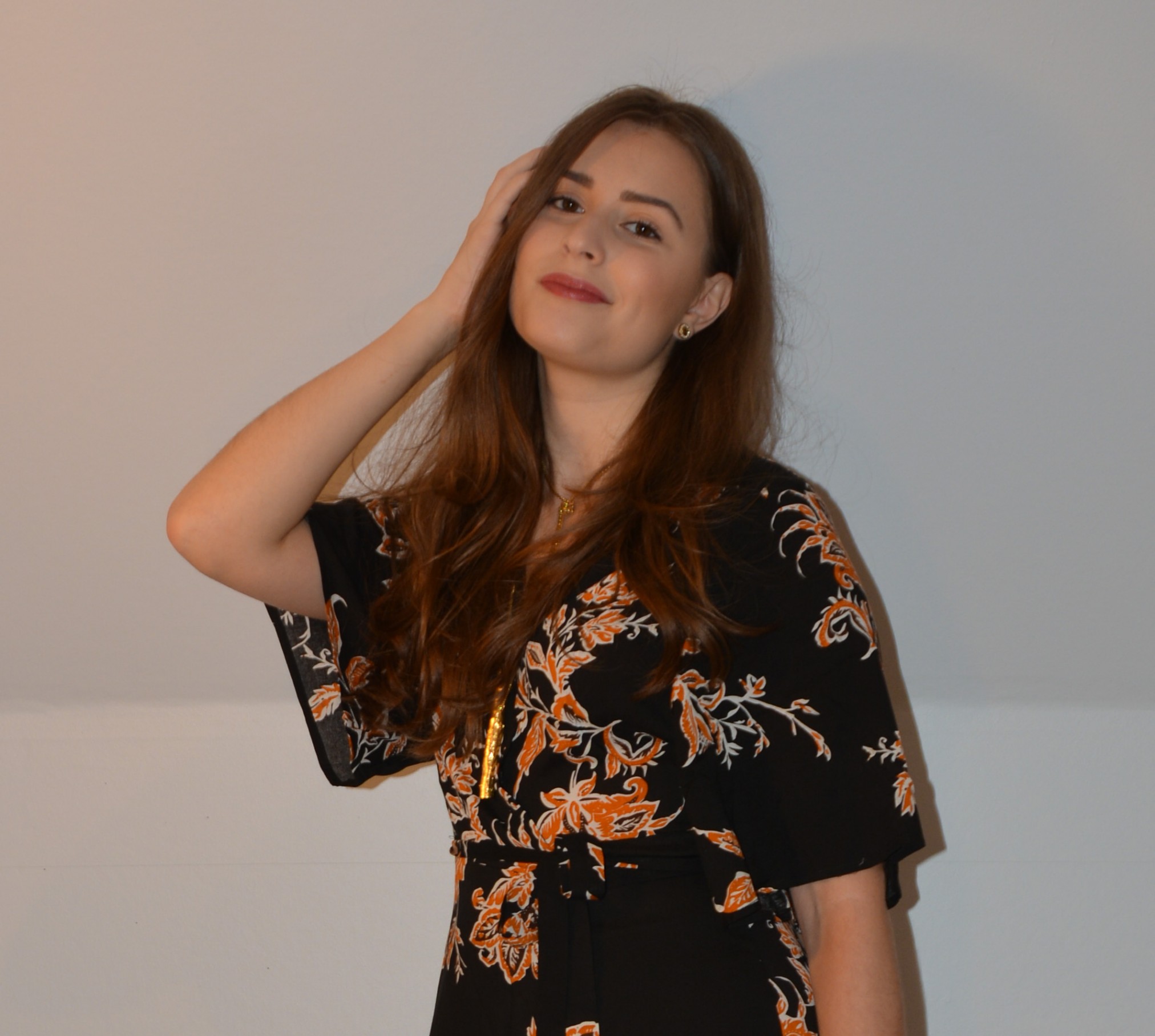 My Outfit
I paired my dress with a basic black skirt, fishnet thights and my pointed sock boots. I added gold earrings and two gold necklaces, the longer necklace I got on my graduation. I also added my new mini bag and a darker red lipstick.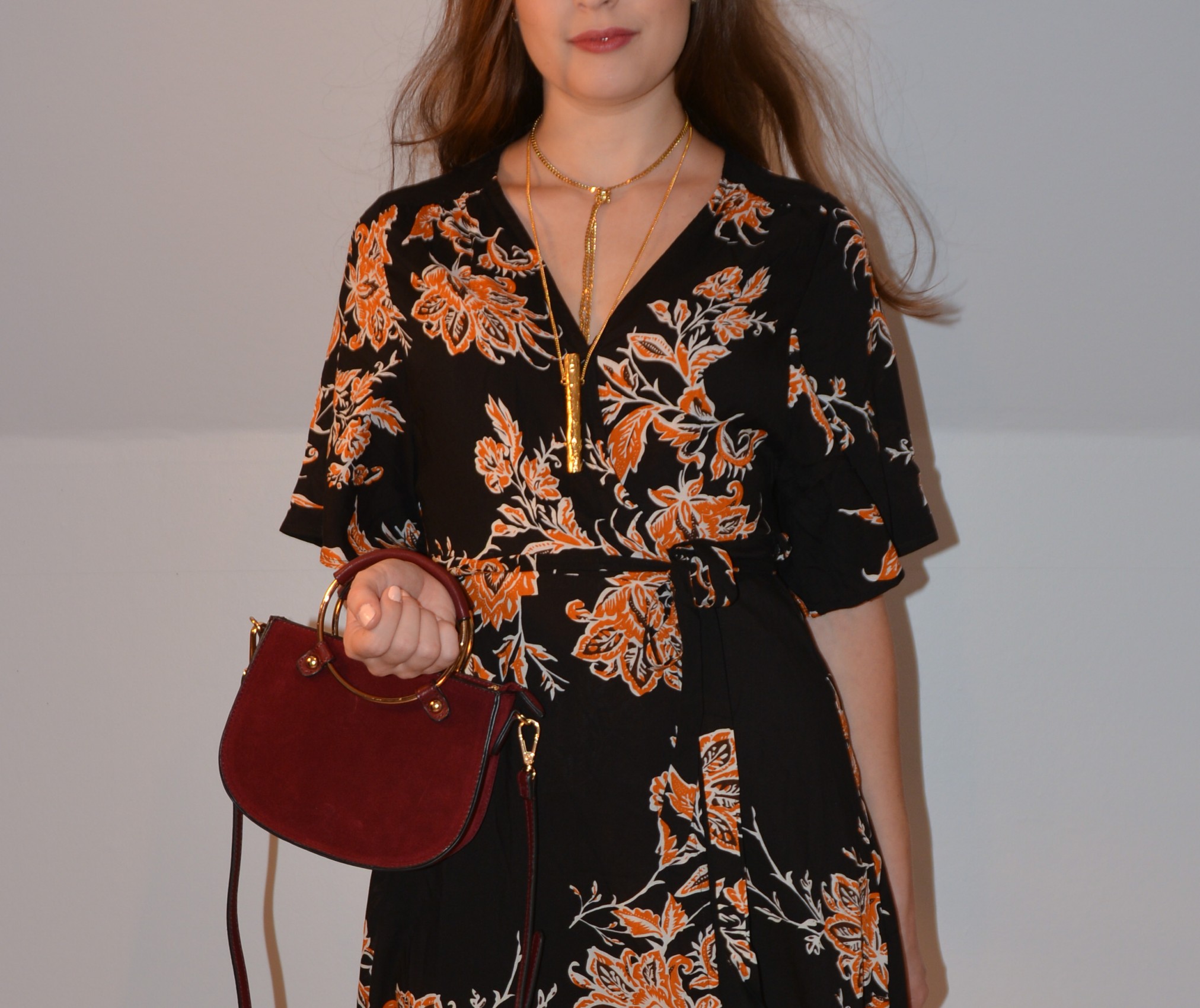 Thanks For Reading
Do you have any questions? Feel free to ask me in the comment section below. If you liked this post please don't forget to click the like button below. To receive an email when I publish something new; subscribe to my email list by clicking the green follow button below (or click subscribe in the menu underneath the header.) If you'd like you can also use the buttons below to share this post.
– Frida
Don't forget to follow, like and share: