The Jumpsuit
I remember years ago when the jumpsuit (romper/playsuit/overall) became a huge trend and most people were skeptical. As time passed more and more people started wearing this comfy trend. The soft stretchy ones were perfect to the beach or at home and the fancy jumpsuit were perfect when you didn't know what to wear. All you needed to do was to add shoes and you were pretty much good to go.
The Jumpsuit Trend Became A Classic
Once this trend began fading away a lot of people kept wearing them and they never really went out of style. I still own at least two even though I know it's not really a "huge trend" anymore. The jumpsuit stuck around long after it's glory days a few years ago and I think it's here to stay. If wasn't here to stay it would have been gone a long time ago like most trends. If you ask me this piece has become a classic that everyone should have in their closet. What do you think?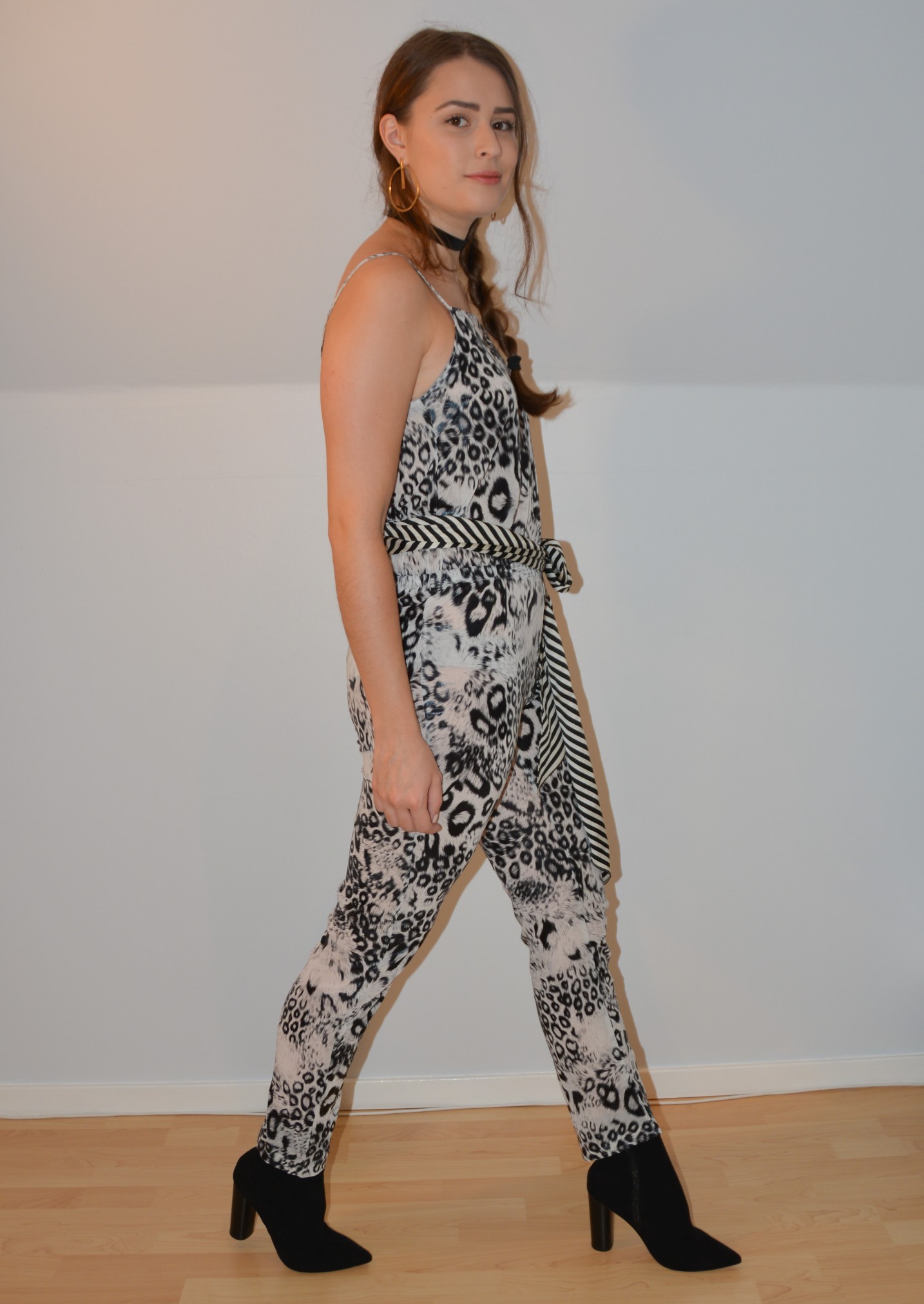 My Topshop Jumpsuit
I got my leopard print jumpsuit from Topshop a few years ago. I'll admit I haven't worn this jumpsuit at all because it needed some adjusting, but after finally fixing it I am in love. I love the silhouette, print and the way it looks on me. My only concern is the fact that the fabric doesn't have stretch so I'm a bit scared it's gonna tear if I move around too much…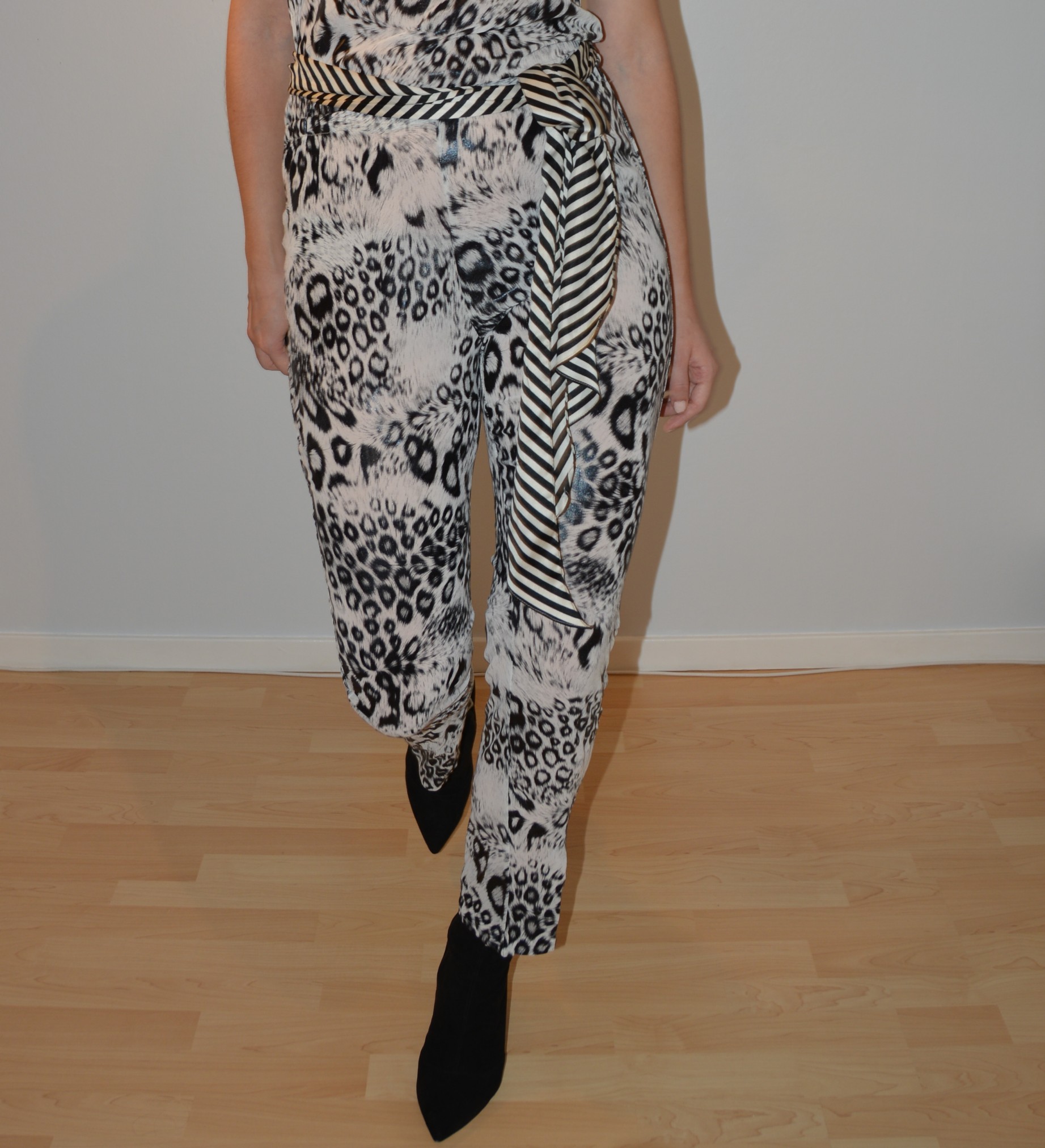 Mixing Prints
Yesterday I was looking through my skinny scarves and I found this black and white striped scarf. The reason I was doing this has to do with the DIY that's coming on Friday… Since I had decided to make a post about this jumpsuit I decided to use the skinny scarf as a belt over it. This is a subtle and way to mix prints. A lot of colors and prints can be tricky to pull off but with black and white it's so much easier.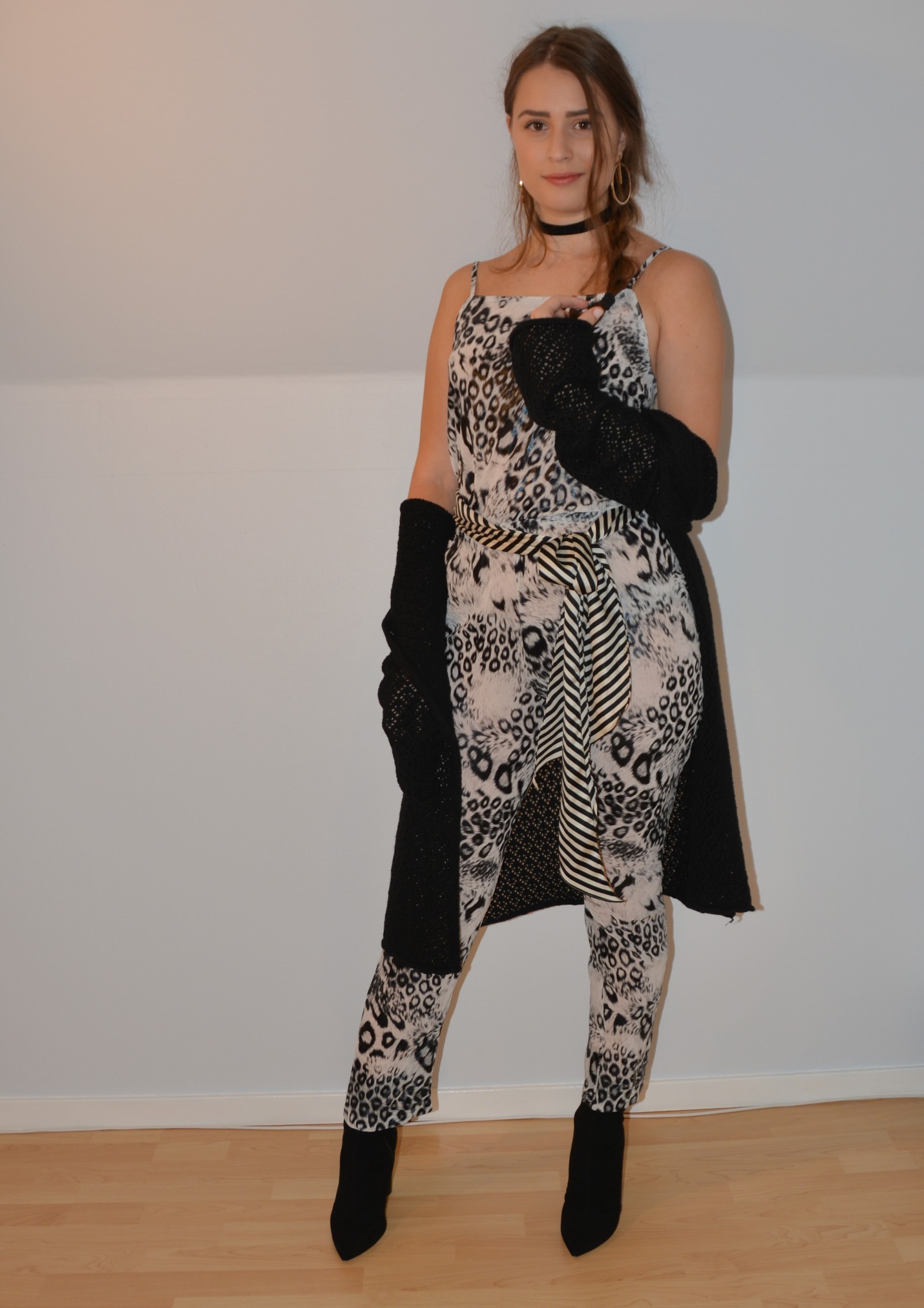 How I Wore My Jumpsuit
I paired my jumpsuit with a long black crochet cardigan and my new favorite boots from Asos. I tied the skinny scarf at the waist with a simple half bow. I also added a black velvet choker and a pair of gold earrings. As a final touch I did a simple rope braid on one side.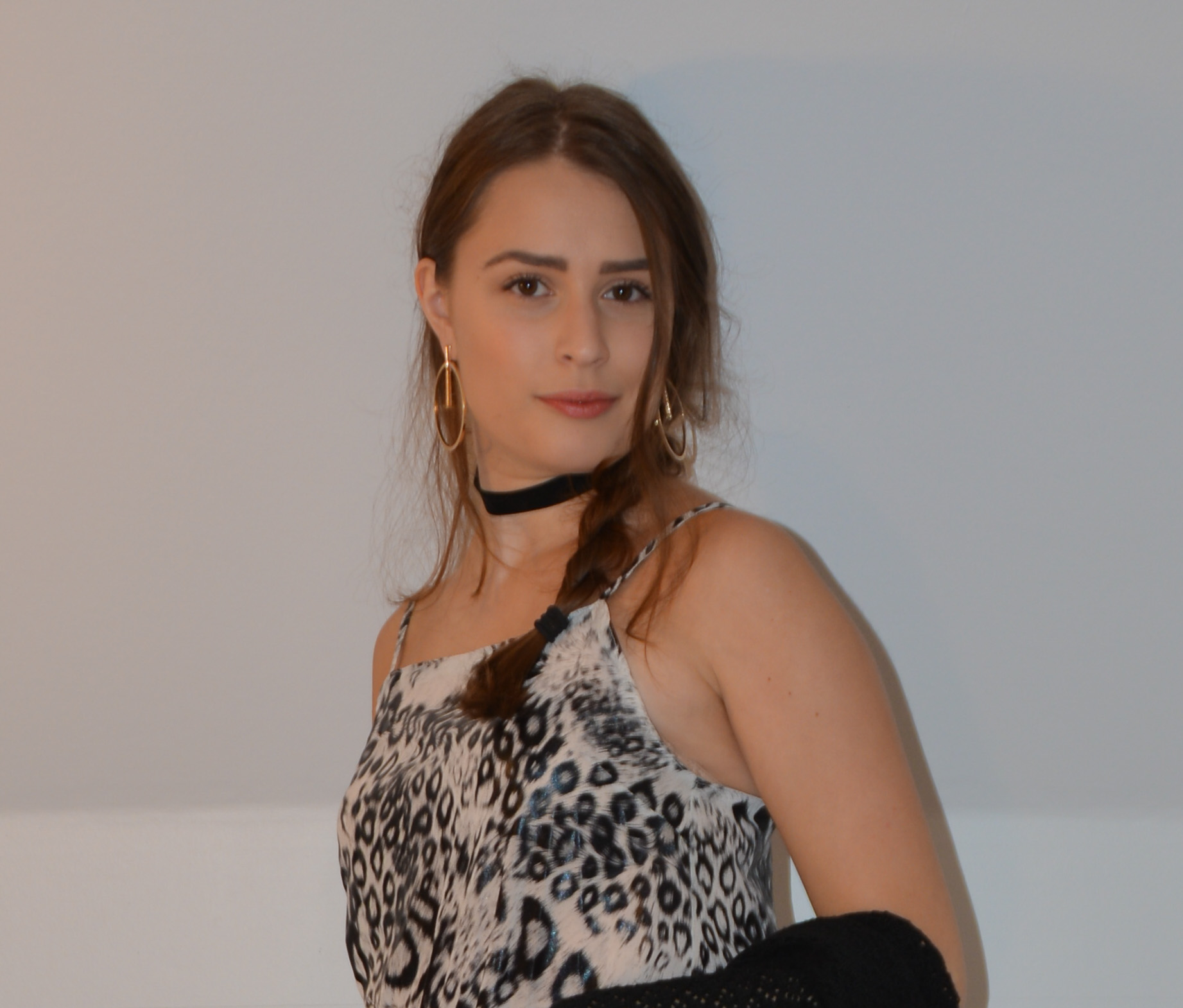 Thanks For Reading
Do you have any questions? Feel free to ask me in the comment section below. If you liked this post please don't forget to click the like button below. To receive an email when I publish something new; subscribe to my email list by clicking the follow button below (or click here.) If you'd like you can also use the buttons below to share this post.
-Frida
Don't forget to follow, like and share: