Stirrups: Love Them Or Hate Them
Stirrup jeans, leggings, joggers or cigarette pants; they all work just as well. Maybe it's not for everyone and maybe it's not the first thing that comes to mind when we think about gorgeous trends. Whatever you think about this trend, it's here and I love it. I already own a pair of stirrup jeans (from Asos by the way) and I'm planning to get a pair of leggings as well. How do you feel about this trend?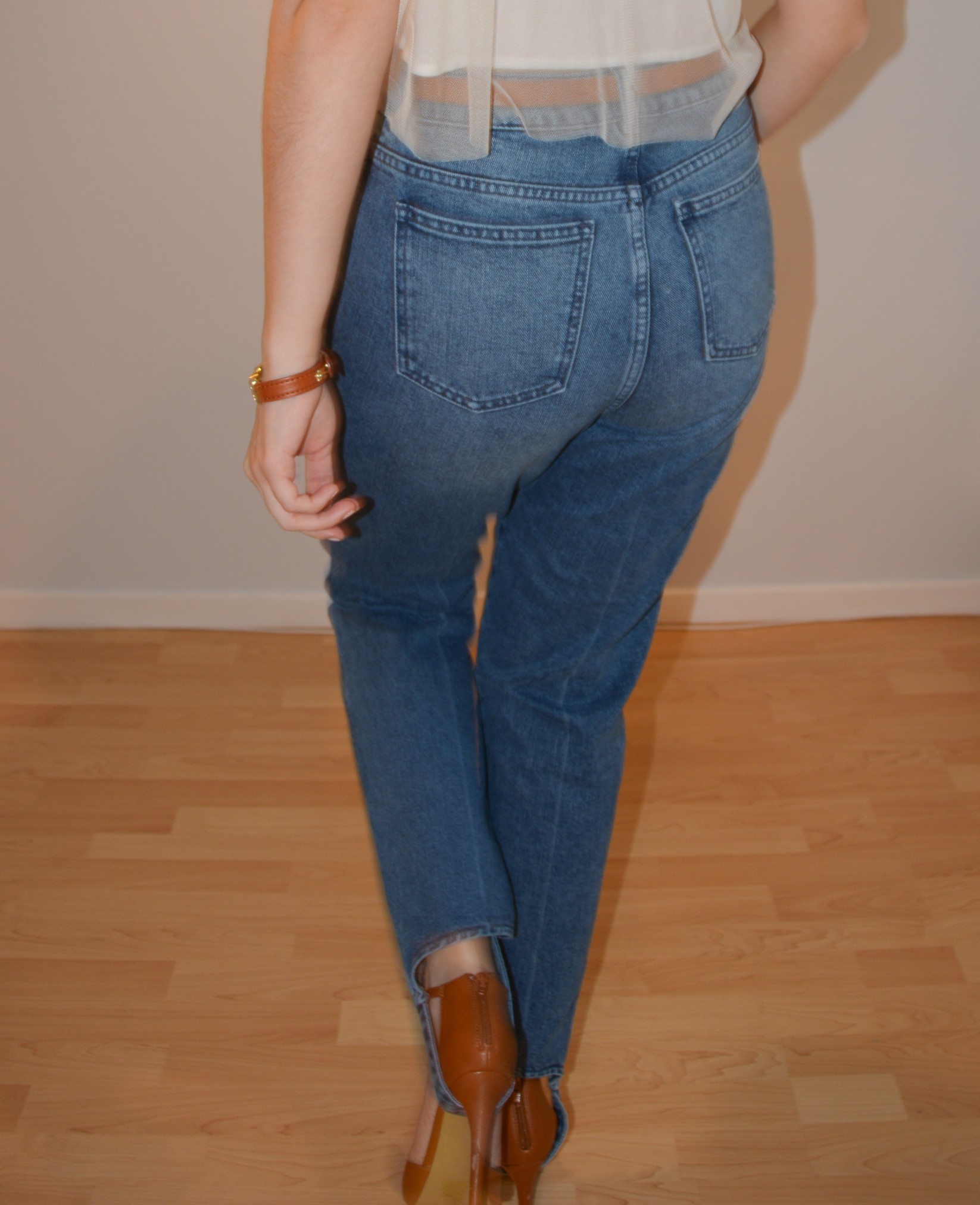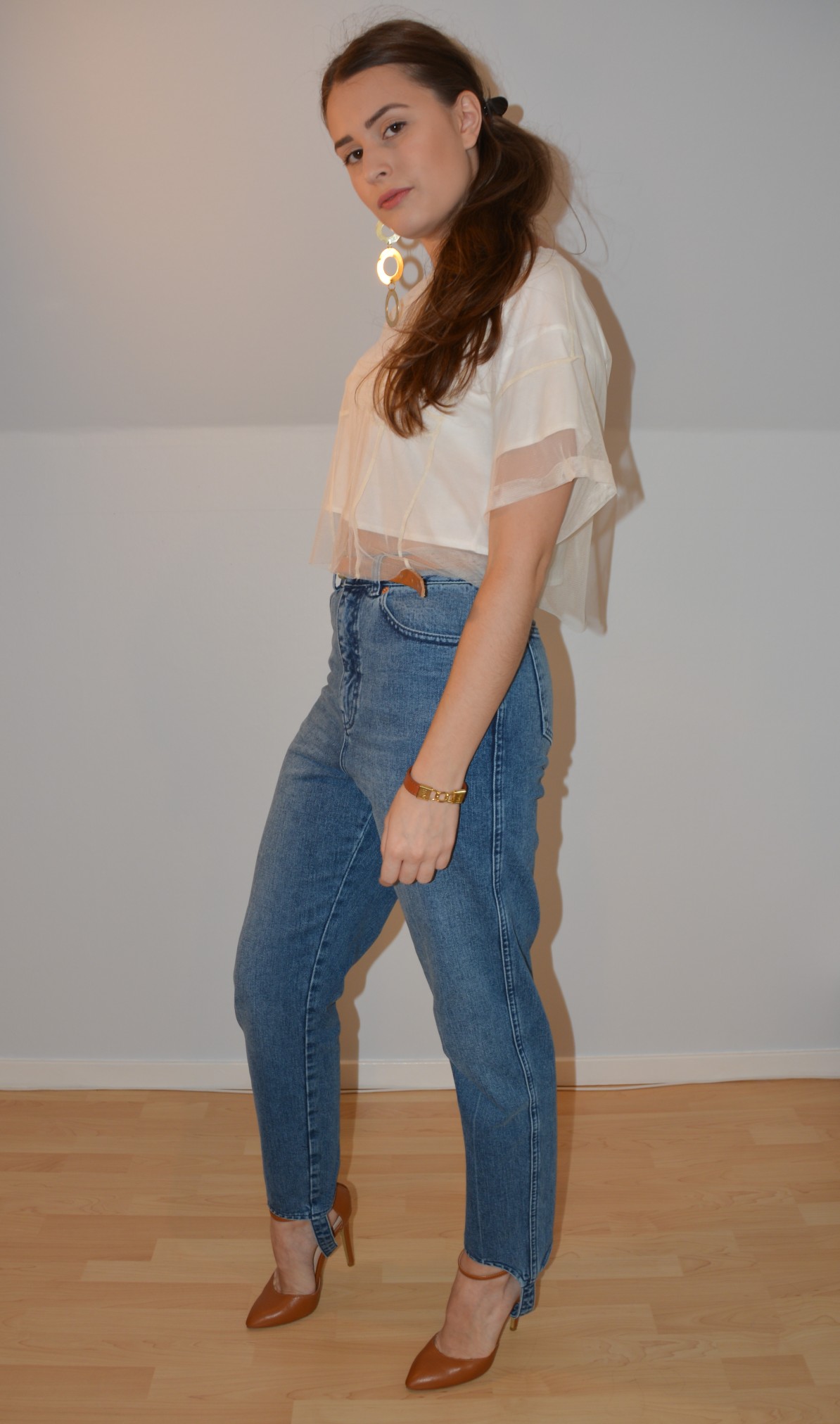 Benefits Of Stirrups
Other than being on trend the stirrups can definitely be very useful. They keep the pant leg from slipping up, which can be extremely annoying sometimes. If you're wearing shoes that are on the verge of being too big the stirrups helps to keep them in place. Another thing that's so great about them is that the're really just regular pants. Whenever you've gotten sick of this trend you can simply cut them off. If you don't like to spend money on new pants it can become a fairly easy DIY project.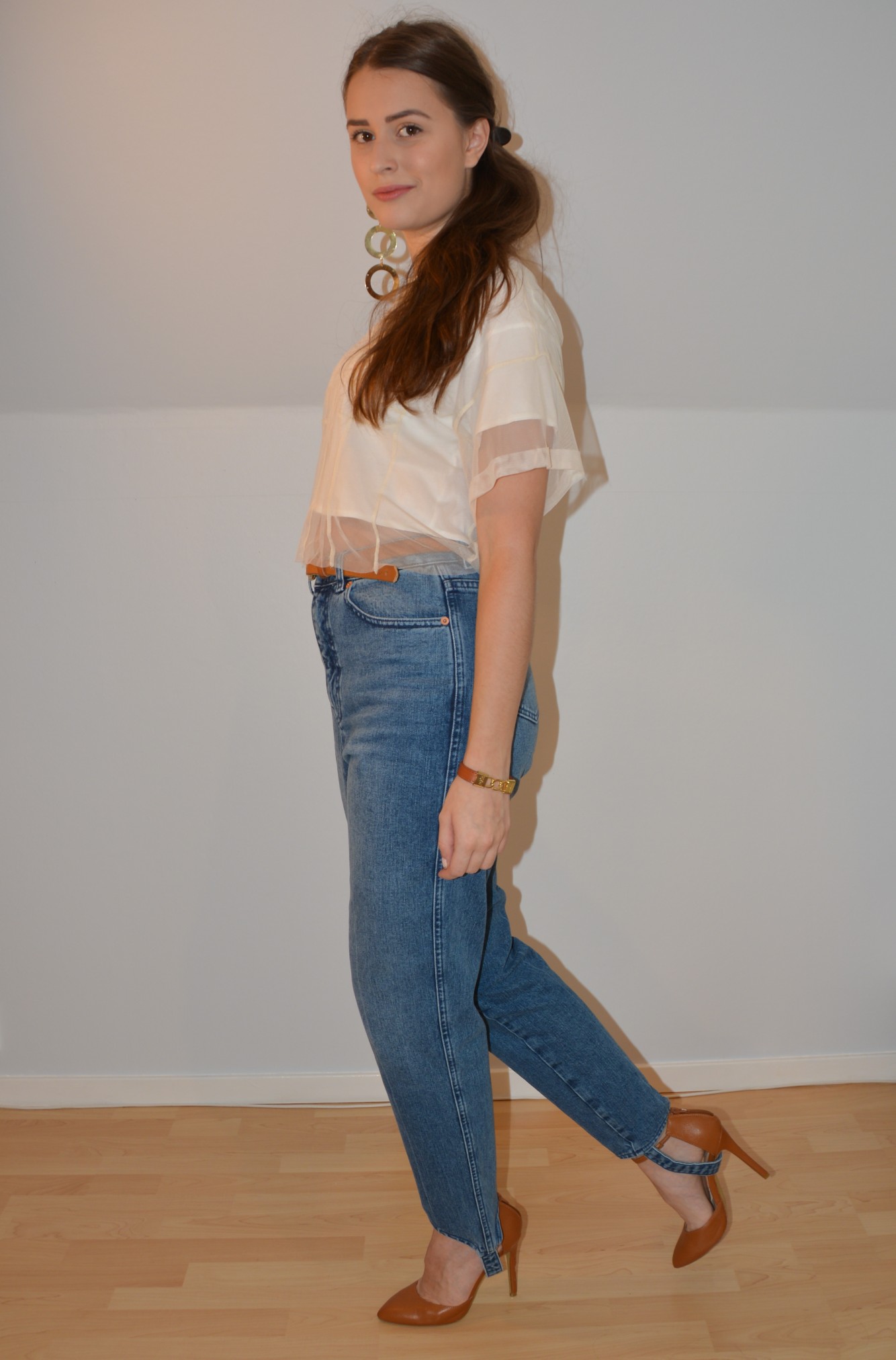 Stirrups: How To Wear Them
I remember seeing the stirrups during fashion week at the beginning of the year and I immidiately fell for them. I've wanted a pair of stirrup leggings ever since just to wear them with a pair of heels. This is the key to pull off this trend; the stirrups look best paired up with heels (not wedges) and they should be on the outside. Obviously this means there needs to be a heel unless you want to step on them.. But the truth is the heel doesn't need to be sky high in order to pull it off. Try wearing them with your low heel boots, works just as well as they do with my pumps, don't you think?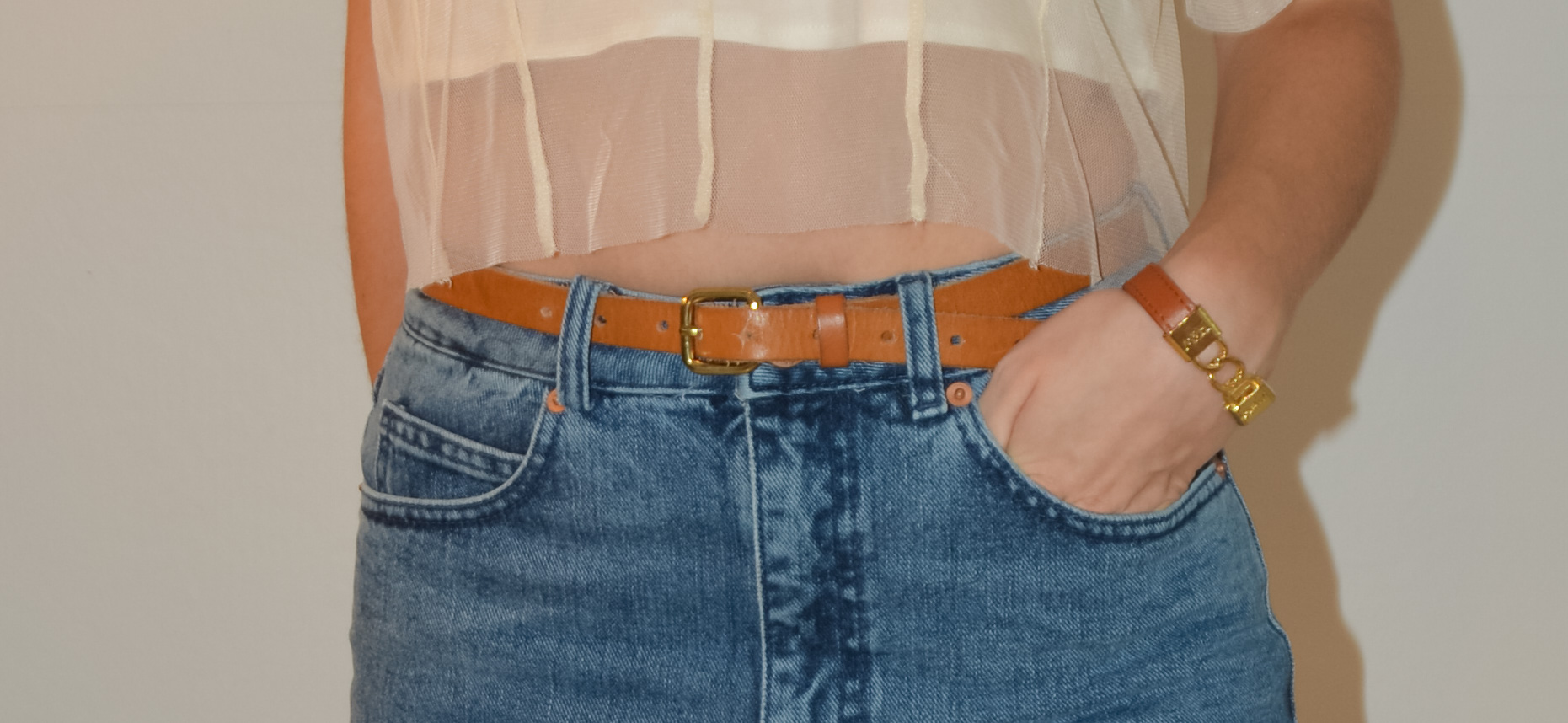 Stirrups: How I Wore Them
I kept it simple by pairing my stirrups jeans with my layered mesh T-shirt from Zara, toffee brown pumps and a belt and bracelet in the same color. I also added a large gold statement earring as well as a hair claw to create an easy half updo.

Thanks For Reading
Do you have any questions? Feel free to ask me in the comment section below. If you liked this post please don't forget to click the like button below. To receive an email when I publish something new; subscribe to my email list by clicking the follow button below (or click here.) If you'd like you can also use the buttons below to share this post.
-Frida
Don't forget to follow, like and share: