How I Got The Idea
A couple of days ago I was looking through the belts on Asos and I noticed different varieties of sash belts with metal ring buckles. I was considering to order one when I realized it would be best see what I already had. It was mainly this belt I wanted because of the large metal ring (like the ones I used for mine.) I have seen a lot of belts recently with round metal buckles so it's very likely to become a big trend during the fall.
This DIY Is Not Permanent
I love DIY's like this so that I'm able to still use the pieces separately. If you don't want to sacrifice your favorite scarf, this version of a belt is perfect because there is no sewing or cutting involved. I almost feel a bit uncomfortable calling this a DIY because of its simplicity. Keep reading to find out how to make this super easy belt.
What You'll Need
To make this belt you'll only need two things:
A long scarf or sash belt
A metal ring in your desired diameter, my ring was about 13 cm.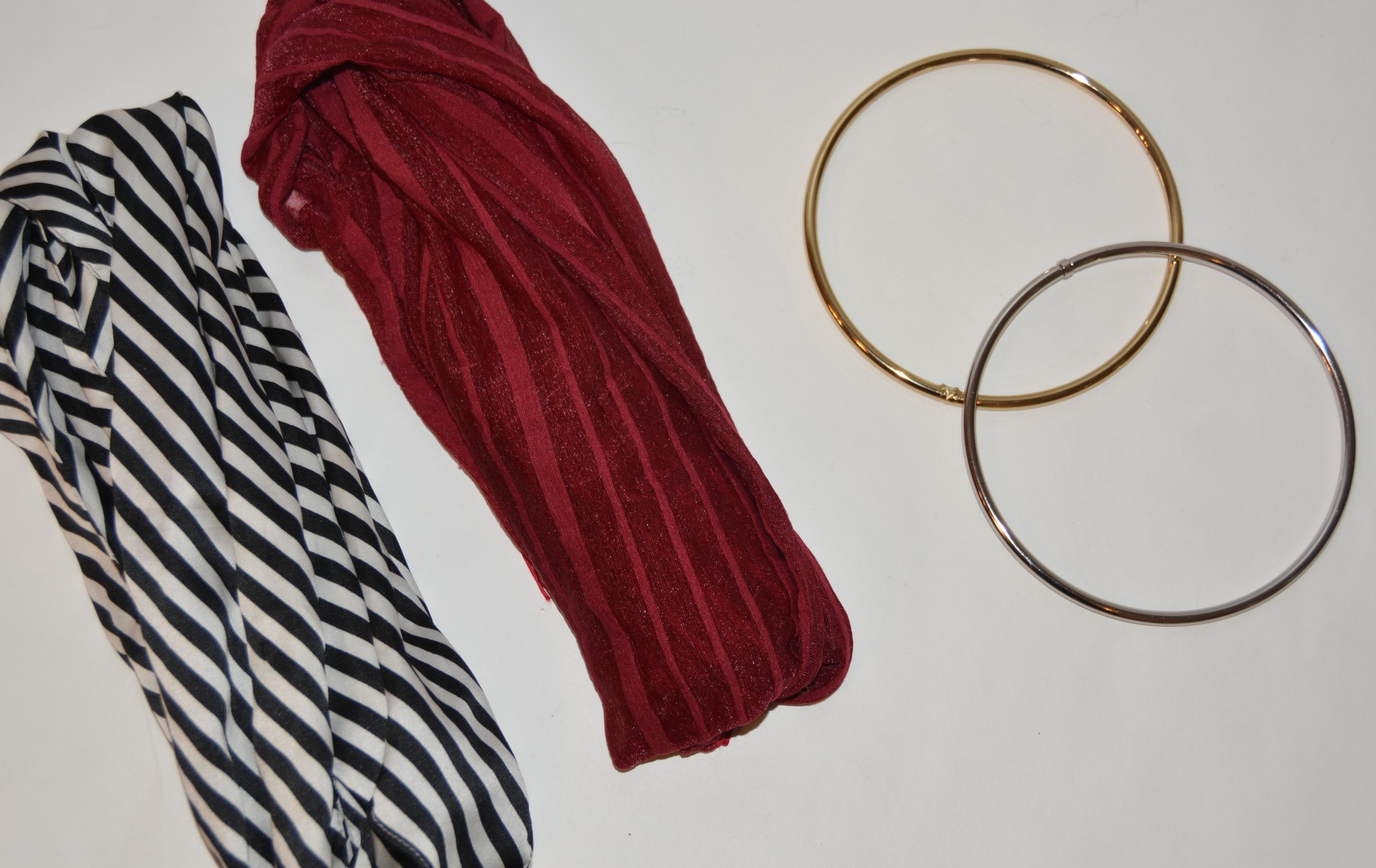 "Making" The Belt
Start by taking your metal ring and scarf; loop the scarf through the ring either evenly or slightly uneven. Then hold the ring towards your waist (were you want it to sit) and wrap one of the ends around your body. Since my ends were different lengths I started to wrap the shorter one.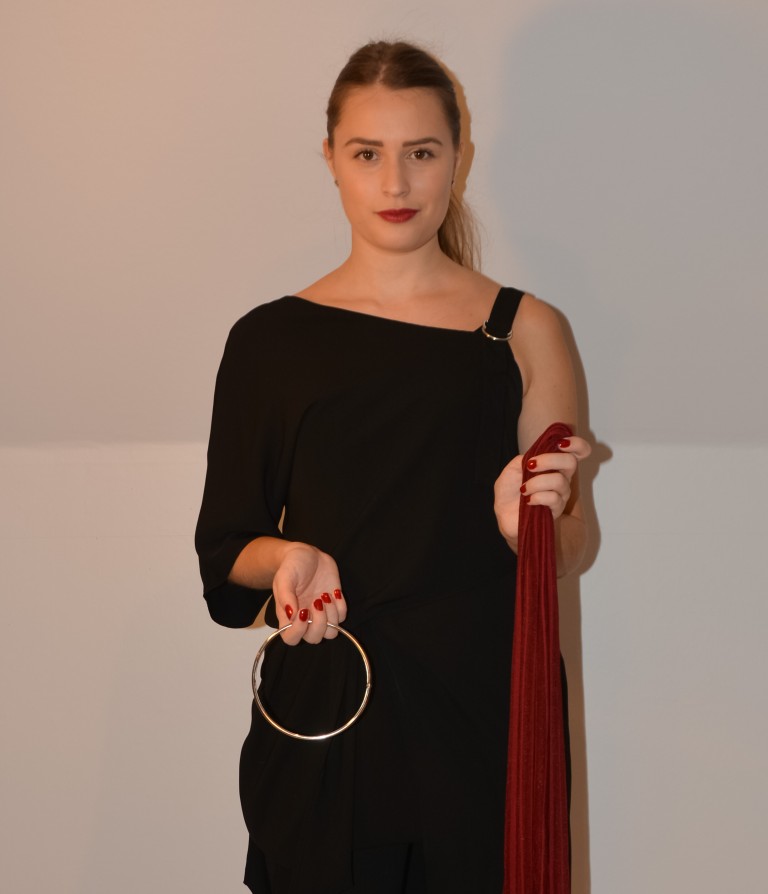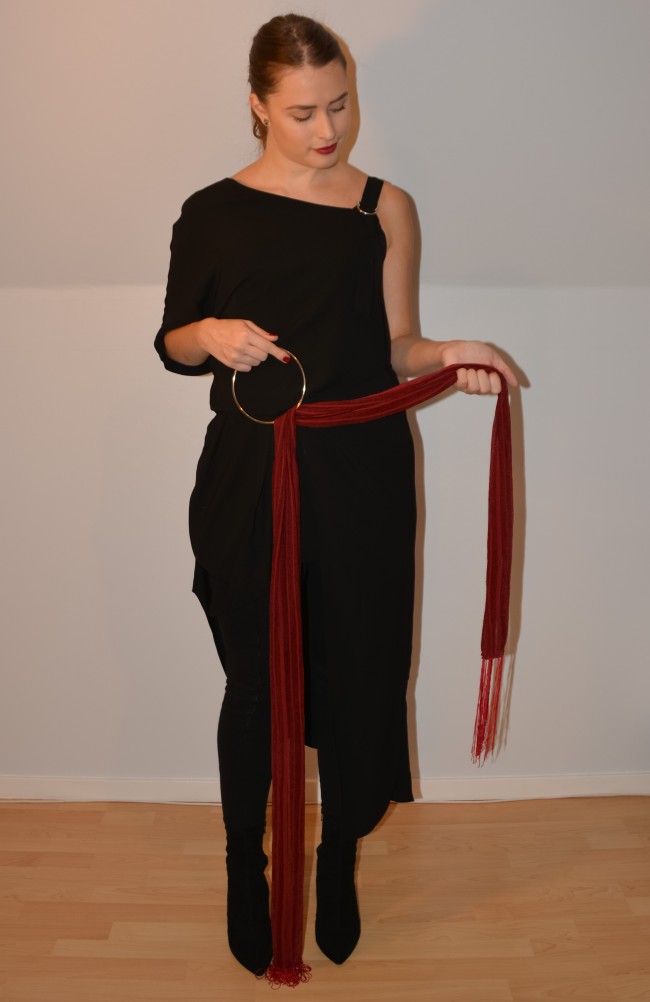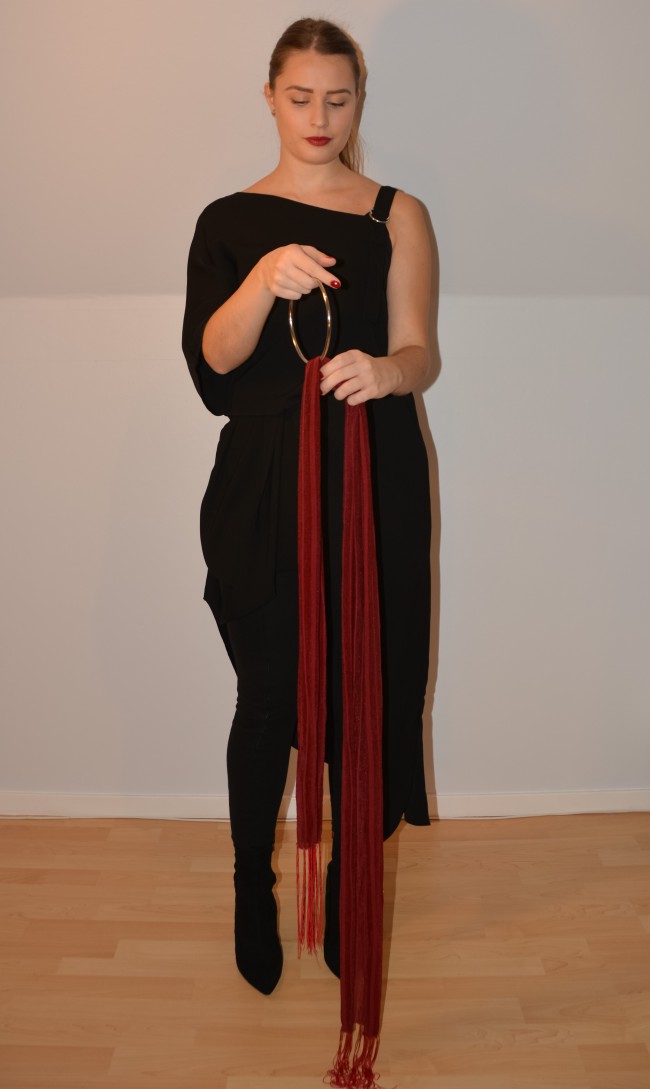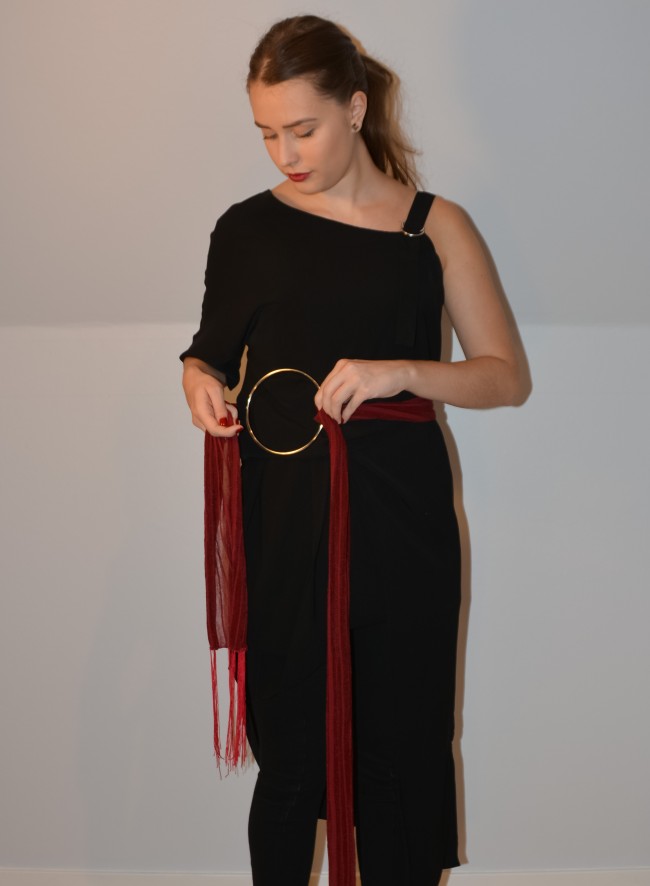 2. Then take the end we wrapped around and loop it through the ring. While holding it in place take the other end and wrap it the same way. Let the ends meet and tie a double knot.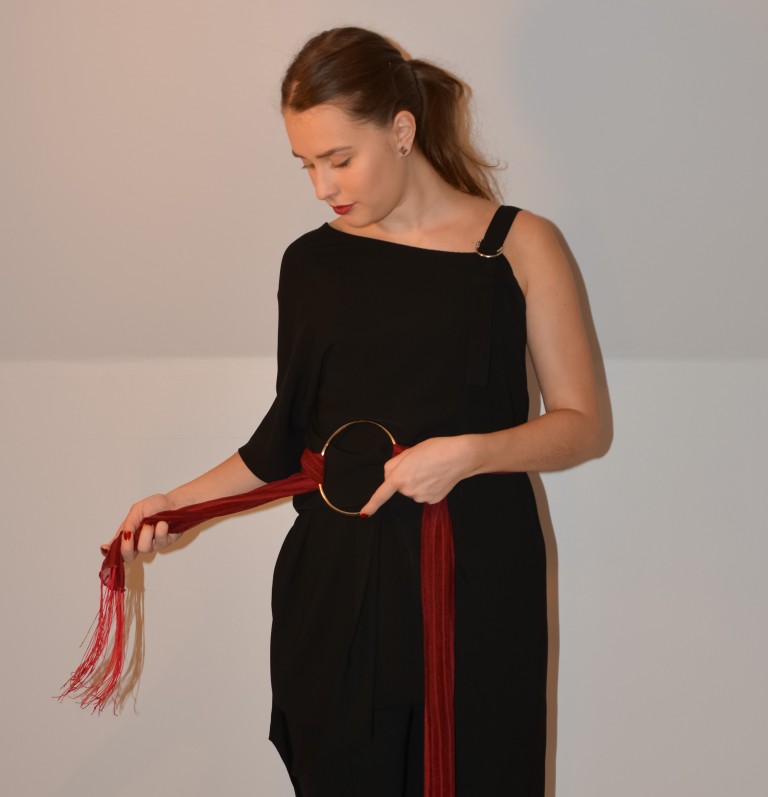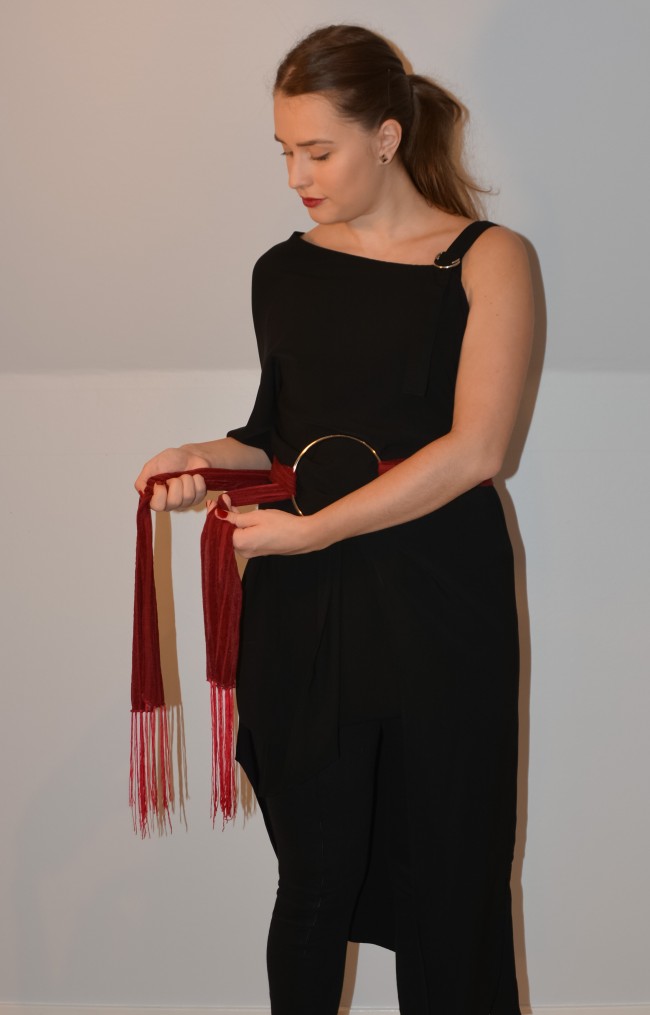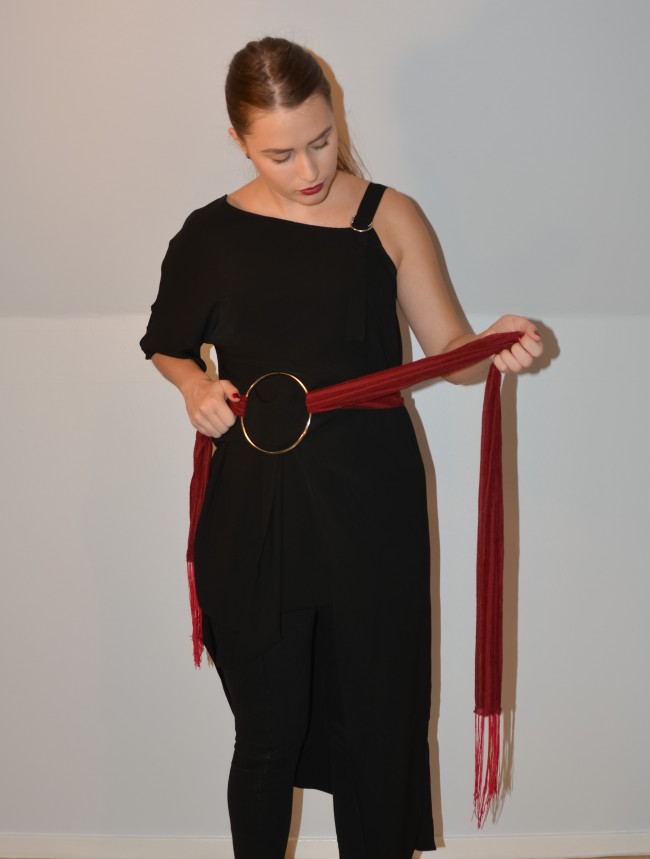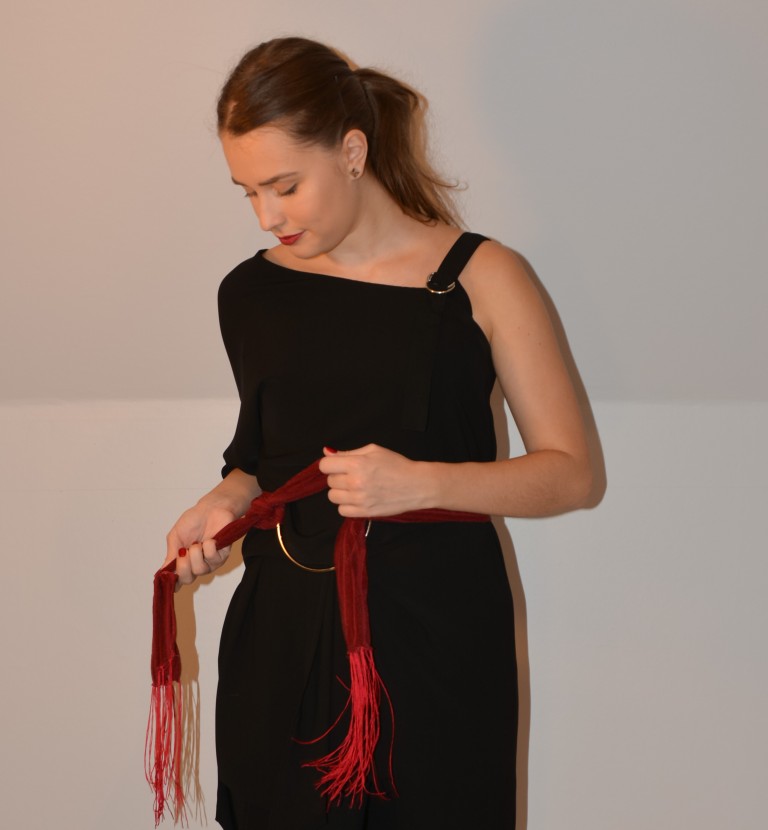 Finally you can pull the belt apart a bit on the sides to make it wider, but this is completely optional.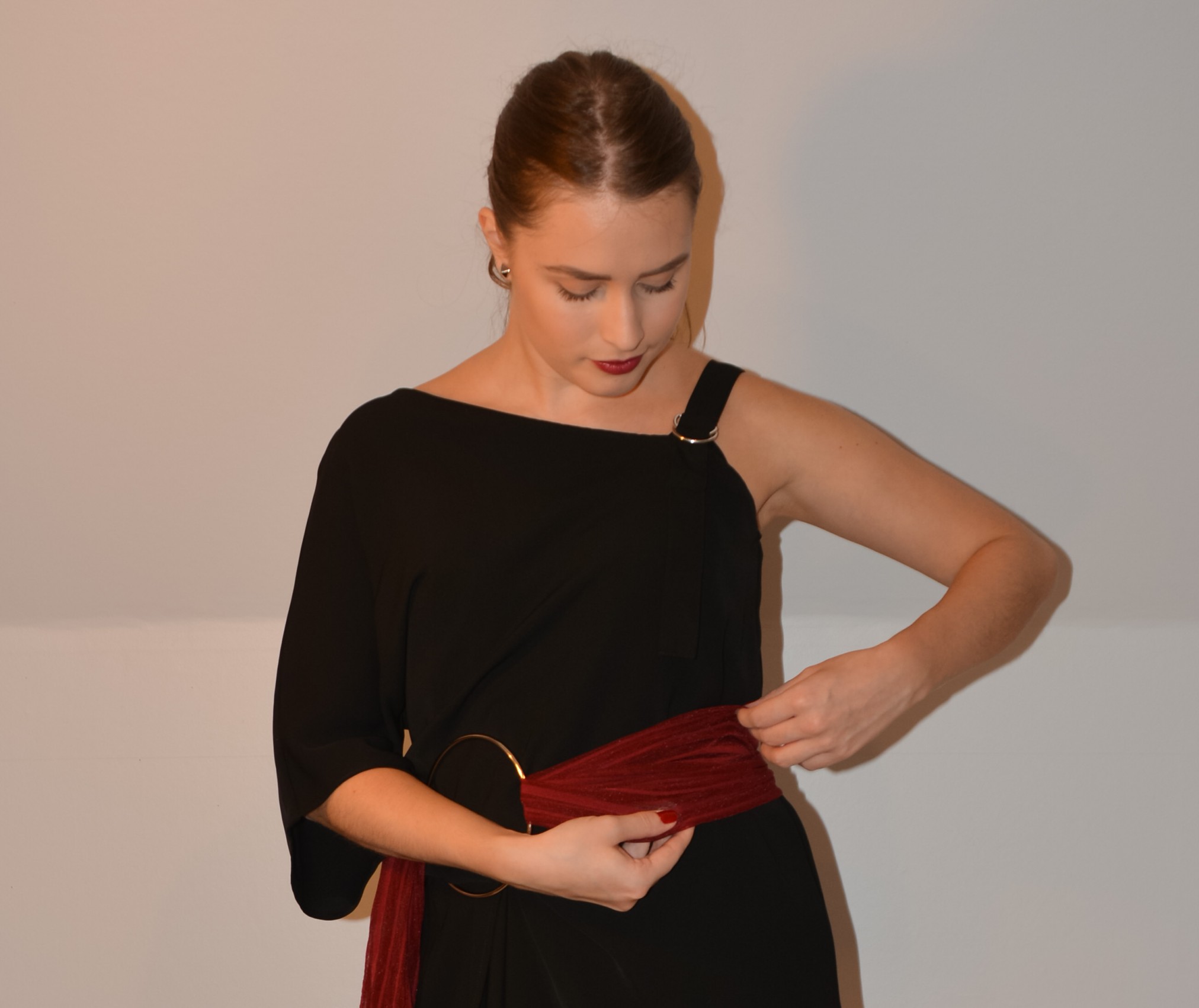 Super easy, right?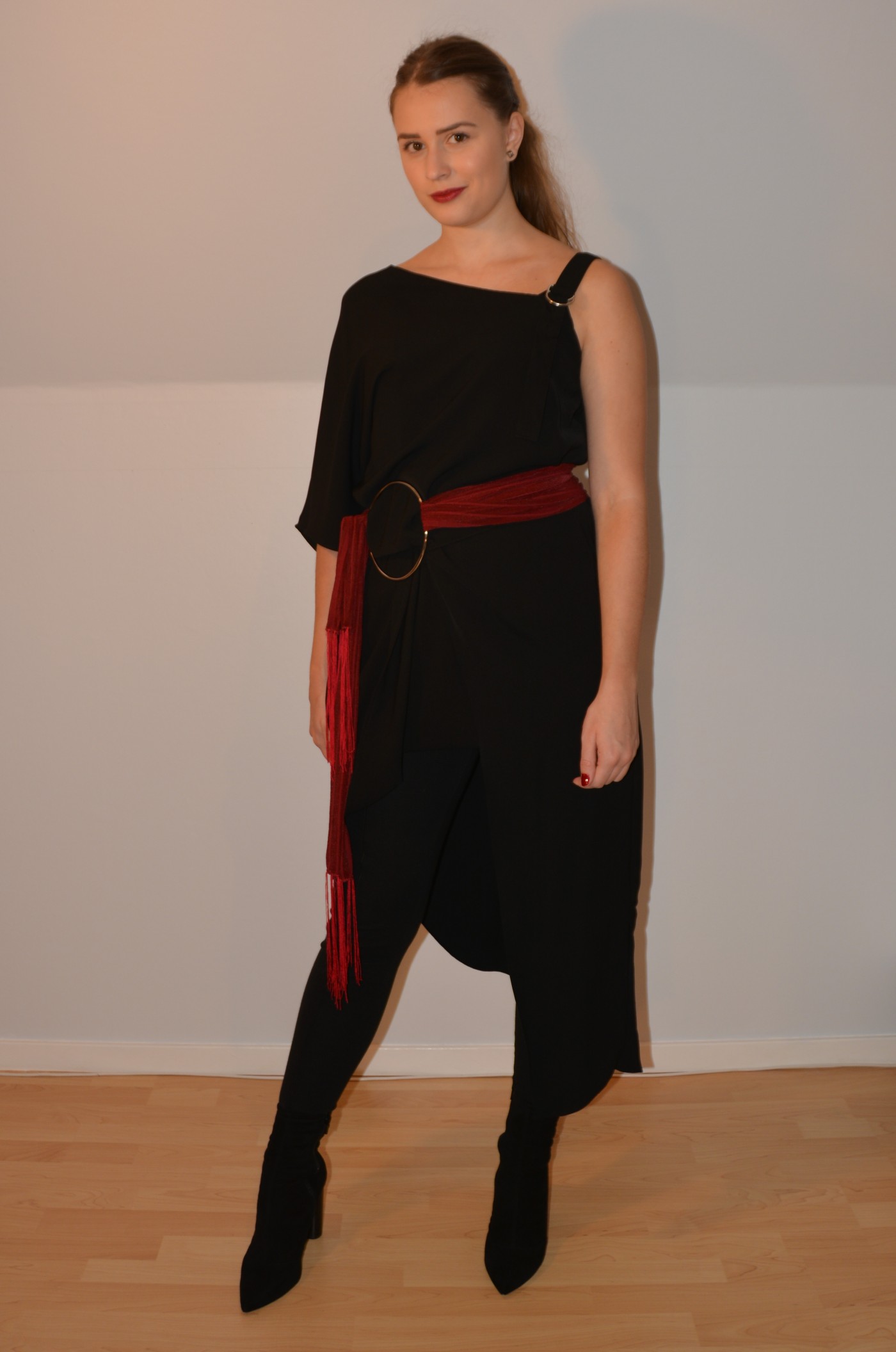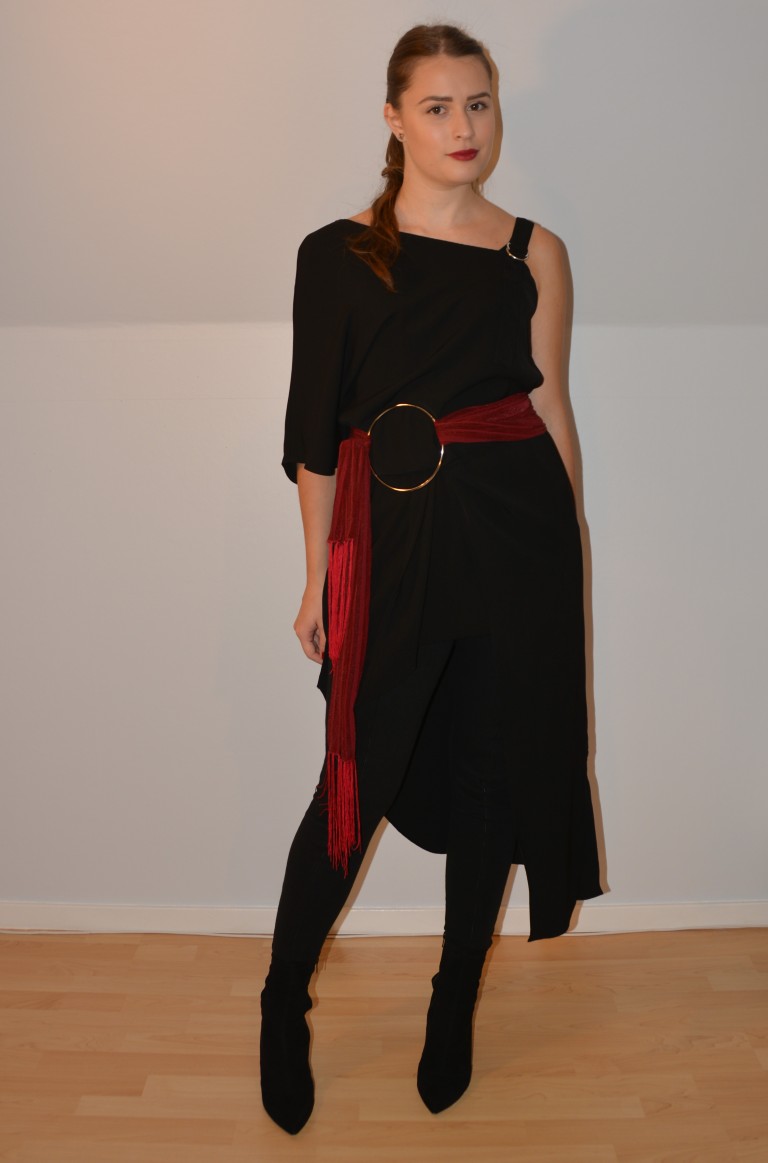 Here I've used the same technique but with my black and white striped scarf that I wore earlier this week. I also used a gold ring instead of a silver one, but it's the same size as the one in silver.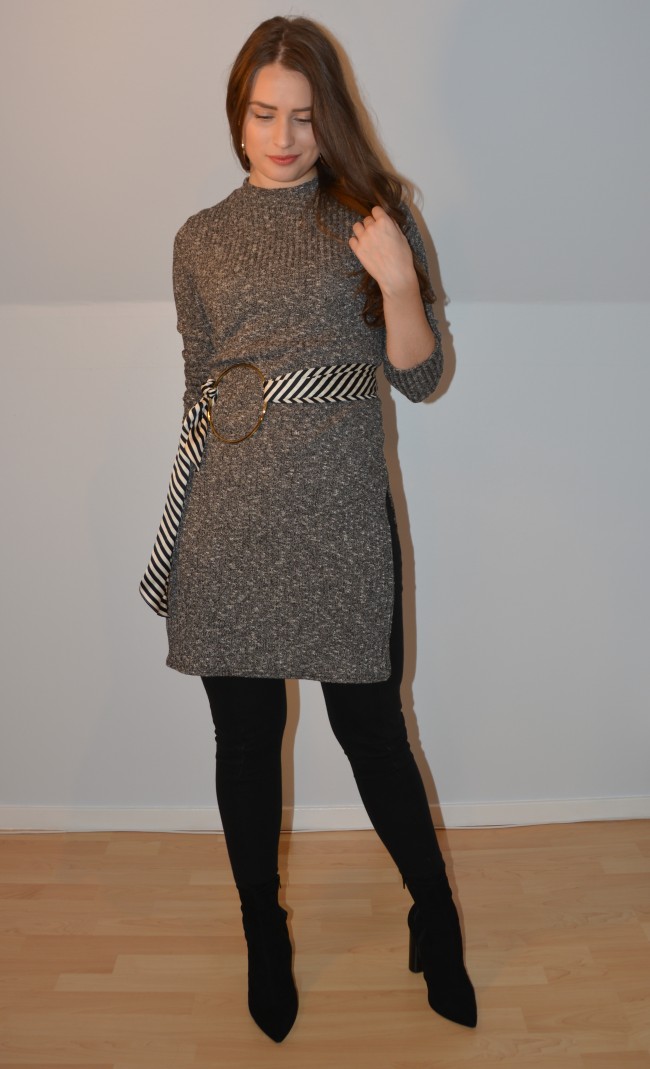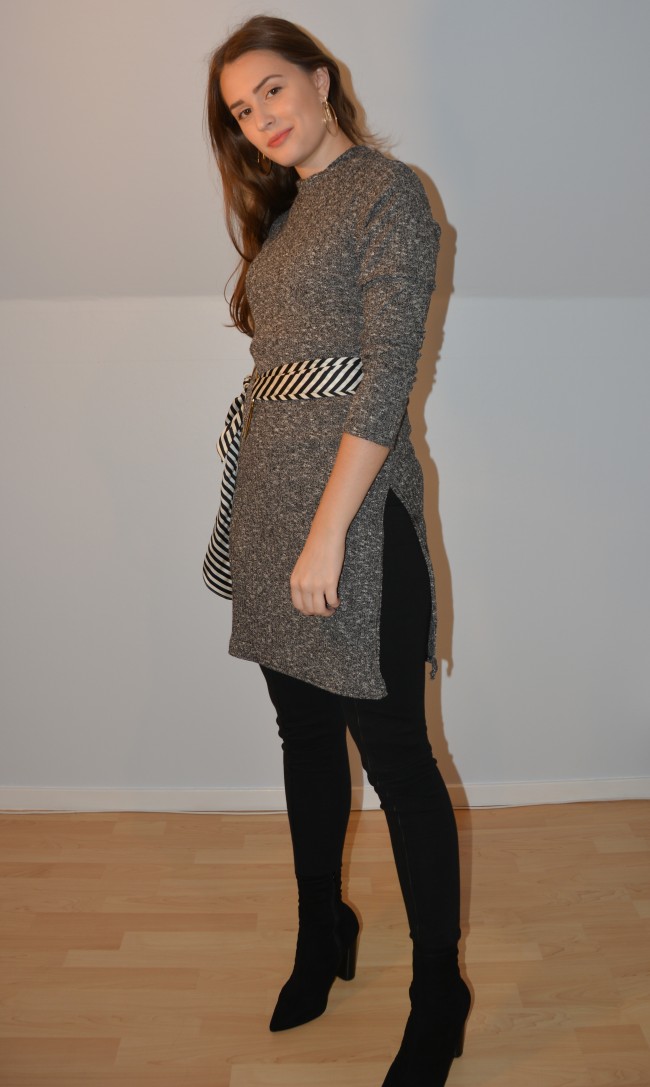 Thanks For Reading
Do you have any questions? Feel free to ask me in the comment section below. If you liked this post please don't forget to click the like button below. To receive an email when I publish something new; subscribe to my email list by clicking the follow button below (or click here.) If you'd like you can also use the buttons below to share this post.
-Frida
Don't forget to follow, like and share: