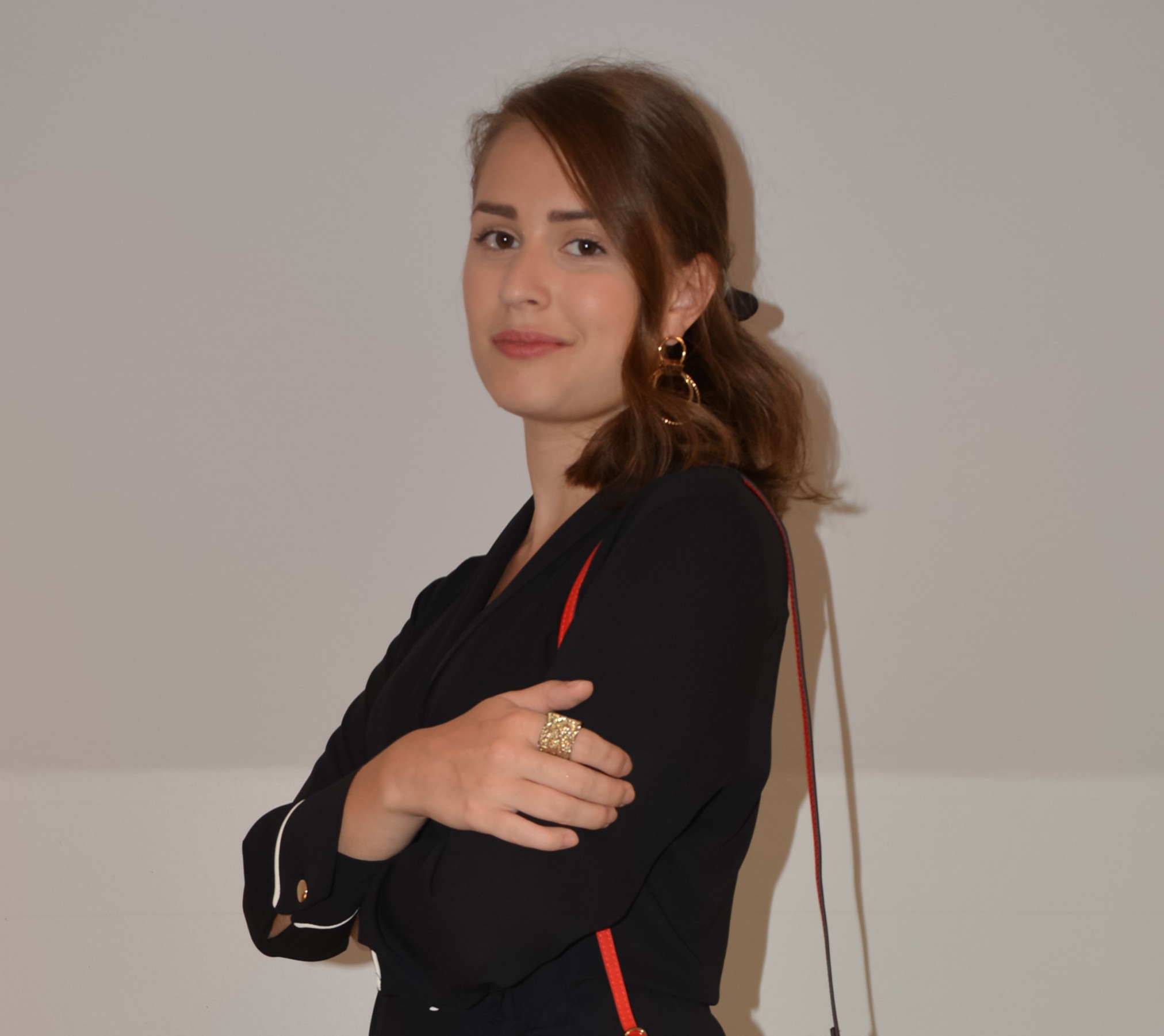 Coordinating
I love things that match, there I said it. You know those matchy, matchy outfits that everybody hates? Well, I'm sorry, but I love them. Knowing this, it probably doesn't come as a surprise that I am crazy about coordinating pieces, co-rds, suits or whatever the heck you'd like to call them as well. Anything with the same style, color, material, prints, decorations; I love it all.
With that said, I don't own nearly as many pieces as I'd like to, but I do have a couple of favorites. I recently got back from my Malta trip, where I got enough sun to last me during the coming dark months. If you're following me on Instagram you already know that I did some shopping.. but first let's talk coordinating pieces.
Co-ords
Let's started by saying that they're so useful, smart and they're fun to use. There is something so elegant about wearing them together. If you prefer, you can wear them separately to create an entirely different outfit. If there is any type of co-ord you need this season, it's the grey plaid suit. While I was shopping at the Point in Malta I bought a longer plaid print vest from Bershka and I'm now looking for a pair of pants to go with it. I also really feel like getting a pair of knitted culottes and a matching sweater.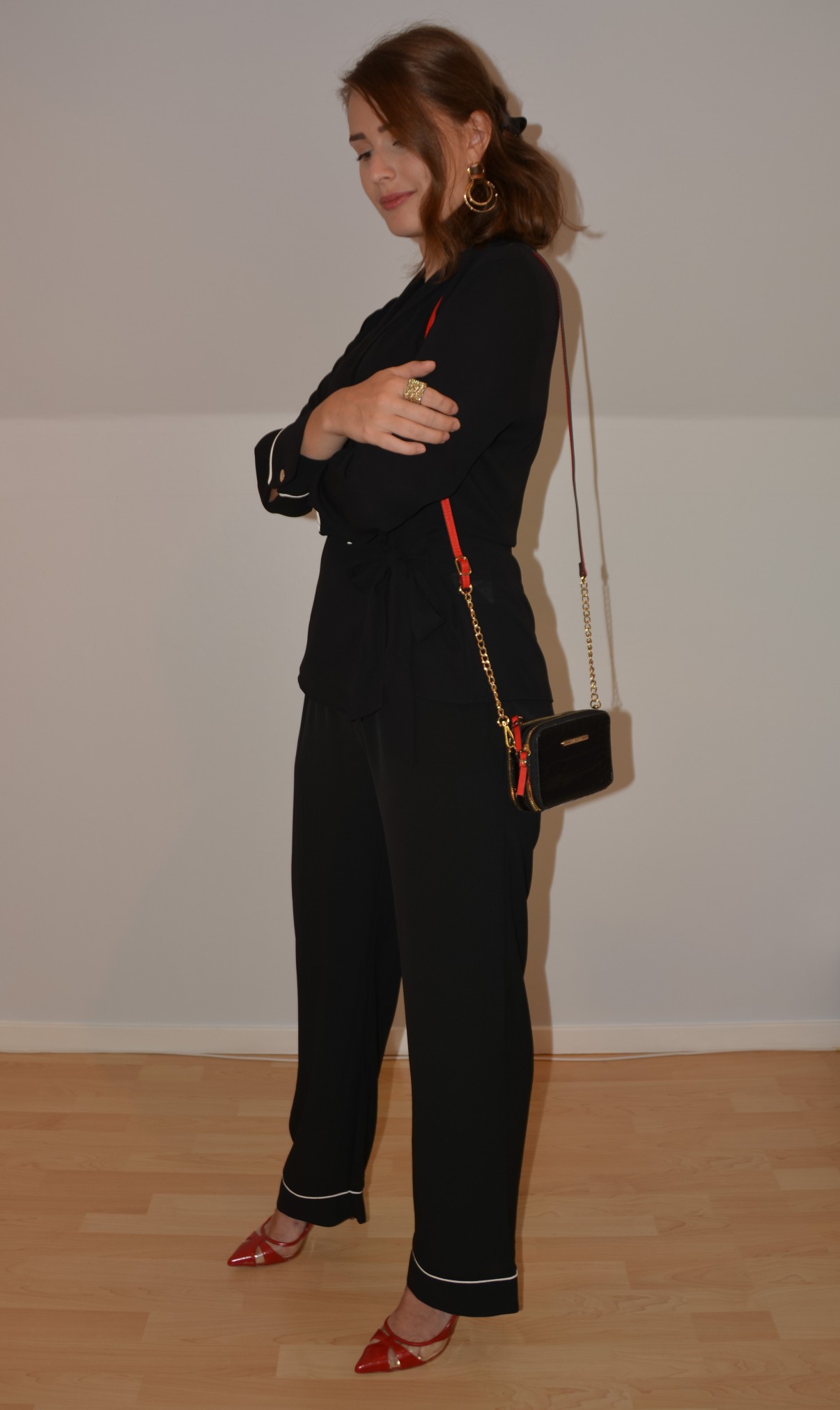 One of the things I got were these black "pajama pants" with a white line detail. Towards the end of the trip I got a beautiful blouse to go with them (A late birthday gift from my sister.) Both of these pieces are from Zara by the way, there was also the option of a more pajama like blouse but I preferred this one. By the way here is a link to the blouse and the pants. The shoes, oh the shoes.. you've seen them before and let me tell you, I LOVE THEM. Here is the first post where I'm wearing them. They're from Zara as well, but I'm pretty sure the're sold out 🙁 .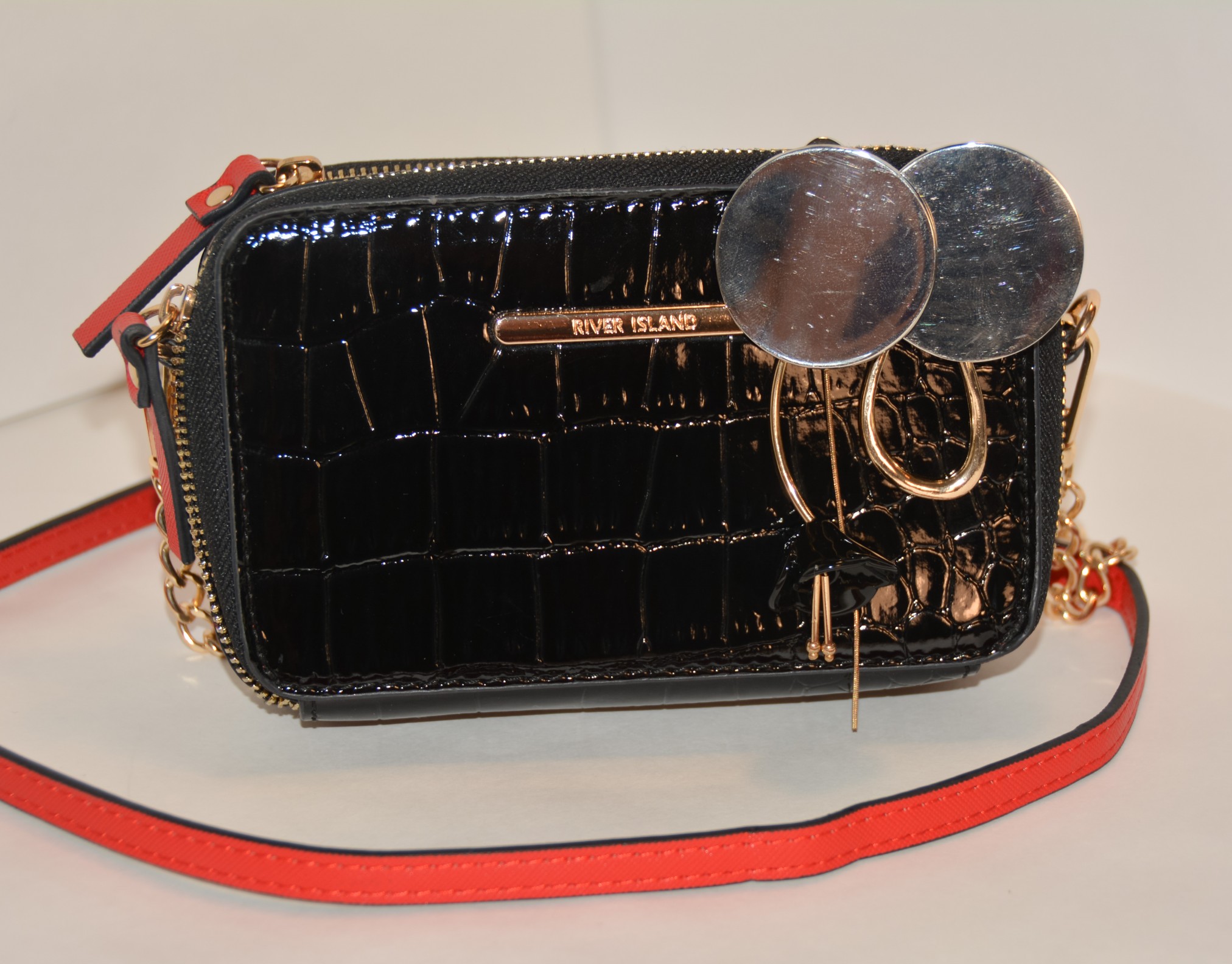 Tiny Bag
This small beauty above has everything I love (almost), black, gold and red. Even though I love the red lining (yes the lining is red 😉 ) I would have loved it even more if it was zebra or leopard print. I've looked at this River Island bag before, and when I saw it in the store I couldn't help myself. The best bag I ever bought, and it'll probably get worn out way too soon. The earrings (that I'm not wearing) hanging from the bag are from Zara.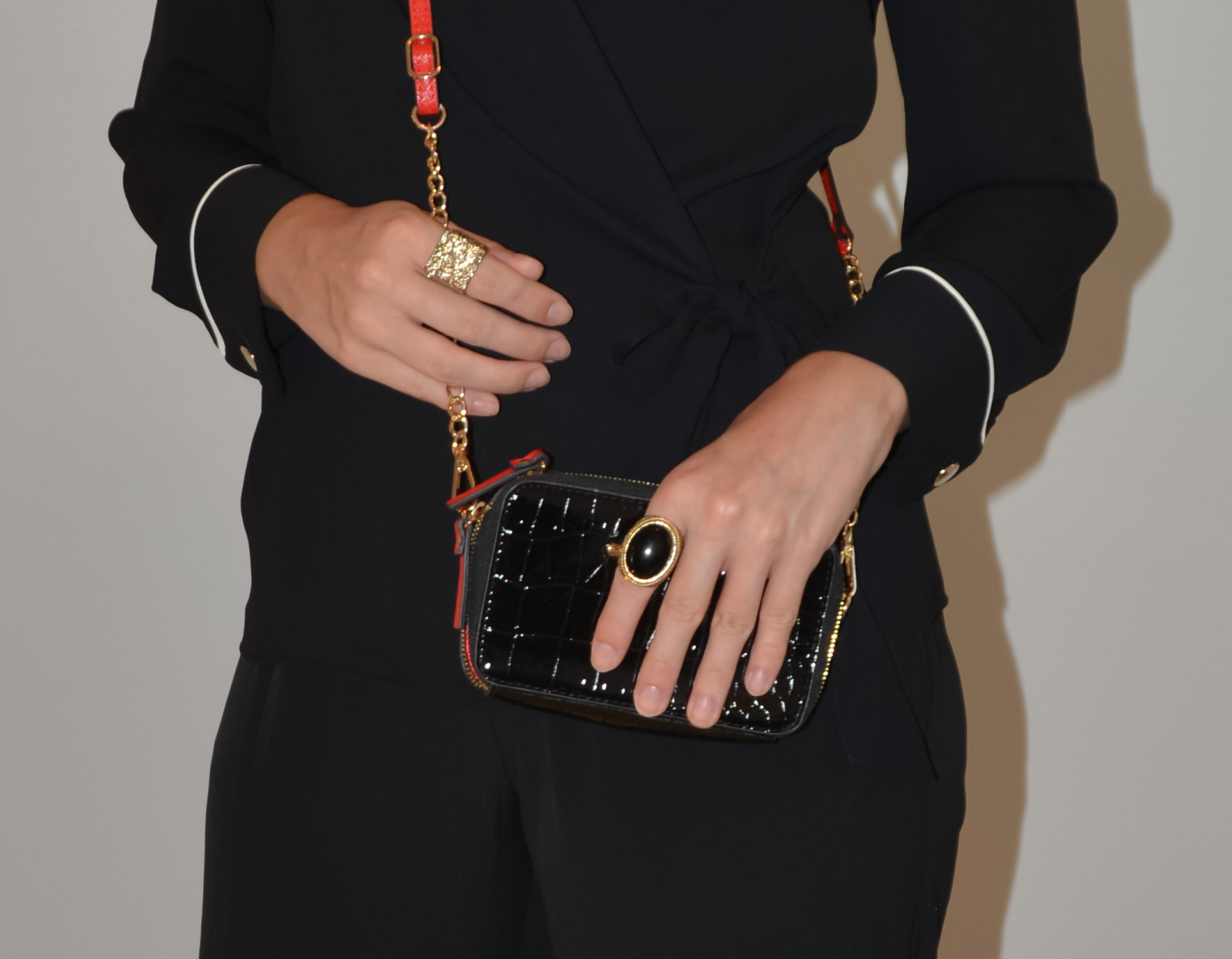 The Past Two Weeks
I know I wrote that I would post something new at the beginning of this week, but I've been working on something else. It's not necessarily a secret, but I'm going to keep it to myself until I know it'll turn out the way I hope. I hope your past two weeks have been as great as mine! See you on Monday!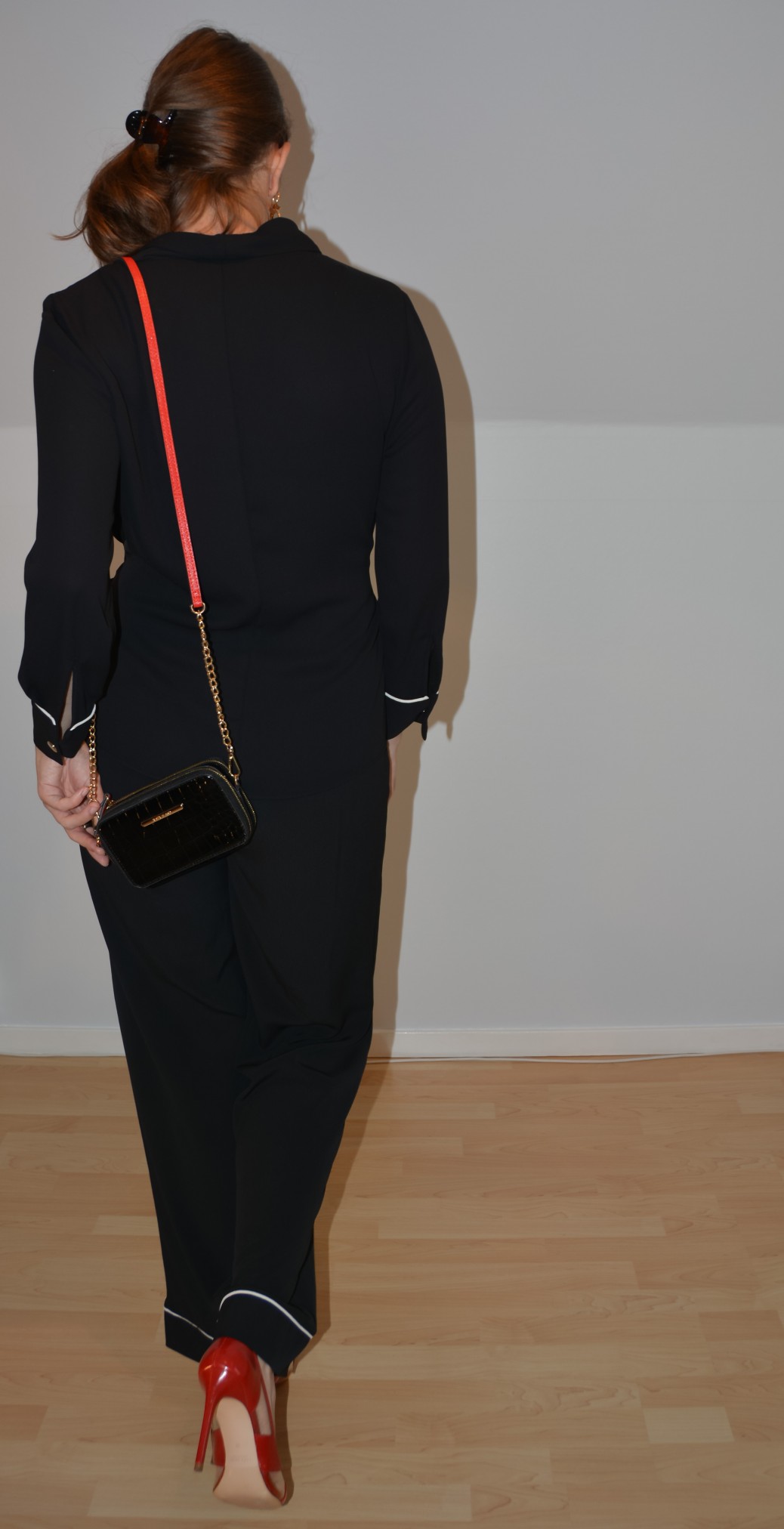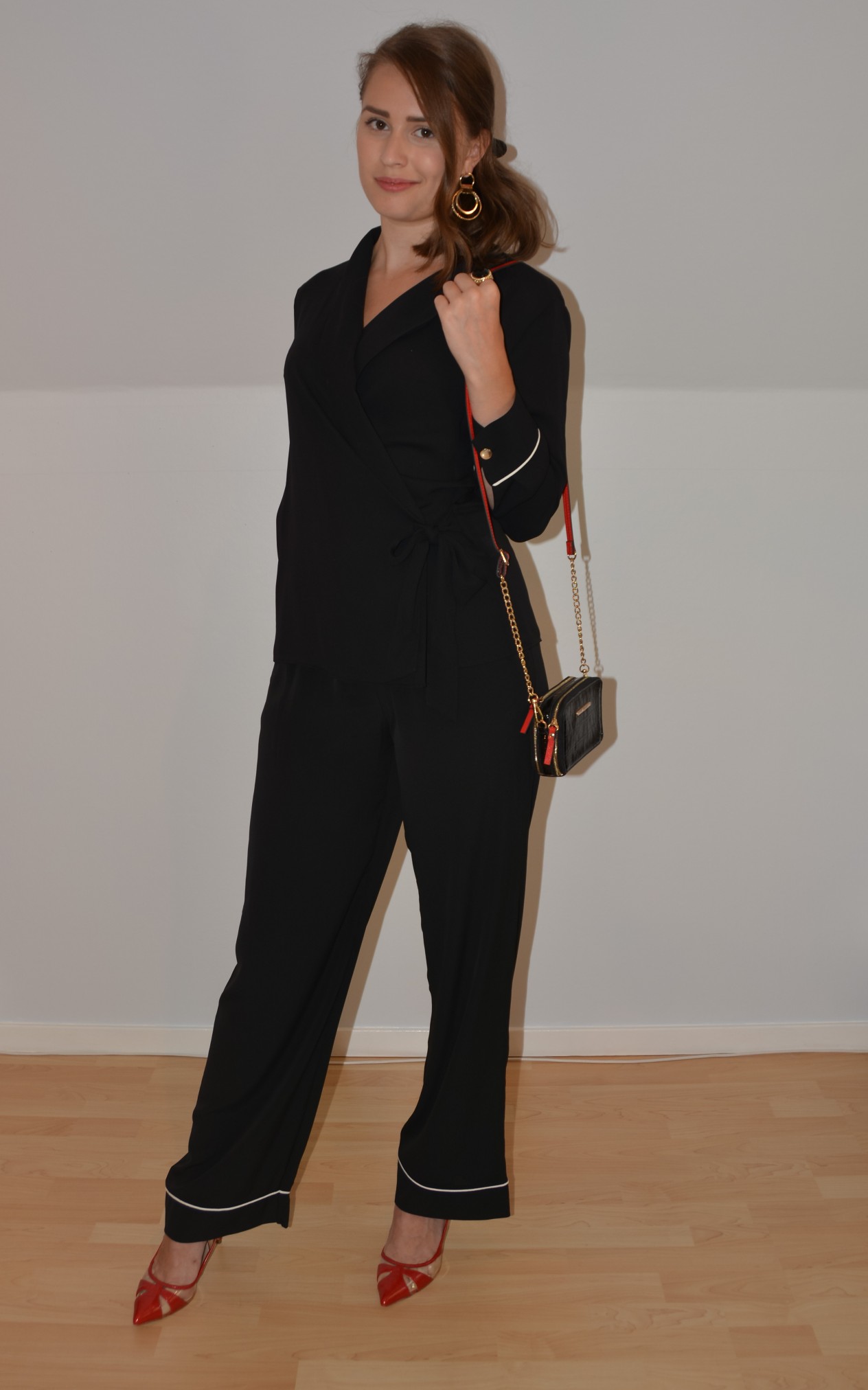 Thanks For Reading
Do you have any questions? Feel free to ask me in the comment section below. If you liked this post, please don't forget to click the like button below. To receive an email when I publish something new; subscribe to my email list by clicking the follow button below (or click here.) If you'd like you can also use the buttons below to share this post.
-Frida
Don't forget to follow, like and share: