The Jeans
These amazing jeans from Zara are already my new favorite pair. I don't think I'm alone because they're constantly out of stock. I love the wide folded hemline which I'm sure will be a huge trend in the near future. To change up the look completely you can unfold them for a slouchy "too long" look. Just pair it with heels and you're good to go. The only downside so far is that the seam on the sides are coming undone, but it's an easy fix.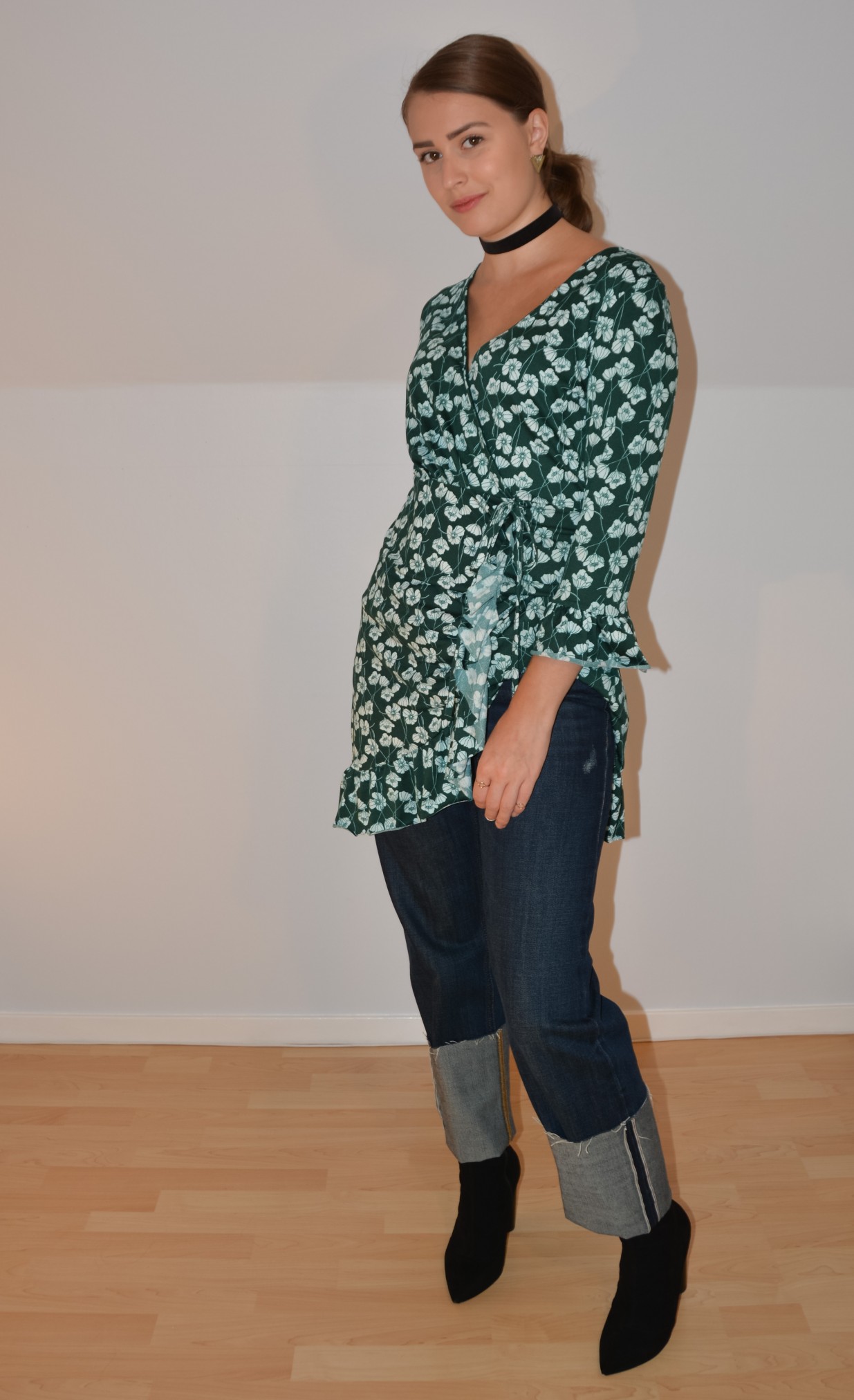 The Green Dress
This pretty green floral wrap dress (with ruffles) is the kind of dress that I wouldn't usually wear. The truth is I didn't actually buy this dress myself, my mom did. Because she wanted to return it, but couldn't find the receipt, she gave it to me. After wearing it today for the first time I love it more than I thought I would. It's the perfect fall dress with its beautiful green color and long sleeves. It looks stunning with black and/or gold. Order it yourself here.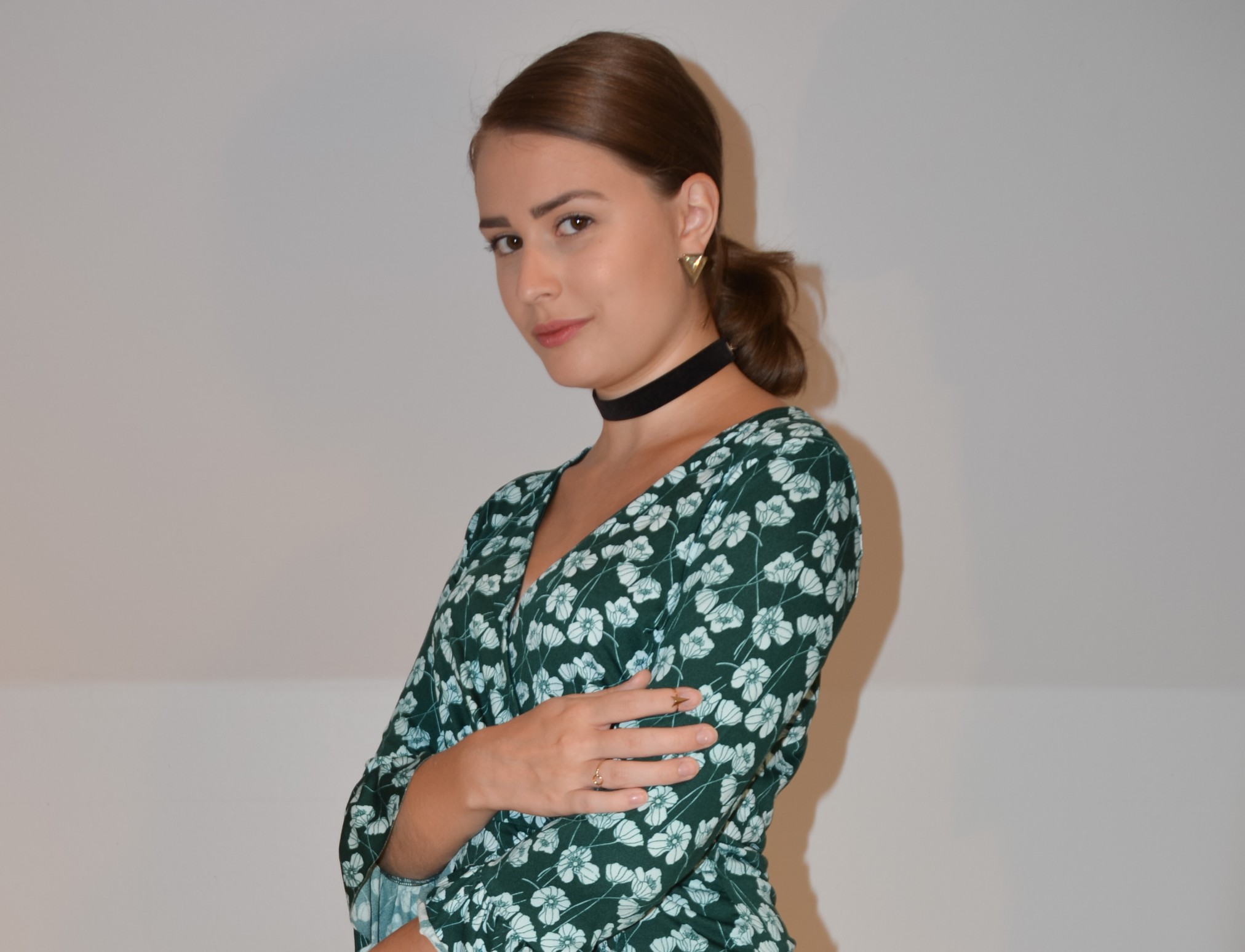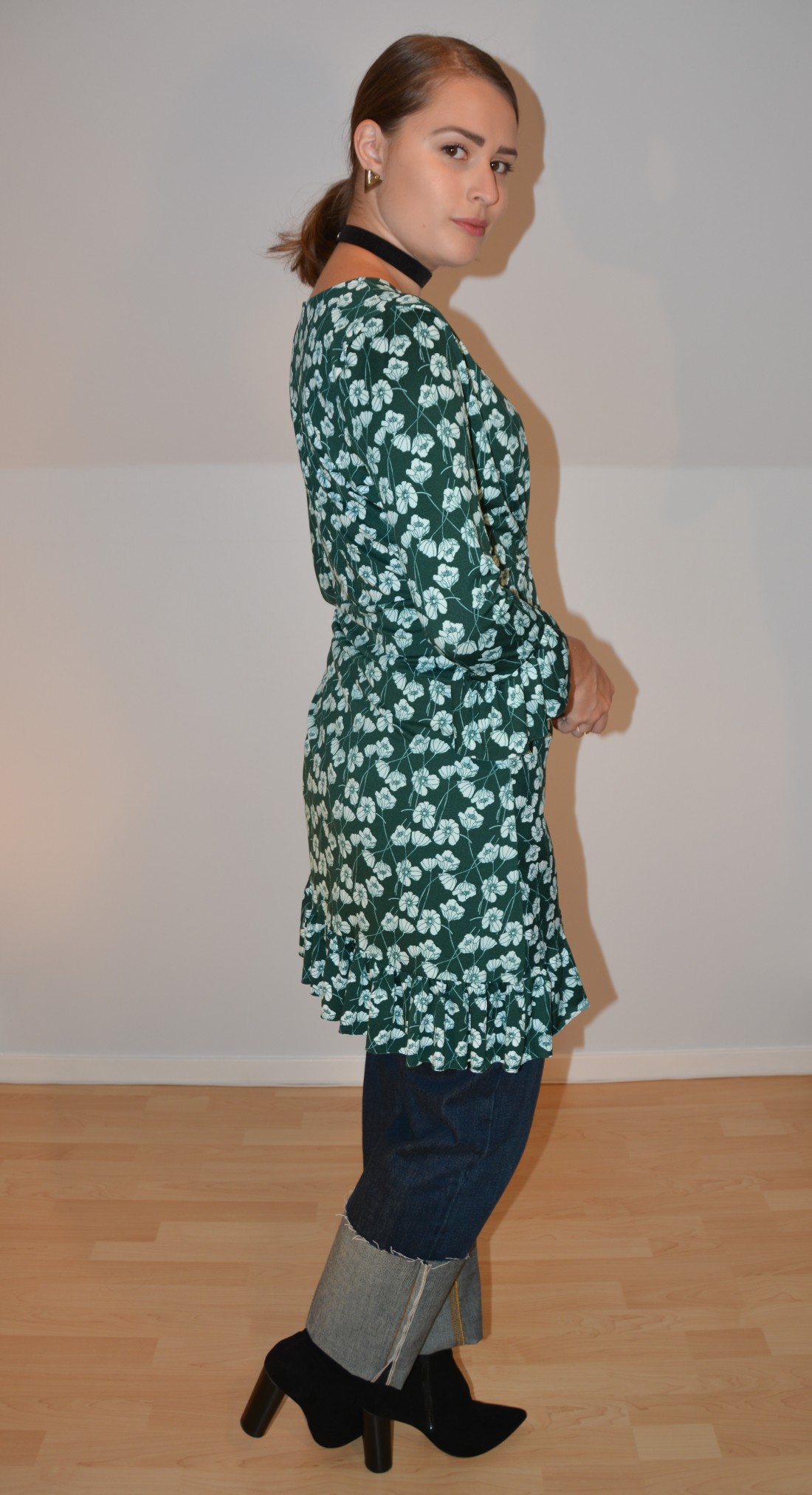 The Options
If you're not in to pairing your dress with jeans, this outfit would look amazing by swapping the jeans for tights instead. A long black wool coat would look amazing over this outfit if you need some warmth. So would a faux fur jacket or a leather jacket. During the warmer seasons; I would go for pumps in white, gold or black. For now, sock boots or any boots are perfect.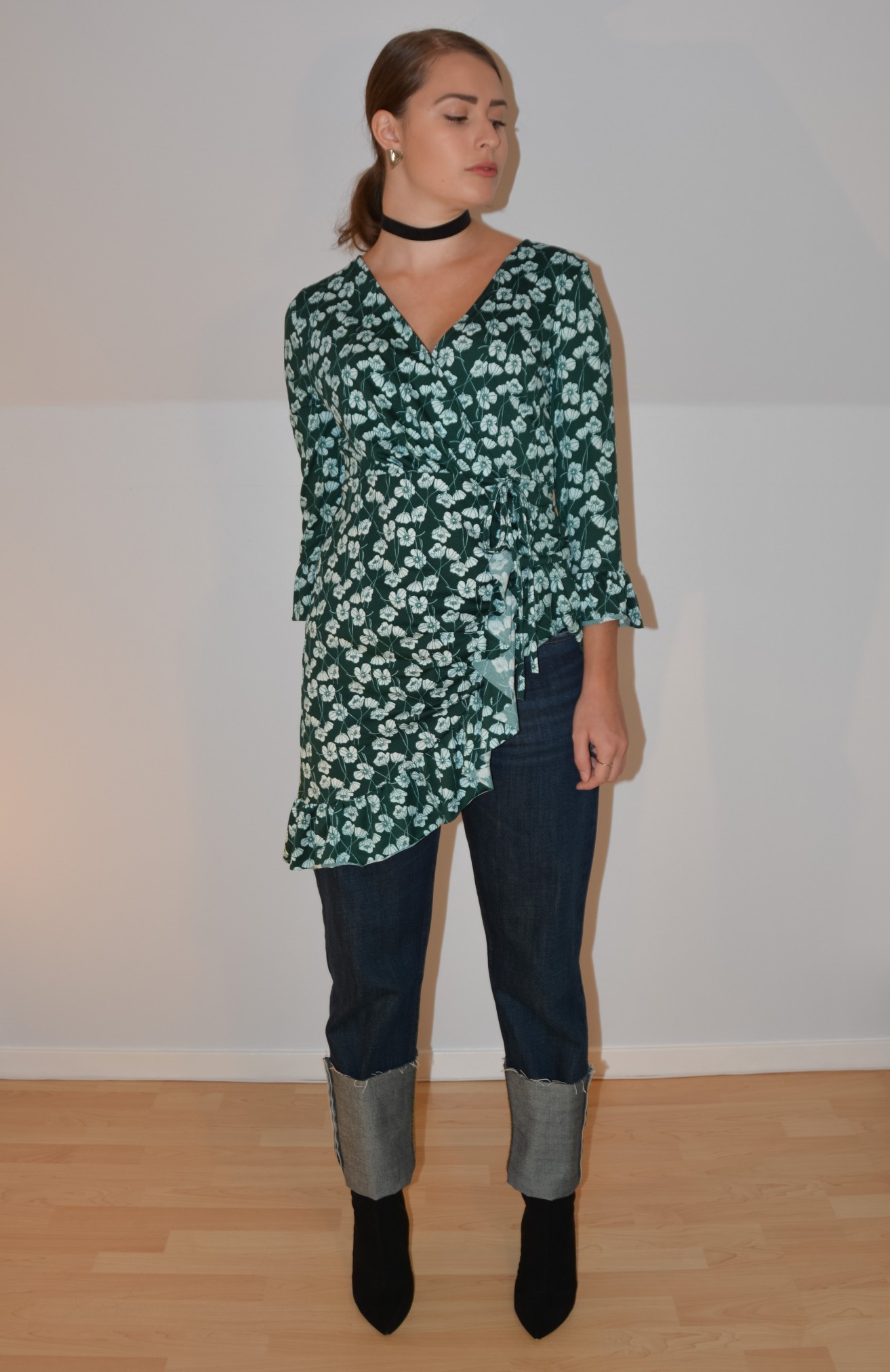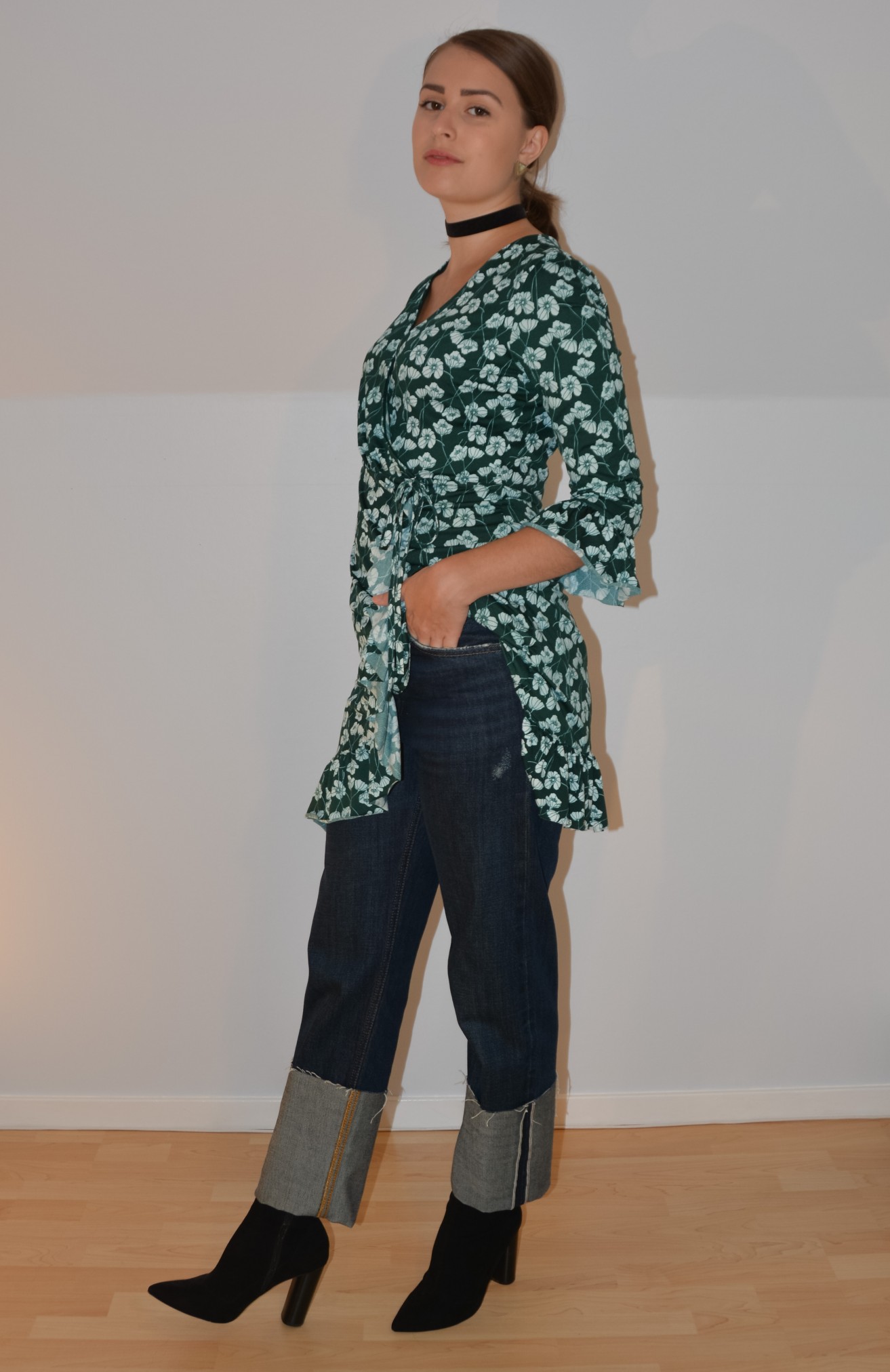 Thanks For Reading
Do you have any questions? Feel free to ask me in the comment section below. If you liked this post, please don't forget to click the like button below. To receive an email when I publish something new; subscribe to my email list by clicking the follow button below (or click here.) If you'd like you can also use the buttons below to share this post.
-Frida
Don't forget to follow, like and share: