Slouch Boots
If you follow trends like I do, you definitely own a pair of slouch boots already. The reason I think this is because there is a pair of shoes that has been trending for years now. I own three pairs and I am still very much in love with this trend.
I'm of course talking about; the thigh high boots. If you own a pair of thigh high boots, you can turn them into slouch boots (the latest boot trend.) I'm sure you're smart enough to have guessed how already but here are some things to think about:
Make sure your boots aren't too tight around the ankles, or they might squeeze when you slide them down. Alternatively, you can leave that part straight and let the "slouchines" end right above the ankles.
The best thing is if the material is stretchy and not too thick. I own a brown pair that is neither and so they're both uncomfortable and difficult to slide down the leg. They also really want to straighten back out which is pretty annoying.
I love this idea and it's perfect when you've gotten tired of your boots. It's also a great way to change up the outfit by adding some volume and texture (and that's key in an interesting outfit.) If I decide to purchase a pair after all, I'm leaning towards these. If you're not sure if this trend is for you, maybe looking at these will help you decide.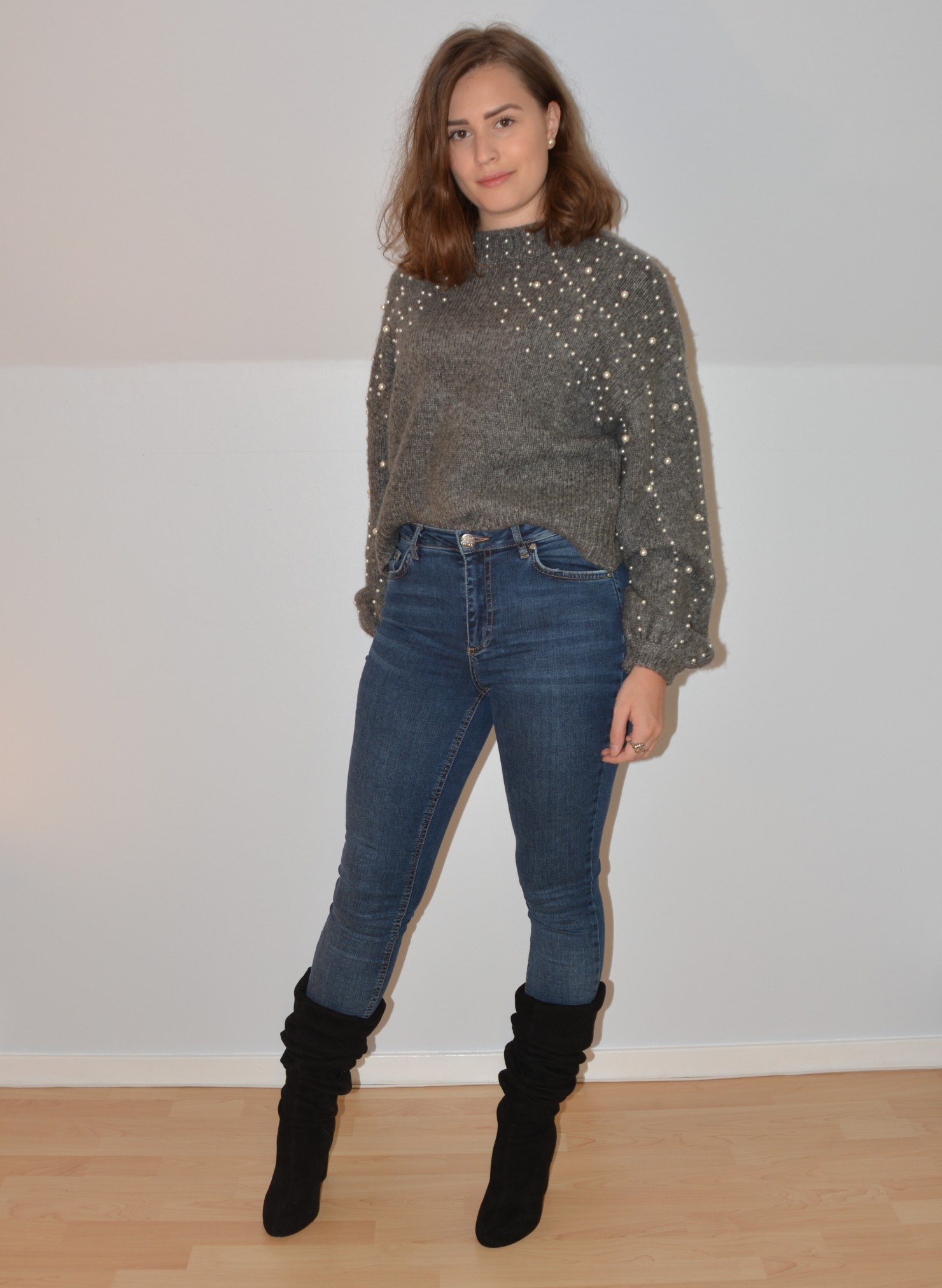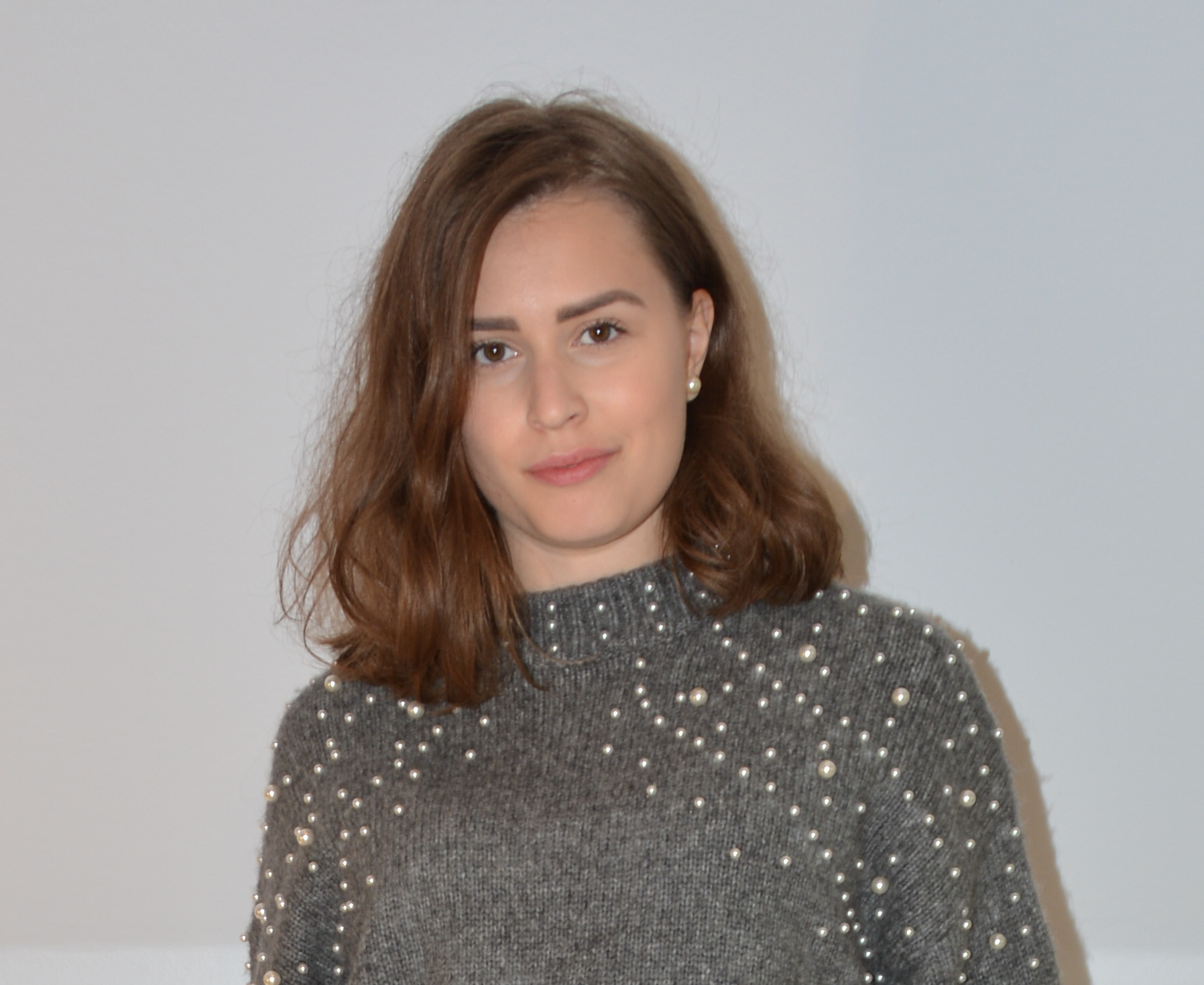 Pearls
Suddenly it seems like they're everywhere and this makes me so happy. I've seen them on a lot of pieces already such as: hoodies, denim jackets and berets. What's so awesome about this trend is that you can DIY it. Depending on the amount of pearls it can be time consuming, but if you have the time it's really easy. See here how I made a pair of pearl embellished jeans. I also made a pair of pearl earrings here and here (instead of painting wooden pearls like I did here, you can choose larger white classic pearls).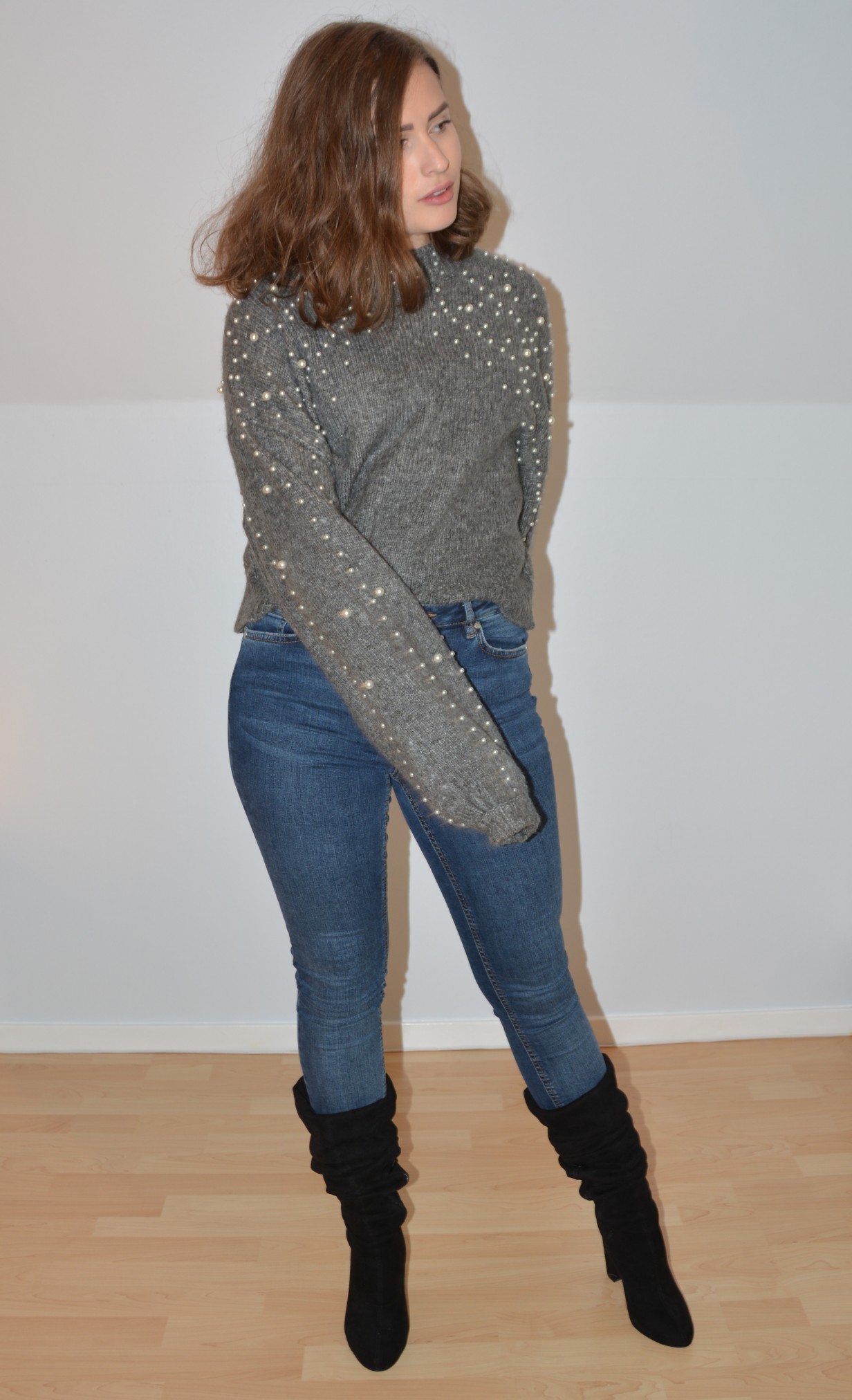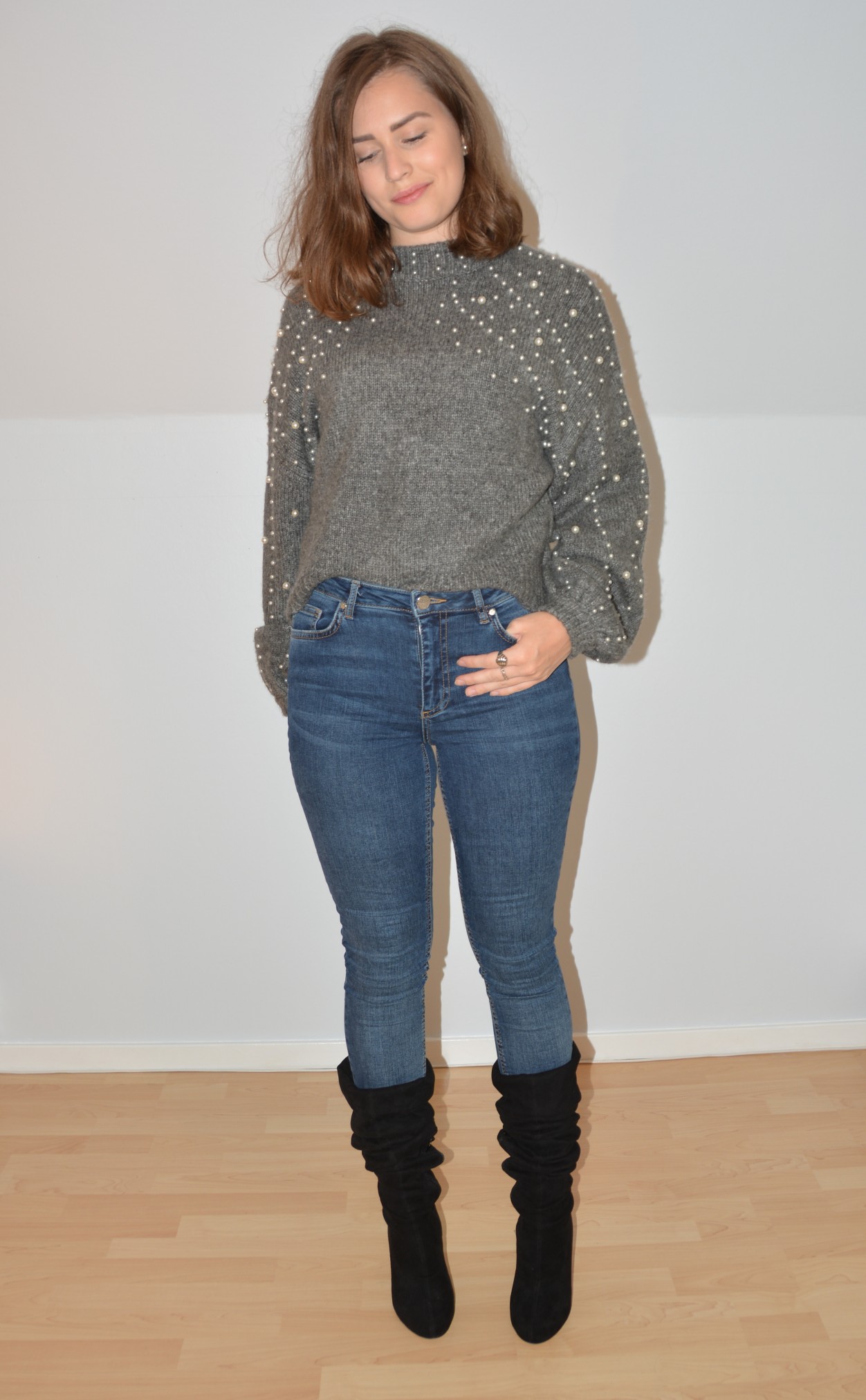 Thanks For Reading
Do you have any questions? Feel free to ask me in the comment section below. If you liked this post, please don't forget to click the like button below. To receive an email when I publish something new; subscribe to my email list by clicking the follow button below (or click here.) If you'd like you can also use the buttons below to share this post.
-Frida
Don't forget to follow, like and share: