The Mesh Turtleneck
A couple of months ago I ordered a mesh turtleneck (well, two actually, but the other was very different from the picture..) It finally arrived after what feels like forever and I am very pleased. This particular one was way more comfortable than I thought it would be. I bought it on Aliexpress by the way, but I noticed it's out of stock (here is a very similar one, my plan B.) Before I decided to order it (or anything) I thought it through by asking myself: How do I plan to wear it? Can I wear it in more than one way? How can I wear it during the fall and winter?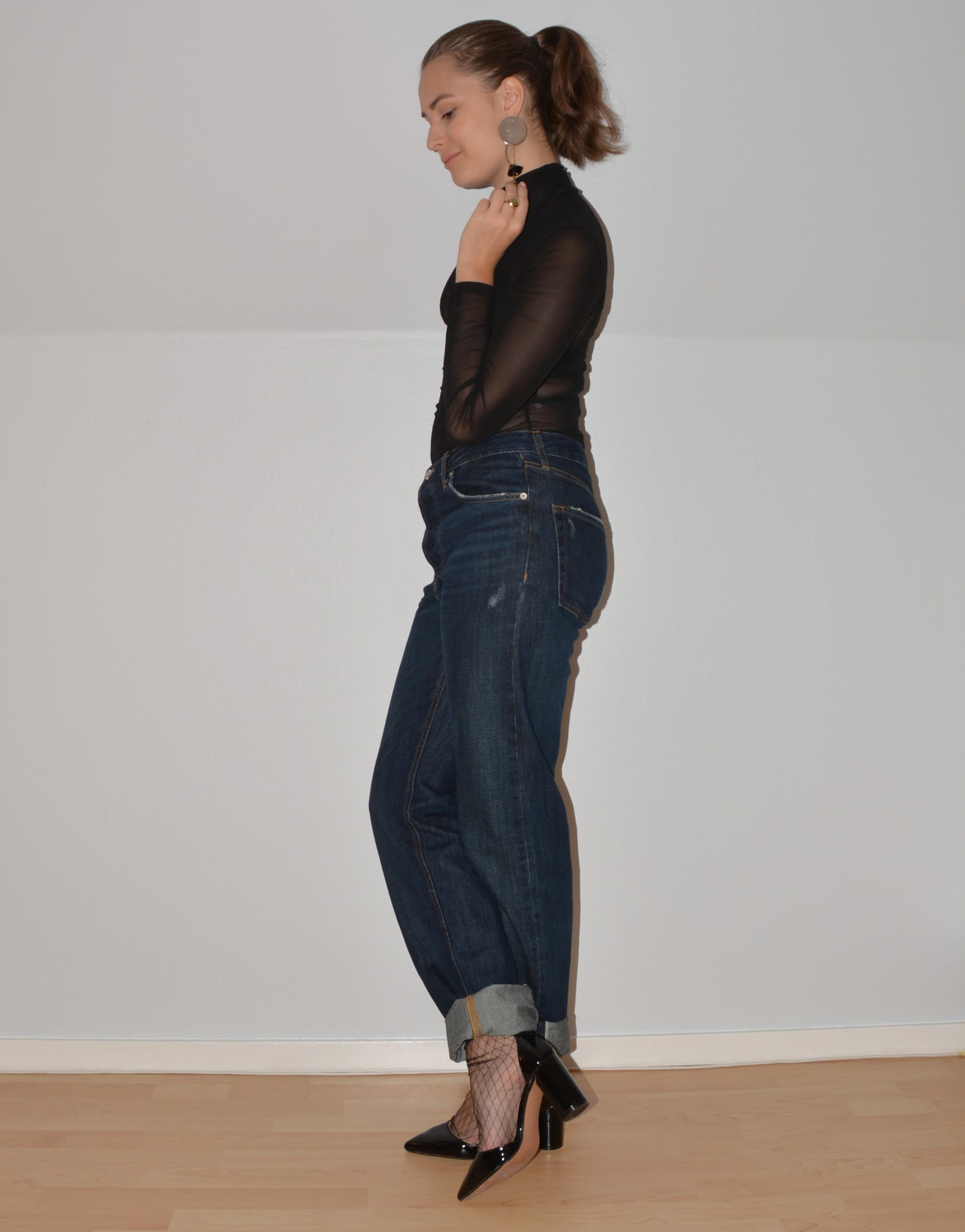 The last question is usually the most important one, because I hate being cold. Mesh is obviously not warm at all so I can't wear it on its own during fall (like I did in the pictures, with a bikini top underneath) but what makes this piece so perfect is actually for the very same reason. Although I don't like cold, I also can't stand being sweaty (unless I'm moving a lot.) With a mesh turtleneck I am able to layer a lot more without getting too warm. Turtlenecks keep me warm, sometimes too warm. So in conclusion, I can now wear a turtleneck because it looks good (not because I'm cold), thanks to my mesh turtleneck.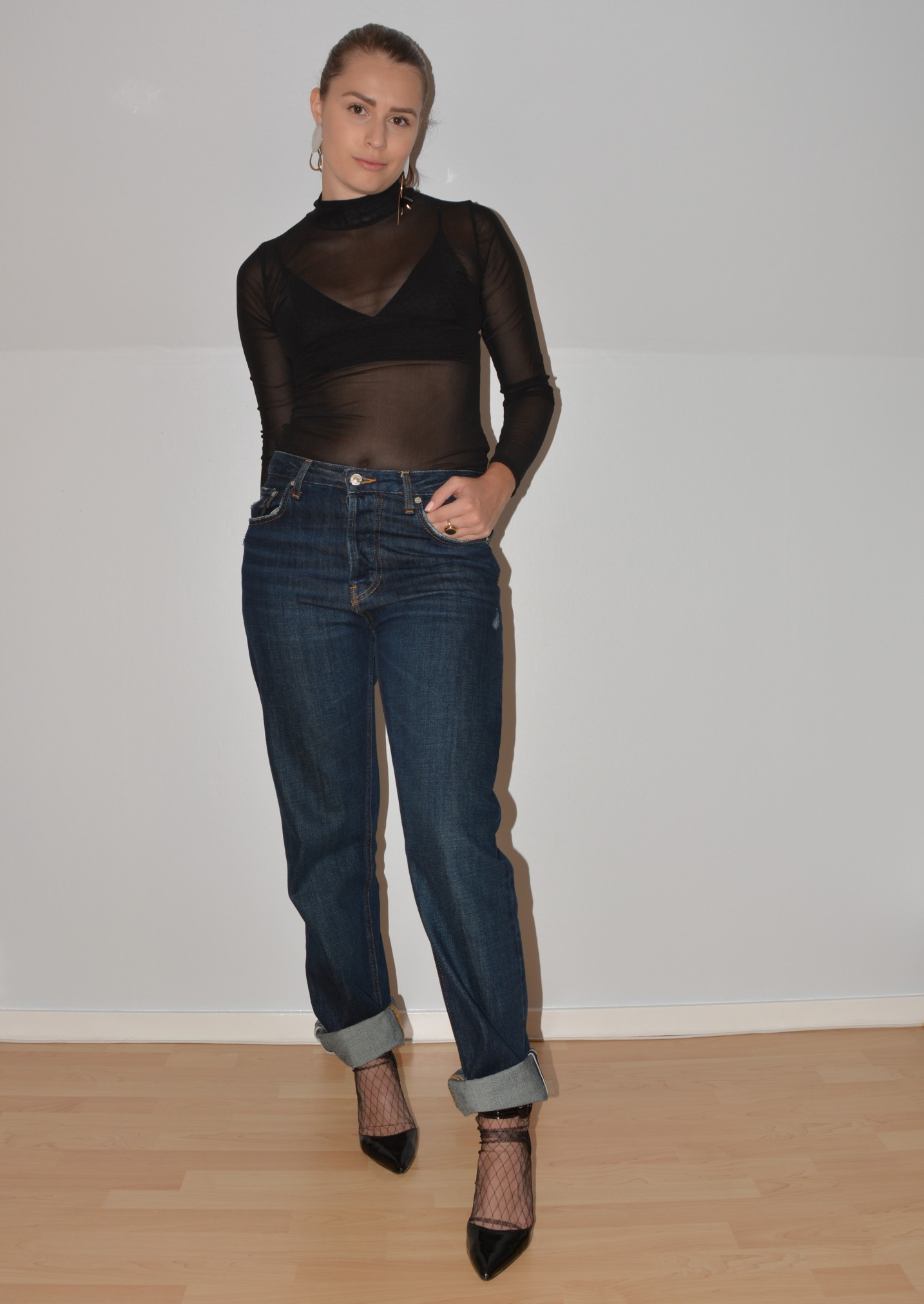 How To Layer The Mesh Turtleneck
If you're layering with a mesh turtleneck, I would choose that as the first layer. Same goes for anything else in mesh, if it is fitted. If you wear something other than a bra, bustier, fitted cami or swimwear underneath it will end up looking bulky. If you'll end up covering the bulky areas up, then it doesn't really matter. Finally, if you would prefer to wear your mesh top as a second layer, I would suggest going for a loose fitted one.
If your plan is to start off with the mesh turtleneck, then here are some tips:
When layering, I like to have three layers. To me that just seems like the perfect amount. An example: Mesh turtleneck + 3/4 sleeve dress + faux fur vest.
Start with the piece with thinner fabric, which becomes easier when your base is a mesh top. Then add thicker pieces as you go. Once again, look at the example above.
Add a classic white button up shirt, let the sleeves and the collar show a bit, then pair that with whatever you'd like.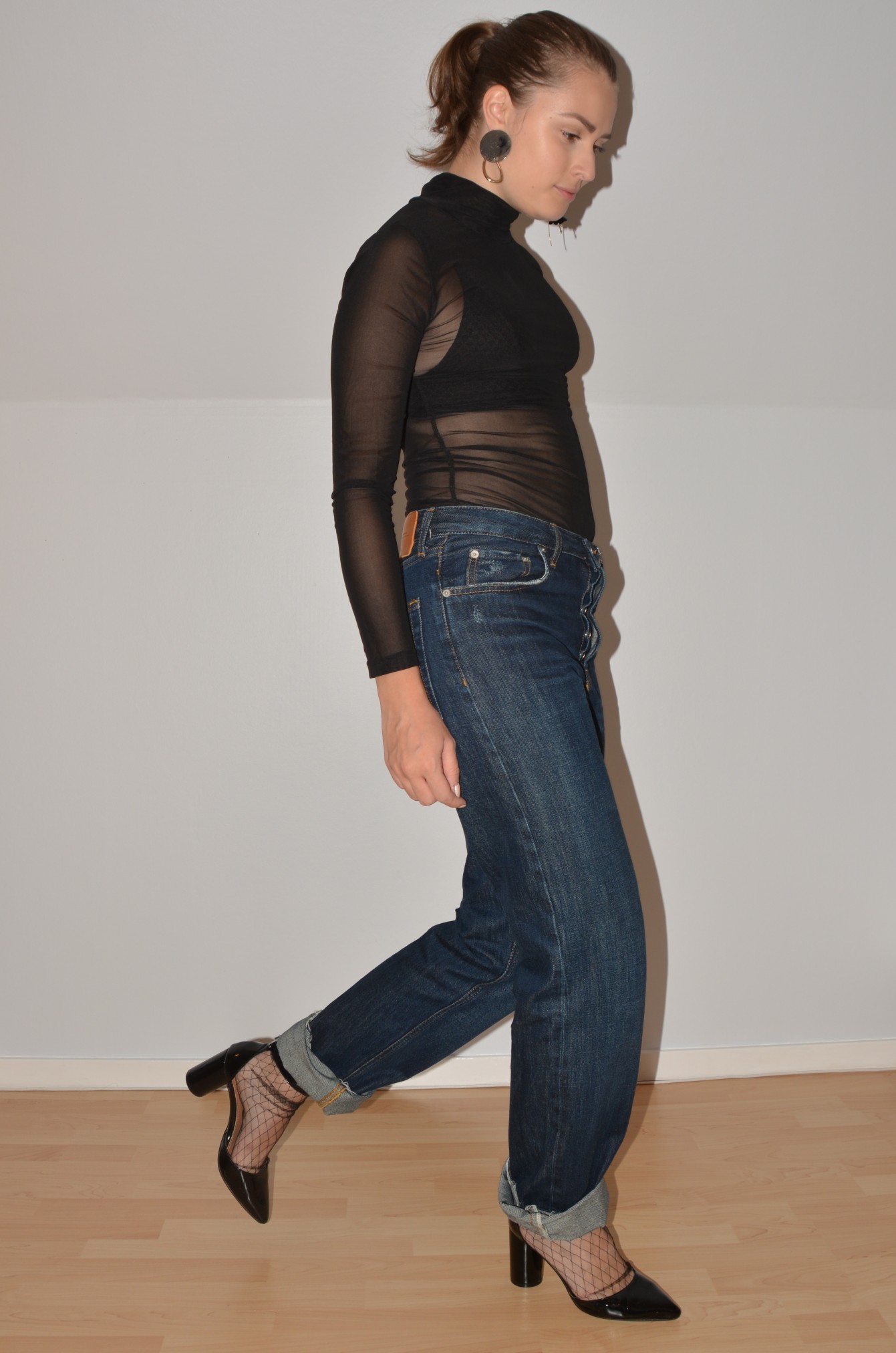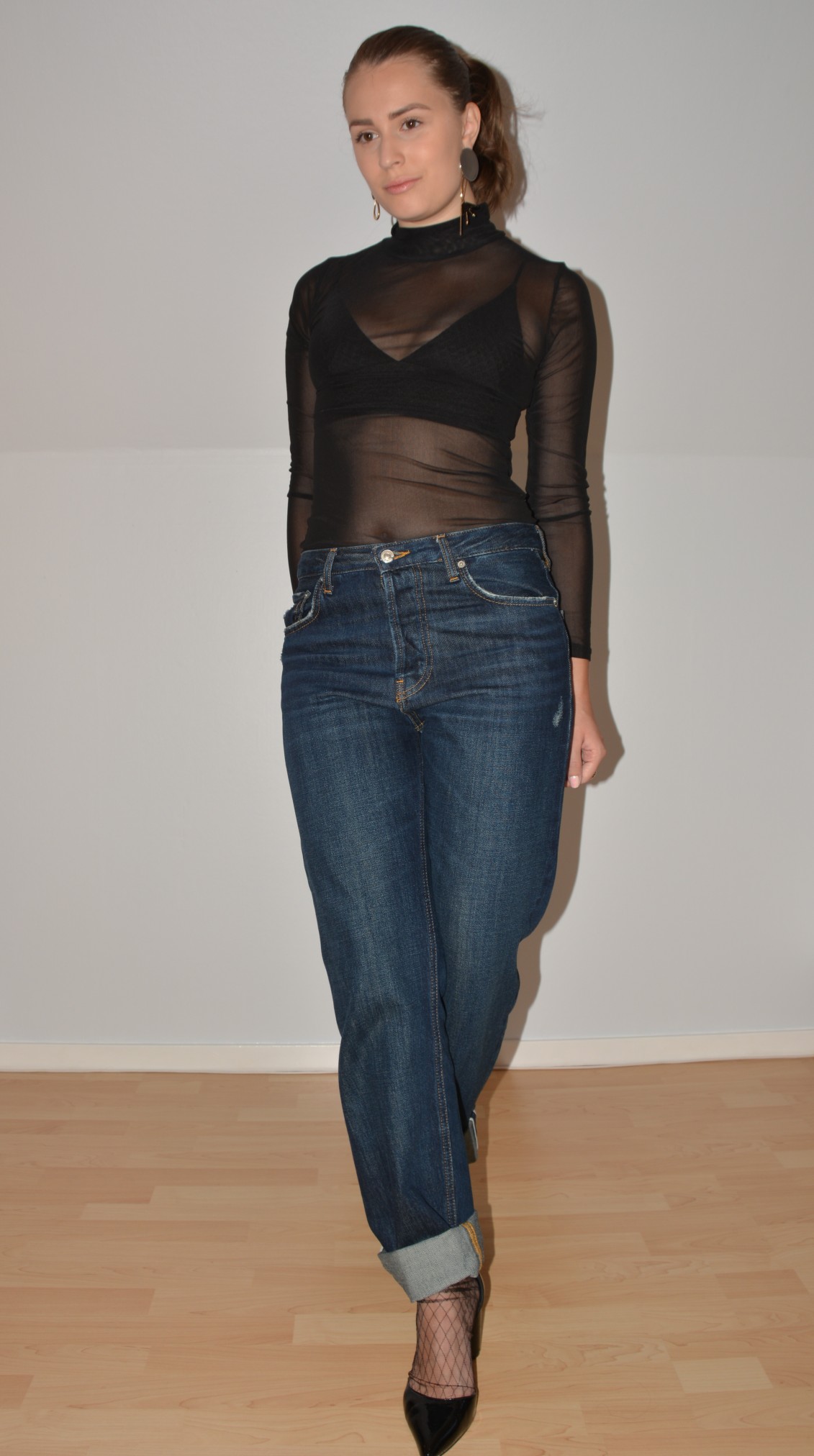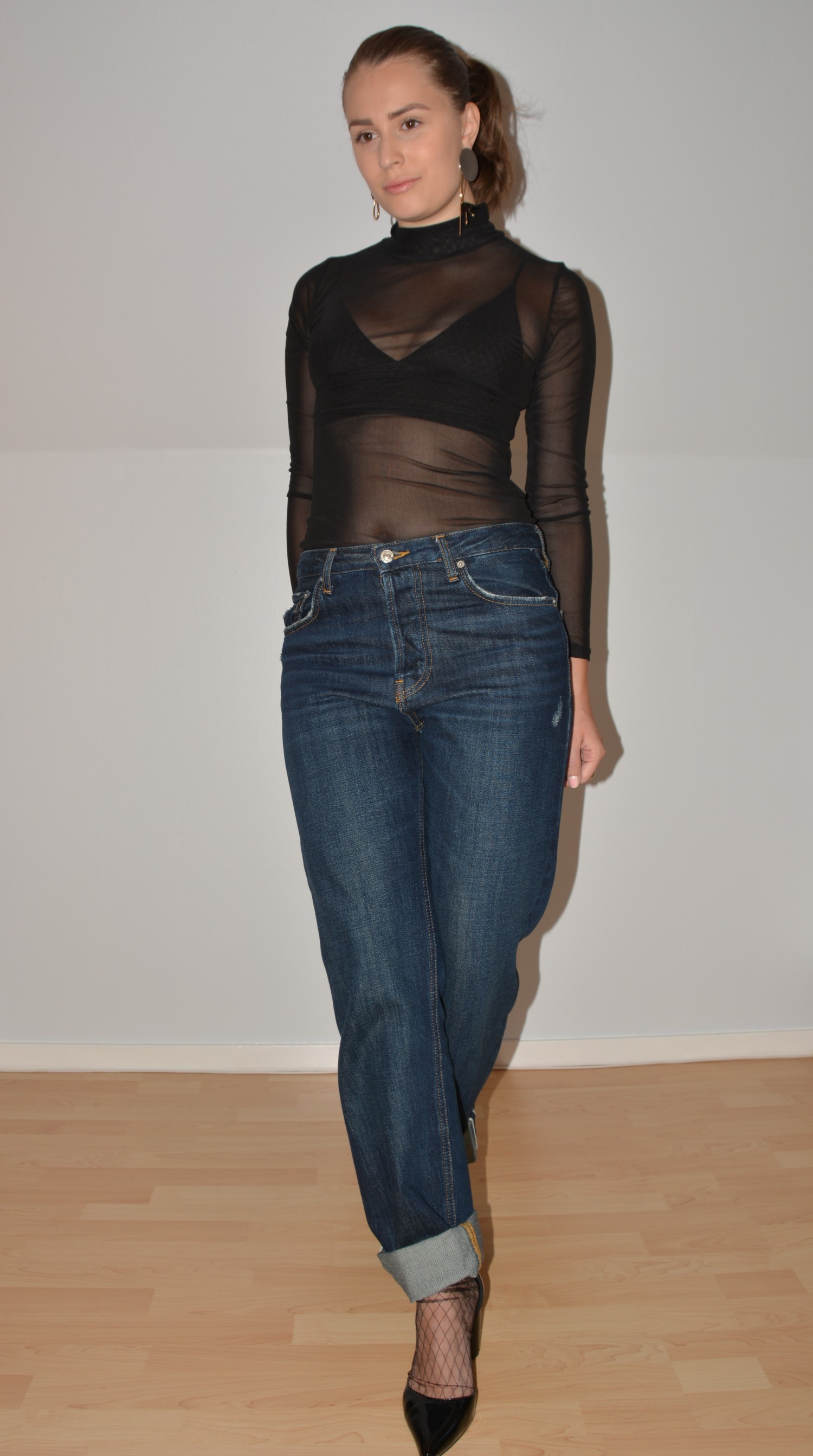 My Outfit
Like I said before, I wore a bikini top underneath (an old favorite from H&M) and I paired it with my newest jeans from Zara; The vintage straight samurai (love that name btw.) For some extra mesh detail I wore a pair of mesh socks from Asos. Finally, I added classic black pumps and a pair of mismatched statement earrings from Zara (and yes, they're extremely heavy and painful to wear, but I love them anyways.)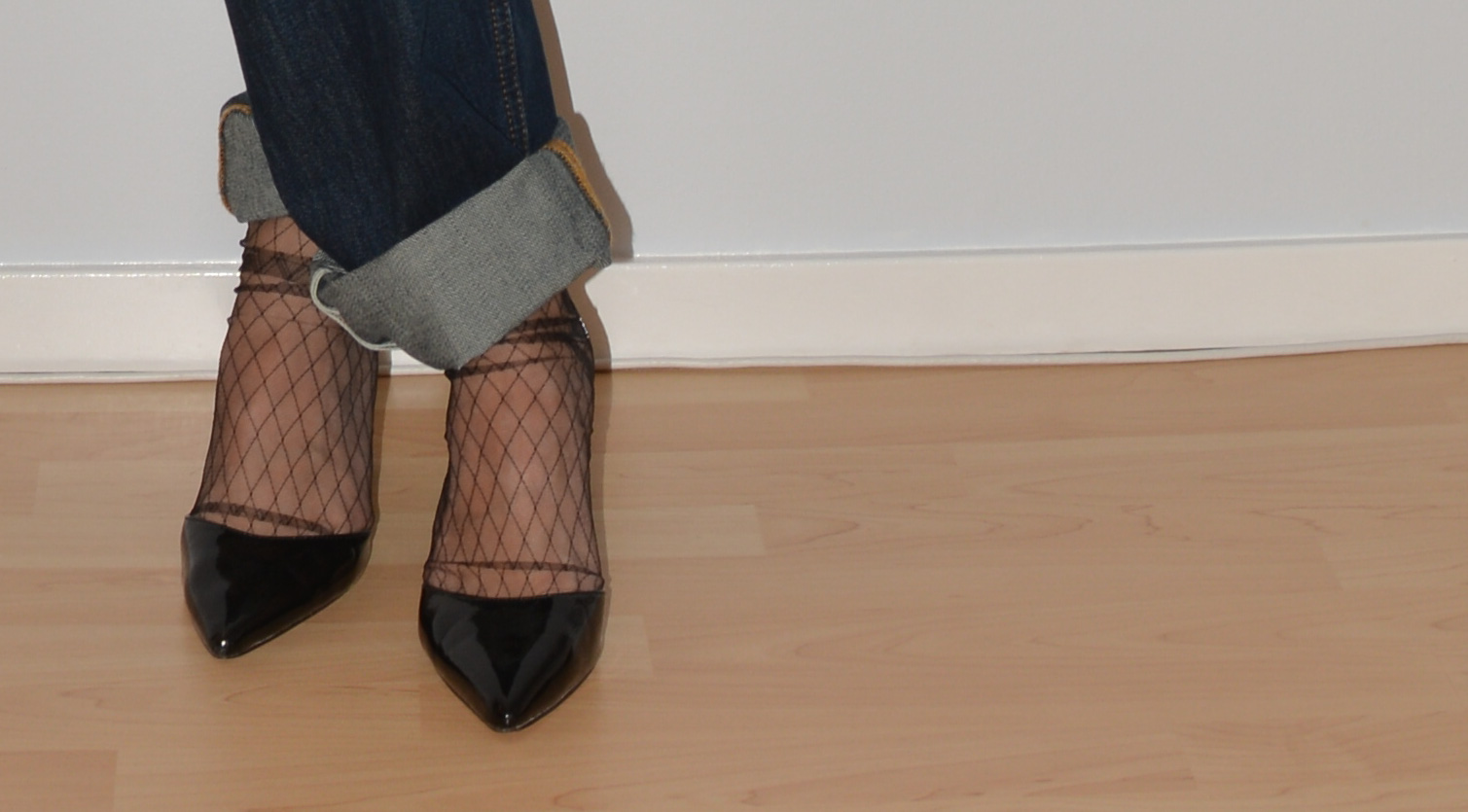 Thanks For Reading
Do you have any questions? Feel free to ask me in the comment section below. If you liked this post, please don't forget to click the like button below. To receive an email when I publish something new; subscribe to my email list by clicking the follow button below (or click here.) If you'd like you can also use the buttons below to share this post.
-Frida
Don't forget to follow, like and share: