Me And The Vest
We go way back, we're best friends forever. Like with many other things (like the beret and the belt) I always come back to it. I have loved the vest for as long as I can remember and considering how versatile it is, that's not particularly strange.
Before I get into the many uses of a vest, have you ever noticed the many different varieties of vests? They can be short like a bolero, cut at the waist, the hip, floor length or anything in between. They're made in any fabric from leather and fur to tulle and chiffon. I could go through all the different varieties but the bottom line is; there is a vest for everyone. If you don't like vests, then I accept that, of course, but, really? Sorry.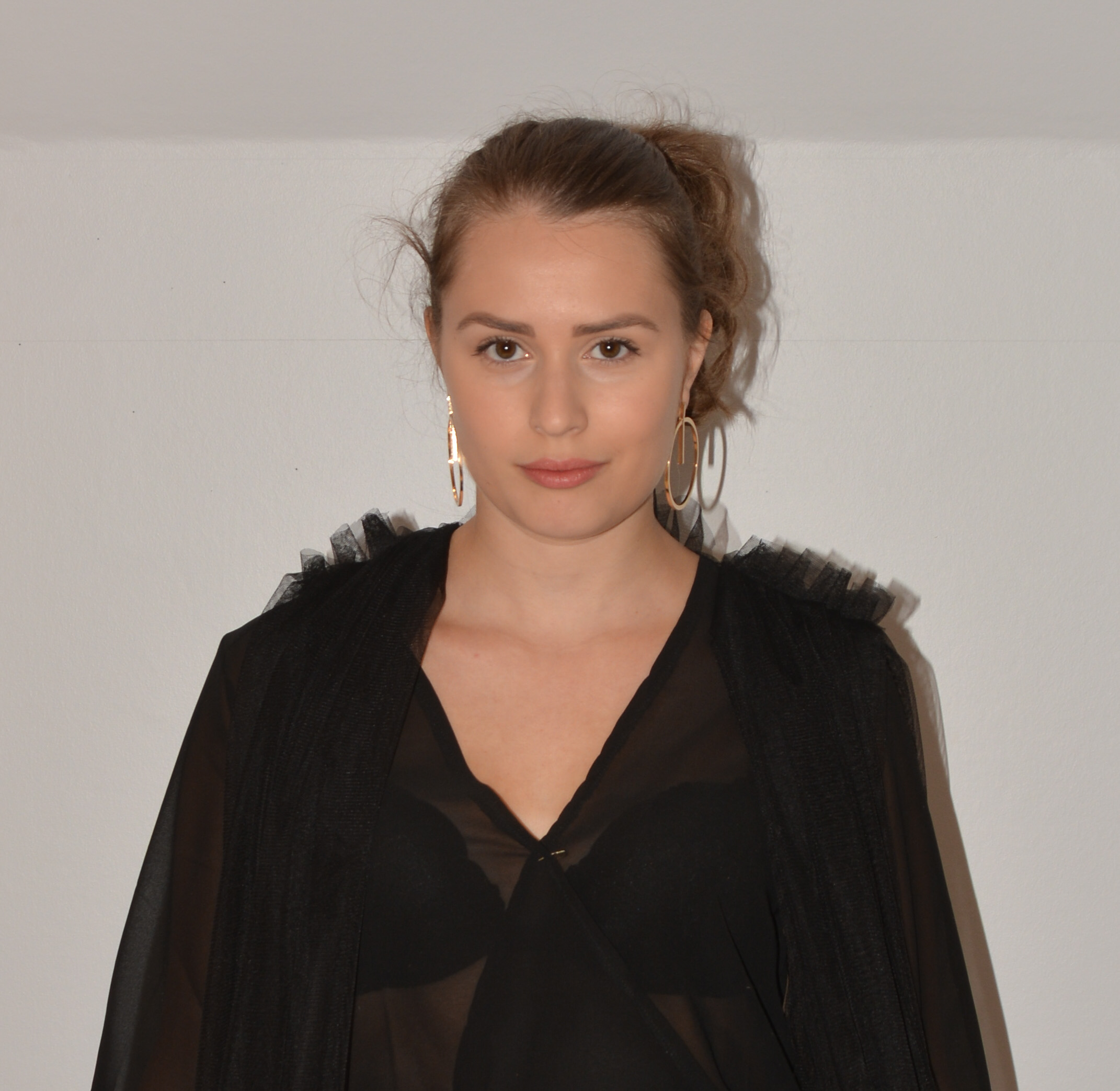 The Many Uses Of A Vest
I have written about this before? Yes, well, you can't do it too many times. No, then what have I been doing the past year? So, the many uses, where to start.. It's the most useful layering piece of all times. Layered over t-shirt and jeans? Over your favorite dress? Over your classic leather jacket? Yes, yes and yes. To keep your shape while layering you might need something to define the waist at the end. If you don't like using a belt, a cropped vest could be used instead.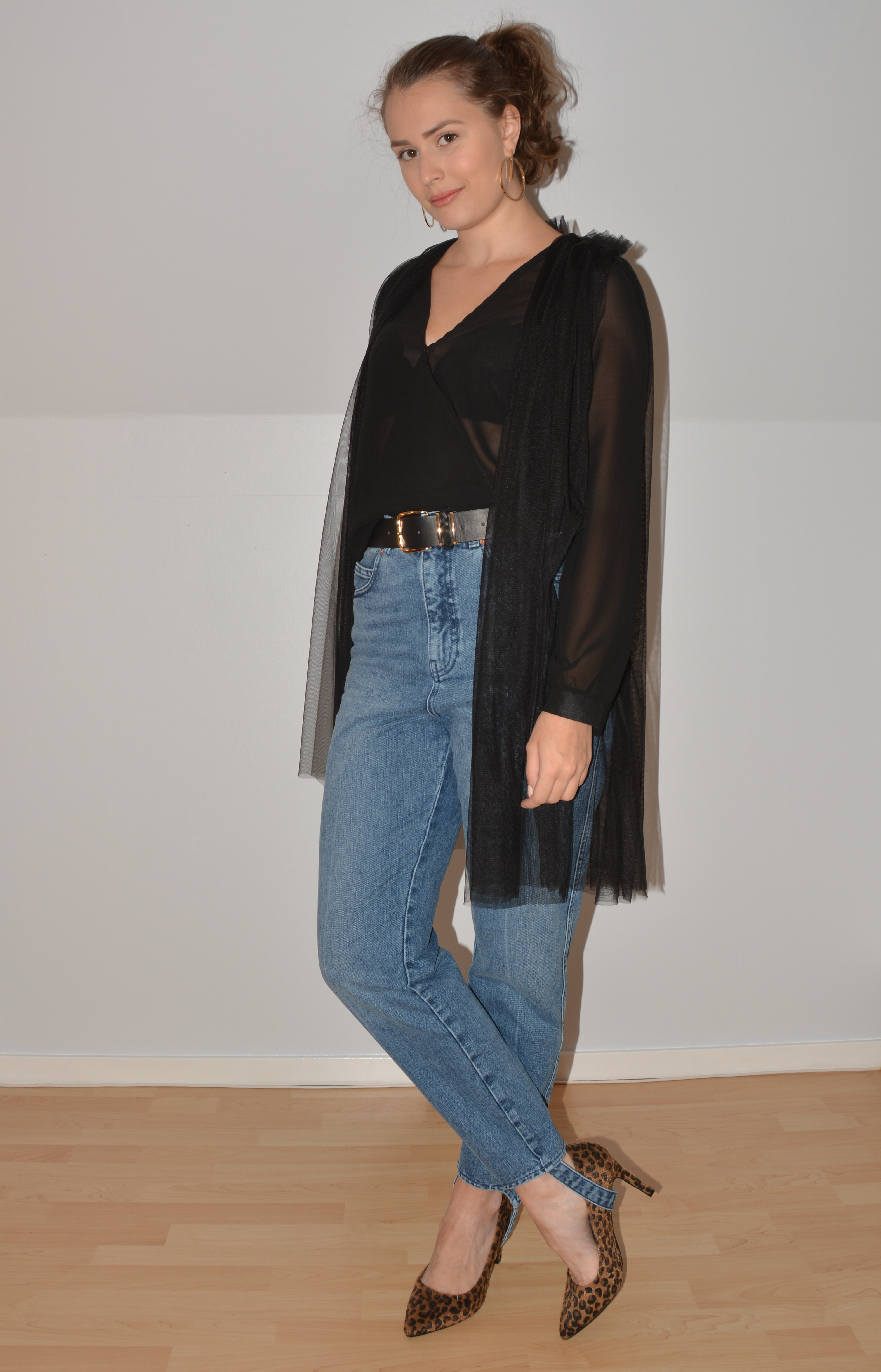 It adds that little extra to any outfit, especially if it's a statement vest. By that I mean (faux) fur, colors, prints or embellishments. Add it to a basic outfit with neutral colors, add it to an outfit with the same colors or go all out and mix different colors.
If you have a long vest, you might just have a dress as well. Button it up all the way, pin it or add a belt around your waist. Wear it as it is, with a skirt underneath or a dress (long sleeve, short sleeve or sleeveless.) You can also wear it underneath a cropped jacket or another vest.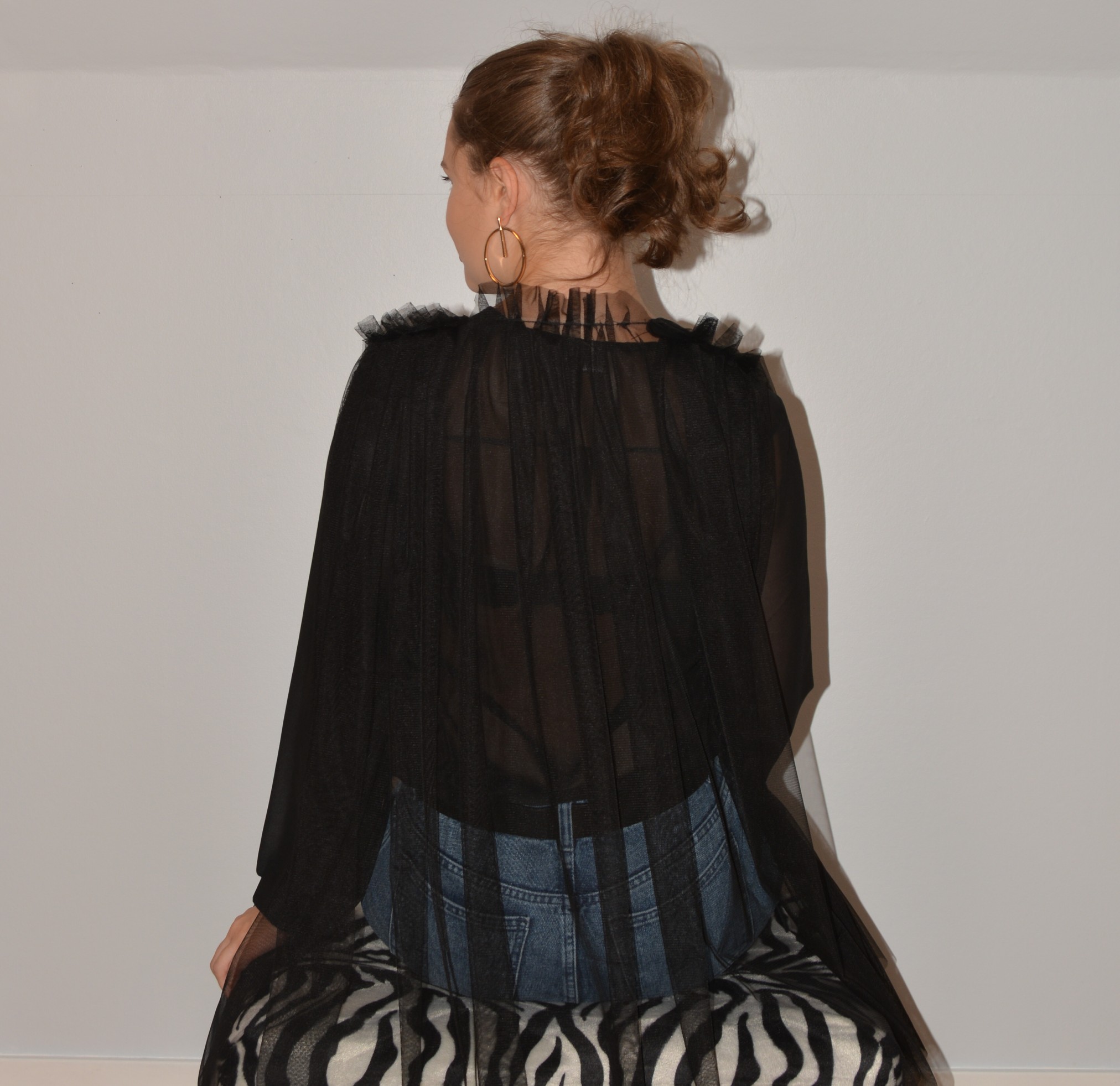 Tulle Vest
I had planned to make a tulle vest for a while and I finally had time to do it last week. I am so pleased with how it turned out and I'm sure I will use this a lot in the future. What's so great about a tulle vest or any tulle piece, is that you're still able to see what's underneath. But that's something that so great about any vest, it doesn't cover up what you have underneath.
Underneath I wore a black chiffon blouse, stirrup jeans from Asos, a black belt and leopard pumps from Pimkie. I also added a pair of gold earrings. If you love stirrups too, check out this post.

Thanks For Reading
Do you have any questions? Feel free to ask me in the comment section below. If you liked this post, please don't forget to click the like button below. To receive an email when I publish something new; subscribe to my email list by clicking the follow button below (or click here.) If you'd like you can also use the buttons below to share this post.
-Frida
Don't forget to follow, like and share: