Red Lipstick
Red is not considered a basic color, but in my eyes it has been for a long time. Even if it has I'm forever amazed at what the color red can do. Simply by adding a red lipstick, you've taken your look to a whole new level.
If you've wanted to try out a red coat, boots or pants, now is the time, because it's a huge trend right now. Although if you ask me, red is timeless and it always looks good. Try out wearing a red lipstick or nail polish first if you're not comfortable in red. You might be surprised by how good it looks 😉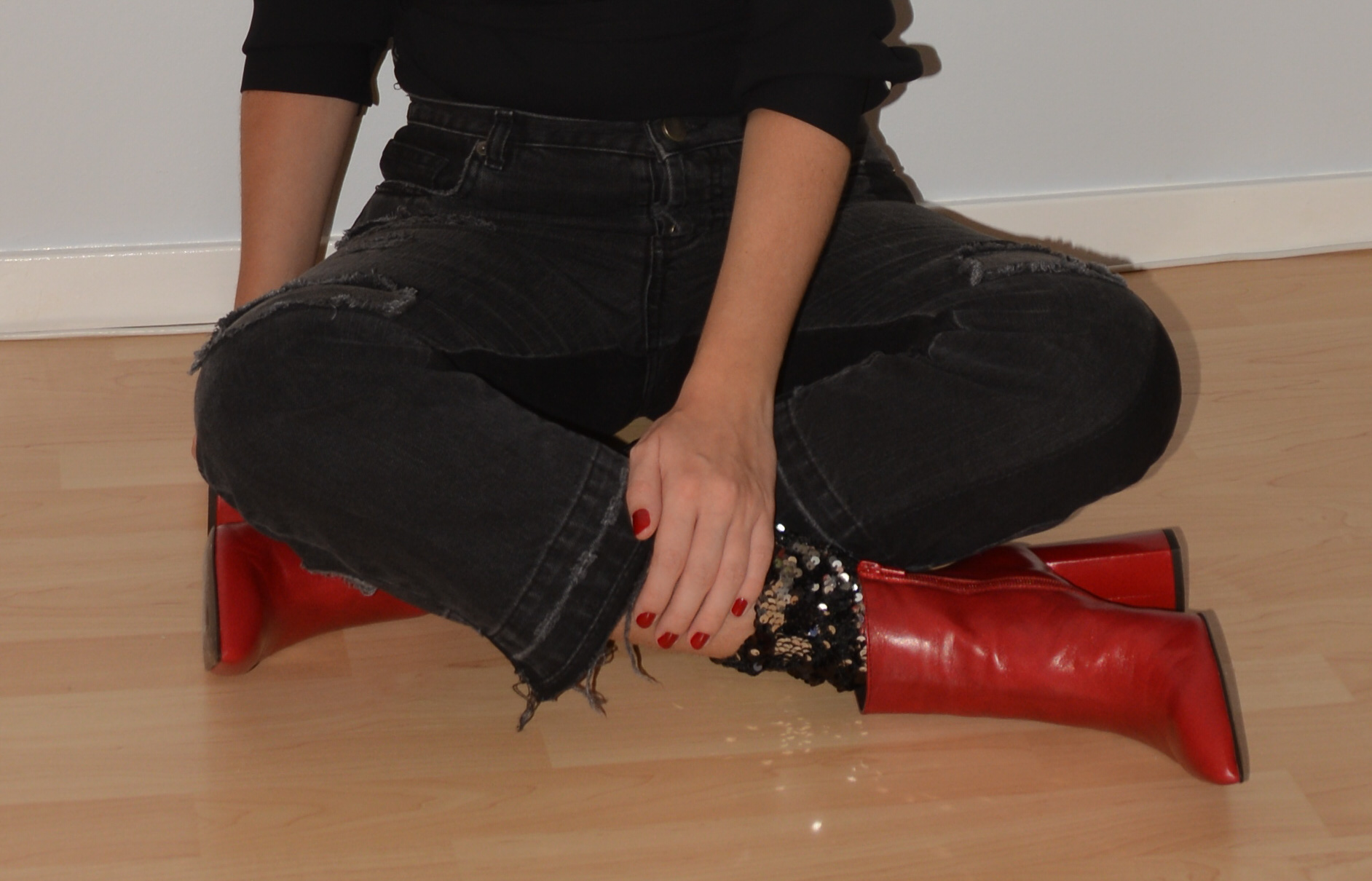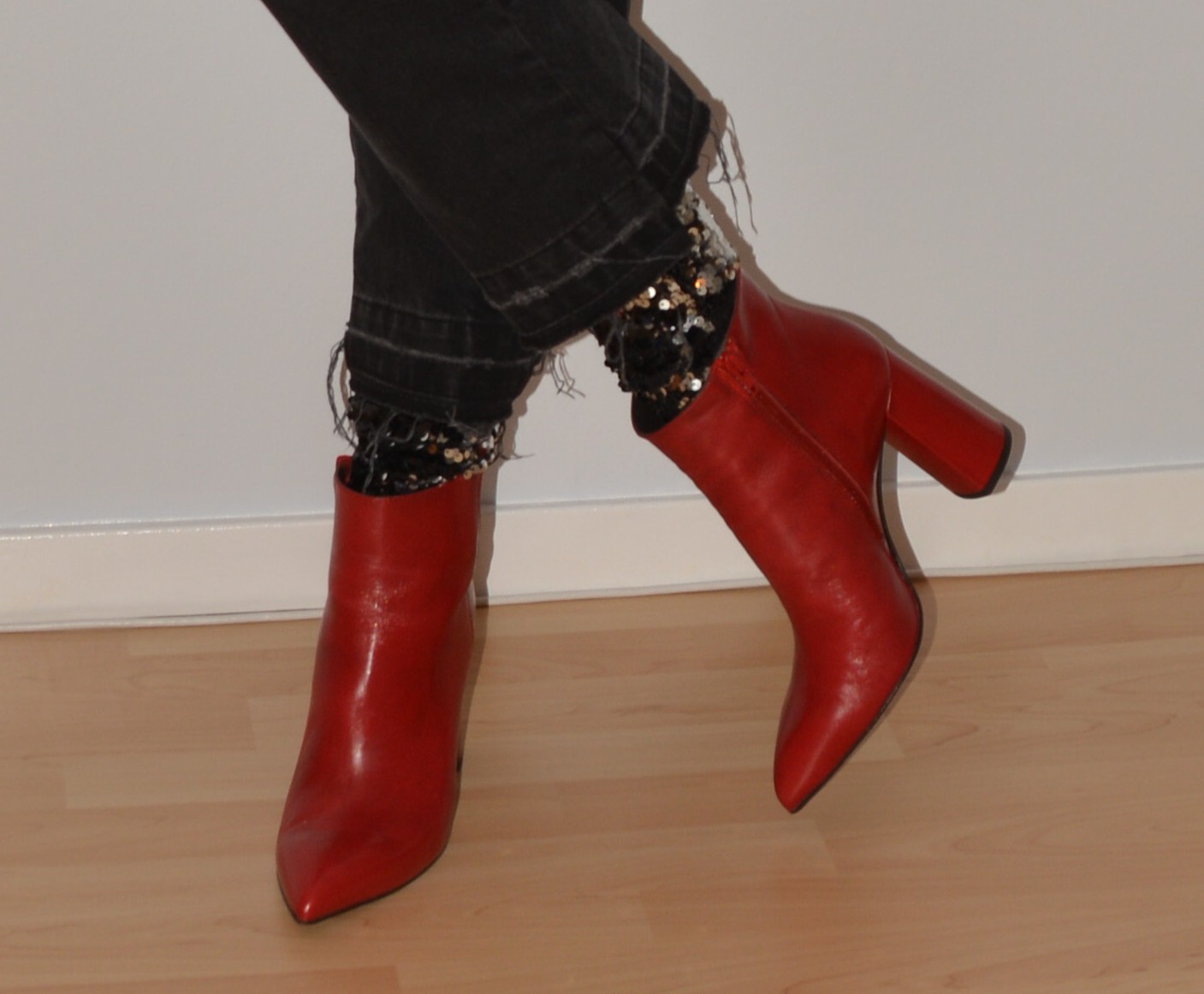 My Newfound Love
If you follow my Instagram, you've already seen my new red boots. Because of my love for red, I know these boots will stay with me forever. They go with so many of my pieces and I have so many outfit ideas, I don't even know where to start.
Of course, I started today with something simple, yet interesting. I paired one of my favorite pair of jeans with a black wrap blouse. I added gold earrings and to make the outfit more unexpected I wore my sequin socks (here is another post where I'm wearing them) from Asos. Finally, I added red lipstick and red nail polish, which I think ties the whole look together.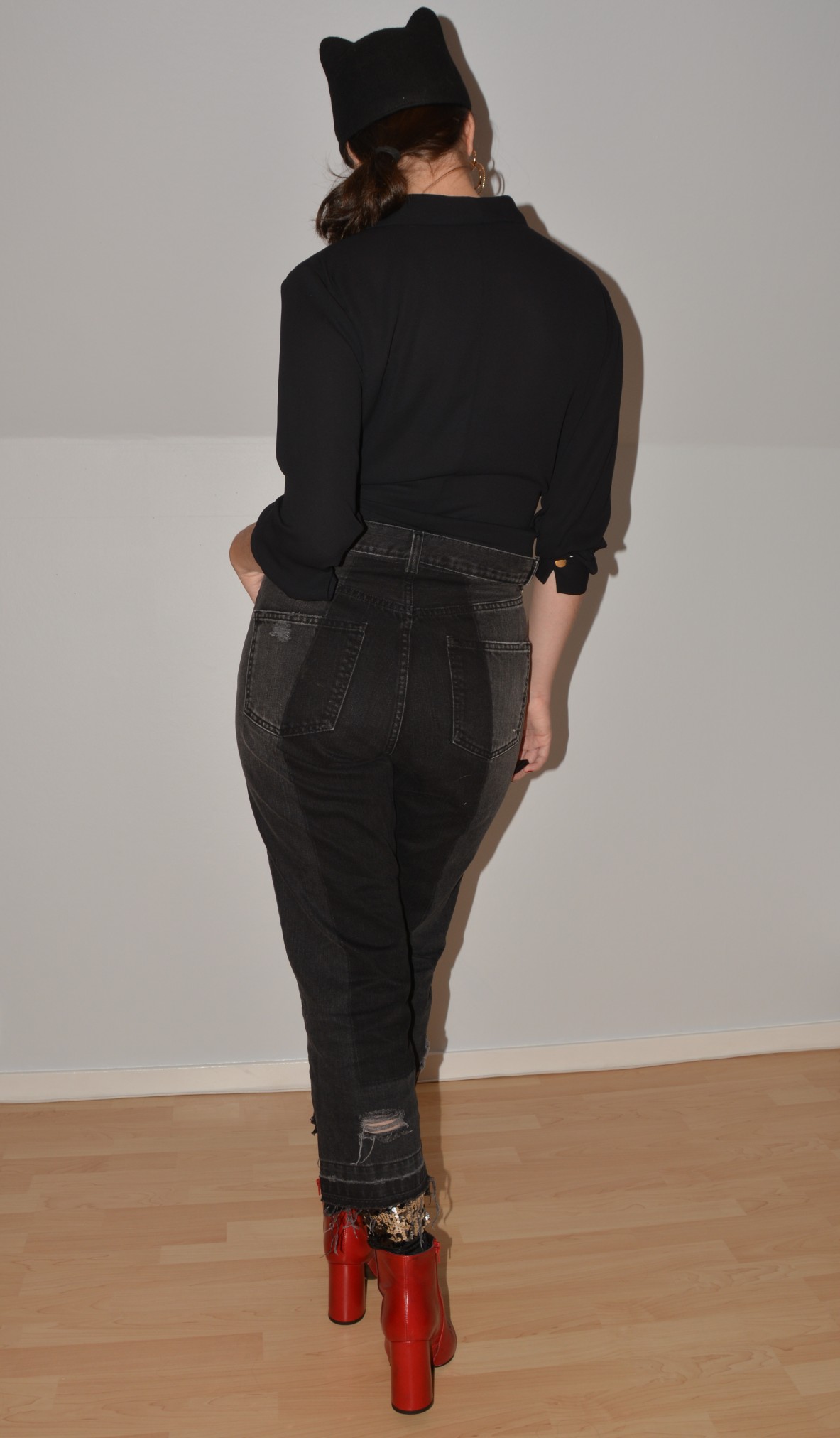 The Obvious
I'm sure you're wondering why I it took me so long to state the obvious. I dyed my hair! I love it, I've done it before and I wish it would look like this naturally. In fact, I will always wonder how me and my sister ended up with light brown hair, considering our mom has dark brown, almost black hair.. If you ask me, we both look much better in a darker brown, I'm sure my sister would agree. I suppose this mystery remains unsolved..
(*Edit: Another obvious thing that I managed to forget about completely is my felt cap with ears. I can't believe I didn't catch that sooner.. I actually bought this at the kids section at an H&M store a few years ago. The reason I wanted it in the first place was because I had seen a similar one from BCBGMAXAZRIA and then when I saw this(which was so much cheaper) I just had to get it. I'm usually not one for cute details like ears but I just love this hat. It's on the verge of being too small, but it works.*)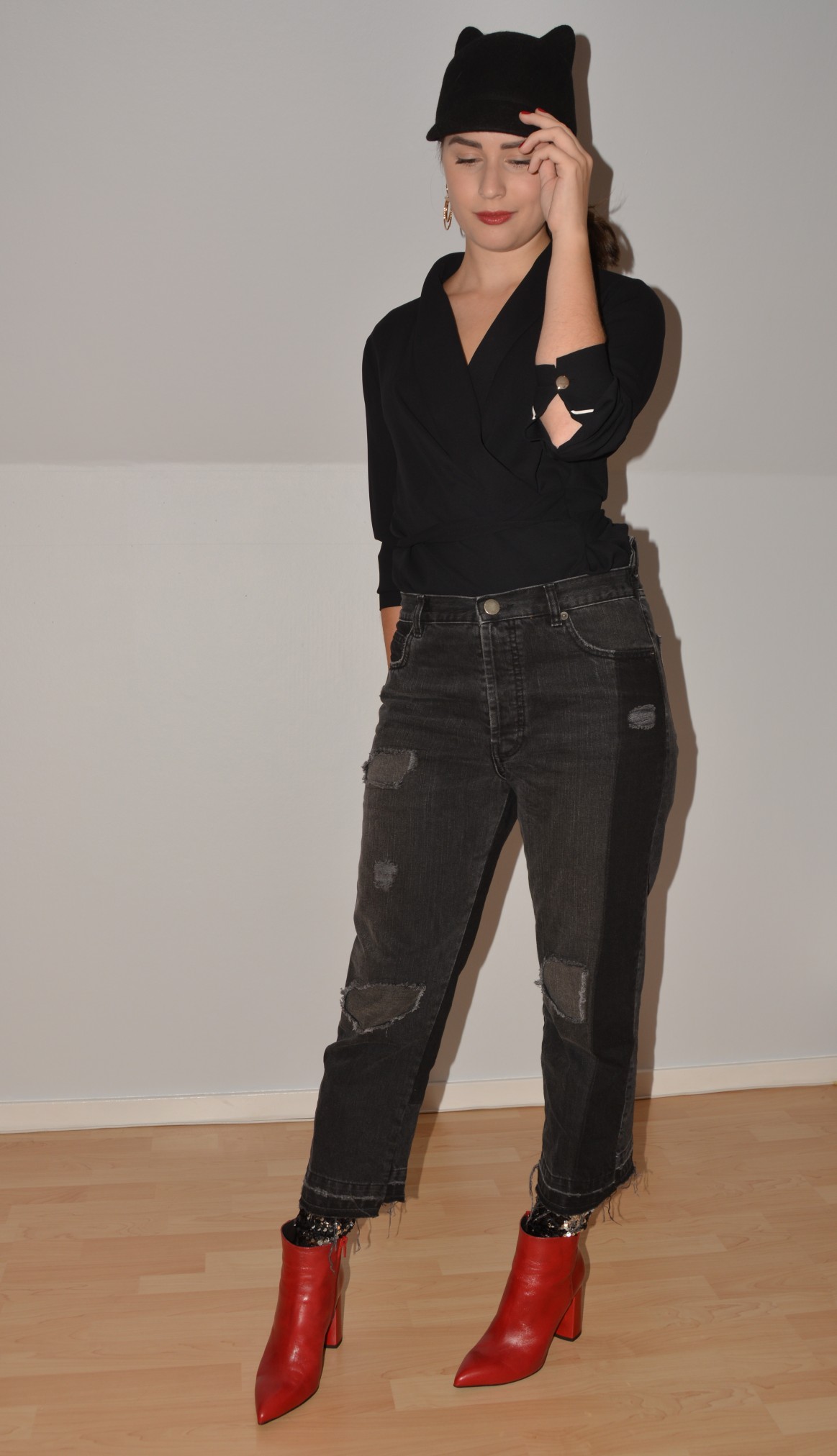 Thanks For Reading
Do you have any questions? Feel free to ask me in the comment section below. If you liked this post, please don't forget to click the like button below. To receive an email when I publish something new; subscribe to my email list by clicking the follow button below (or click here.) If you'd like you can also use the buttons below to share this post.
-Frida
Don't forget to follow, like and share: