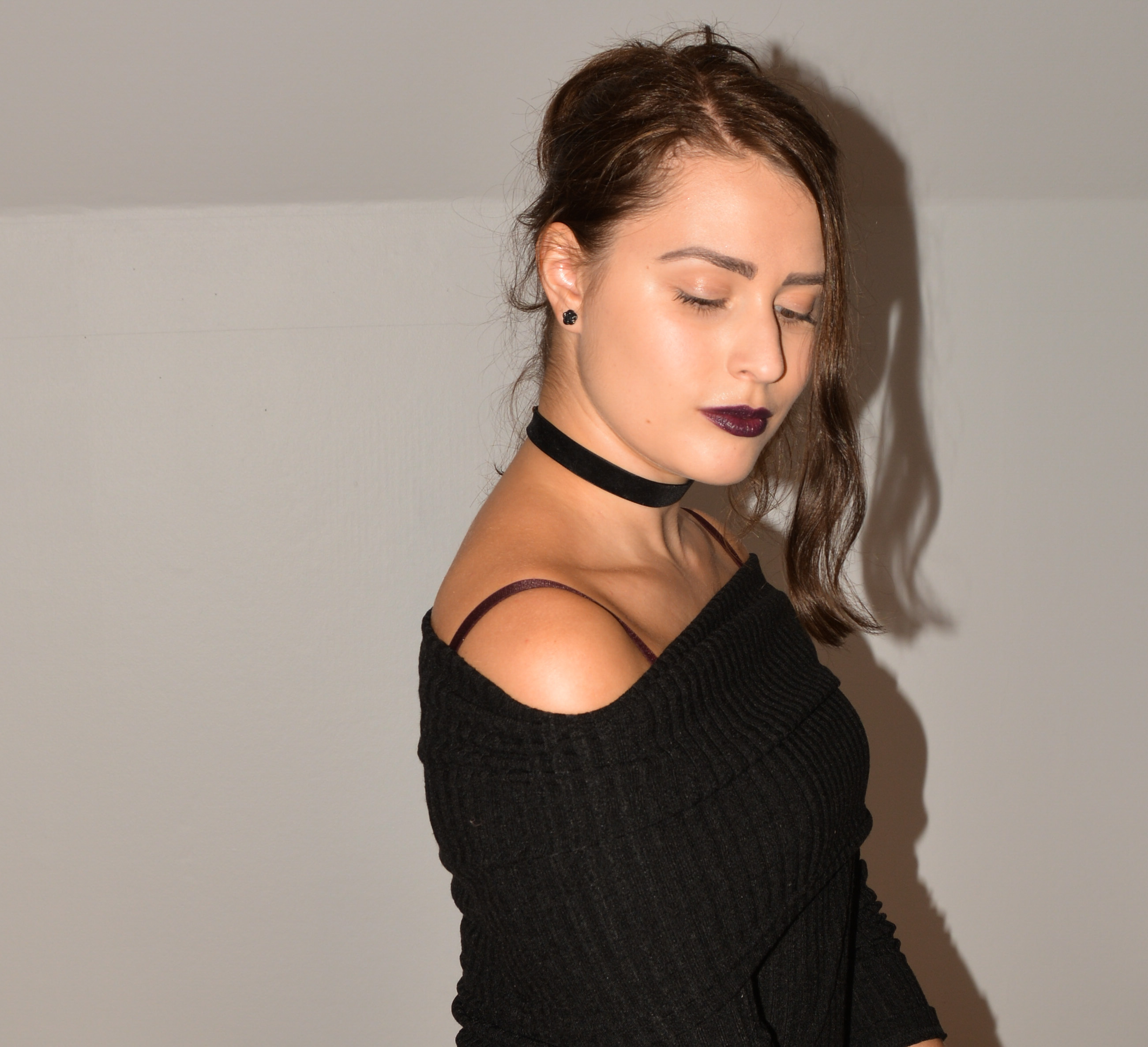 I remember waking up a couple of weeks ago, remembering one of the dreams I had that night. I had bought a blue lipstick and I looked amazing in it. I was sad to realize that I didn't actually own a blue lipstick, but at least I know now that I feel like trying out new colors. So I bought a dark purple lipstick from MAC (called "cyber") and I'm so in love. I still want that blue lipstick, but we'll see..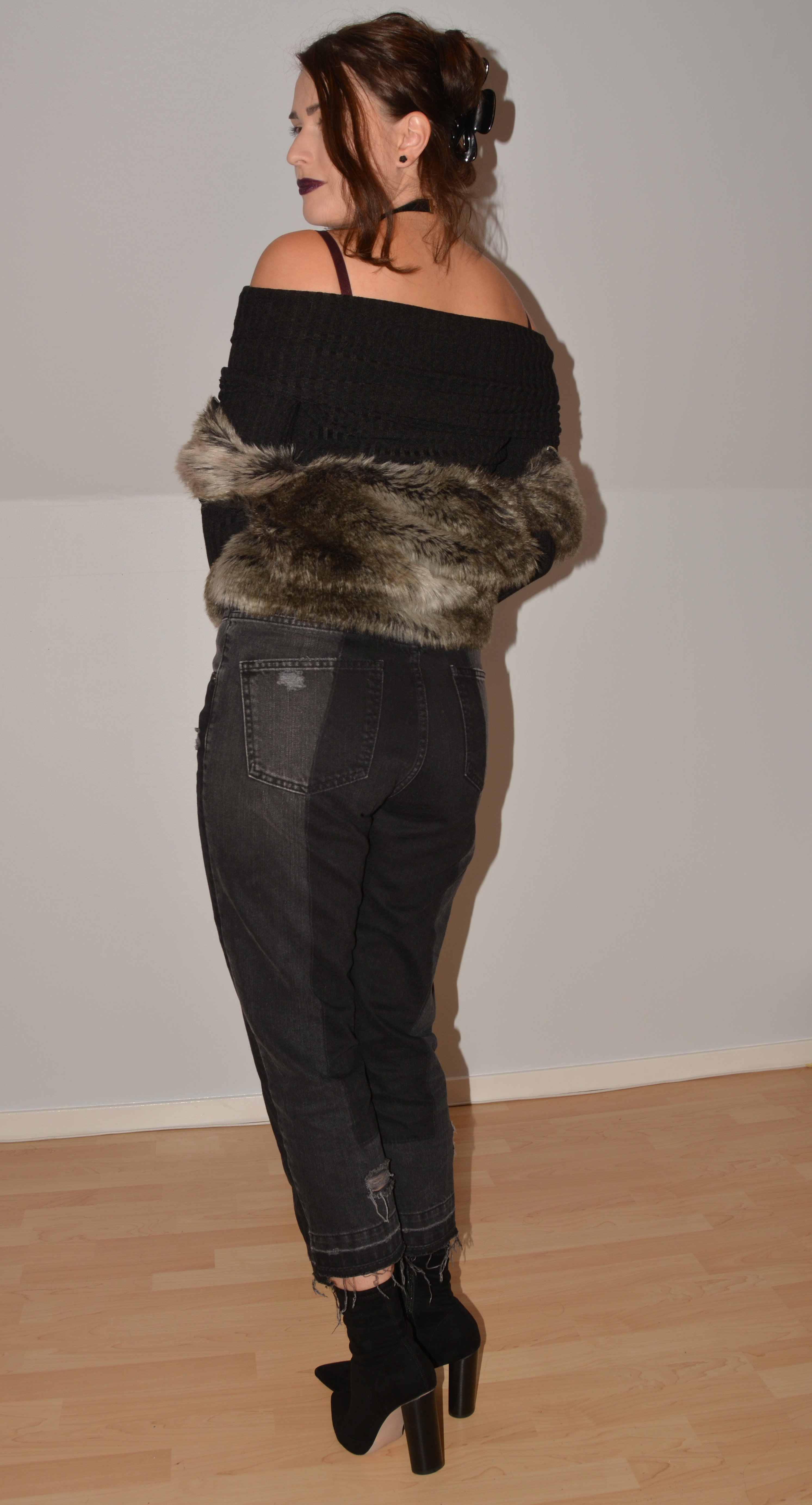 After I bought the lipstick I found a huge hair clip (which I had been looking for.) When I came home, I wondered if it might be too big, but like I said then, at least my head will look smaller. Not that I have a big head, but still. Anyway, I tried it out and it was the perfect size after all.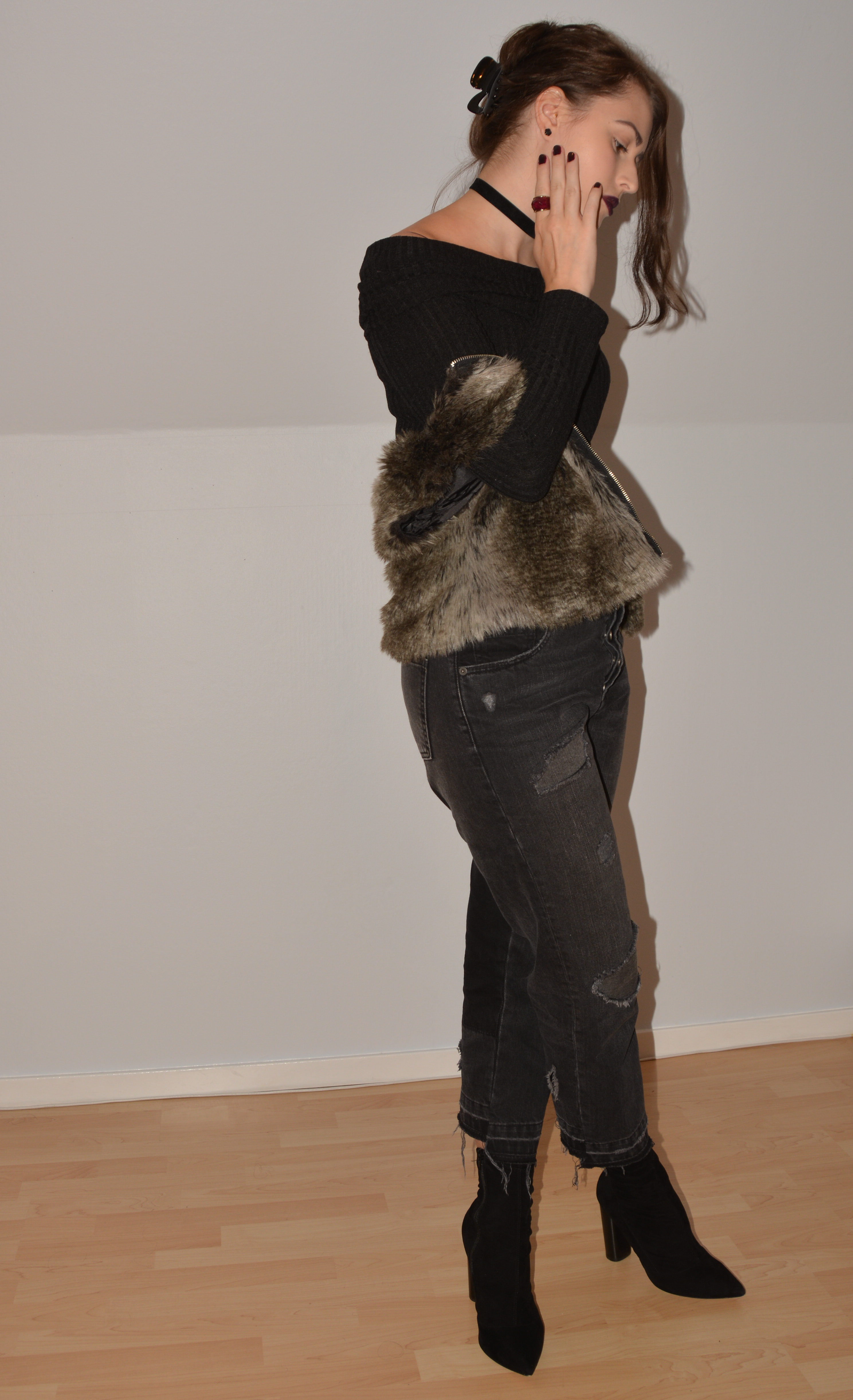 Unusual Lipstick Colors
If I could have all the (unusual) lipstick colors I wanted, this is what my list would look like:
Navy
Emerald green
Bright cold purple
A warmer bright purple
Warm darker orange
Gold
Silver
Copper
Chocolate brown
Dark red (not that crazy, but I want it)
Although I'd love to wear these colors on my lips, I must admit I'm a little bit scared to do it. I usually don't care about what other people think, but in this case I don't feel entirely comfortable. I'll start with this dark purple and see how it goes, I think I love it enough to wear it anyways.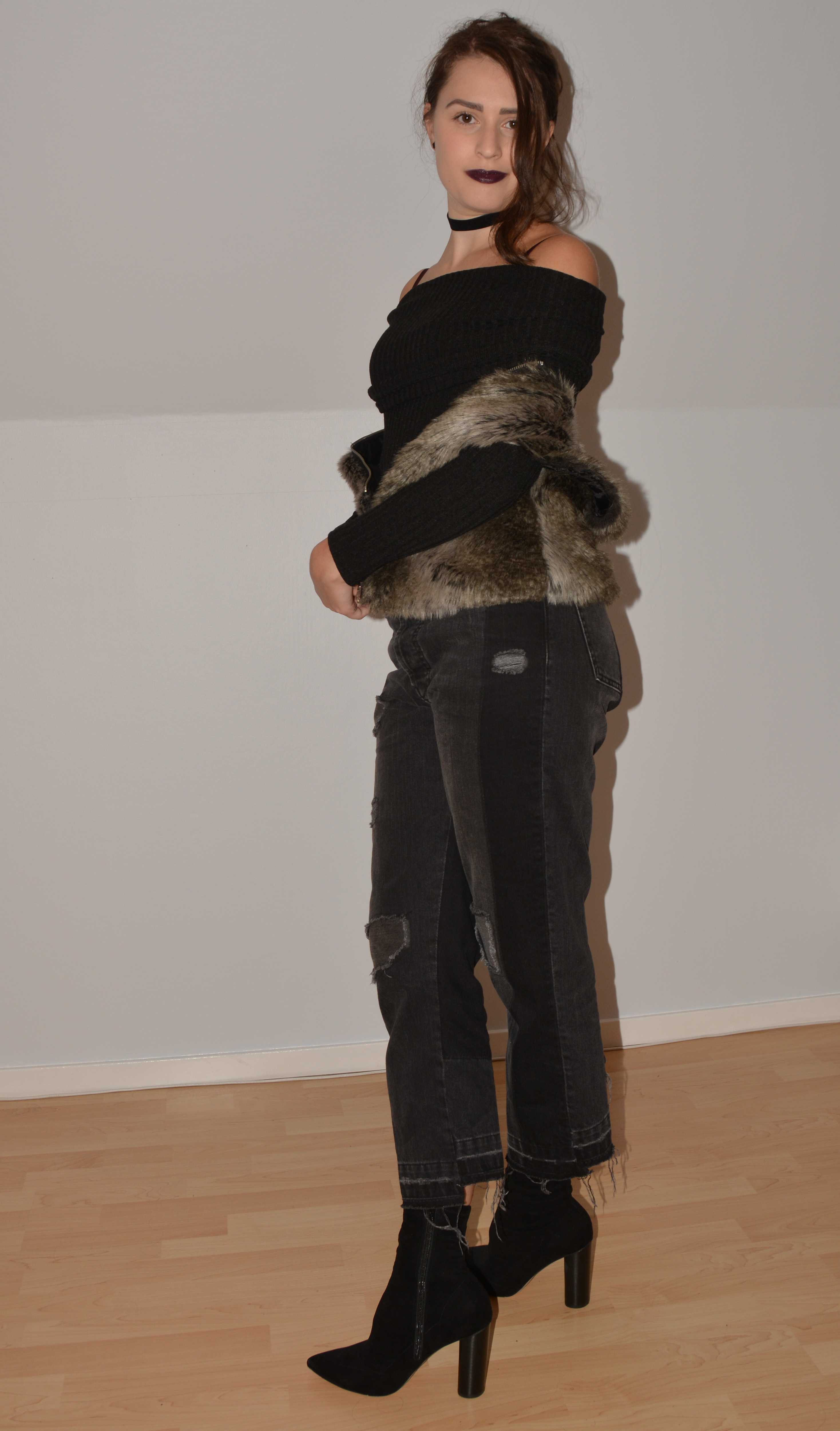 The Good Old Days
My look today is one that I really love, because of the many 90's/Early 2000 details; The off shoulder top, faux fur, dark lipstick, choker and the hair clip. I remember in the early 2000 when updos with clips were trending, I loved wearing my hair like I am today. Simply take your hair, twist it, lay it against your head with the ends pointing up, add the clip to keep it in place and let the ends cascade over the clip. I always had problems with this look before, because my hair was too thick for most clips, this one is definitely big enough.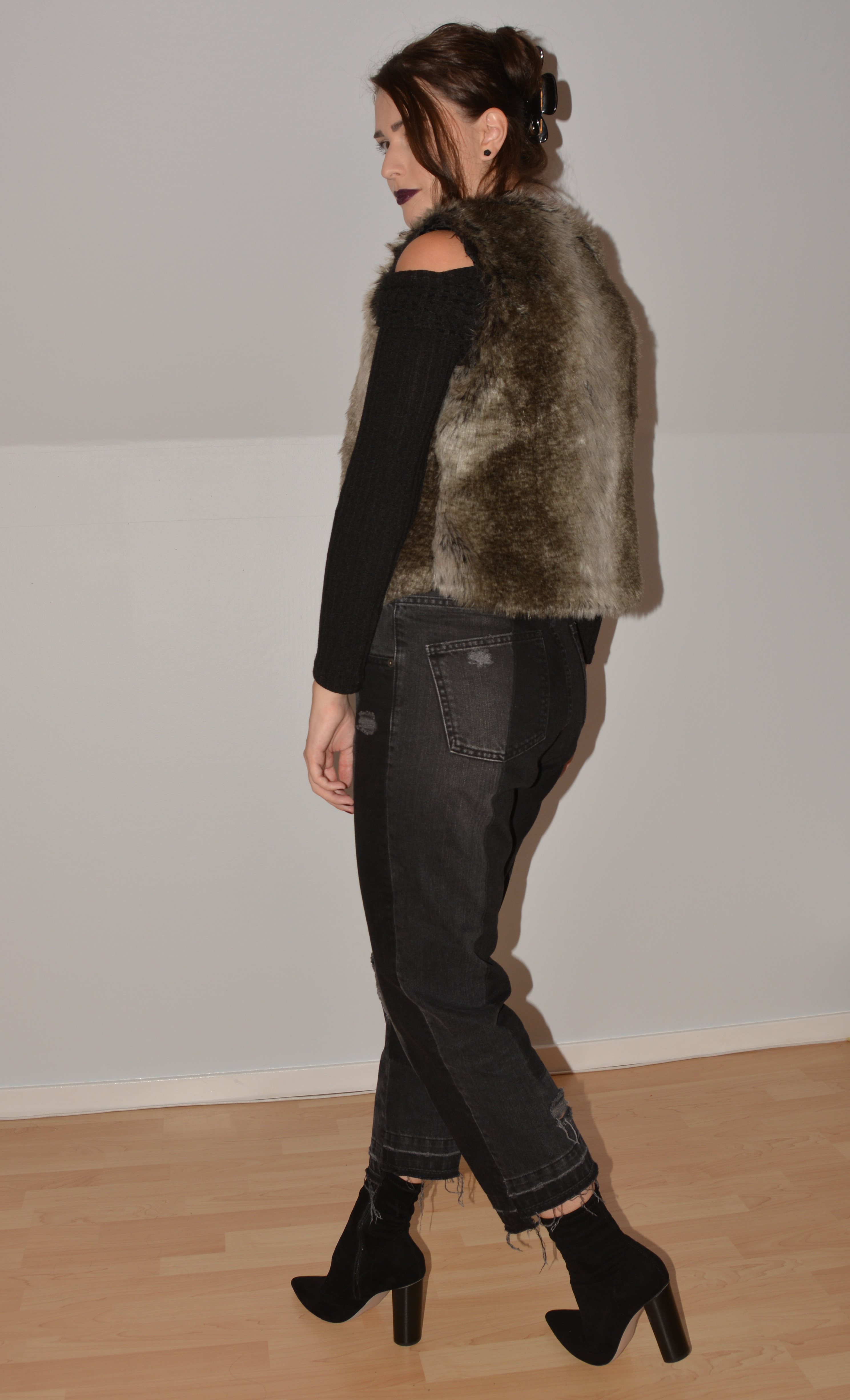 Thanks For Reading
Do you have any questions? Feel free to ask me in the comment section below. If you liked this post, please don't forget to click the like button below. To receive an email when I publish something new; subscribe to my email list by clicking the follow button below (or click here.) If you'd like you can also use the buttons below to share this post.
-Frida
Don't forget to follow, like and share: