What A Bag Strap Can Do
I love a detachable bag strap, because that way you can easily variate the look of your bag. This is so good when you have one particular bag you like to use most of the time. Any smaller bag with straps that can't be moved to another bag makes me want to shake my head and roll my eyes. Why not always make bags with detachable bag straps, this doesn't make sense to me…
If you have a bunch of bag straps belonging to your bags, try them out with different bags. I promise, it will make a difference. If you have the perfect chain strap, move it to the bag you're planning to use. The worst thing is a bag strap with an awkward length, or one that looks cheap compared to the bag. I've noticed that the bag strap looks and quality reveals the price of the bag, and that can ruin a whole look.
By adding a "statement" strap to your bag, you can change your whole outfit. Examples of statement bag straps are: Guitar straps (with colors, embellishments and prints), wide chains, rope, feather trims and faux fur. With all of that said, here is how I made my faux fur bag strap (which took no longer than 15 minutes as long as everything is prepared.)
How I Made My Faux Fur Bag Strap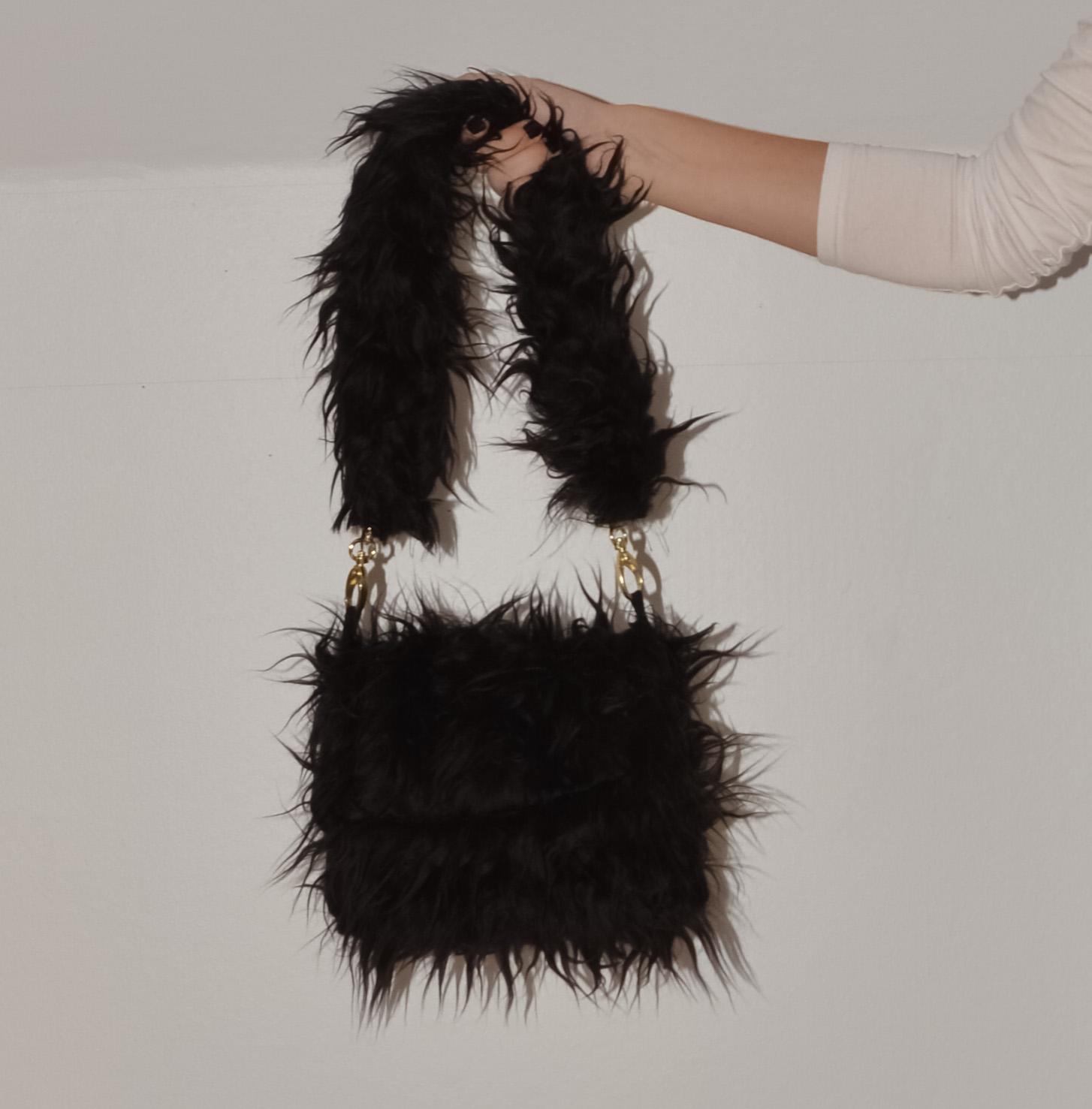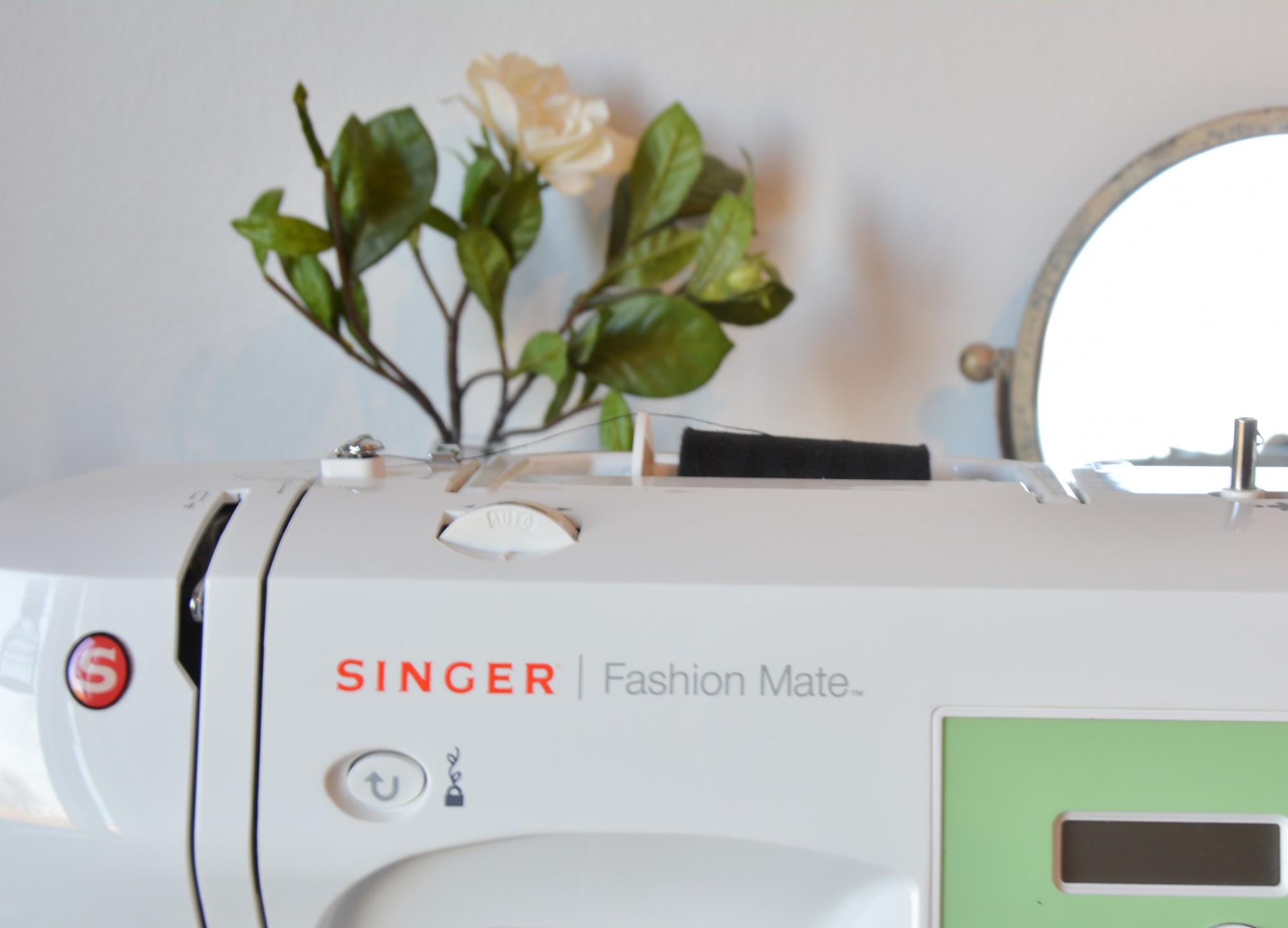 Preparations:
Make sure you have a chain or a strap in your desired length (with clasps at the ends.)
Cut out a piece of faux fur fabric in the same length as the chain. The width depends on the chain, but make sure it's wide enough.
Thread your sewing machine unless you're sewing with thread and needle.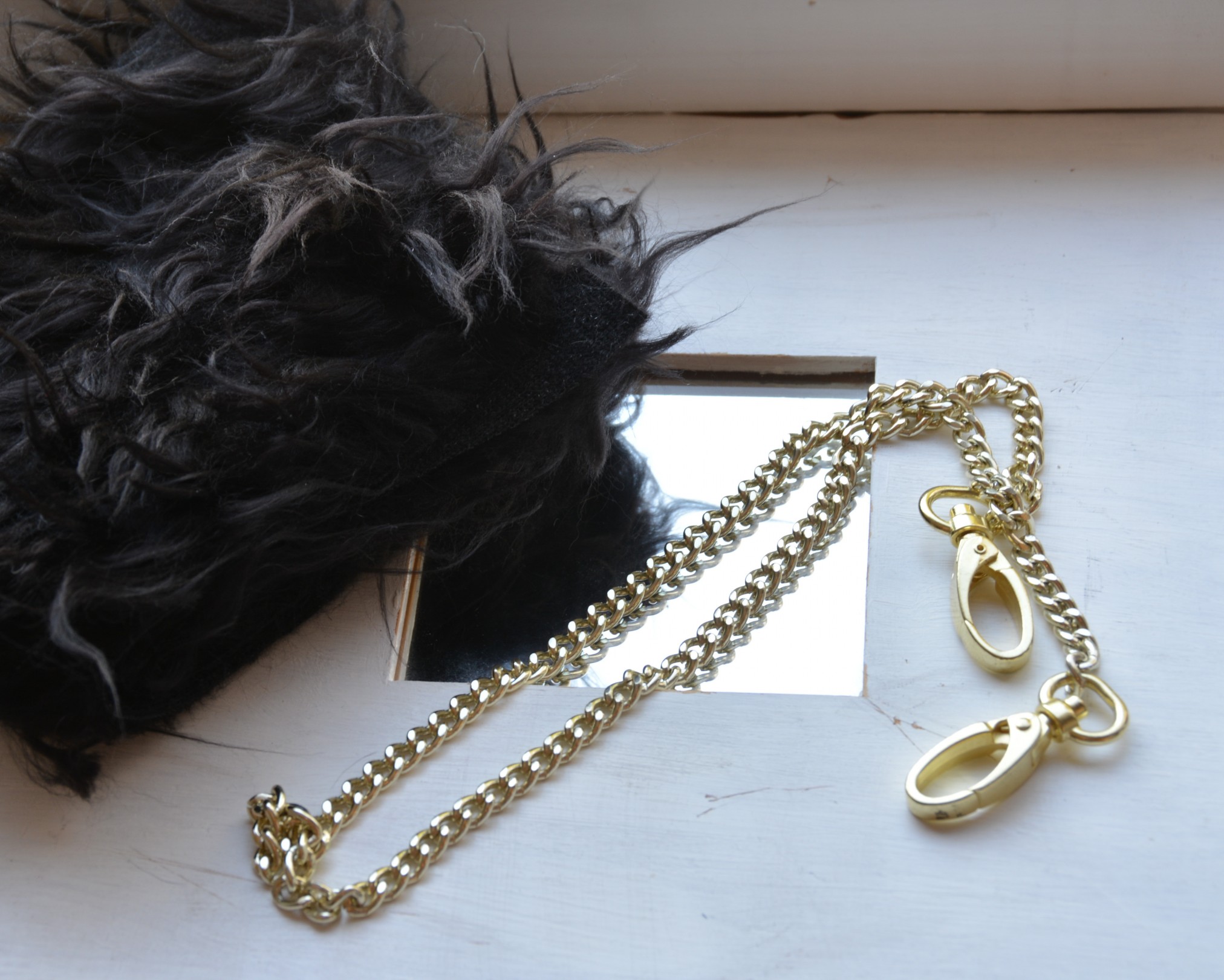 The Steps
I started by taking my faux fur and folding it in half with the inside out. Then I pinned it in place, making sure to tuck in the fur.
Then I sewed along the edge and then I turned it so the faux fur was on the outside. This was a bit tricky, I used a long stick to help pull it through (if you're making a slim strap, you may have to do it some other way.)
Finally, I pulled the chain through and sewed together the ends to keep the chain from slipping out.
Super easy, quick and gorgeous! Let me know what you think in the comment section!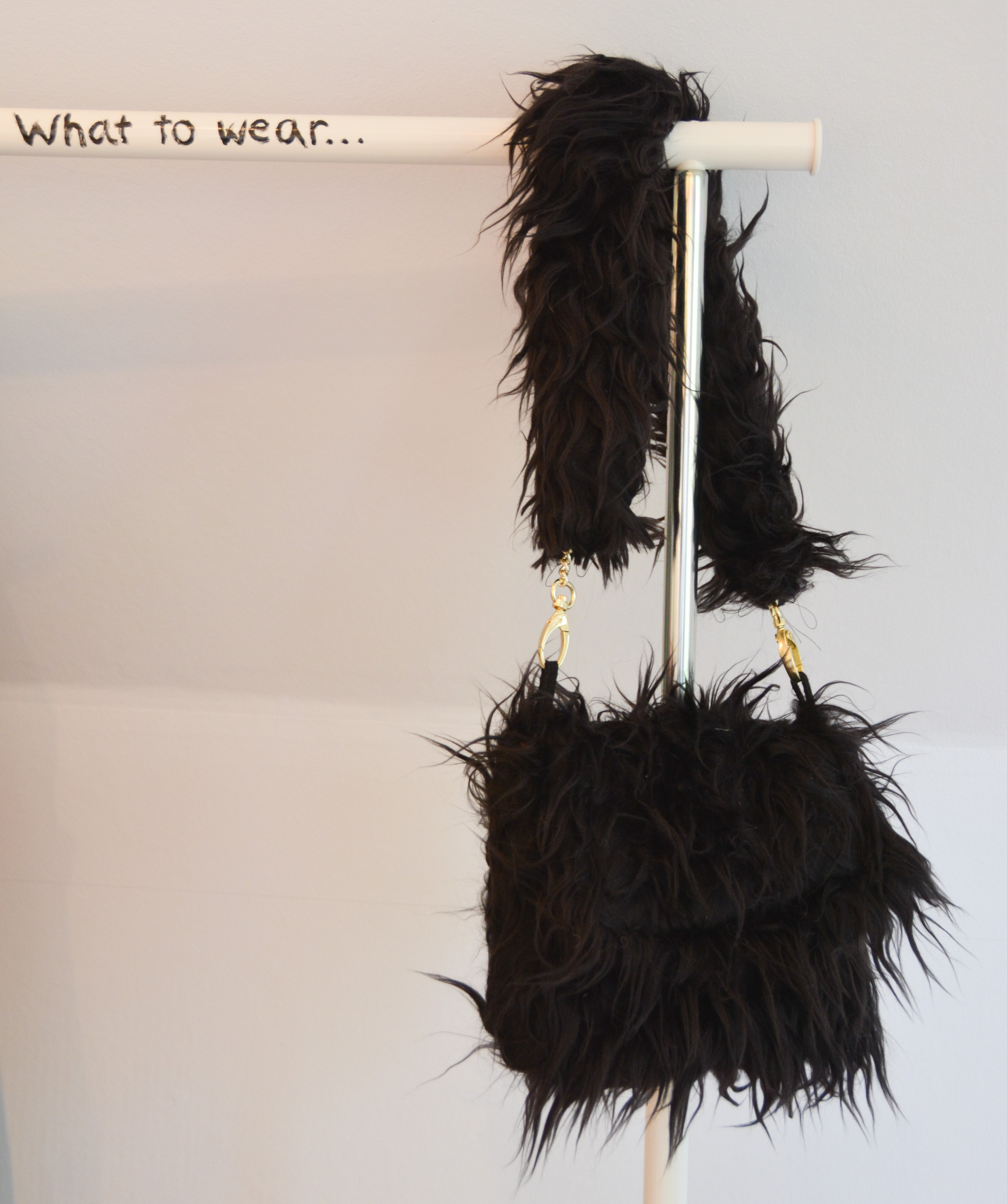 If you liked this DIY, you might also like this where I show you how to make this faux fur bag above, using the same fabric.
I first got my bag strap idea when I saw this in store in Malta, of course, it's out of stock now, but that's understandable I guess 🙁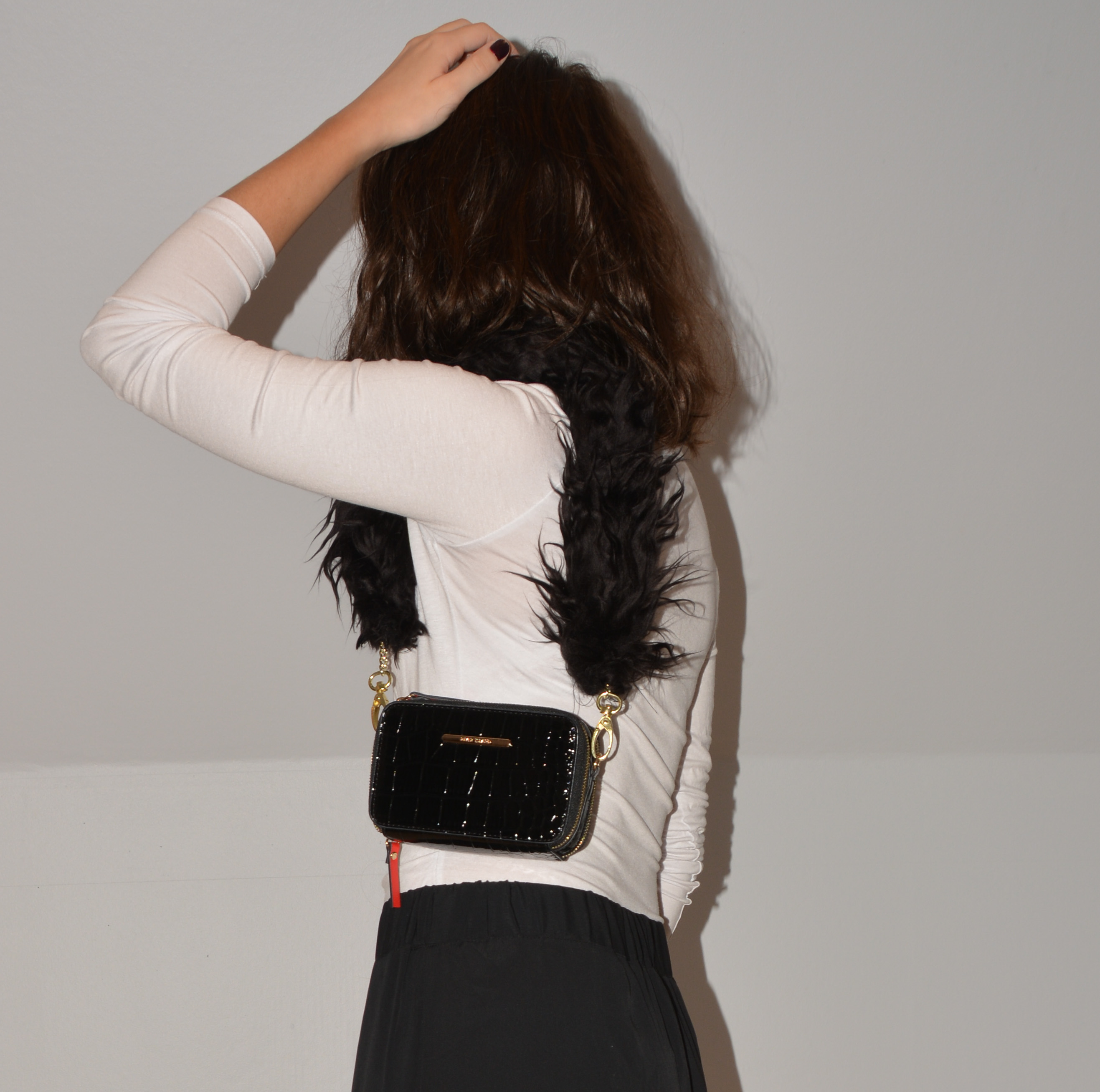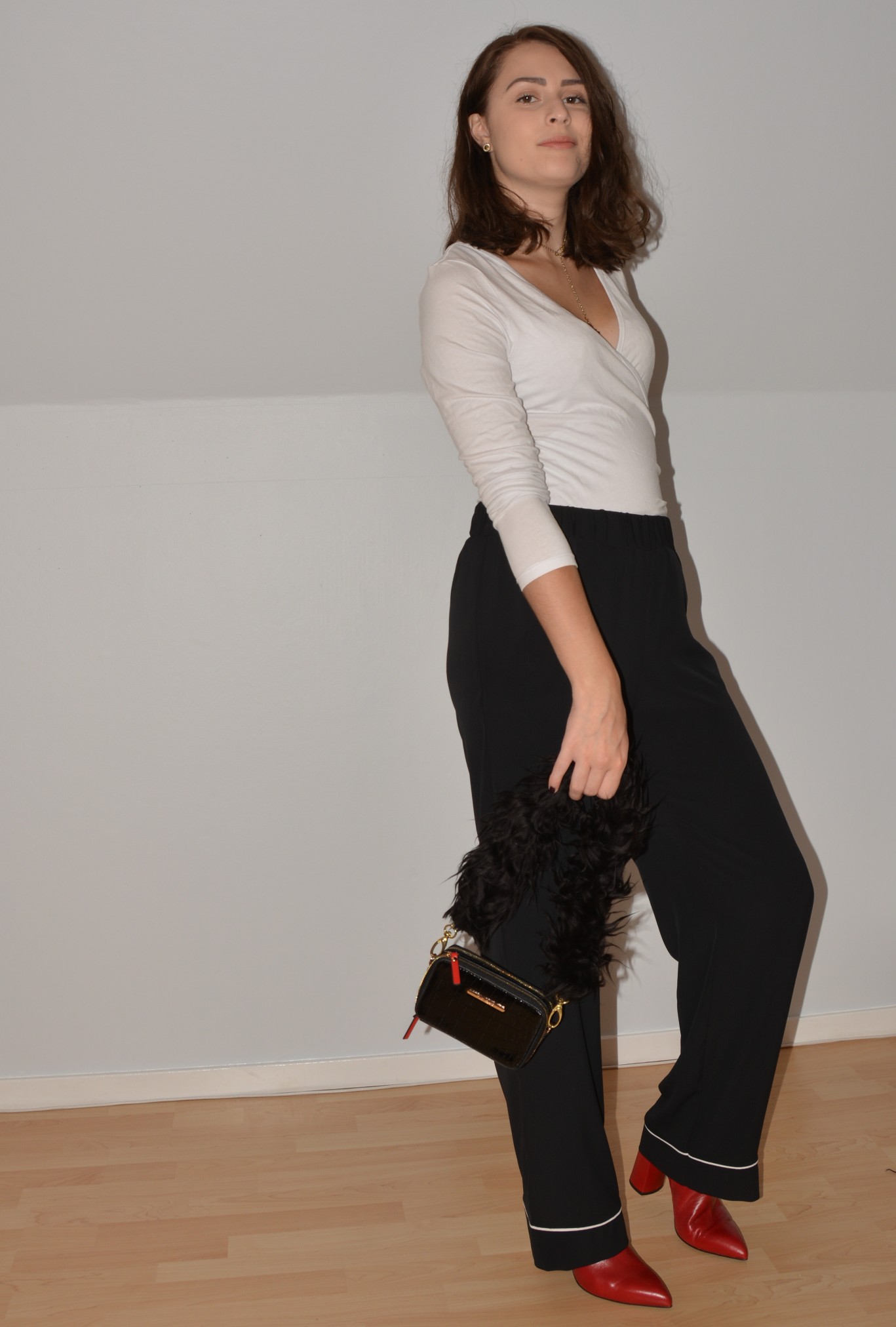 Thanks For Reading
Do you have any questions? Feel free to ask me in the comment section below. If you liked this post, please don't forget to click the like button below. To receive an email when I publish something new; subscribe to my email list by clicking the follow button below (or click here.) If you'd like you can also use the buttons below to share this post.
-Frida
Don't forget to follow, like and share: