Classic Plaid
For me, plaid is a must during the fall and winter and this time it's all about classic plaid in black and white (and grey.) Because I love this trend so much, I have invested in a new wool coat, a vest and a pair of leggings/pants (my coat and vest has some red in it as well.) They work just as well separately as they do together. Although plaid on plaid might feel a bit intimidating, I promise it will look good as long as you stick to the same color palette on all pieces.
Here is a link to the wool coat from Mango, and to the pants from Zara. The vest is from Bershka but it appears to be sold out online (I bought mine in the store).
If I were to buy more pieces in classic plaid it would definitely be a blazer, a co-ord with a long sleeve crop top and pencil skirt, and probably a pair of earrings like these.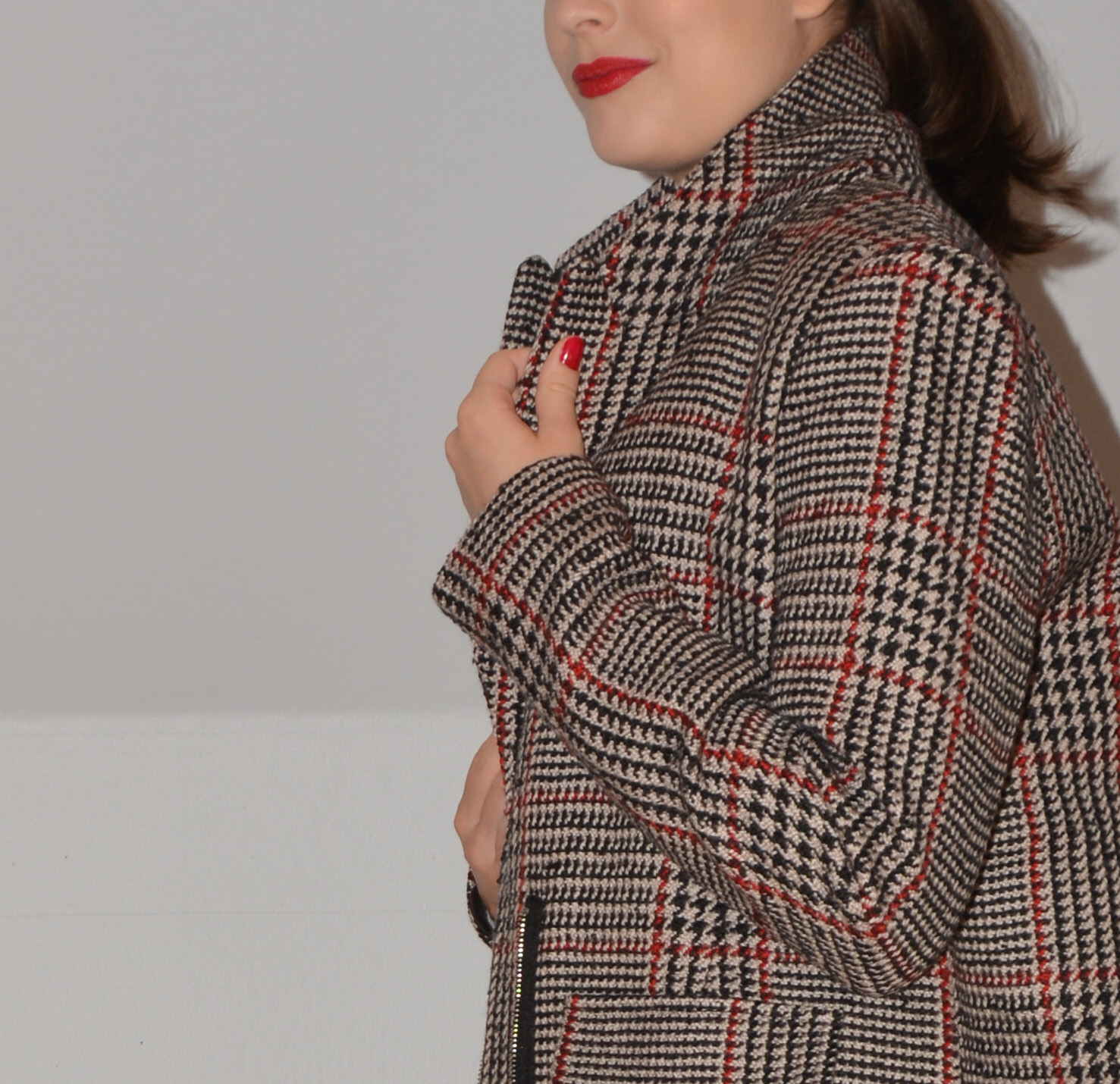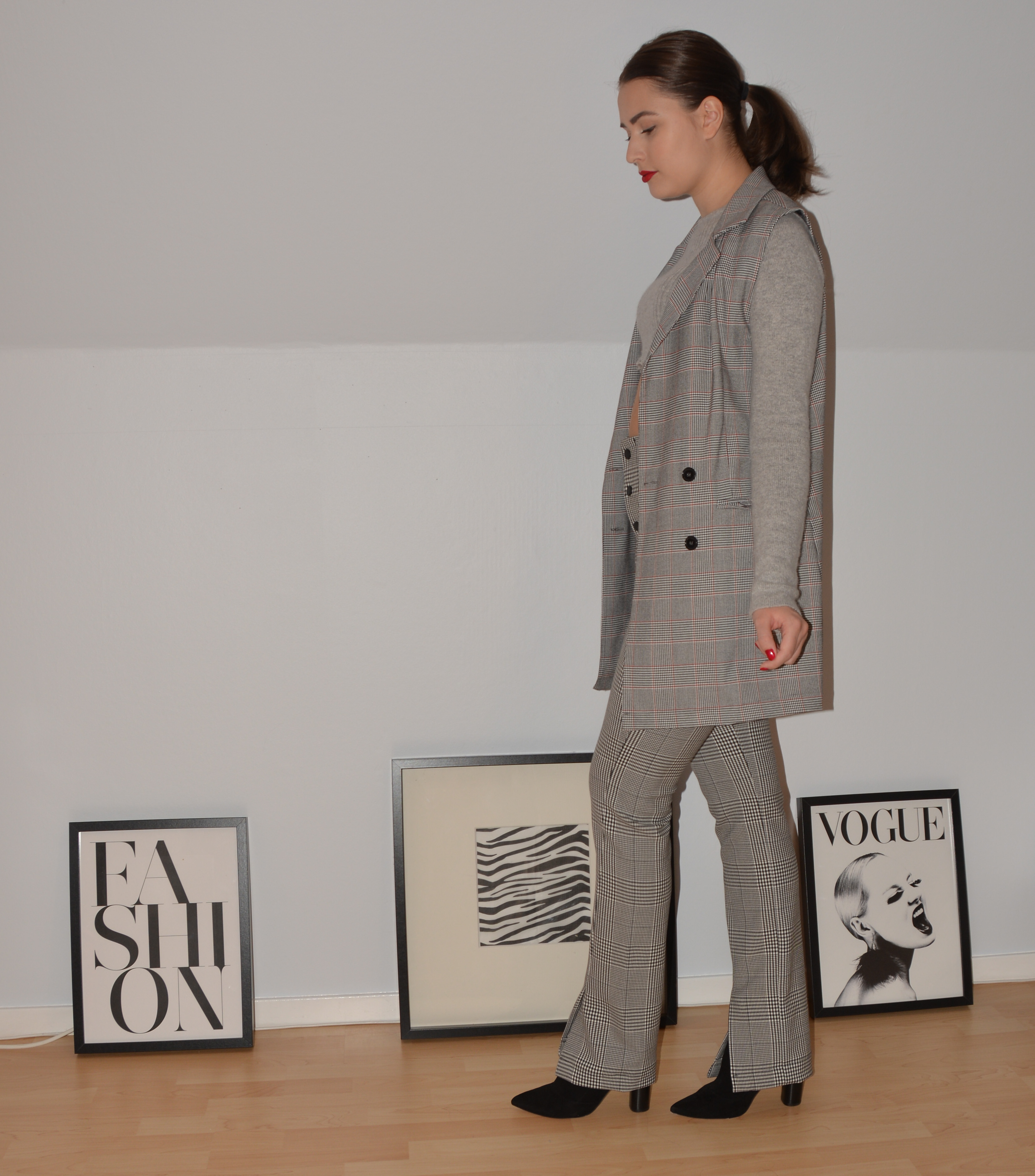 Layered Plaid
What's so great about this outfit is that you can variate it depending on the temperature. On a really cold day, I would also have added a basic cropped long sleeve underneath my knitted top. With the vest and the wool coat over I'll definitely keep warm. Another thing to add is a knitted scarf in either red or plaid, and maybe some earmuffs.
Thanks to the red details in my vest and coat, it was easy to complete the outfit with some color. To bring out the red, I applied classic red nail polish and lipstick. I also wore my favorite pointed black boots for some height. I kept the rest of the look simple by skipping jewelry completely. I'll admit, I simply forgot about it at first, but then I realized I preferred the look without. Sometimes, makeup works just as well as jewelry or accessories.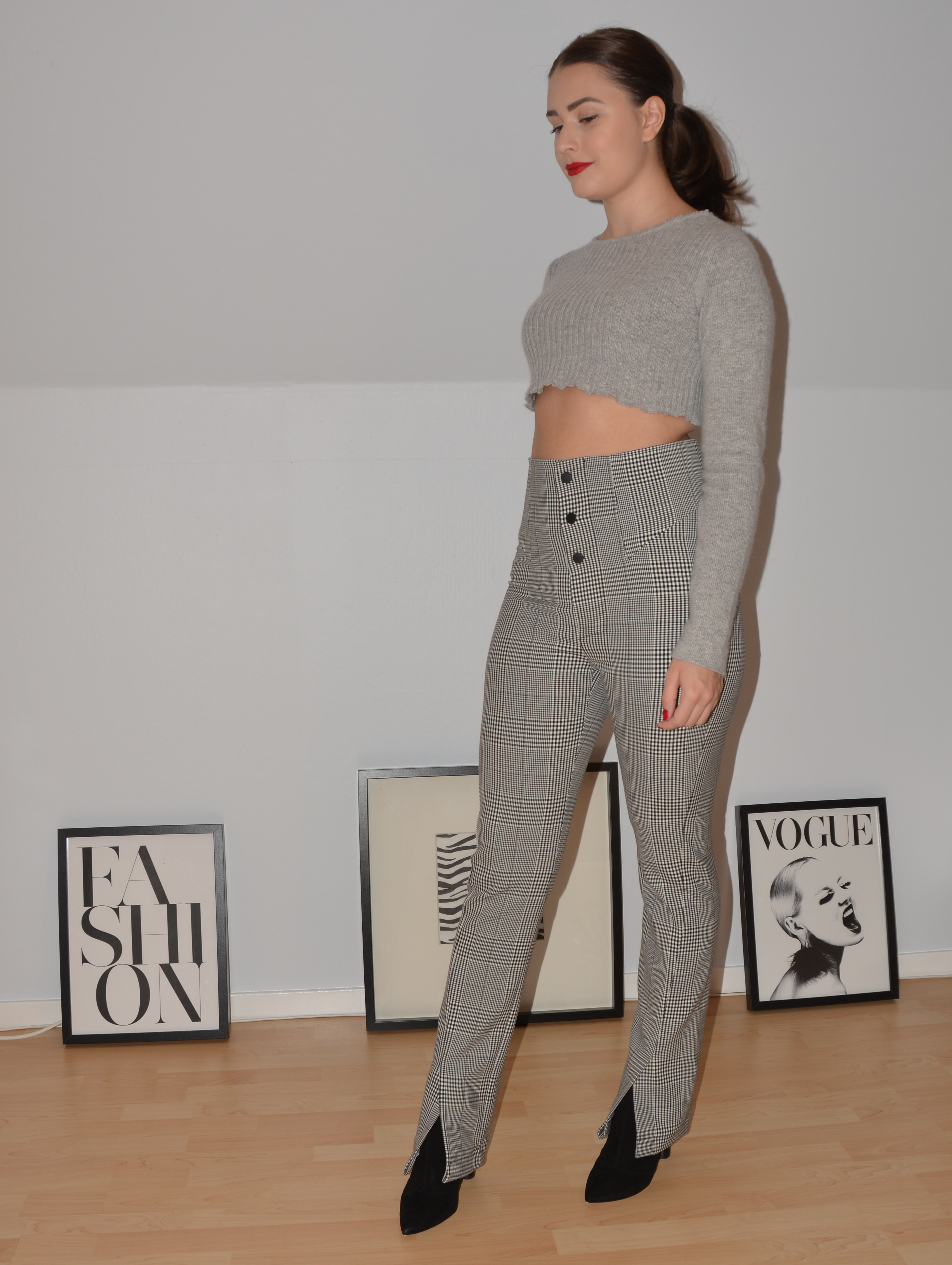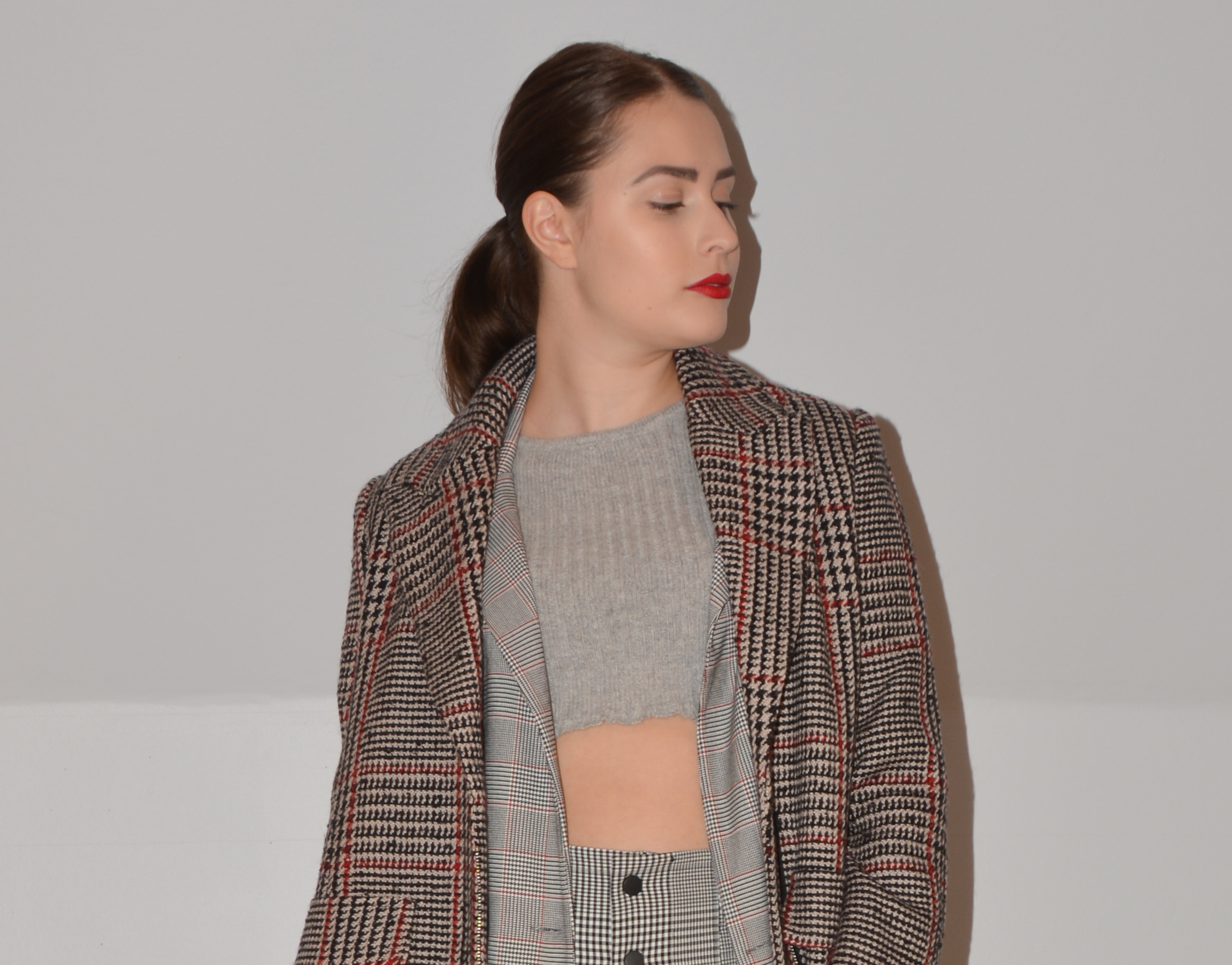 Thanks For Reading
Do you have any questions or ideas? Feel free to write in the comment section below. If you liked this post, please don't forget to click the like button below. To receive an email when I publish something new; subscribe to my email list by clicking the follow button below (or click here.) If you'd like you can also use the buttons below to share this post.
-Frida
Don't forget to follow, like and share: