Follow my blog with Bloglovin

Yesterday I was looking through my inspiration sources to create outfits for the days to come. I ended up with so many I thought my clothing rack would break, well, 12 outfits to be precise (clothes are heavy you know.) The plan is to post two outfits a day, Tuesday, Wednesday and Thursday (this week and next.) Hopefully this will give you some inspiration for the final days of fall, as well as the coming winter months.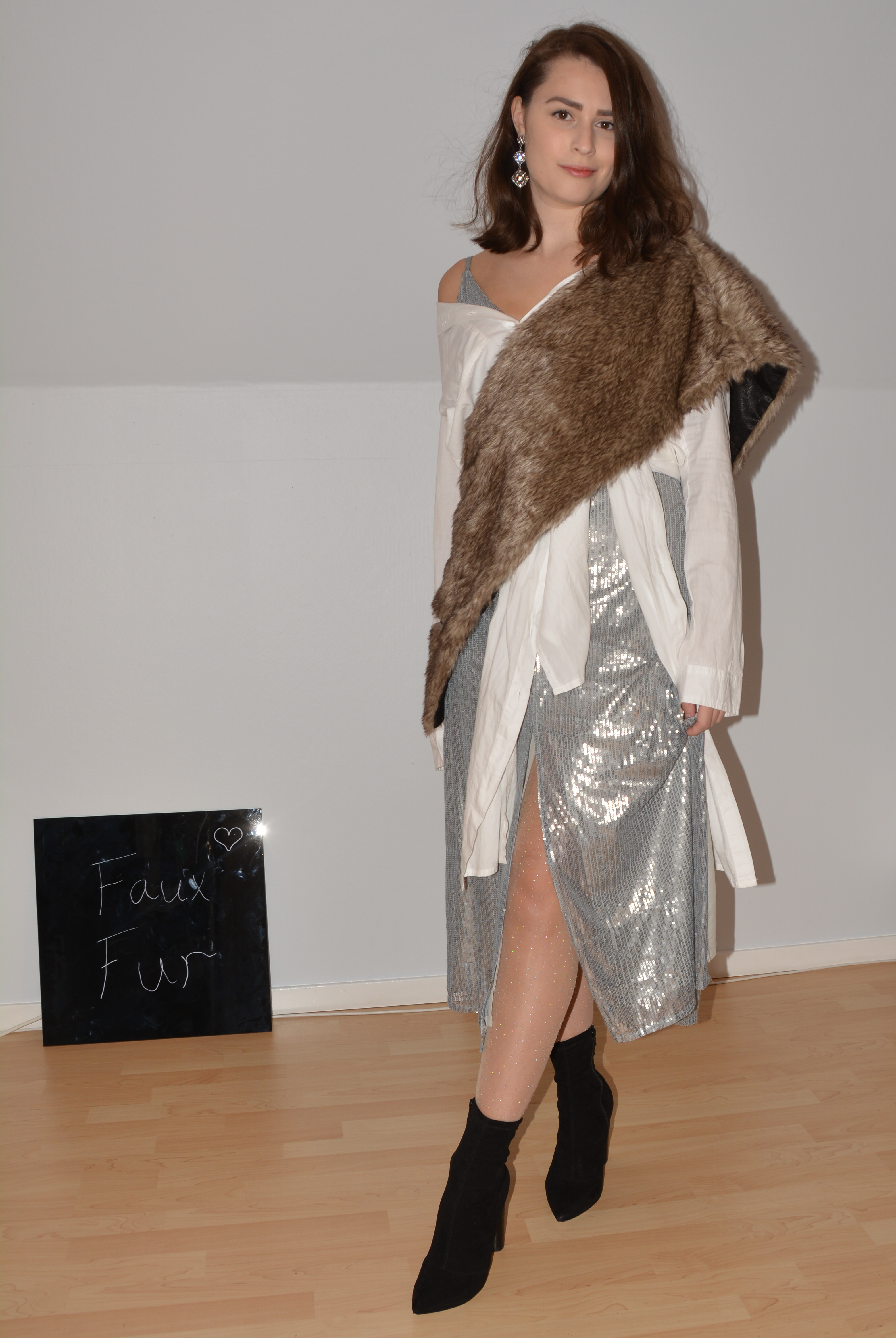 Faux Fur
The focus for the day are faux fur stoles, or scarfs if you will. I own a smaller one that I bought many years ago, and a larger one which I bought more recently. Other options are faux fur cuffs, collars, vests and coats. Then there is of course the matter of colors, there are endless options, however I own mostly pieces in natural brown shades (which I'm not sure what animal it's suppose to look like), I also own a black faux fur jacket.
What faux fur pieces to get depends on what type of things you prefer to add to your outfits. Are you a scarf person? A statement jacket person? Or maybe you are a collar person? Either way, my recommendation is to choose something that you wear a lot (but in faux fur instead.)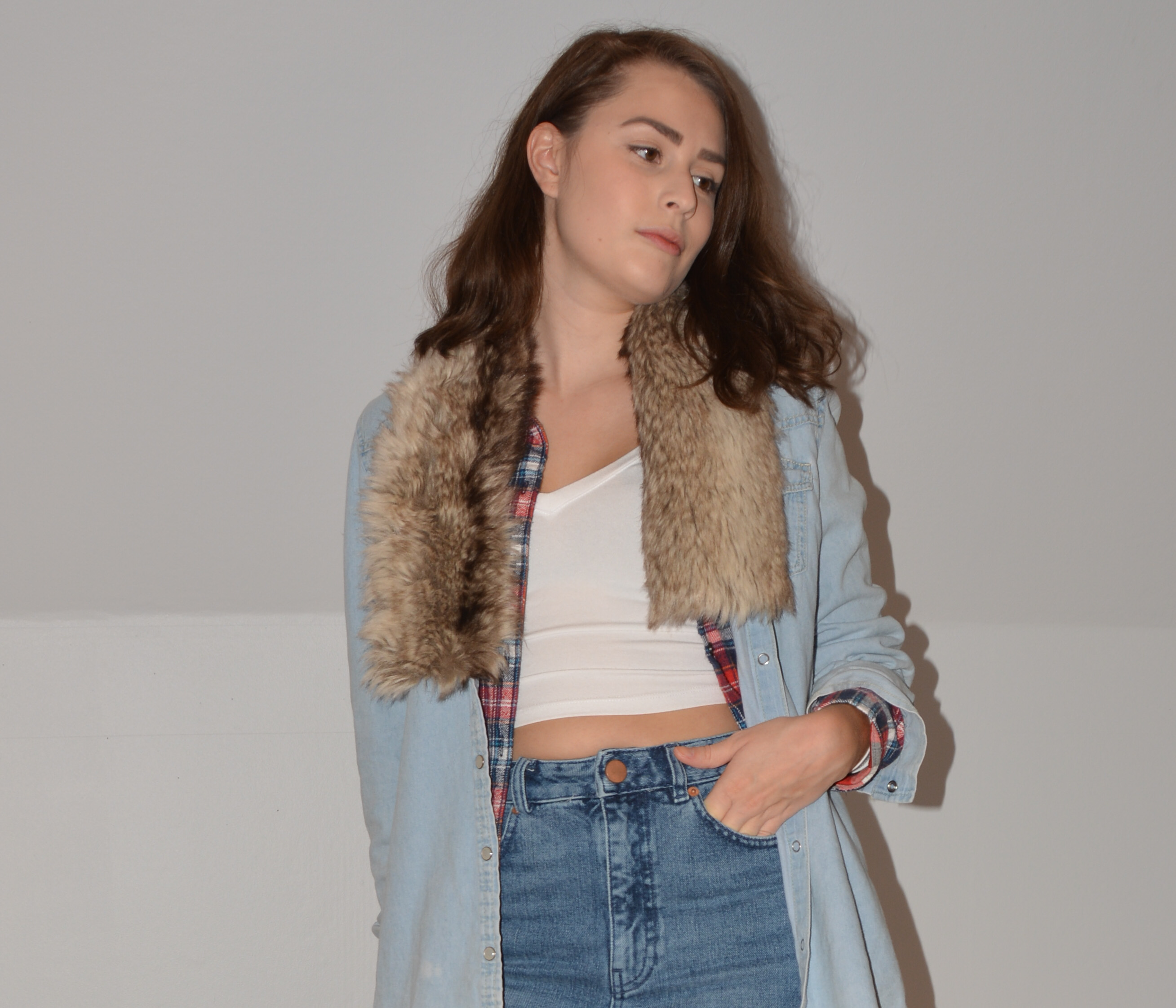 Two Looks With Faux Fur
Fall and winter are both about layering, at least if you live where it's cold. Not only is layering a really smart way to keep warm, it is also one of my favorite ways of styling. With different prints, textures, fabrics and silhouettes an outfit always looks more intricate. In a way, this is what most people look for in an outfit, but at the same time it should look effortless.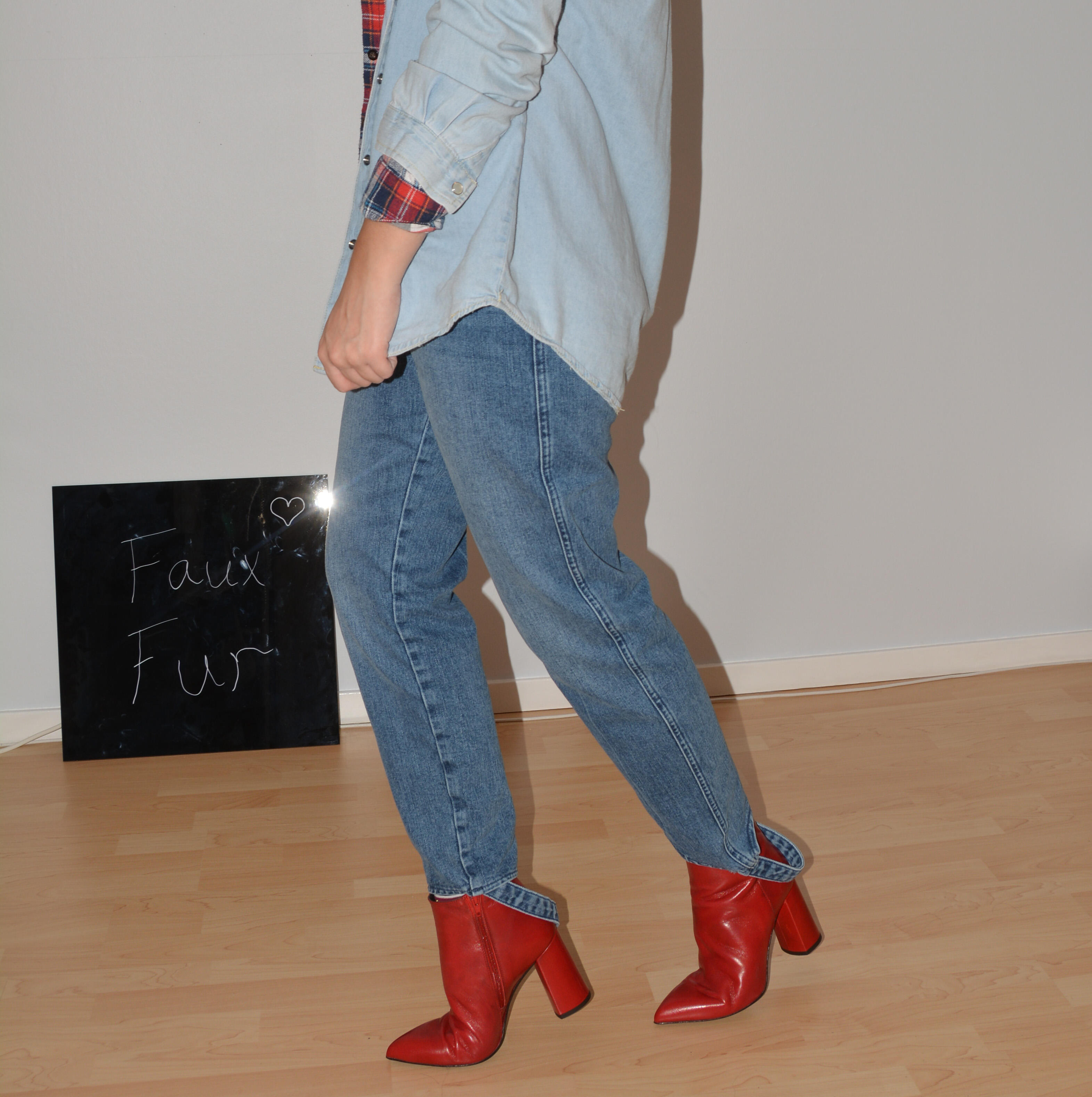 Casual Faux Fur
Let's start with this first outfit, which is more casual with button downs, jeans and red boots. This is a perfect example of a layered look and it definitely keeps you warm. You can of course remove layers and in this case It would probably be the flannel shirt. By doing this you are able to wear a jacket over if you're going outside. Instead of a denim shirt you could add an oversized denim jacket (I currently don't own one.)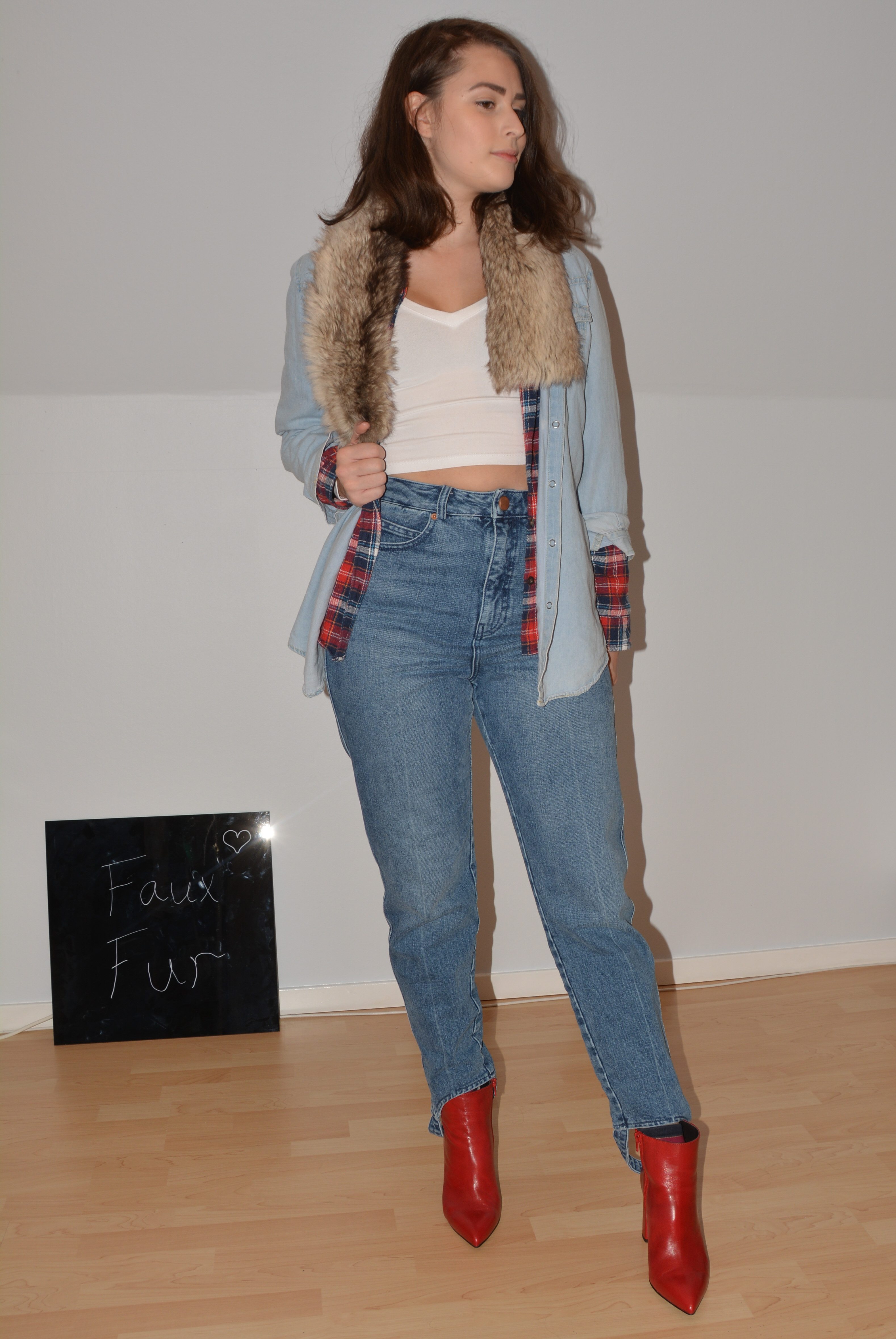 Glam Faux Fur
The Second outfit is perfect for a night out or even New Years eve. With my larger faux fur stole worn like a sash (I used a safety pin to hold the ends together), the look is instantly lifted. With a sequin dress and a long white button up blouse underneath, we get an interesting layered look with only three layers. My new sparkling tights add that little something extra and the boots adds some edge.
Thanks For Reading
Do you have any questions or ideas? Feel free to write in the comment section below. If you liked this post, please don't forget to click the like button below. To receive an email when I publish something new; subscribe to my email list by clicking the follow button below (or click here.) If you'd like you can also use the buttons below to share this post.
-Frida
Don't forget to follow, like and share: