Embellished Jackets
Today it's all about embellished jackets or statement jackets. My embellished jackets are too cold for the winter, but they can be worn underneath a warmer coat. If it's warmer where you live you probably won't need an extra layer. Instead of using thinner jackets, you can use your warmer coats if you have some perfect for this particular look.
I love embellishments, I always have. Pieces with embellishments make the perfect starting point for an outfit. If the embellishments have different colors, you can easily pair it up with pieces in the same colors. If it contains metal, it's easier to decide what color your jewelry should be.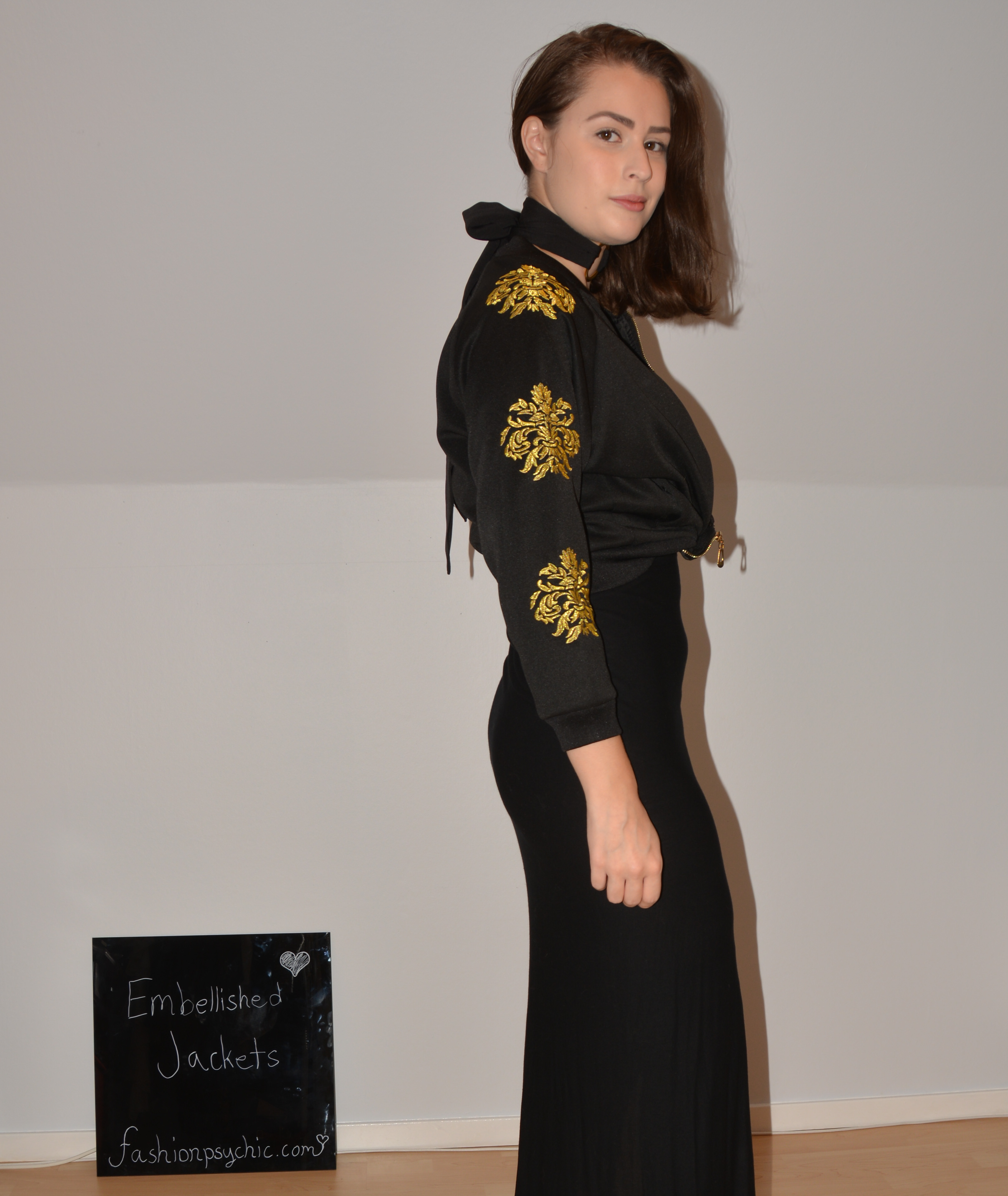 Two Embellished Jackets
For todays two outfits I chose two jackets with embroidery, one with gold, white and teal, and the other with gold (both are black at the base.) I paired my embellished jacket mainly with black to make the embroidery pop and because it's the easiest way to pair them.
Embellished Kimono Jacket
I paired my kimono jacket (from H&M, I have a matching skirt as well) with a basic black turtleneck and a pair of dark grey jeans. To define the waist, I tied a faux leather belt over the jacket. I finished this look with gold earrings and black sock boots. If I would wear this look in the evening, I would wear a turtleneck dress, sparkling tights and stiletto pumps instead.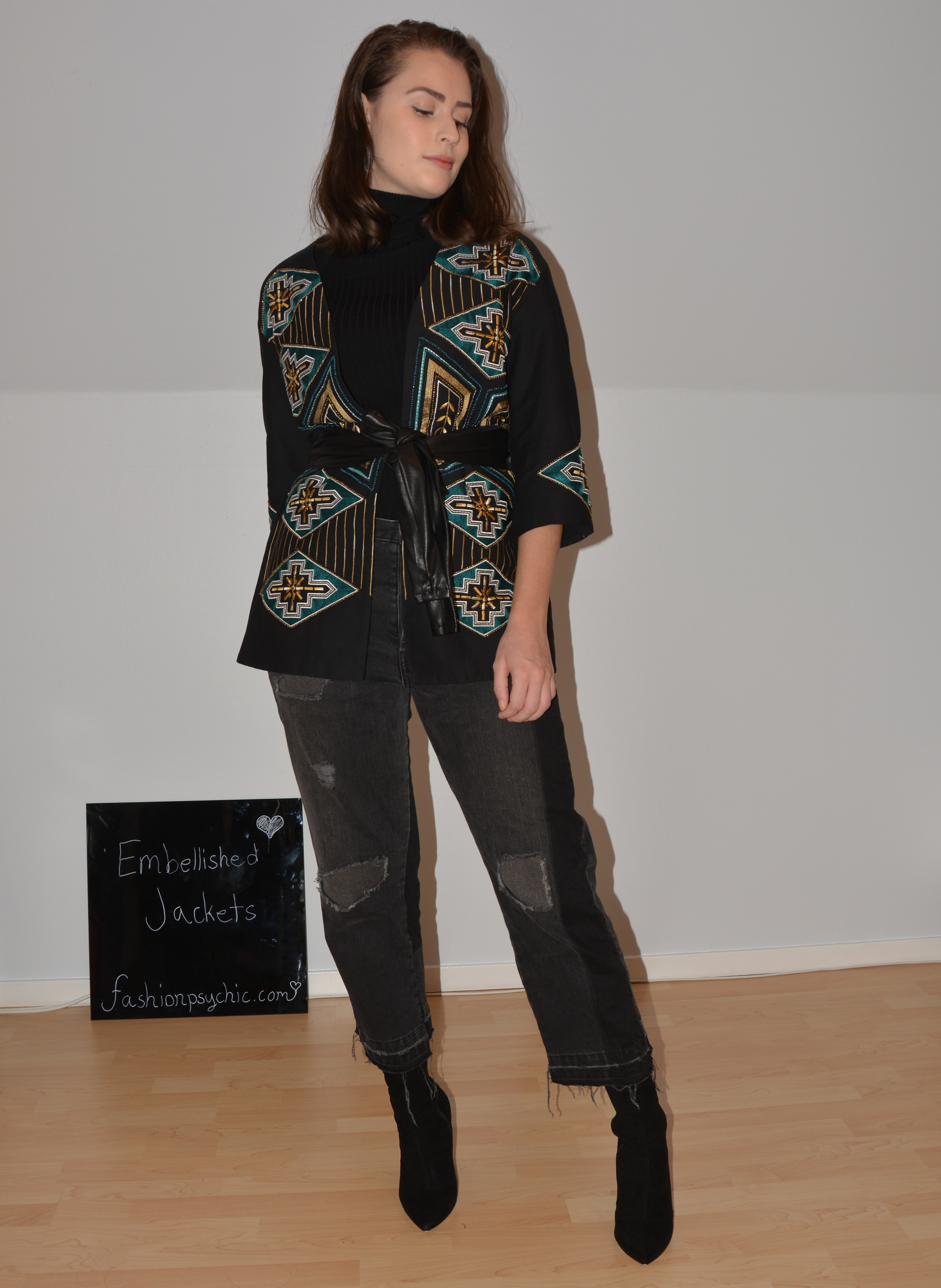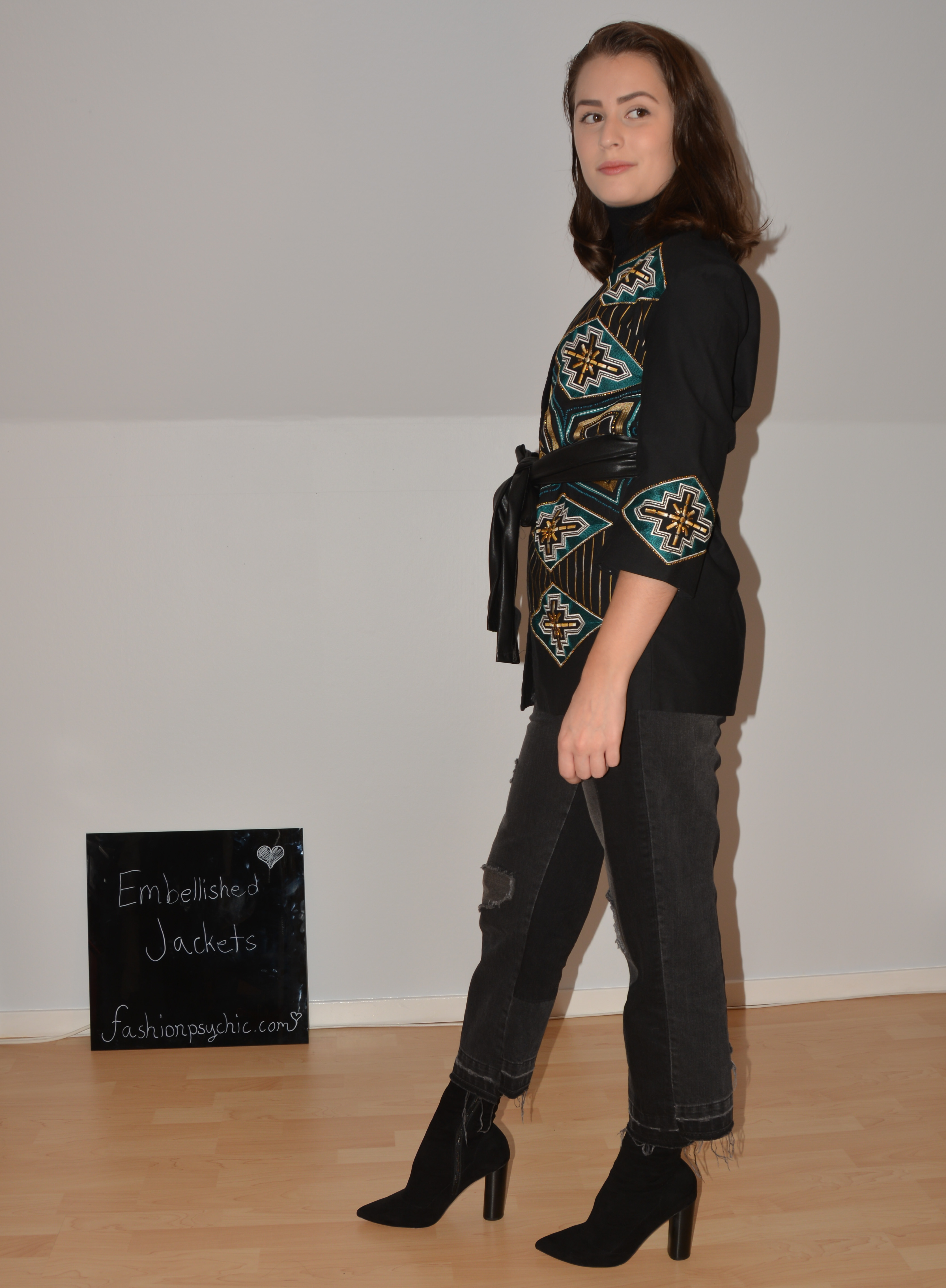 Embellished Bomber Jacket
Underneath my gold embroidery bomber I wore a long black dress which I paired with my Daisy Street thigh high boots. I also added a skinny scarf with a gold ring (I took it from an old bikini) like a choker, I did a similar thing with this sash belt a while back. Instead of using the zipper on the jacket, I tied the ends and pinned them together.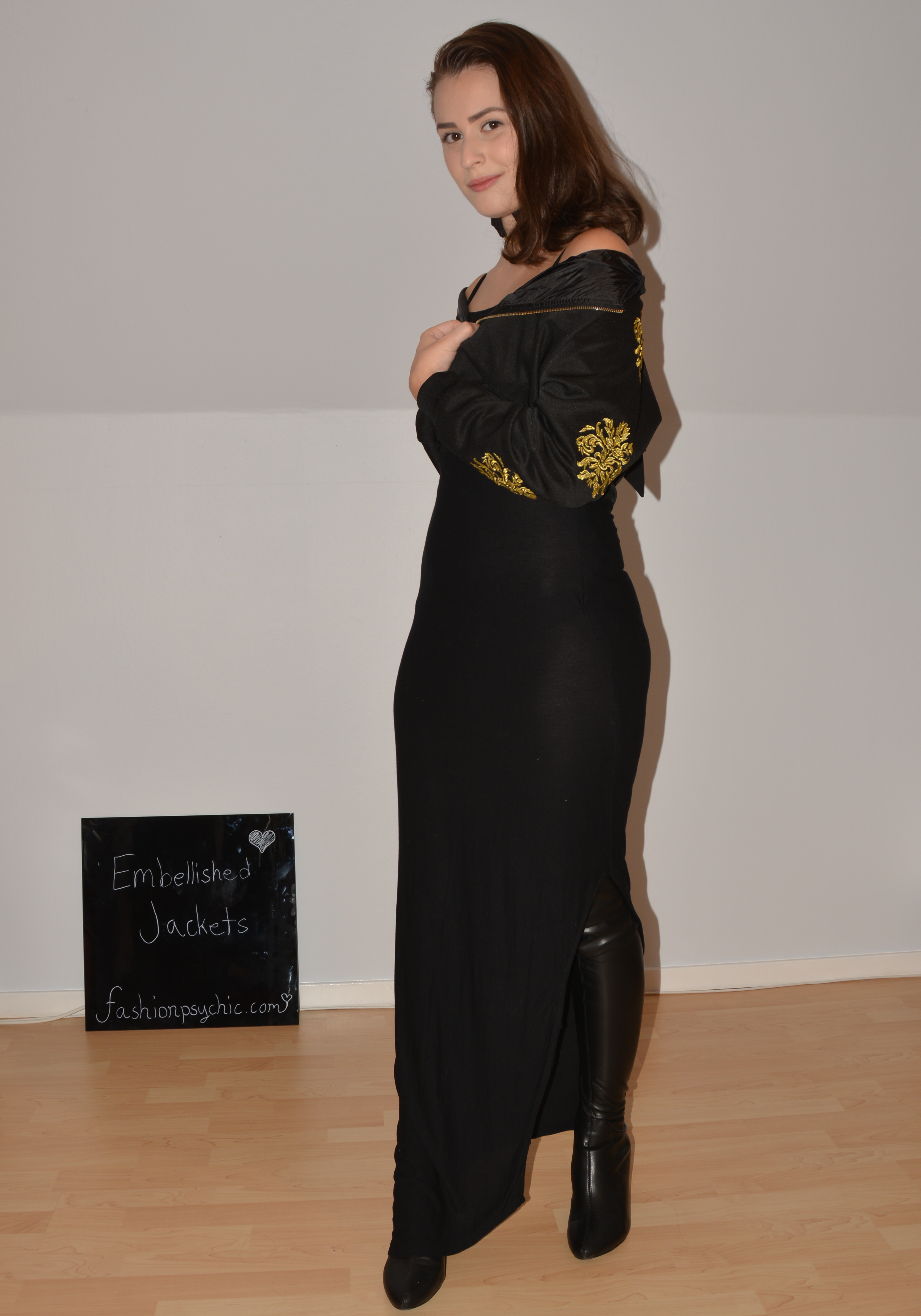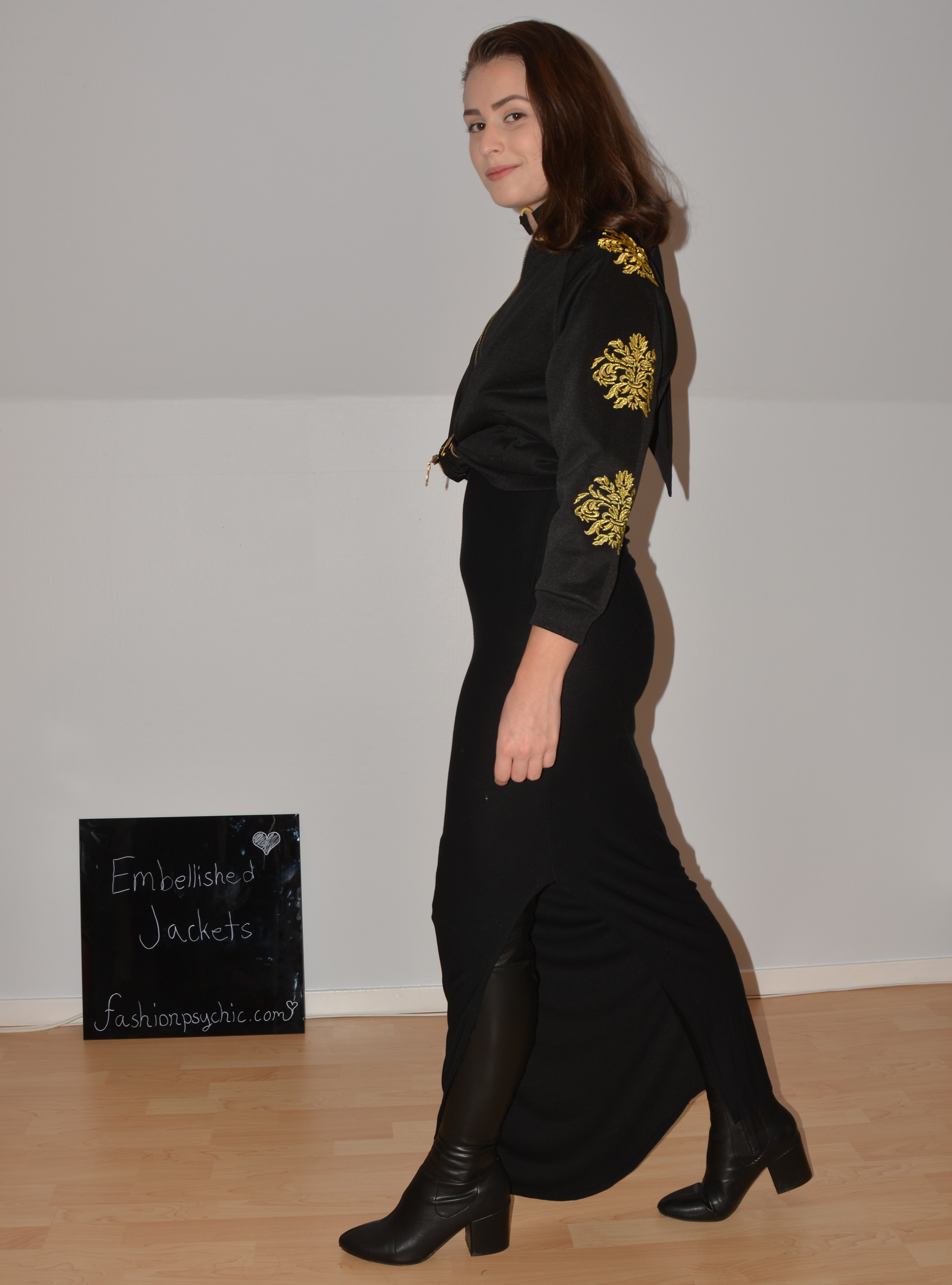 Thanks For Reading
Do you have any questions or ideas? Feel free to write in the comment section below. If you liked this post, please don't forget to click the like button below. To receive an email when I publish something new; subscribe to my email list by clicking the follow button below (or click here.) If you'd like you can also use the buttons below to share this post.
-Frida
Don't forget to follow, like and share: