Blue Jeans
The blue jeans; they're classic, they never go out of style and you can wear them with anything. Today I'm showing you two outfits, with two different pairs of jeans.
The first outfit is more casual while the other is meant to be an evening look. But in the end, both of these outfits can be either dressed up or down.
When dressing up a basic outfit I would suggest starting with jeans and a basic sweater/top. To keep it basic I would choose either grey, black or white, this way it's easier to add things that go with it later.
Here are some examples of dressing down an outfit:
A messy hairstyle
Neutral makeup
Flat shoes
Knitted pieces
Sporty pieces
Denim
Basic jewelry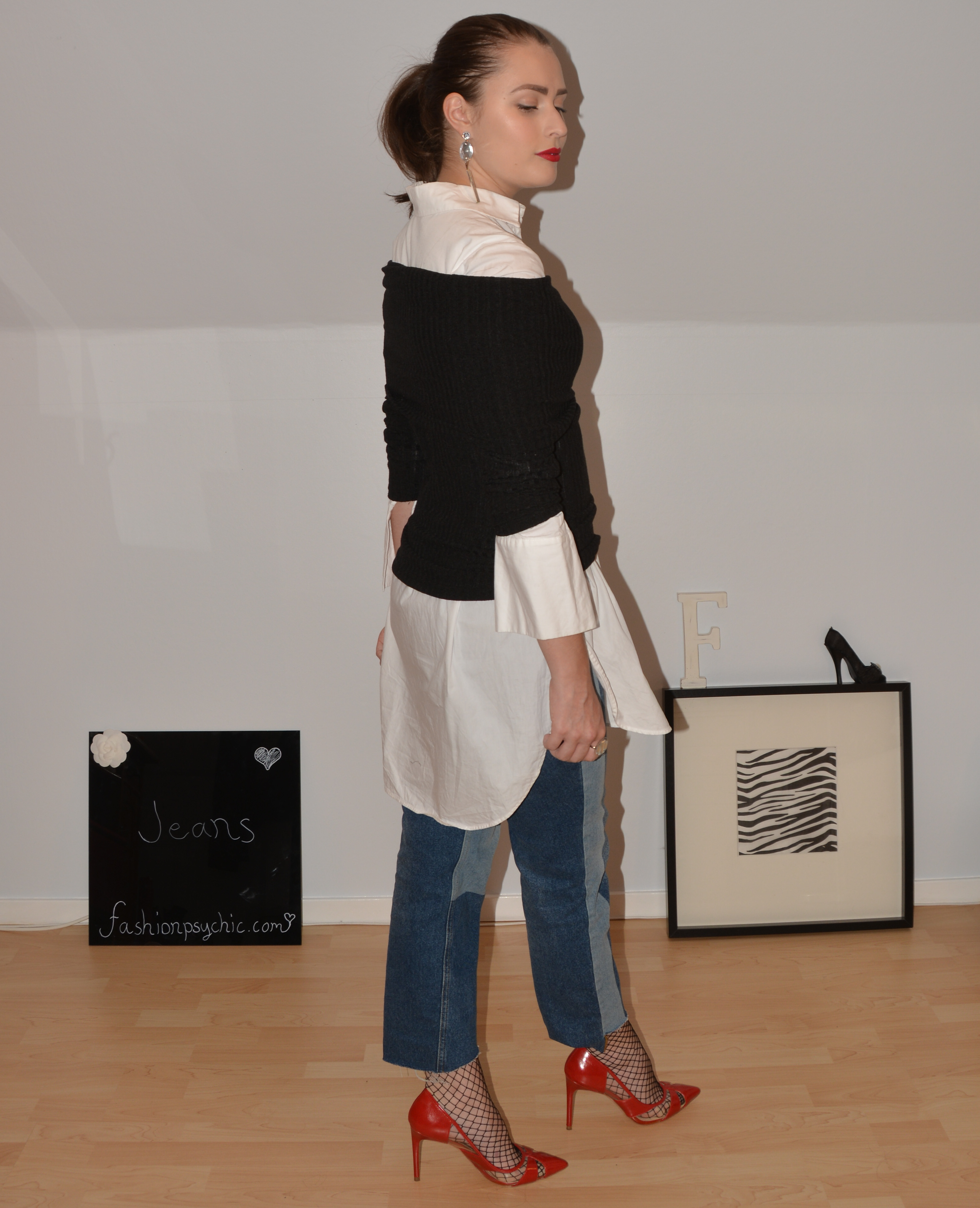 And here are some ways you can dress up and outfit:
A more elegant hairstyle
Smoky eyes or a colorful lip
Heels
Details such as: feathers, rhinestones, sequins, glitter and metallic
Satin
Tulle or another sheer fabric
Glamorous faux fur
Lots of jewelry
Classic button up
These are only a few possible ways, but if you have any ideas, feel free to write in the comment section.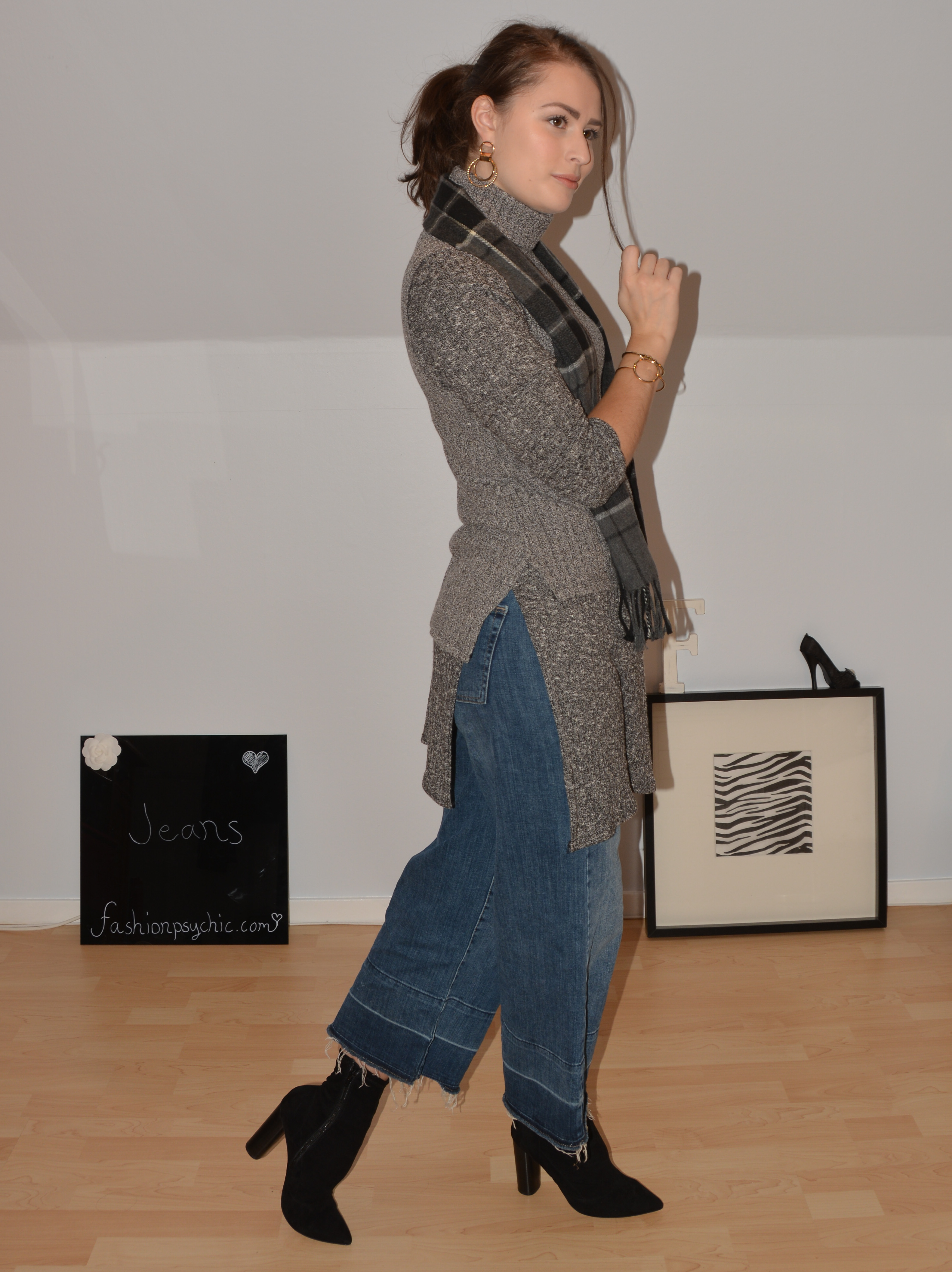 Blue Jeans: The Culottes
So starting off with the first outfit which is more casual. I dressed it down with a messy ponytail, shades of grey and I also chose a more casual pair of jeans. The culottes are still going strong (at least from perspective) and for the best results, pairing them with sock boots is a must. I layered a knitted longer sweater underneath a knitted sleeveless turtleneck and I added a plaid grey scarf on top. For jewelry I choose gold bracelets, a watch and a pair of earrings.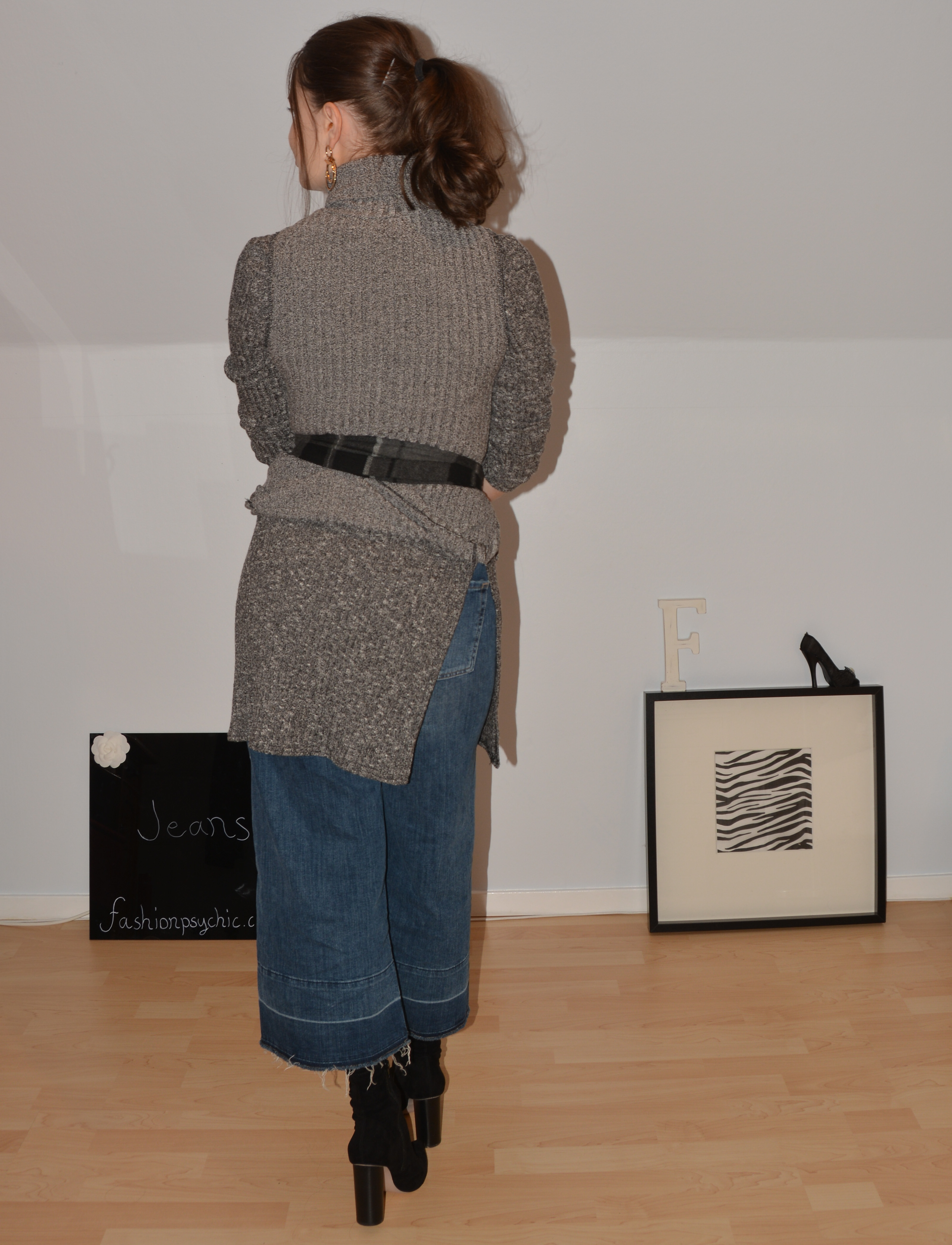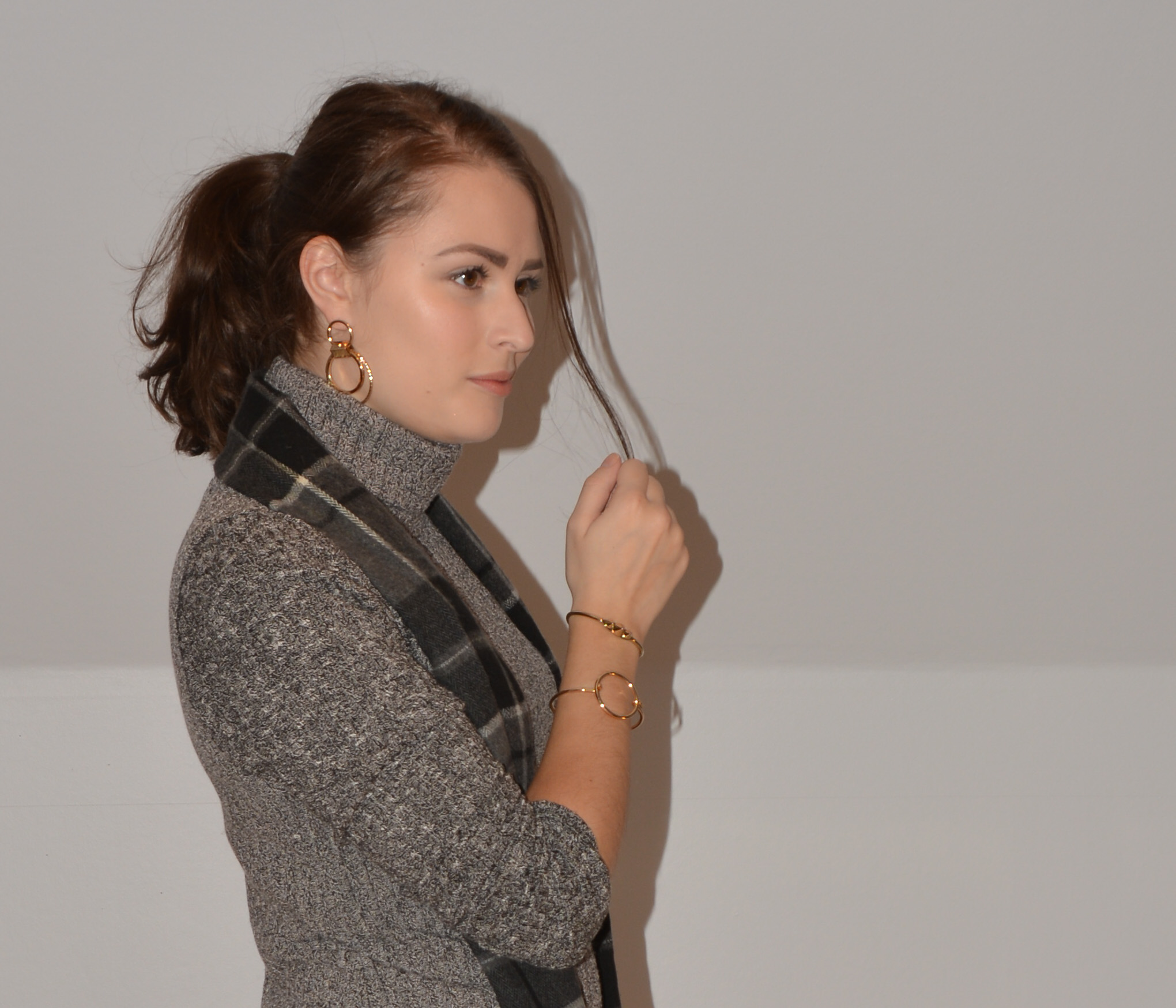 ---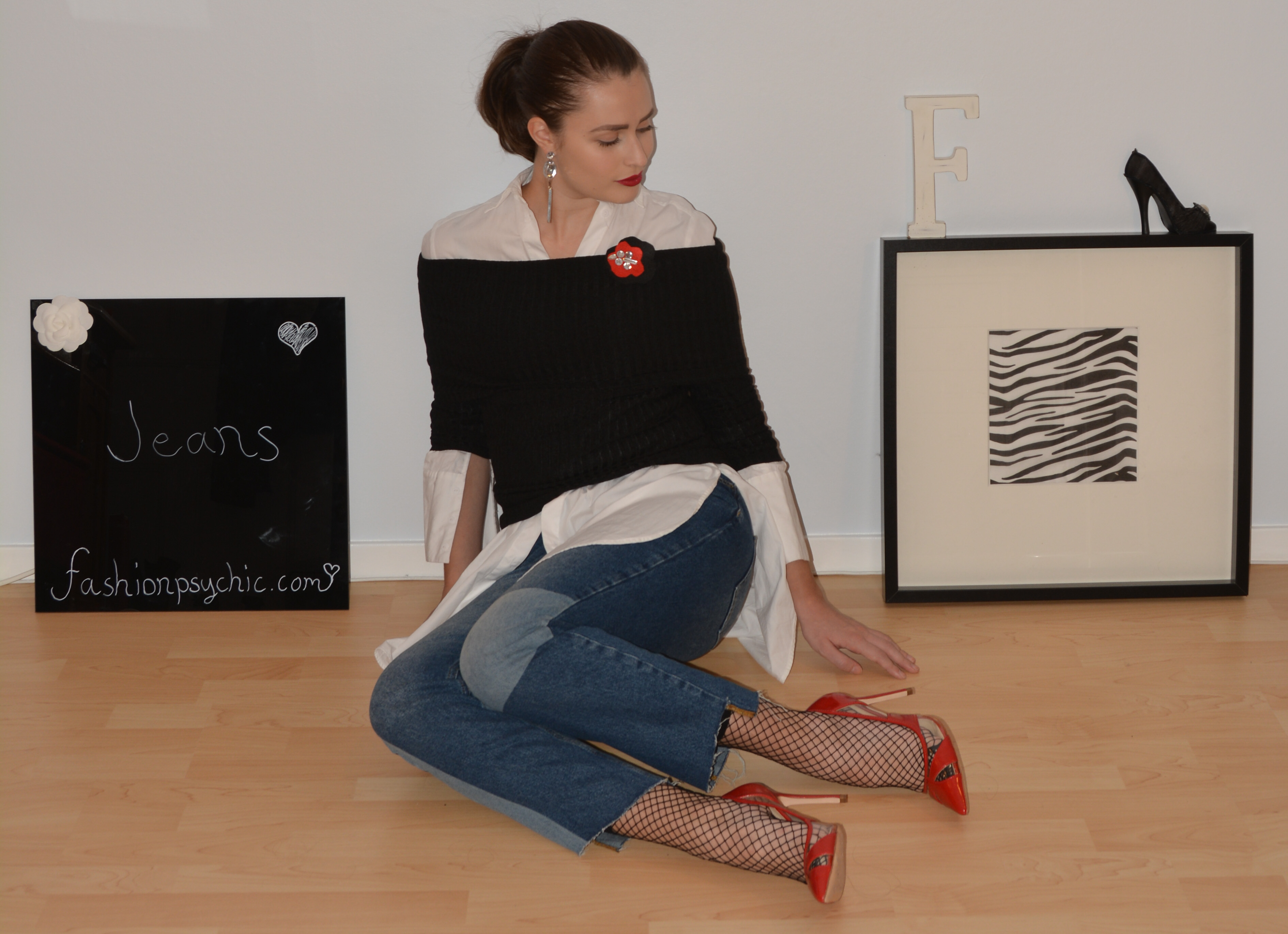 Blue Jeans: The Deconstructed Jeans 
The second outfit includes my deconstructed jeans and my favorite white button up shirt. Instead of a messy ponytail, I did a sleek ponytail using some hair gel. I added a black knitted off shoulder top over the shirt and I added a brooch (if you wonder how I made the brooch, click here.) To dress up the outfit some more I chose silver earrings to go with the brooch, a ring, red pumps and a red lipstick. I also added some net socks as a final touch.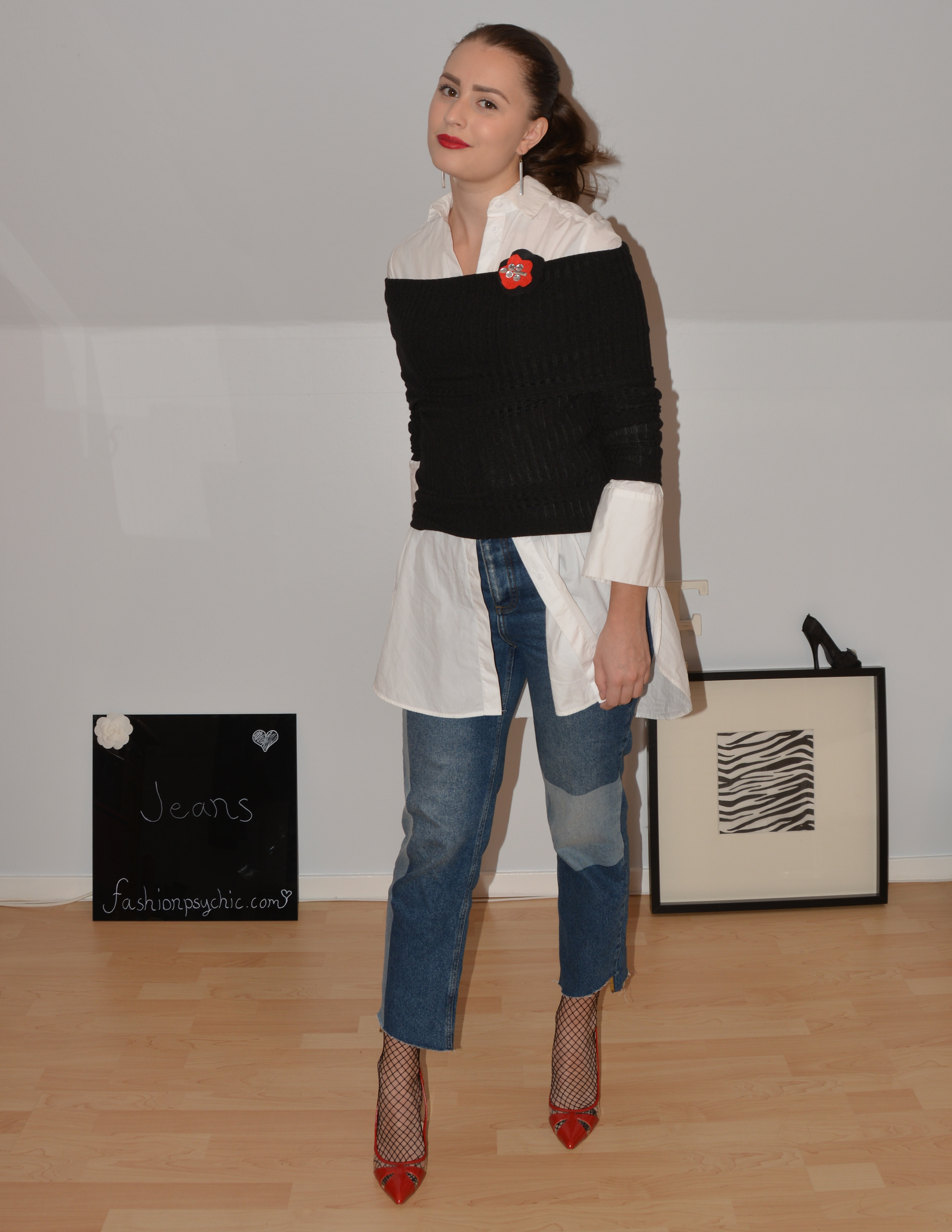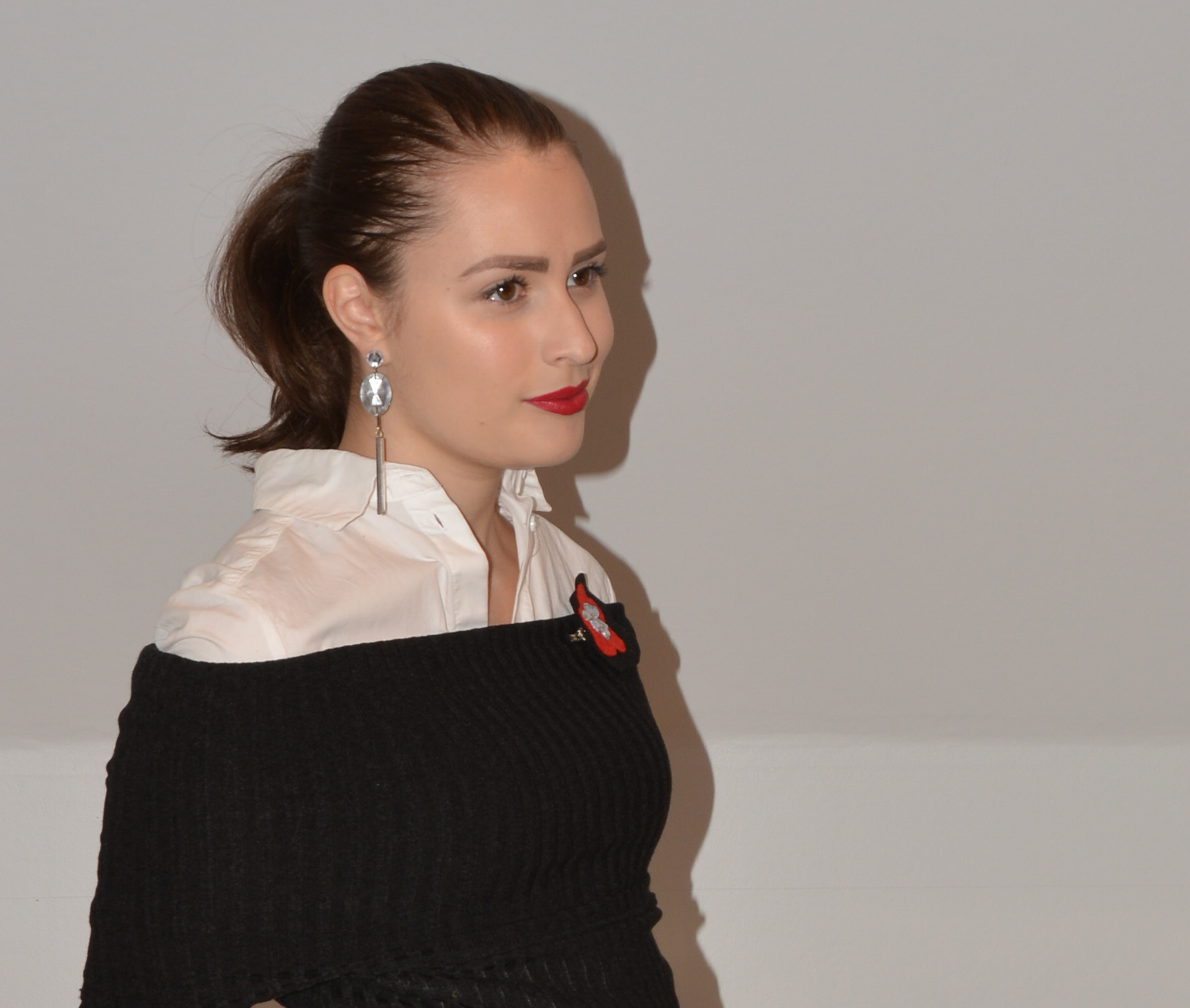 Thanks For Reading
Do you have any questions or ideas? Feel free to write in the comment section below. If you liked this post, please don't forget to click the like button below. To receive an email when I publish something new; subscribe to my email list by clicking the follow button below (or click here.) If you'd like you can also use the buttons below to share this post.
For previews of coming posts and other fashion related pictures, check out my Instagram!
-Frida
Don't forget to follow, like and share: