Knitted Pieces
The most obvious things you can incorporate into your outfit during fall and winter, are knitted pieces. As obvious as knits may be, this doesn't mean it's any less fun to wear. Just like all the other classics, knits varies from season to season.
One way I currently love to wear knitted pieces, are with more knitted pieces. Knits from top to bottom has got to be coziest look one can think of. If you need some inspiration for your knitted pieces, here are two cozy outfits, perfect for the colder seasons.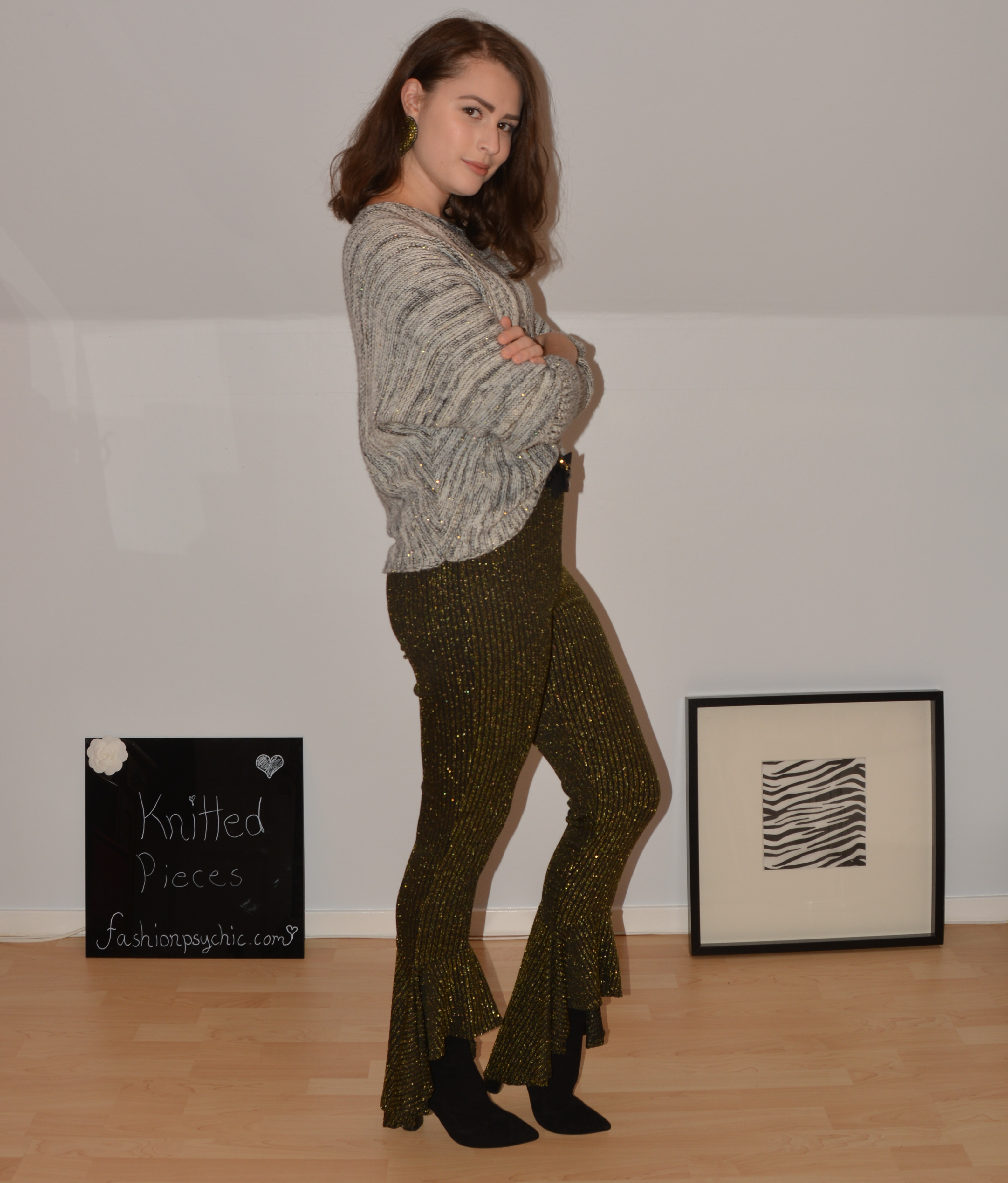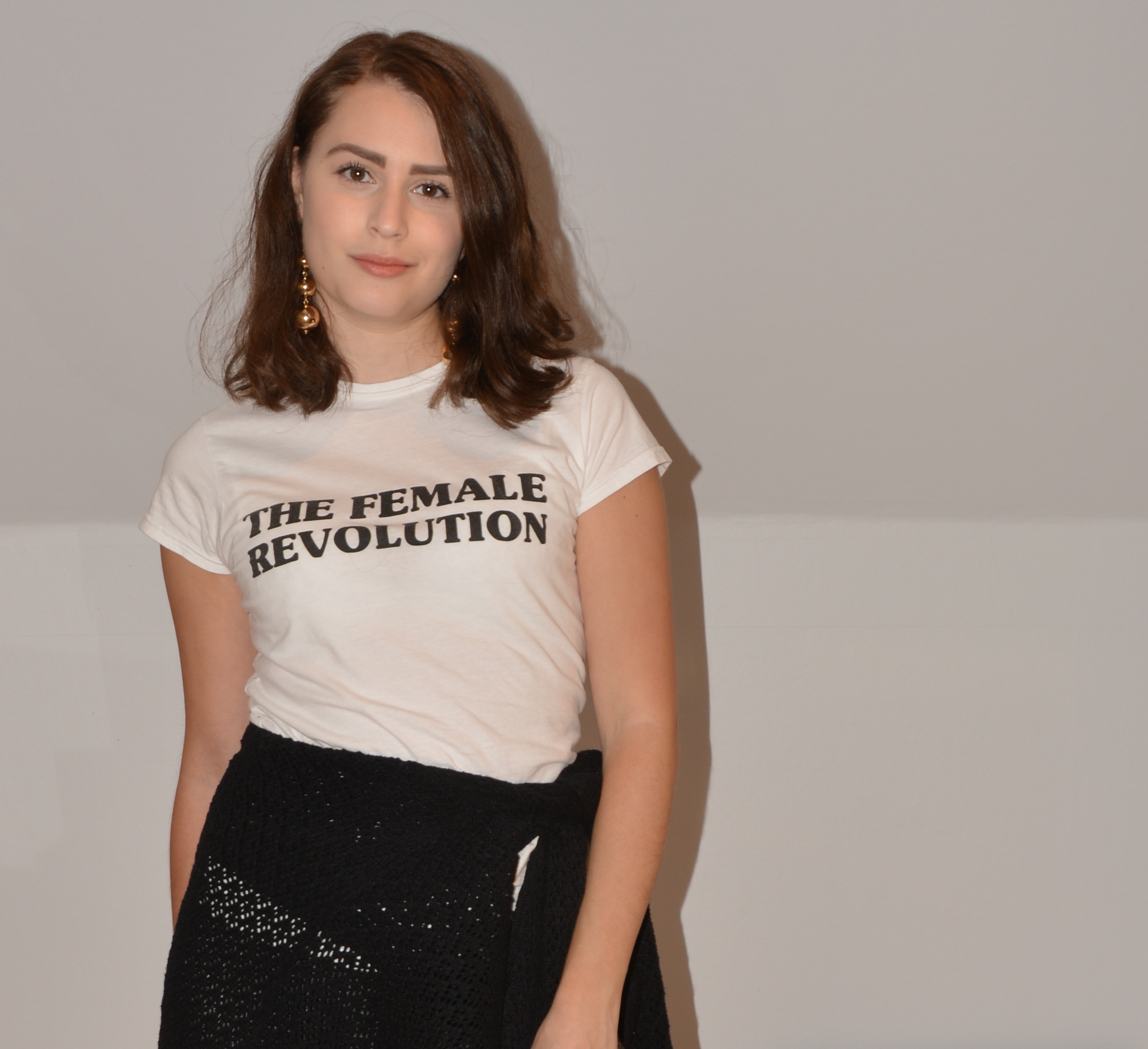 Knitted Flares
Once again, I've been inspired by Zara, specifically a product picture I wasn't able to find again. Although this outfit includes my knitted flare pants, I suppose you could say I cheated a bit. You see, I'm not entirely sure this cardigan (around my waist) is actually knitted. It certainly looks more like crochet, don't you think? Either way, I think this look turned out so good, and it works just as well with any other cardigan.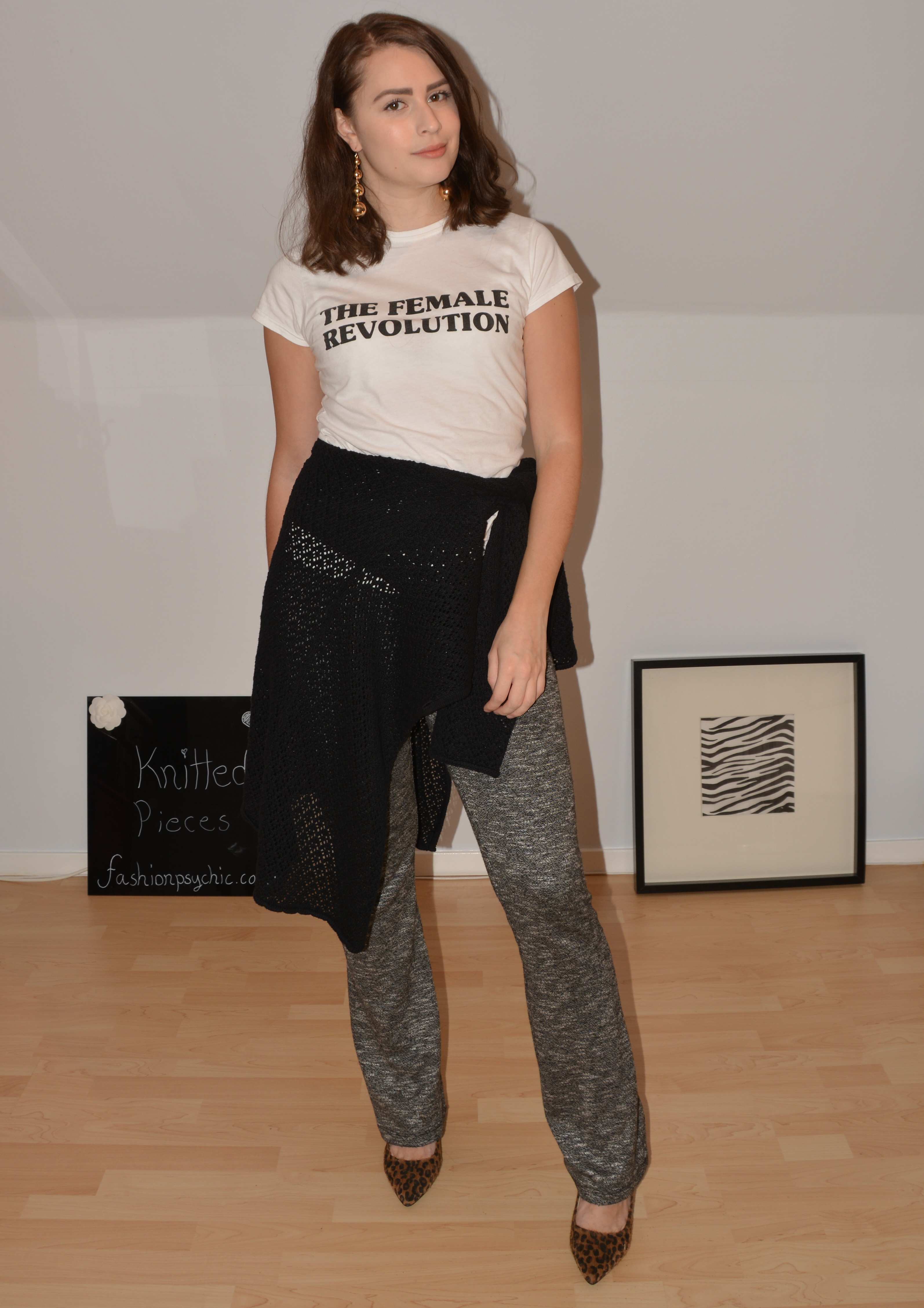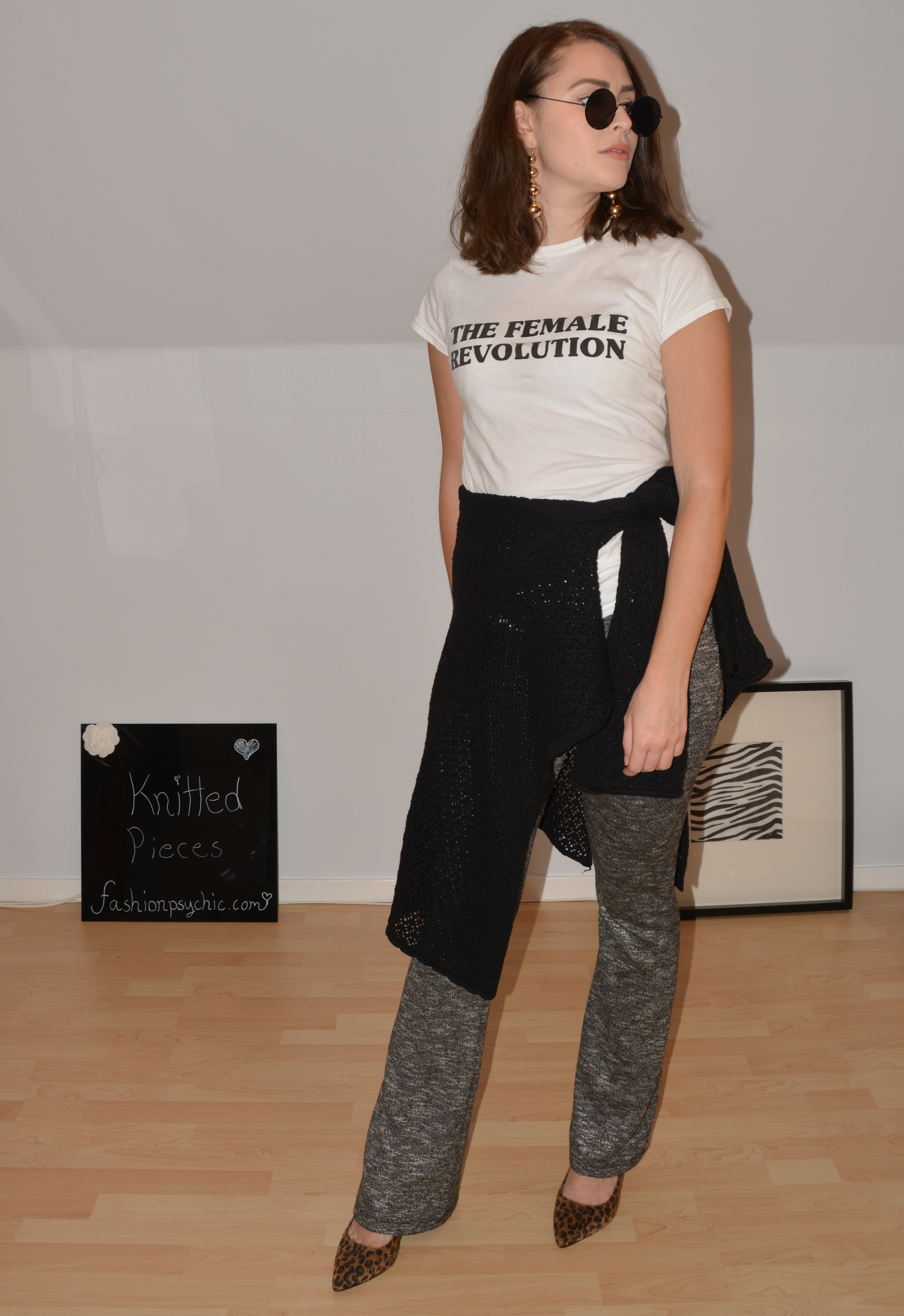 I paired my knitted flares with a graphic T-shirt from Boohoo (which you might have seen on my Instagram) and I tied my black cardigan around my waist. Finally, I added gold pearl drop earrings, my favorite round glasses (from Forever 21) and my leopard pumps.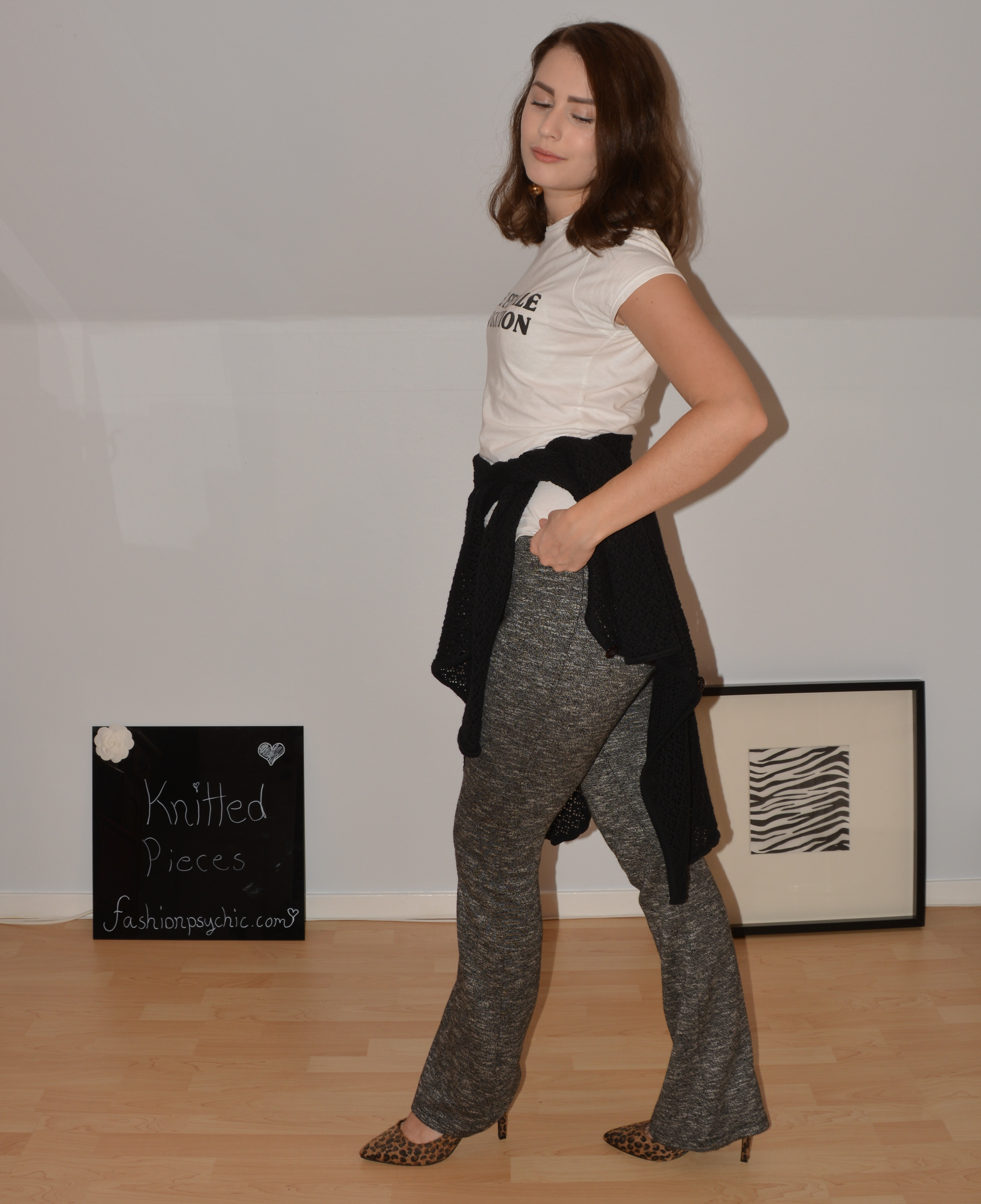 ---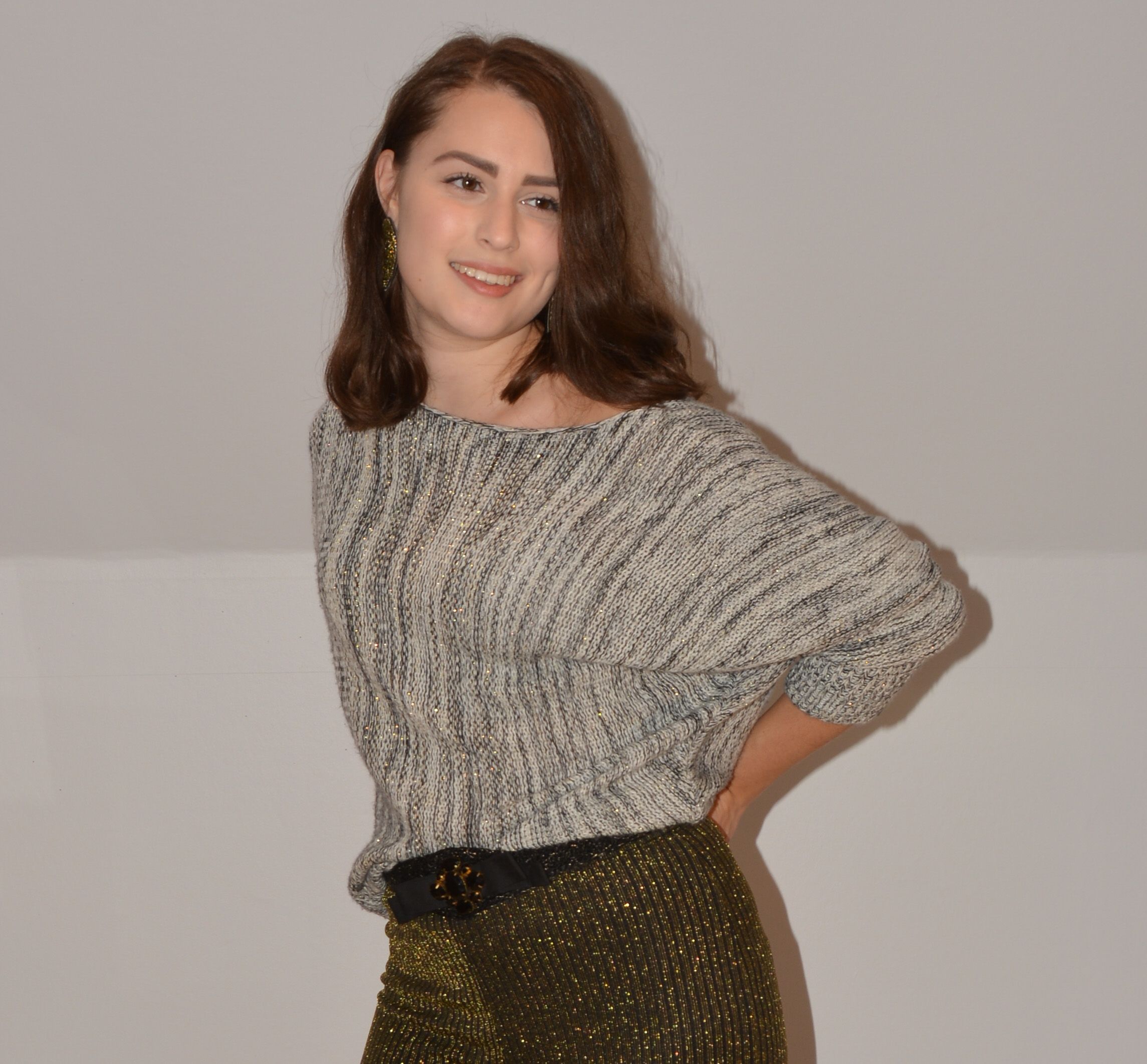 Knitted Glitter
This second and final outfit concludes my fall/winter lookbook and I must admit I had a lot of fun doing this. In this outfit I also wore a pair of knitted flares, but because of the ruffles and the glitter they're a lot more dressy. This outfit has everything a party outfit during the colder seasons need; It's warm, comfortable and glittery!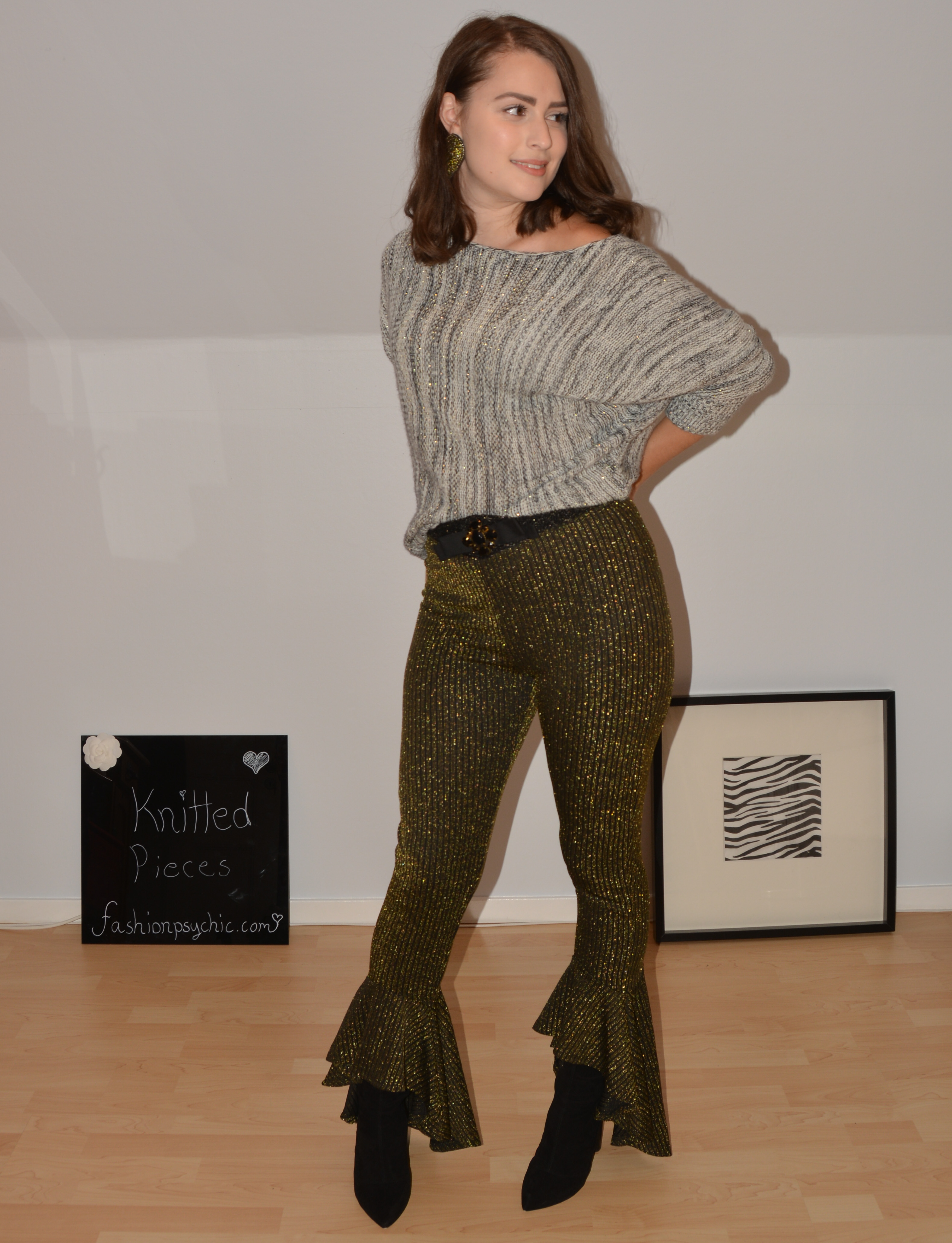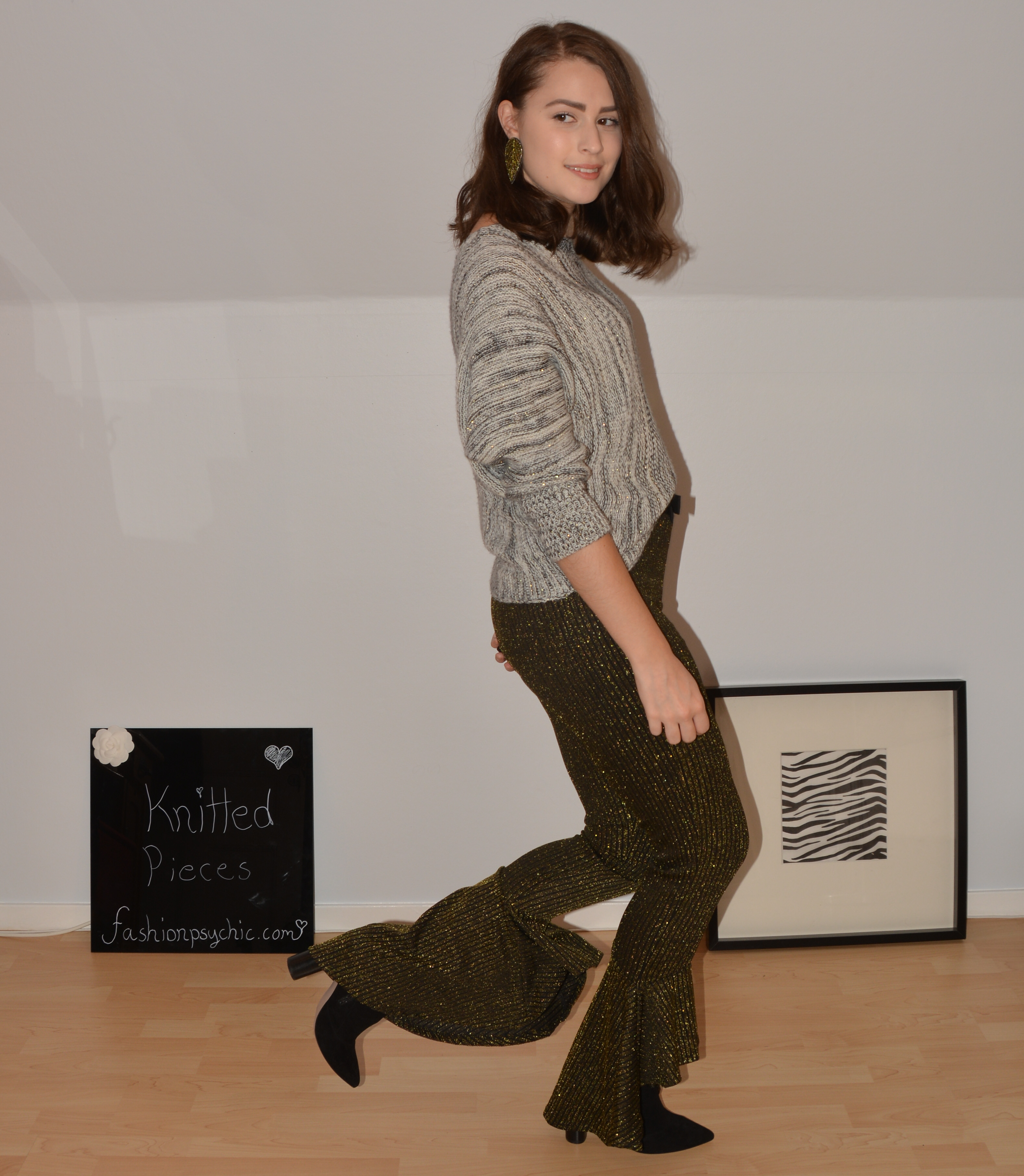 I paired these glittery ruffle flares from Forever 21 with a vintage knitted sweater (also with gold glitter threads), bought at Asos Marketplace from Amandalovesvintage. For accessories, I added a black, partially knitted belt with gold threads at the waist. I chose to pair this outfit with black sock boots and I added a pair of leaf shaped earrings as a final touch.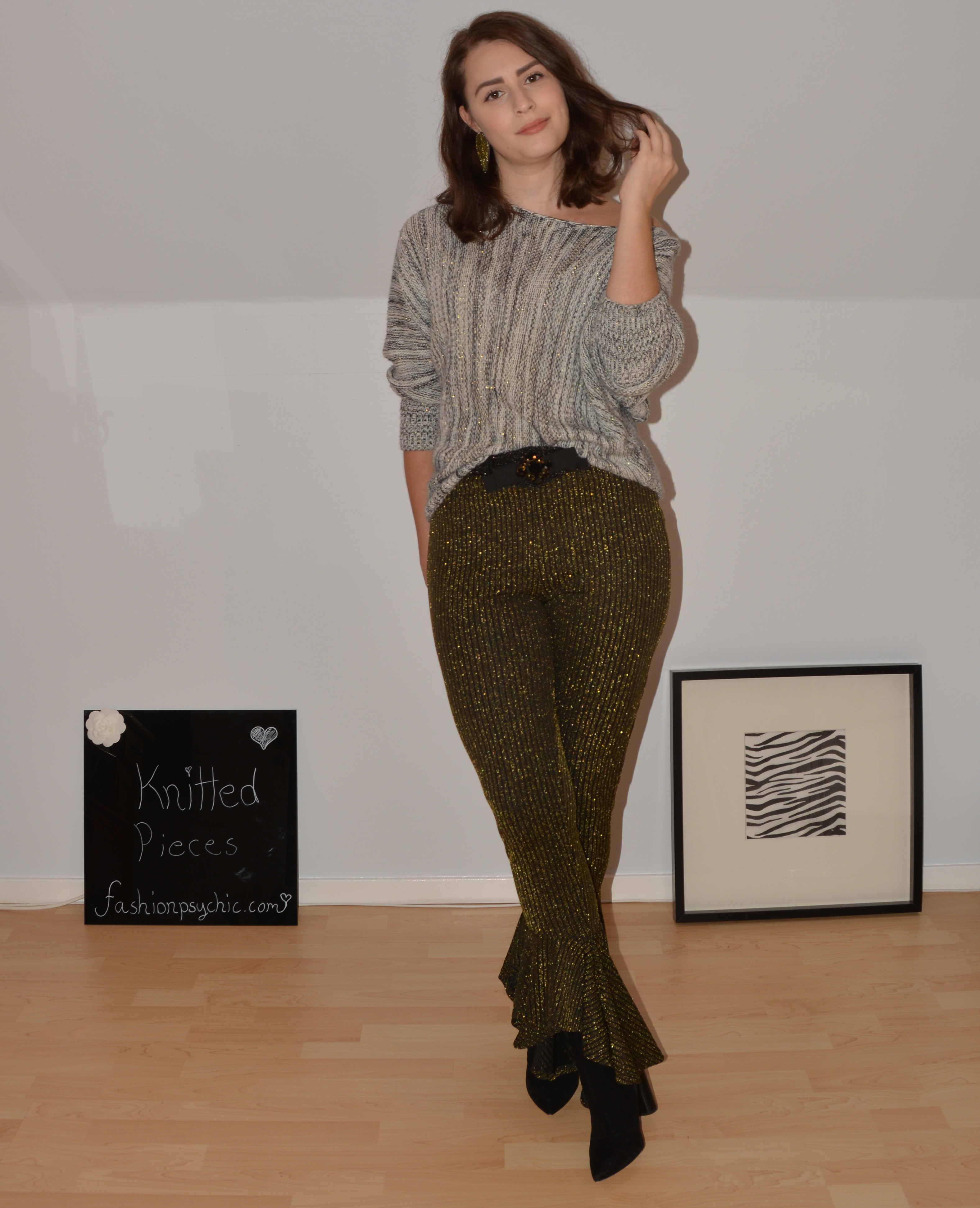 Thanks For Reading
Do you have any questions or ideas? Feel free to write in the comment section below. If you liked this post, please don't forget to click the like button below. To receive an email when I publish something new; subscribe to my email list by clicking the follow button below (or click here.) If you'd like you can also use the buttons below to share this post.
For previews of coming posts and more fashion, check out my Instagram!
-Frida
Don't forget to follow, like and share: