Time For Gifts!
The holiday season is here! This means it's time to prepare for Christmas and by that I mean; shopping (and making) gifts for your nearest and dearest. Personally, I love Christmas time and it used to be because of the gifts I received, but now it's because I love to give. If I could I would give everyone everything they wanted, but due to one teeny tiny problem (money), I can't.
The money problem used to be much bigger as a child, but I had a solution. For years and years my family and relatives would receive things made out of toilet rolls, tape, paper and anything else I could get my hands on. Although these things weren't things people might actually want, the things I am making today actually are (I hope.)
DIY Gifts
With the endless of crafting options out there (check out Etsy) us crafty people are able to create pretty much anything. I make things for myself all the time, so there is no reason why I shouldn't for others. To give you some ideas I have put together three gift examples so let's get started.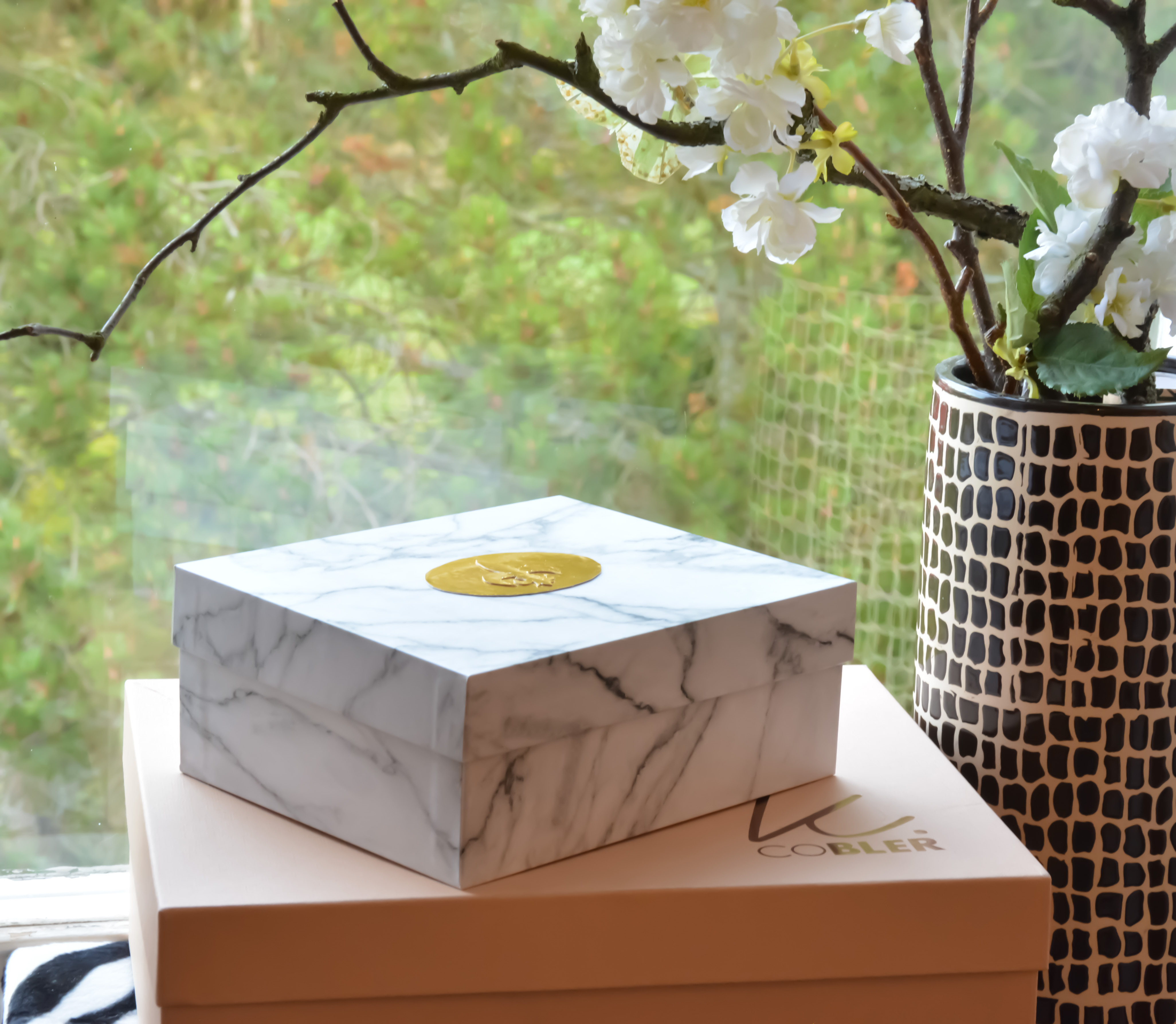 Jewelry Travel Roll
The first thing is this jewelry travel roll, which is an essential for someone who travels a lot with their jewelry. How much you add to the roll depends on the person. If a roll up isn't enough, there are jewelry cases which you can make as well, but it's a bit more work. Whatever you decide to do, this is an extremely useful gift. I use my jewelry roll up every time I travel and it is such a lifesaver. I first talked about it here when I was packing for one of my Malta trips this year.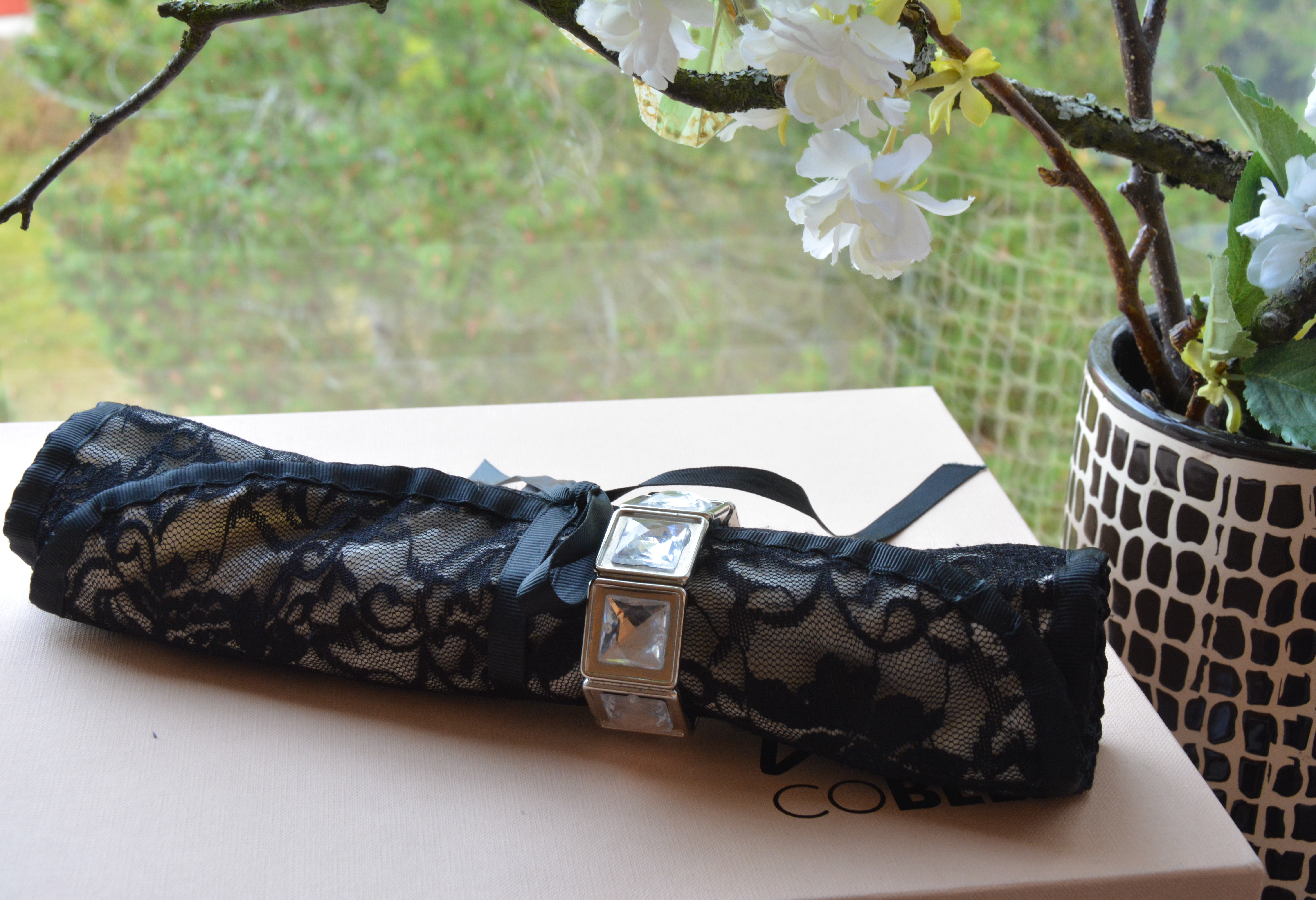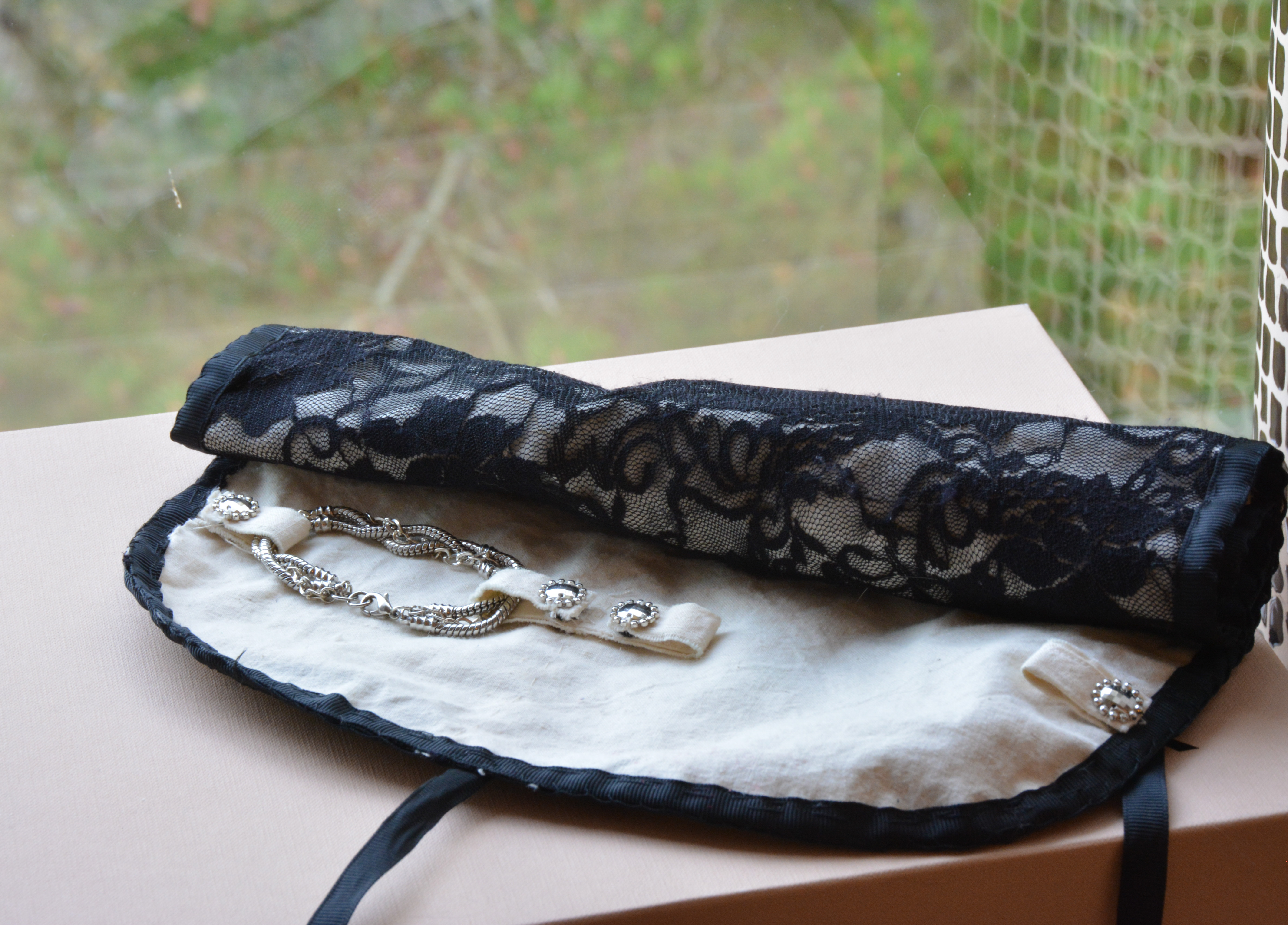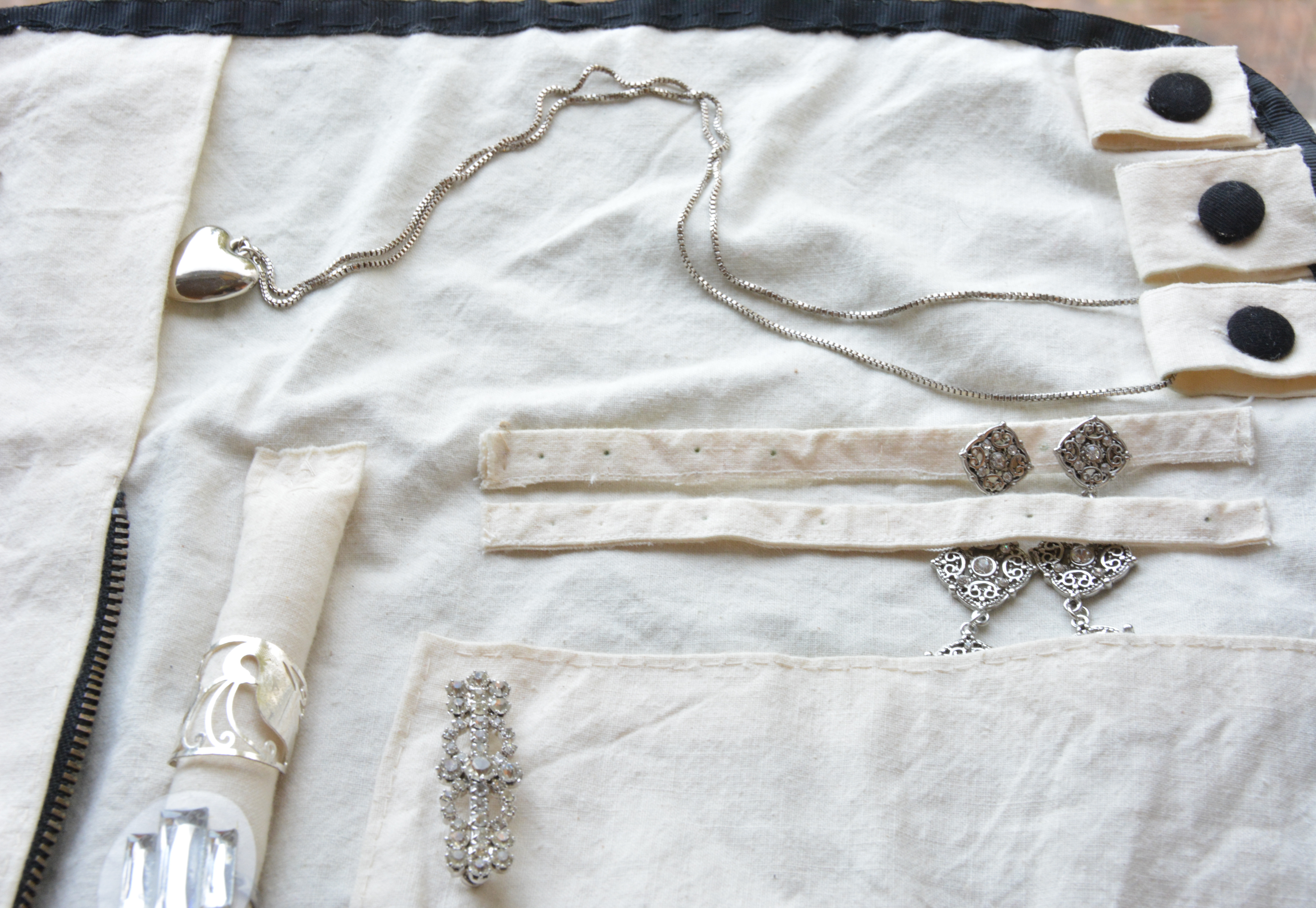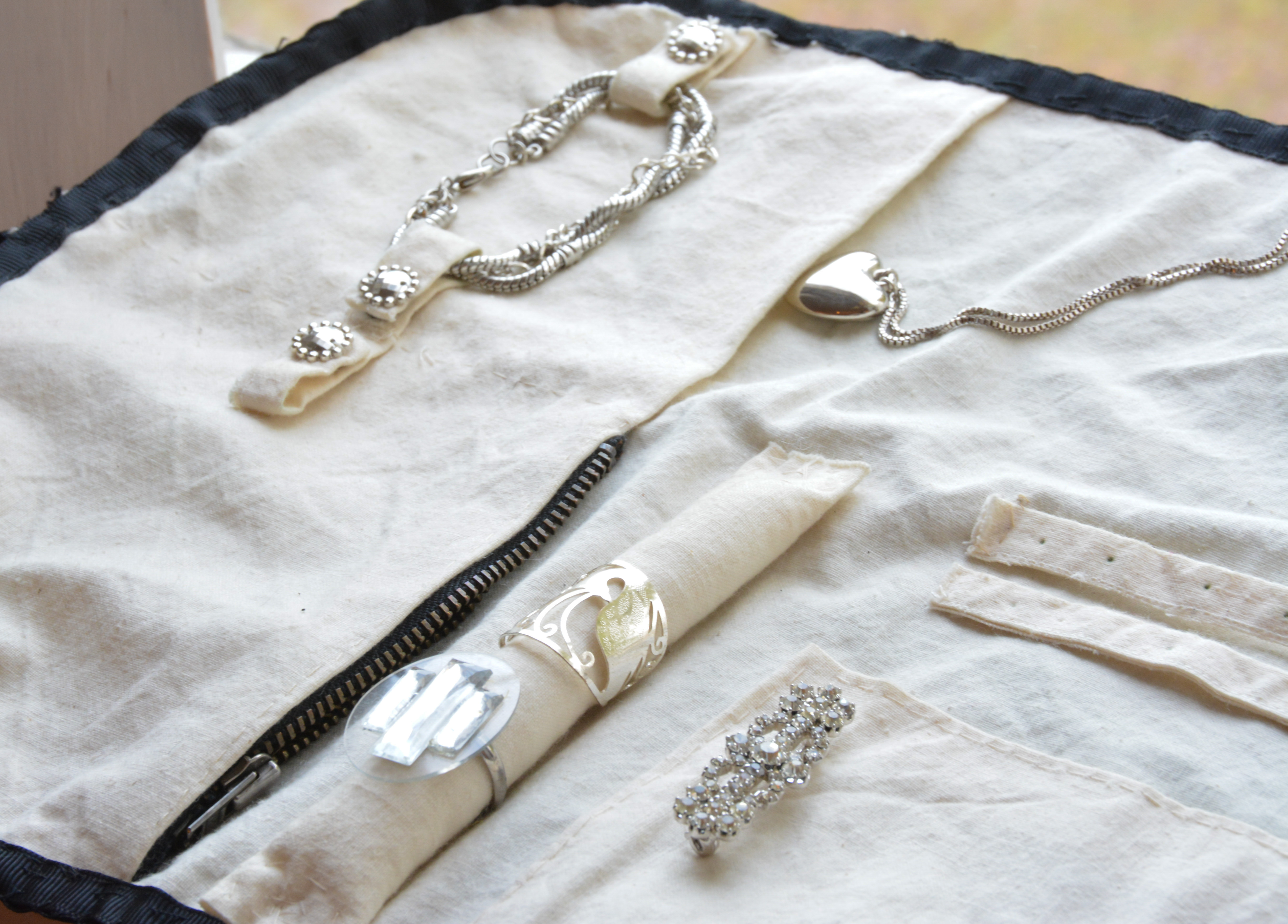 Earrings And Other Jewelry
Giving away my own jewelry creations have been my specialty for years now, because it's simply what I do best. My grandaunt always knit socks for everyone for Christmas and that's her thing. So keep that in mind when making gifts, if you're unsure of what to do, do your thing.
If you want to make jewelry, but you're not sure what, my suggestion is to make something simple. Below are three earrings I made by using ear posts and whatever pieces I had on hand and then gluing them together with a jewelry glue.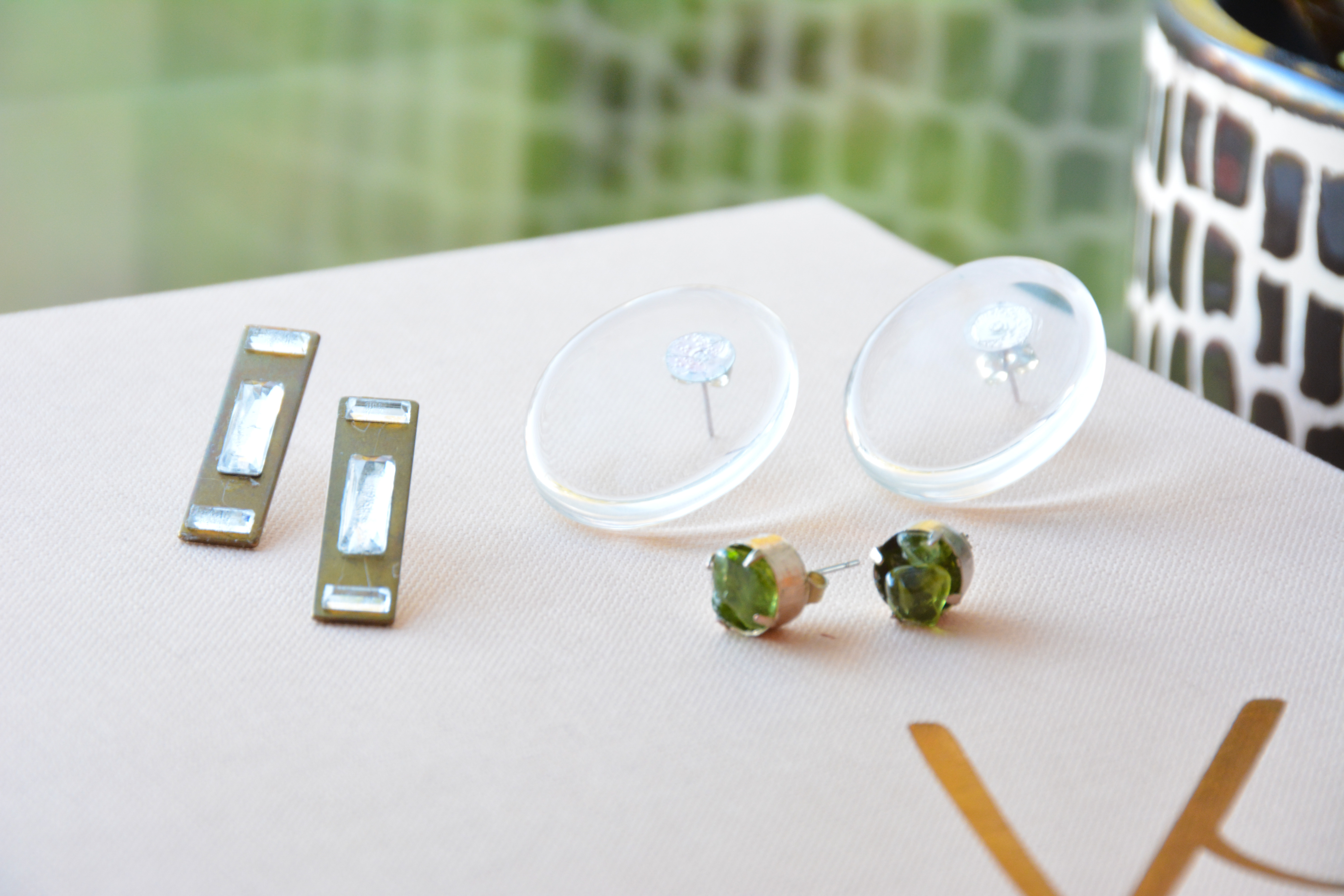 For these first ones I used rectangle metal tags to which I glued some rectangle rhinestones. You can variate these in so many ways, by choosing different shapes and colors of the tags and the rhinestones.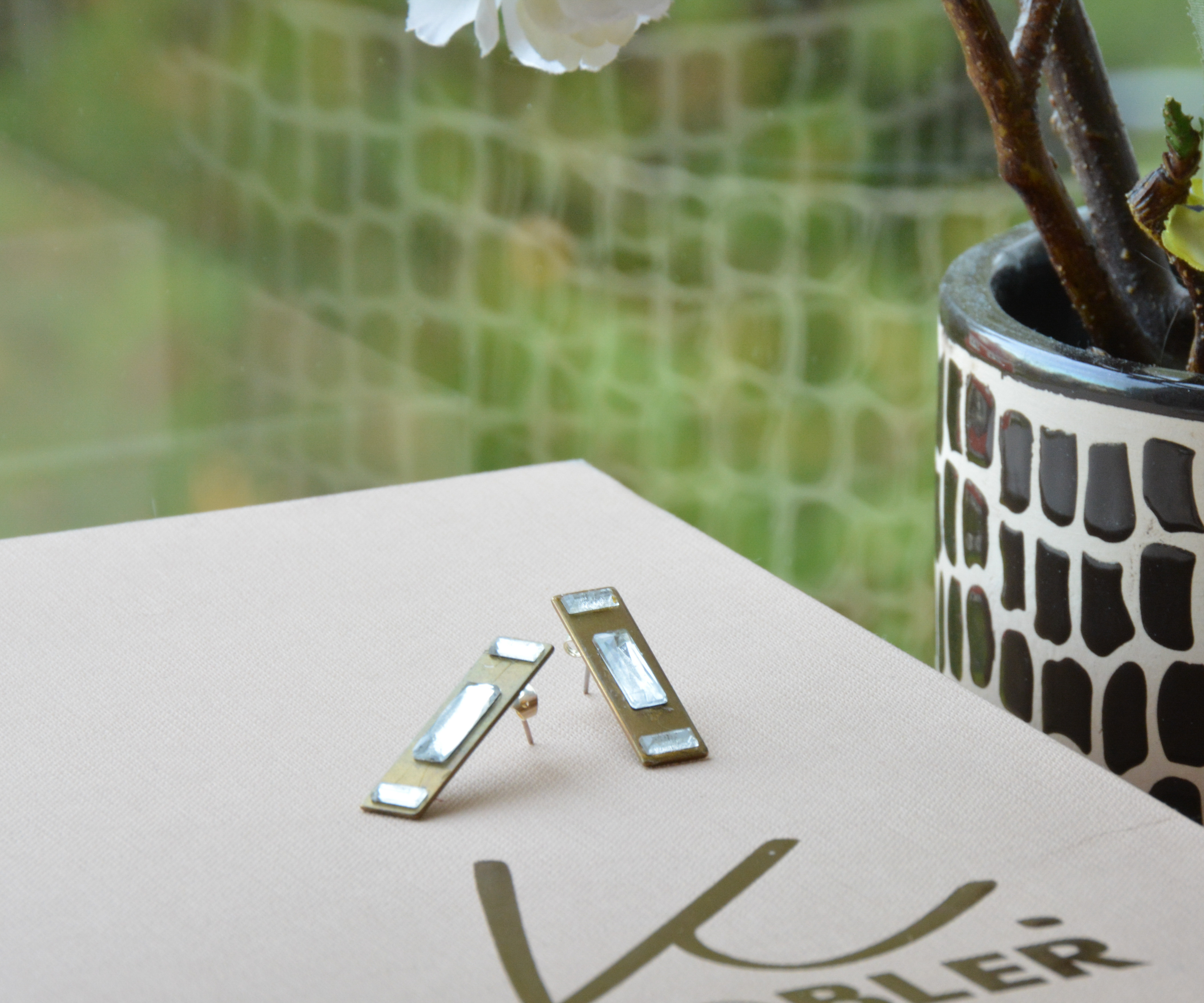 These second pair of earrings are so simple, which I made by gluing oval glass pieces and ear posts together. Despite their simplicity, they're so interesting and adds that little something extra to any outfit.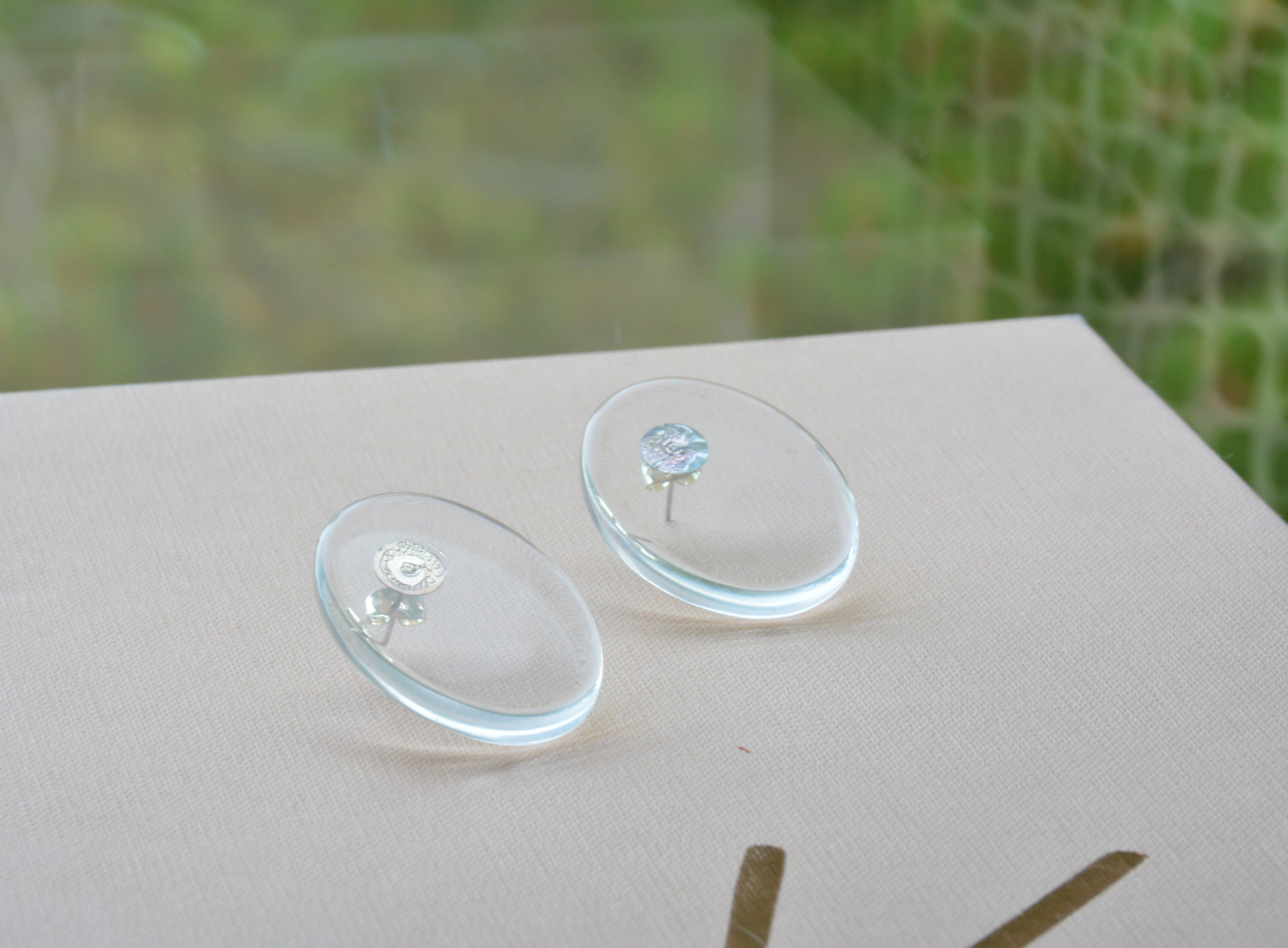 The last pair was originally a pair of simple rhinestone stud earrings. By removing the rhinestones and adding green stones (not sure what kind it is) in irregular shapes, they turn into something completely different.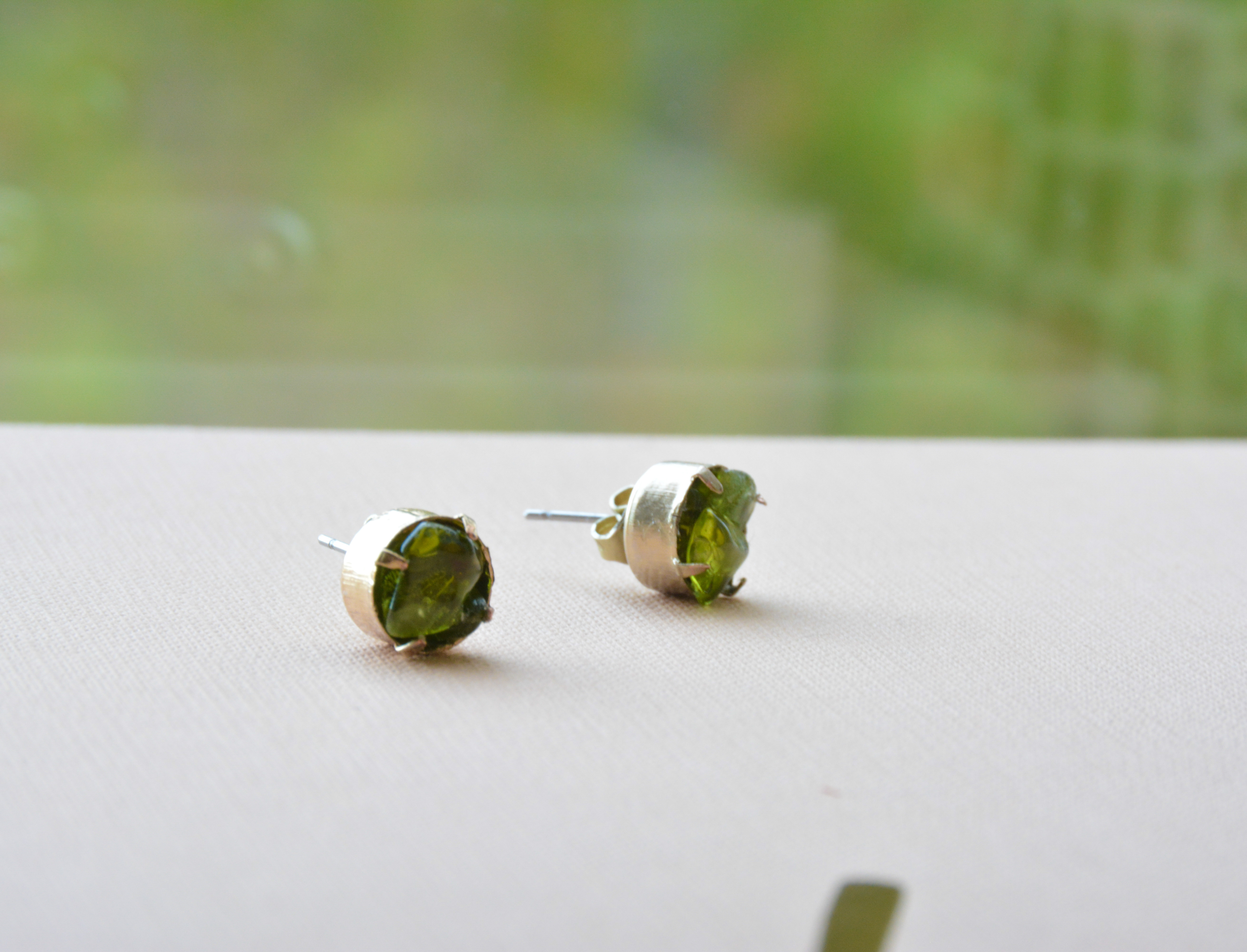 Many Gifts In A Box
This last example can be the way you want it to be with only store bought gifts, only your own creations or a little bit of both. This is my favorite, because you can add anything the receiver would love from nail polish and lipsticks to snacks and candy. It's a box of goodies put together specifically for that one person. I love gifts like these and the picture below is an example of how I'd want mine to look.
My box contains:
Pencils from Alice Scott in black, white and gold because I use them a lot.
Eyelash curler in gold, because I can't live without it.
Gold iPhone case (painted with gold nail polish to give it new life.)
Gold nail polish from Ciaté, yes, I love gold.
A lipstick from Mac, although it doesn't have to be Mac. I wear lipstick every day.
Lace panties, because they're pretty.
Glass earrings that I made, because.
Round sunglasses from Forever 21, my favorite sunglasses of all time.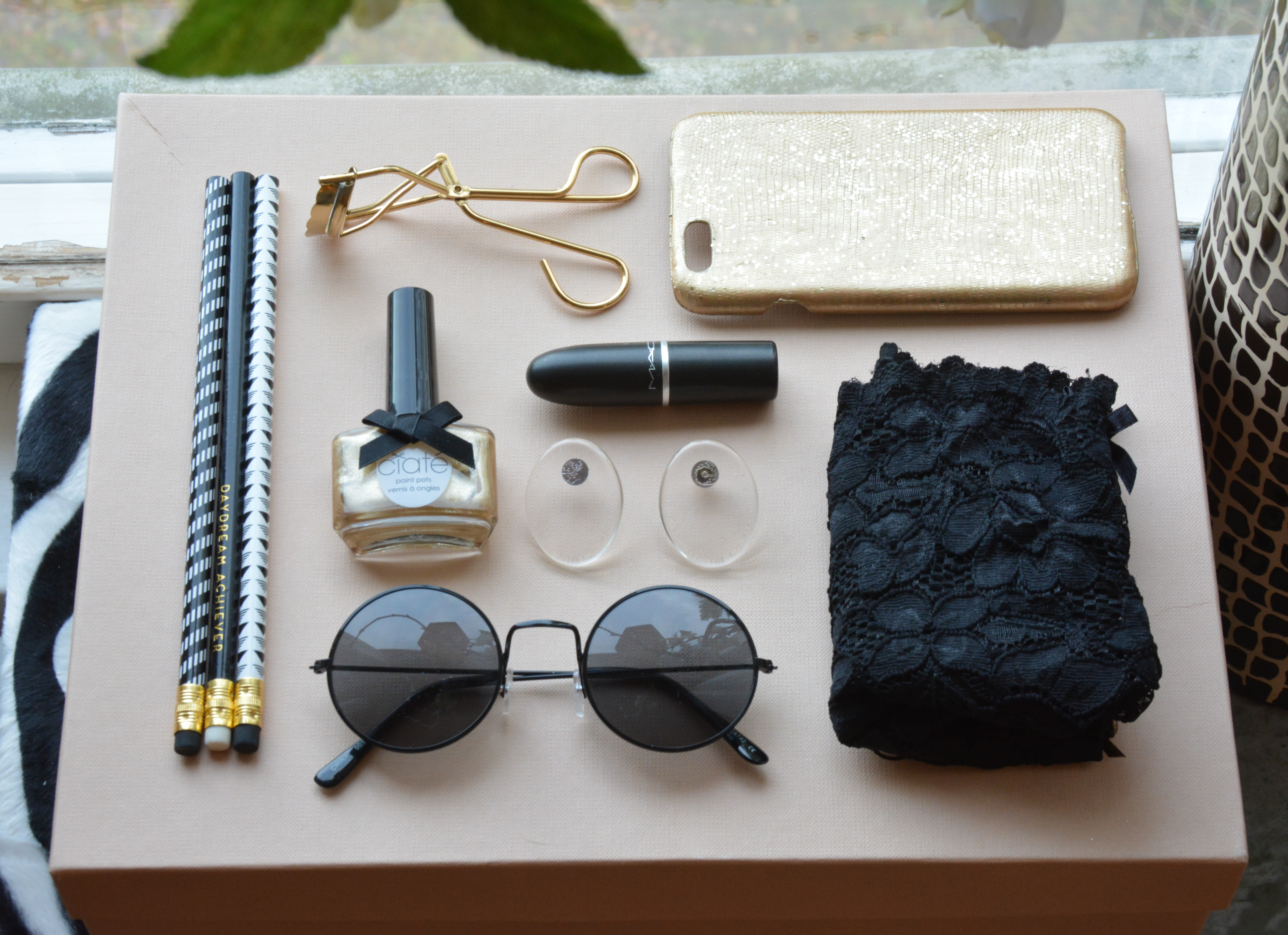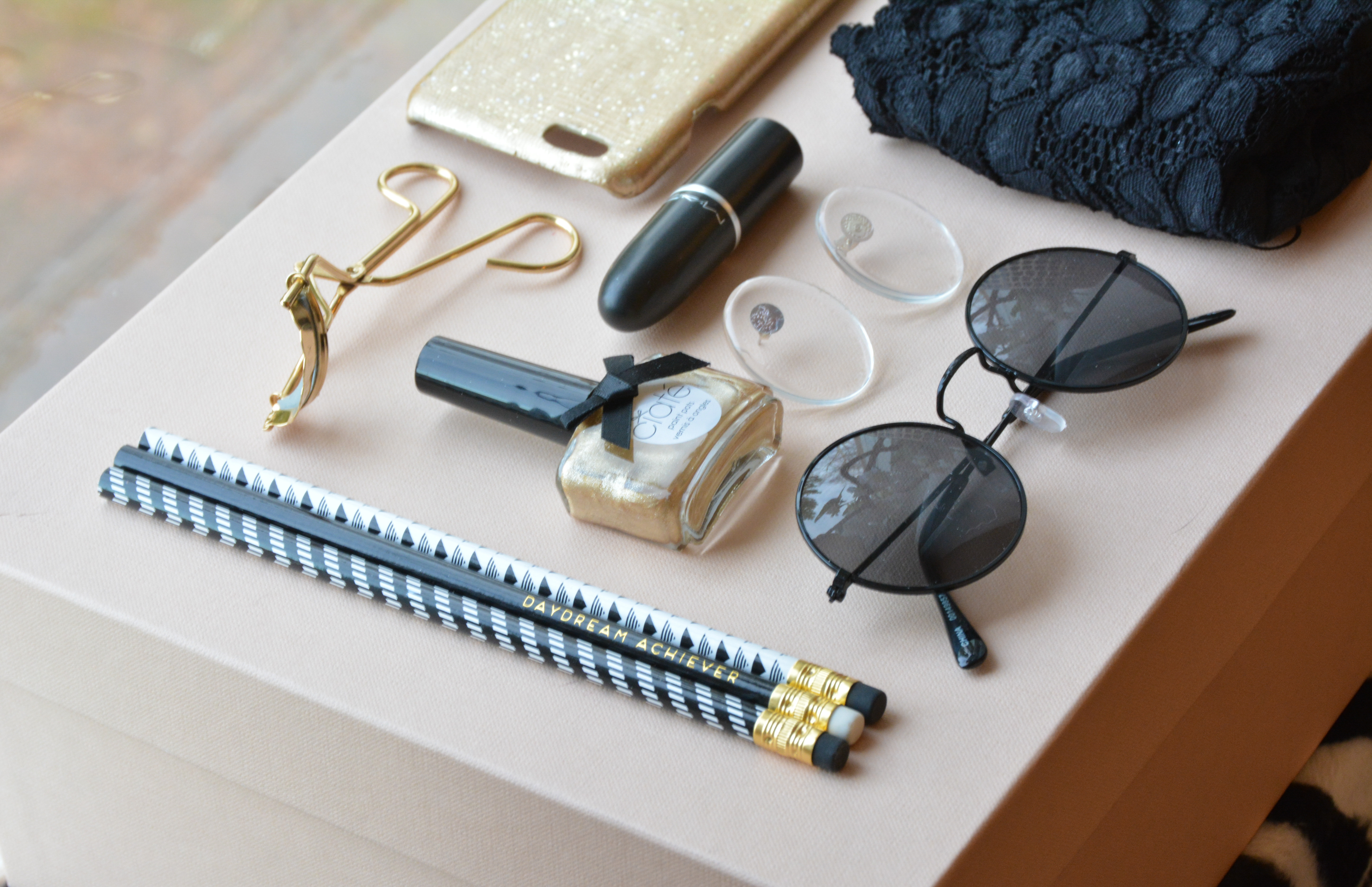 I used an old Glossybox which is a really good size, I added some paper inside and glued on some gold decorations (made from a paper plate) to cover up the Glossybox text.
If you're not sure what things to add into the gift box, here are some ideas:
The person favorite snacks or candy
Personalized pieces like; a letter necklace or an initial makeup bag
Phone cases, passport holders, wallets
Makeup
Bath salts, face masks and other spa treatments
Accessories like; sunglasses, headbands, hair ties, scarves and belts.
Stationery
Underwear and socks.
Jewelry
I'm sure there are many more things you can add, but these are all I could think of for now. Let me know if you have any ideas!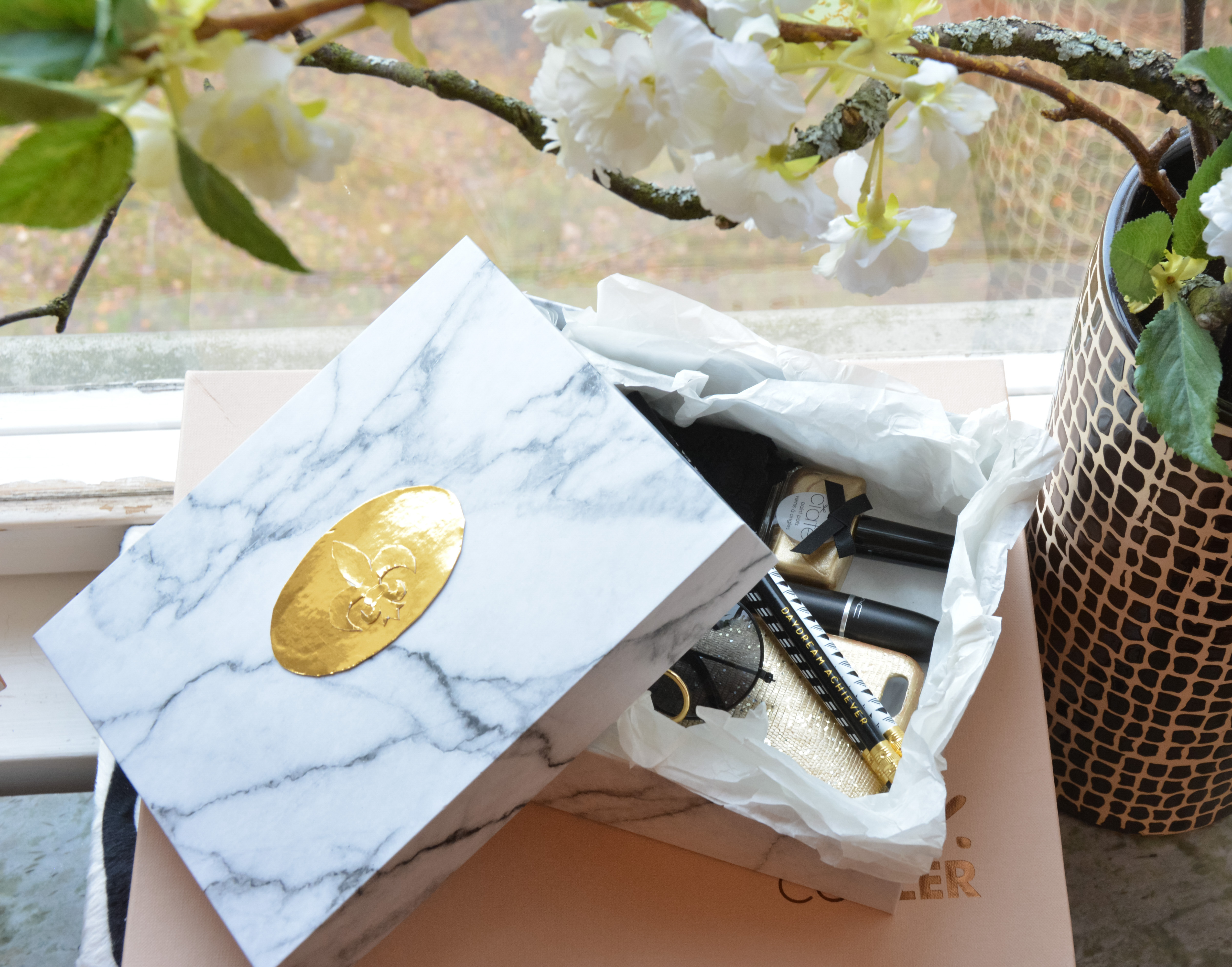 Thanks For Reading
Do you have any questions or ideas? Feel free to write in the comment section below. If you liked this post, please don't forget to click the like button below. To receive an email when I publish something new; subscribe to my email list by clicking the follow button below (or click here.) If you'd like you can also use the buttons below to share this post.
For previews of coming posts and more fashion, check out my Instagram!
-Frida
Don't forget to follow, like and share: