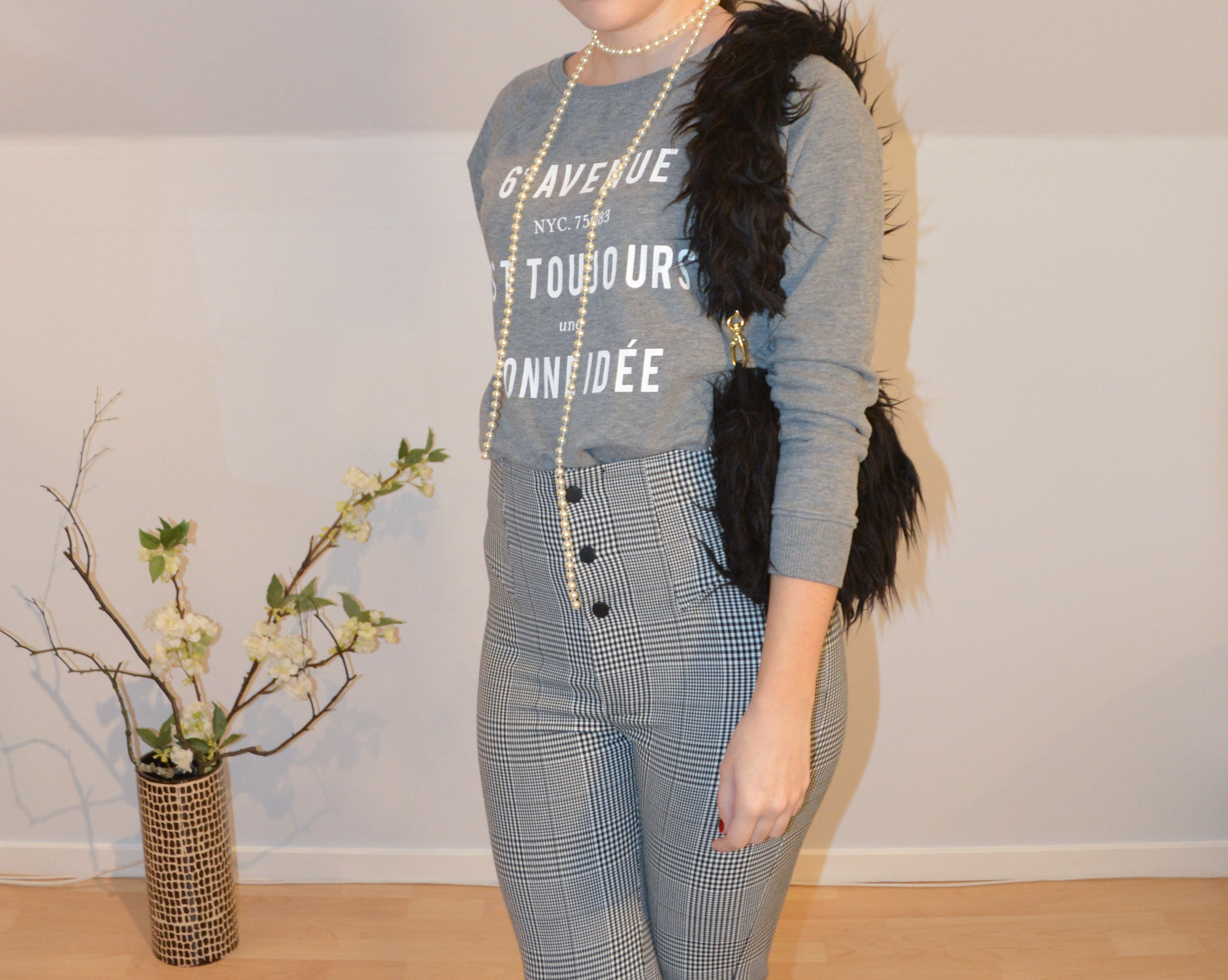 Classics
Classics, the kind of pieces that most people should own, simply because they're timeless. You can easily pair them with current trends as well as with other classics. Whether we're talking about the LBD, the trench coat or the black pumps, they can all be updated with different materials and details.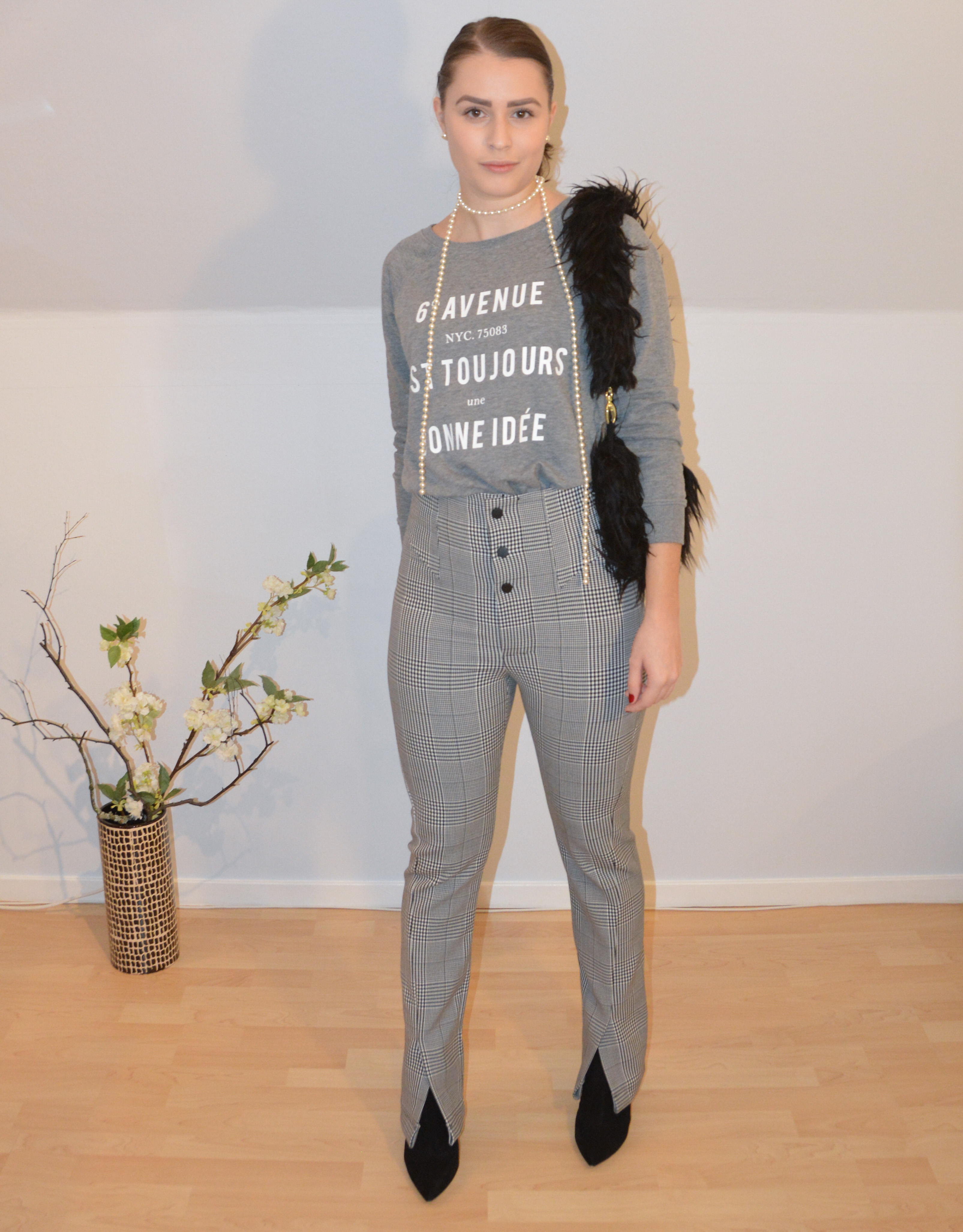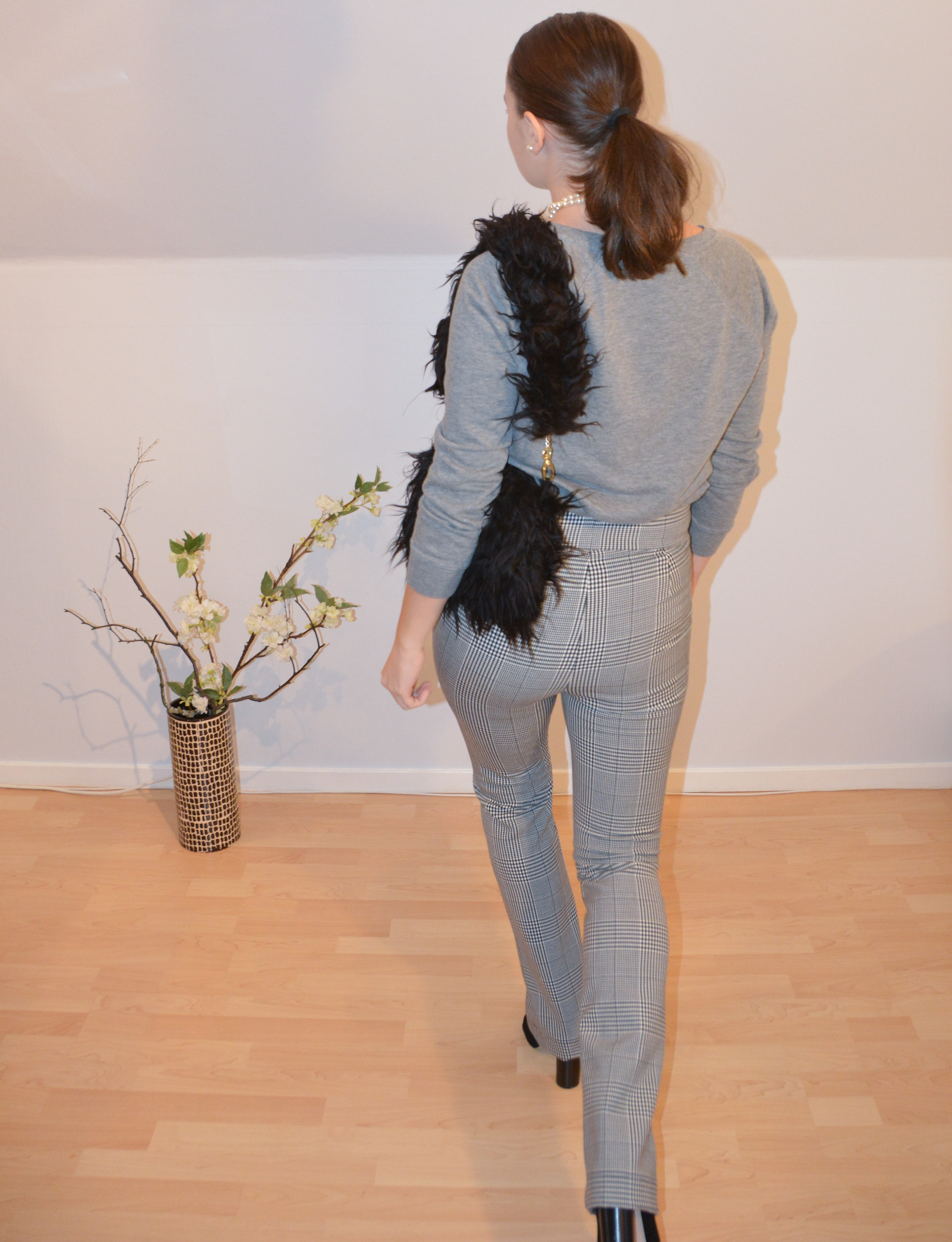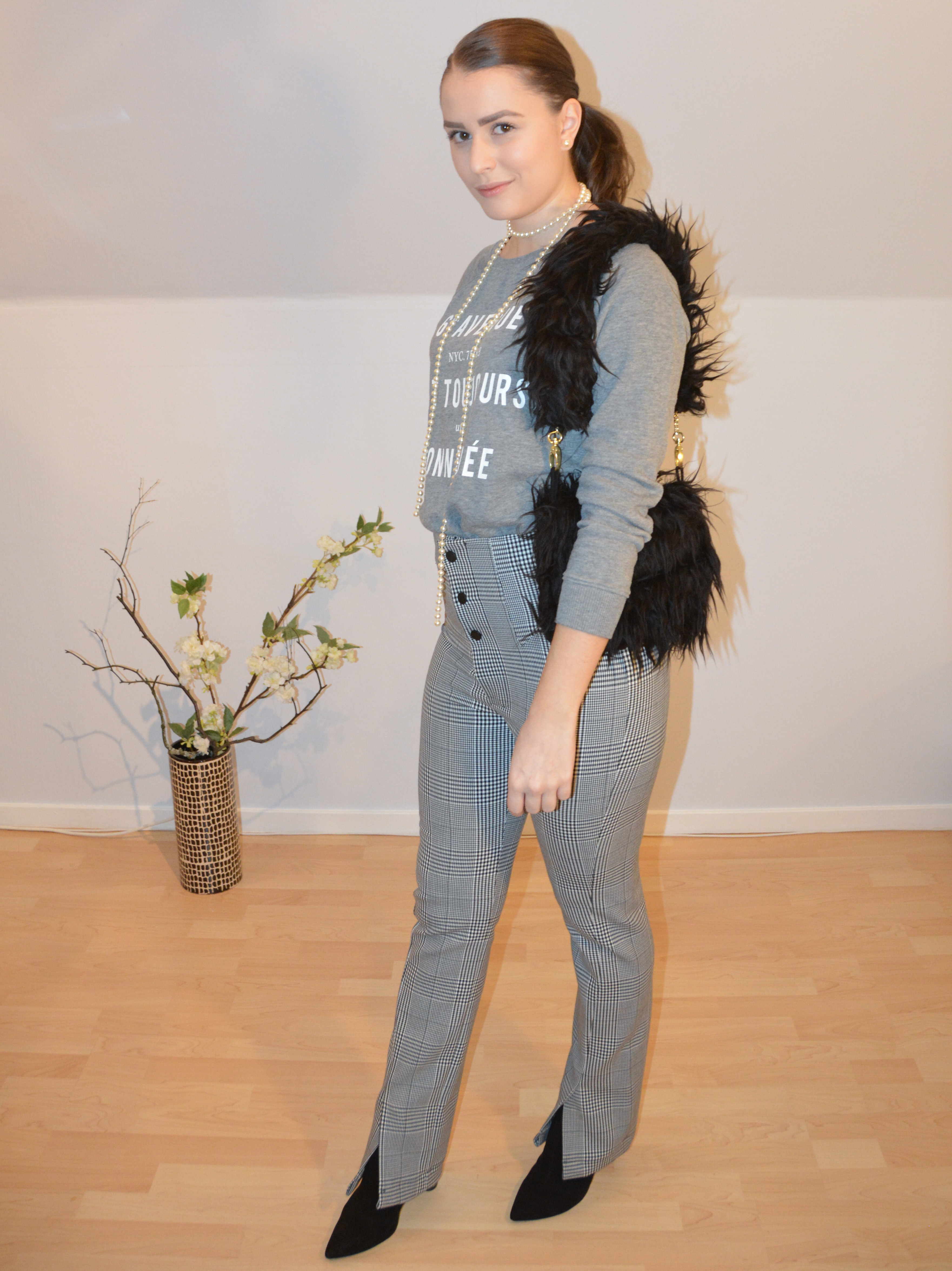 Classics: Pearls
One of the two classics in today's outfit, is the pearl necklace (and earrings.) It doesn't have to be real pearls, my necklace is a cheap one that I've had for many years. To update this classic I simply cut it apart, this way it can easily be worn as a choker or a skinny scarf. I paired it with simple pearl earrings.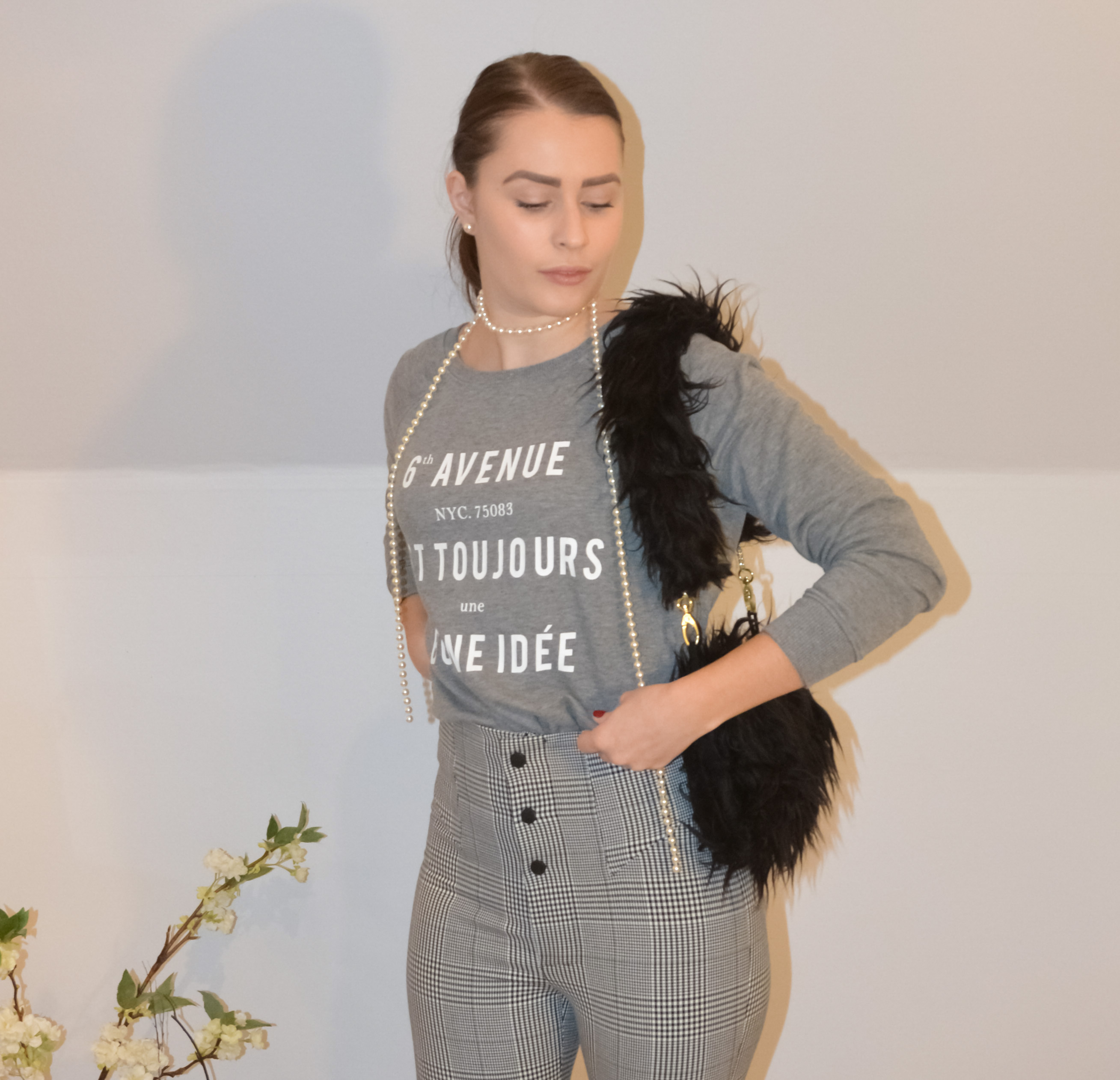 Classics: Plaid
These "prince of wales" (plaid) printed pants are a great example of updated plaid pants. They're extra high at the waist and the slits at the bottom of the legs adds an interesting detail. Because of the interesting silhouette, they make a statement with any outfit.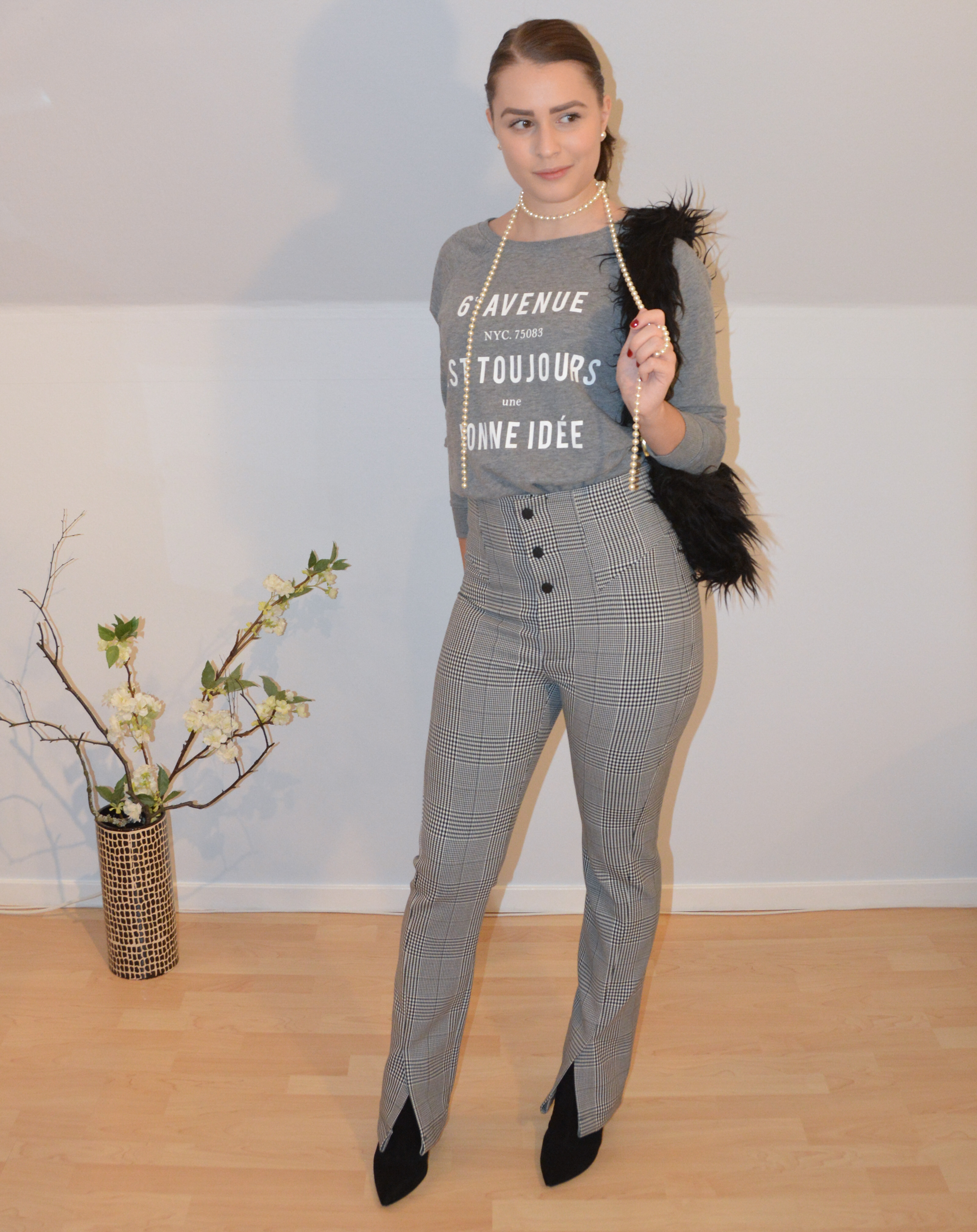 I paired my classics with a grey college sweater, black pointed sock boots and my faux fur bag (here is how I made the bag and how I made the bag strap.) I also chose a red nail polish to add something extra.
By the way, I have downloaded Shotcut to edit my Youtube videos, now I just need to learn how it works. Other than that I have been thinking about what kind of videos to make as well as where I should film them… More updates coming soon..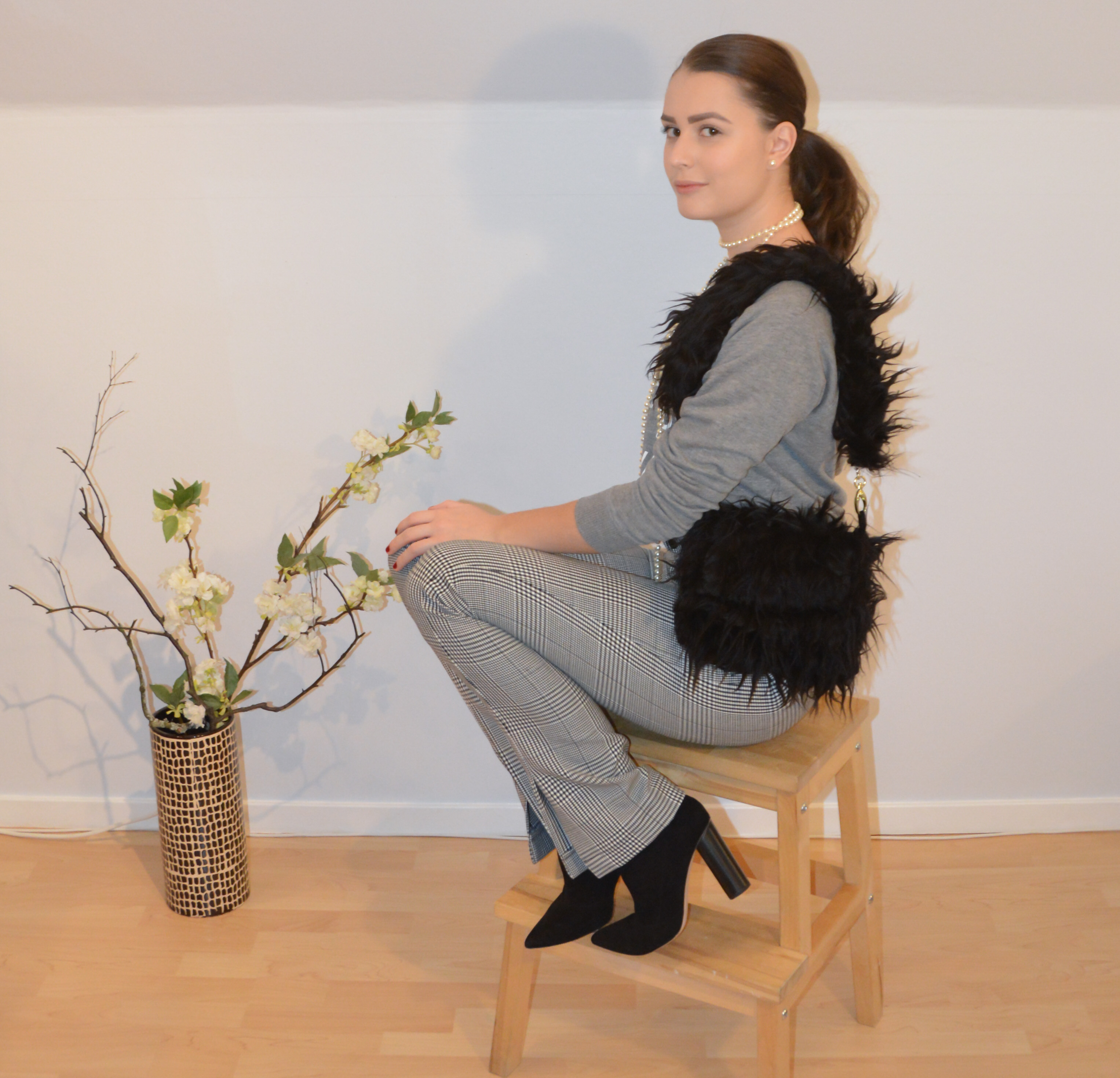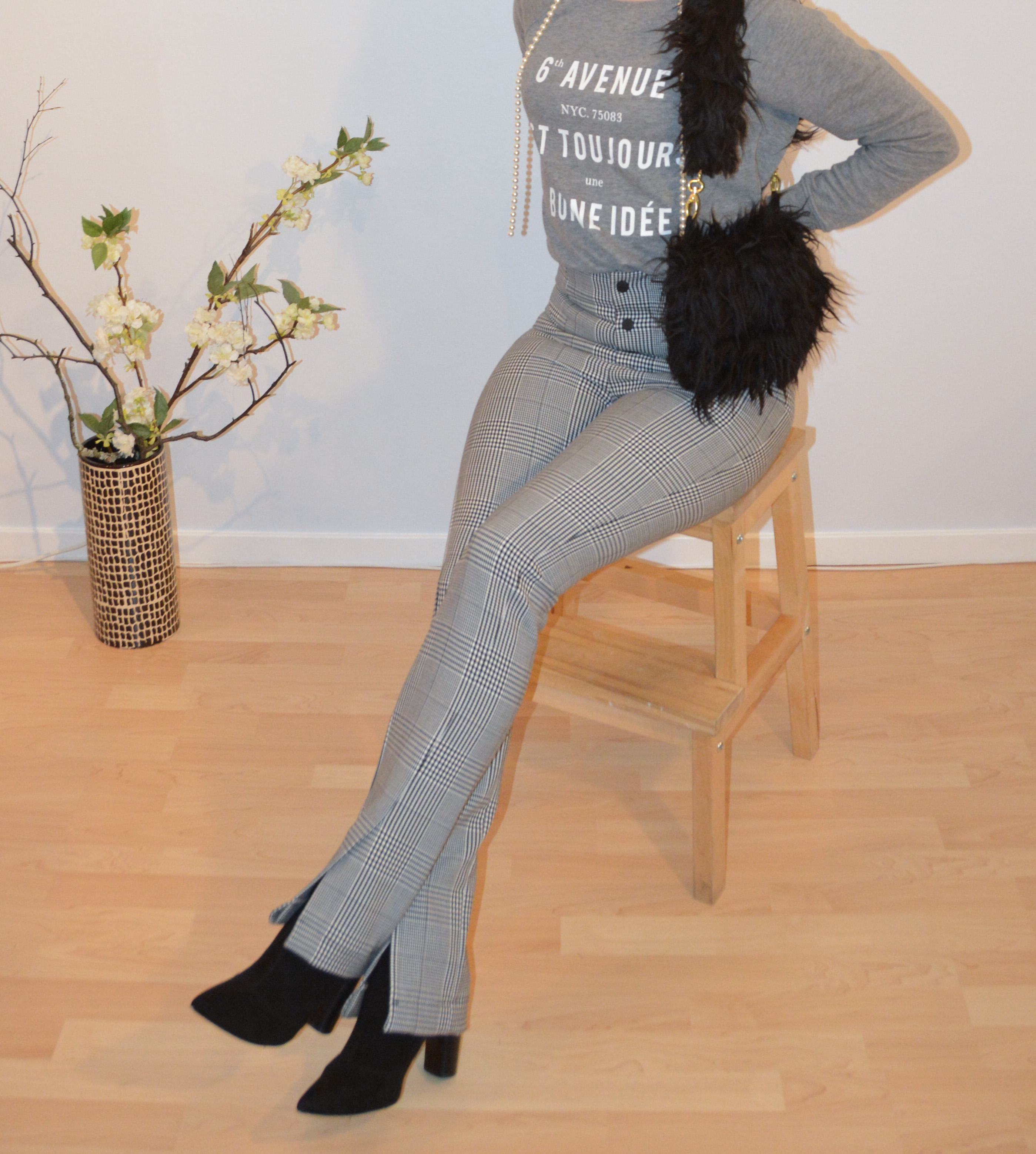 Thanks For Reading
Do you have any questions or ideas? Feel free to write in the comment section below. If you liked this post, please don't forget to click the like button below. To receive an email when I publish something new; subscribe to my email list by clicking the follow button below (or click here.) If you'd like you can also use the buttons below to share this post.
For previews of coming posts and more fashion, check out my Instagram!
-Frida
Don't forget to follow, like and share: