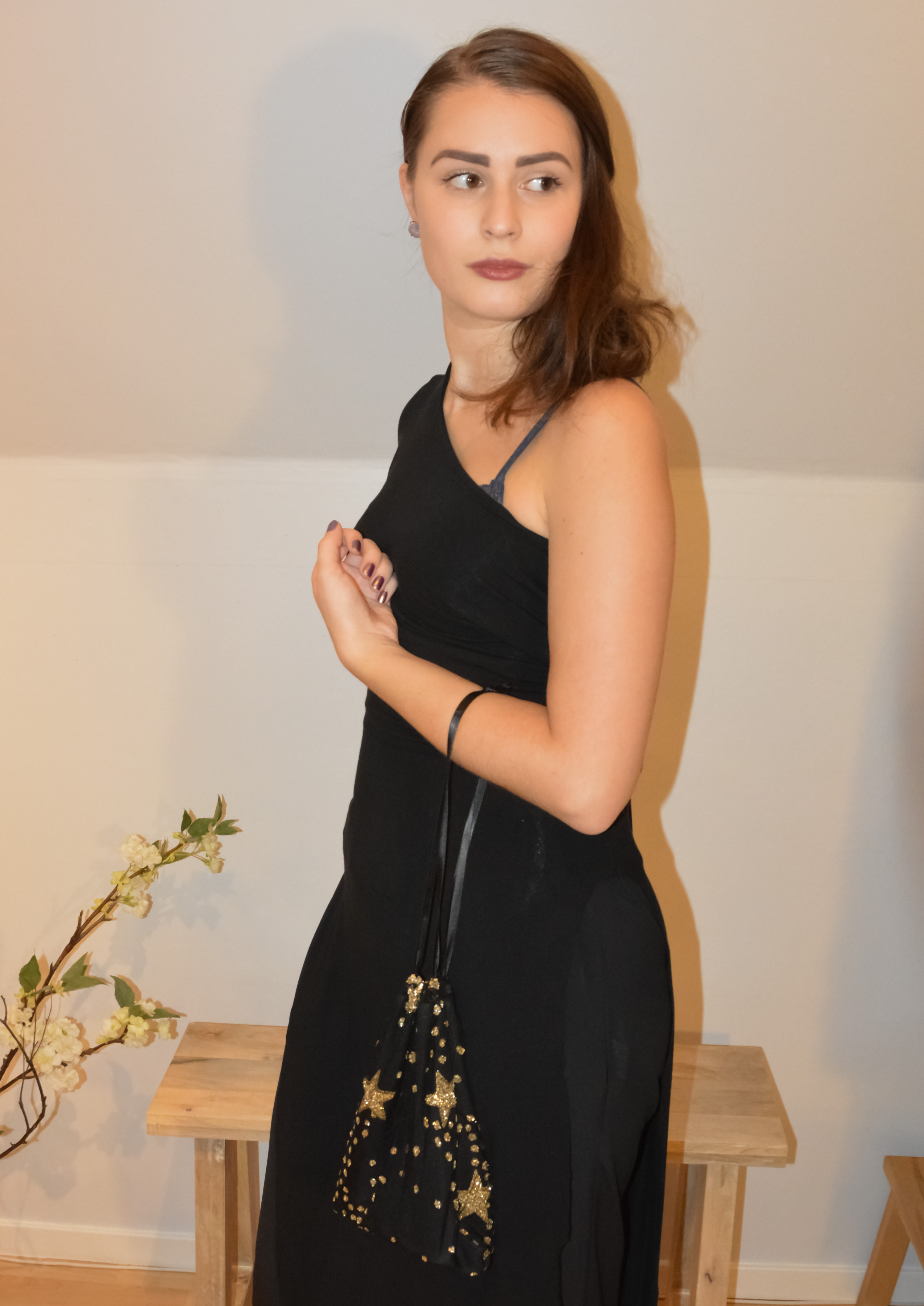 Random Things
I know everybody says this, pretty much everywhere, but can you believe how fast the time passes? I could have sworn it was the beginning of December just yesterday. But the gathering of nail polishes on my dresser from my Ciaté calendar says otherwise. Or maybe I just cheated and opened them all at once.. I was certainly tempted, but I managed to contain myself. Since it's 24 boxes I only have 2 left, oh well, I suppose I don't need anymore than that…probably not…okay yes.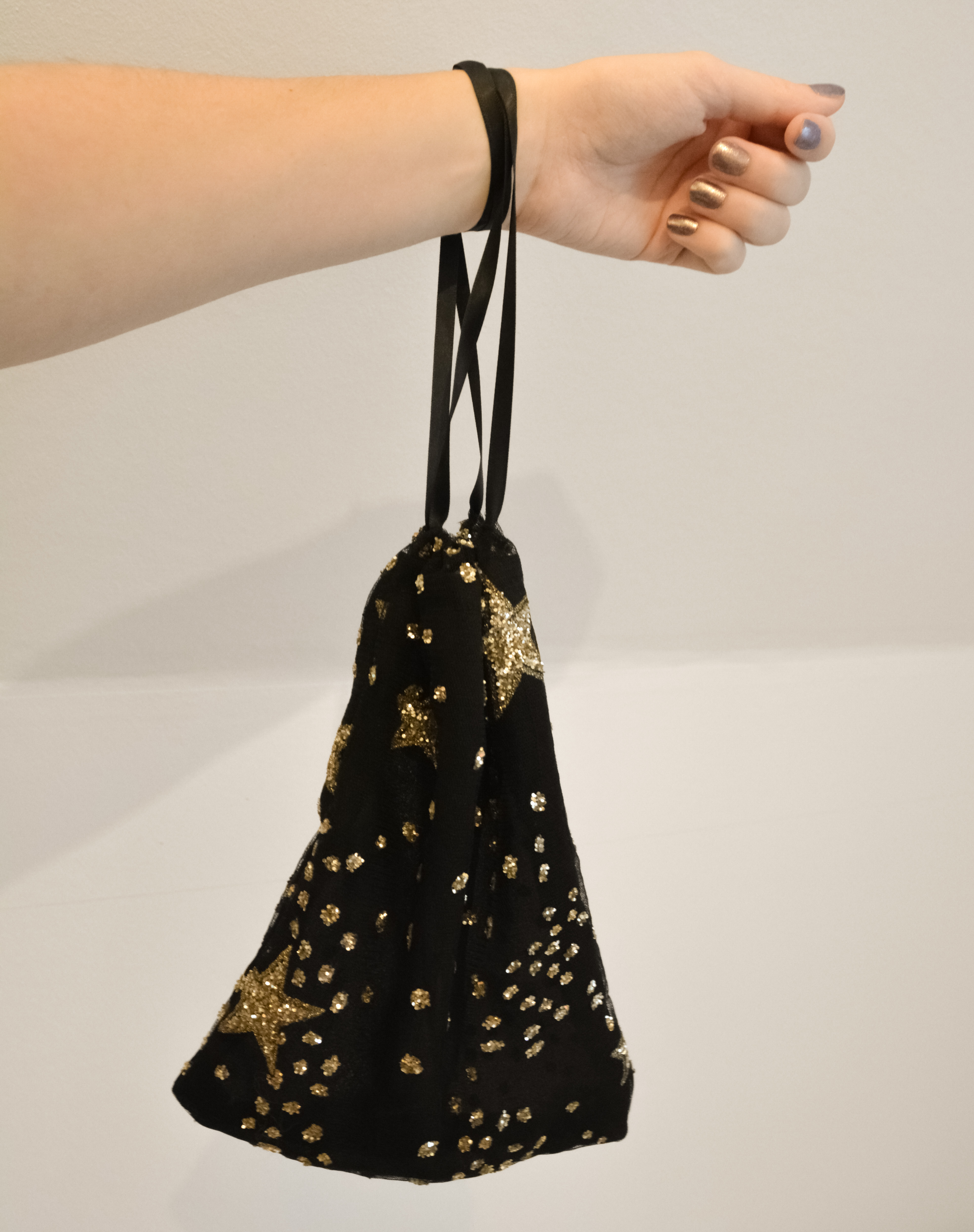 Let's Get To It
Enough talk about random things, you probably came here to see how I made this gorgeous drawstring bag, didn't you? Well, you're in luck because that's exactly what I'm doing! But first thing's first.
I saw a drawstring bag somewhere a while ago, I can't remember where exactly, but that's beside the point. The reason I was inspired to make my own drawstring bag, was because I have a feeling that it's a coming trend 😉 …
To make this bag I used the items below (and also some basic things such as, pins, a safety pin and a sewing machine):
A pretty embellished fabric from this skirt (don't worry, it's just the hem that I cut off because it was too long)
A basic black chiffon fabric from another skirt..
Black thread
A 6 mm satin ribbon in black
At least one cat to sit on everything.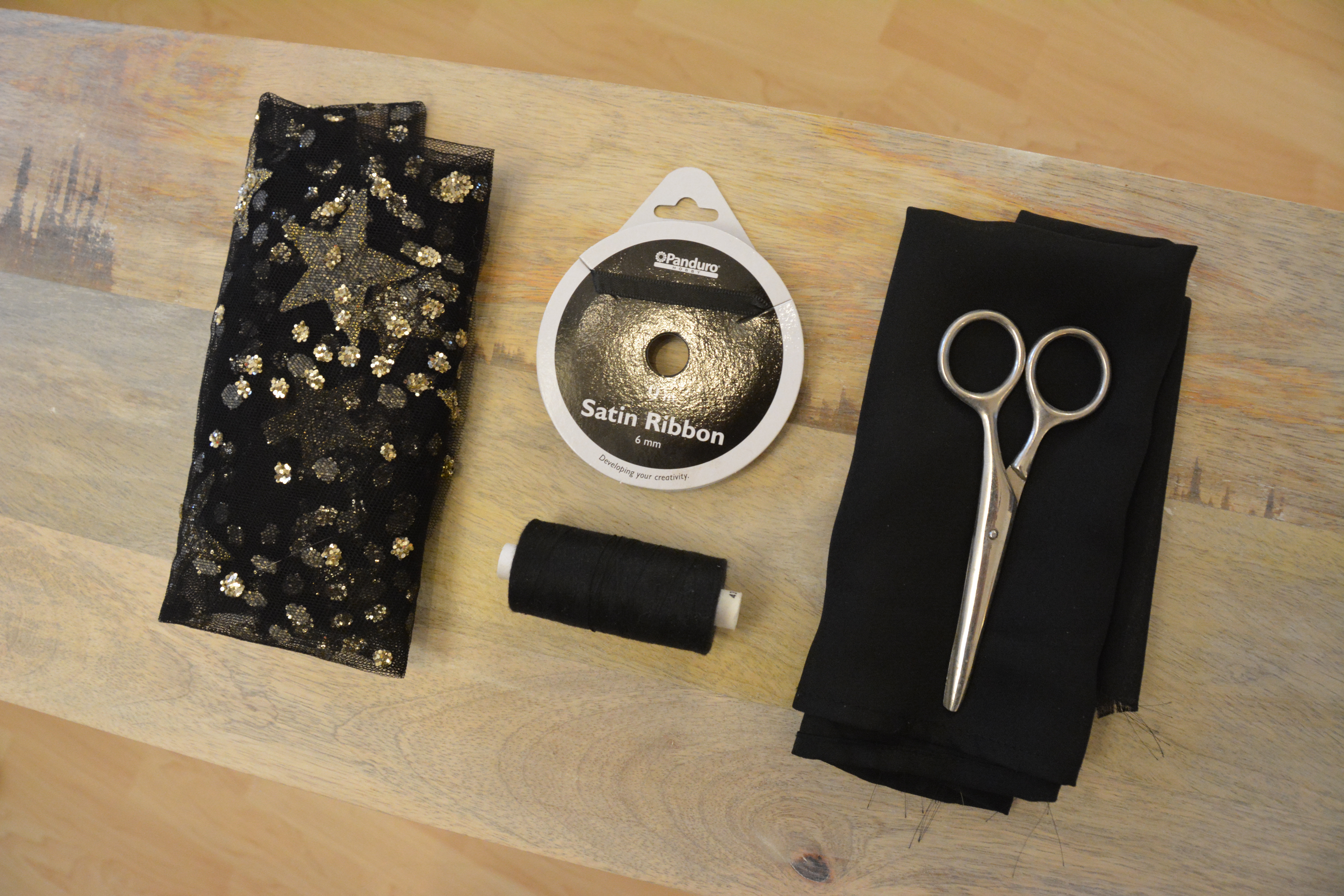 Here is how i made the bag step by step
1. I began by folding both fabric pieces and then cutting them roughly into rectangles.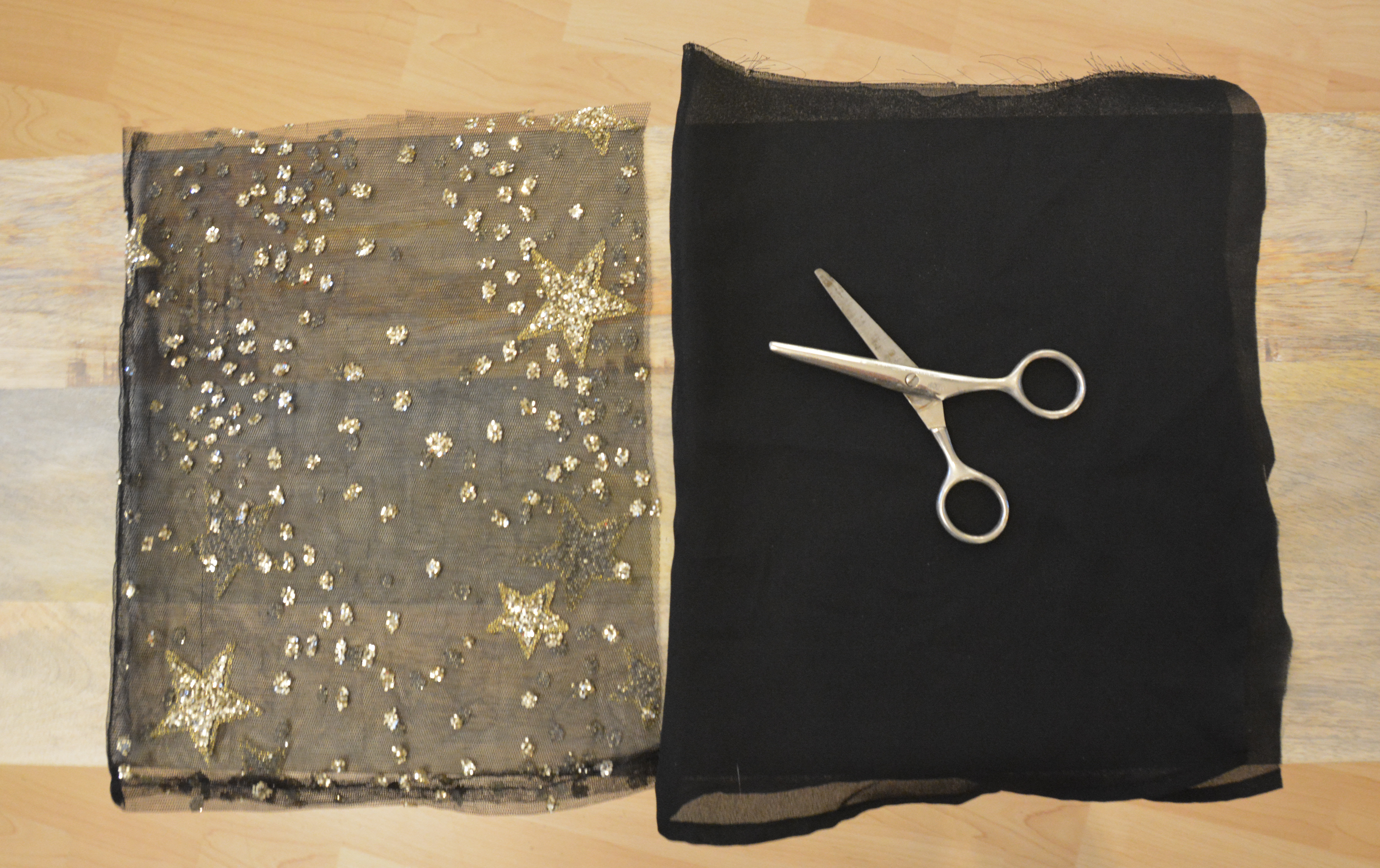 2. Next (I cut out a small piece in the middle part of the embellished fabric) I unfolded the fabric pieces and layered them. I had the mesh fabric go past the chiffon a little bit, you'll see why later.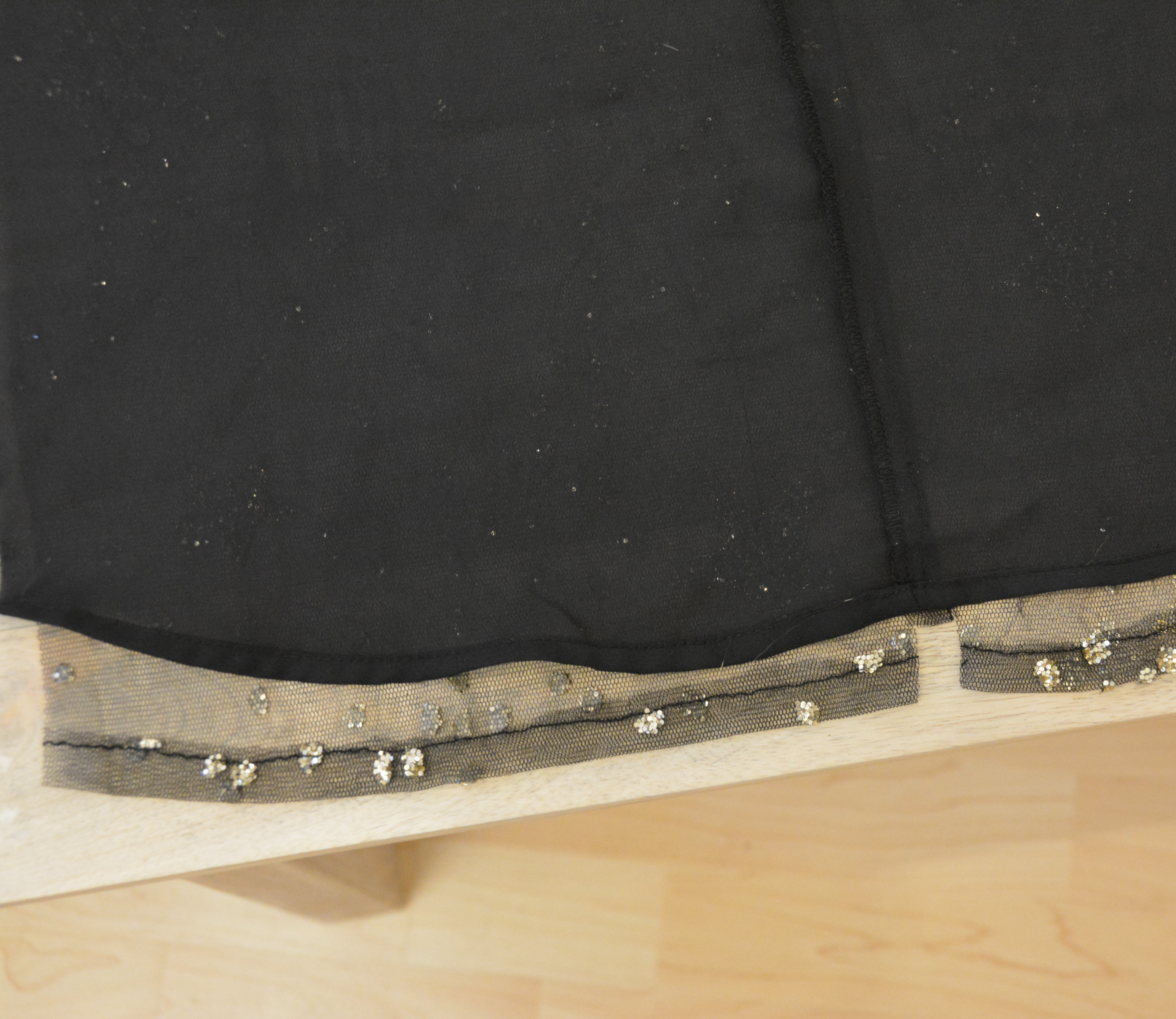 3. After that I folded the fabric pieces so that it looked like in the picture below. The "ugly" side of the embellished mesh is facing the chiffon and the "pretty" side is facing the other side of the mesh.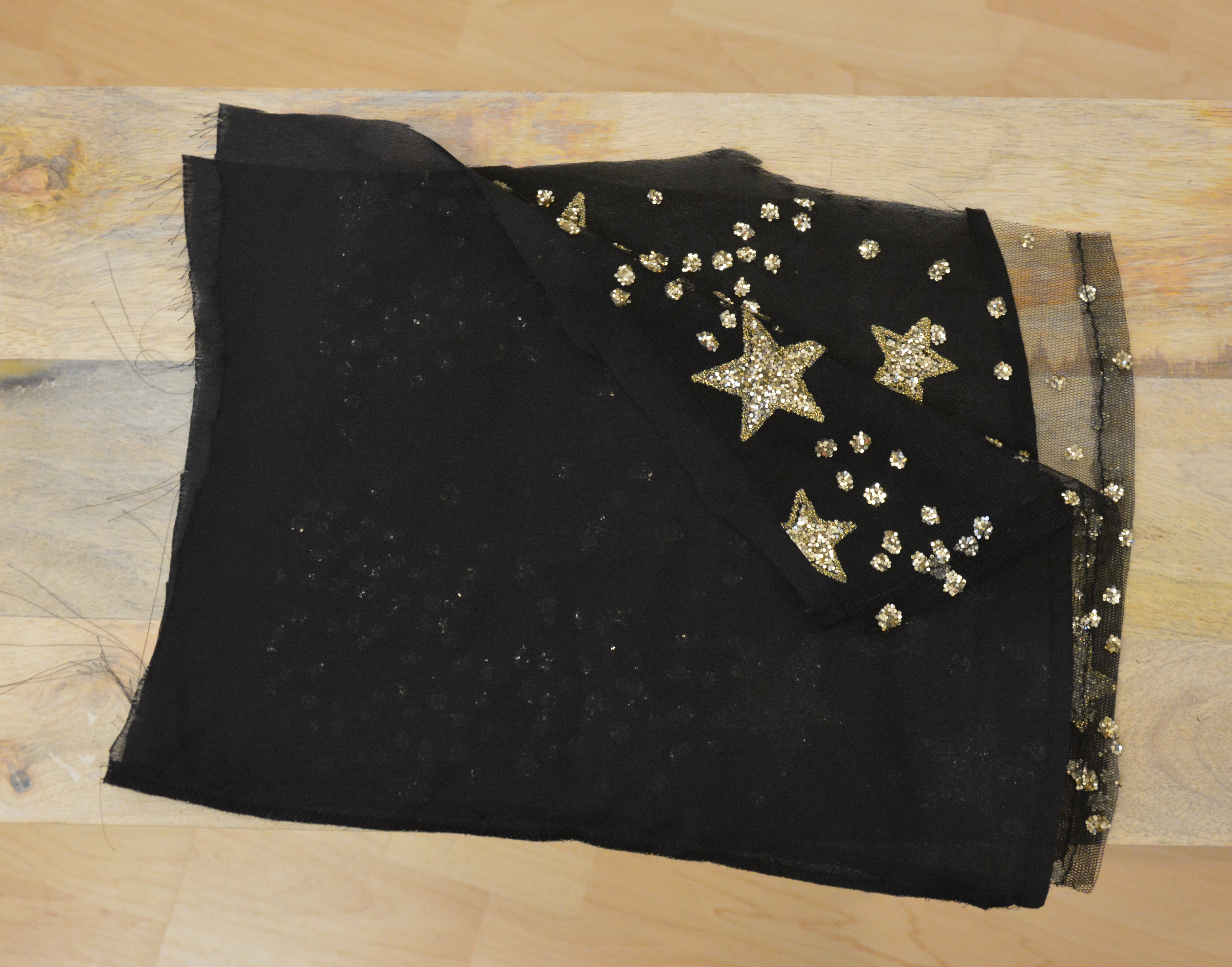 4. Then I pinned the edges and trimmed them for a more obvious rectangular shape.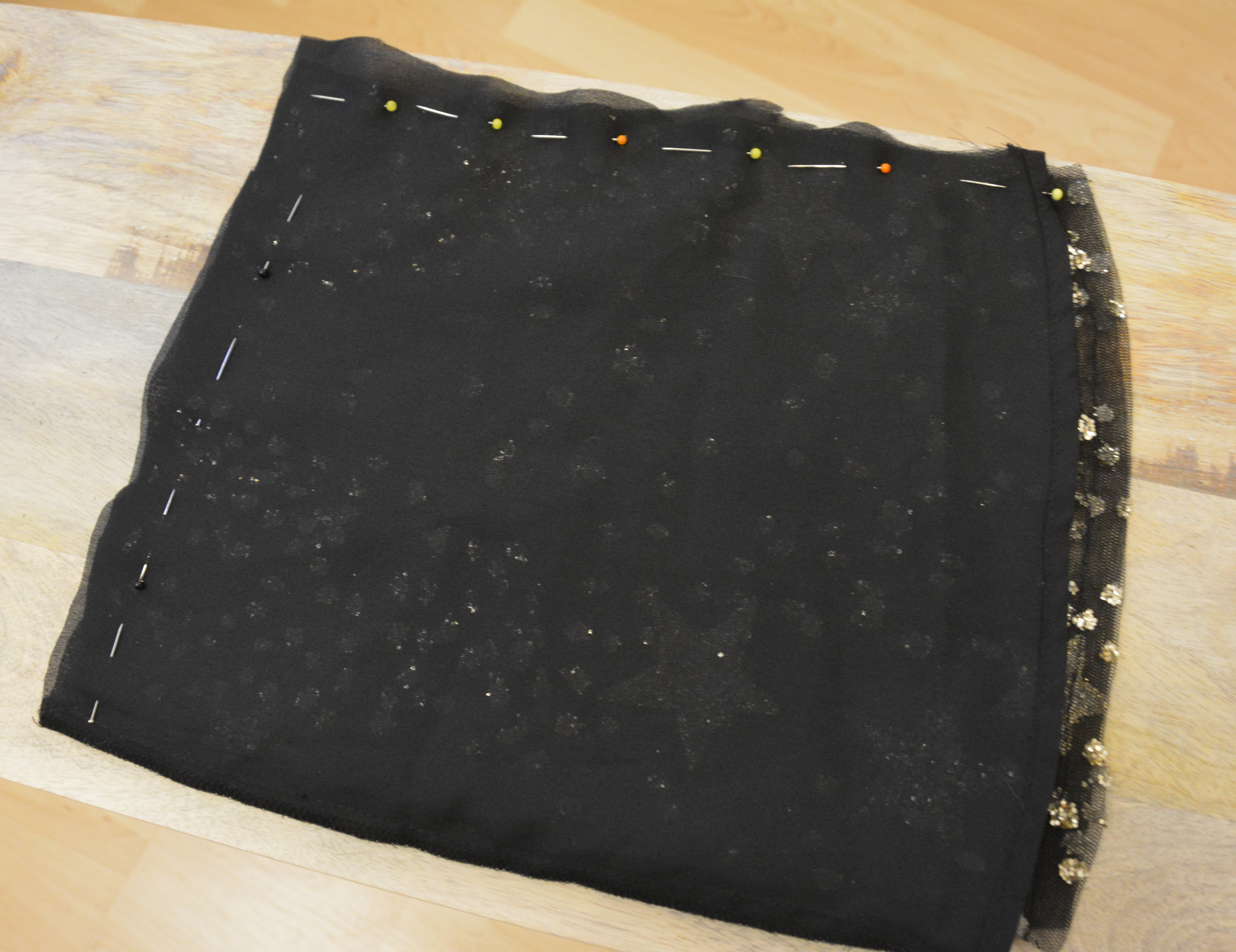 5. I used a straight seam to sew along the edges (I ended up doing it on all three sides.) Something worth mentioning is that I only sewed till the end of the chiffon, so the mesh have an opening on each side.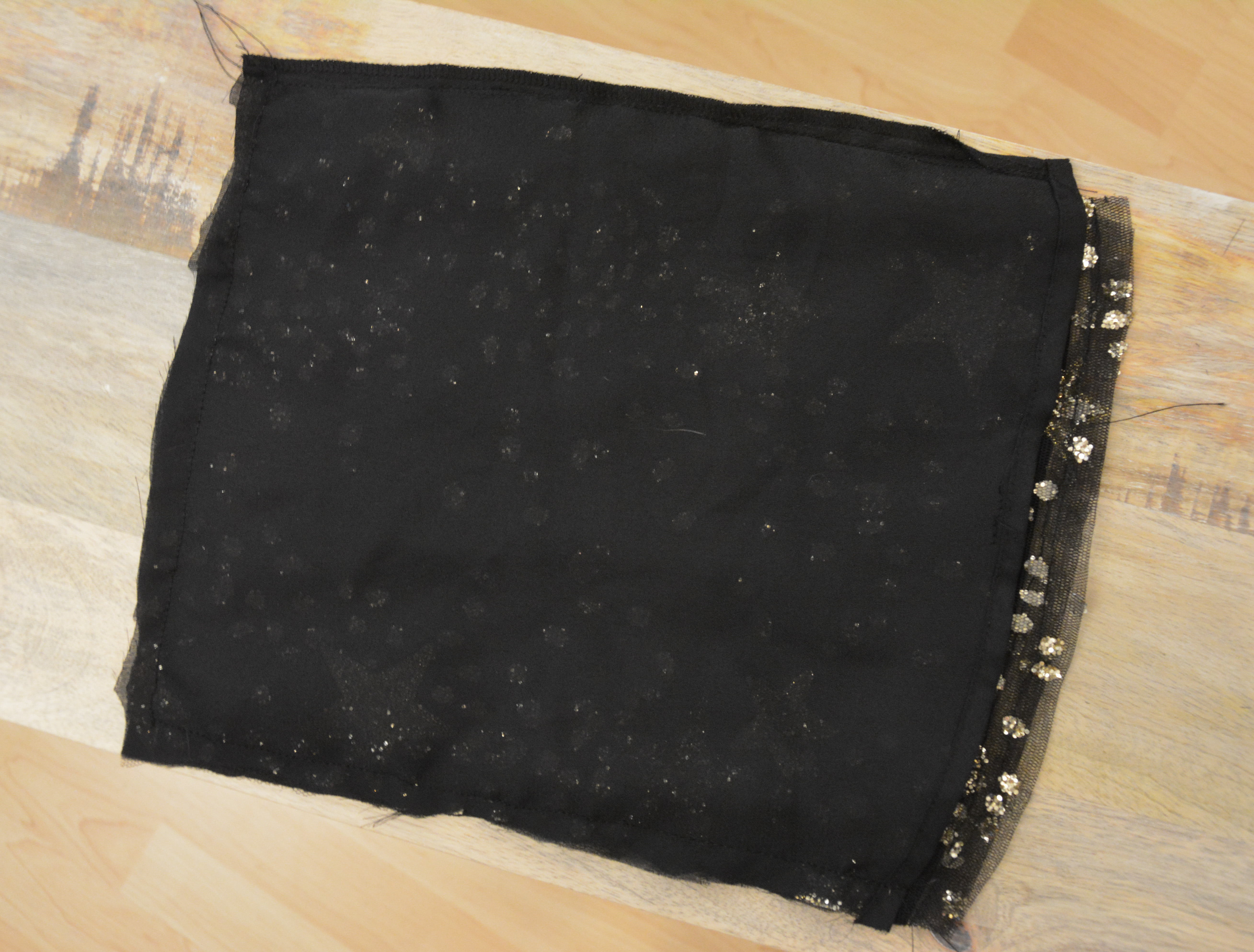 6. When I felt satisfied I turned it inside out and by then it looked like this: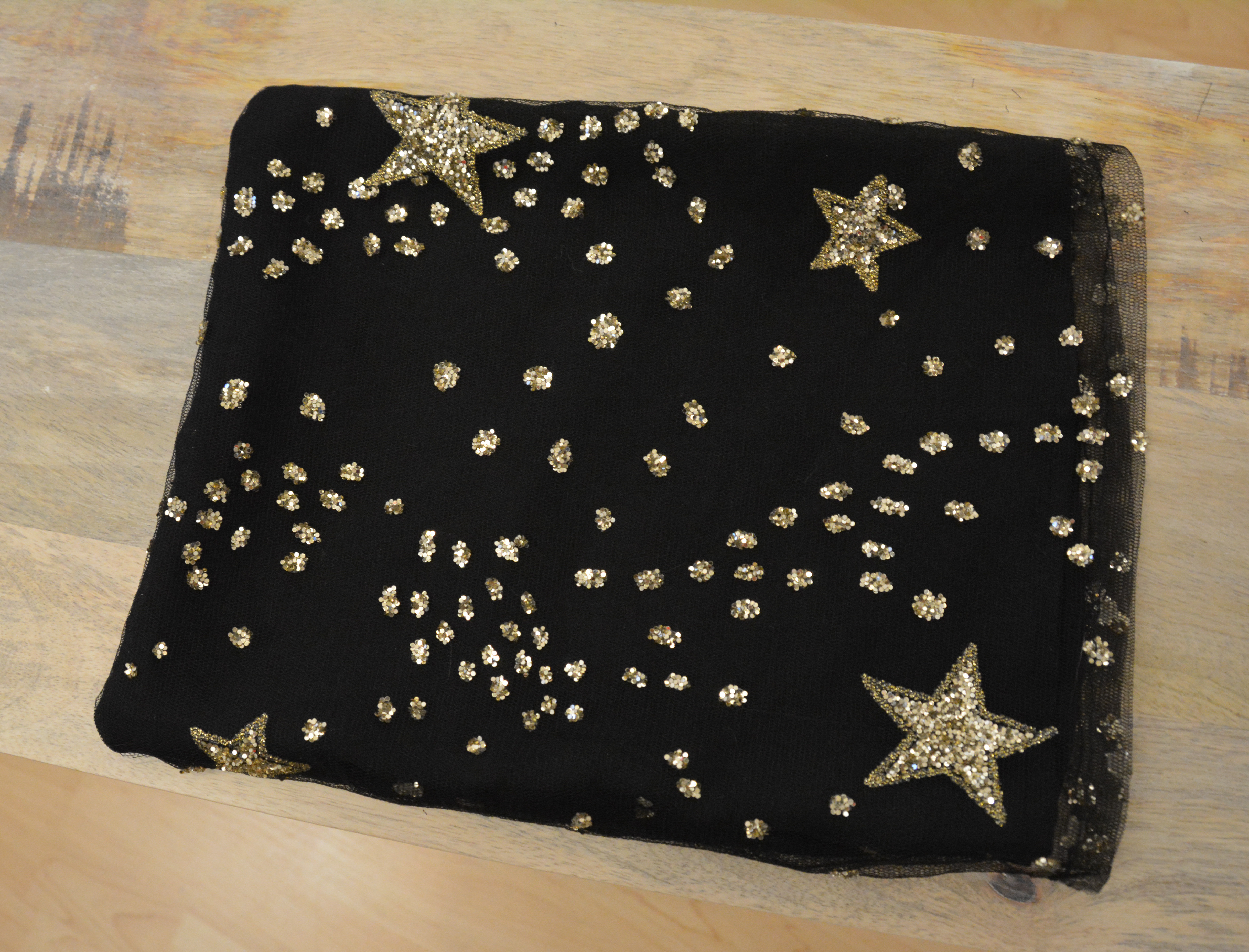 7. Next I took my black satin ribbon and I cut a piece that was around 117 centimeters long.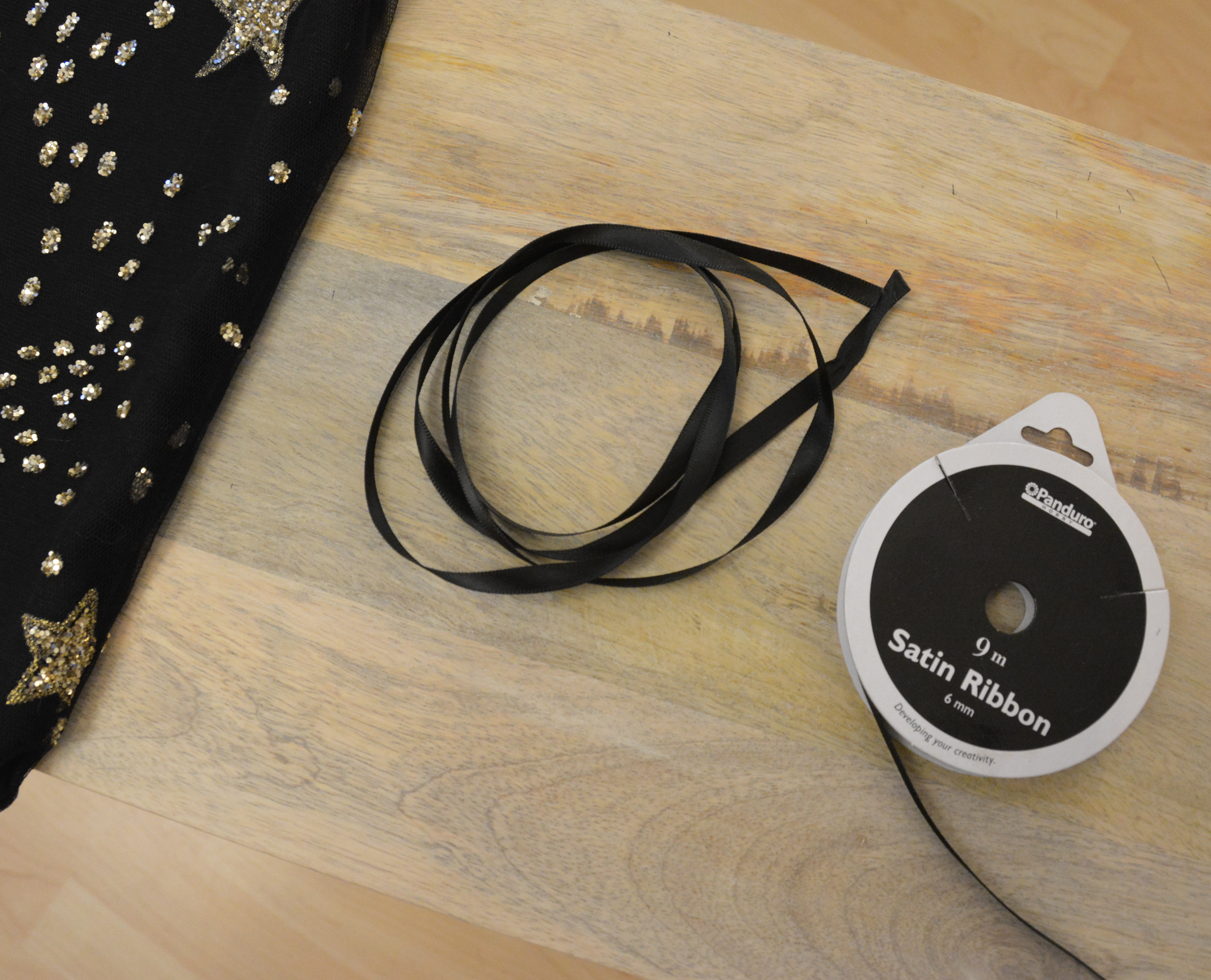 8. I took a safety pin and attached it to the end of the ribbon. Notice my pretty nail polish "Moondust" by Ciaté? I didn't think so, you probably only saw the huge paws in the background..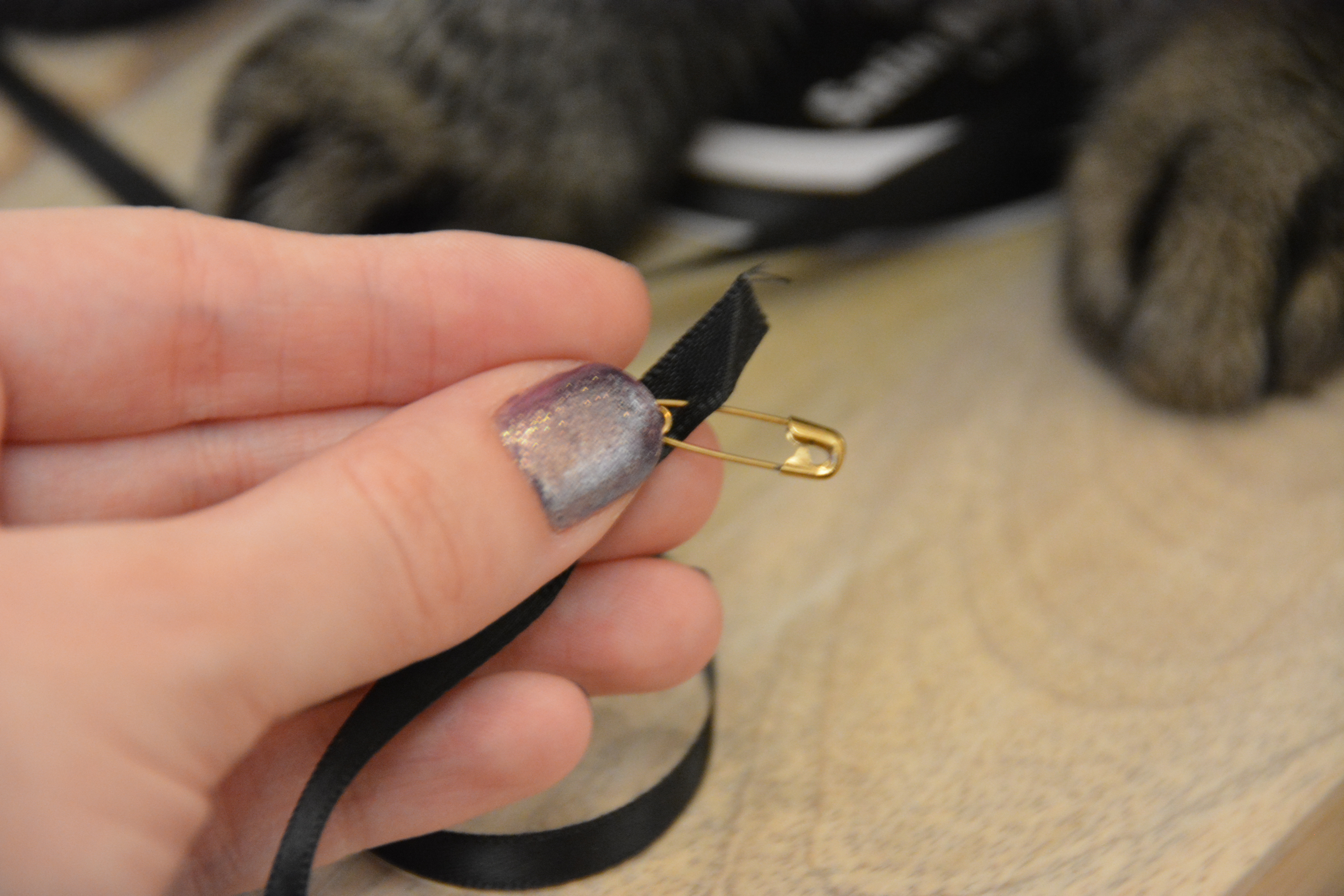 And here he is again, showing off 😉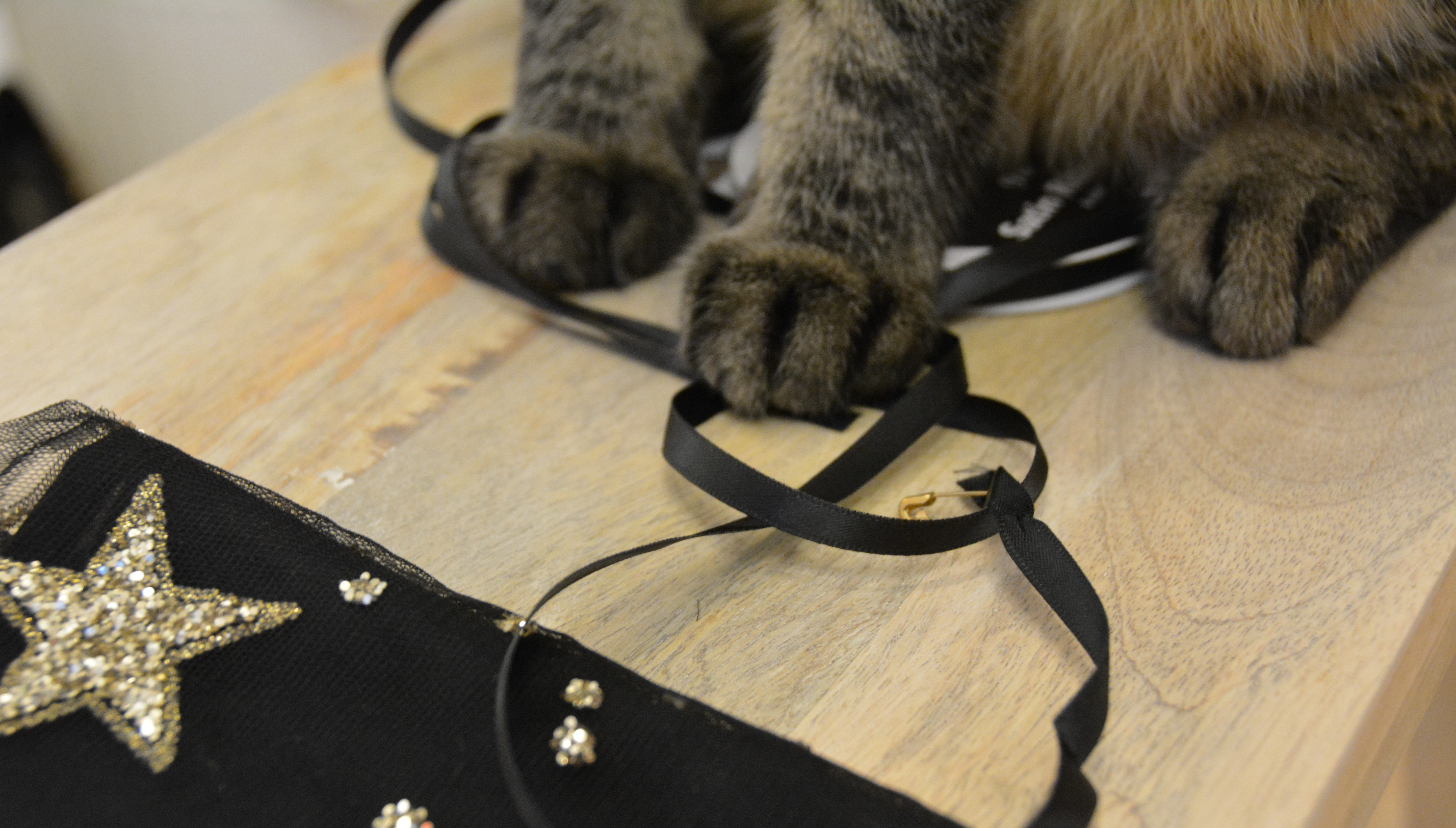 9. Next I pulled the ribbon through the mesh fabric, where there already was an existing seam. Pretty smart right? Wait. There's another cat…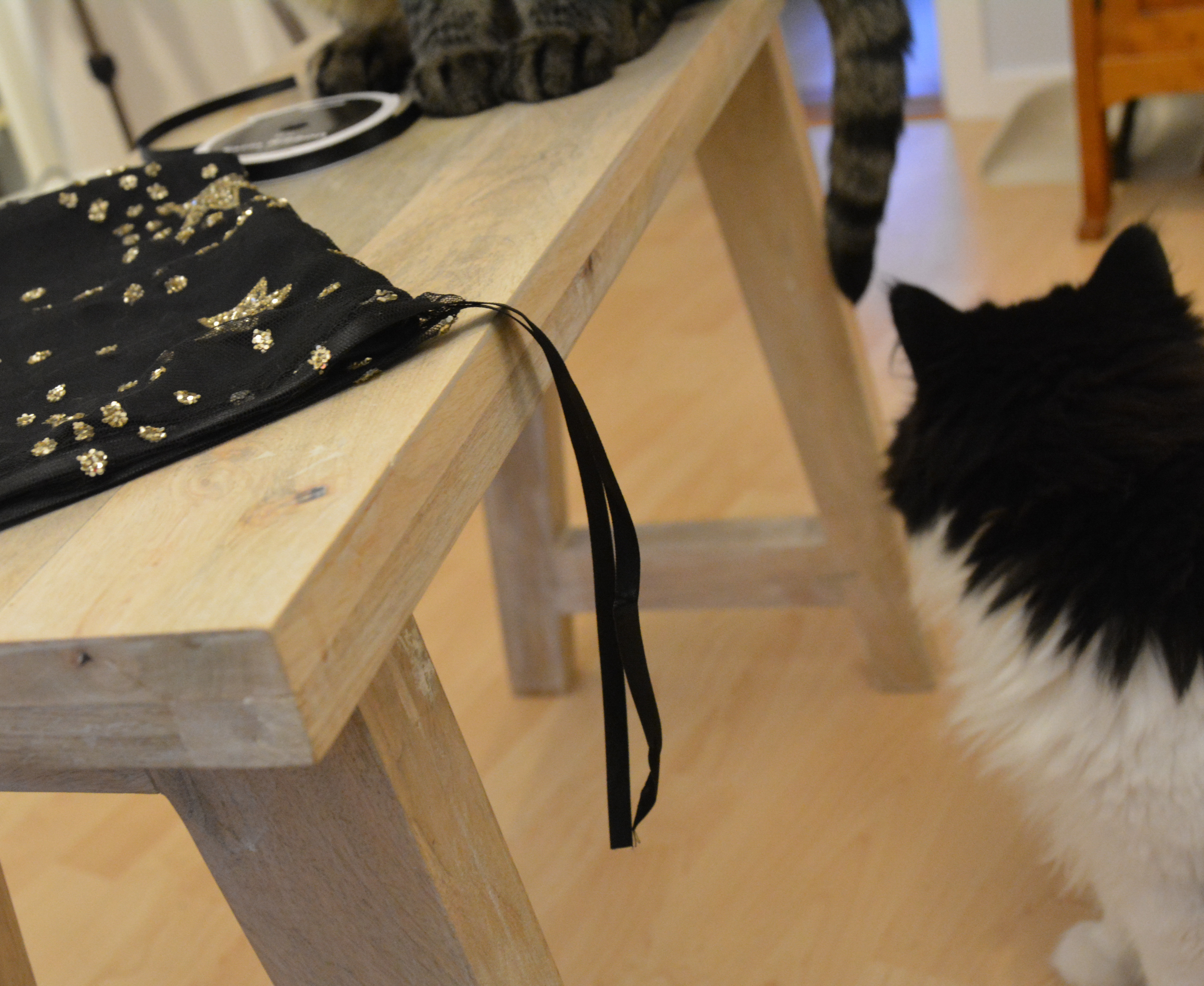 10. Finally, I tied the ends of the ribbon together and that was it.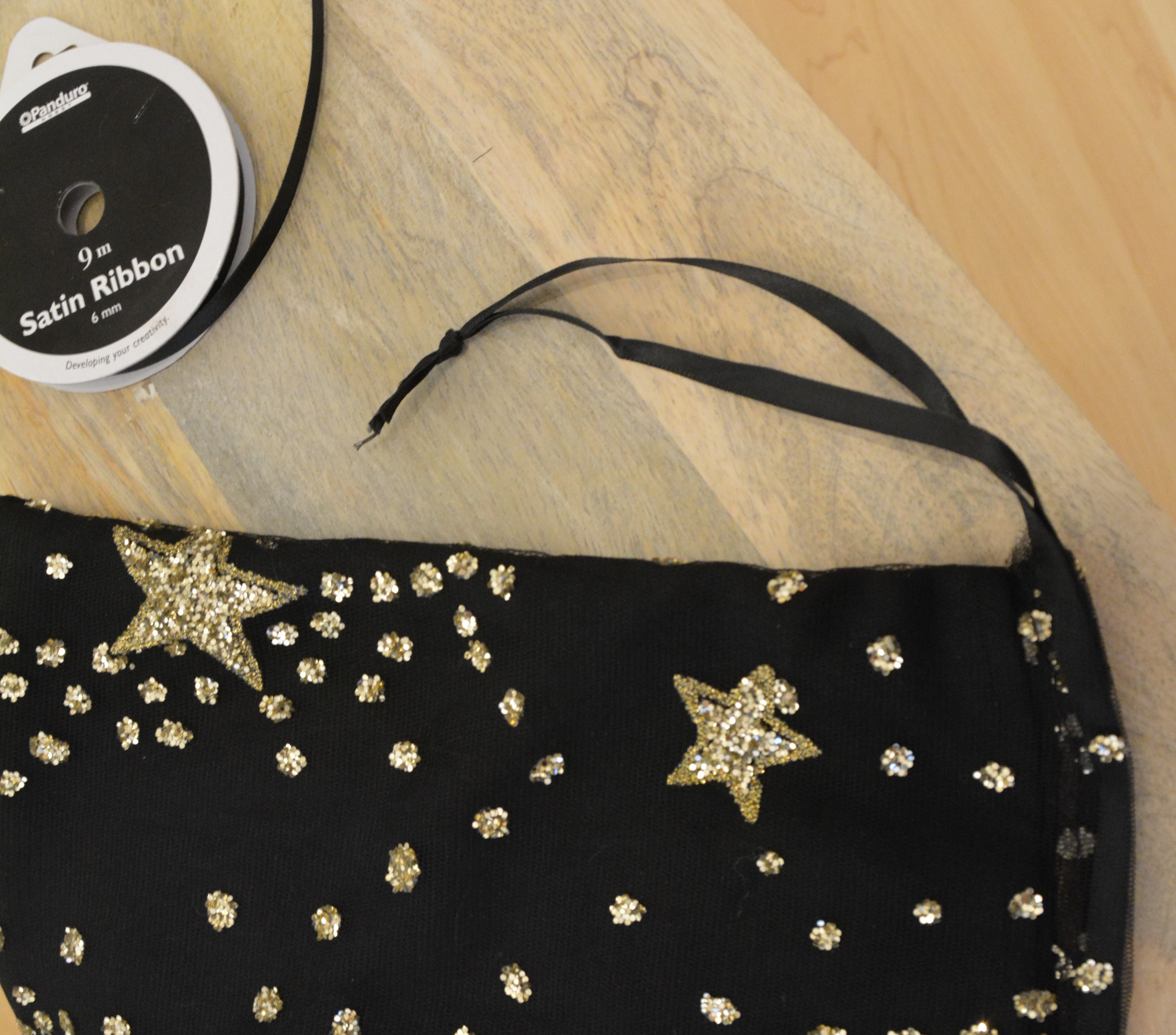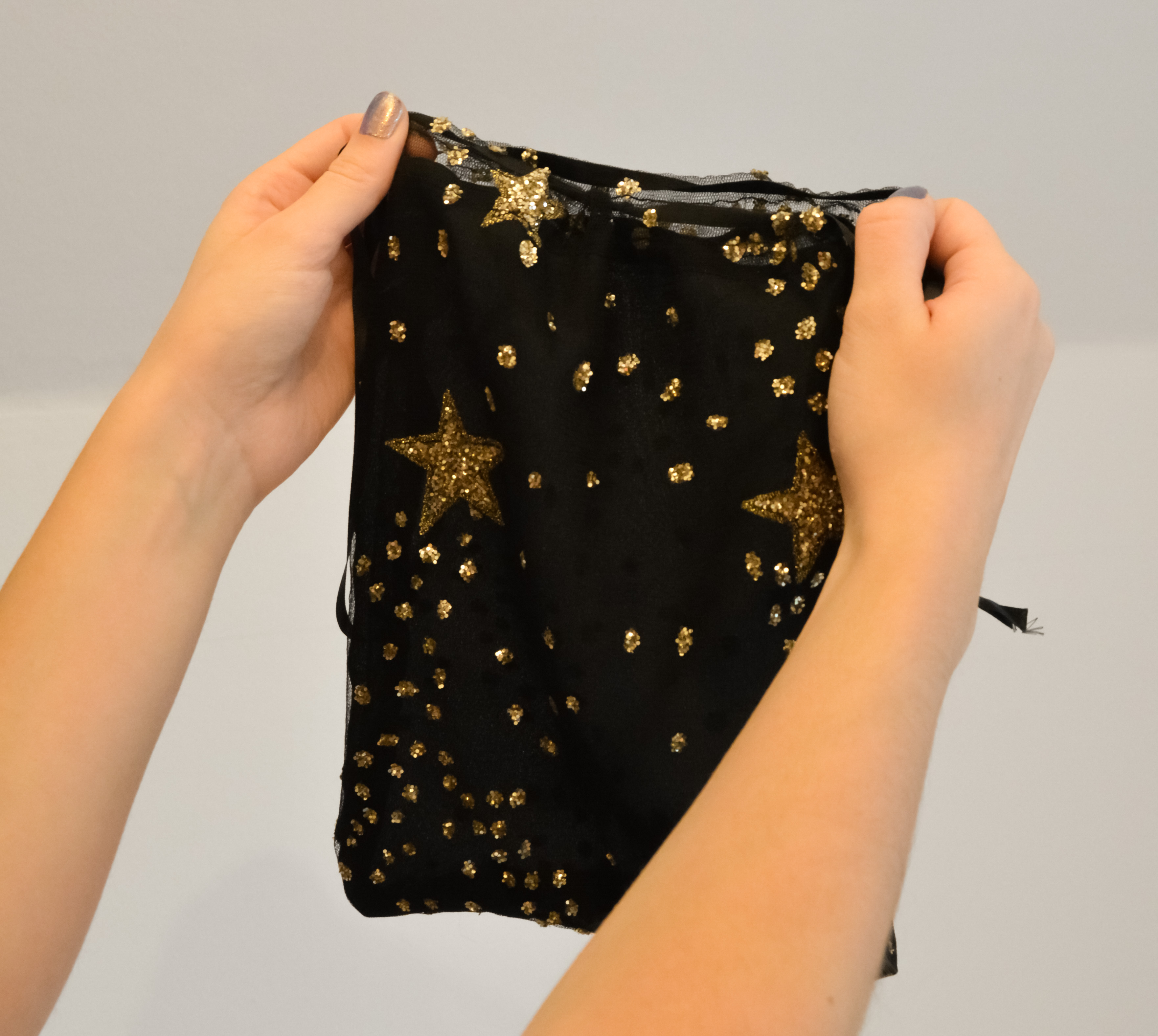 Bag Plans
I'm planning to pair this beauty with the skirt in the same fabric on New Years eve. You'll see the whole outfit then, so make sure to subscribe!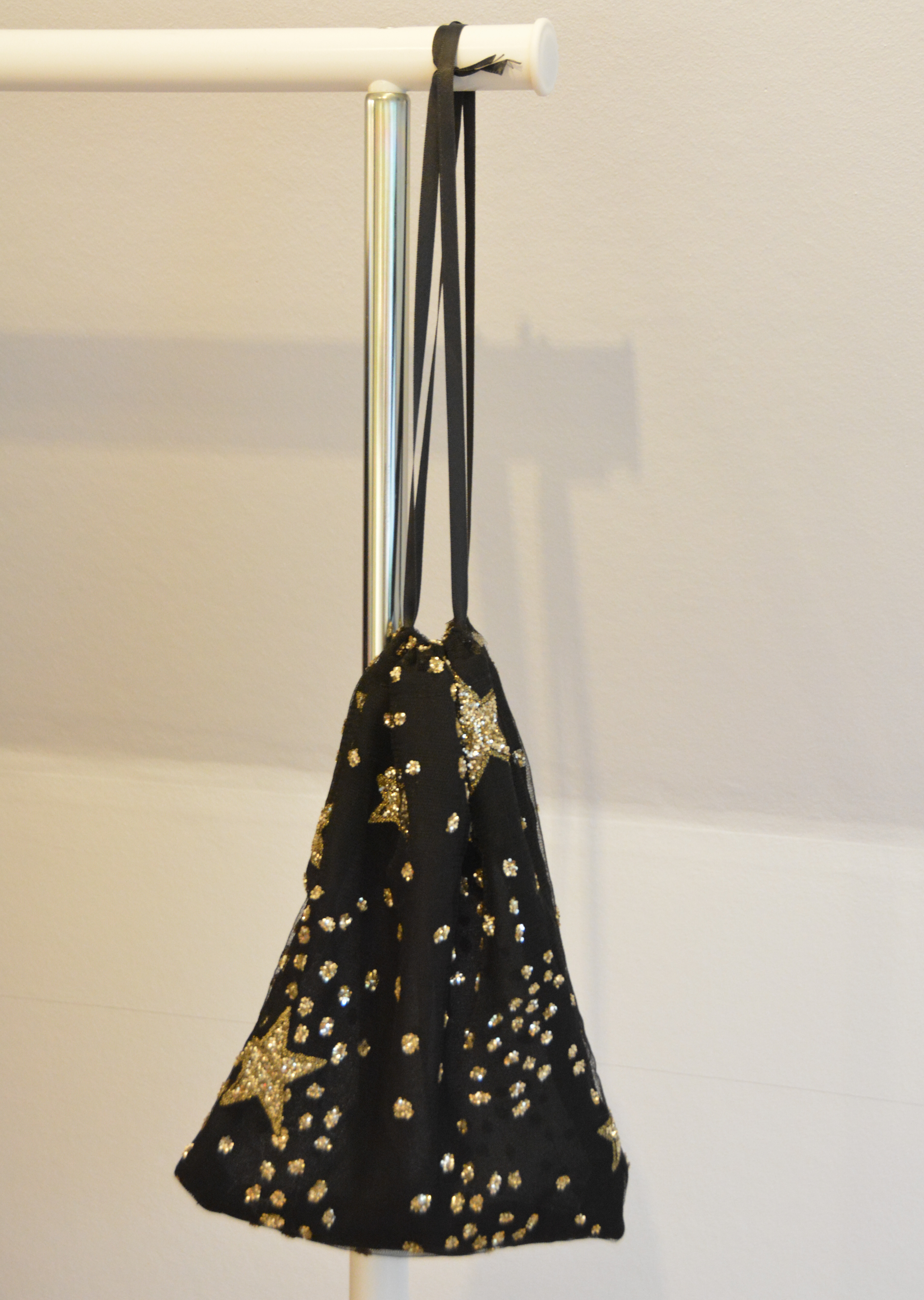 In the pictures I paired my bag with black wide chiffon pants, a long asymmetric top and my new Zara boots which you may have seen already on Instagram. I paired this black and gold look with some berry shades in the form of nail polish, striped socks, bra, earrings and lipstick.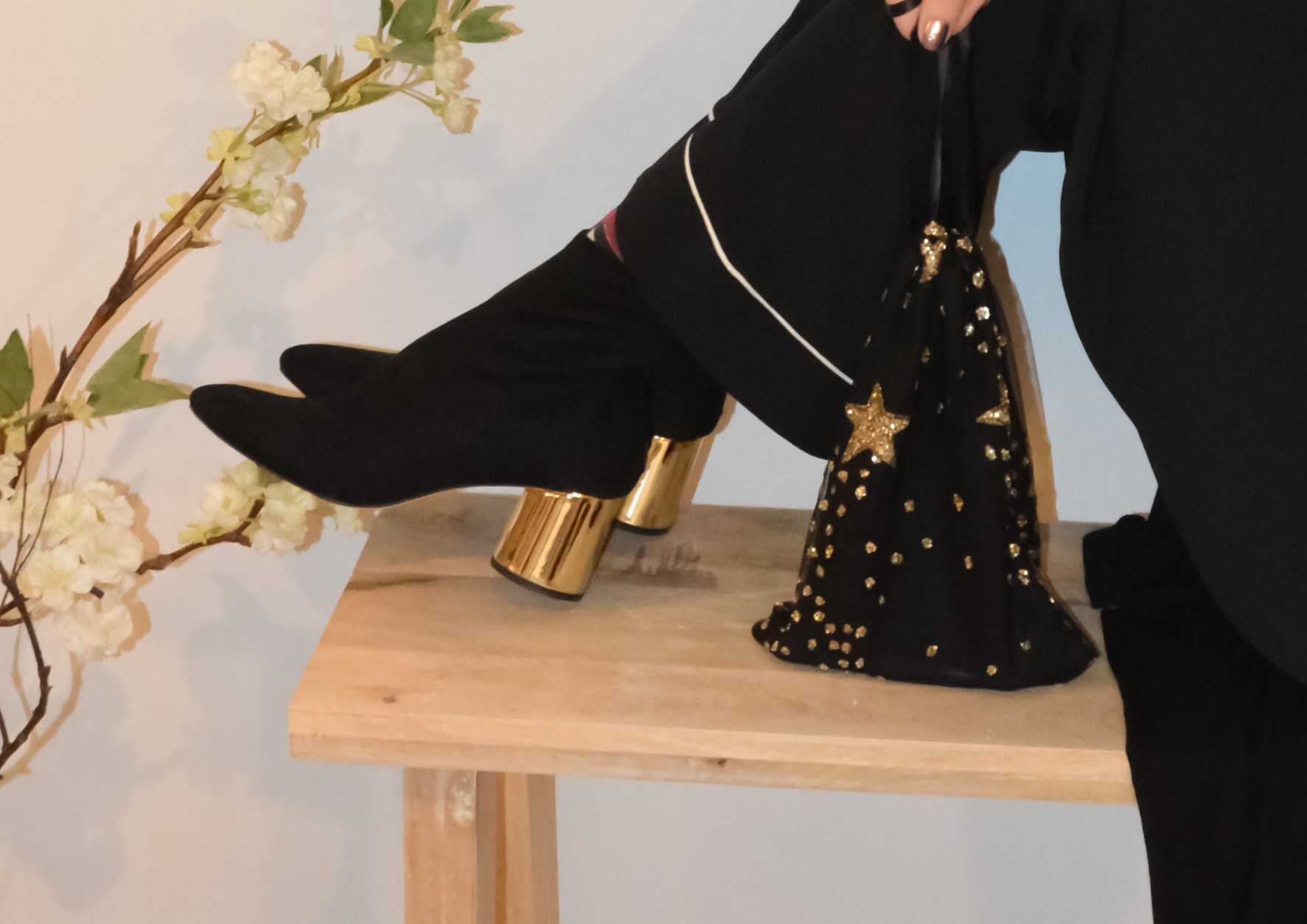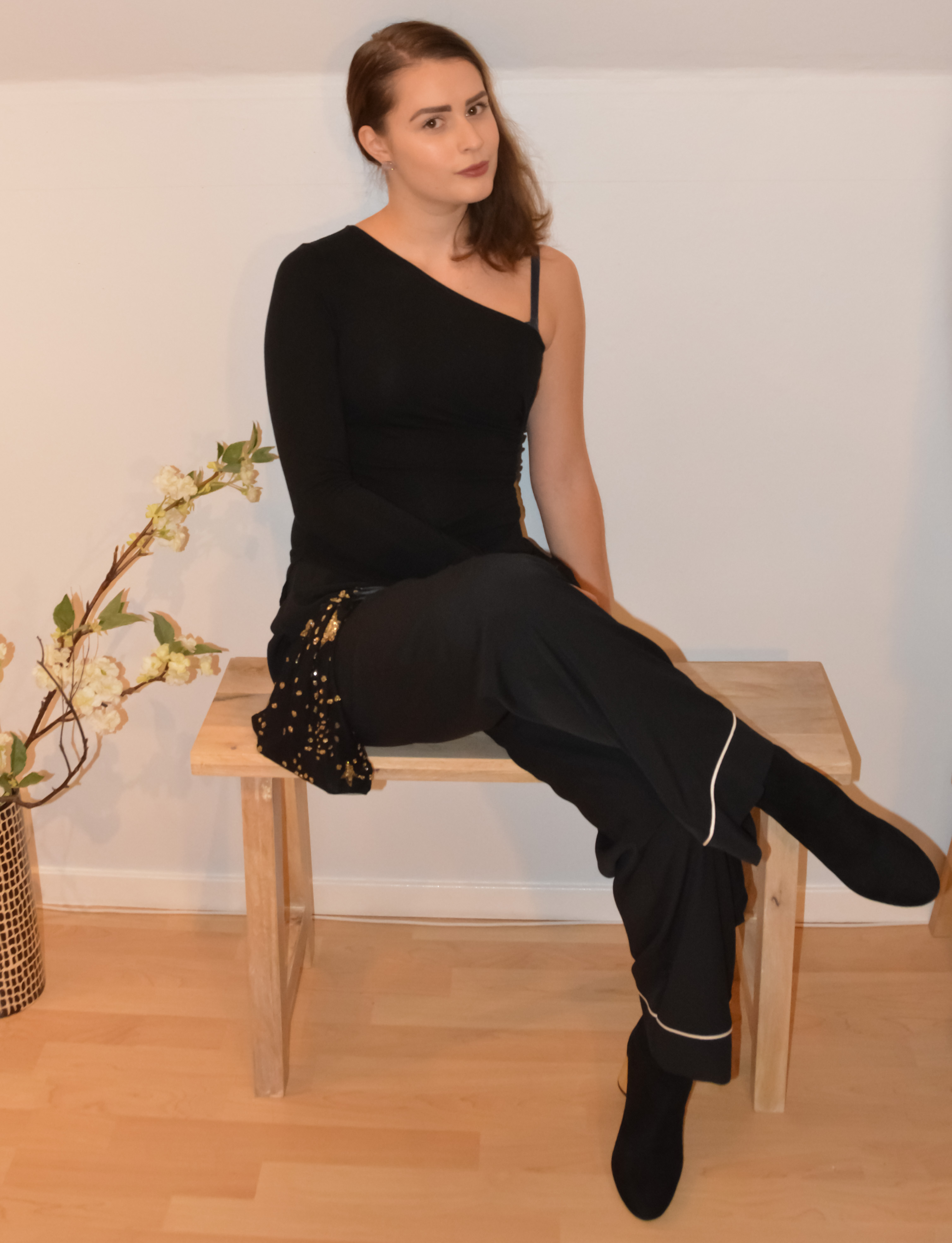 Thanks For Reading
Do you have any questions or ideas? Feel free to write in the comment section below. If you liked this post, please don't forget to click the like button below. To receive an email when I publish something new; subscribe to my email list by clicking the follow button below (or click here.) If you'd like you can also use the buttons below to share this post.
For previews of coming posts and more fashion, check out my Instagram!
-Frida
Don't forget to follow, like and share: