May The Sock Be With You
So the very first post this year will be about… Socks! Yay… So this topic doesn't sound all that exciting, but let's make it so! Why you ask.. I honestly don't have a good answer other than: I love wearing socks (not in a creepy way..), they are necessary during winter and I also bought three new (pretty) pairs, as well as some tights. Basically the topic this whole week is all about socks, sock boots and tights. Aren't you glad you didn't miss this post?
Surprisingly, I decided to start with sock boots (I was really excited about this) But first:
Video Update
I haven't made a lot of progress with this, because I have been busy. But I have watched a lot of YouTube videos to get a better idea of what to do. I realize it takes a lot of work, but I really think I'm going to love it! I'm thinking I should make a list of everything I need to learn/buy/do and then take it from there.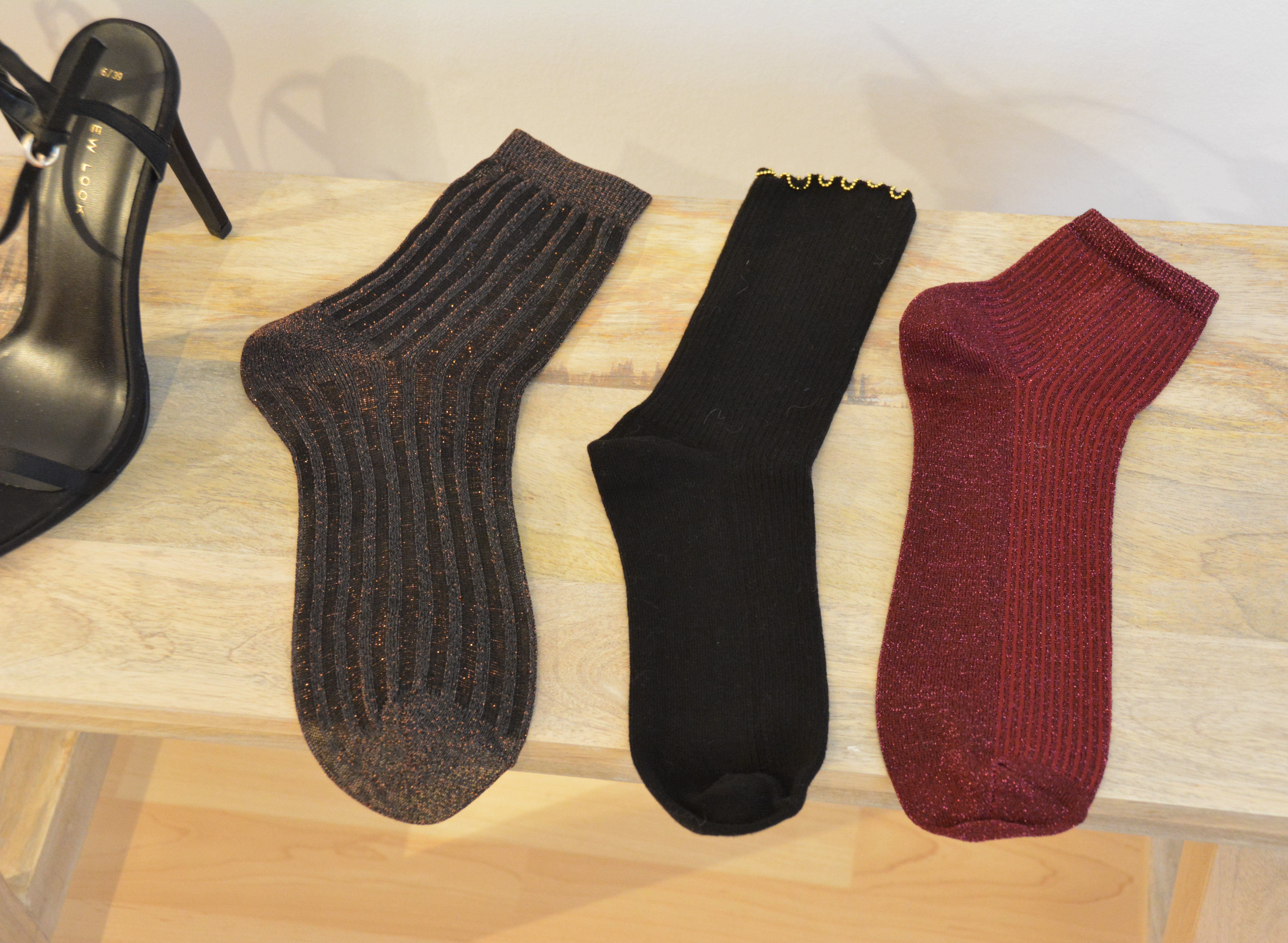 Sock Boots Talk
I am well aware that this kind of DIY has been done a million times before. The thought to make sock boots like this has crossed my mind before, but I was worried it wouldn't look good. It actually does, but to make sure it does, here are some pointers:
Make sure the shoes you have looks good underneath socks. A pair of pointed pumps might not look as good for example (because of the fabric left on the sides.) This can be fixed, but it will require some work (sewing, for example.)
Buy new socks or choose a pair you haven't used that much. A pair of washed out black socks, worn socks or stained socks may not look particularly good. But then again, you might be planning to decorate them 😉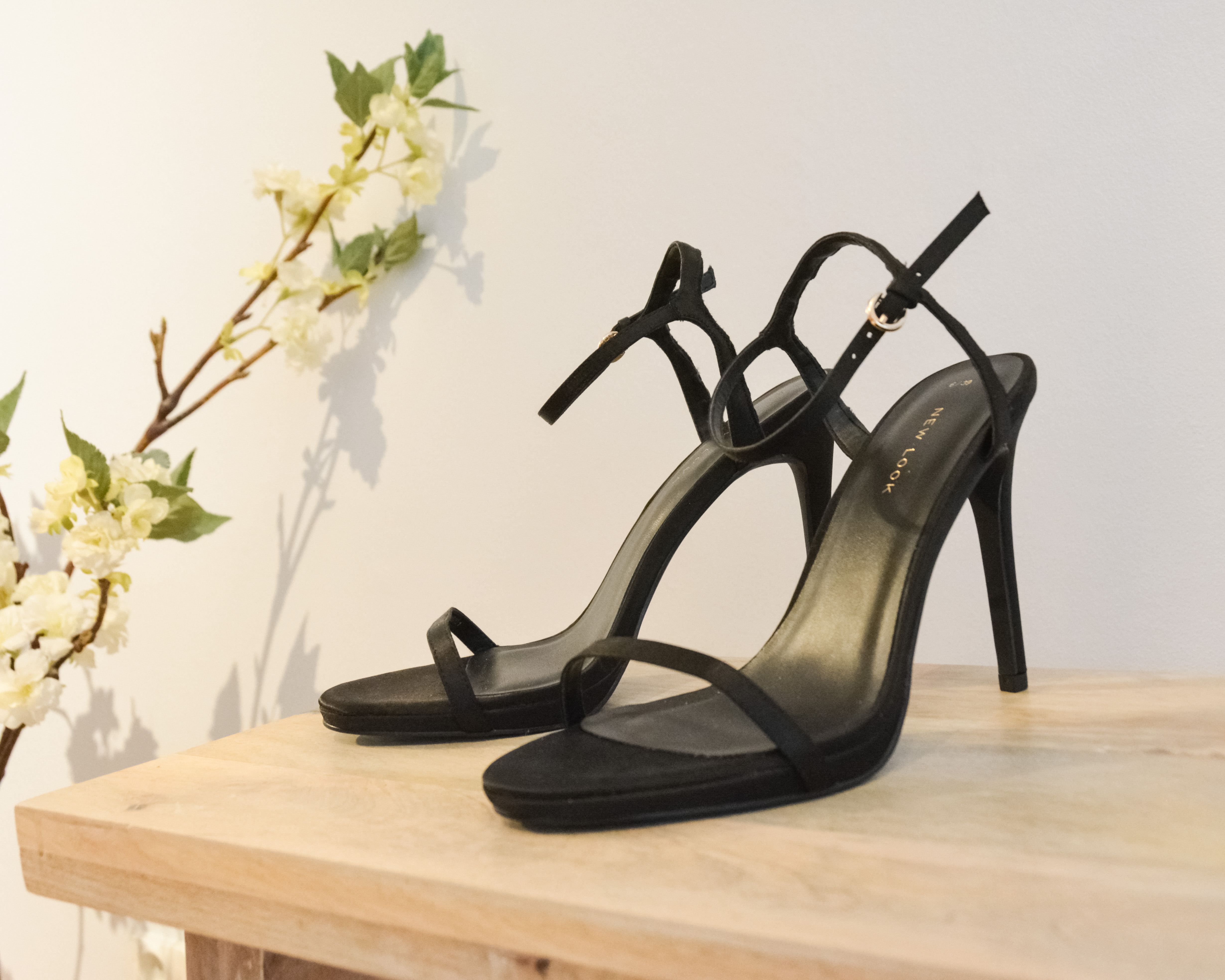 Sock Boots Supplies
To "make" a pair of sock boots, you'll only need three things:
Heels, I chose a pair of simple stiletto sandals. What kind you choose depends on what look you're going for.
Socks; you can choose any appearance and length. I chose to go for a black pair of knee high socks, but this is completely up to you.
Scissors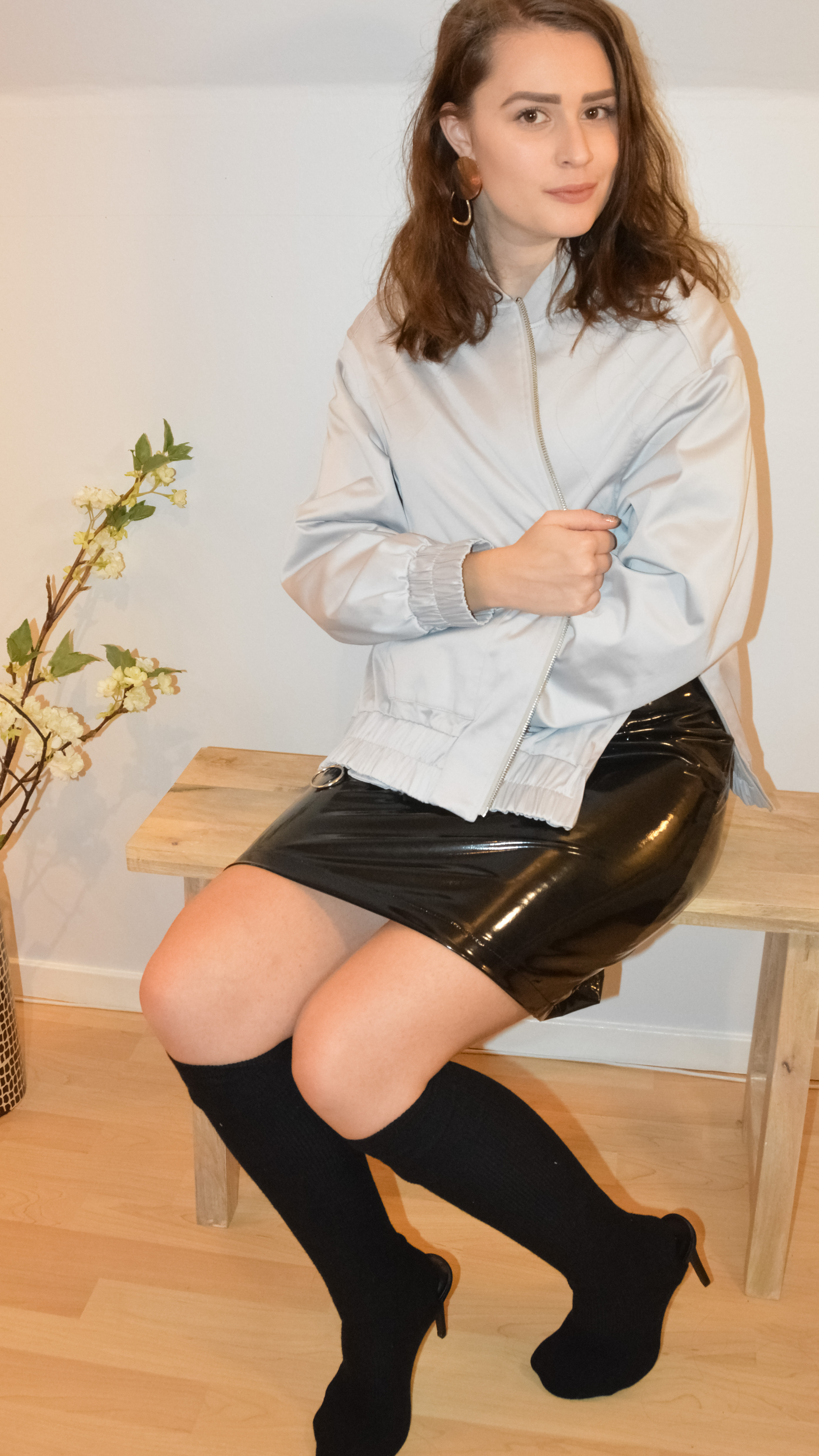 The Steps
The first step is to put on your shoes, and then you slide your socks over them. I just realized how weird that sounded..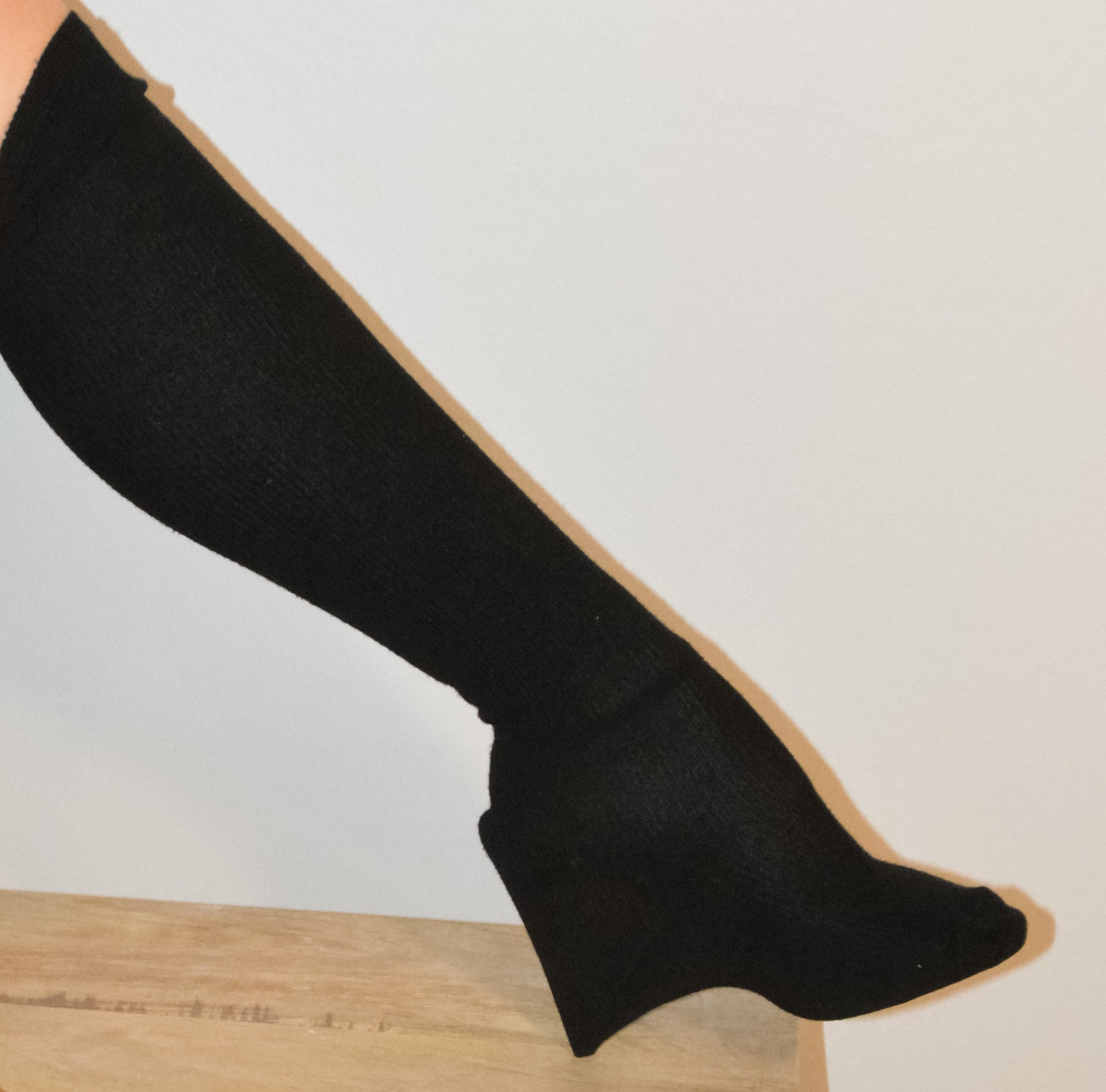 2. The second step is as easy as taking your scissors and cutting a hole where the heel is (unless you're going for a wedge.) Before cutting I made sure the sock wasn't twisted and the fabric between the heel and the front part wasn't too stretched out.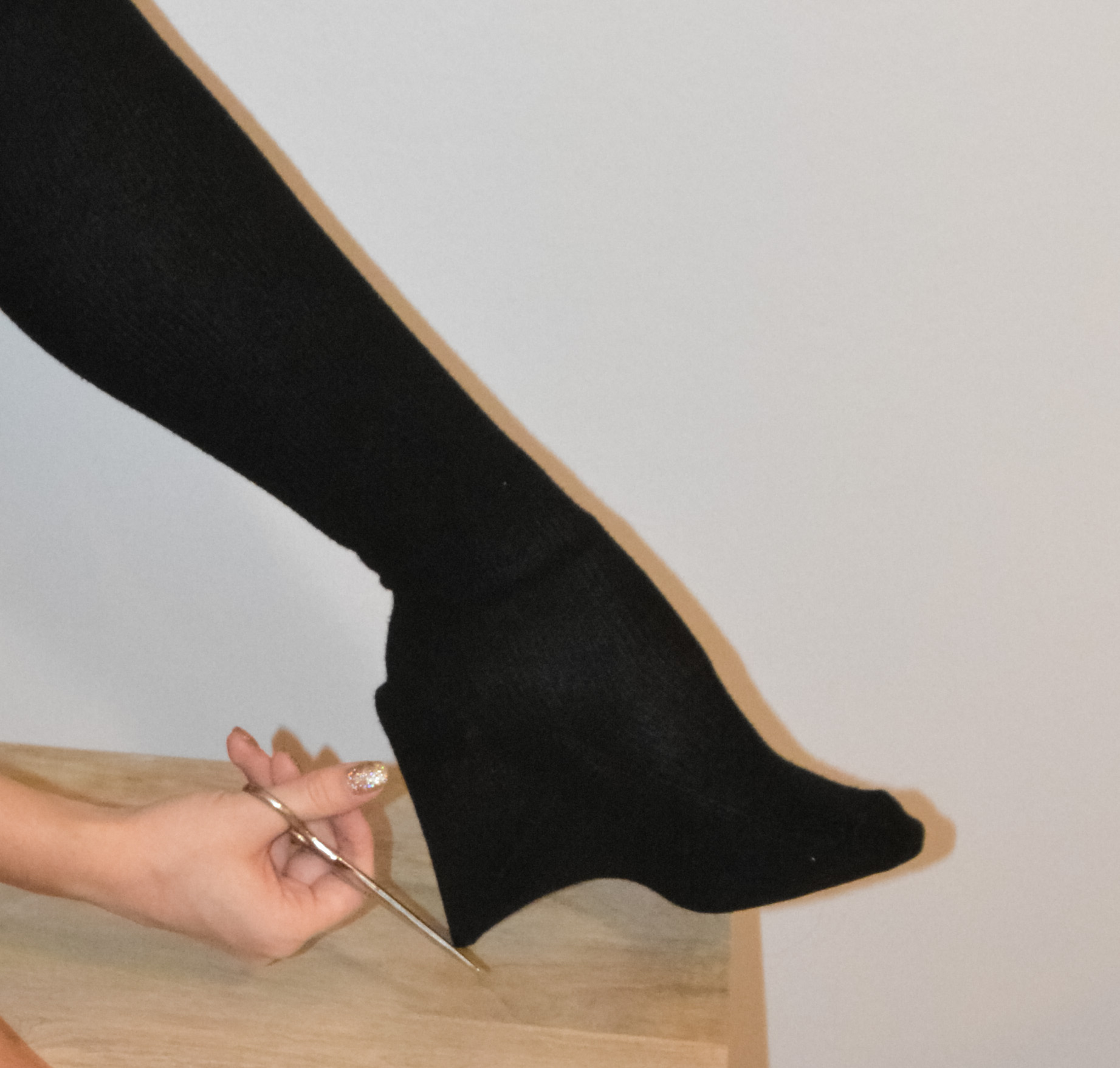 3. Then I pulled the heel through the hole and cut it a little bigger.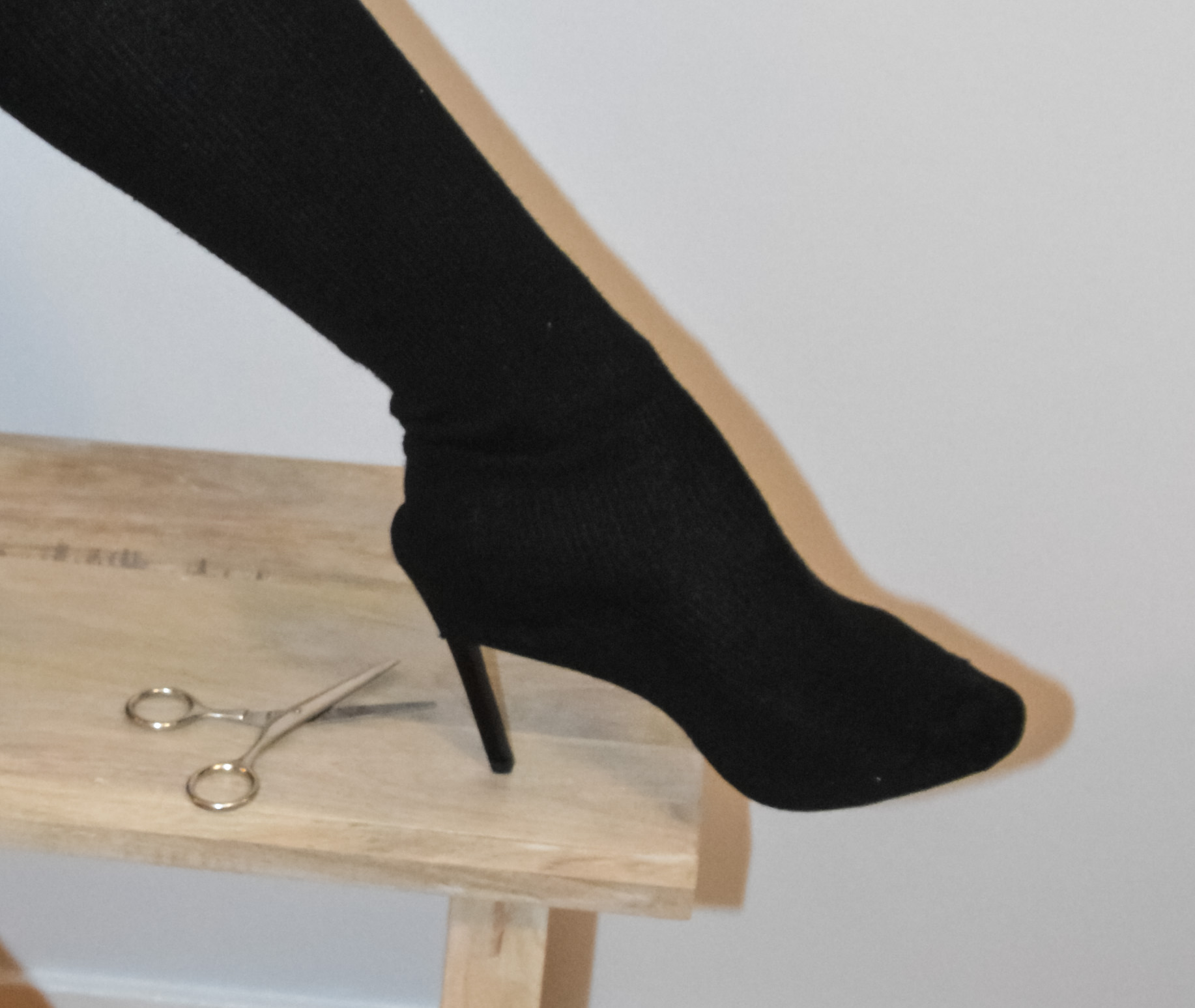 4. Finally I pulled it up over the heel, this way the sock is able to lay against the sole. Personally, I think it looks better this way.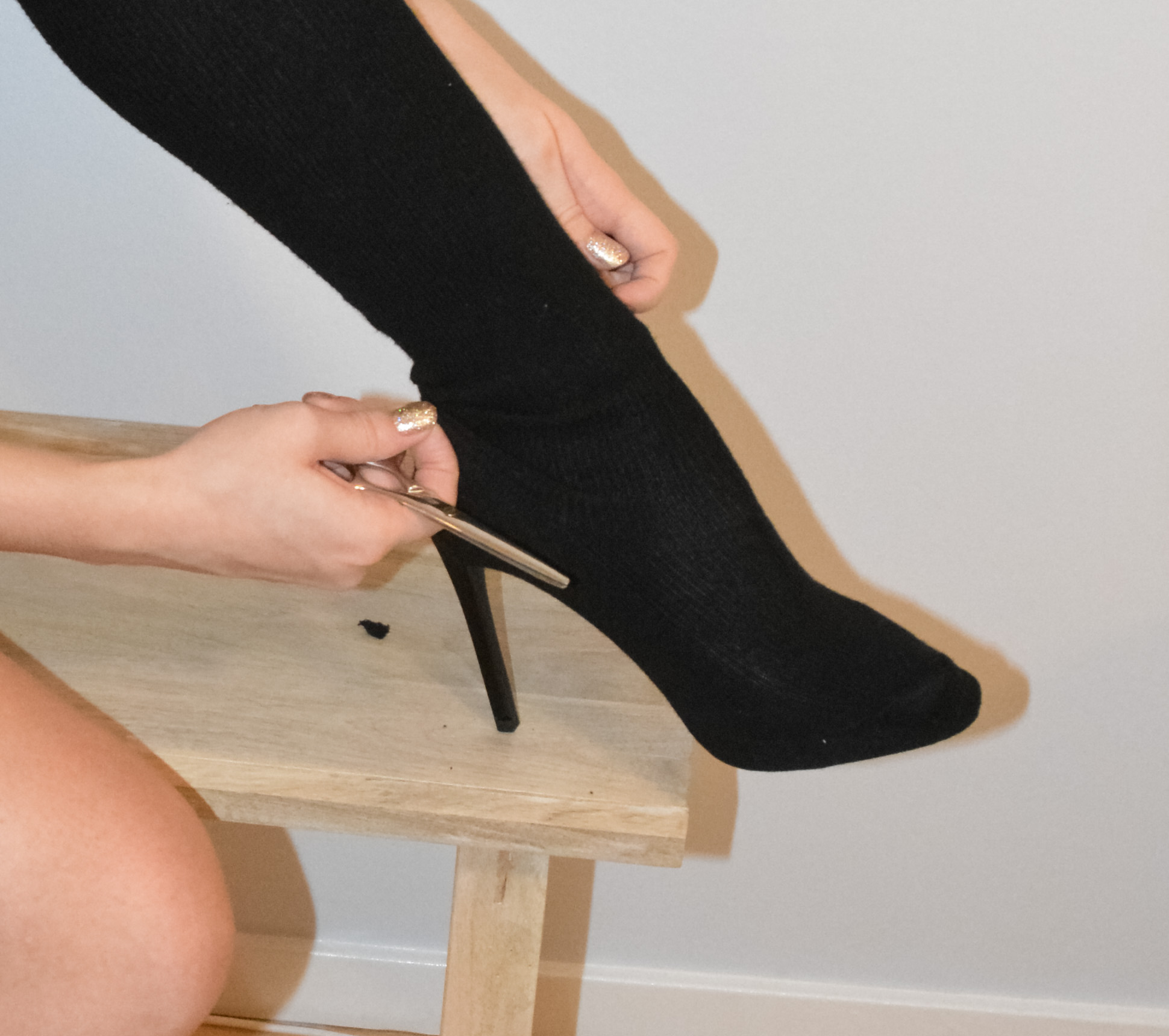 That's it! Not to bad, eh?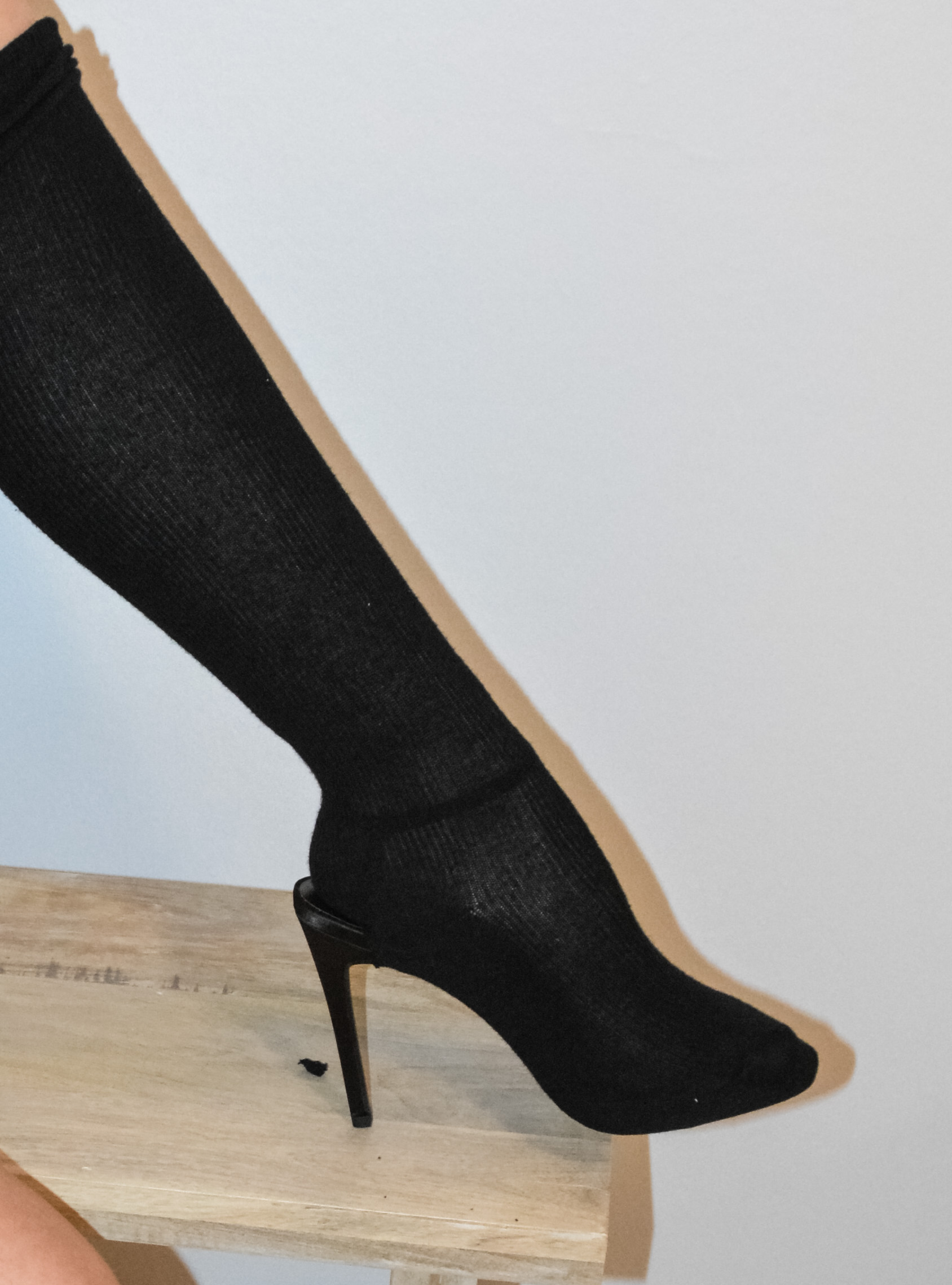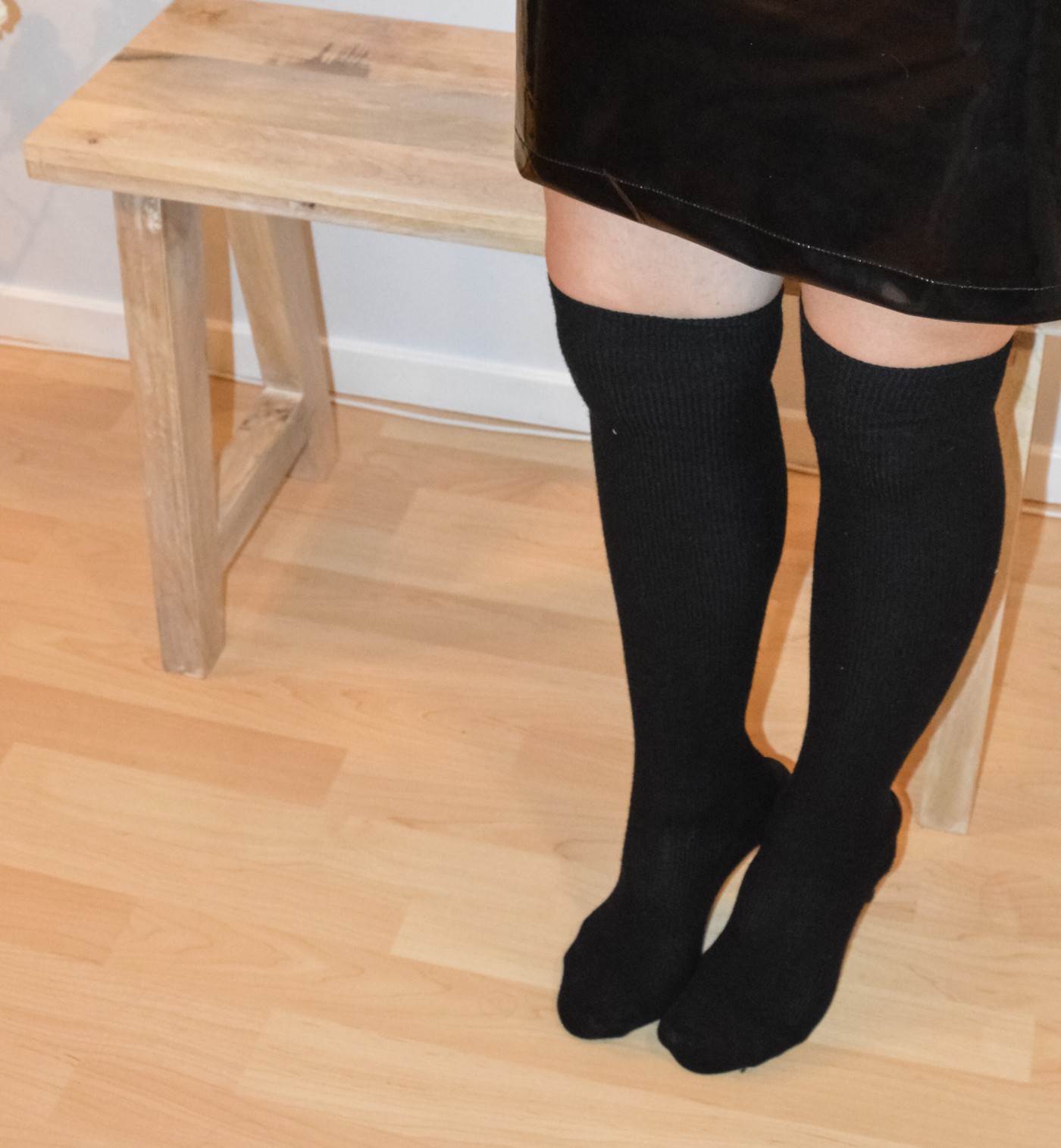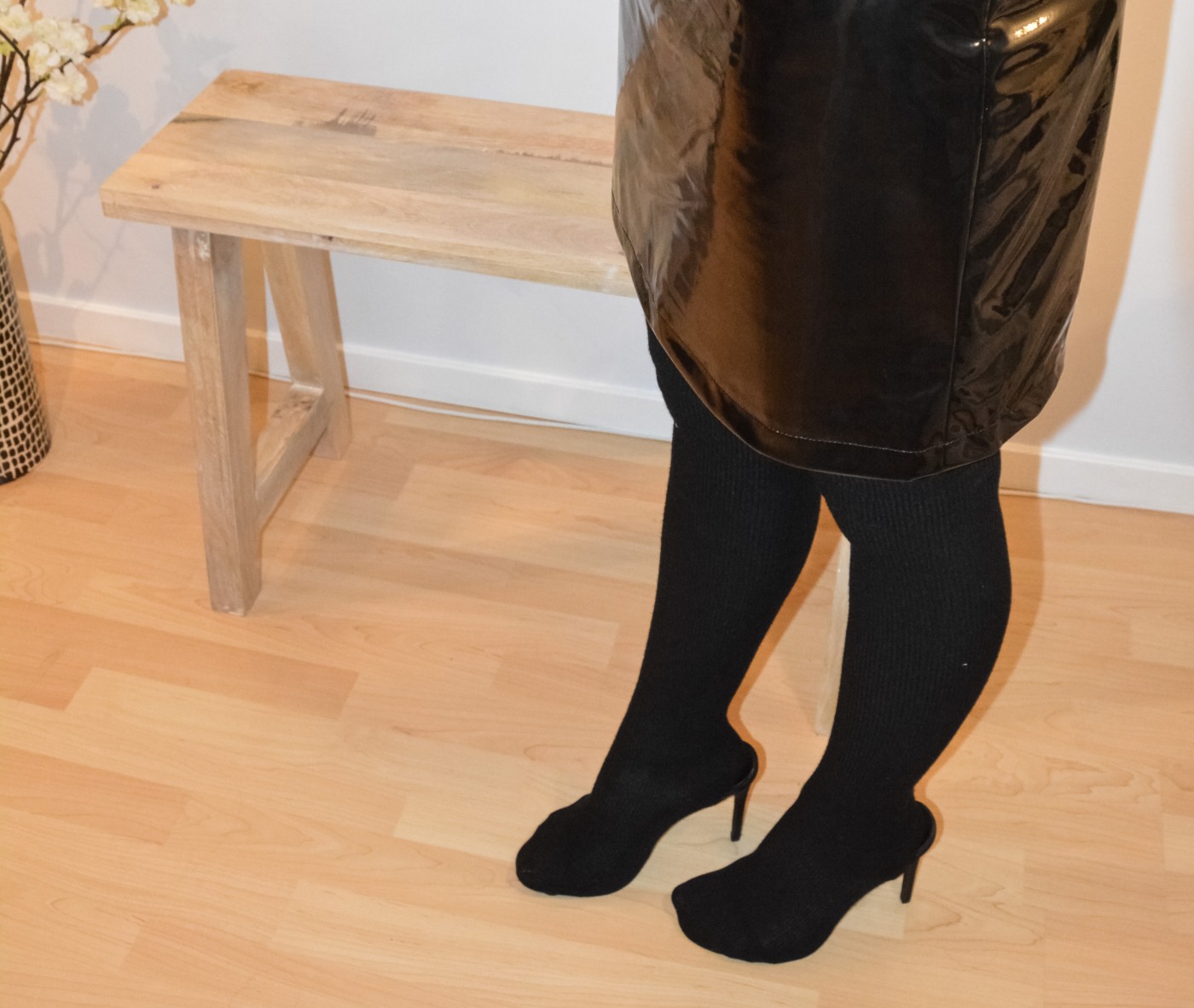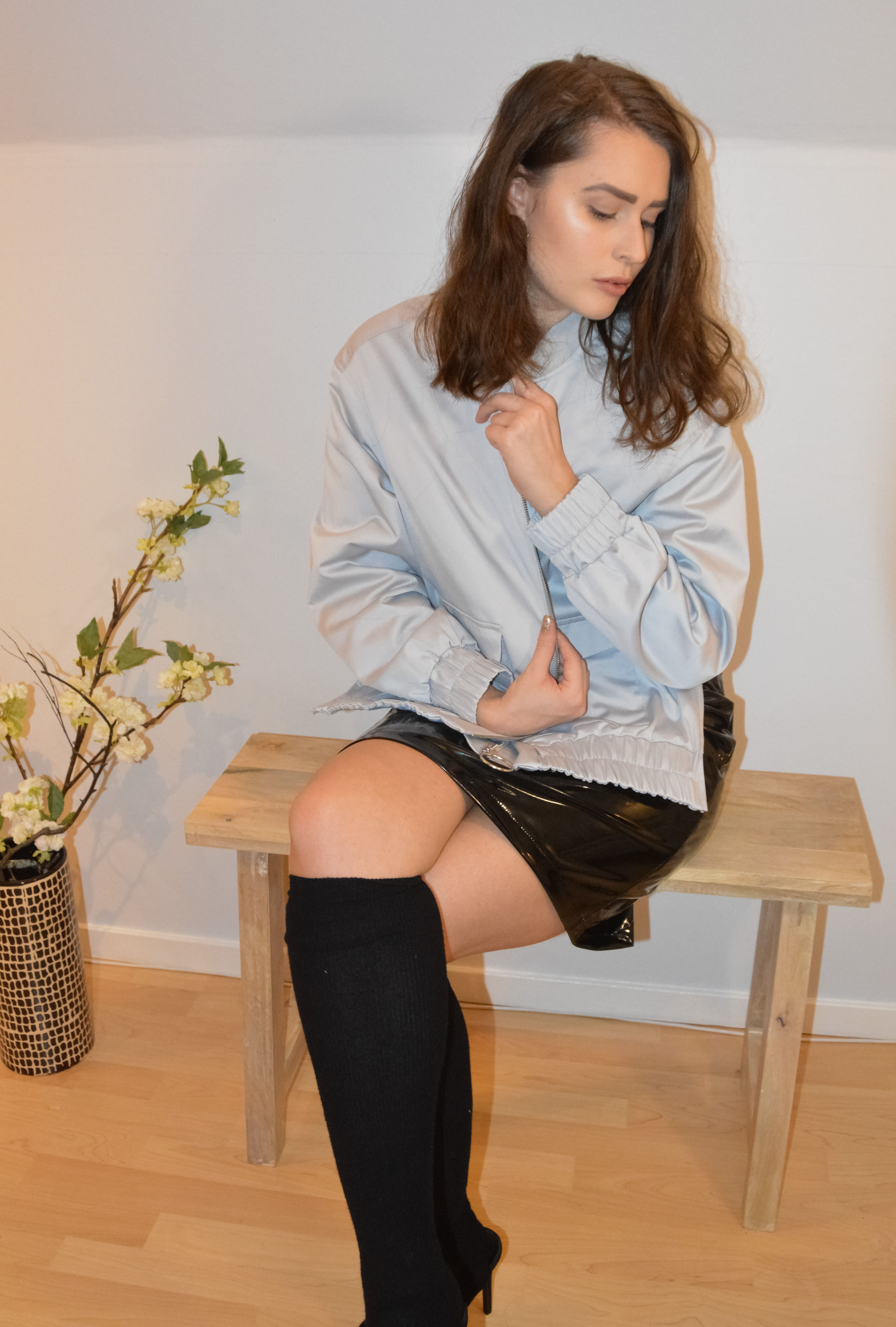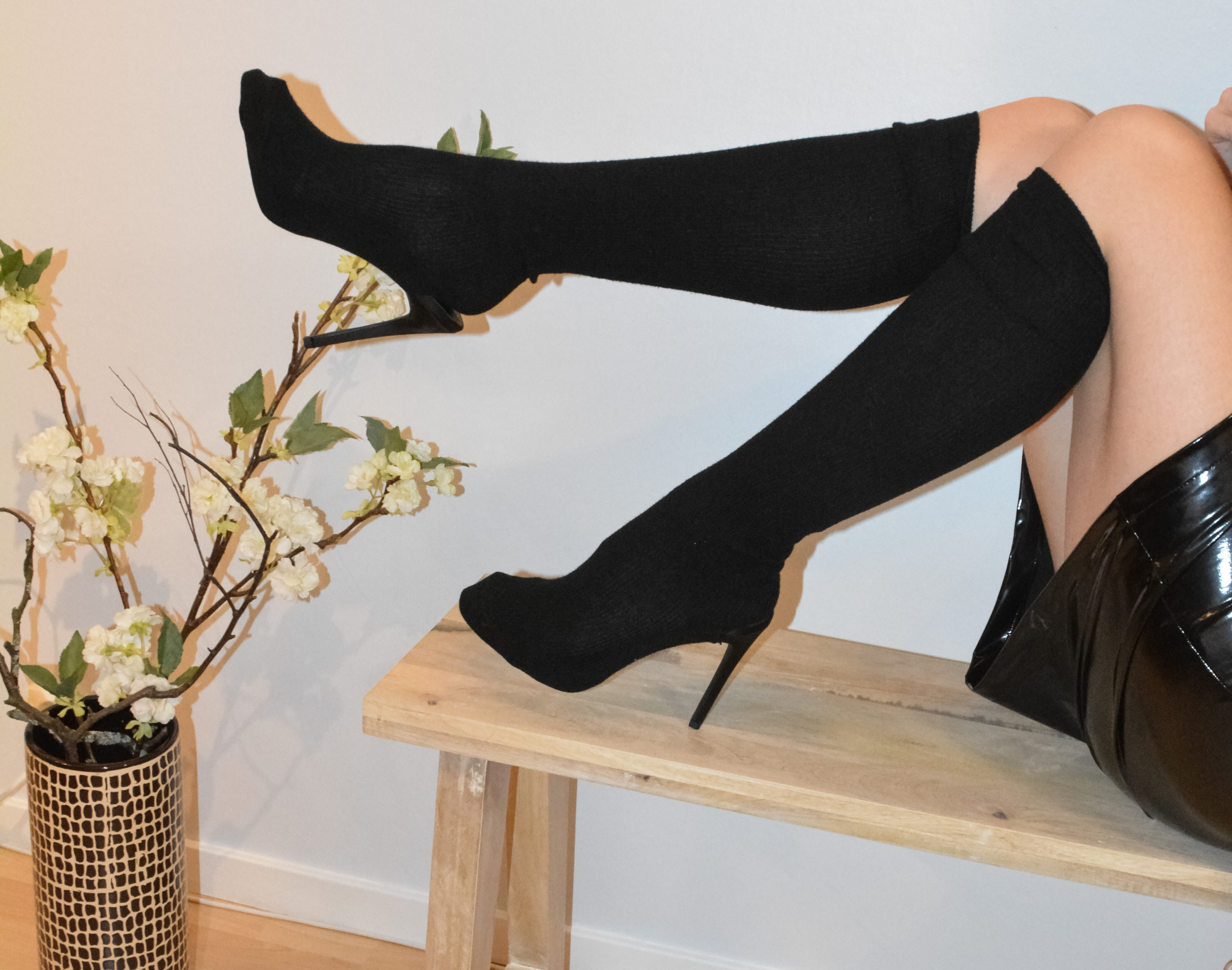 Thanks For Reading
Do you have any questions or ideas? Feel free to write in the comment section below. If you liked this post, please don't forget to click the like button below. To receive an email when I publish something new; subscribe to my email list by clicking the follow button below (or click here.) If you'd like you can also use the buttons below to share this post.
For previews of coming posts and more fashion, check out my Instagram!
-Frida
Don't forget to follow, like and share: