Socks Are It
I guess you could say socks are always trendy, because we do wear them a lot, but now they're also meant to be decorative. Trends like this are my favorites, when things you already wear all the time gets some time in the spotlight. This makes it so much easier and natural to follow a trend.
I began to notice this trend last year, but I think it'll really take off during 2018. I love to wear my pretty socks in heeled sandals and pumps because it's perfect when it's still a bit too cold. It obviously looks amazing as well.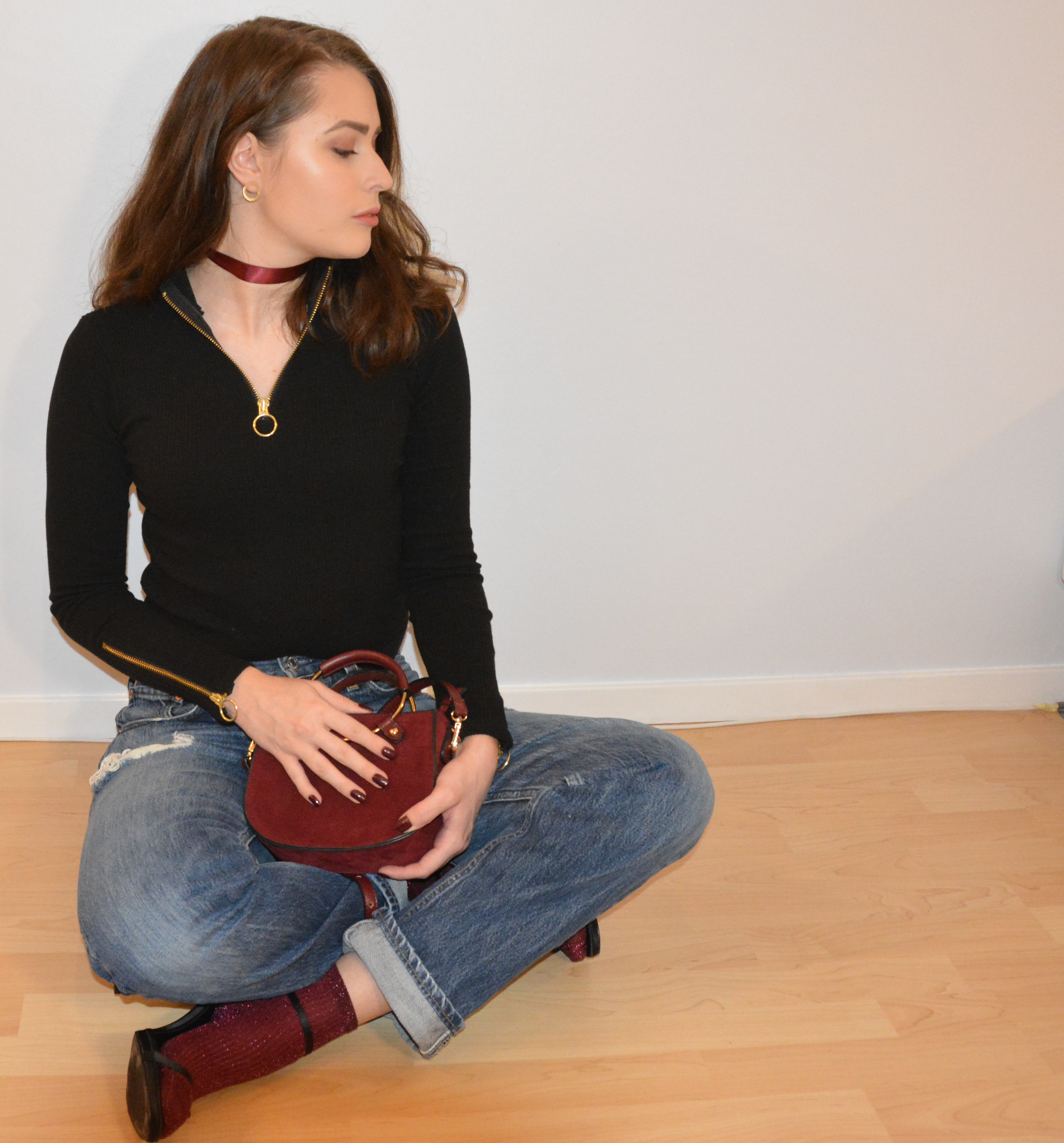 Two Socks, Two Outfits
Today I have put together two outfits, one with a pair of pumps and one with sandals. I tried to show some variety in the outfits by choosing a pair of jeans in one outfit and a skirt in the other. If it's too cold you can wear tights underneath. You could also choose to wear ankle booties with a longer sock.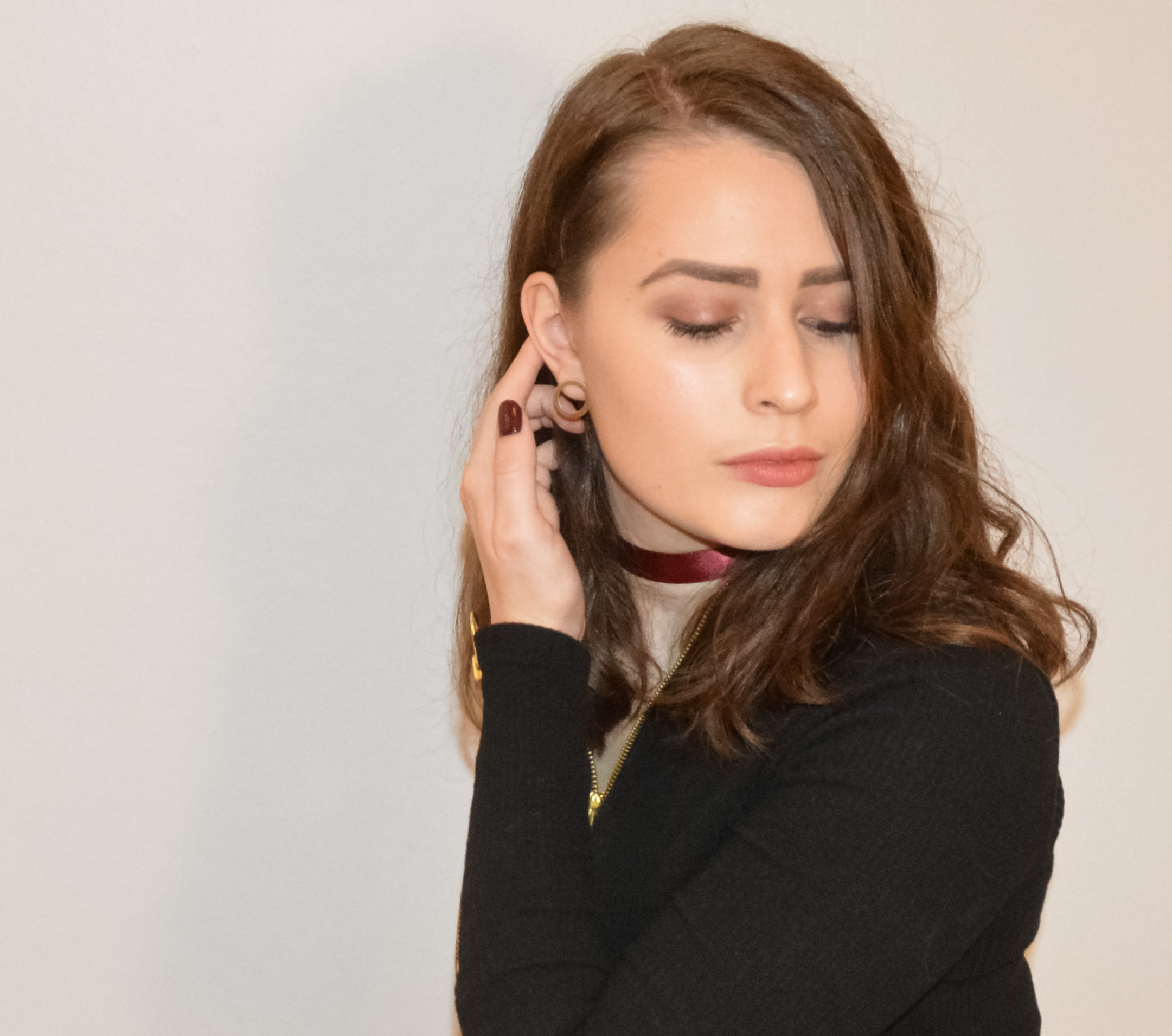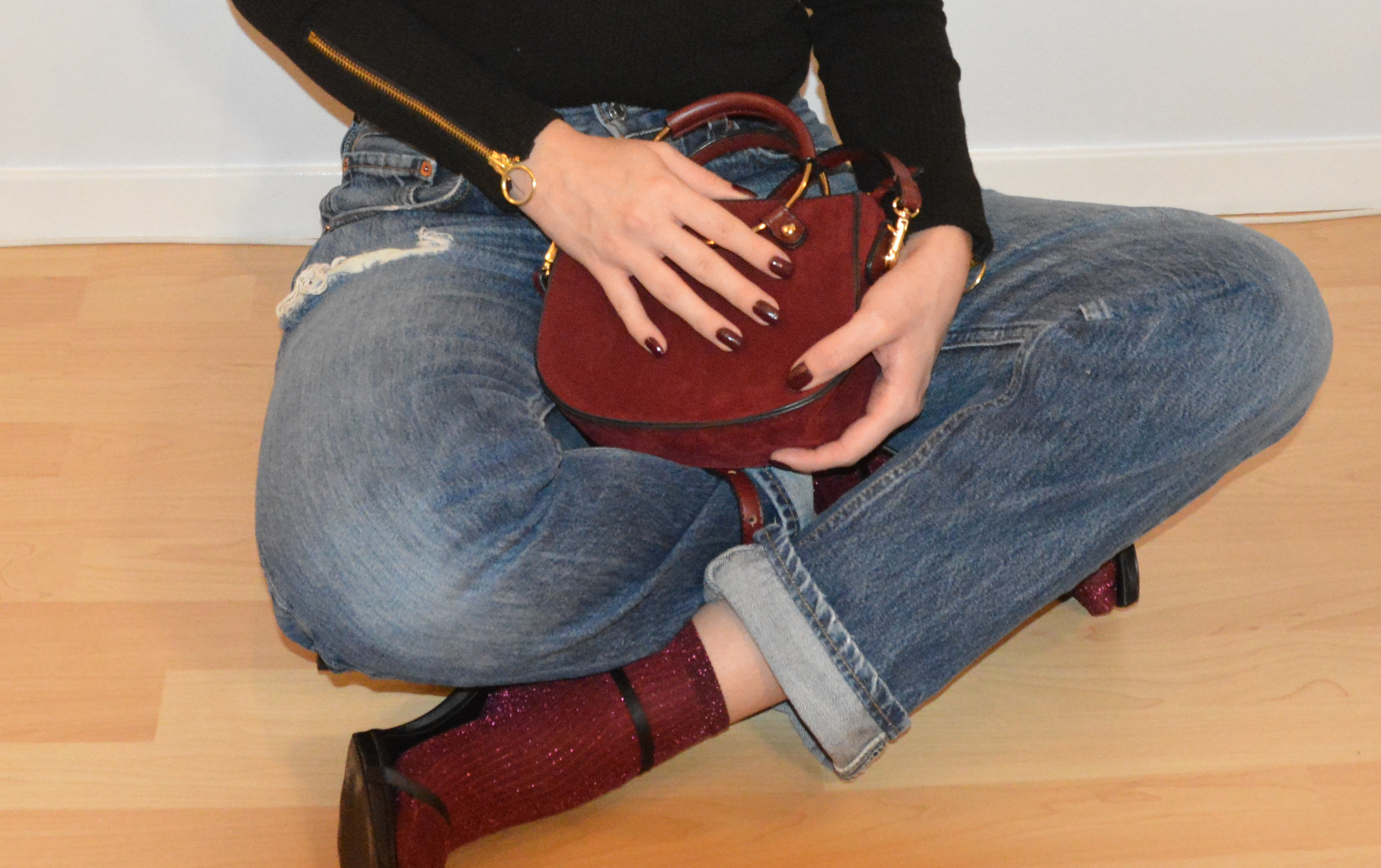 Socks And Sandals
For the first outfit I chose my new burgundy metallic socks from Topshop and my new black sandals from New Look. I paired it with some classic Levi's and a turtleneck top with gold zipper details. To bring out the red I wore a choker and I added my burgundy mini bag (and a burgundy nail polish from OPI) I also added a gold circle stud earring.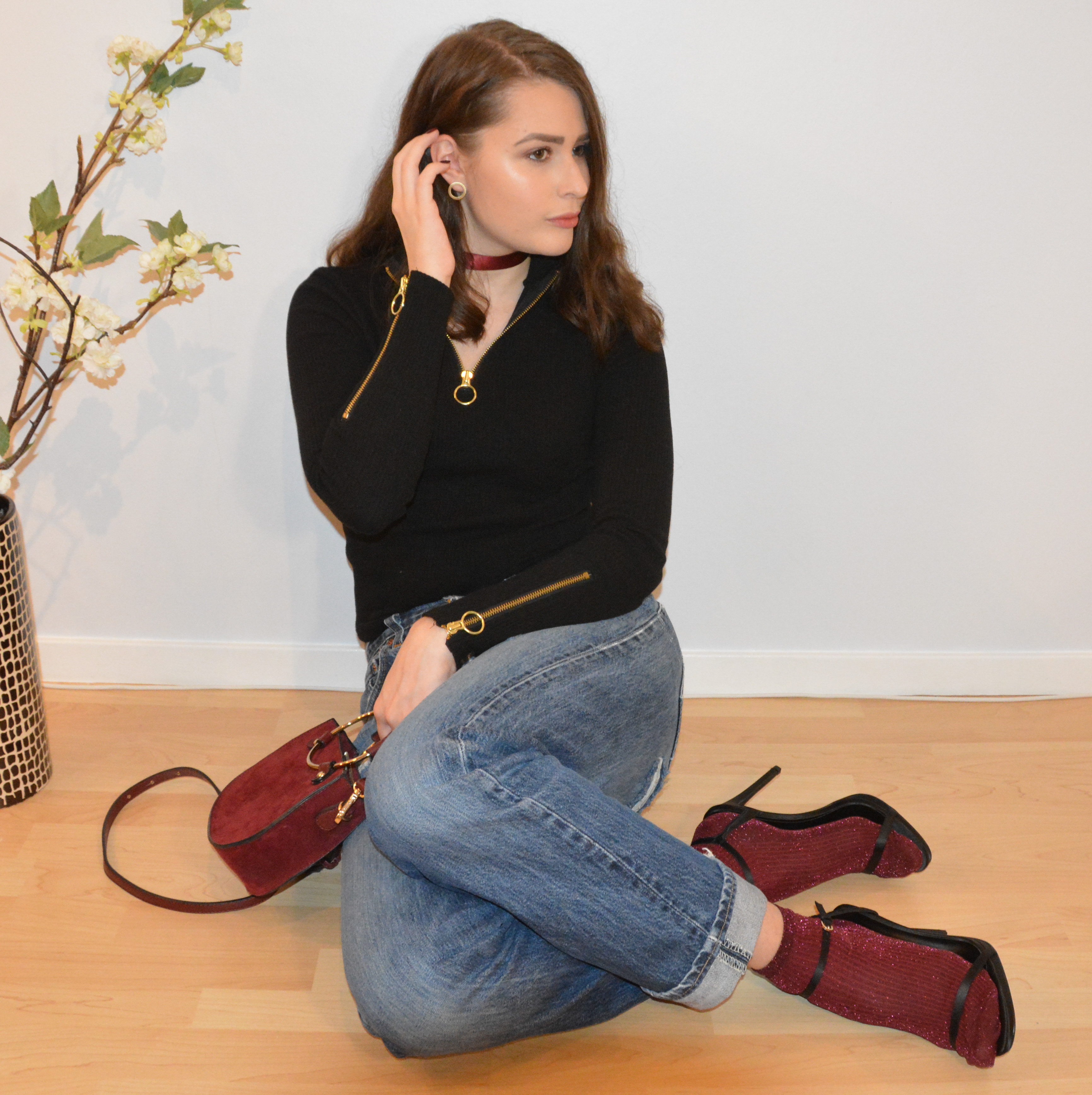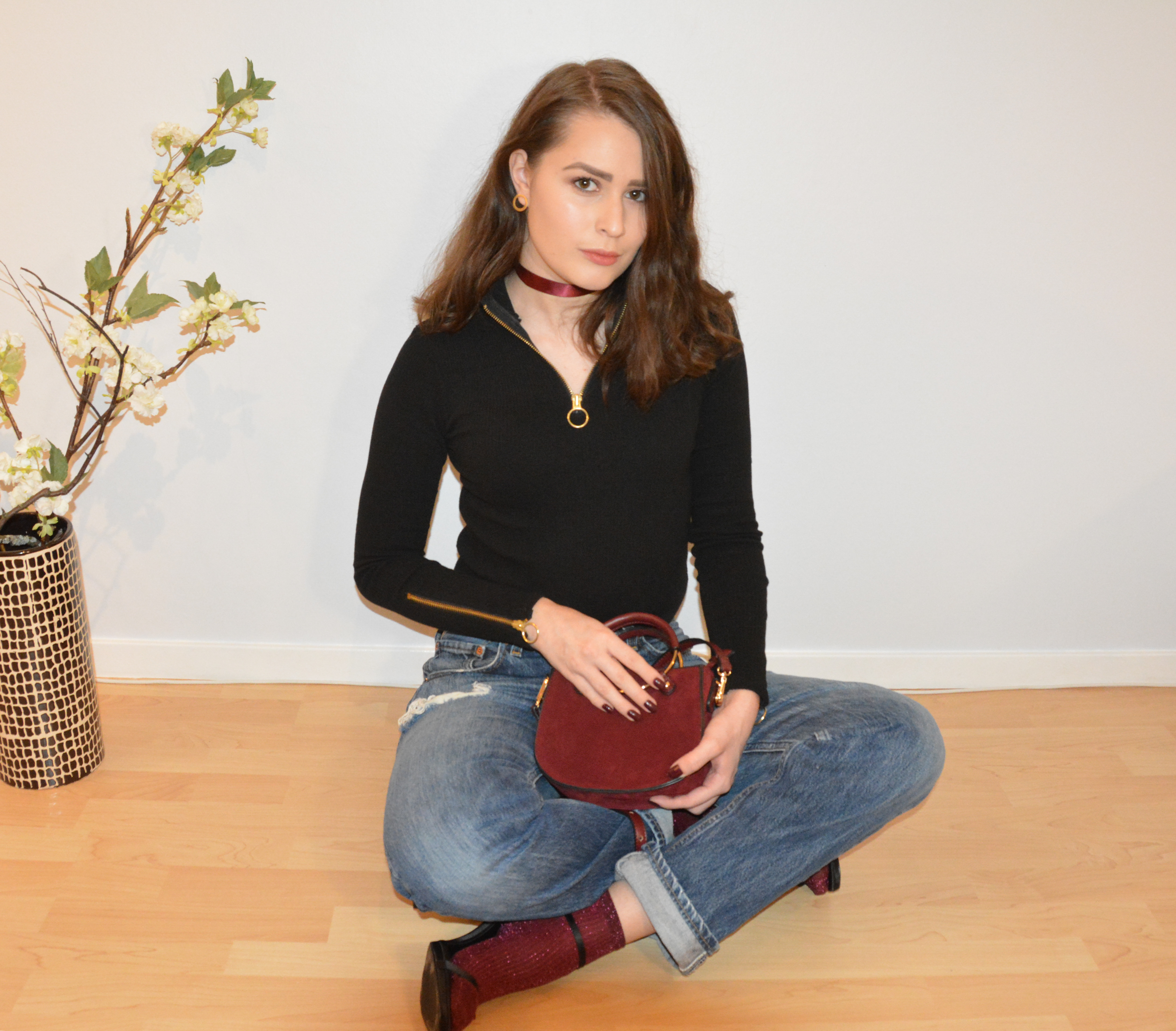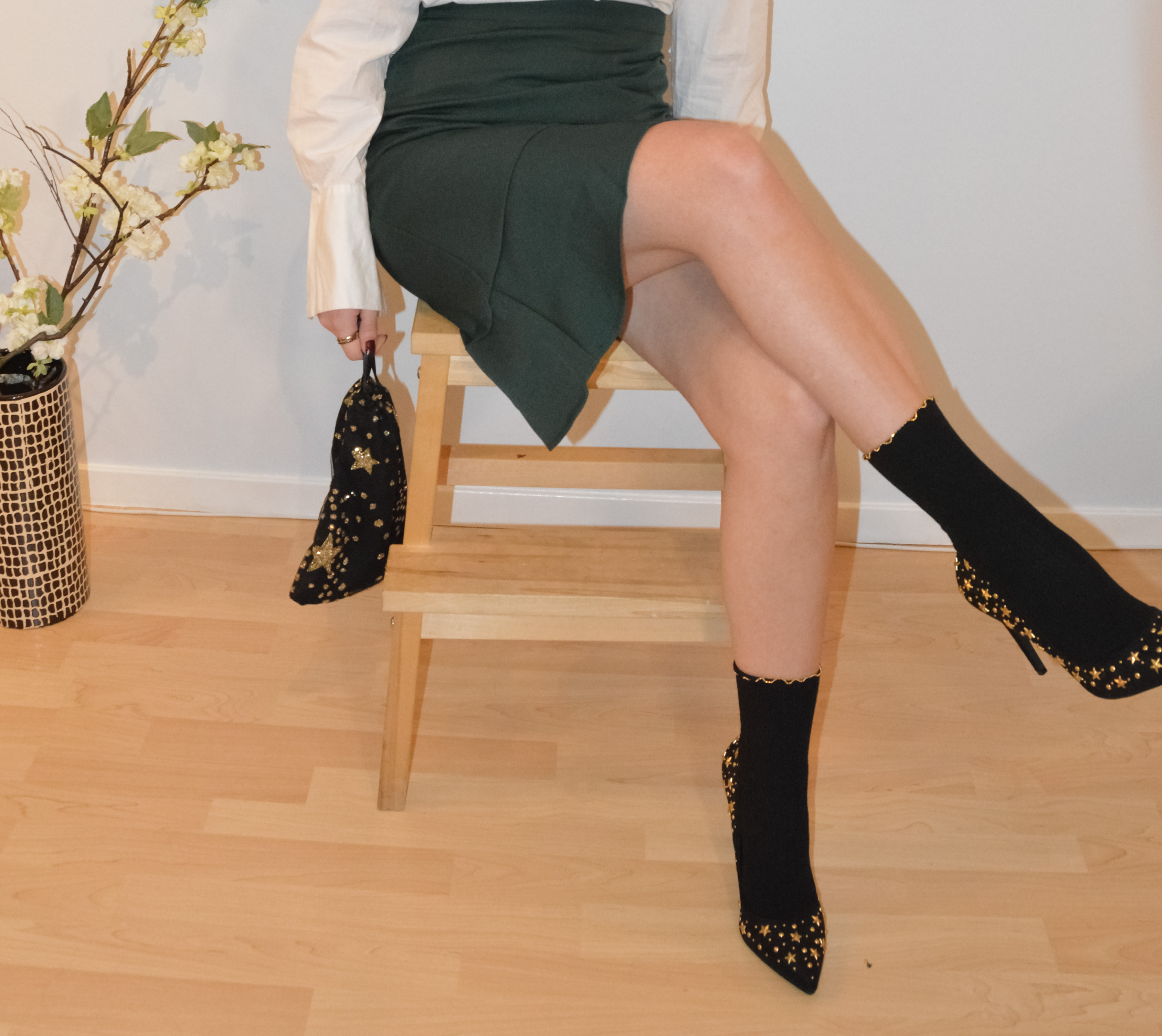 Socks And Pumps
For the second outfit I chose a black ribbed pair of socks with gold details, I paired them with my star stud pumps from New Look. Because I'm into emerald green right now, I chose to wear my new asymmetric skirt from Pretty Little Thing and a classic white button down. I paired it with my black and gold drawstring bag (see the DIY here), a pair of large metal stud earrings and some gold rings.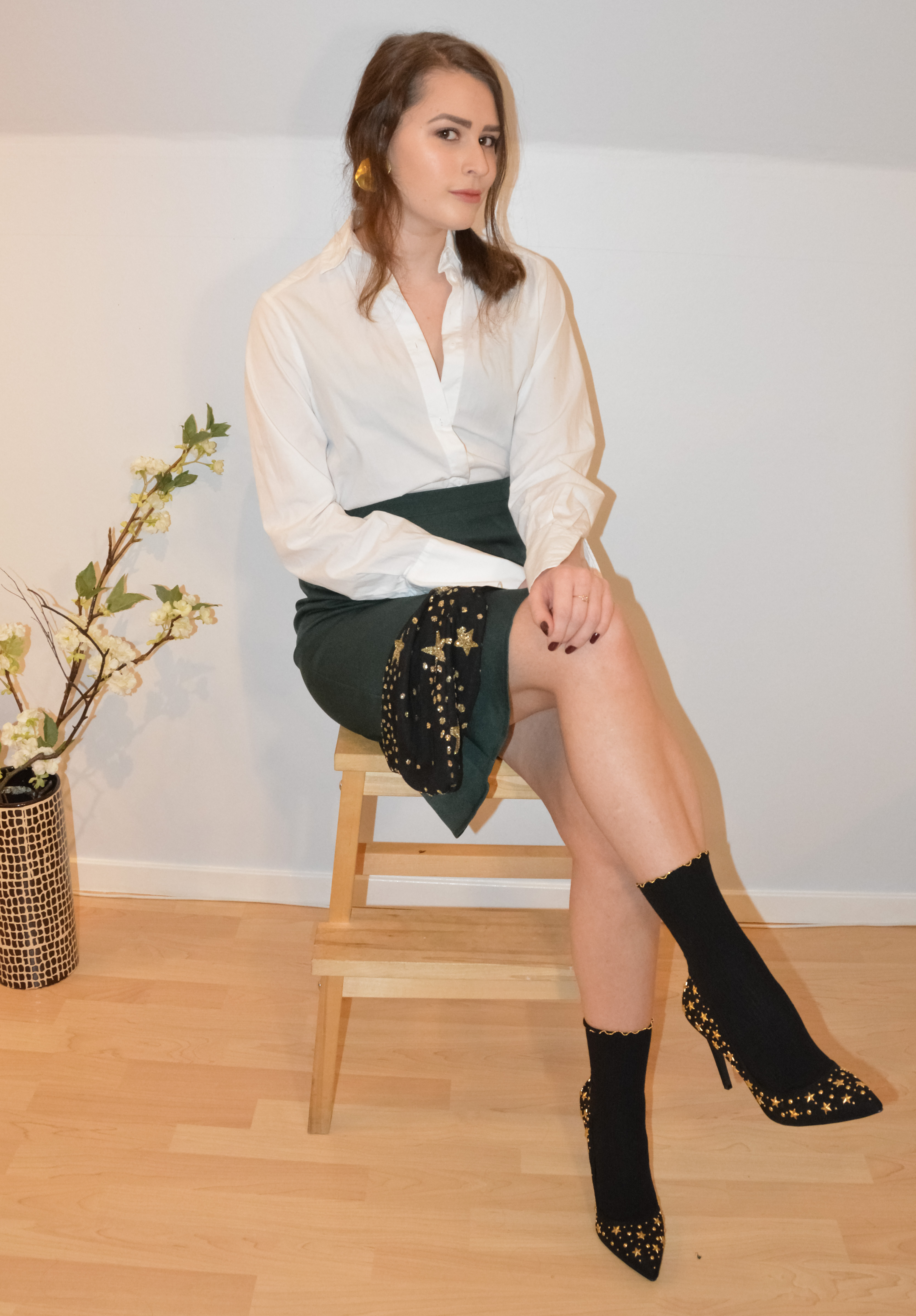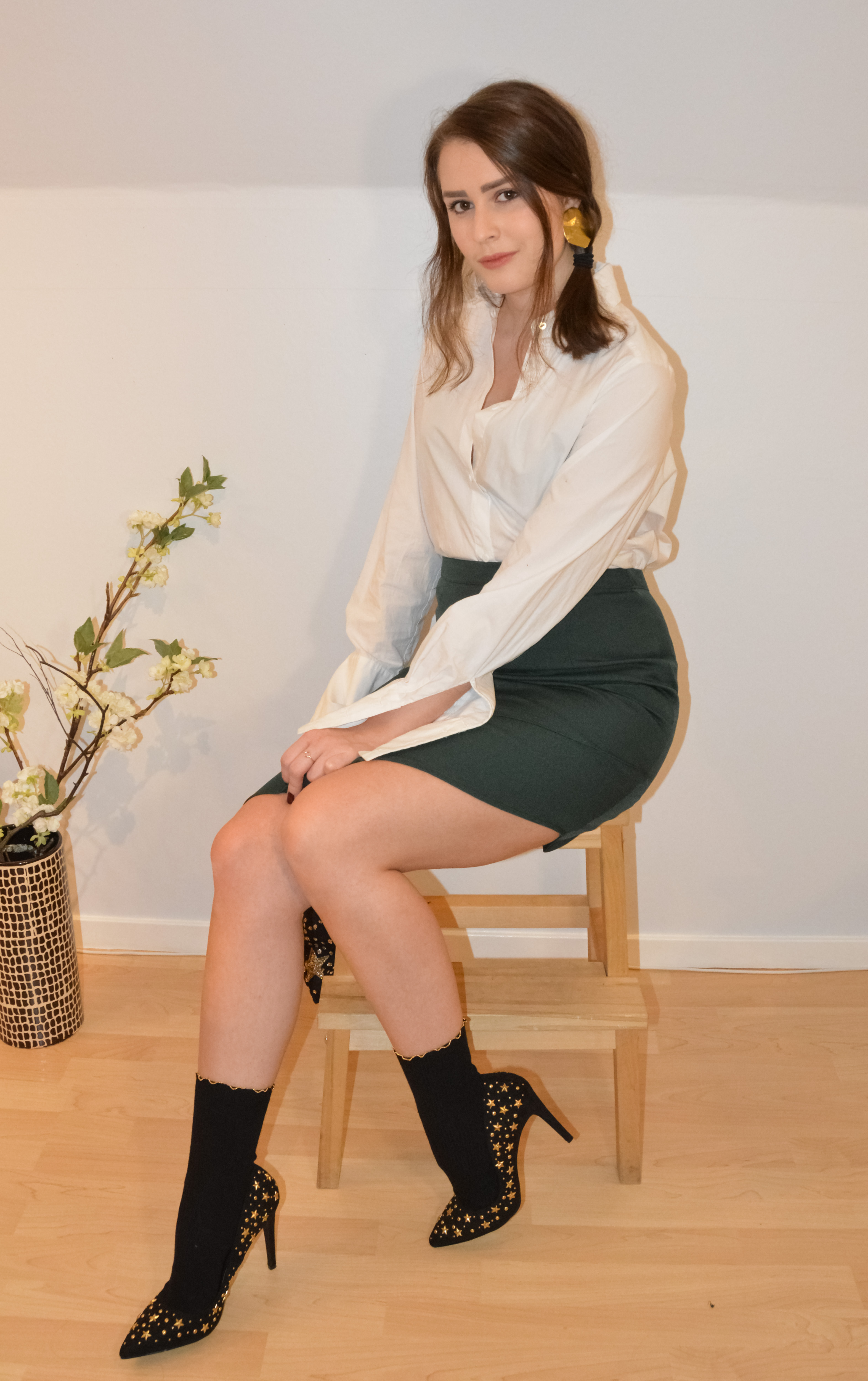 Thanks For Reading
Do you have any questions or ideas? Feel free to write in the comment section below. If you liked this post, please don't forget to click the like button below. To receive an email when I publish something new; subscribe to my email list by clicking the follow button below (or click here.) If you'd like you can also use the buttons below to share this post.
For previews of coming posts and more fashion, check out my Instagram!
-Frida
Don't forget to follow, like and share: