Emerald Green
I know that I have mentioned before that emerald green is one of my current favorite colors. I had to bring it up again by making three new outfits. For something extra I painted my nails in this very color with some black and green glitter on top. Keep scrolling for some inspiration…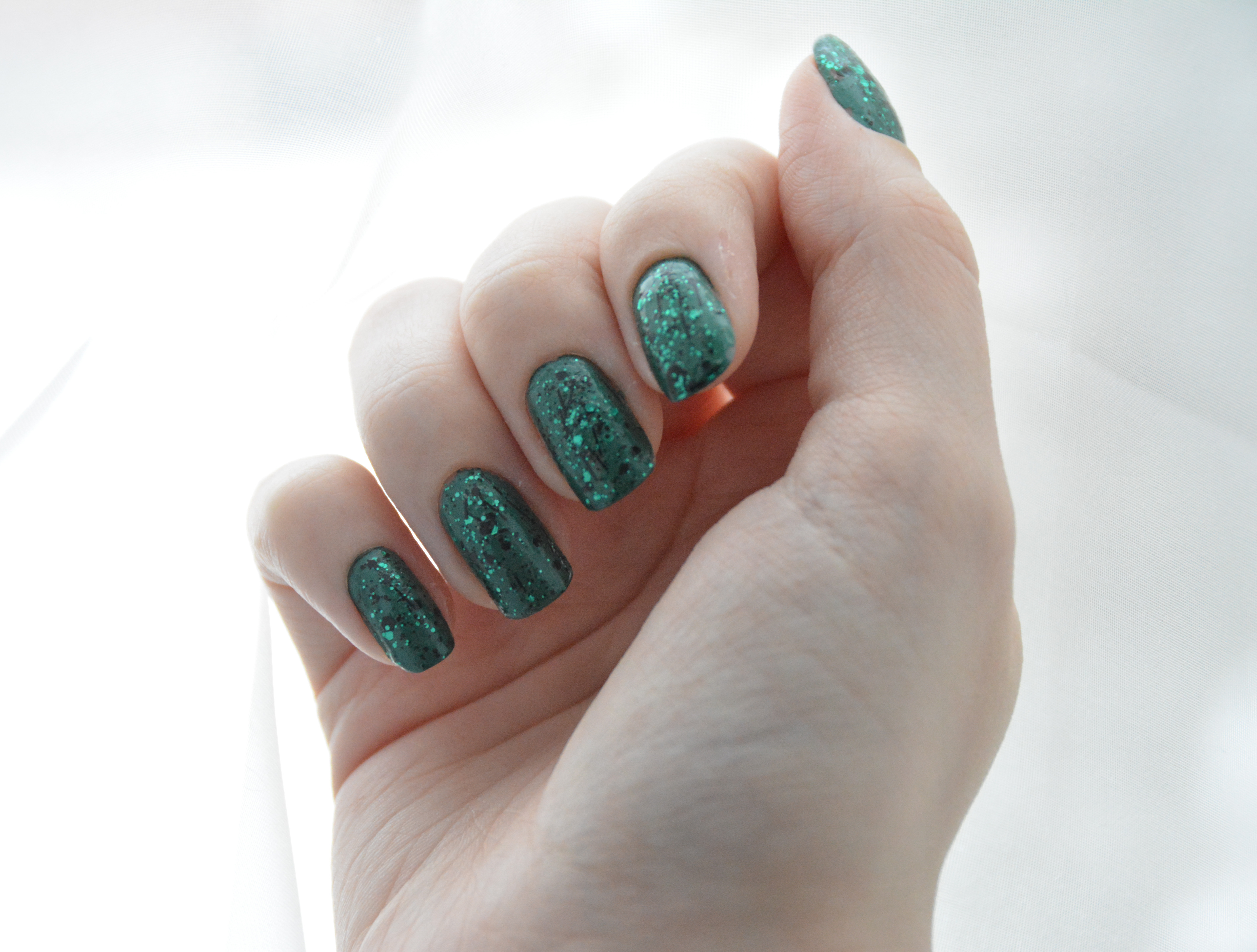 Youtube Update
I recently downloaded Windows Movie Maker because I figured it might be easier than Shotcut. It definitely was and I finally understand the basics of making videos. I've never edited videos before, but I tried out the different things in the program using a test video. I feel pretty good about it and I can't wait to start making videos. All I need now is a microphone (and some time alone..) and I should be ready to start creating.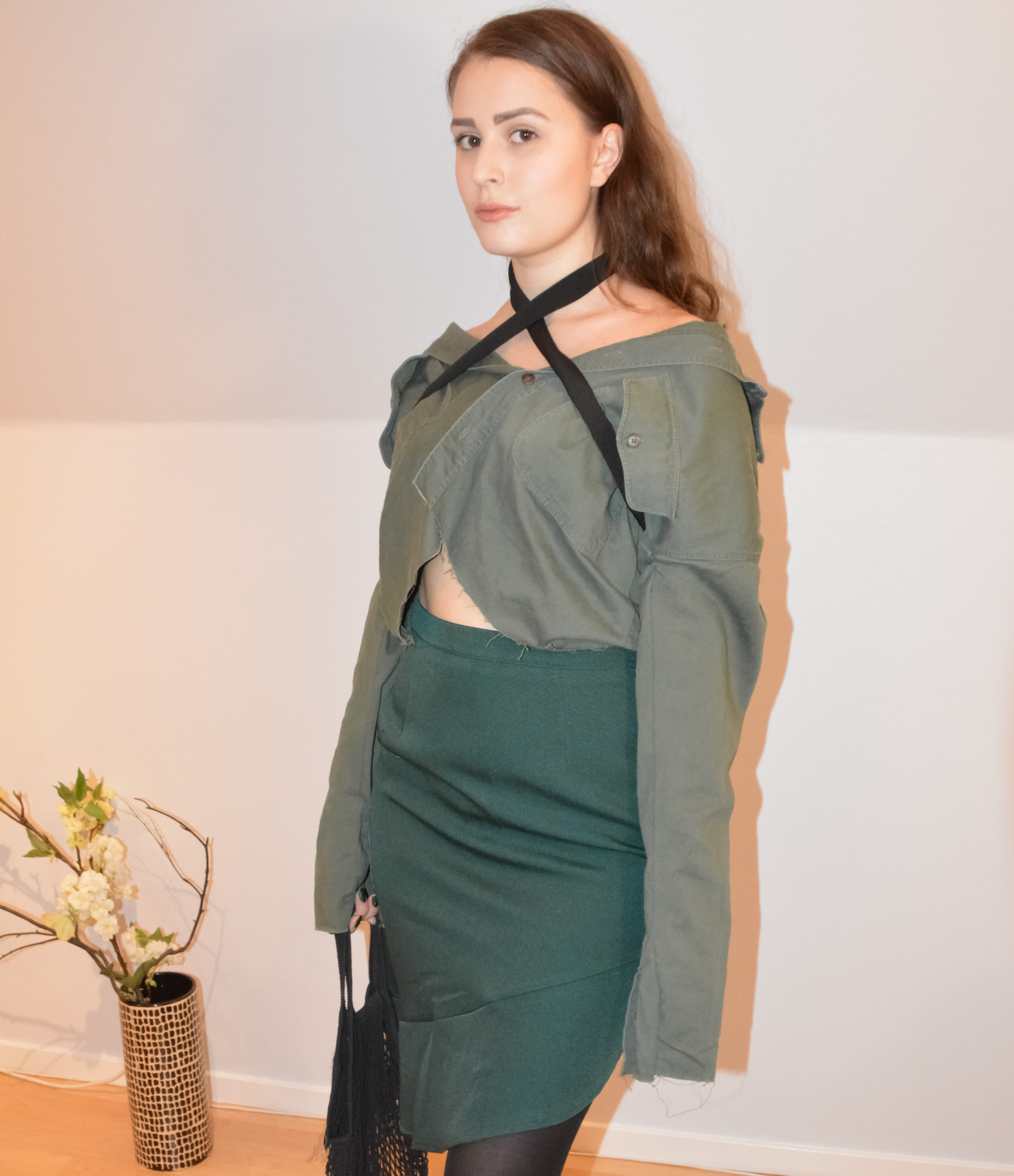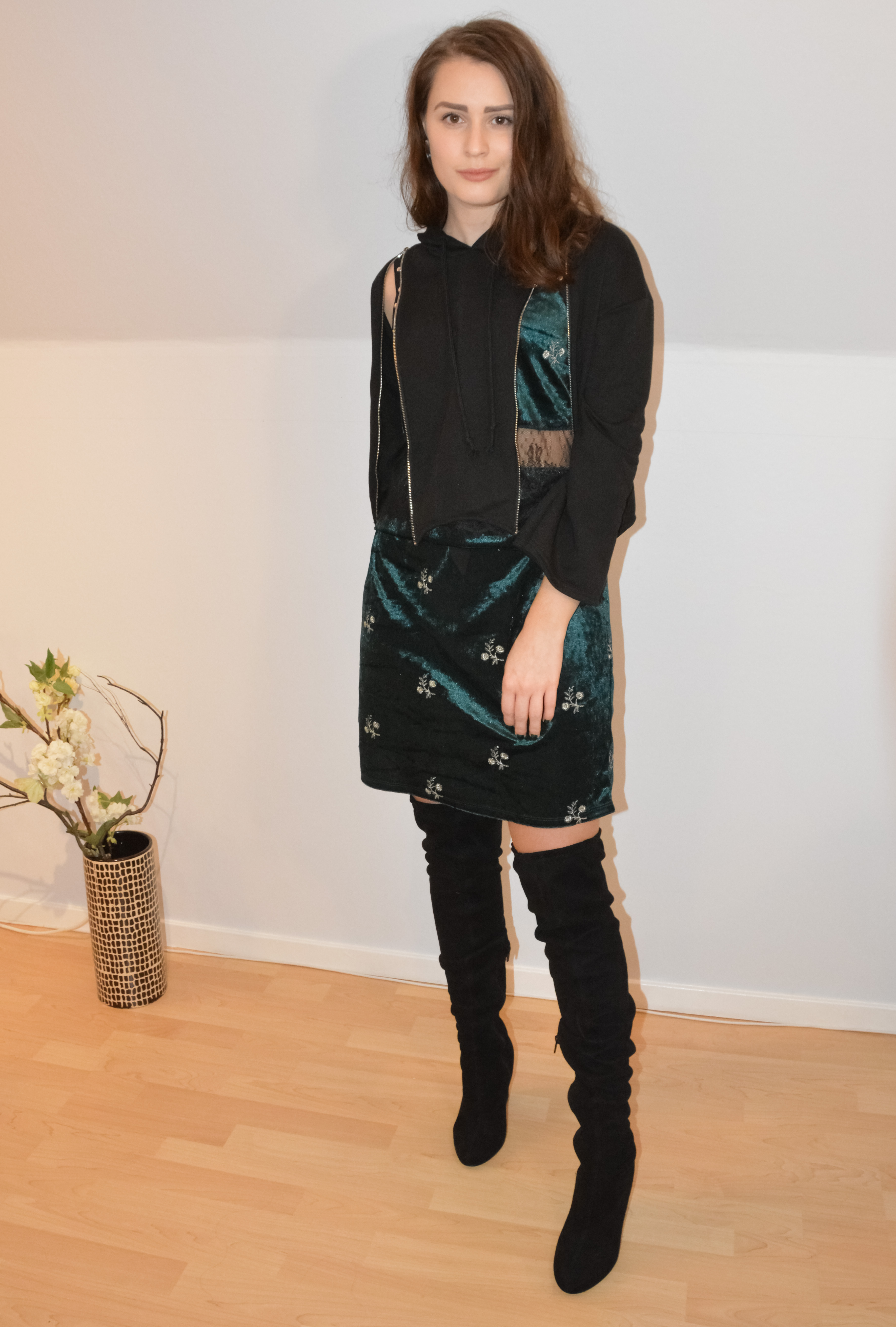 Green Velvet
For my first outfit I chose my gorgeous green velvet dress with silver embroidery from Zara. I bought this before Christmas and I ended up wearing it on Christmas Day. Then, I wore it over my mesh turtleneck, but this time, I'm wearing it underneath my double zipper hoodie. I also pulled the dress up a bit and tied a sash at the waist to make it shorter (more about this another time.) I zipped up the hoodie a bit on both sides to show off the dress some more. For shoes I wore a pair of black thigh high boots that I let slide down a bit. I also added some oval glass stud earrings.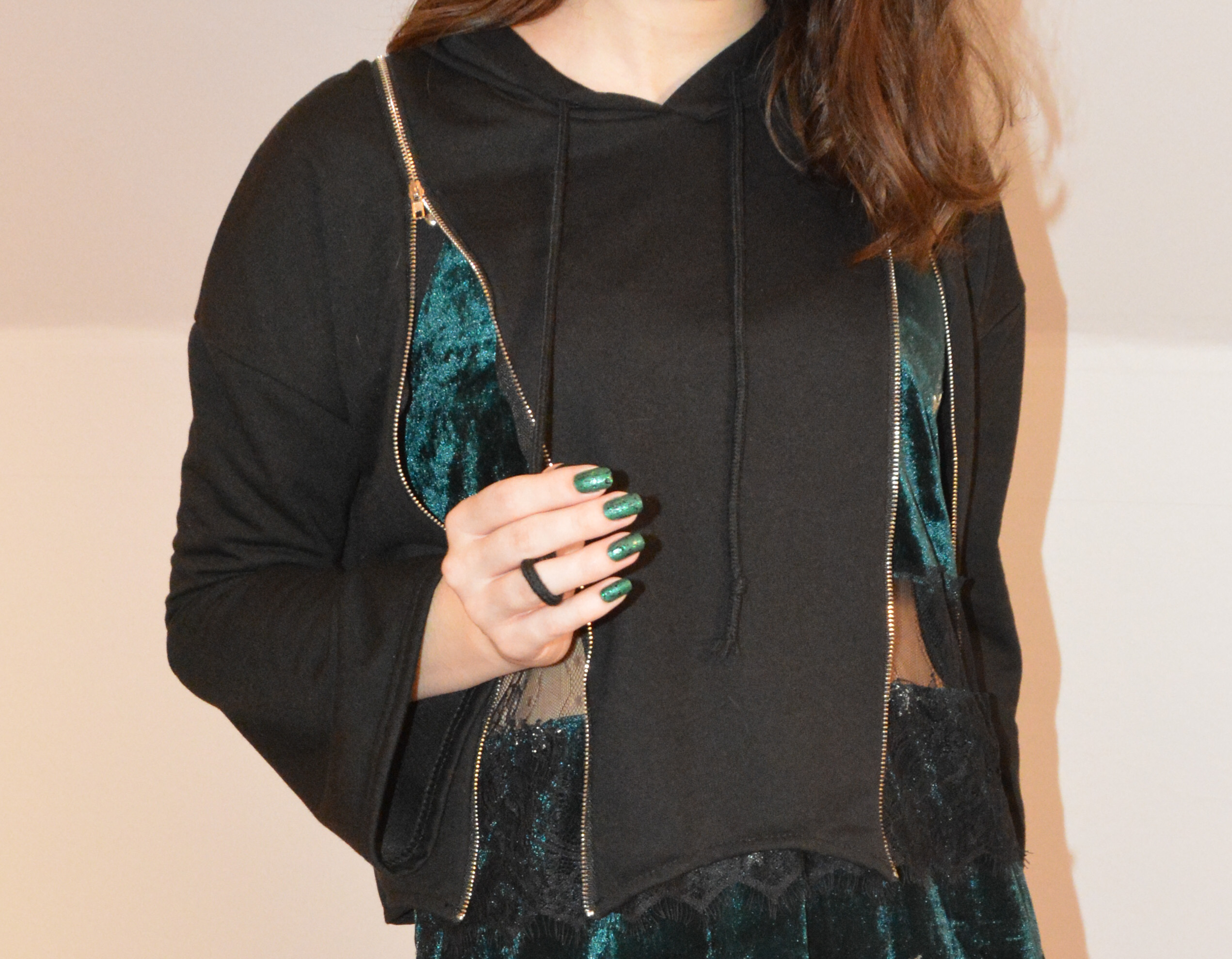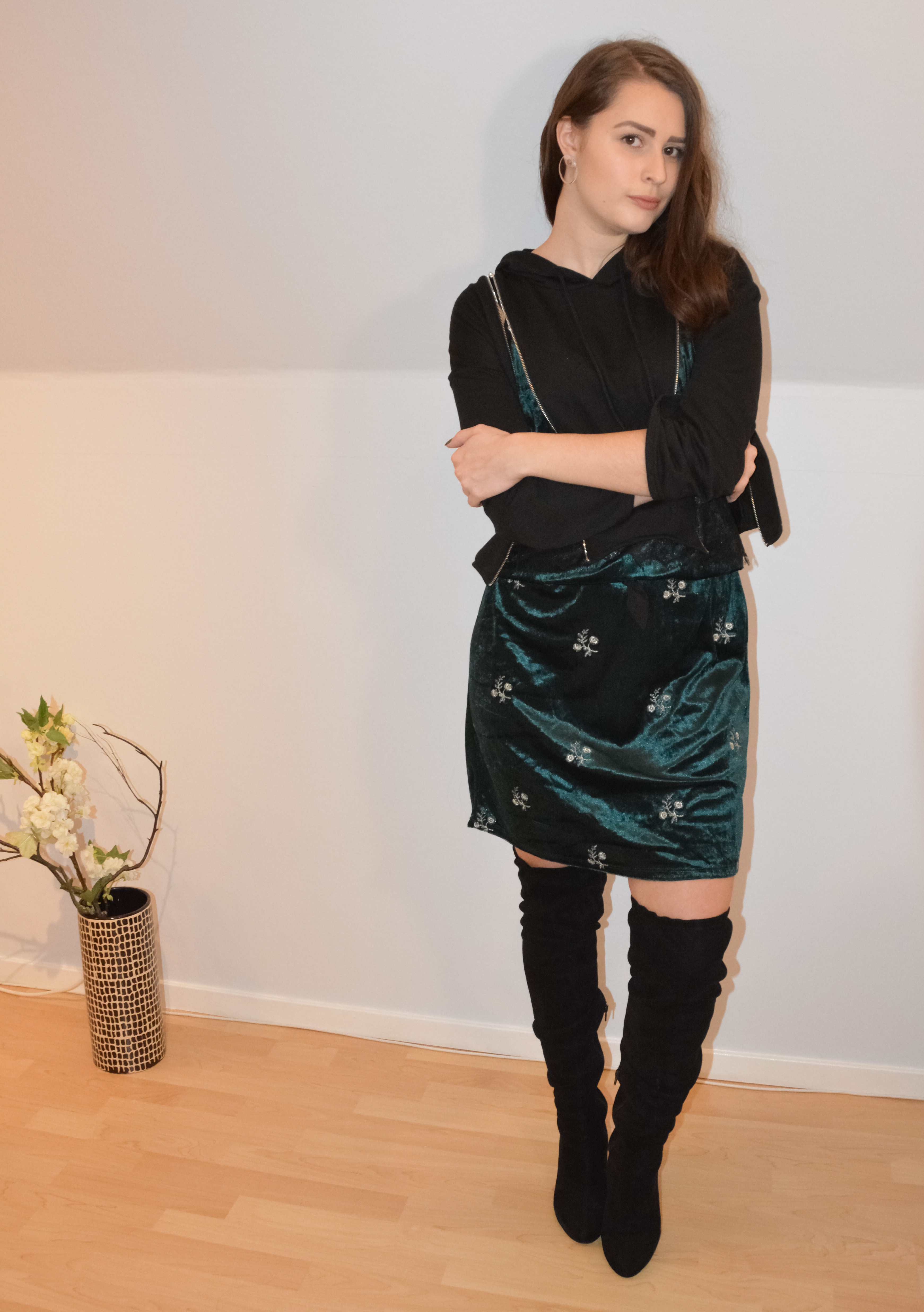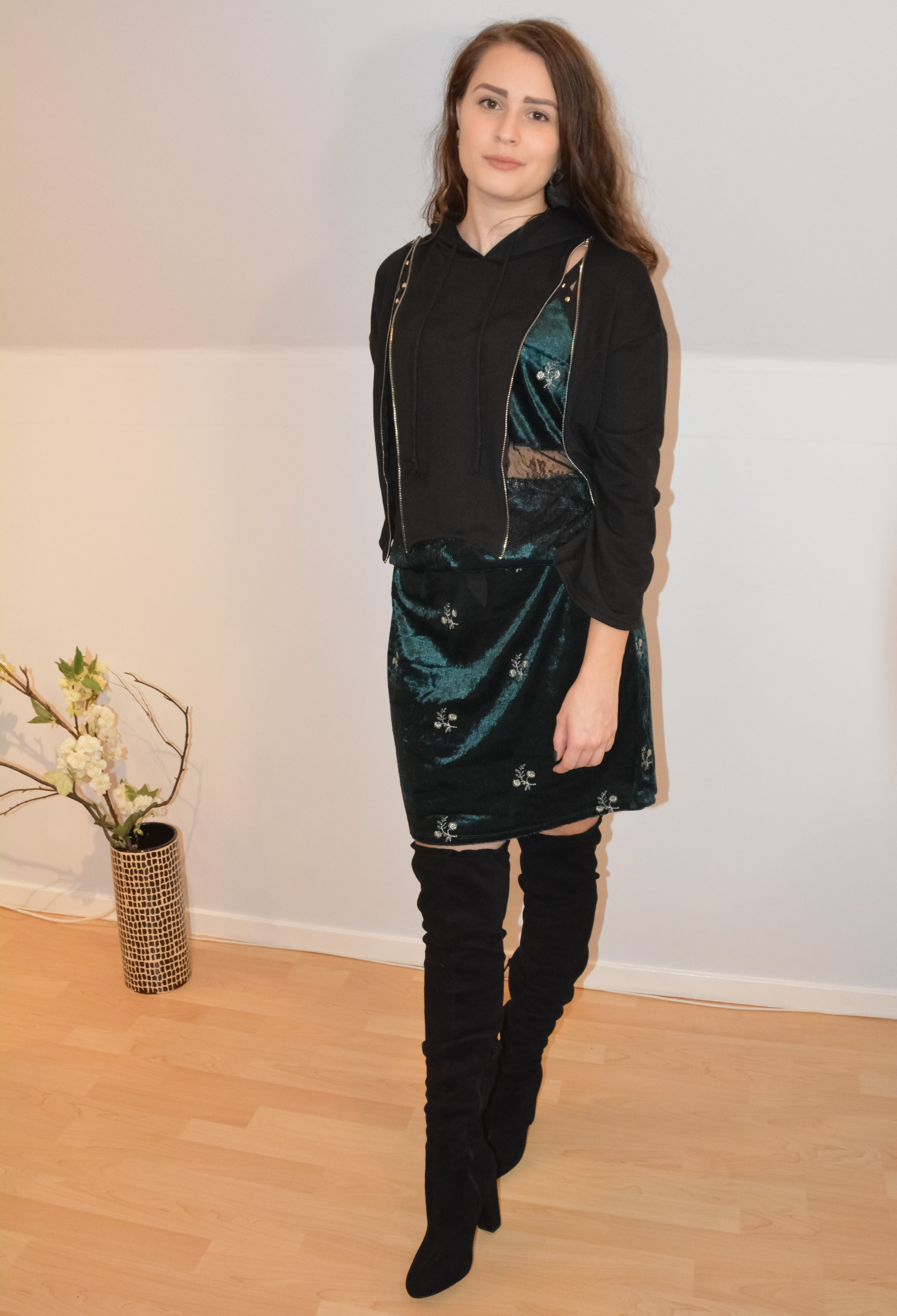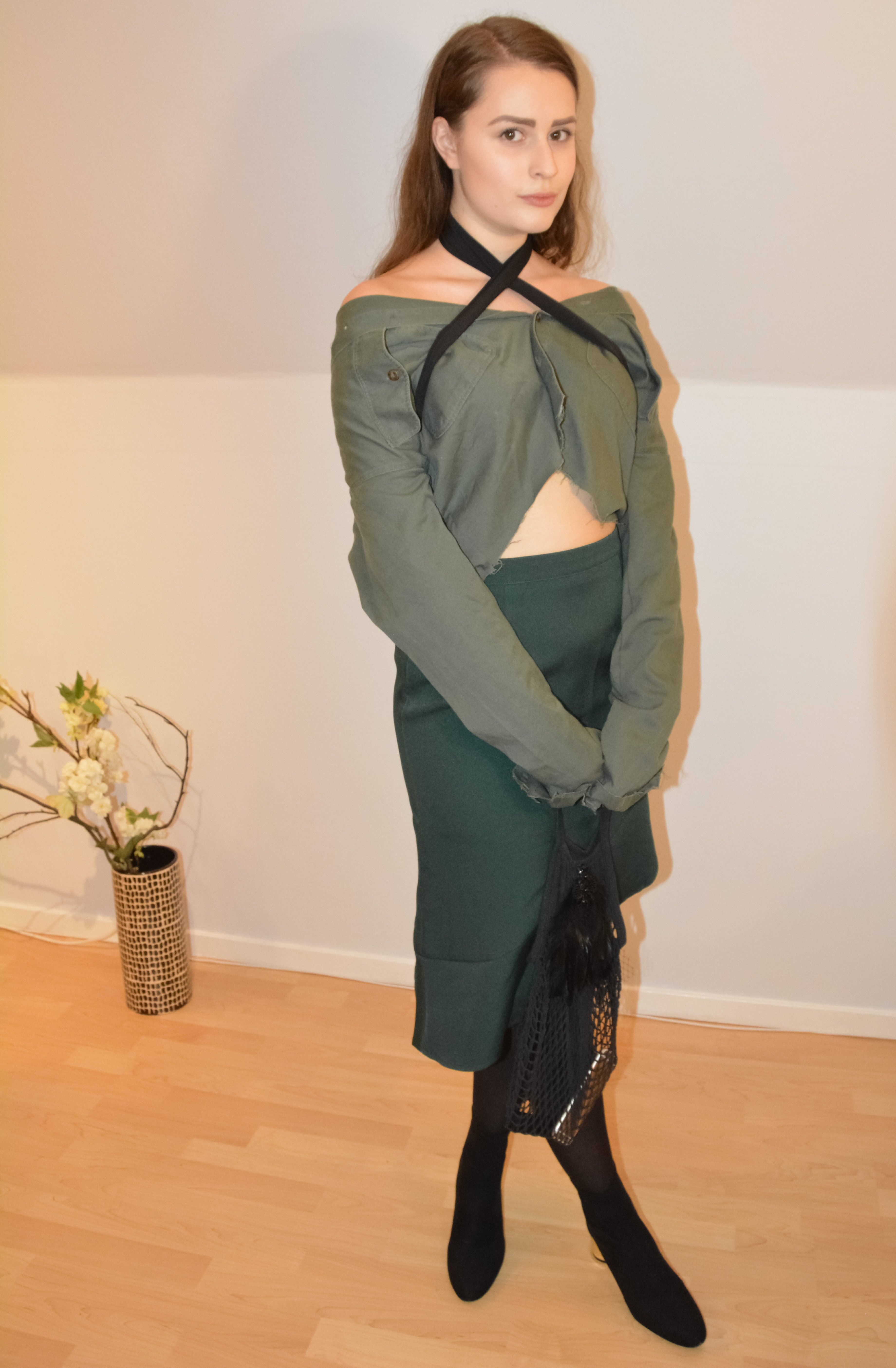 Green Mix
For the second outfit I went with an emerald green skirt from Pretty Little Thing. I paired it with a military green button up worn off the shoulders. And over the button up I tied a sash/skinny scarf in a crisscross over my chest. I love this idea and I will definitely be mentioning this again. I wore simple black tights, black sock boots and I also added my mesh bag.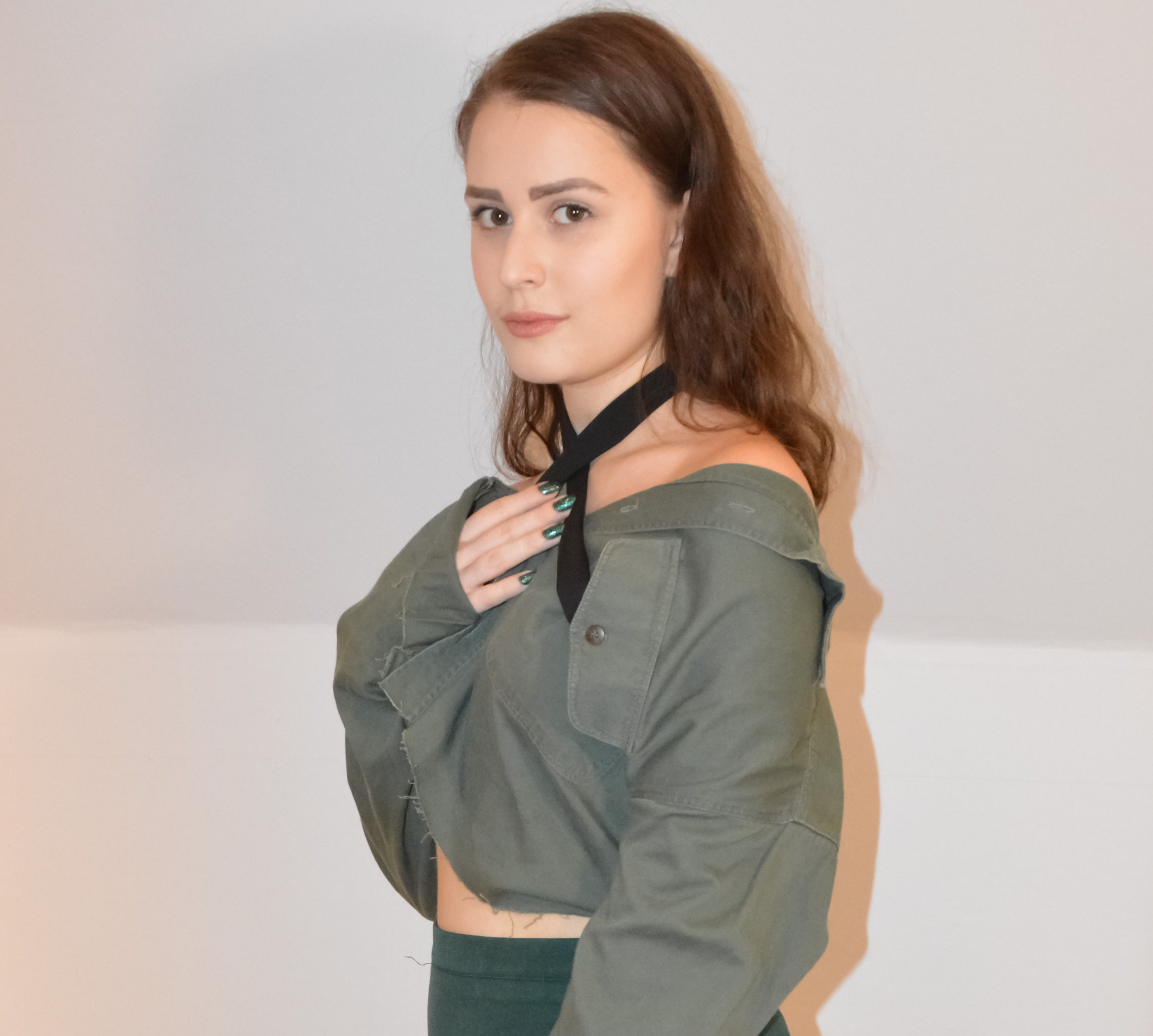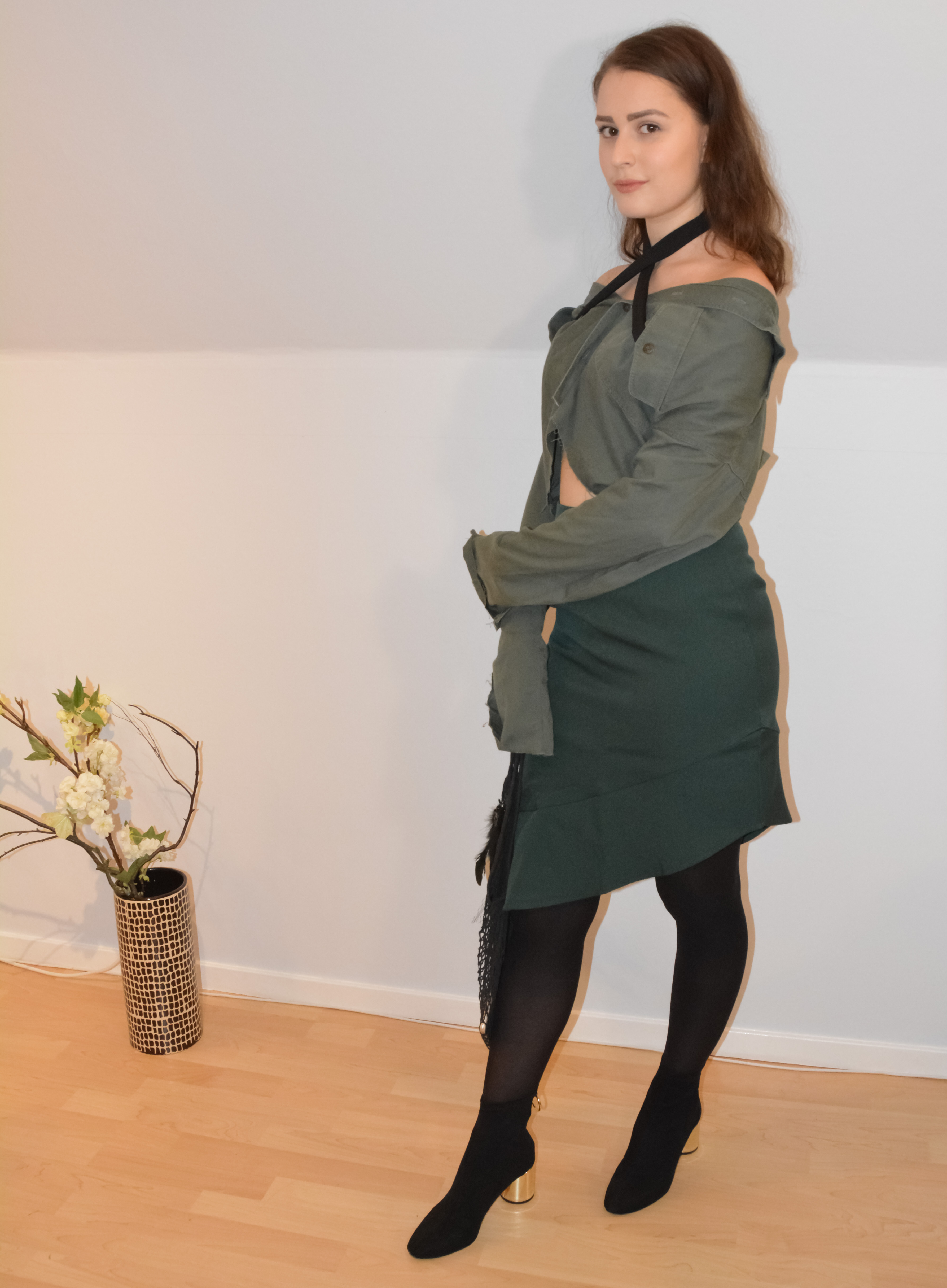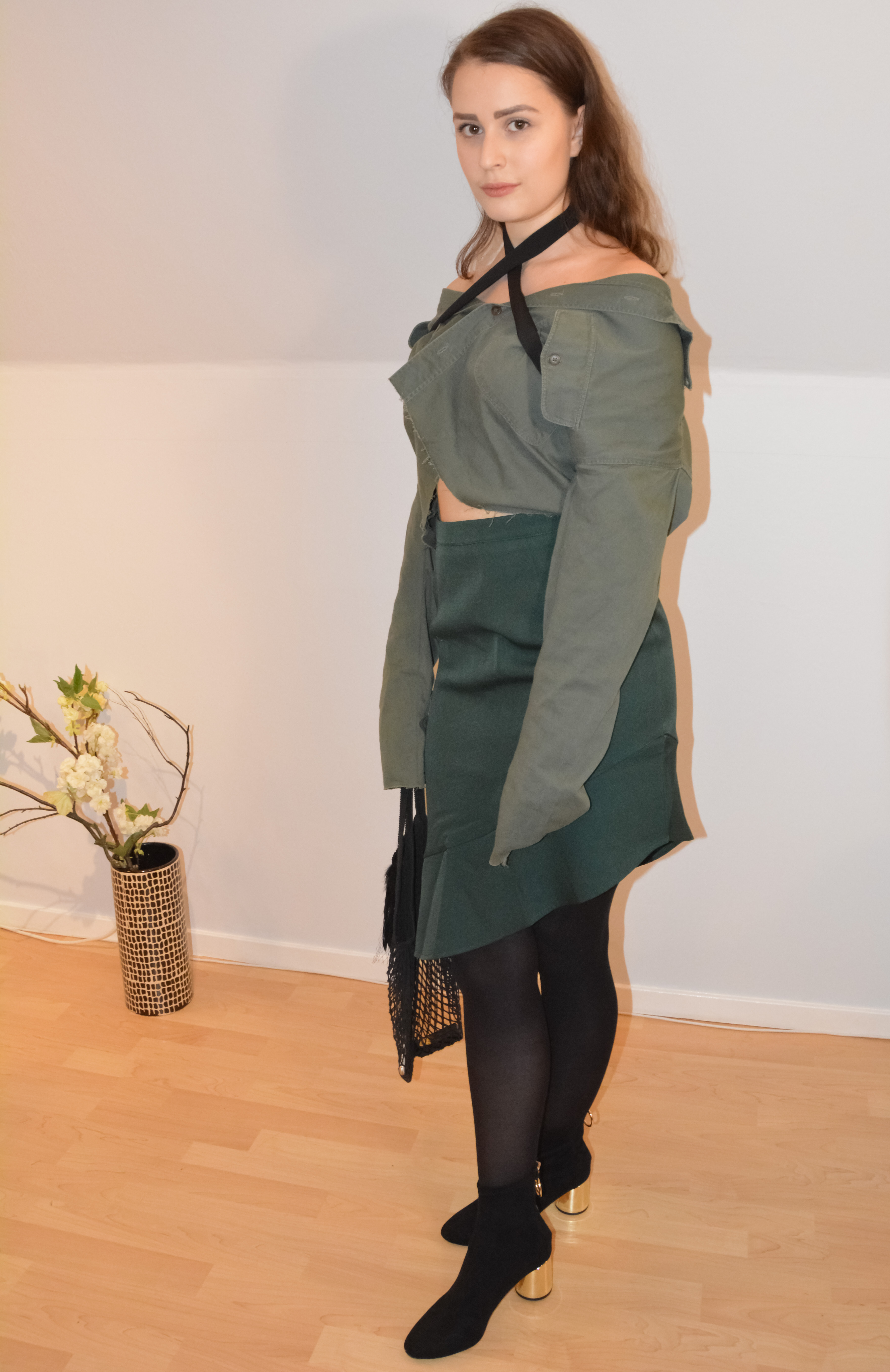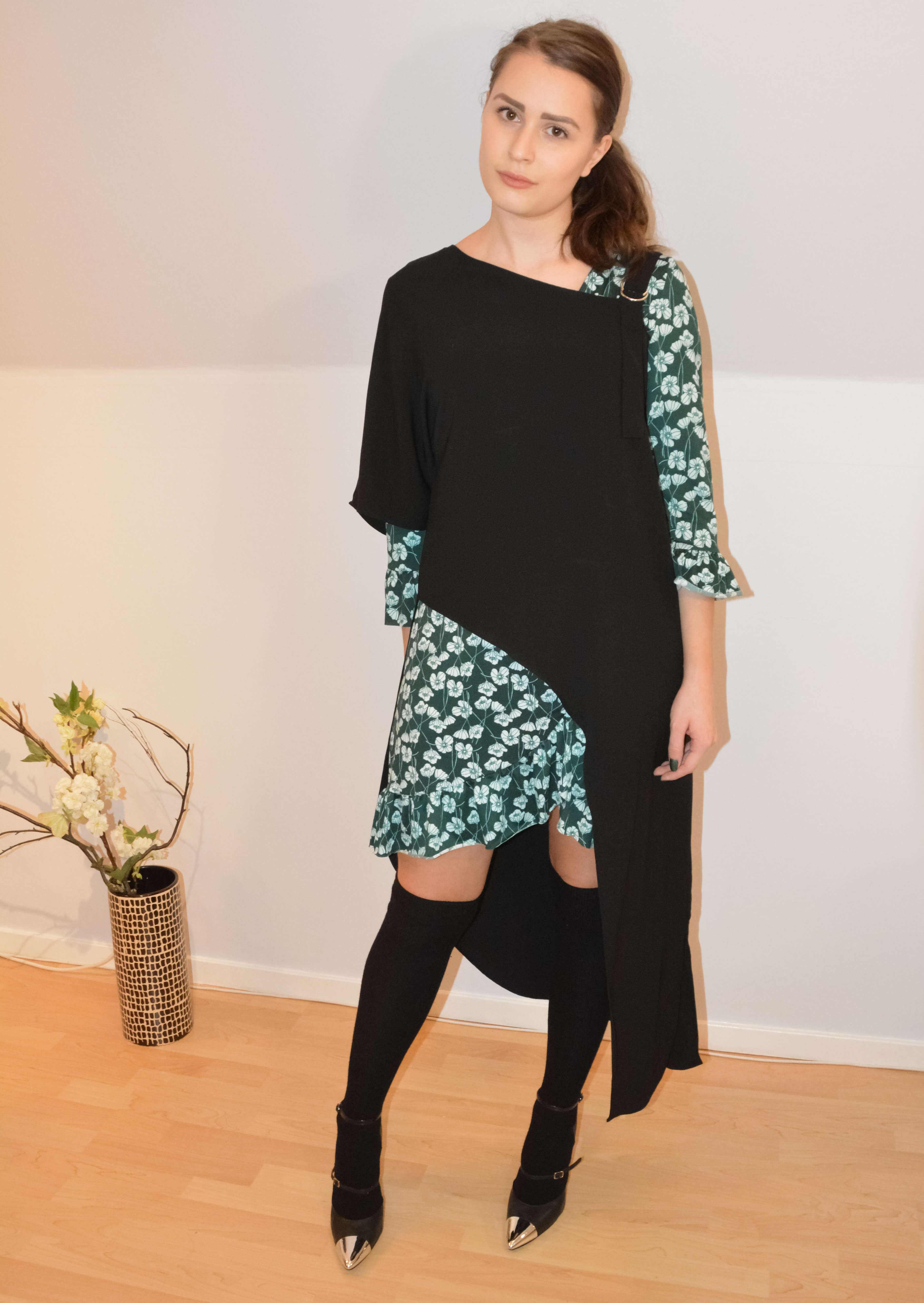 Green Floral
For the third and last outfit I chose my emerald green floral wrap dress. On top of the dress I wore my favorite asymmetric top from Zara and I love the way this looks. When layering like this it's important that everything is just right when it comes to length and silhouette. This worked out perfectly and I might even wear this some day. To tie the look together, I wore knee high socks and a pair of pointed pumps.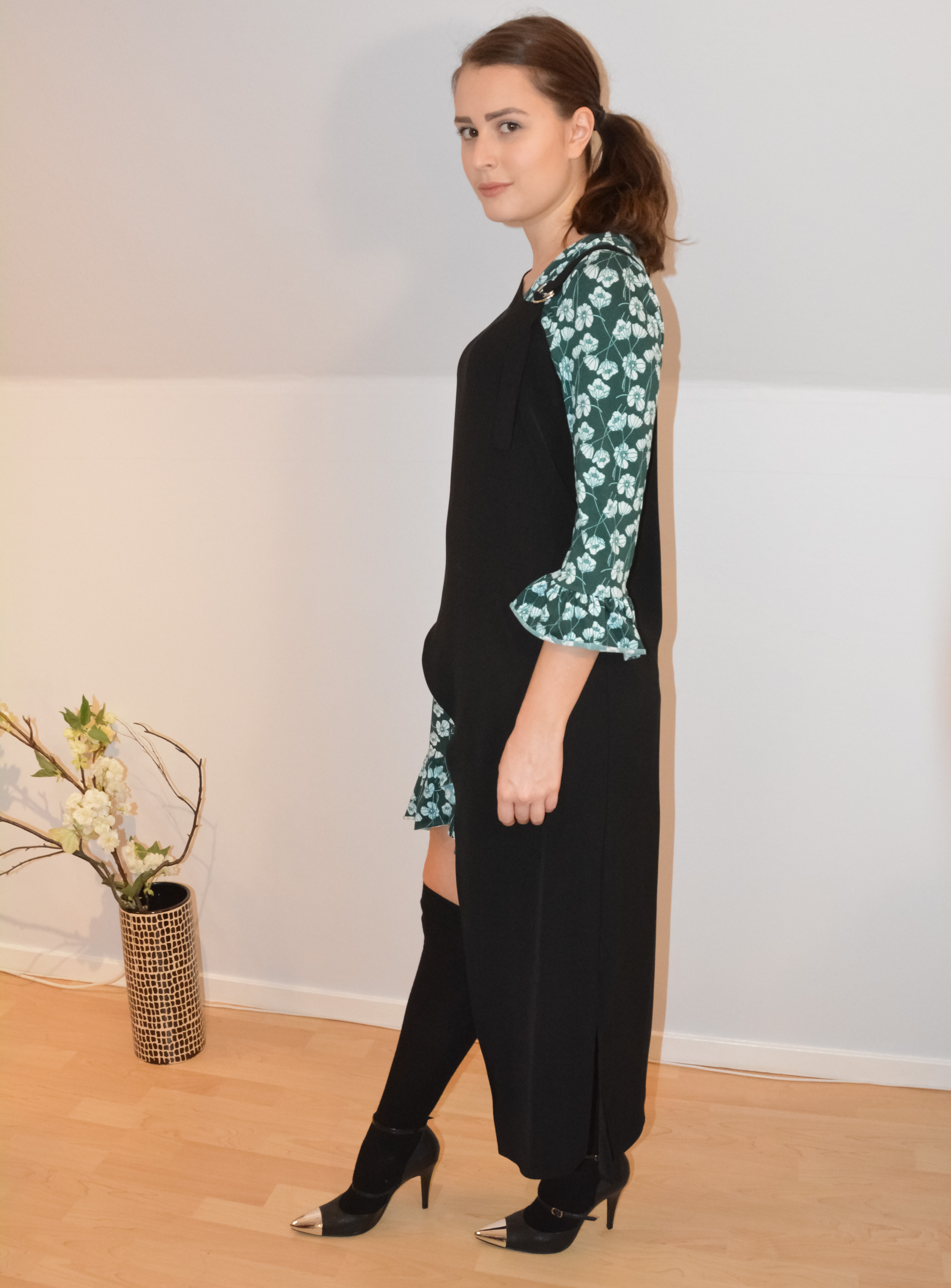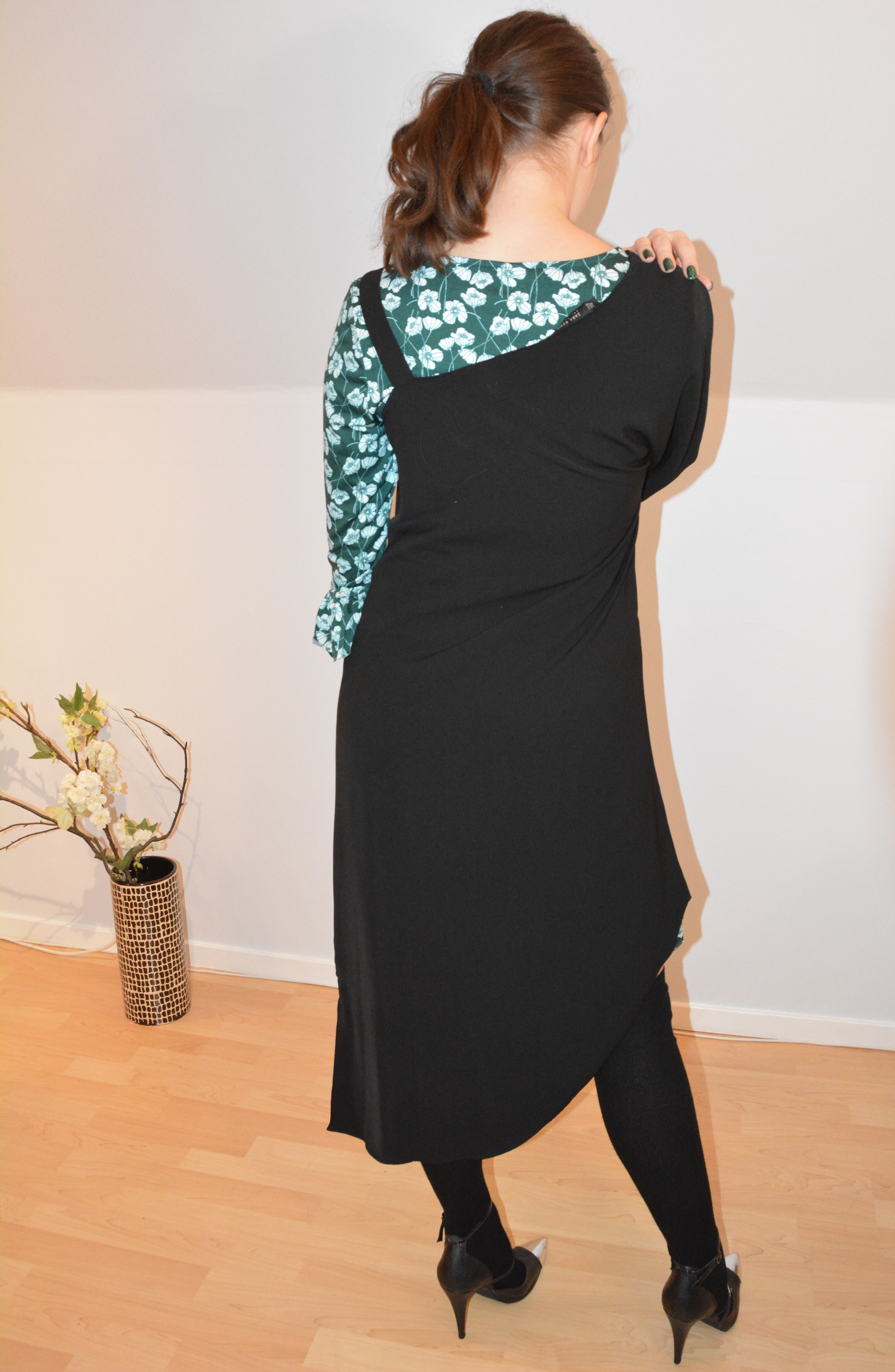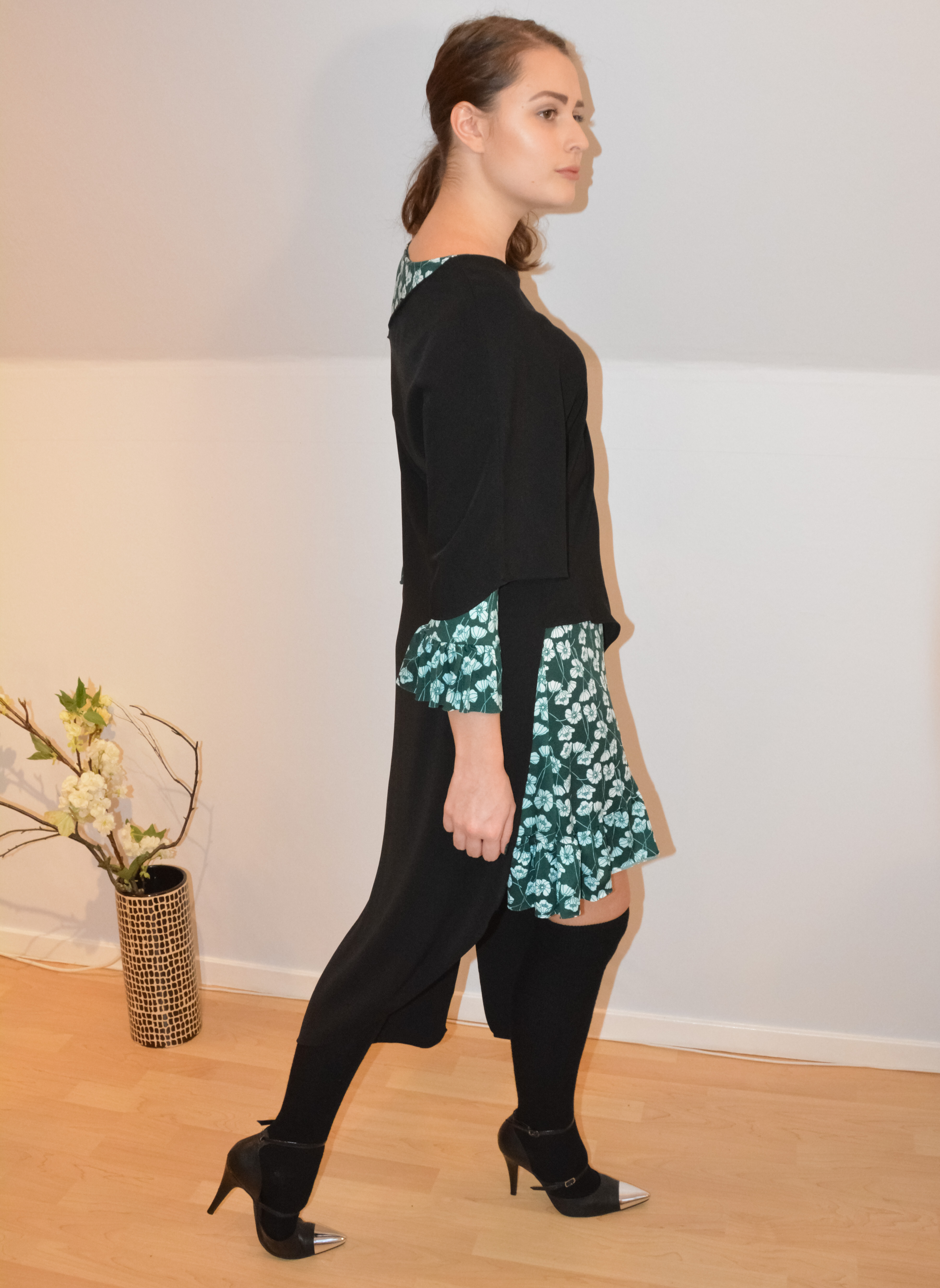 Thanks For Reading
Do you have any questions or ideas? Feel free to write in the comment section below. If you liked this post, please don't forget to click the like button below. To receive an email when I publish something new; subscribe to my email list by clicking the follow button below (or click here.) If you'd like you can also use the buttons below to share this post.
For previews of coming posts and more fashion, check out my Instagram!
-Frida
Don't forget to follow, like and share: