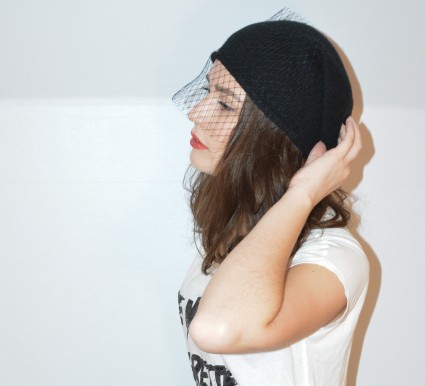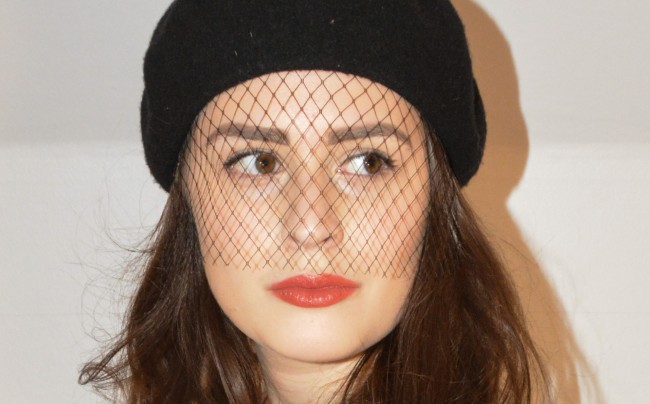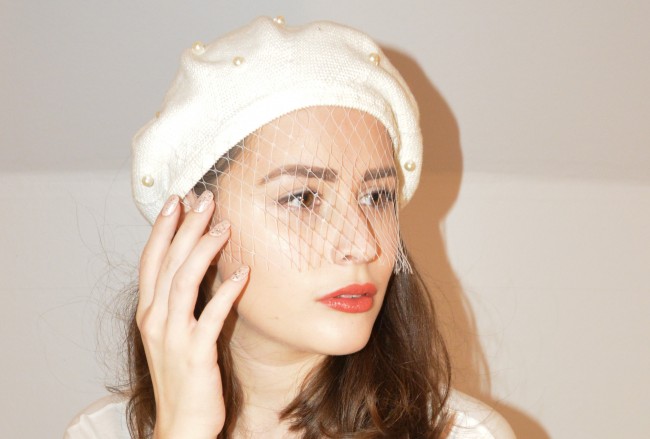 The Veiled Beanie
A few years ago I saw a picture (on polyvore) of Lea Seydoux who was wearing a veiled beanie. It was from an article for Interview Russia published in 2012. After a little bit of research I found out that the beanie was from Jil Sander. Although it took a while for this trend to take off, the latest Dior shows have given it a little push. This trend is perfect to DIY, so naturally, I had to do it.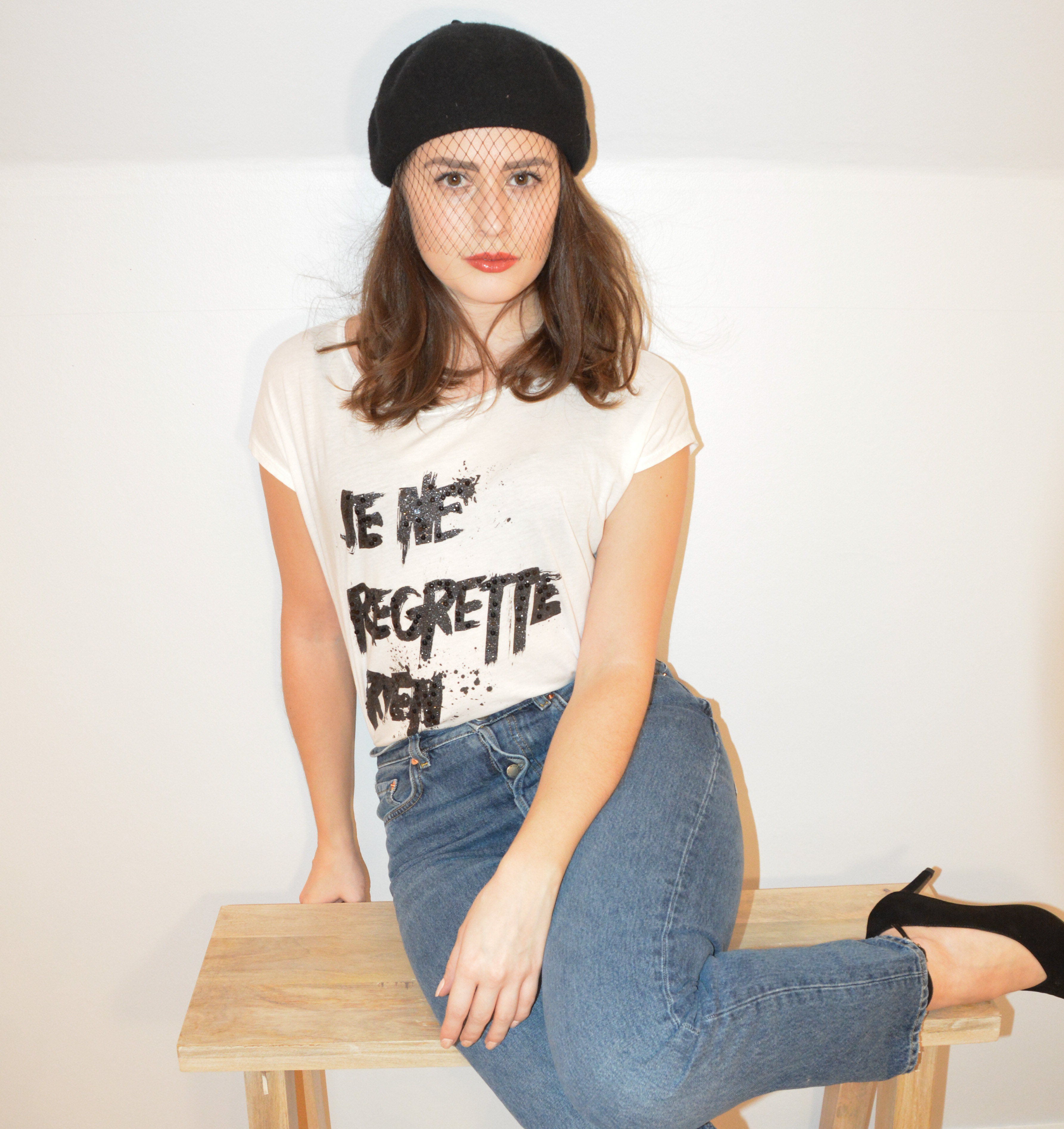 Although, I'm sure you can figure out yourself how to make a veiled beanie/beret, I'm simply showing you how I did it. Because you can do it in a few different ways, I would like to list those first.
Decide what length you want your veil to be, do you want it past your nose or even past your chin? It's up to you, I chose to let it go just past the nose.
You can cover the whole beanie or beret in the veil (attaching it at the top) and let it hang down all the way around. Another option is to attach it about halfway or at the very edge of the hat.
You can either attach the veil to the inside of the hat or the outside.
Keep the edge of the veil straight or cut it into a more rounded shape.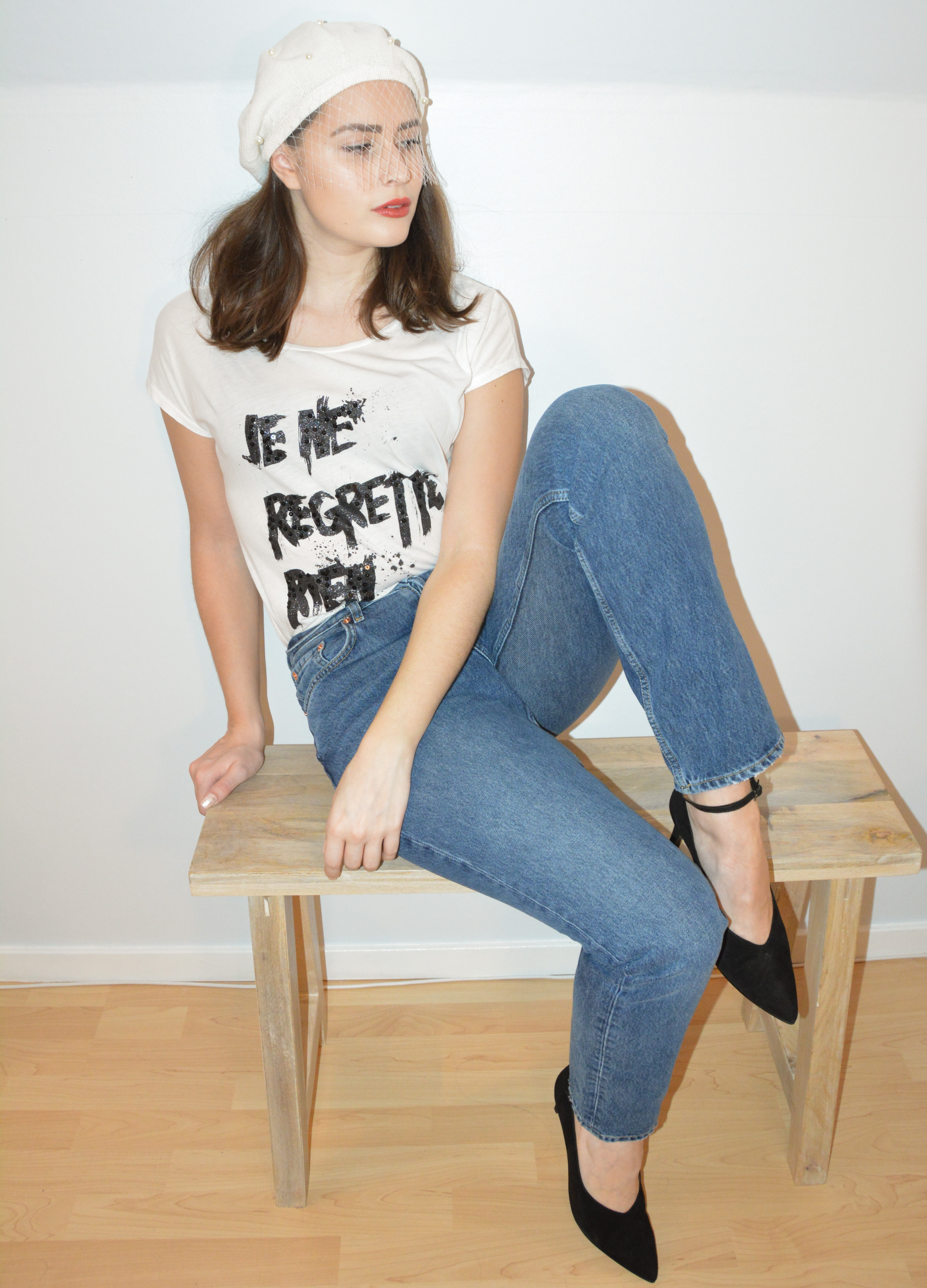 How I Made My Veiled Beanie And Berets
To make my veiled beanie and berets, I used the following things:
Two Berets, one basic black and one white with pearls. One simple black beanie.
Net fabric (not sure if it has a better name..) I used a white net and a black net to match my hats.
Black and white thread.
Needles and pins.
Scissors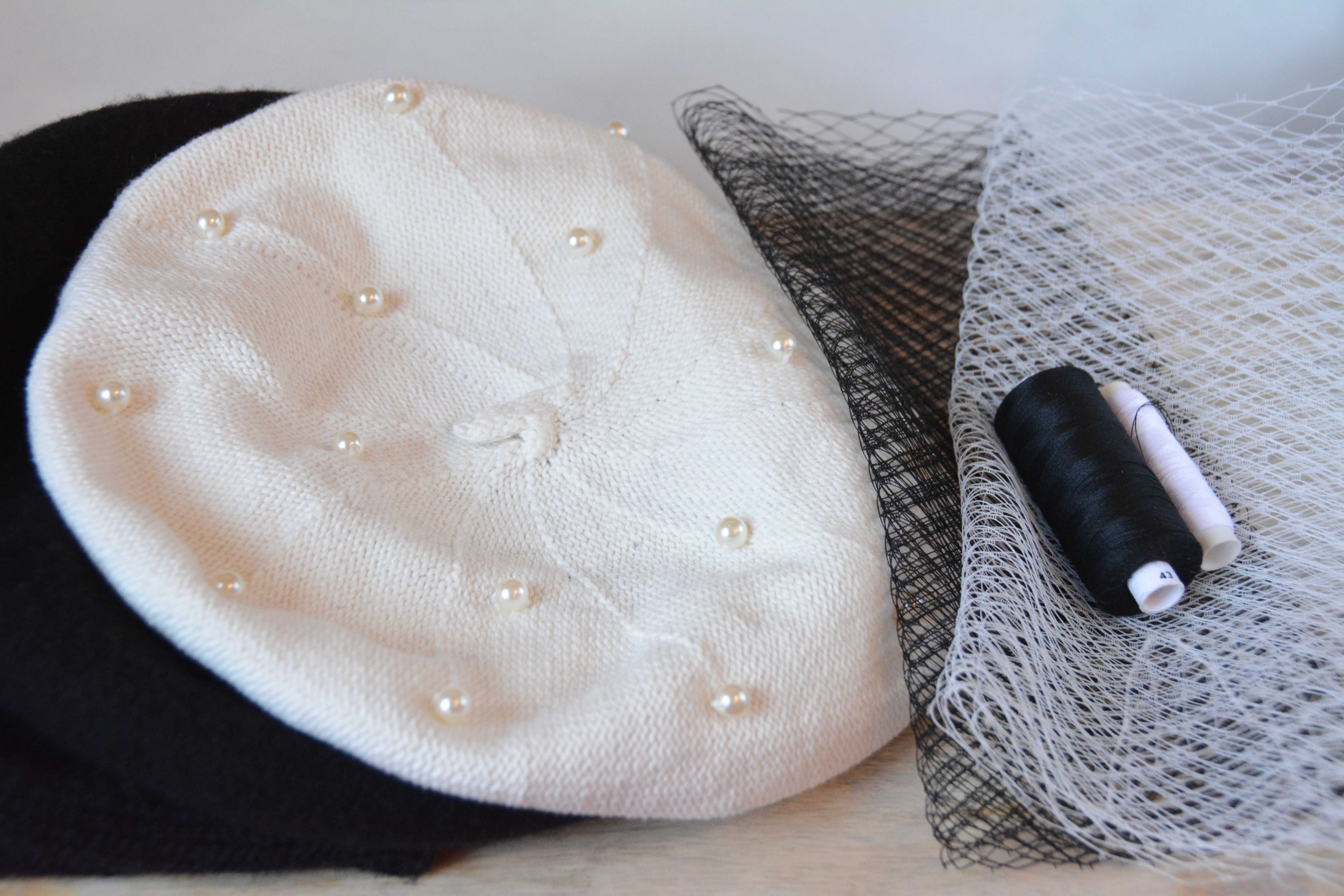 And here are the steps:
1.The first thing I did was to try out my beanie and my berets in order to figure out how wide I wanted my veils to be. I cut out a piece for each hat accordingly (I trimmed them to the right length later on.)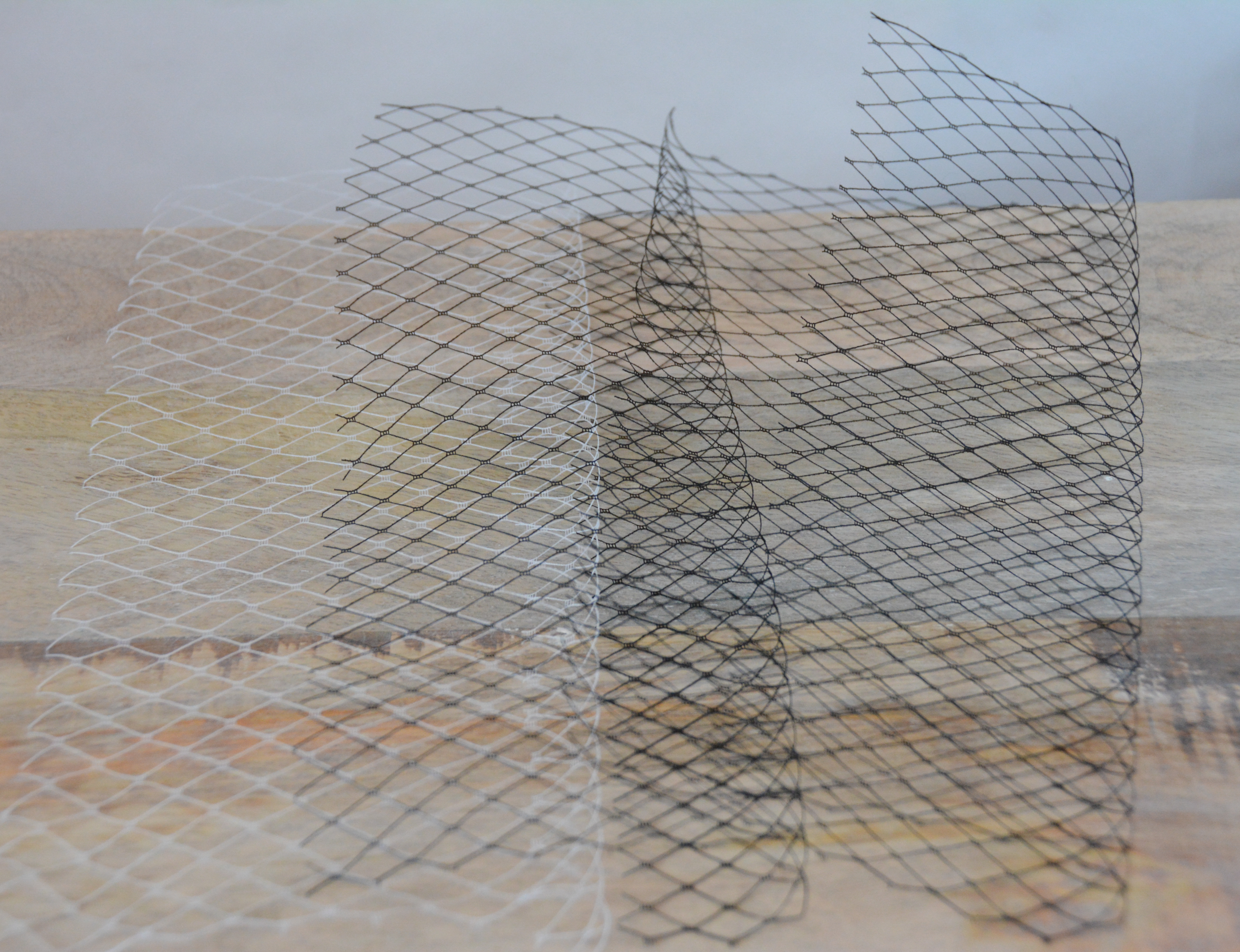 2. After that, I began to pin my veil to the hats and I did it differently on all three. On the black beret I attached the net on the inside and on the white I pinned it to the outside. The net for the beanie (which I cut a bit longer) I attached about a decimeter above the edge.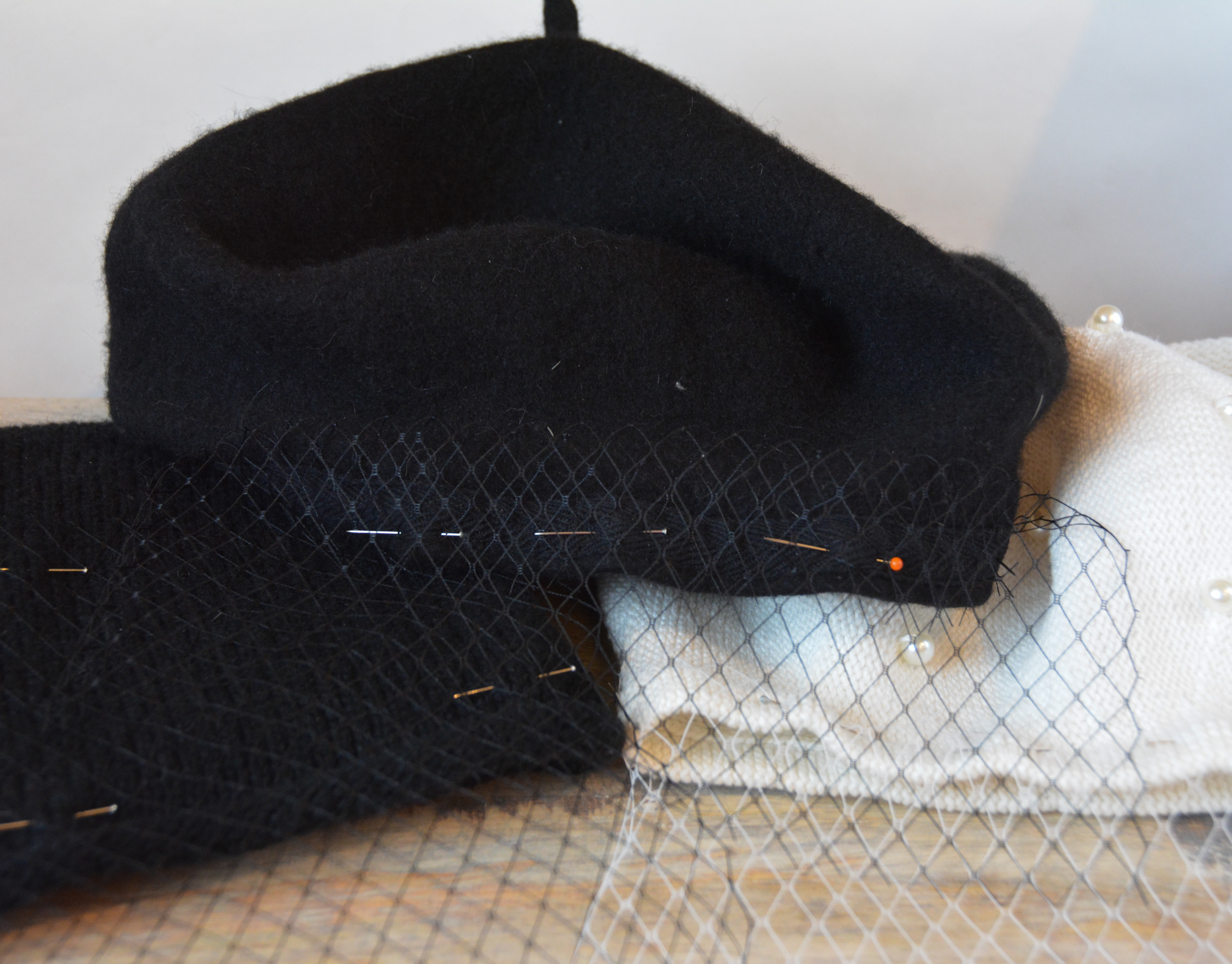 3. Once I was finished with the pinning, I began to sew by hand. You can do it with a machine if you prefer, but i didn't take long at all to do it by hand.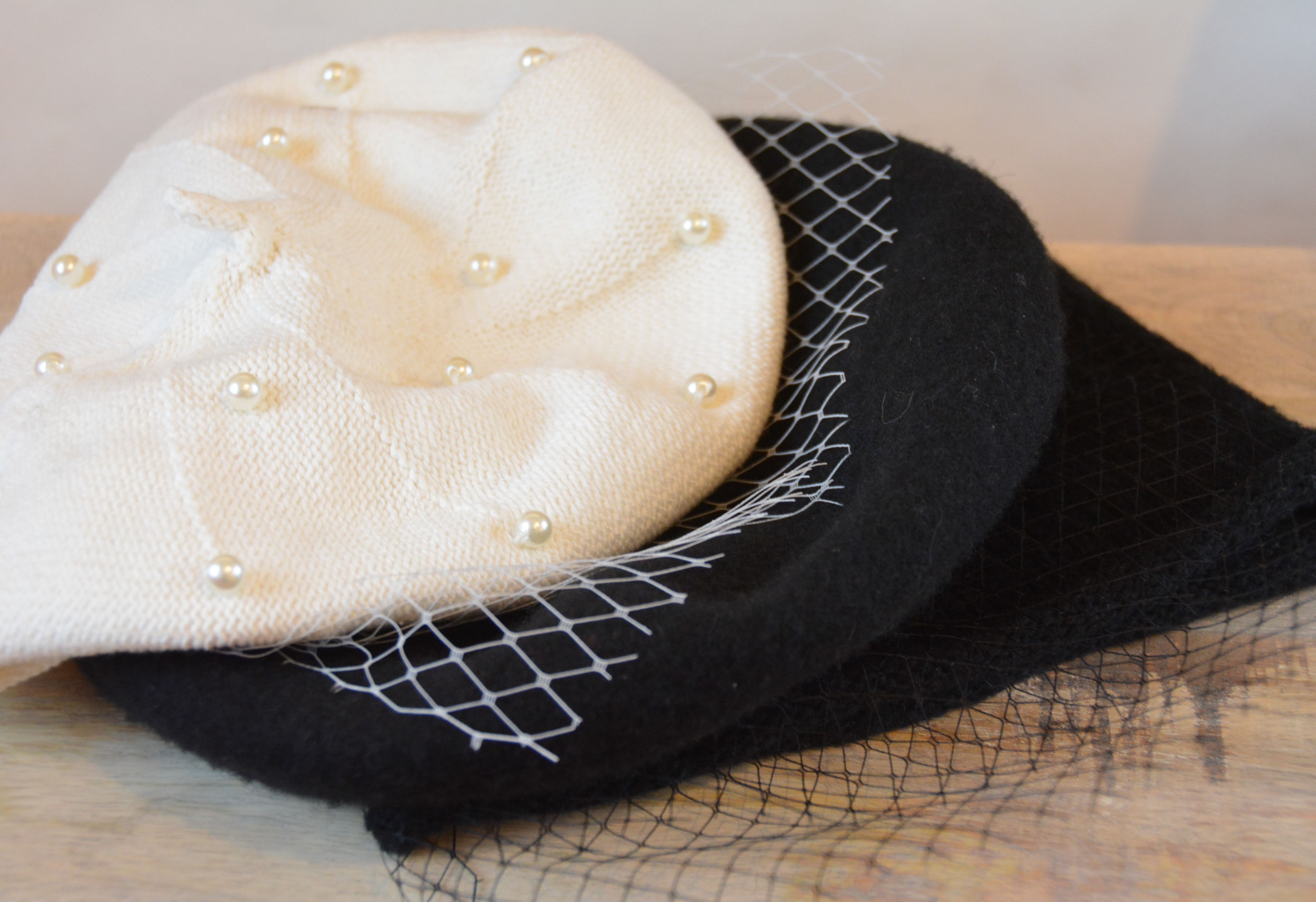 That was it, so easy and so gorgeous! This is a perfect way to add some glamour during the winter months as well as to your everyday outfit. Don't forget to share this post with the hat lovers out there!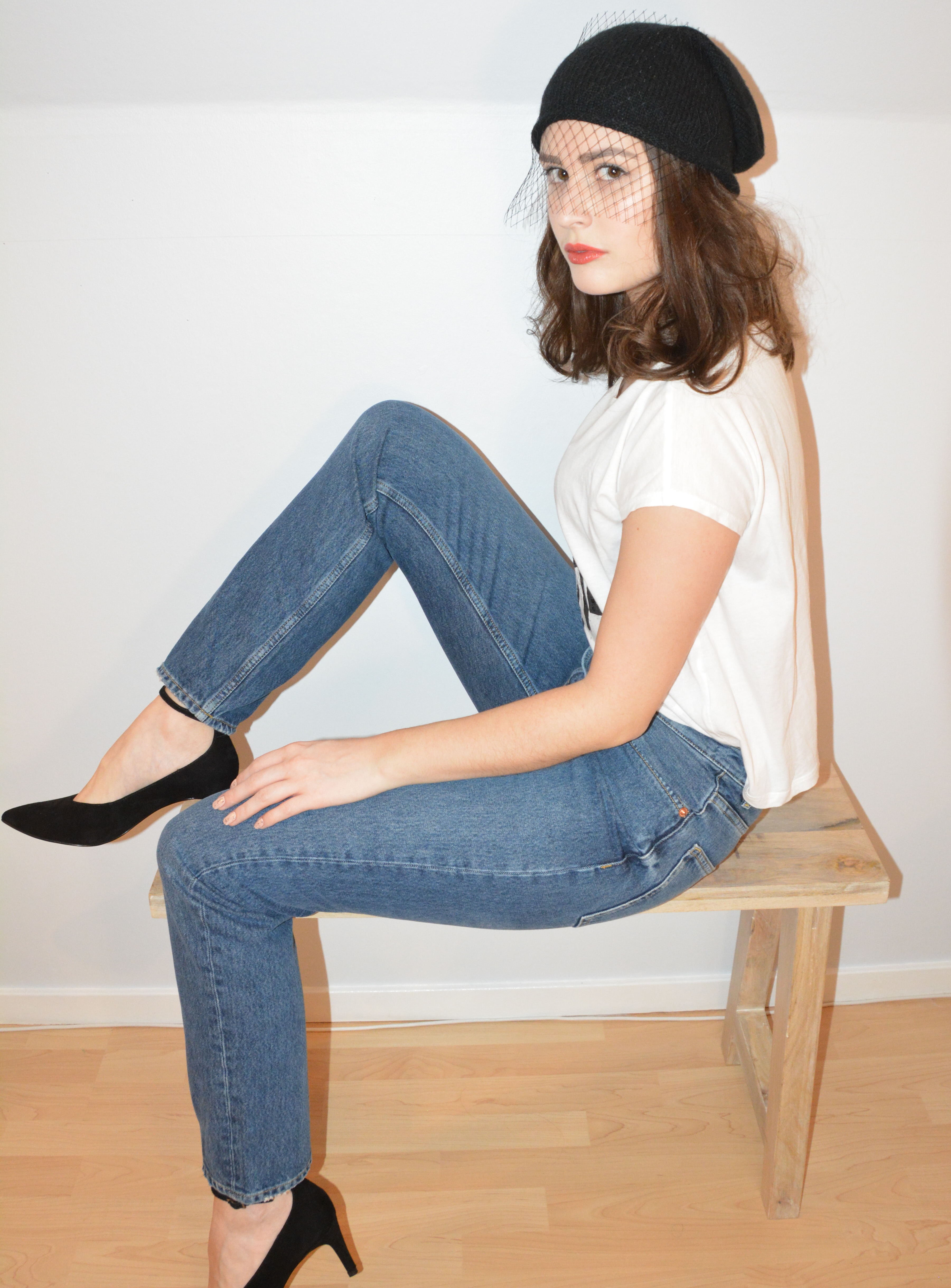 The Pictures
In the pictures of today's post I have paired my new veiled beanies and berets with my new jeans from & Other Stories. I'm also wearing my new pumps which happens to be from the same place. Finally, I chose a white T-shirt with a text print (in french) which has some glitter and sequins going on.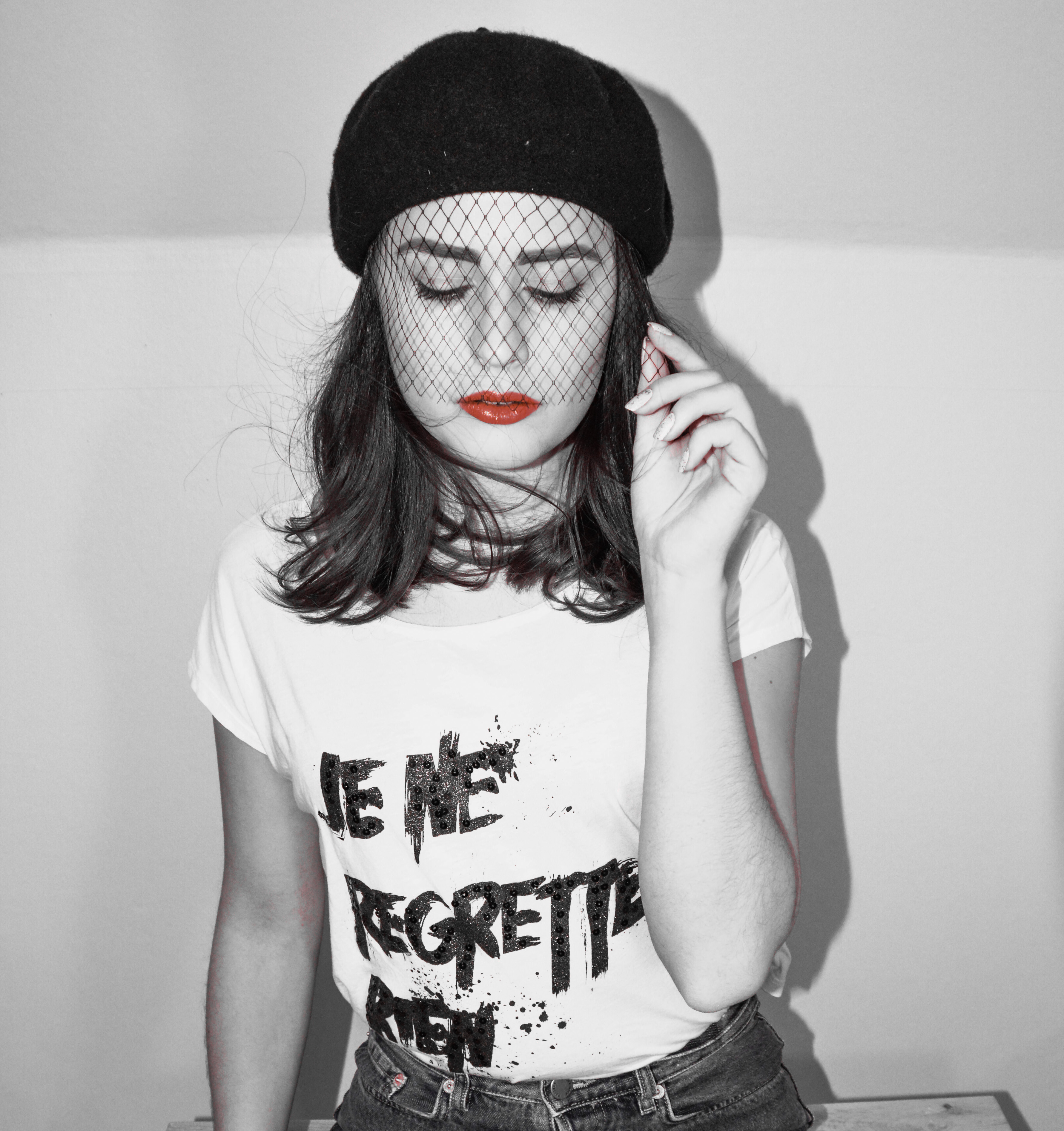 Thanks For Reading
Do you have any questions or ideas? Feel free to write in the comment section below. If you liked this post, please don't forget to click the like button below. To receive an email when I publish something new; subscribe to my email list by clicking the follow button below (or click here.) If you'd like you can also use the buttons below to share this post.
For previews of coming posts and more fashion, check out my Instagram!
-Frida
Don't forget to follow, like and share: