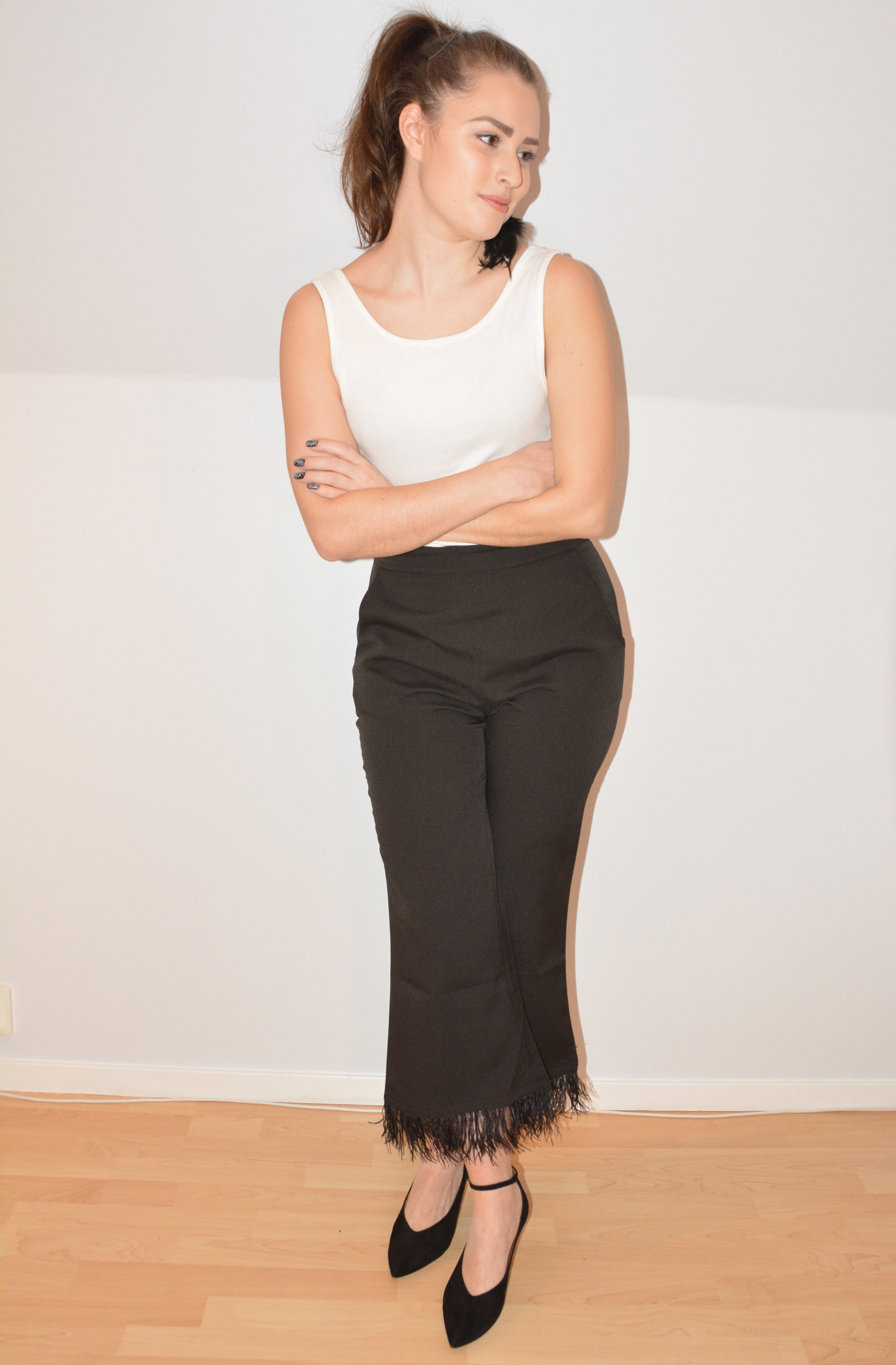 As you may have noticed, I didn't post anything last week. I was actually making a serious attempt at my first video. In the end, I decided not to finish editing it. I do have a pretty good idea of how to make it work now at least. When I get the chance I'm going to make a new video with the intent of publishing it.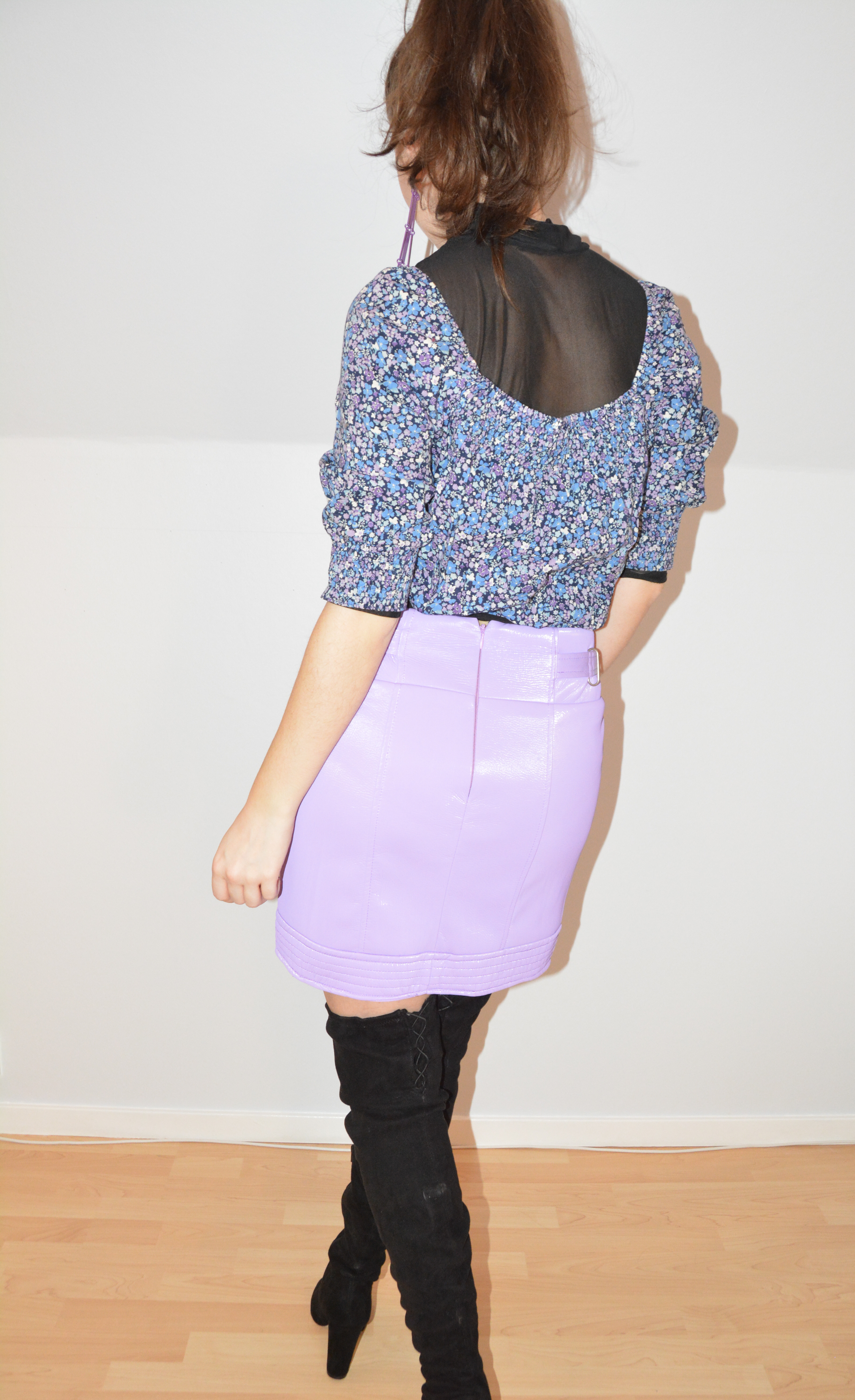 Trend Report
I realize I'm a bit late with this "trend report" but I still really wanted to do it. I am doing two posts on the spring/summer trends this year (this being the first.) The second will be posted on Friday. I have prepared two outfits for each post so let's start with the first outfit.
Spring/Summer Trends Outfit 1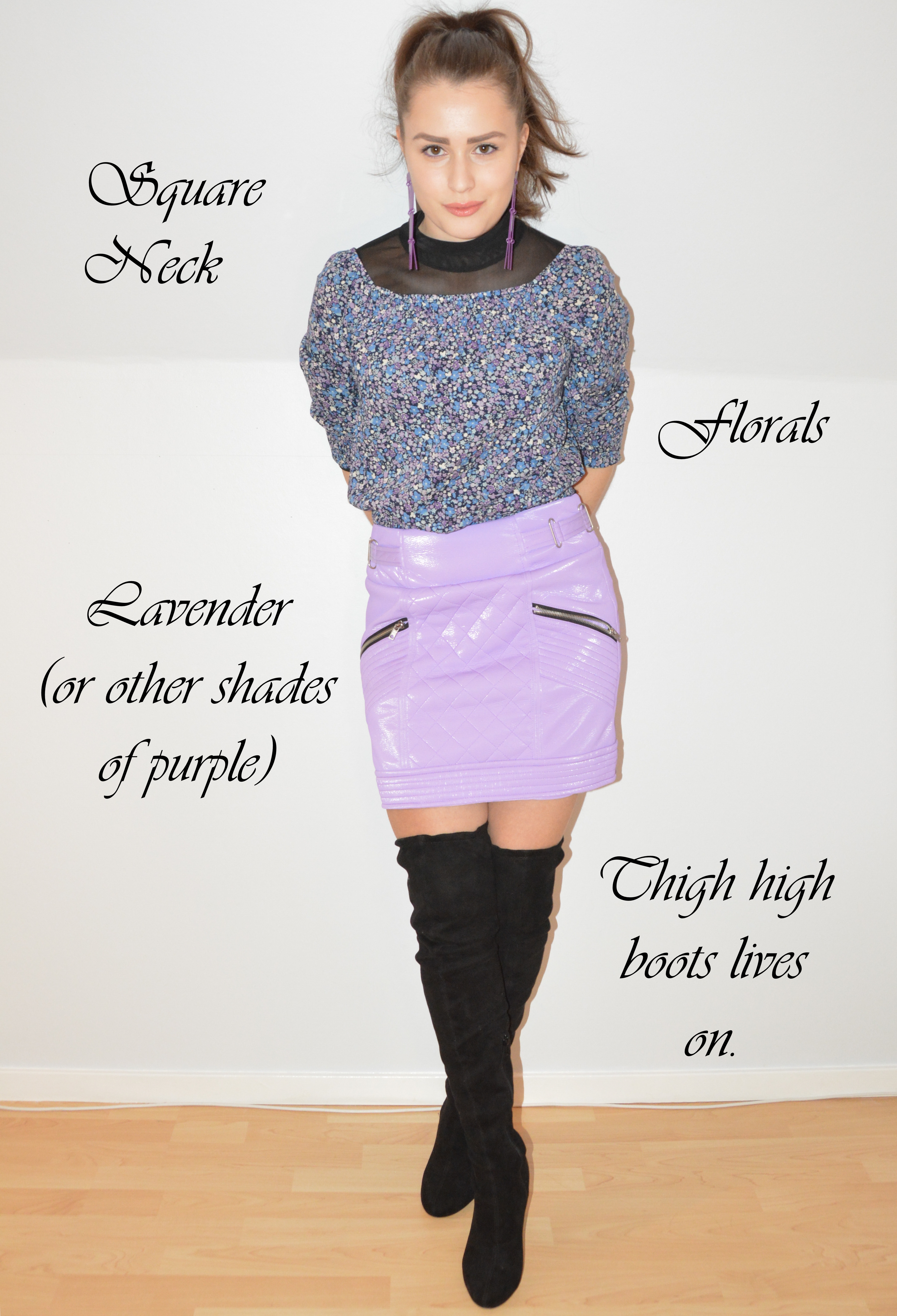 This first outfit is centered around the color of the year; Purple. The most prominent shades are light ones such as; lilac, lavender and violet. But because I'm starting to love all purple shades (and purple is one of the shades I usually hate) the whole purple spectrum will most likely be trending in the near future.
I bought this purple skirt from Asos recently and I am surprised by how much I love it. I paired it with an old blouse which has been passed between me and my sister for years.. Thanks to the different shades of purple in the floral print, it was perfect to pair it with my earrings from Topshop. Underneath the blouse, I chose to wear my mesh turtle neck which turned out looking interesting to say the least. Another great thing about this blouse by the way, is the square neck, which happens to be trending this year as well.
I decided to pair this look with black thigh high boots, purple eyeliner, galaxy nails and a high ponytail for a subtle facelift. The whole look has some 80's vibes to it and I kinda like it.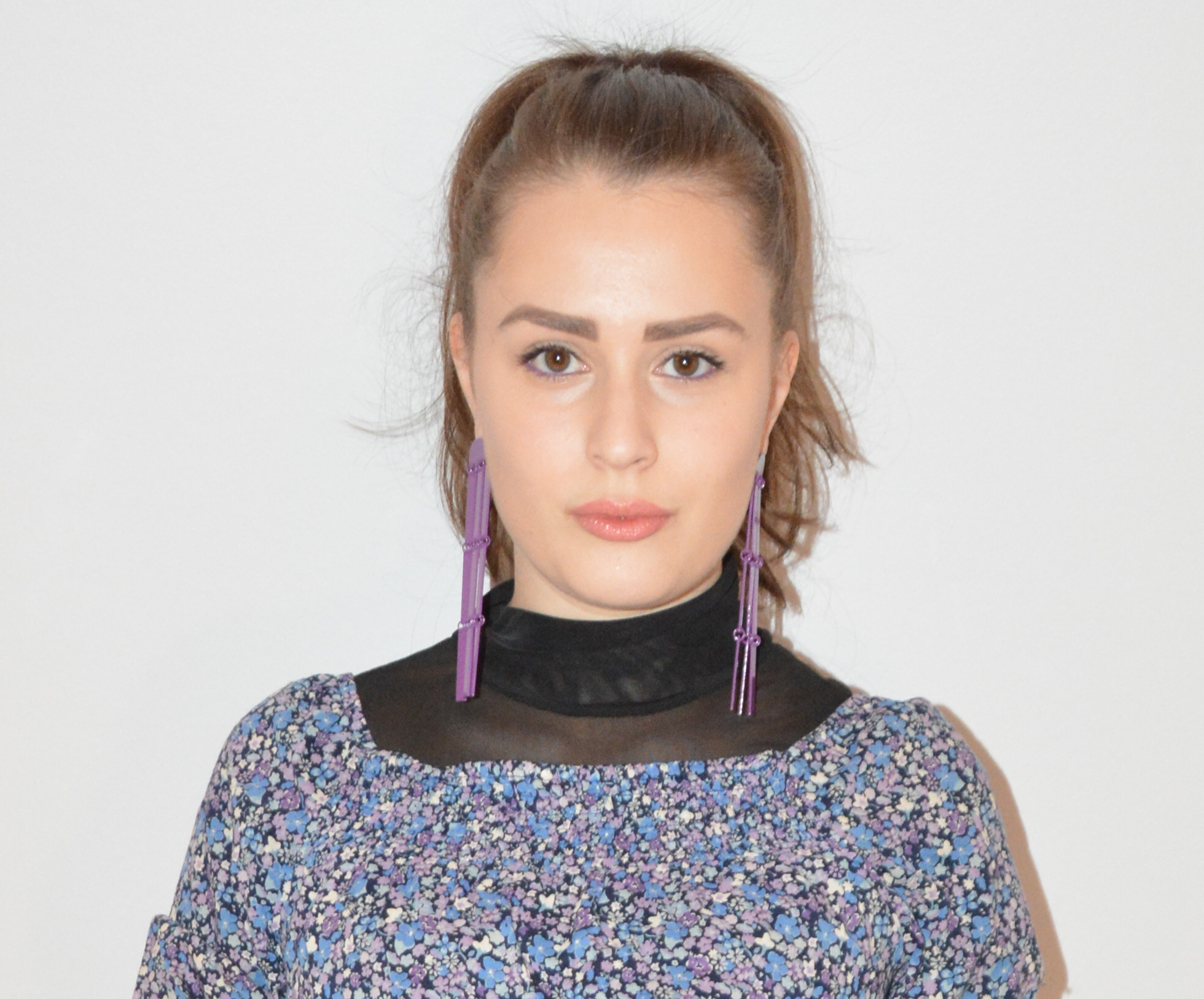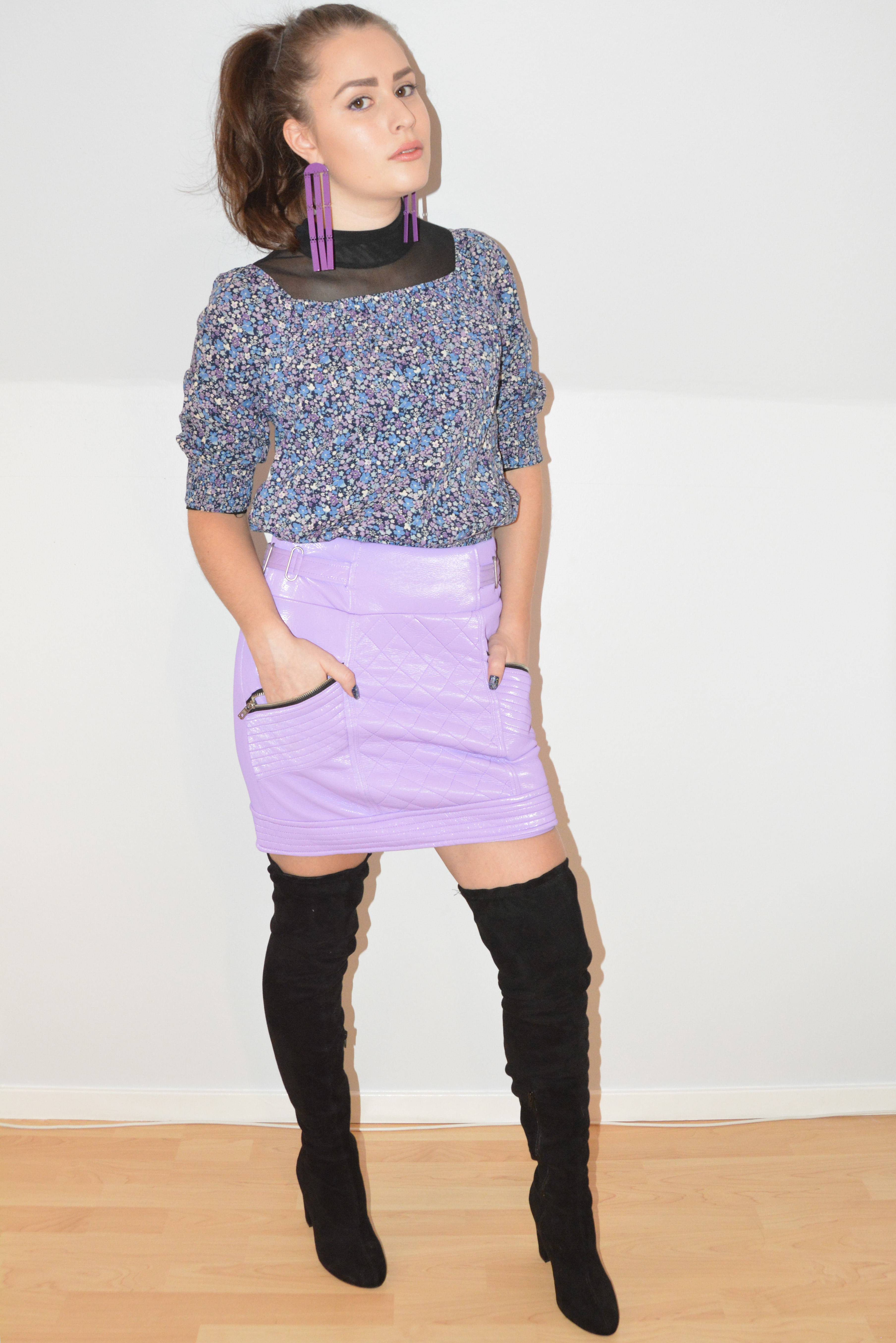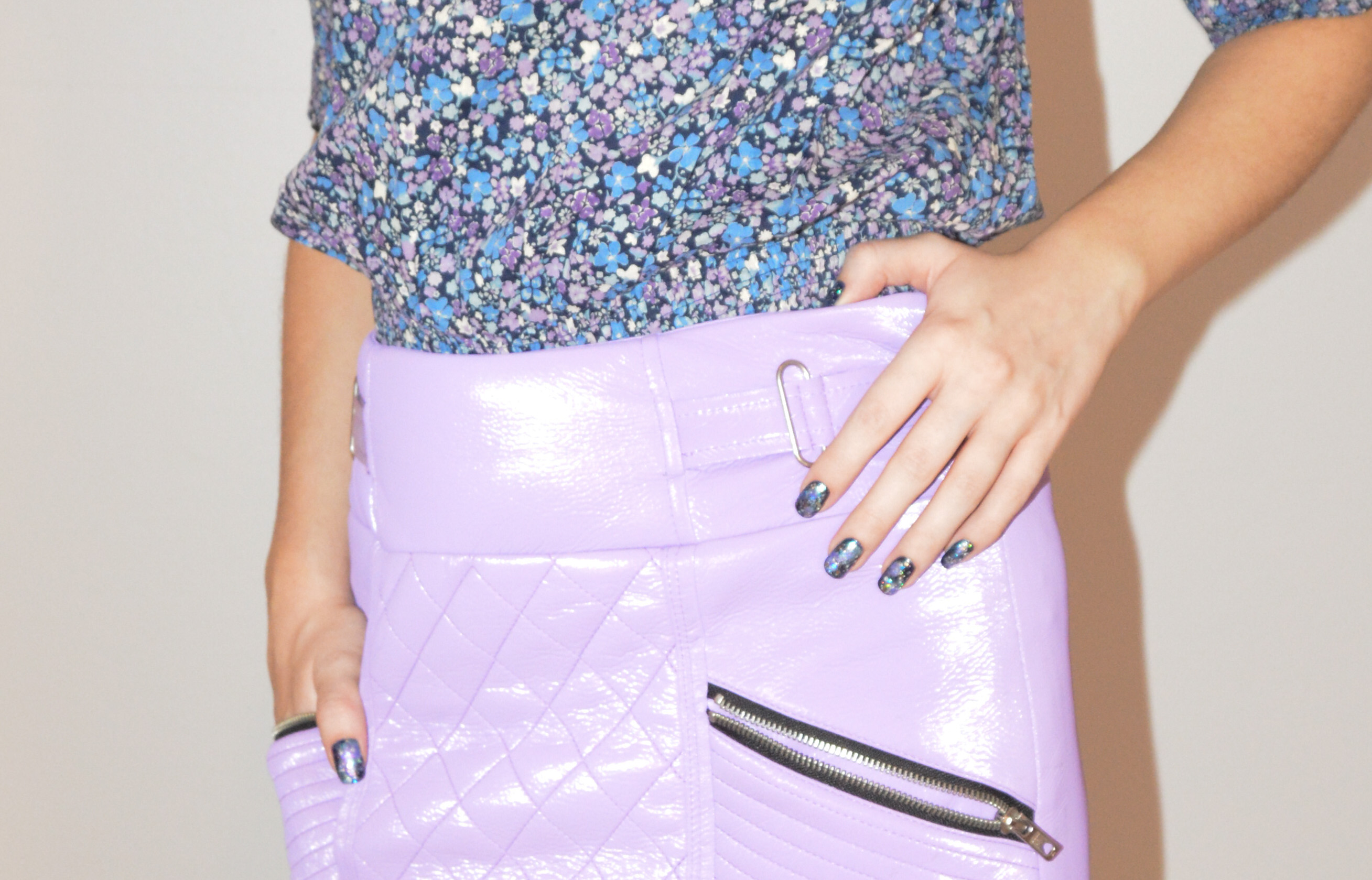 Spring/Summer Trends Outfit 2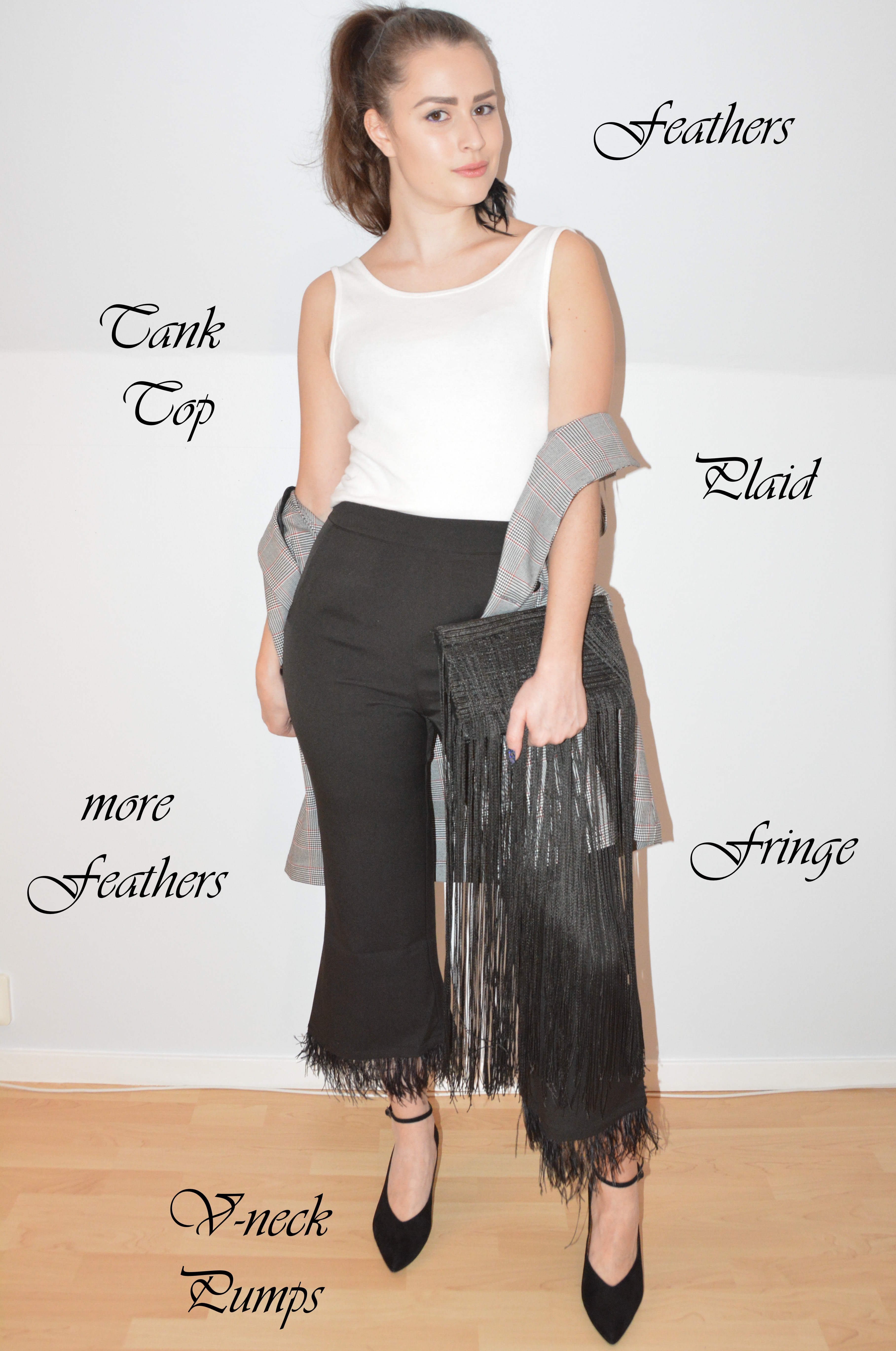 Moving on to the second outfit, I choose to wear my new feather trim, crop flares (from Shein) that I also bought recently. I believe these are actually a copy of a pair of Topshop pants that I really wanted to buy. I had finally decided to order them when I realized they were sold out. After finding them on Shein, I was so happy! I am crazy about these pants and I feel so good when I'm wearing them. To add some extra feathers (being a trend this spring/summer and all) I wore a feather earring.
For an interesting clash I paired these fancy pants with a more casual trend, the white tank top. If you prefer simplicity and/or you can't buy every trend, a white tank top is really all you need. Over the tank top I wore my plaid vest from Bershka.
I paired this look with one of my own creations, my fringe clutch that I love so much. I also added my latest shoe addition, my V-neck pumps from & Other Stories. And I just realized they are half the original price right now and I JUST WANT TO DIE! Not really though, but think I'm about to scream! If you hear someone scream, it could be me.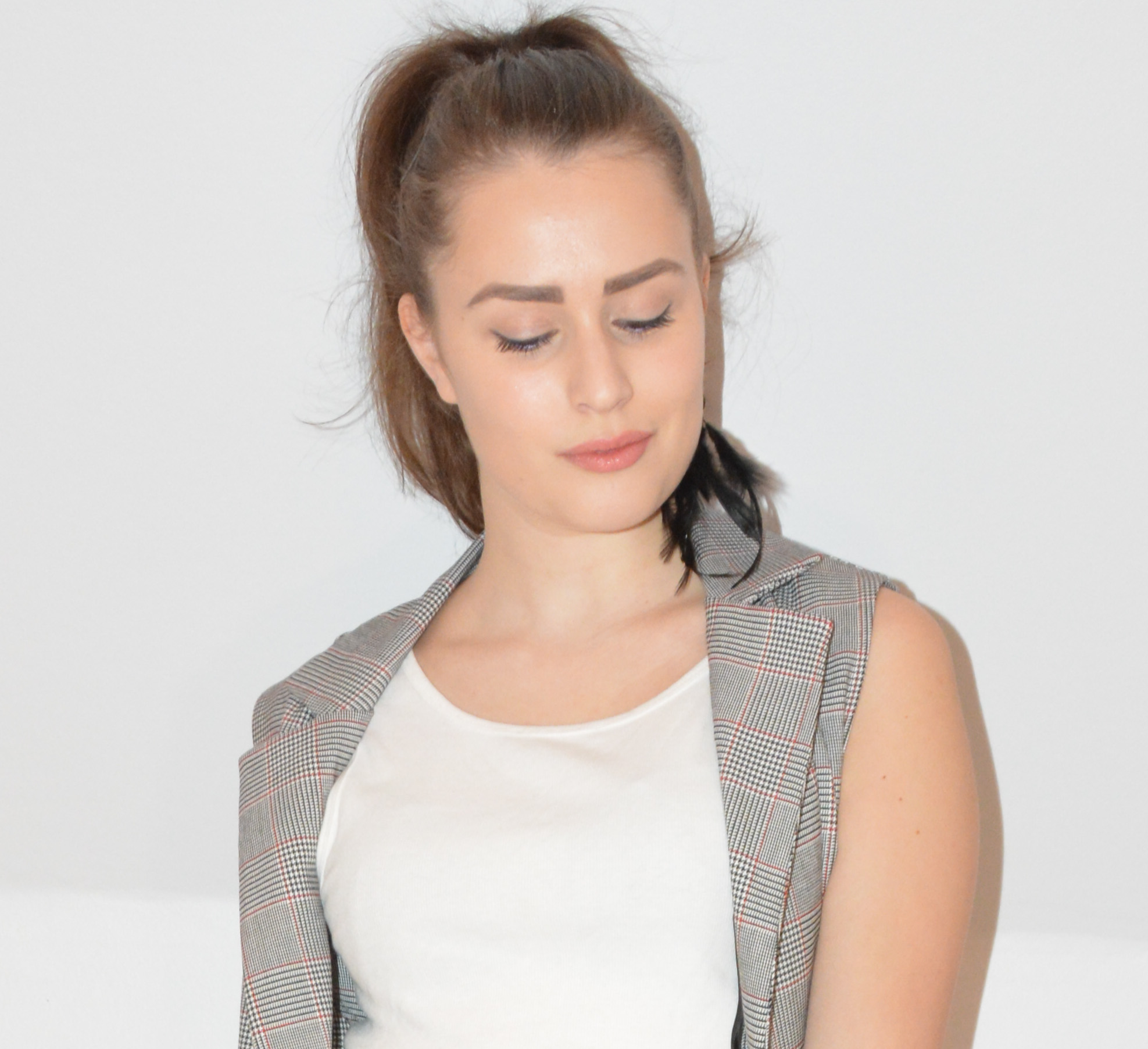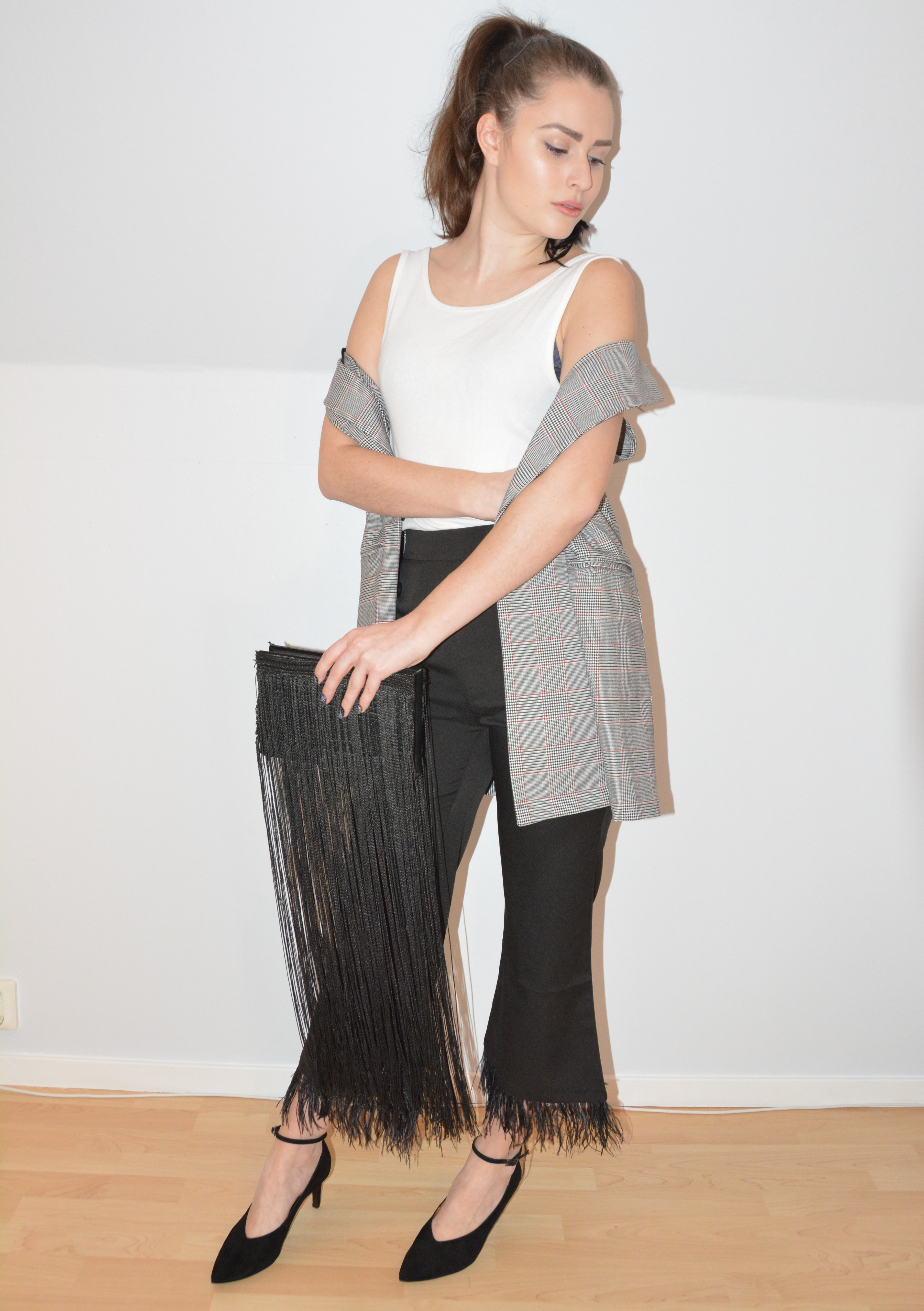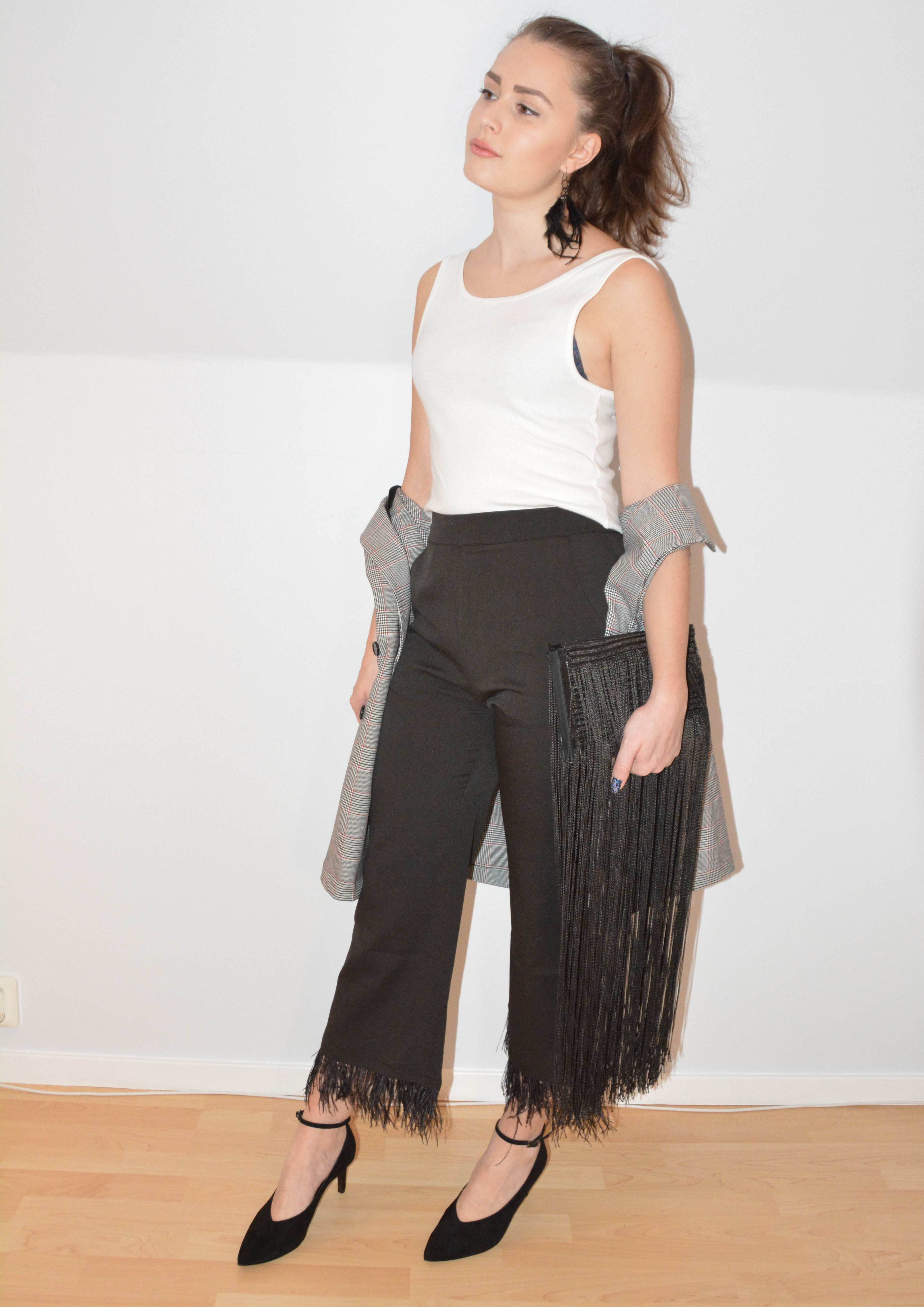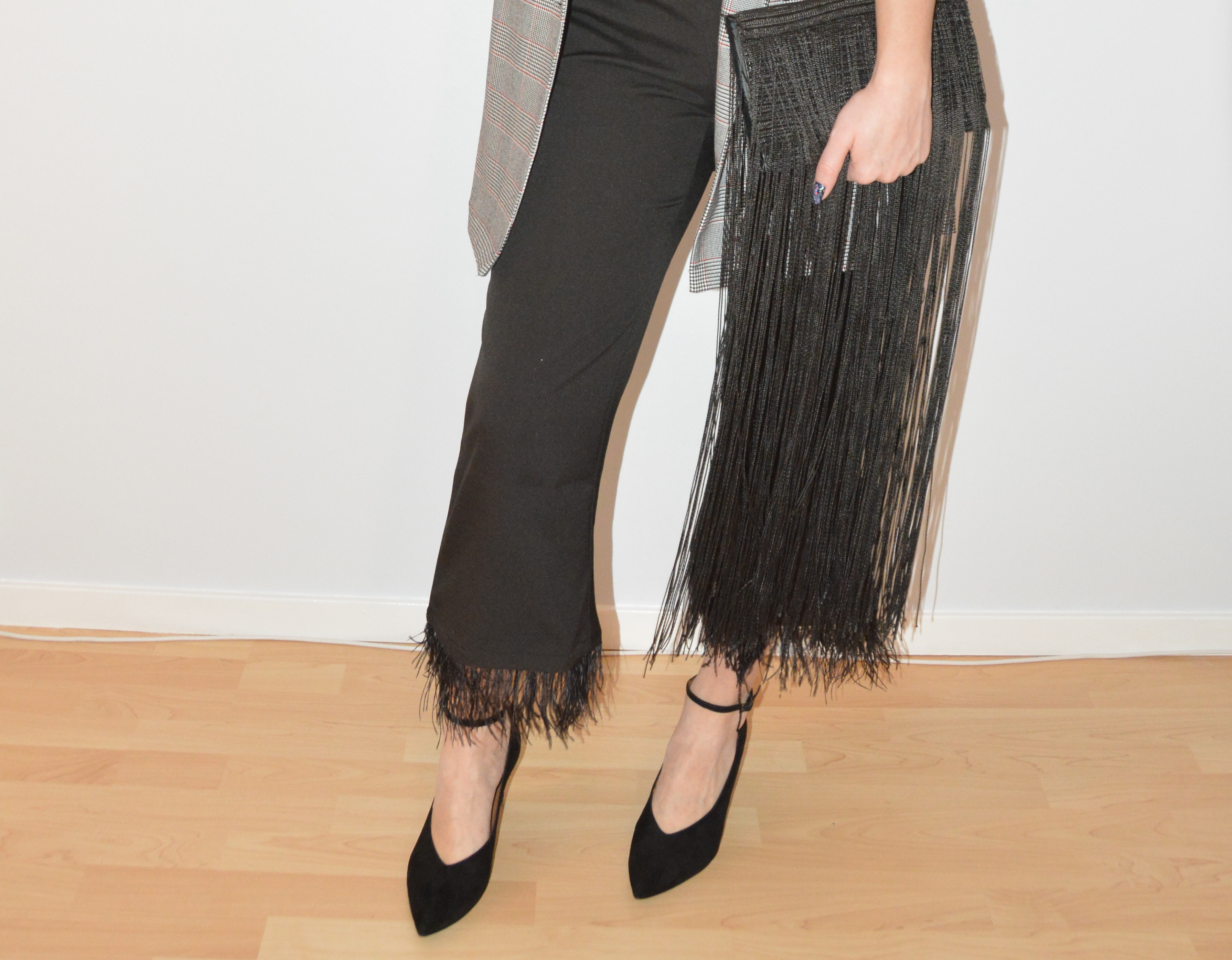 Thanks For Reading
Do you have any questions or ideas? Feel free to write in the comment section below. If you liked this post, please don't forget to click the like button below. To receive an email when I publish something new; subscribe to my email list by clicking the follow button below (or click here.) If you'd like you can also use the buttons below to share this post.
For previews of coming posts and more fashion, check out my Instagram!
-Frida
Don't forget to follow, like and share: