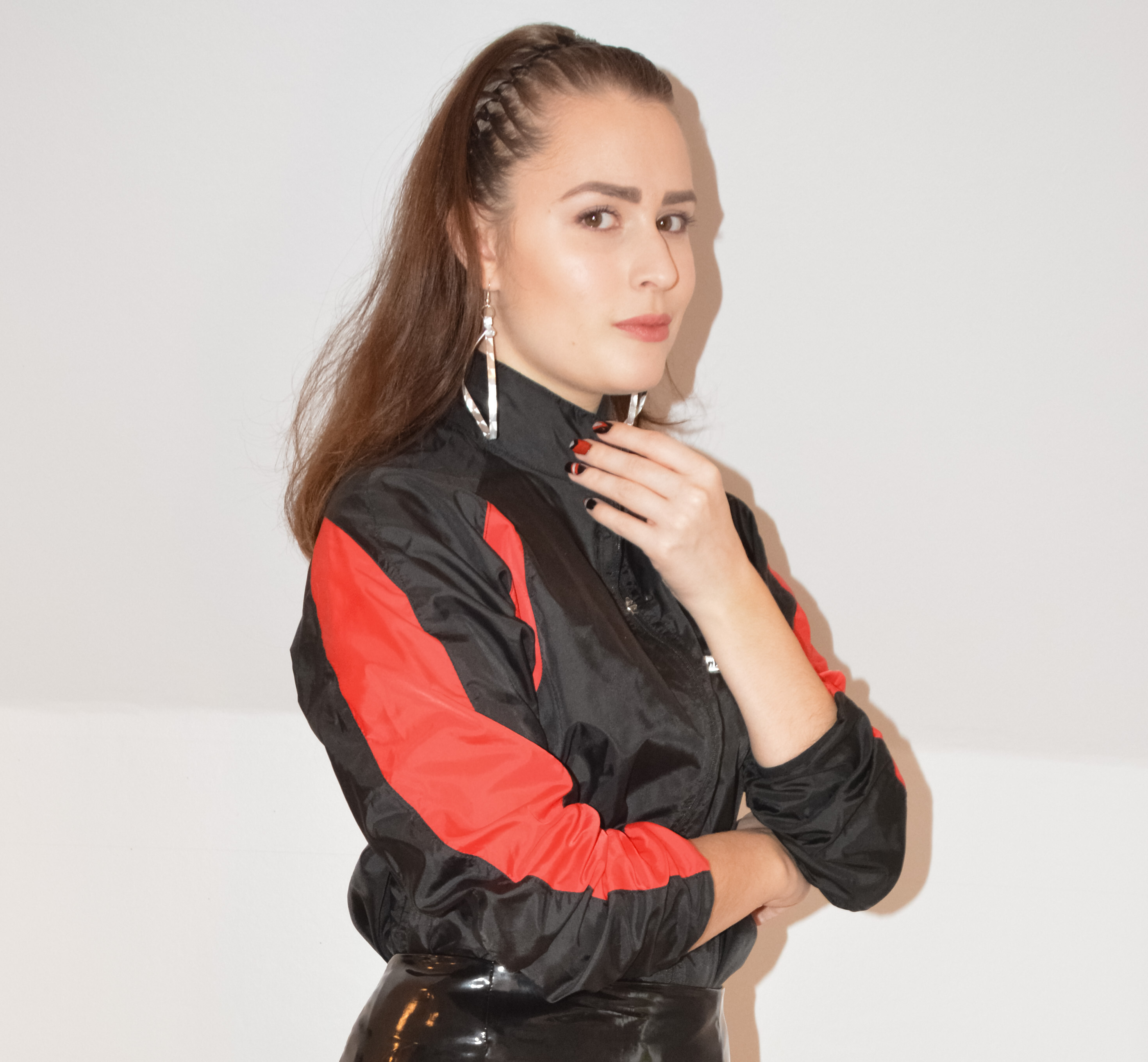 2018 Spring/Summer Trend Report Part 2
Today I'm giving you part two of my trend report and I am seriously considering making a part three. If you haven't seen the first part, check it out here. I'll let you know next week if and when it's coming. With a very Love-ly day coming up next week, I plan to post something special in the beginning of the week.
2018 Spring/Summer Trends Outfit 3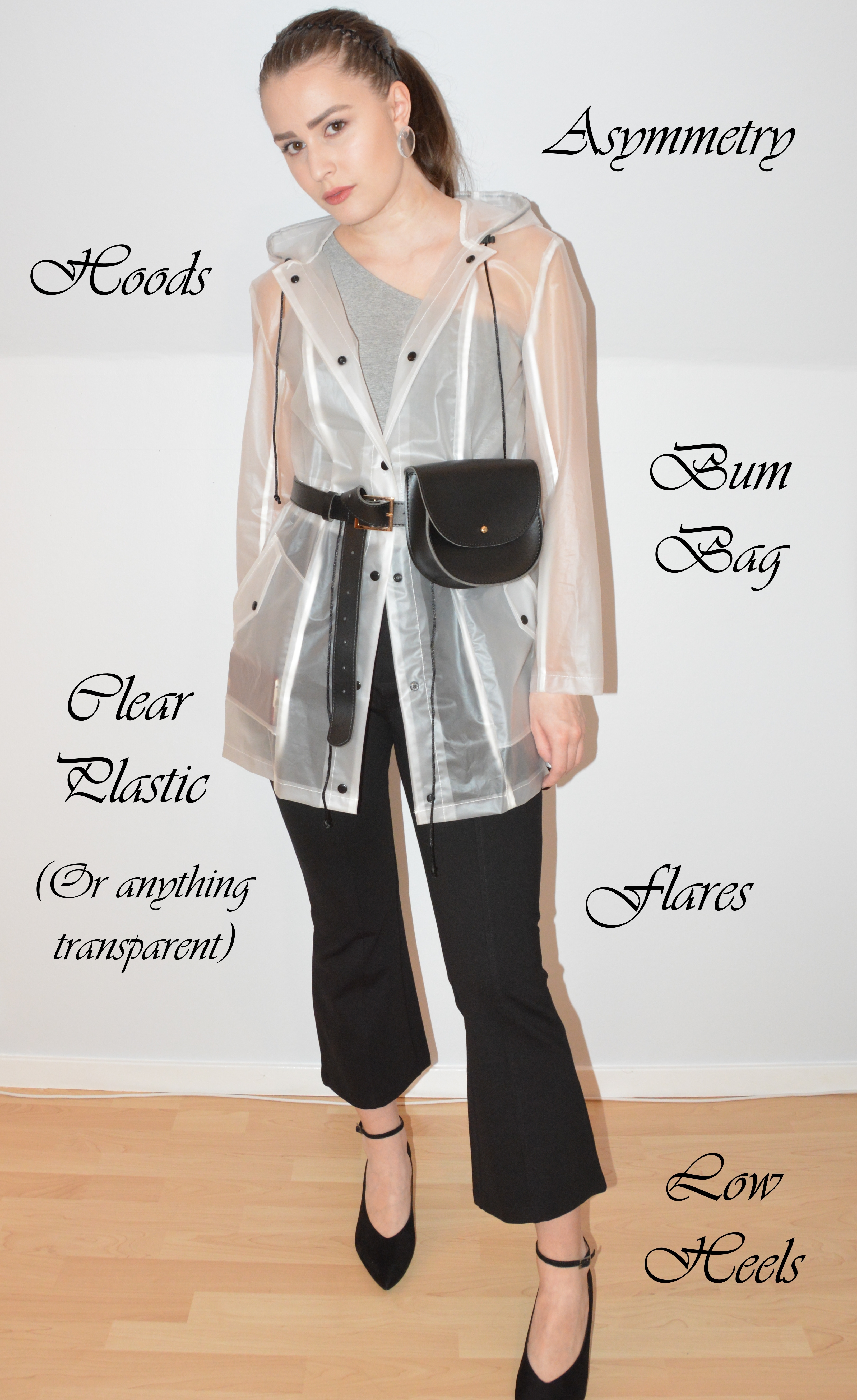 The third outfit was built around my clear plastic parka that I got from Missguided a few years ago. The clear plastic trend is something we began to see a lot of last year and we will continue doing so this year as well. I first began to love clear plastic some time before I bought the jacket, which means it took a while for the trend to take off. Although this trend isn't very practical due to the material not being able to breathe, it's so cool and fun, I like to wear it anyways. Other than my parka I also wore some clear glass earrings and a clear plastic choker.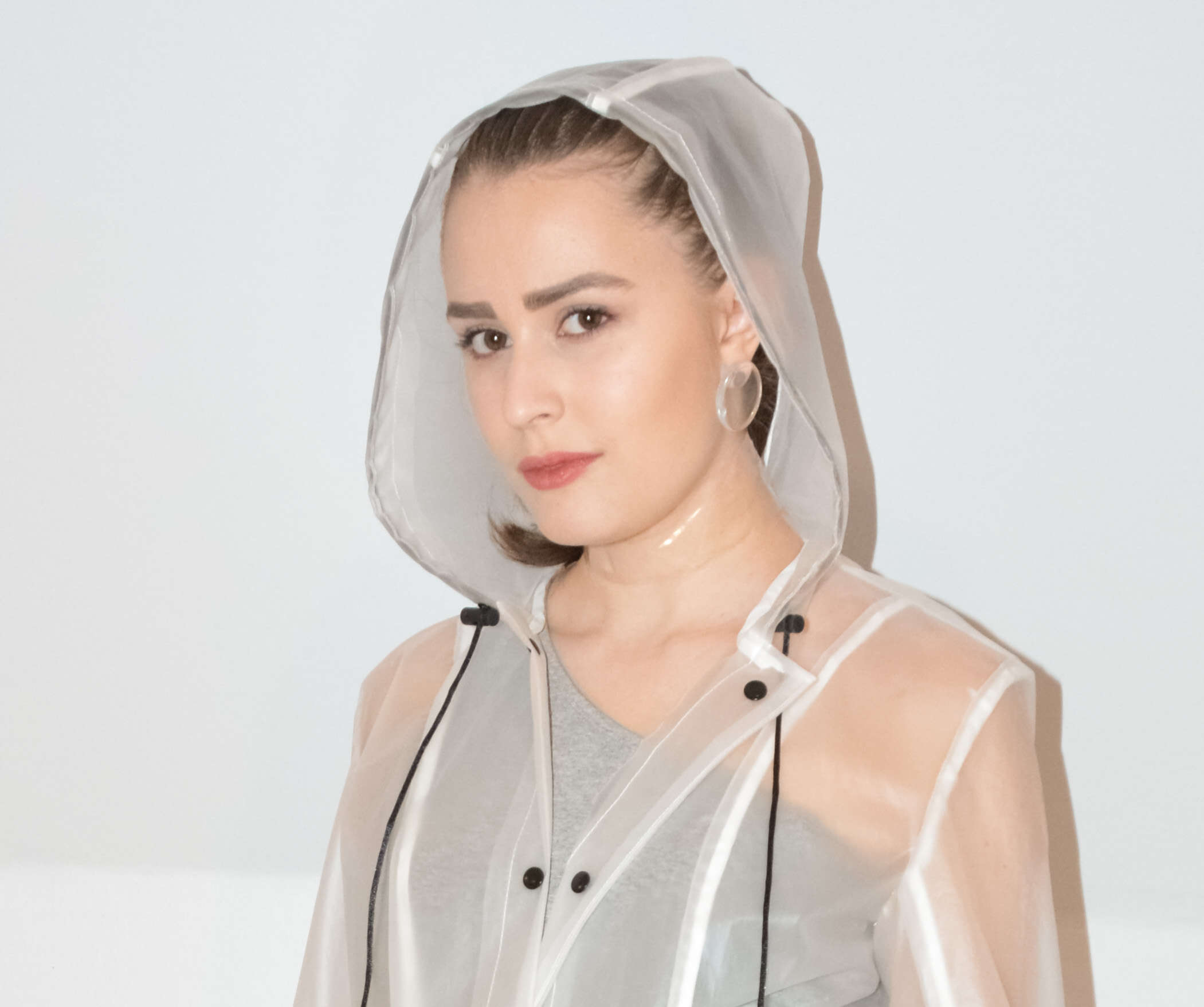 Underneath my parka, I wore my asymmetric grey top from Asos that I love so much. Asymmetric necklines are something we'll be seeing a lot of this year and I couldn't be more excited. I paired the top with some kick flares from Stradivarius. I will keep wearing my kick flares for at least another year because I still love them. If you are getting tired of them, why not try out wider flares or ruffle flares like these. I paired my pants with some low heels (maybe not the lowest pair, but still low in my eyes.) Finally, on top of my parka, I wore my new bum bag from Shein.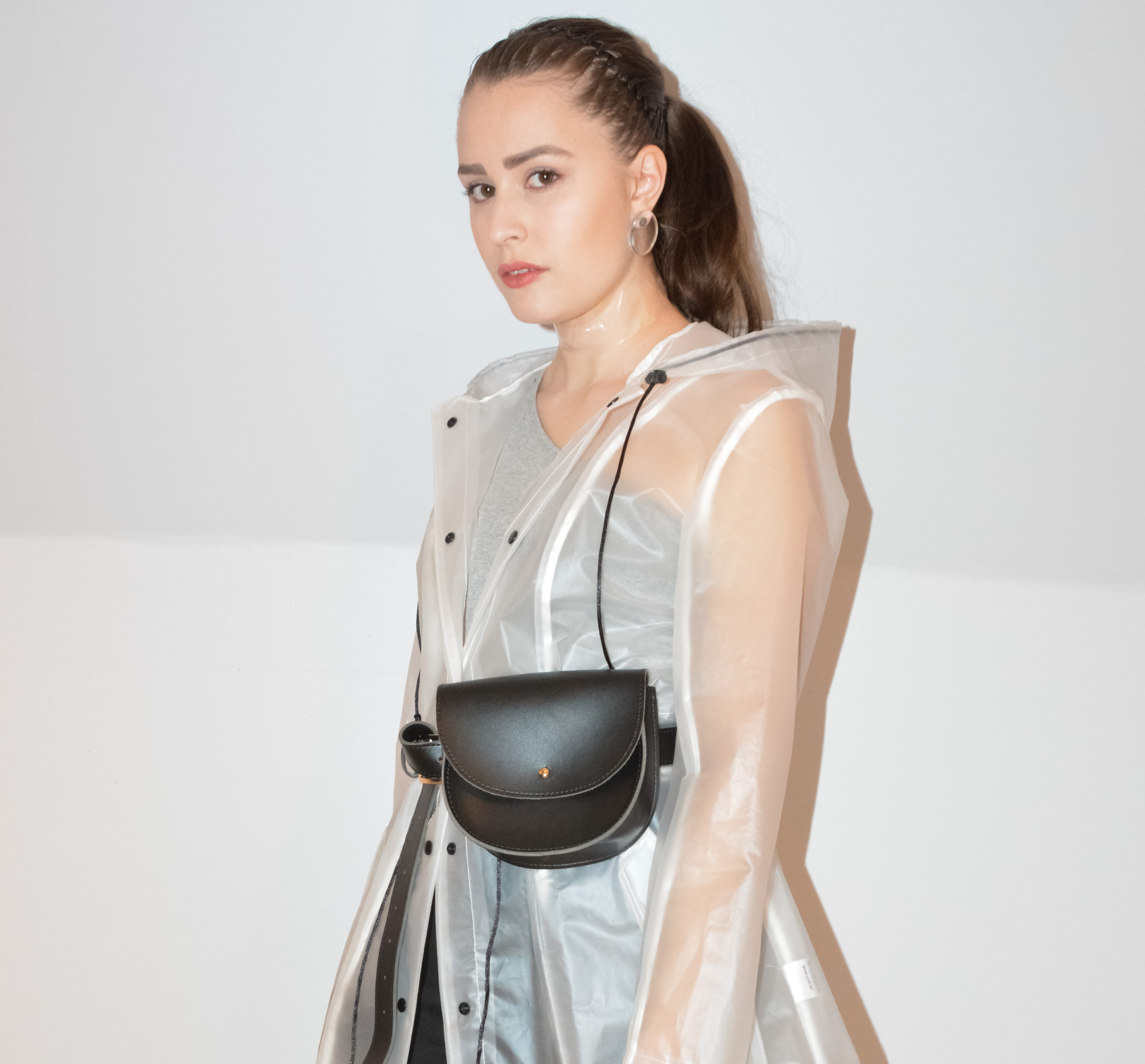 The bum bag, or the fanny pack began appearing a few years ago and began to take off last year. I love this trend, because it is so smart. While it keeps your hands, arms and shoulders free, it's also nearly impossible to steal from your bag 😉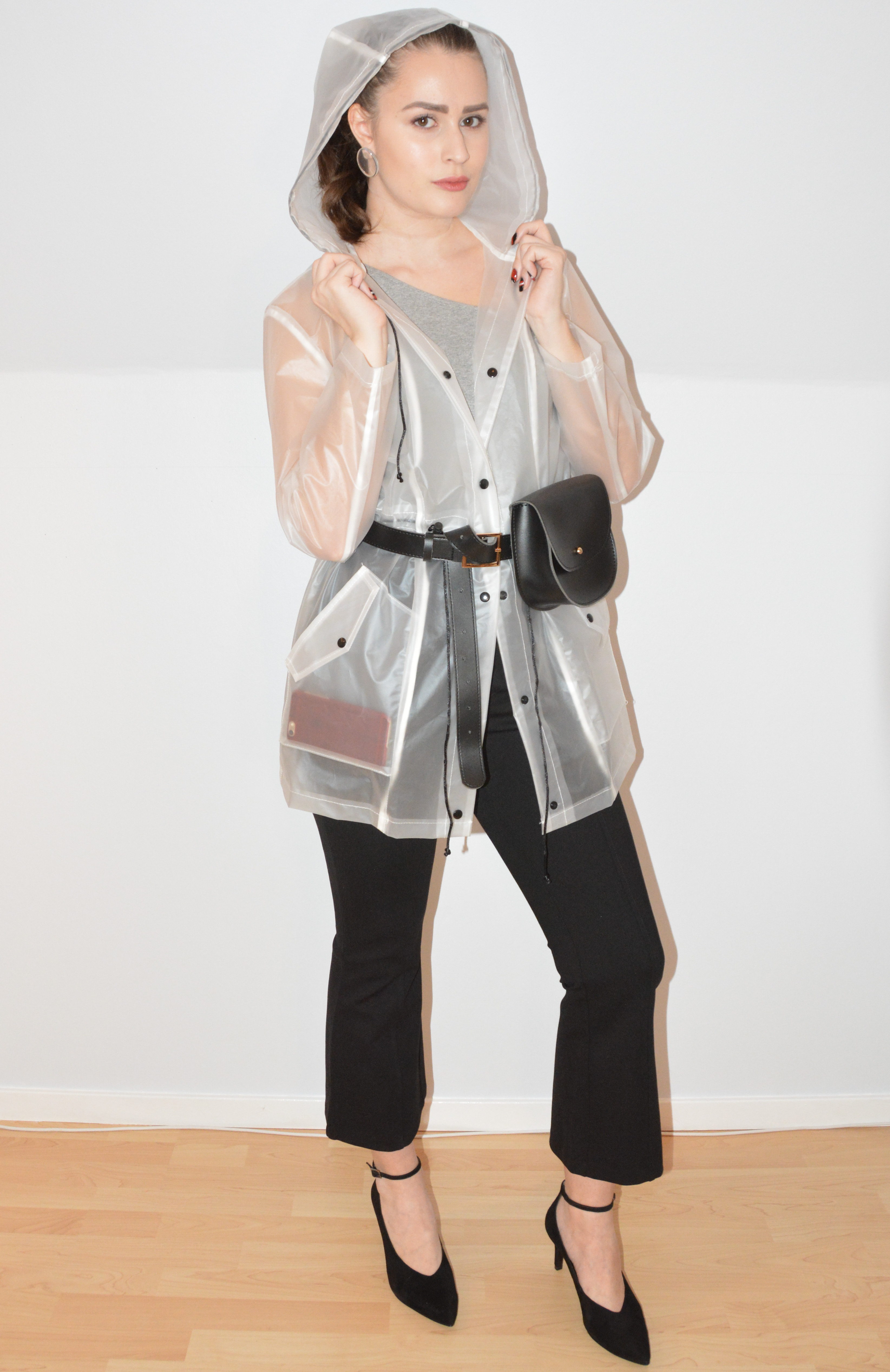 2018 Spring/Summer Trends Outfit 4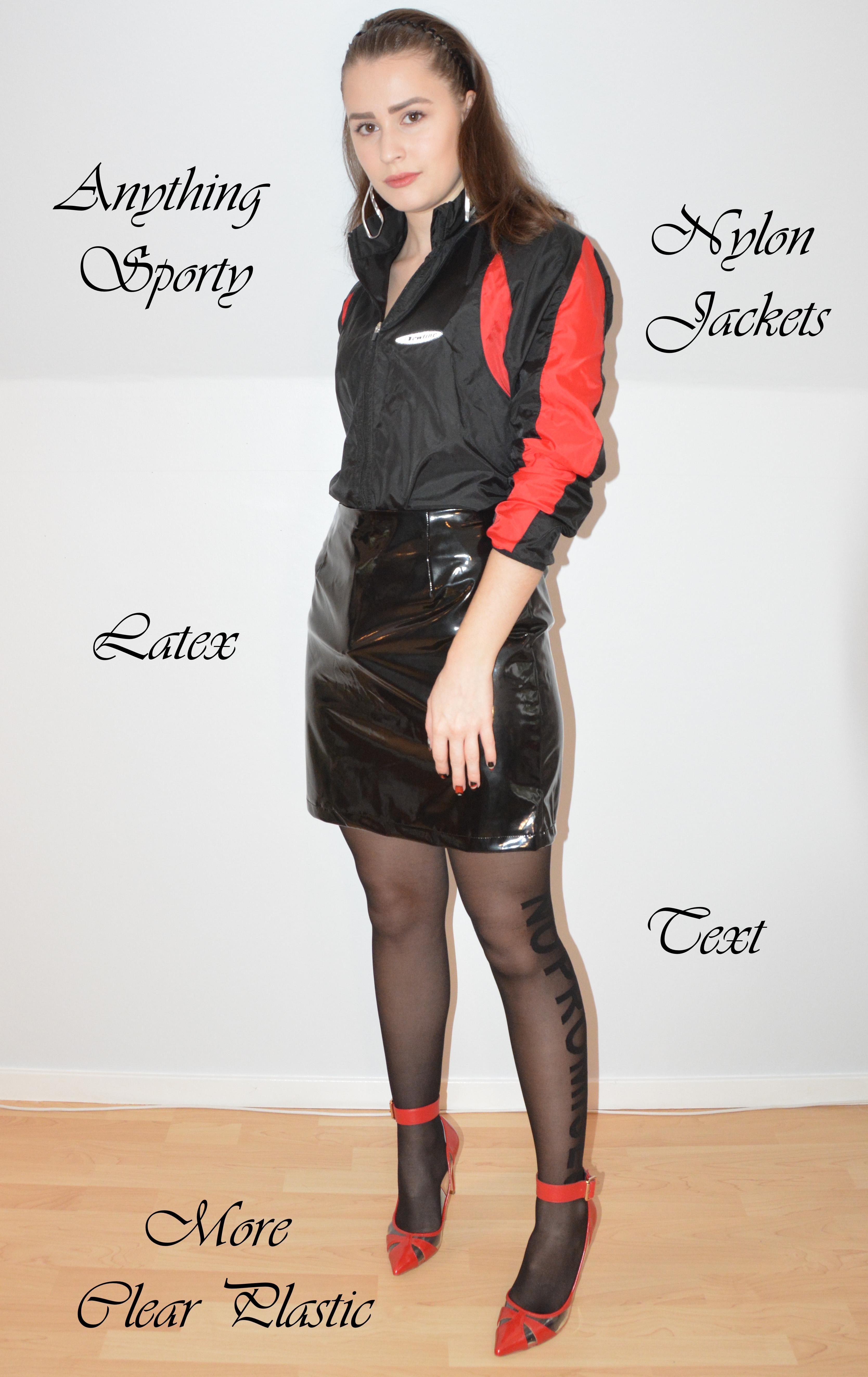 The fourth outfit is focused on sporty pieces and details. I built this outfit around my super old nylon jacket (that my mom had before me..) because I love the color scheme. Aside from that, I'm beginning to love anything with reflexes. This is likely to become a trend, and a perfect one because it's necessary as well. Nylon track suits and jackets (and sporty bags and sneakers) are predicted to become a big trend this year. On top of everything, this material can actually breathe unlike the trend I mentioned before..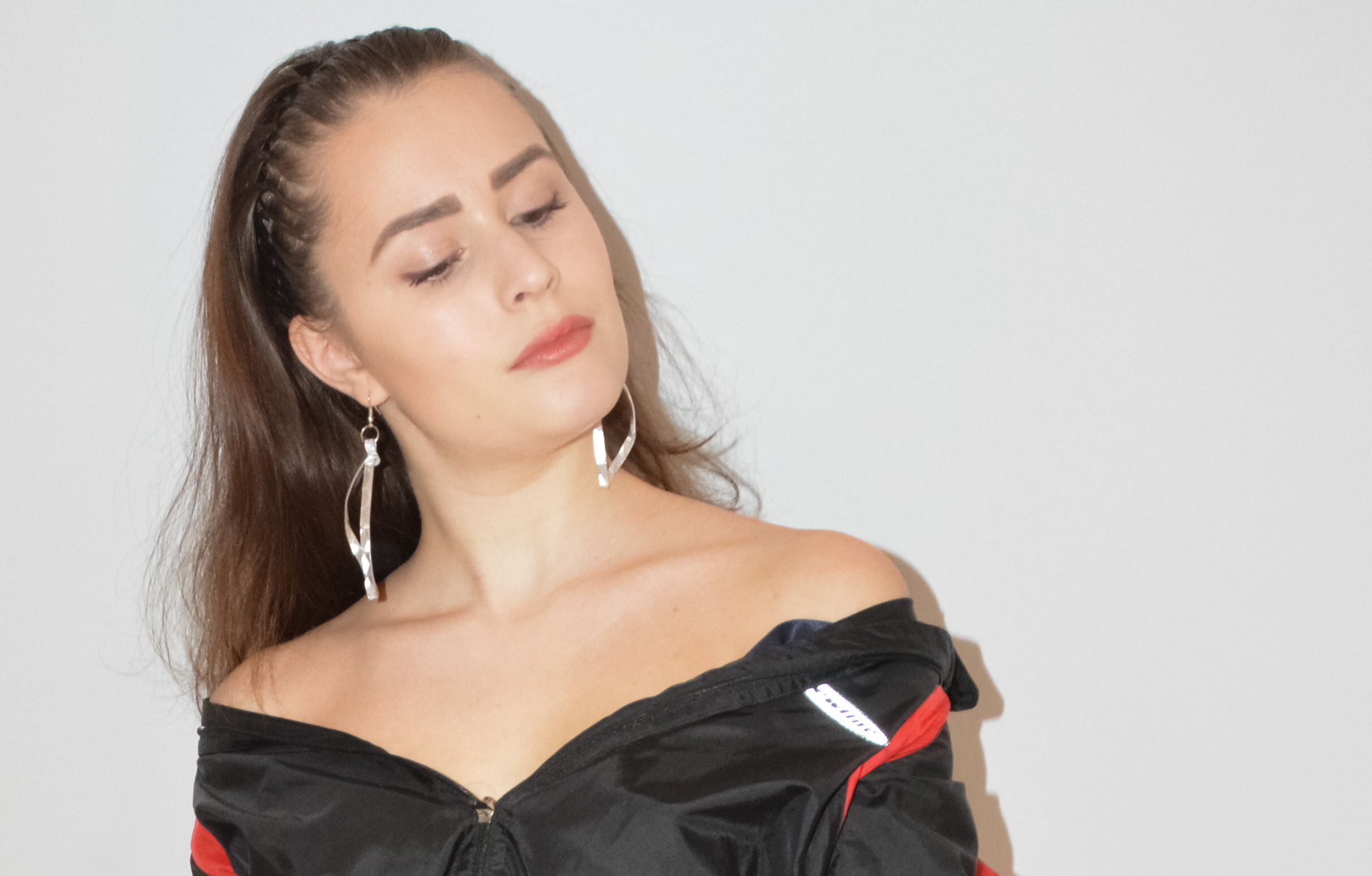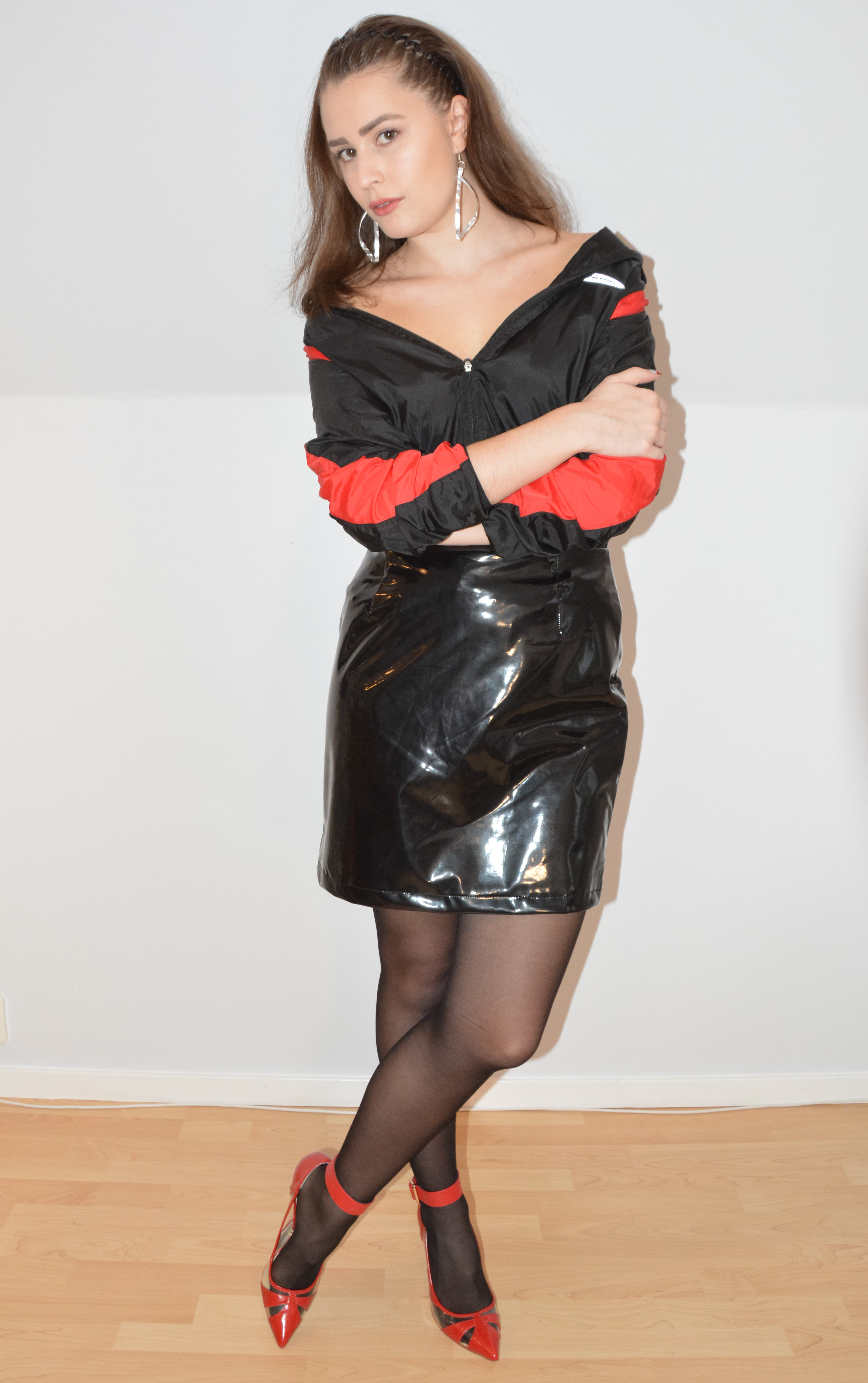 I paired my nylon jacket with something that began trending last year, vinyl. A latex skirt to be precise. I decided to tuck the jacket into the skirt, to do something different. I realize that vinyl isn't for everyone, it's certainly bold. But I love it (do I say that about everything?), I think it's safe to say that plastic is the trend of the year (nylon and PVC.)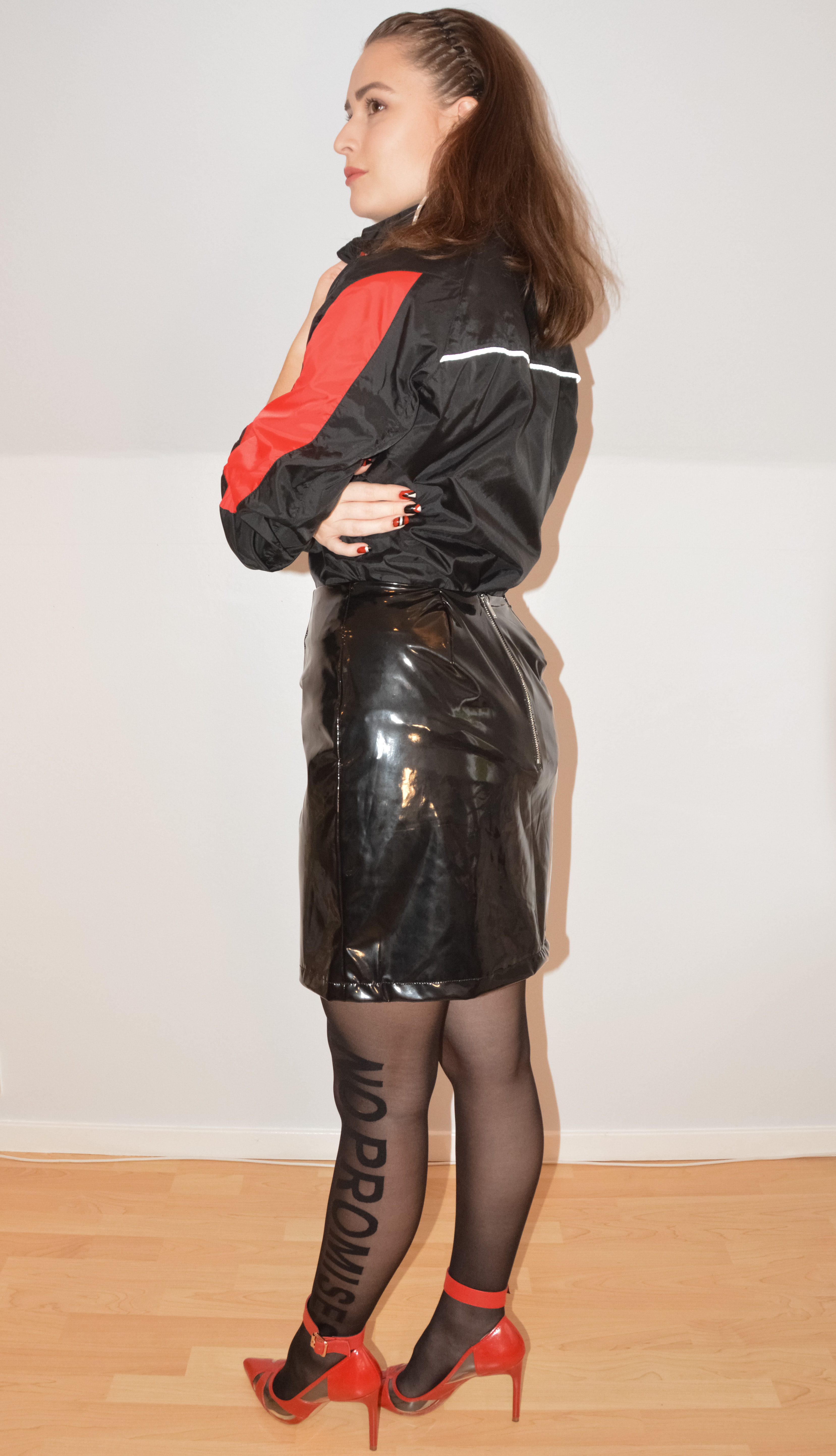 I paired these two pieces with my No promises tights from Topshop, which I find to have a sporty feel. In fact, a lot of items with texts, do have sporty vibes. Although text on clothing has been really trendy lately, it always is more or less. Texts on clothes is such an efficient way to say what we think. Finally, I paired the whole look with my red pumps (with clear plastic panels) to which I added some ankle straps. I also matched my nails to the outfit, with some abstract nails in red, black and a linear silver holo polish (which reminded me of reflexes.)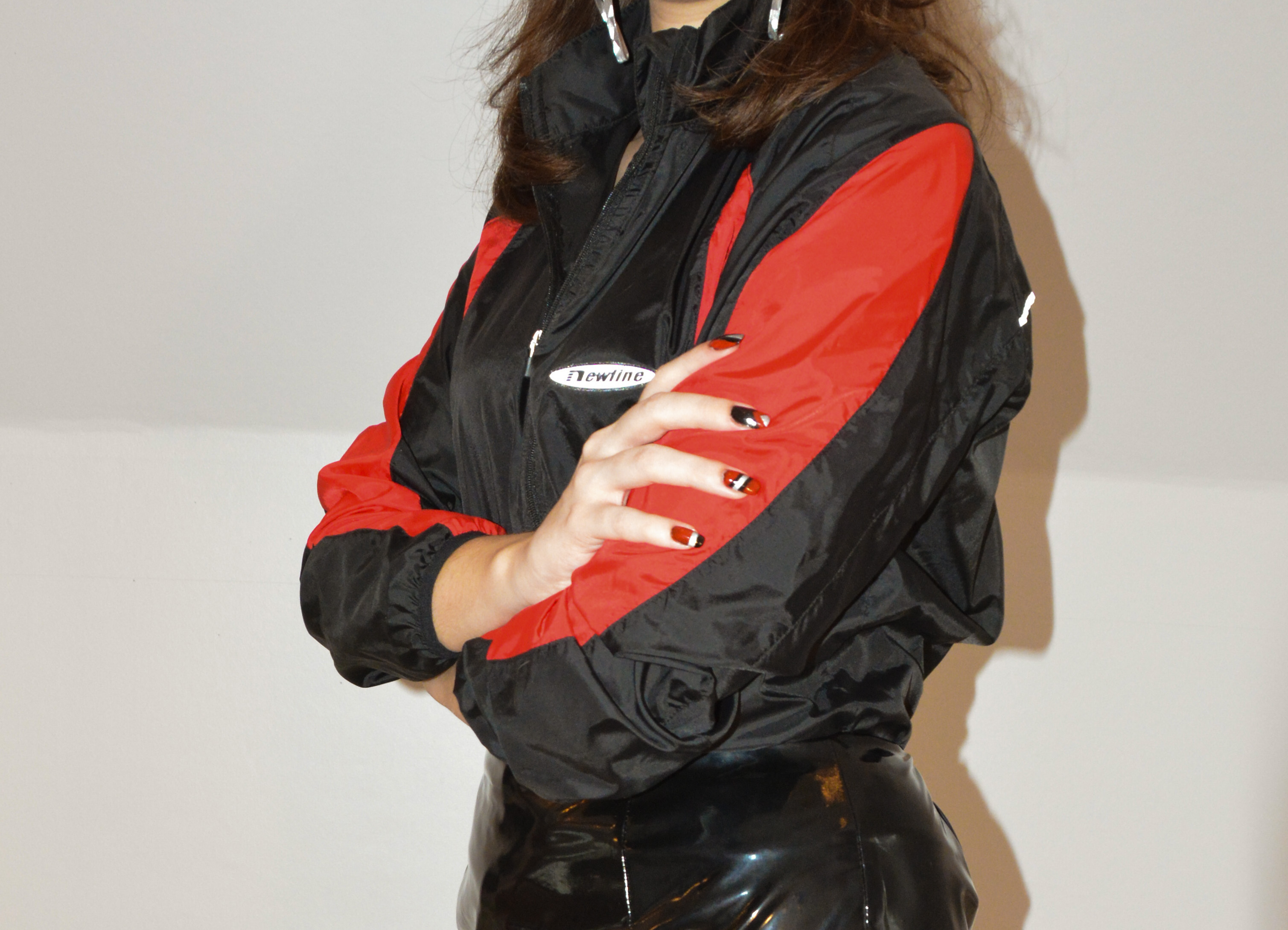 Thanks For Reading
Do you have any questions or ideas? Feel free to write in the comment section below. If you liked this post, please don't forget to click the like button below. To receive an email when I publish something new; subscribe to my email list by clicking the follow button below (or click here.) If you'd like you can also use the buttons below to share this post.
For previews of coming posts and more fashion, check out my Instagram!
-Frida
Don't forget to follow, like and share: