Pink And Black
There was a time when I was crazy about pink, I mean really (I was to planning to dye my hair neon pink..) This period didn't last too long but long enough for my room to look like an explosion of flamingos (to morbid? Sorry..)
As a result I hated pink for years but over time I have come to like certain shades of the color. Despite this horrible period I never really stopped liking the combination pink and black. I don't accept all pink shades in this case either but there are a few that just looks amazing.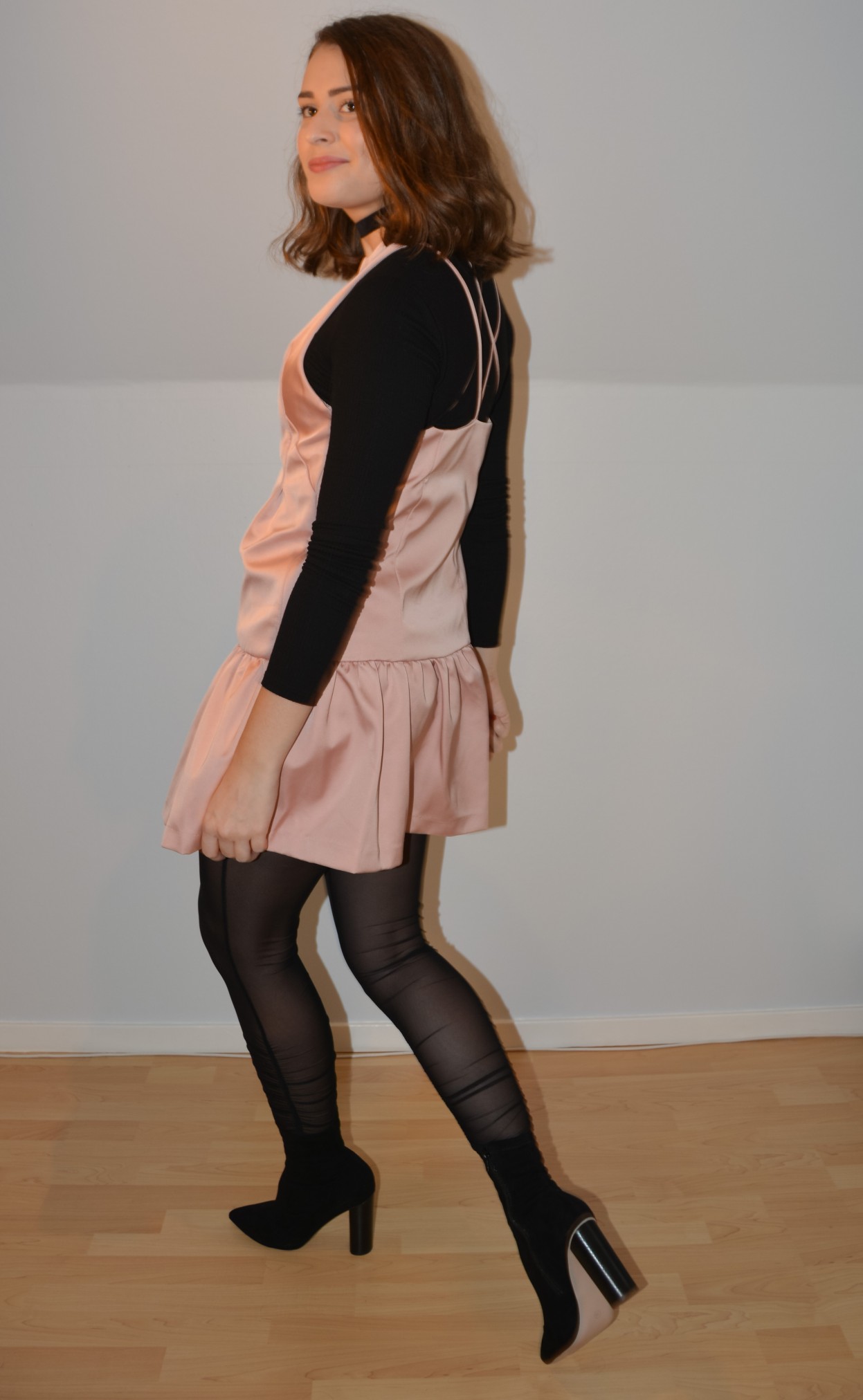 The Pink Elephant
Before I give you some ideas on how to wear your summer clothes in the fall, let's acknowledge the pink (get it?) elephant in the room. Maybe that sounded like I'm the elephant.. Anyway what I mean is my new haircut! I cut my hair yesterday, and by that I mean that I cut my hair yesterday. I've been cutting my own hair for years and this time I thought it turned out pretty darn gorgeous. I really needed a change and it was the perfect time now that Malta is closing in.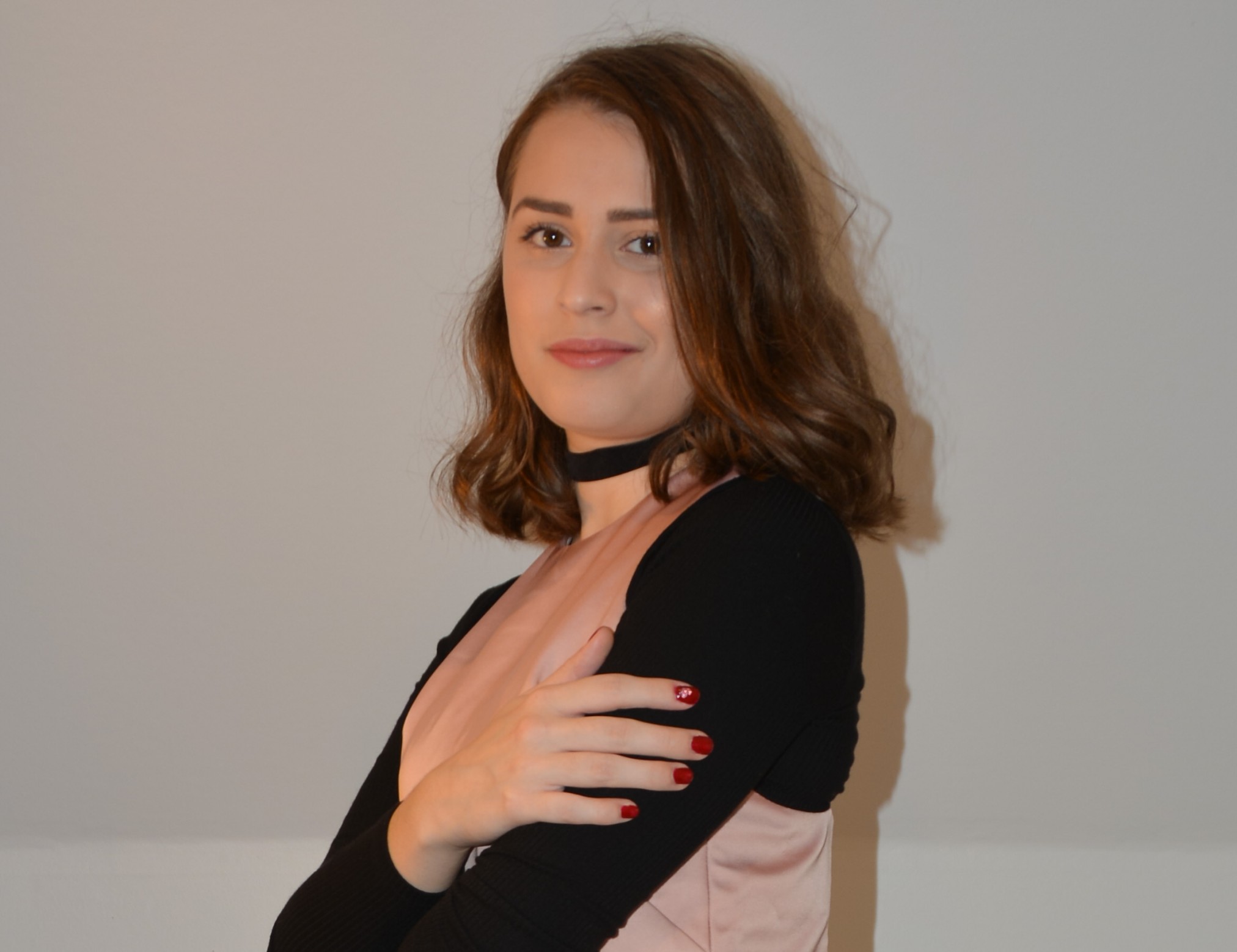 Summer Clothes During Fall
Using your bright, light and white pieces during fall can be difficult but hopefully with these tips it'll be easier. The keys to creating an outfit based on a summer piece are these:
Layers
Dark colors
Contrasting pieces
Layer things over/under your piece two add some fall vibes and you keep warm when it's chilly. There will be lots more about layering in the near future so make sure to subscribe. Choose darker colors such as black, grey, navy, burgundy and rust. Pair your summer piece with contrasting pieces such as thick knits, leather, faux fur, vinyl, metallics, sequins and velvet.
A super easy way to transform a summer look in to a fall look is to add knitted tights, boots, and a faux fur jacket.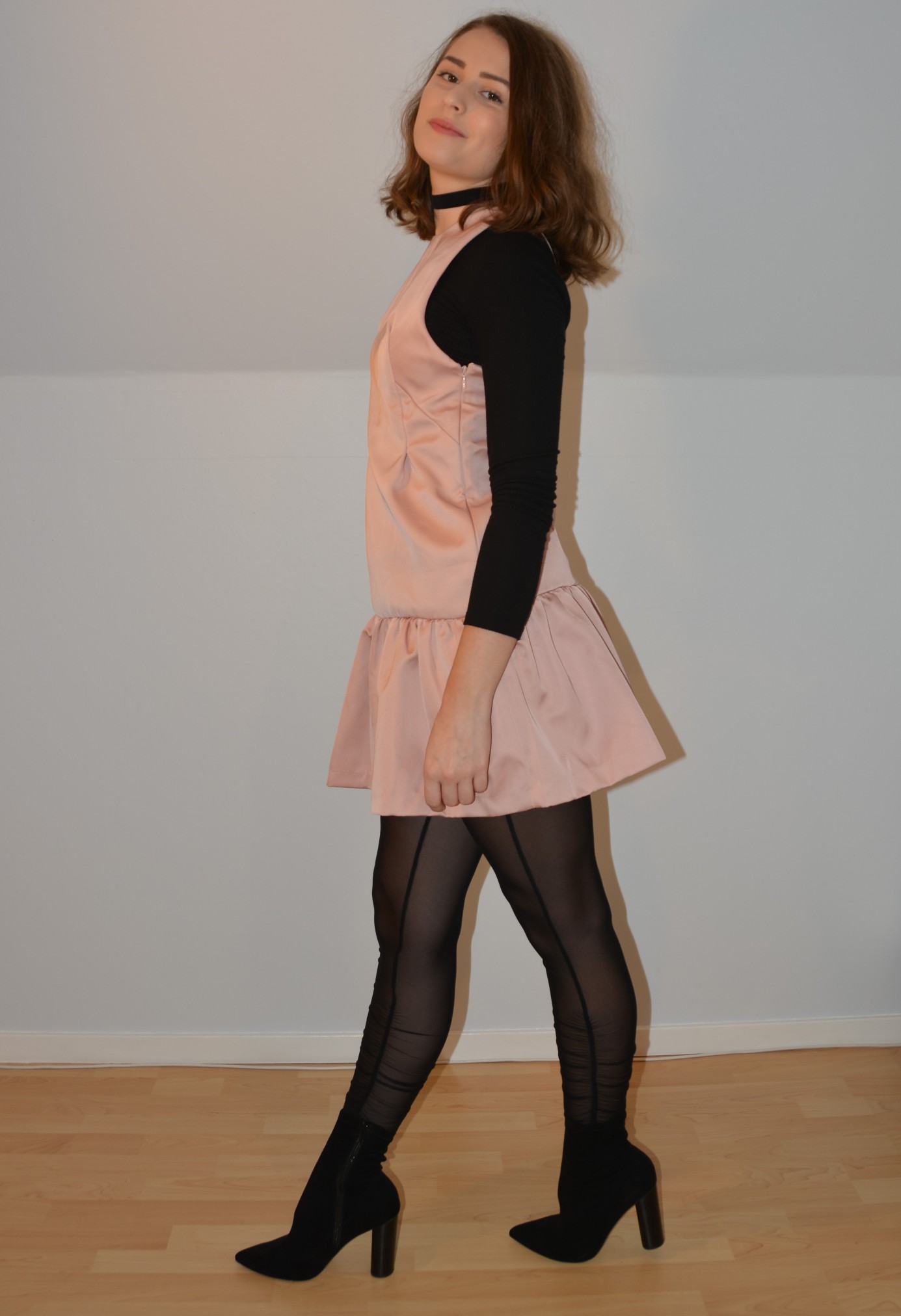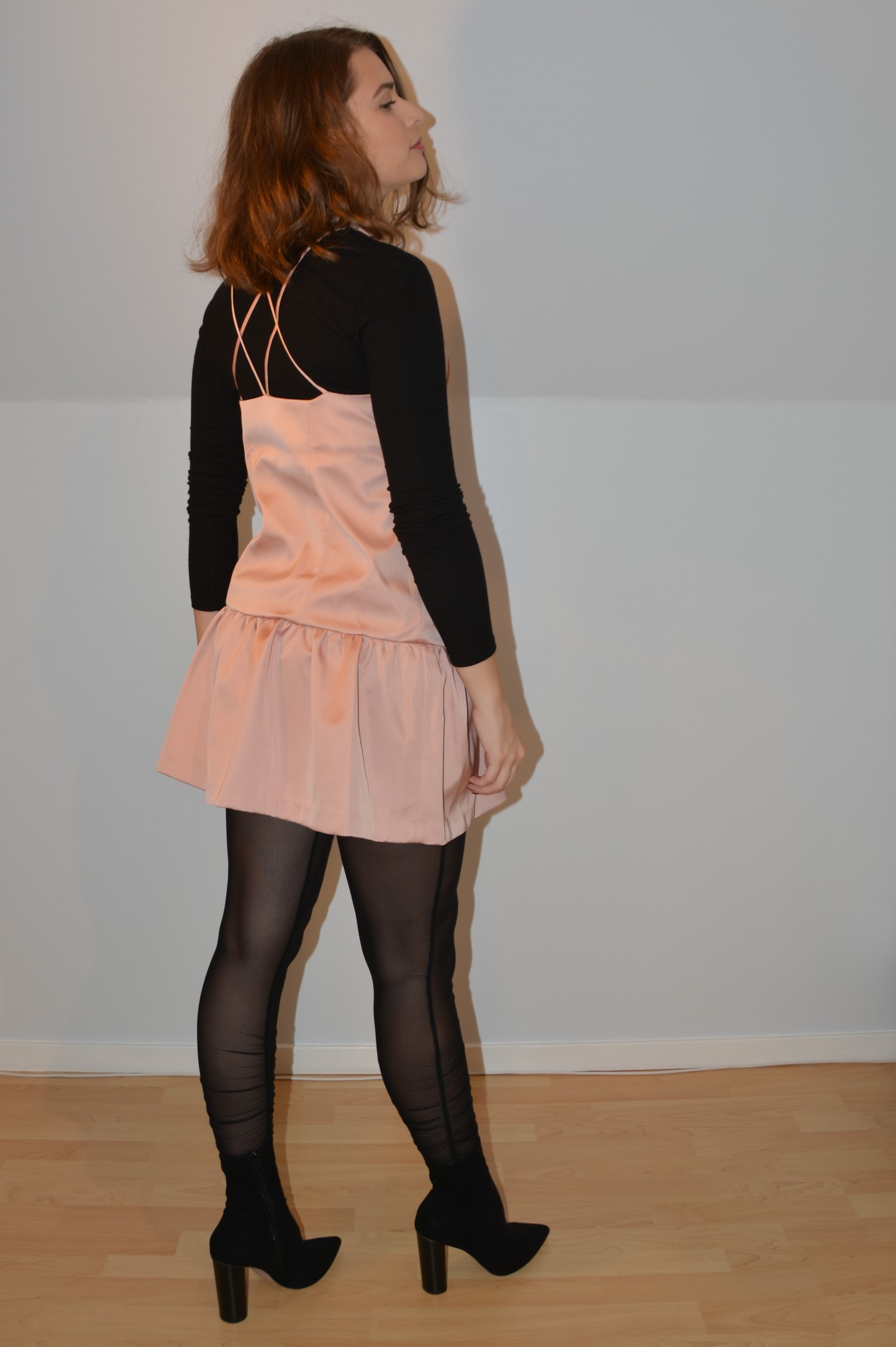 My Outfit
Underneath my pink dress I wore a black long sleeve dress and a pair of mesh leggings. I also added black pointed boots, a choker and stud earrings. If I were going out I would add a classic black beret and a black faux fur jacket.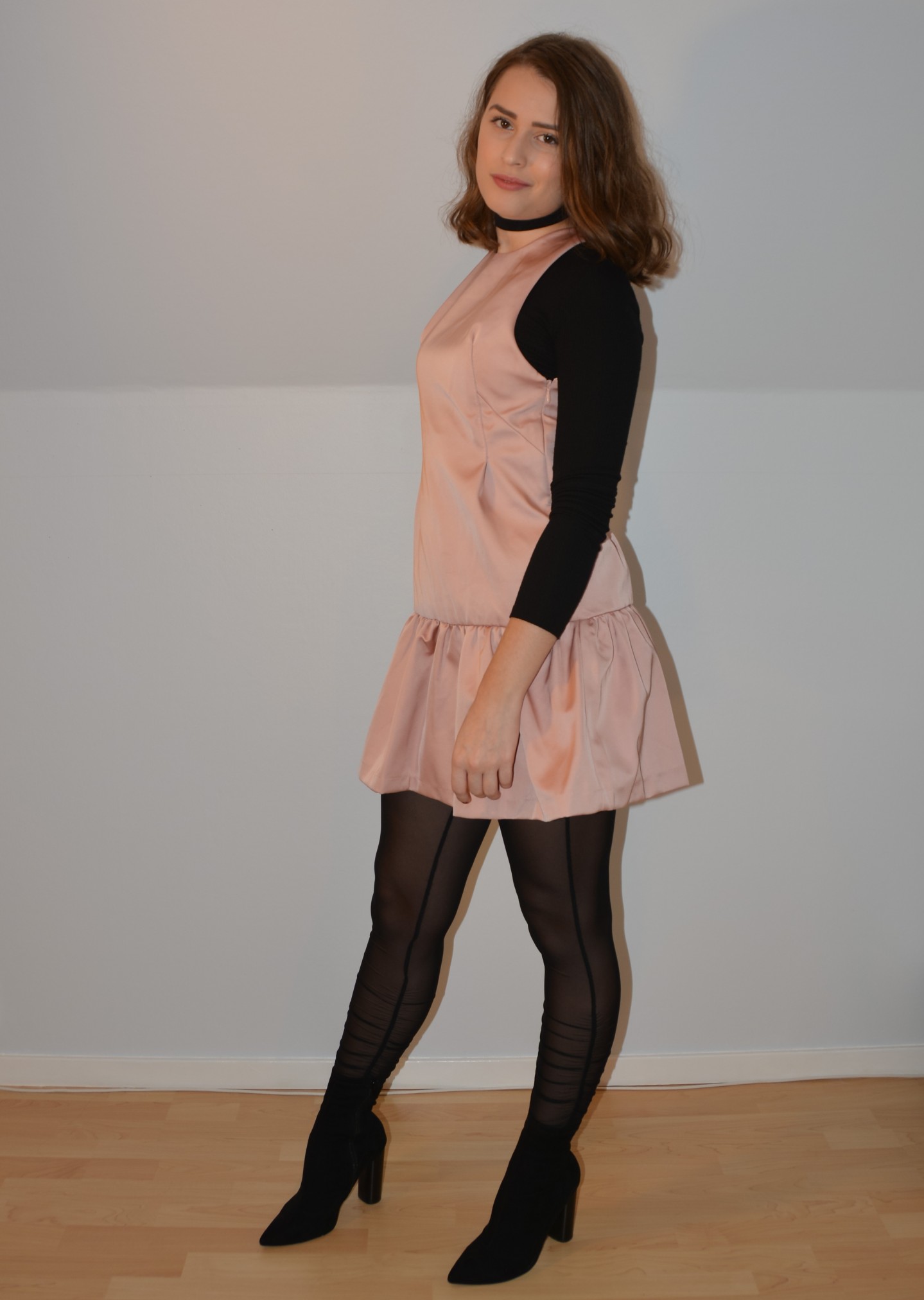 Thanks For Reading
Do you have any questions? Feel free to ask me in the comment section below. If you liked this post please don't forget to click the like button below. To receive an email when I publish something new; subscribe to my email list by clicking the follow button below (or click here.) If you'd like you can also use the buttons below to share this post.
-Frida
Don't forget to follow, like and share: