Long Vests
A long vest or sleeveless coat is a must in anyone's "layer loving" closet. It takes the outfit to a whole new level because of the length (and whatever interesting details are on it.) Although adding layers, usually means covering up what you have underneath, the vest is perfect when you don't want to. A long vest is the perfect way to use an old coat or cardigan, simply cut the sleeves off. I don't own any really long vest at the time, so this might just be the perfect project for me..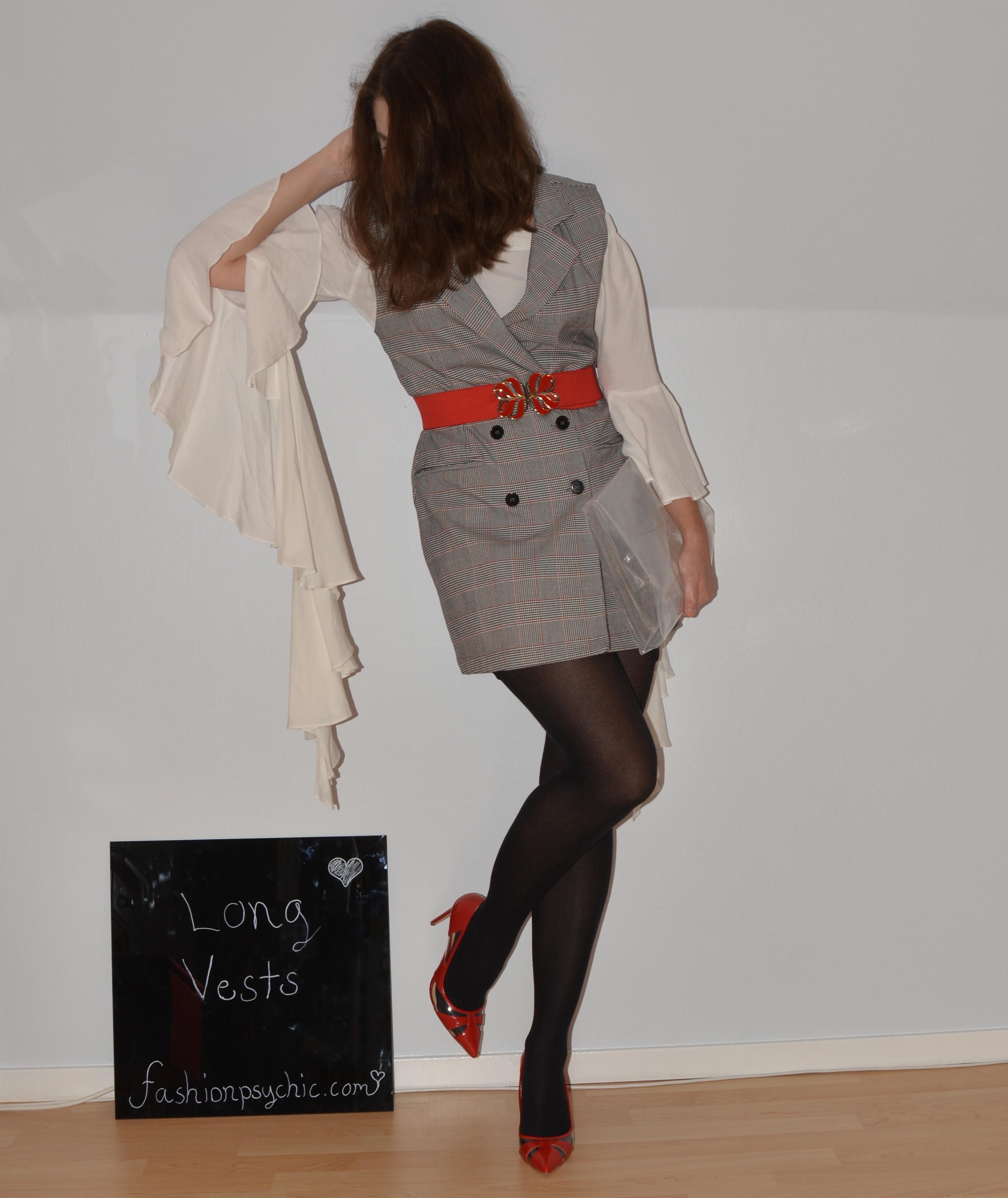 For today's post I chose two of my long vests, both in a blazer style. The black vest has been with me for so long now and I love it so much. The plaid one is from Bershka and I bought it on our last trip to Malta (see here how I styled it with more plaid pieces.) Another one of my long vests (that I didn't incorporate here) is my tulle vest that I made, if you're interested you can check it out here. This is only one of the many times I've gone on about how much I love vests.
Two Outfits, Two Long Vests
I'm starting off with the black vest and I paired it with "the vintage straight samurai jeans" from Zara. Underneath the vest I wore a basic white top with cut outs. I also added a "Burberry" plaid scarf, black pointed sock boots and a pair of statement earrings.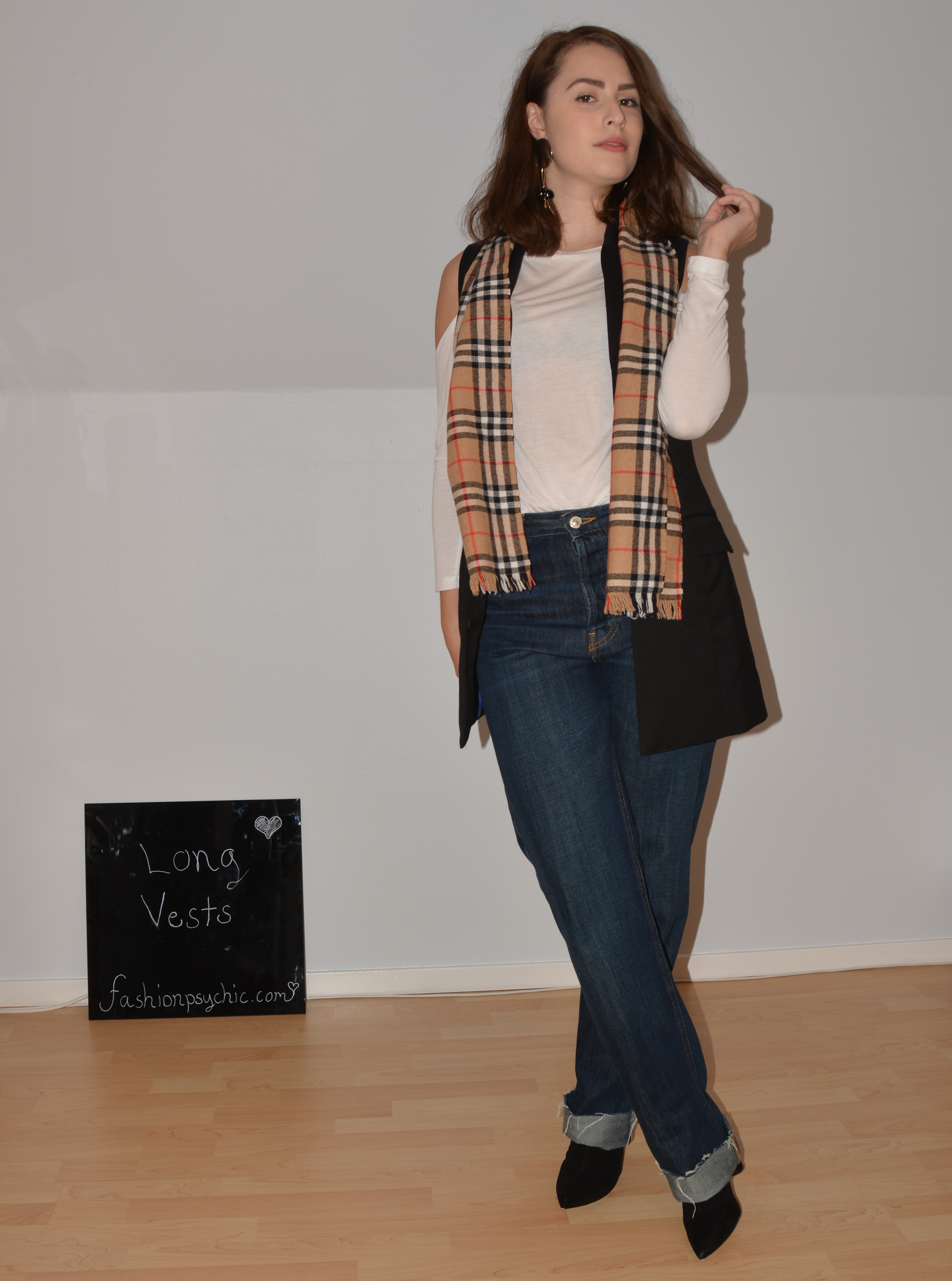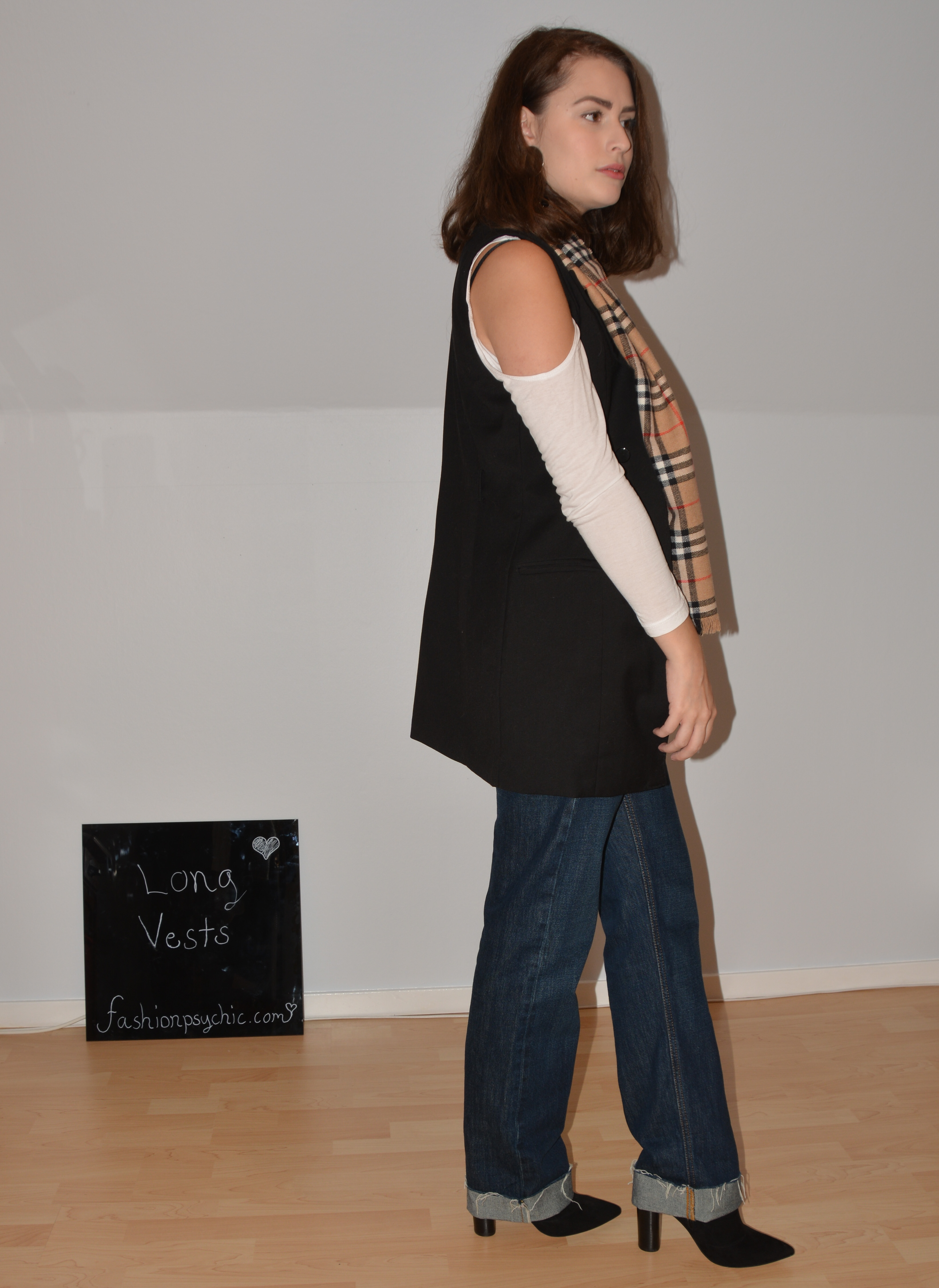 This second outfit with my plaid vest is probably my favorite. I wore my vest over my favorite off shoulder blouse from Y.A.S and a basic black skirt. On top I added an old red belt (It belonged to my grandma) at the waist to bring out the red in the vest. To add even more red I chose my red pair of pumps (from Zara) with clear plastic details. To finish off the look I chose to add a clear plastic clutch (actually it's just a folded plastic bag, but it works the same way 😉 )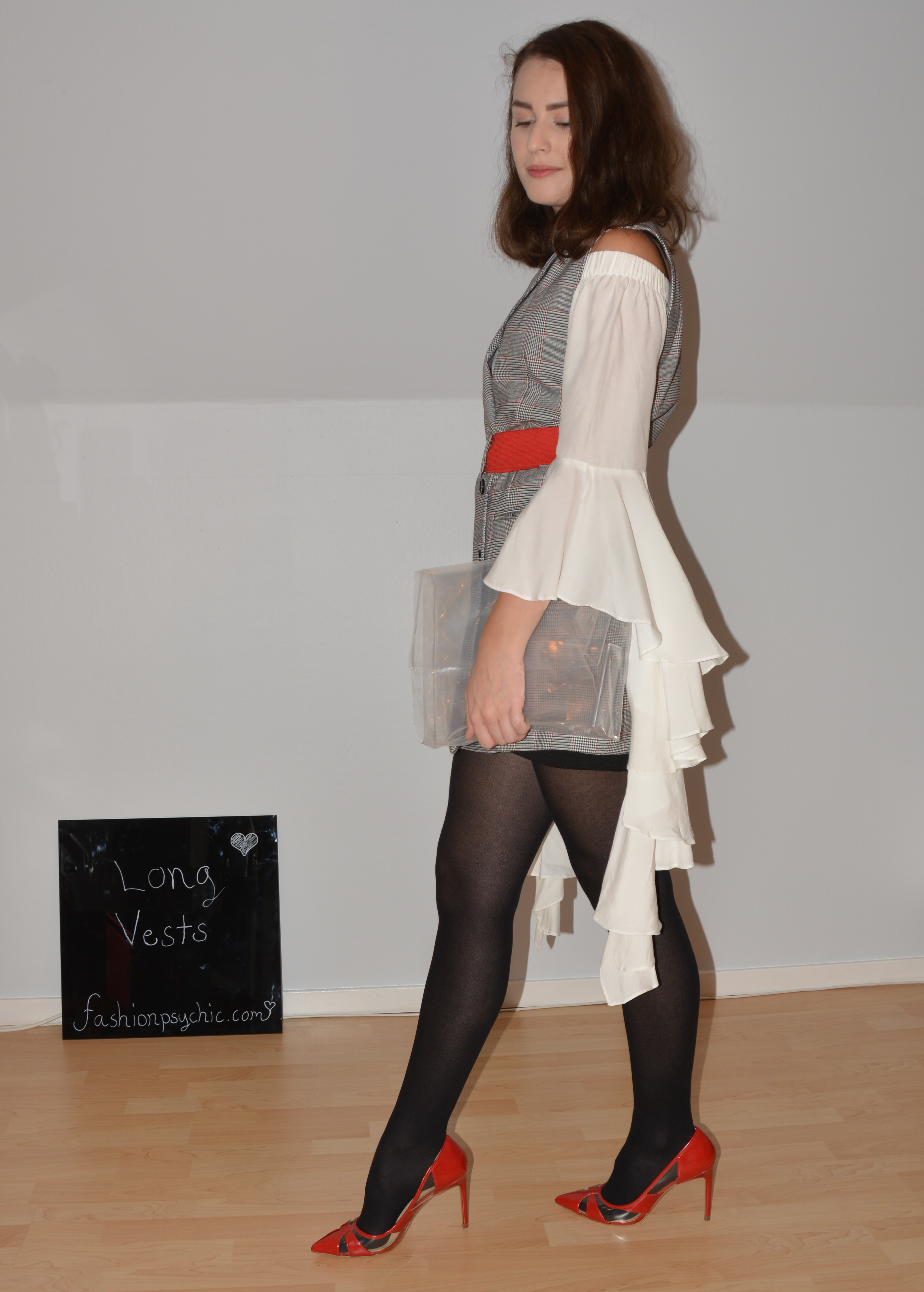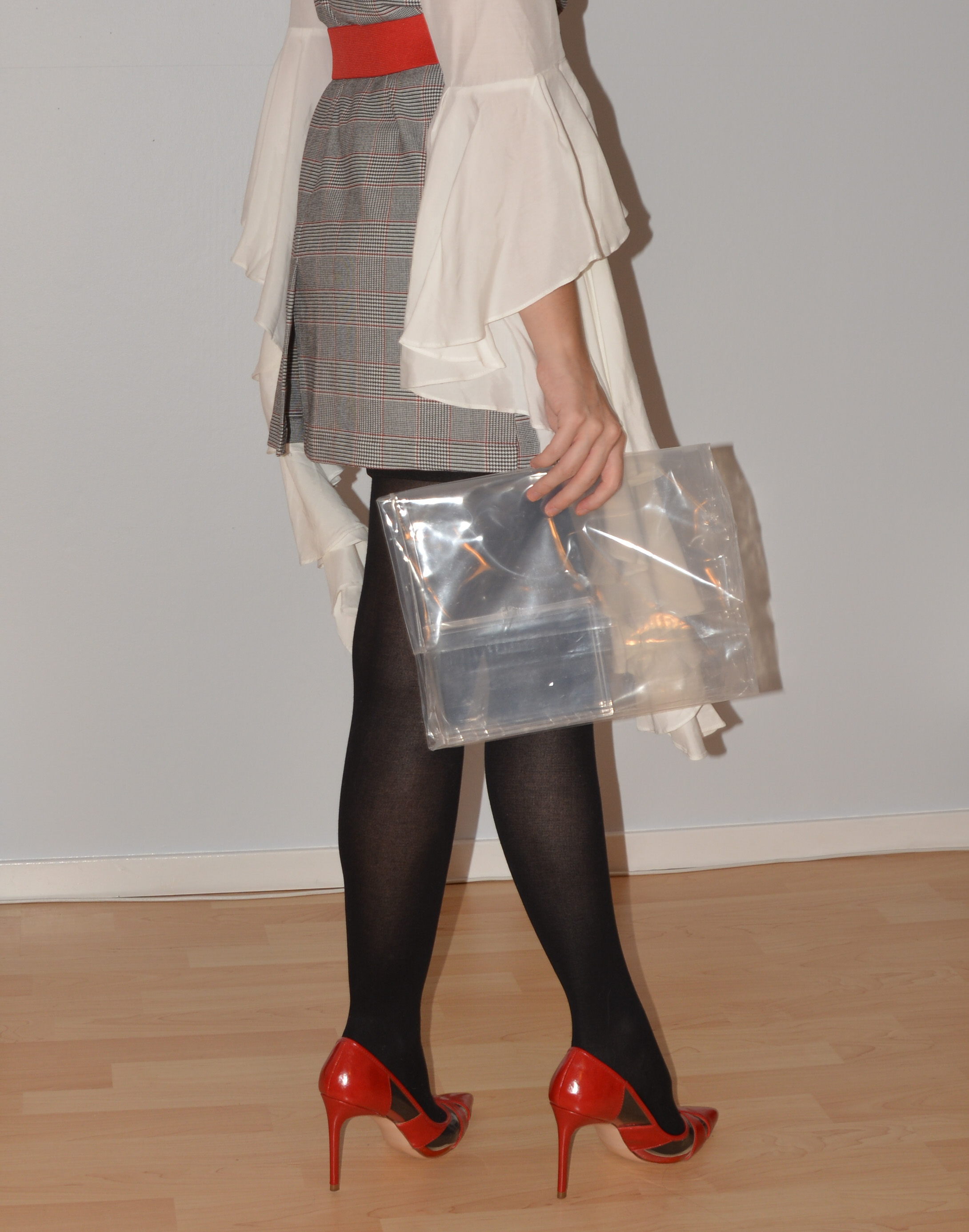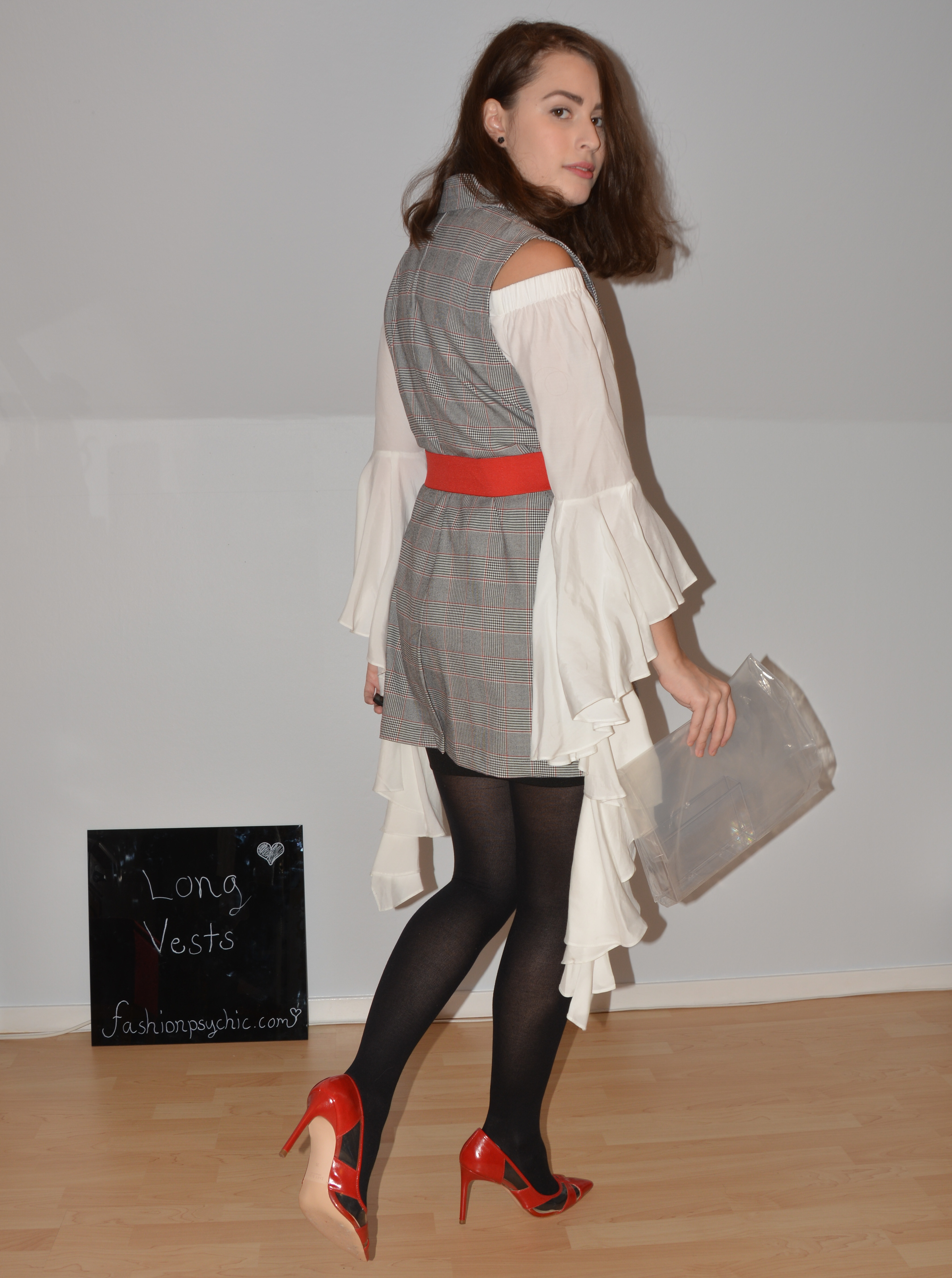 Thanks For Reading
Do you have any questions or ideas? Feel free to write in the comment section below. If you liked this post, please don't forget to click the like button below. To receive an email when I publish something new; subscribe to my email list by clicking the follow button below (or click here.) If you'd like you can also use the buttons below to share this post.
-Frida
Don't forget to follow, like and share: