Back To Black: The Return
Exactly a year ago (I just realized, I did not plan it, this is kinda creepy), I posted this (cringe), where I wrote a bit about head to toe black outfits. Today I am doing a similar post with lots more tips and tricks (but the same amount of outfits, again, creepy..)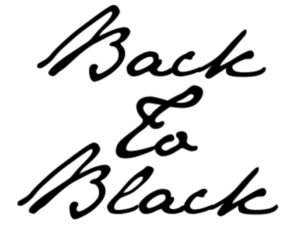 Tips And Tricks
"But, isn't black too boring?" you ask. We have all probably heard someone say something like this before, and this thought has stuck to my brain. The truth is, black can be boring, but not if you do it the right way. And so, I have gathered the things you need to keep in mind when creating an all black outfit.
Either go minimalistic or ballistic, by this I mean choosing the most simple pieces or the most detailed ones. For an elegant, chic look, choose simple pieces in chiffon or thicker woven fabrics. For a more edgy bold look, go for ruffles, leather, vinyl and details like sequins, flowers and feathers.
Silhouette, shape and overall appearance. Because all the pieces in the outfit probably will "melt" together (unless the light is bright) you'll need to think about these three words mentioned above. Your clothes need to fit properly and it's important that the silhouette is right for your body. Lastly, you need to think about how everything looks together (the overall shape.)
Think about the fabric, a textured one is perfect, because your outfit will instantly look more interesting. Try out different fabrics like tulle, lace, faux fur and the things I mentioned in the first point.
Does the piece look new? For example, are there threads hanging loose? Is the fabric worn or washed out? Or maybe the whole piece just makes you want to sleep. If a piece doesn't look good, find something else, or it will ruin the whole look.
Don't forget about shoes, accessories and jewelry. These things are just as important because even the smallest details can make or break your outfit.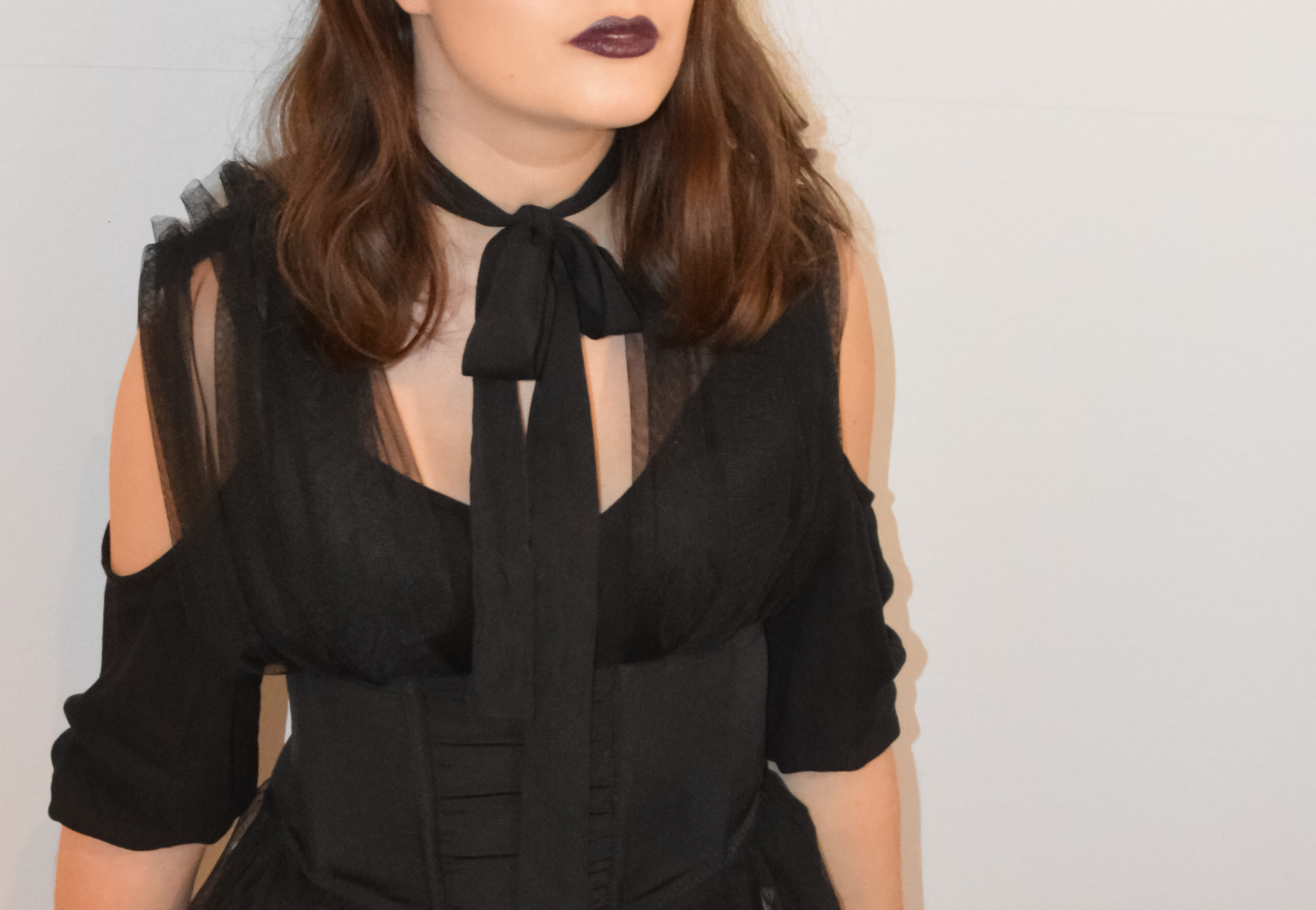 Can We Add Color Somehow?
We all have different opinions within in the fashion world and this a great example (I wrote some things about this yesterday.) I think everything that counts as fashion (in my head at least) should be black, this includes: clothes, accessories, jewelry and shoes. So if I want some color, I simply add it to my nails and lips/eyes. If you feel like you need more, begin with the small things. These would be shoes, accessories and/or jewelry.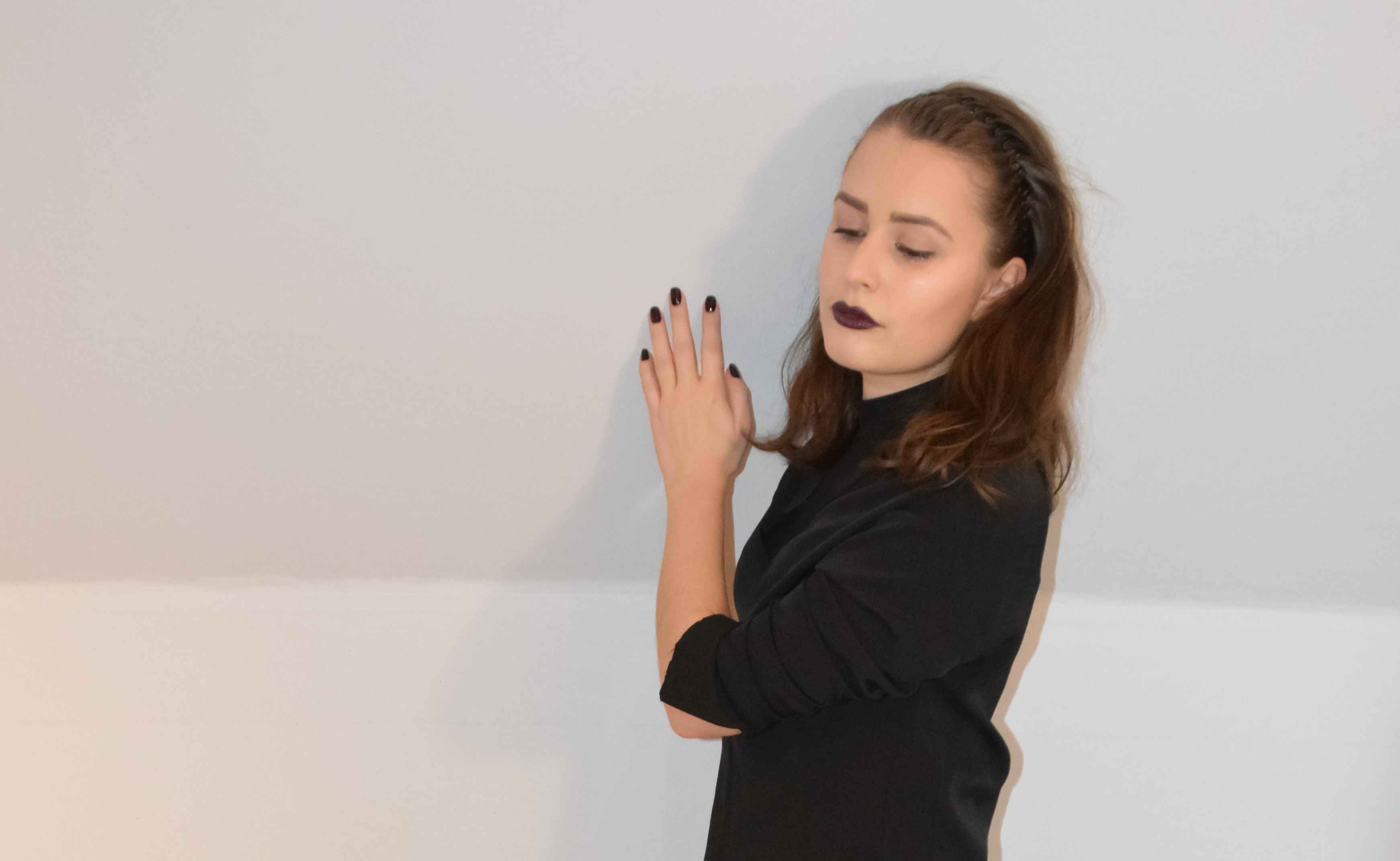 Three Ways To Wear Black
For this post I have created three outfits, like I mentioned before. They're all on the "ballistic" side, because that's what I prefer. I paired all my looks with dark purple nails and lips. Keep scrolling to get some ideas…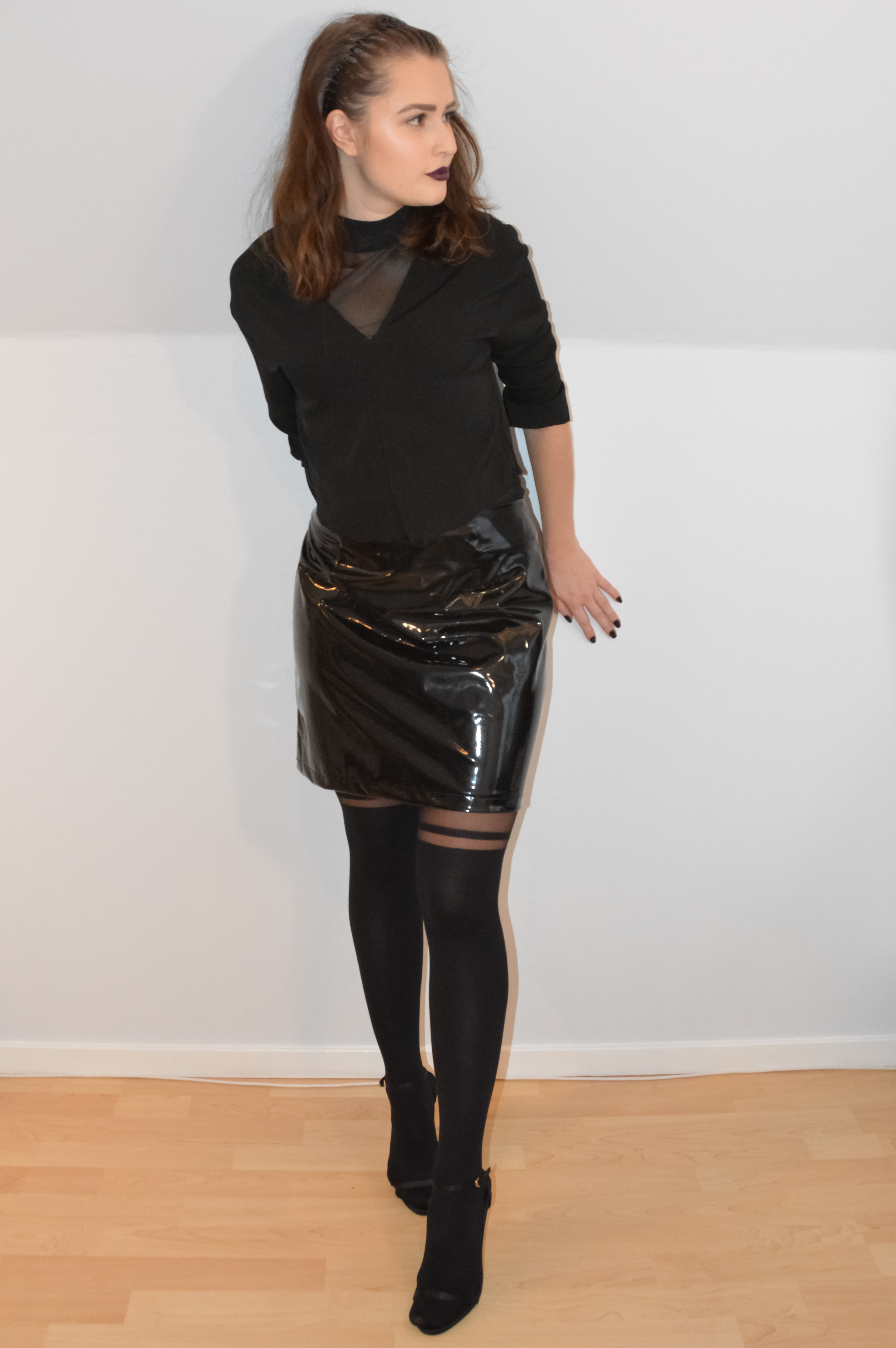 Black Vinyl
This first outfit includes my black vinyl mini skirt which I paired with some interesting black tights. I paired my skirt with a black cropped blouse layered over my mesh turtleneck. For shoes, I chose my black stiletto sandals.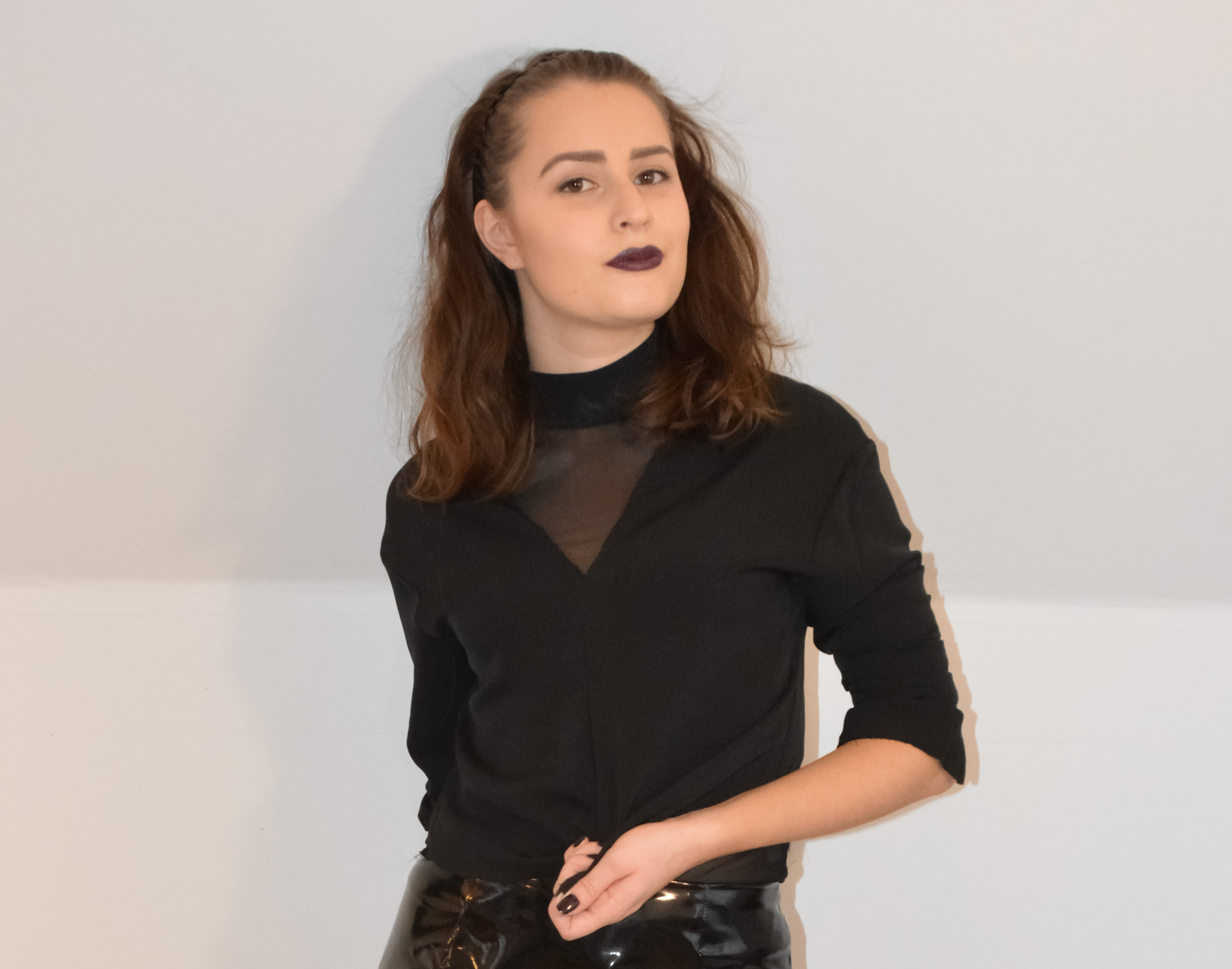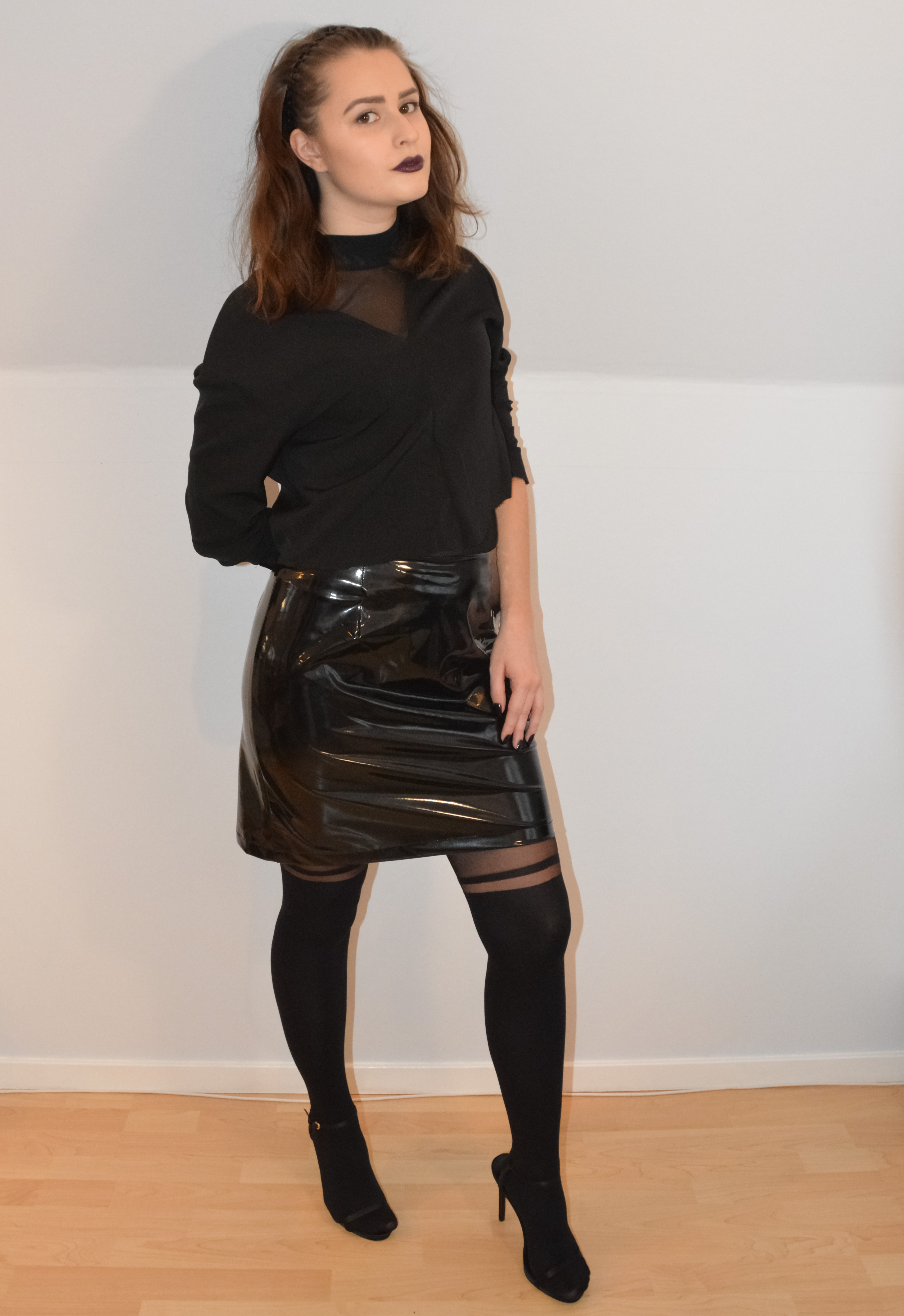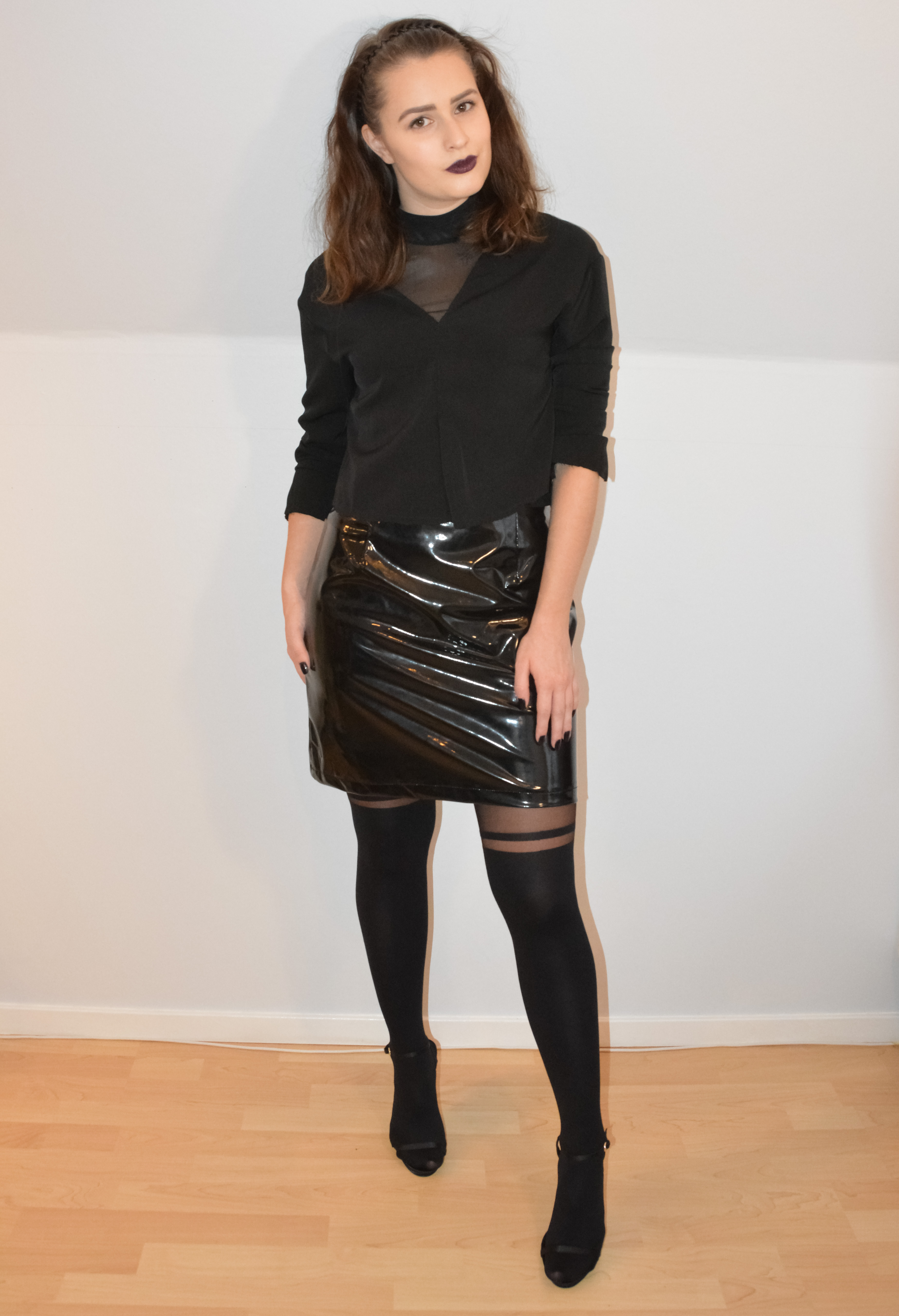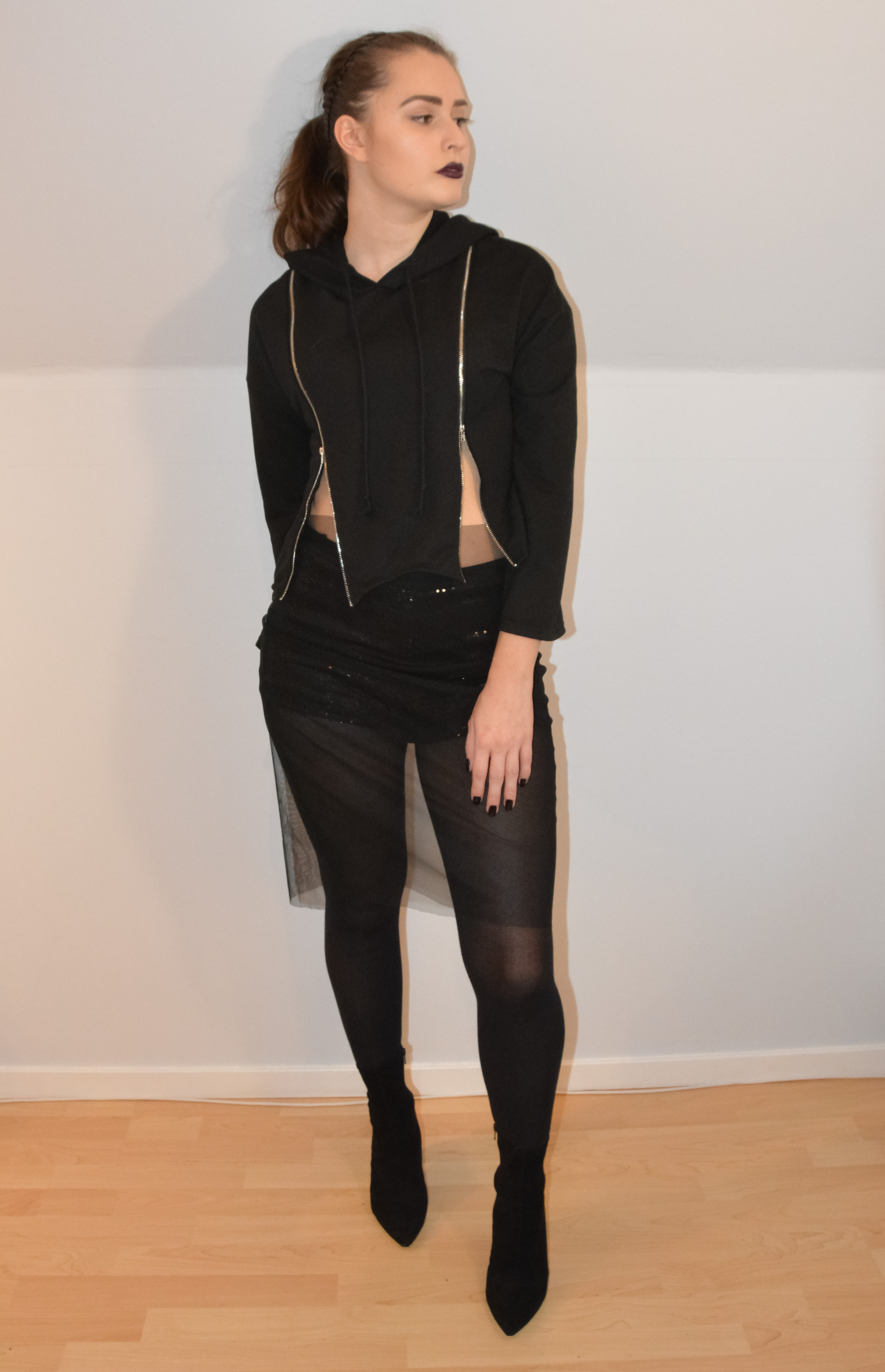 Black Sequins
For my second outfit I chose a pair of sequin hot-pants worn underneath a tulle skirt. I paired it with tights, sock boots and my double zipper hoodie.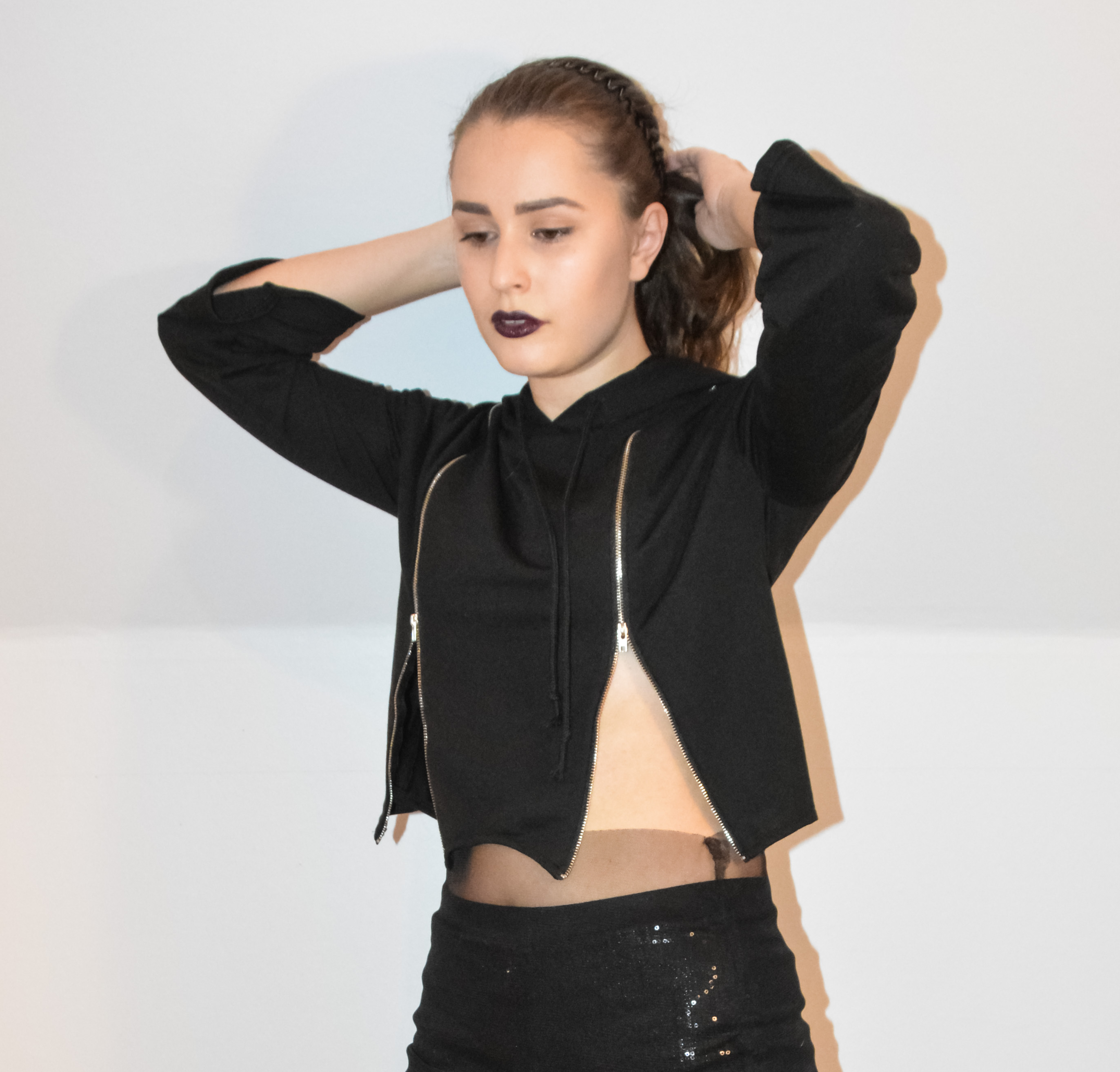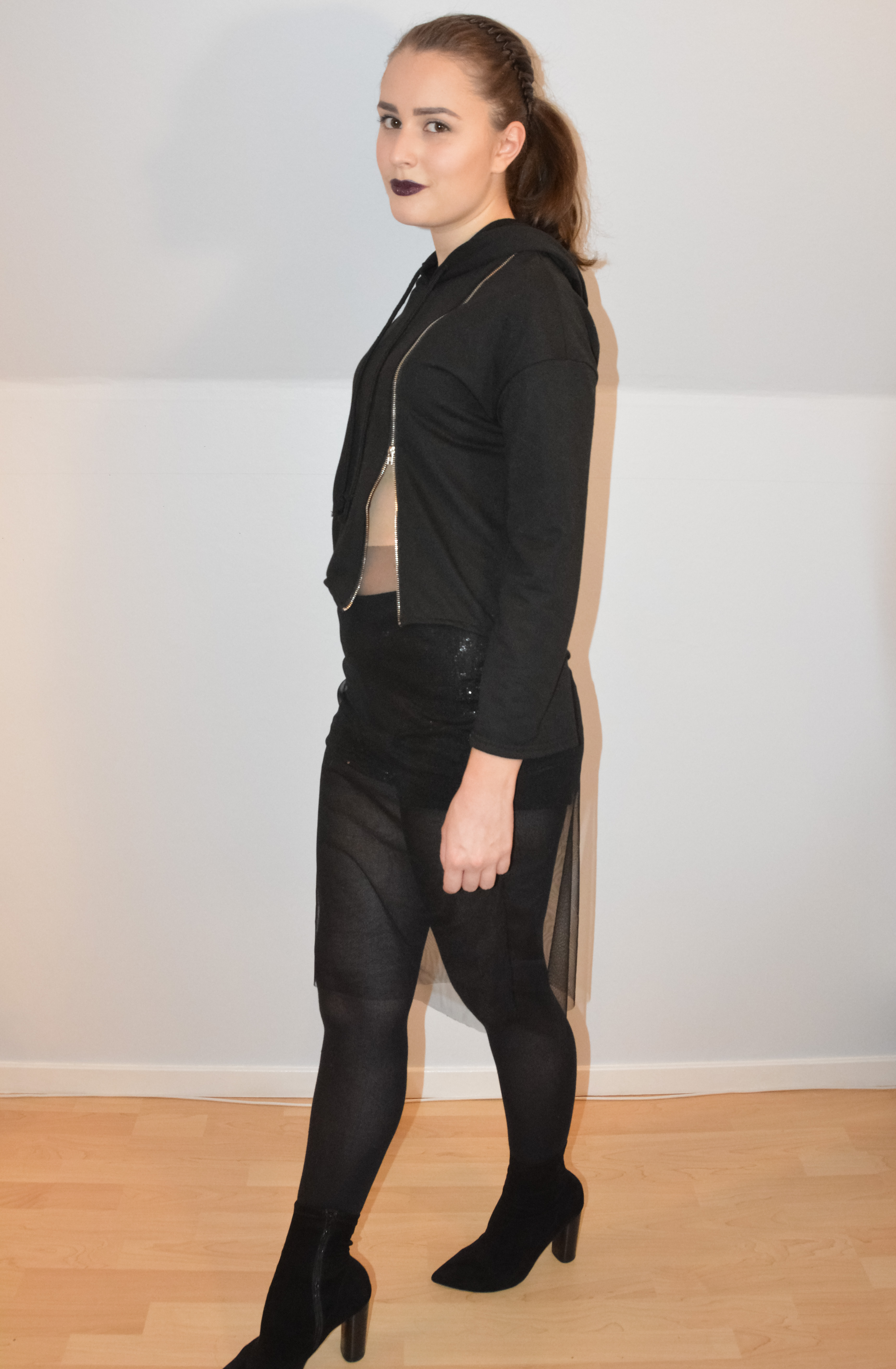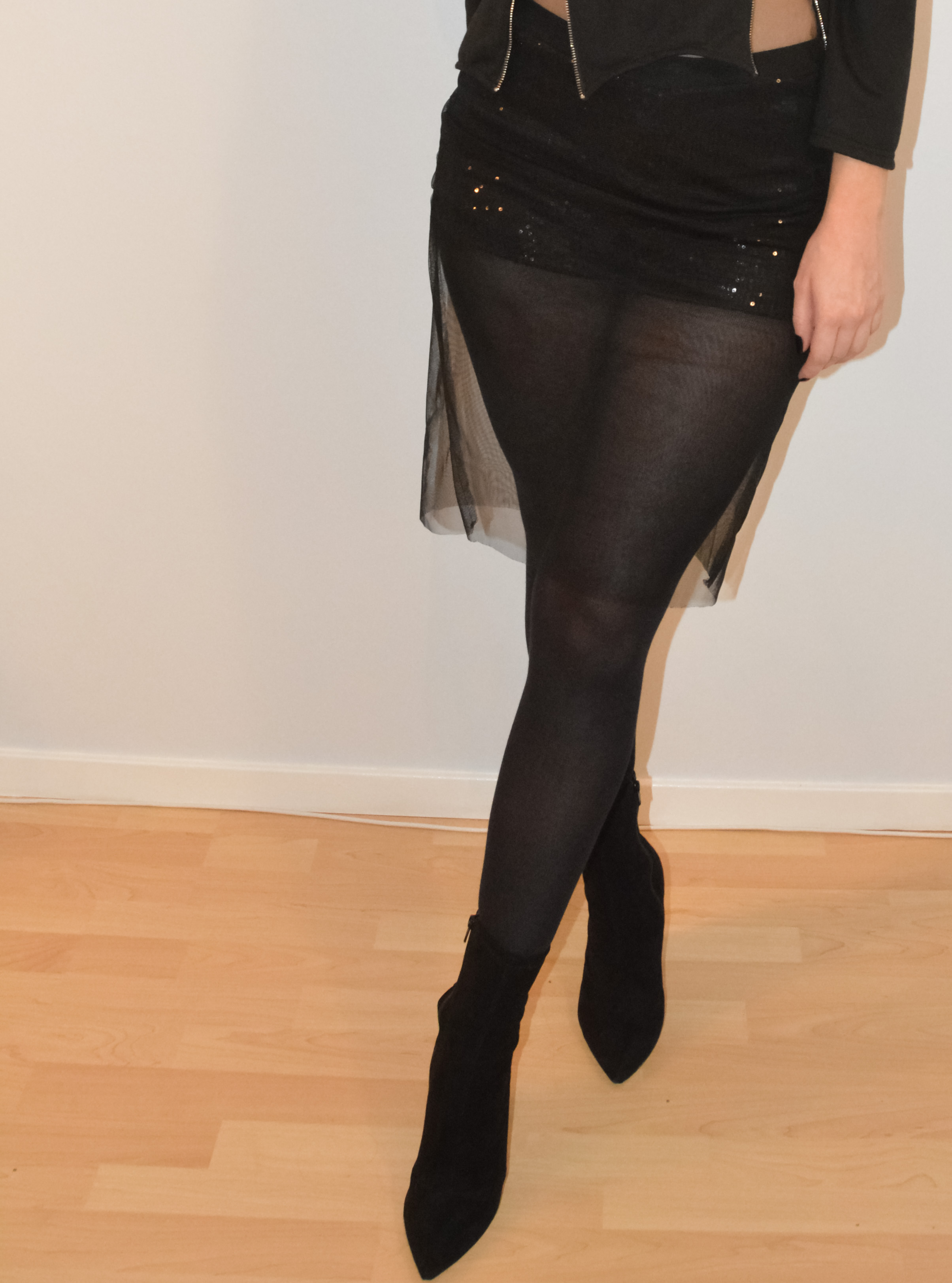 Black Tulle
For the third outfit I chose some classic black slacks which I paired with my black cold shoulder blouse. I added my tulle vest over the blouse and then I added a black waspie/corset. To finish the look I chose my pointed sock boots and I tied a sash around my neck.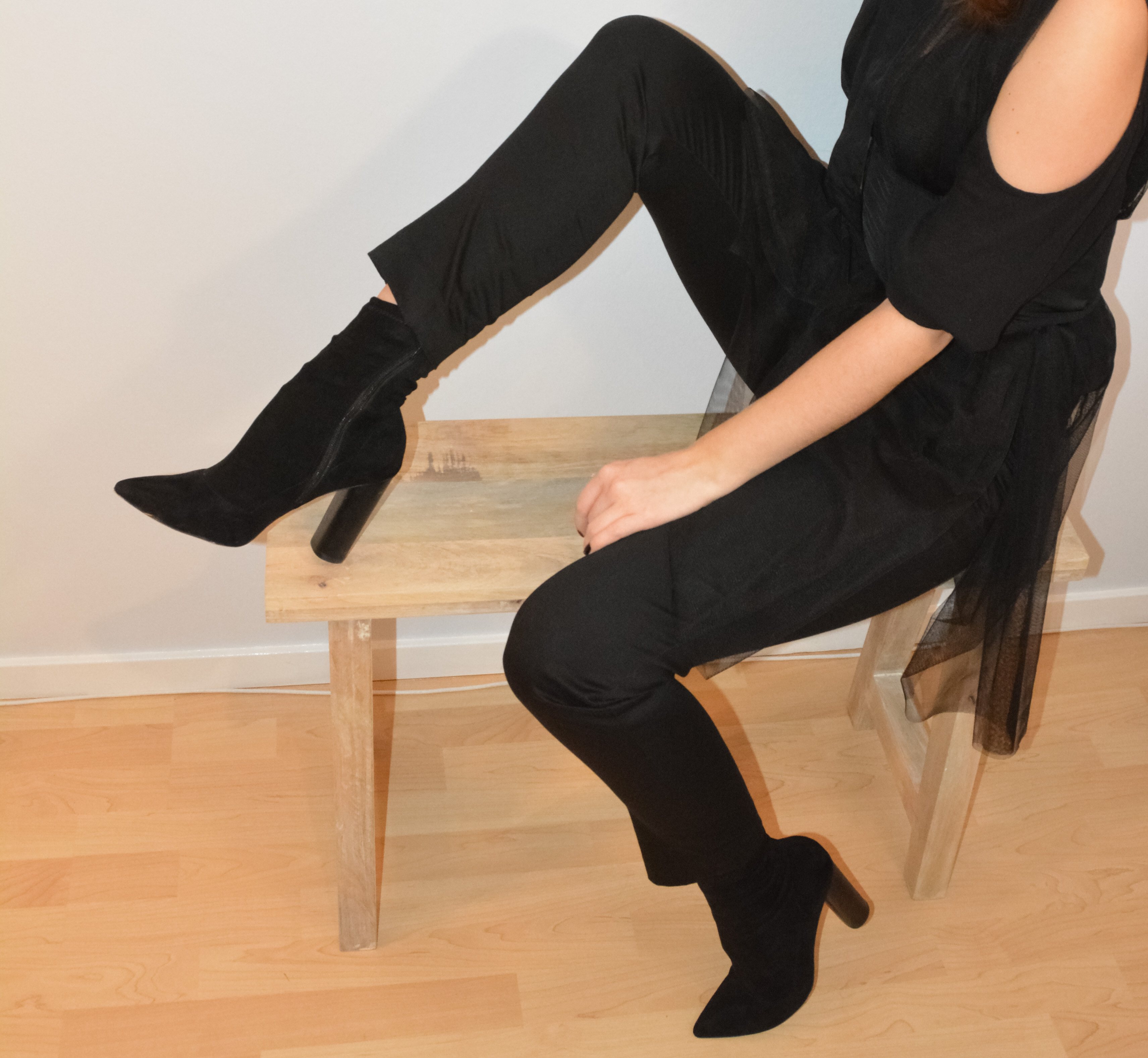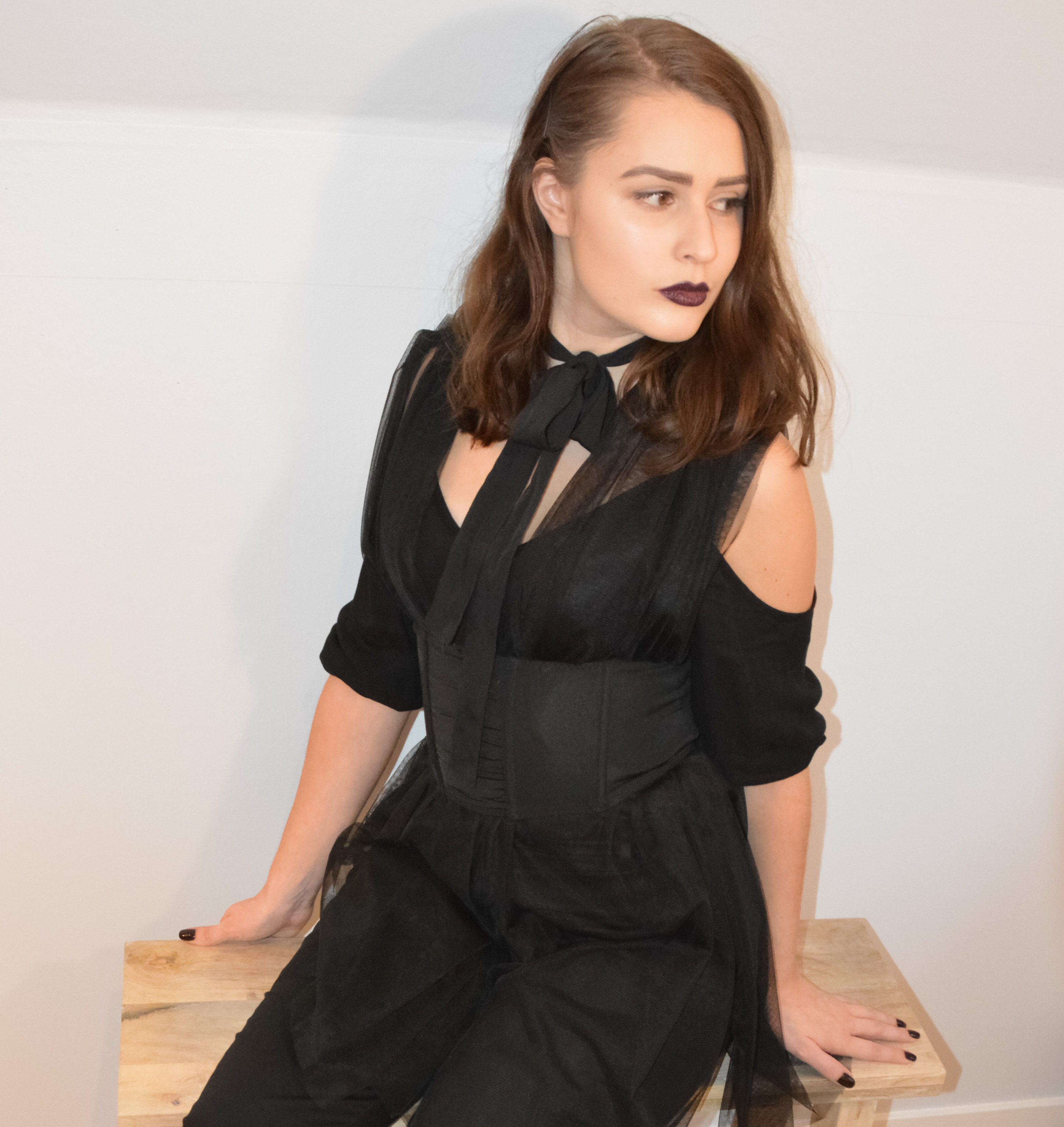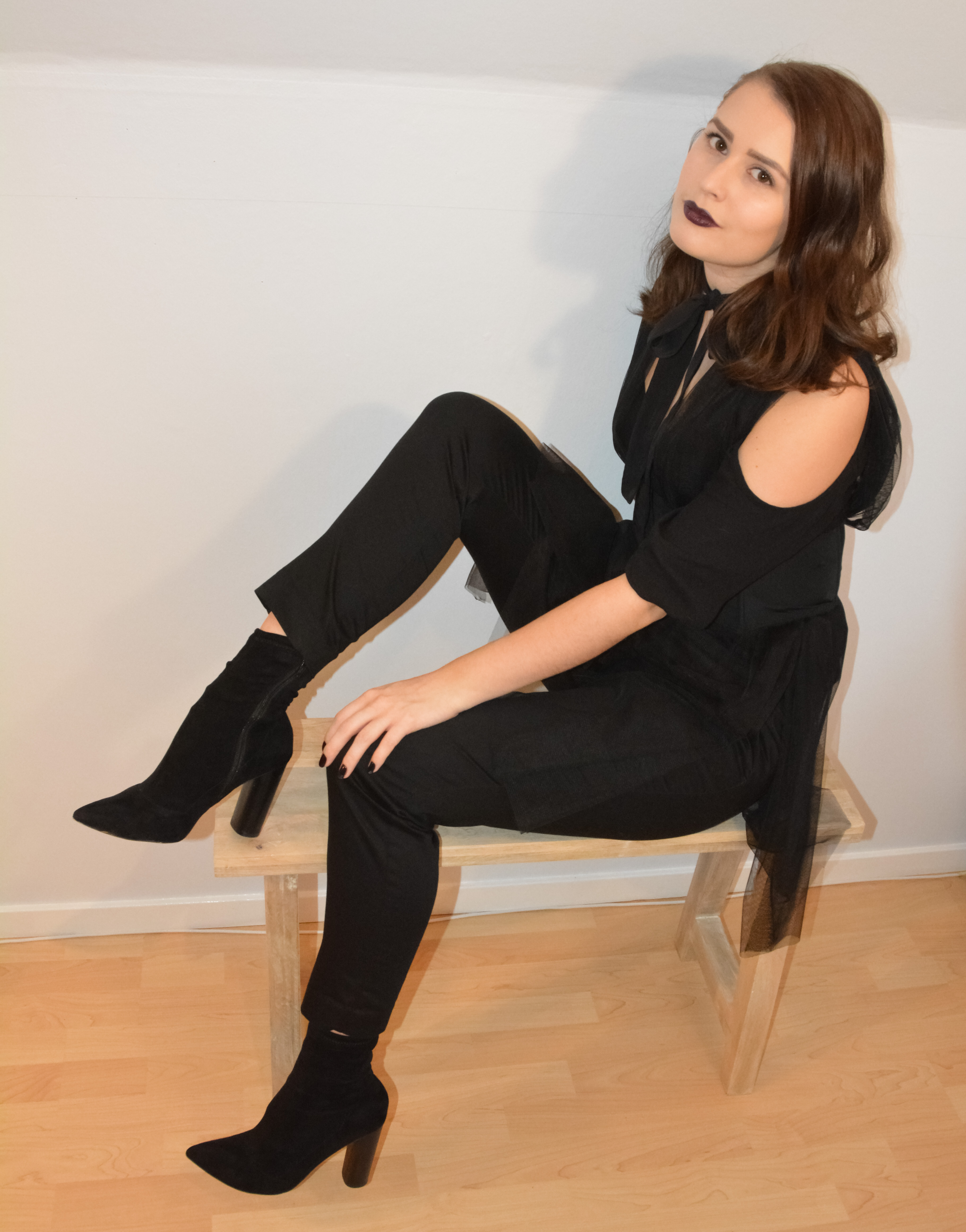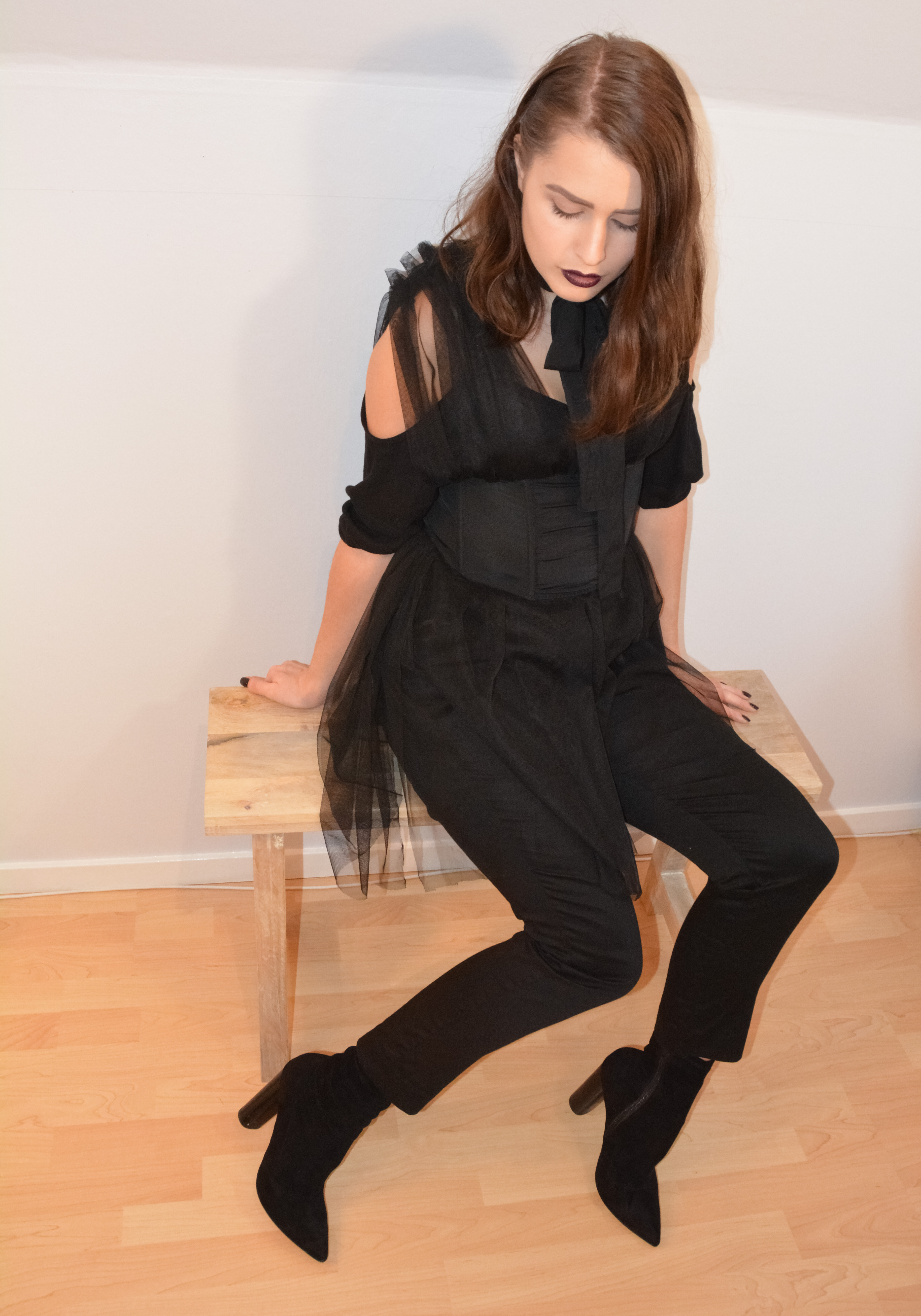 Thanks For Reading
Do you have any questions or ideas? Feel free to write in the comment section below. If you liked this post, please don't forget to click the like button below. To receive an email when I publish something new; subscribe to my email list by clicking the follow button below (or click here.) If you'd like you can also use the buttons below to share this post.
For previews of coming posts and more fashion, check out my Instagram!
-Frida
Don't forget to follow, like and share: