The Pyjamas
One of the trickiest trends this year is the pyjamas. Personally I love this trend but I have never really tried it out myself. I don't own any sets that looks like a pyjamas but I do have a real pyjamas that I love. This is one of those trends that a lot of people don't get, which is understandable. I just think there is something so fancy looking about a silky pyjamas. For me it's a luxury to wear a pyjamas like the one I'm wearing today and I think it's a shame that I only get to wear it at night. With all that said I have decided to give this trend a try, starting with this leopard printed set.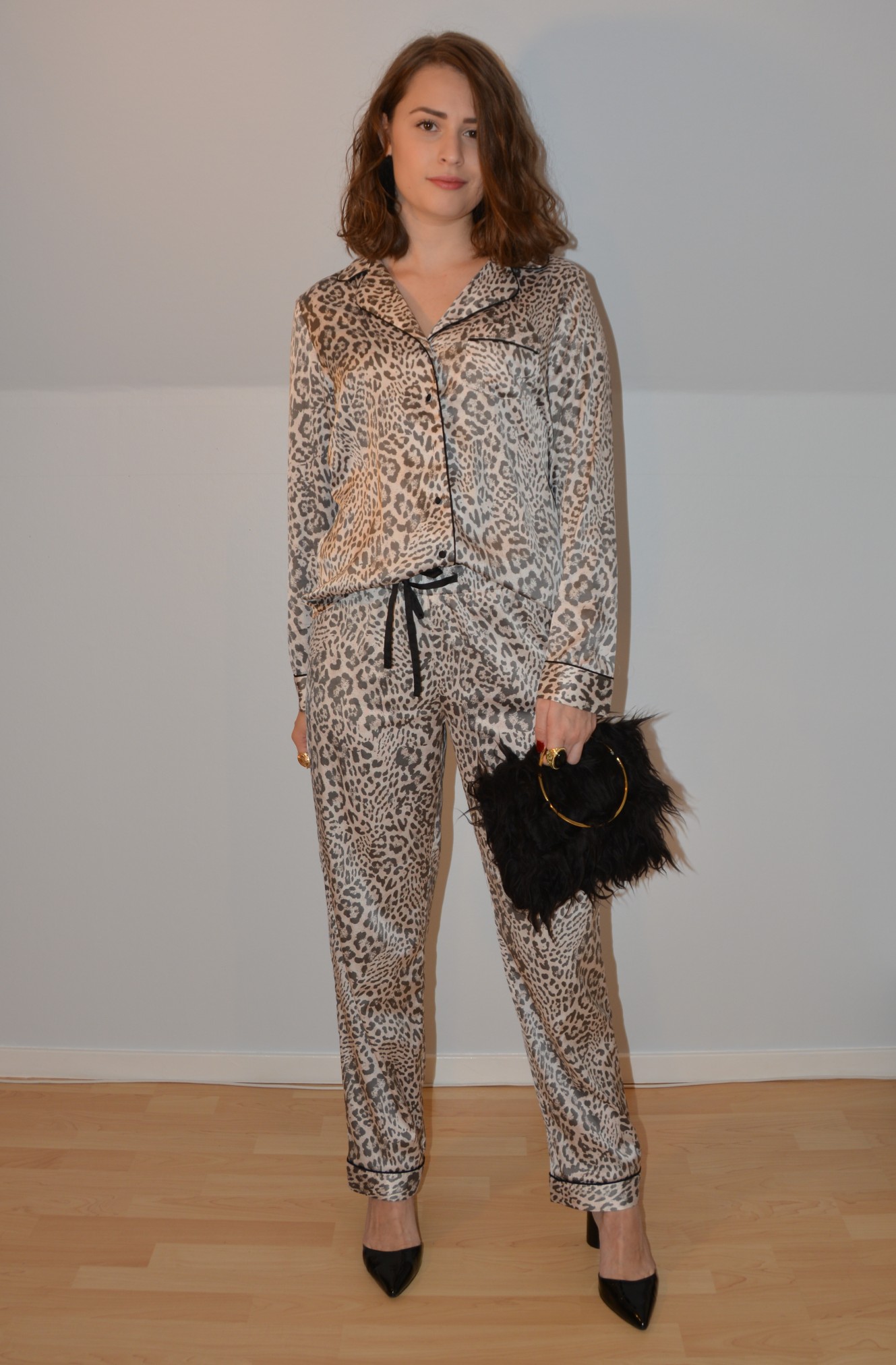 What Pyjama Inspired Pieces Should I Get?
This is the question I'm asking myself right now. When I think about it I definitely see something silky with floral print possibly in a silhouette like my pyjamas. Yet another reason I love this trend is because it is a set that you can either wear together or with something else. If you don't want an entire pyjama outfit there are other options, like:
Lace camisoles in satin or silk
A kimono with a sash belt
A button up blouse like my pyjama blouse
Pants like my pyjama pants
A nightgown or a slip
Mules in satin with feather trim or brocade
A satin or silk robe
Satin or silk shorts with lace detail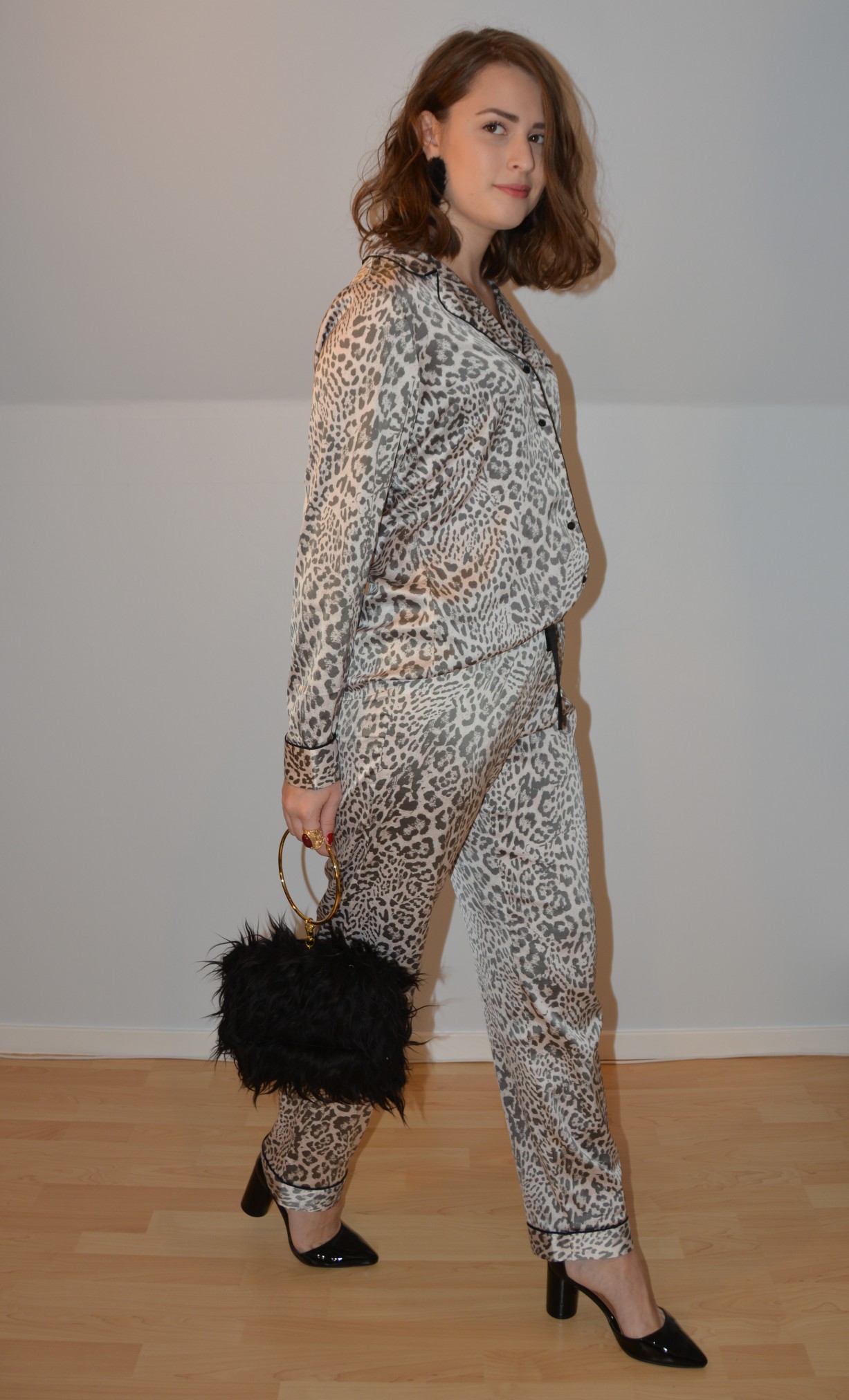 Wearing Pyjama Inspired Pieces
If you ask me the easiest way to make an entire pyjama set work is by adding a pair of heels. They don't need to be sky high. If I needed a pair with a lower heel I would go with my Zara slingback pumps. If you're simply wearing a robe or kimono over let's say jeans and a cami you could mix styles by adding sneakers. Noticed how I half tucked my blouse into the pants? It looks less sloppy this way which it easily does with a pyjamas. Another thing to think about is to add jewelry to dress up the outfit even further. When it comes to hair and makeup; keep it simple but elegant. If I wasn't loving my hair so much right now I would have done a sleek bun. If you want you can go with a red lipstick as well (I totally should have done that..)

Some Links
By the way here is a dreamy white pyjama set and they also have it in pink. Here is a beautiful robe and a pair of gorgeous mules.
The faux fur bag in the pictures I made a while back in this post but I recently added this gold metal handle. Here is the DIY for my feather hoop earrings as well.
If you want a pyjama set but don't feel comfortable wearing it out, just wear it at home when you need some luxury 😉 .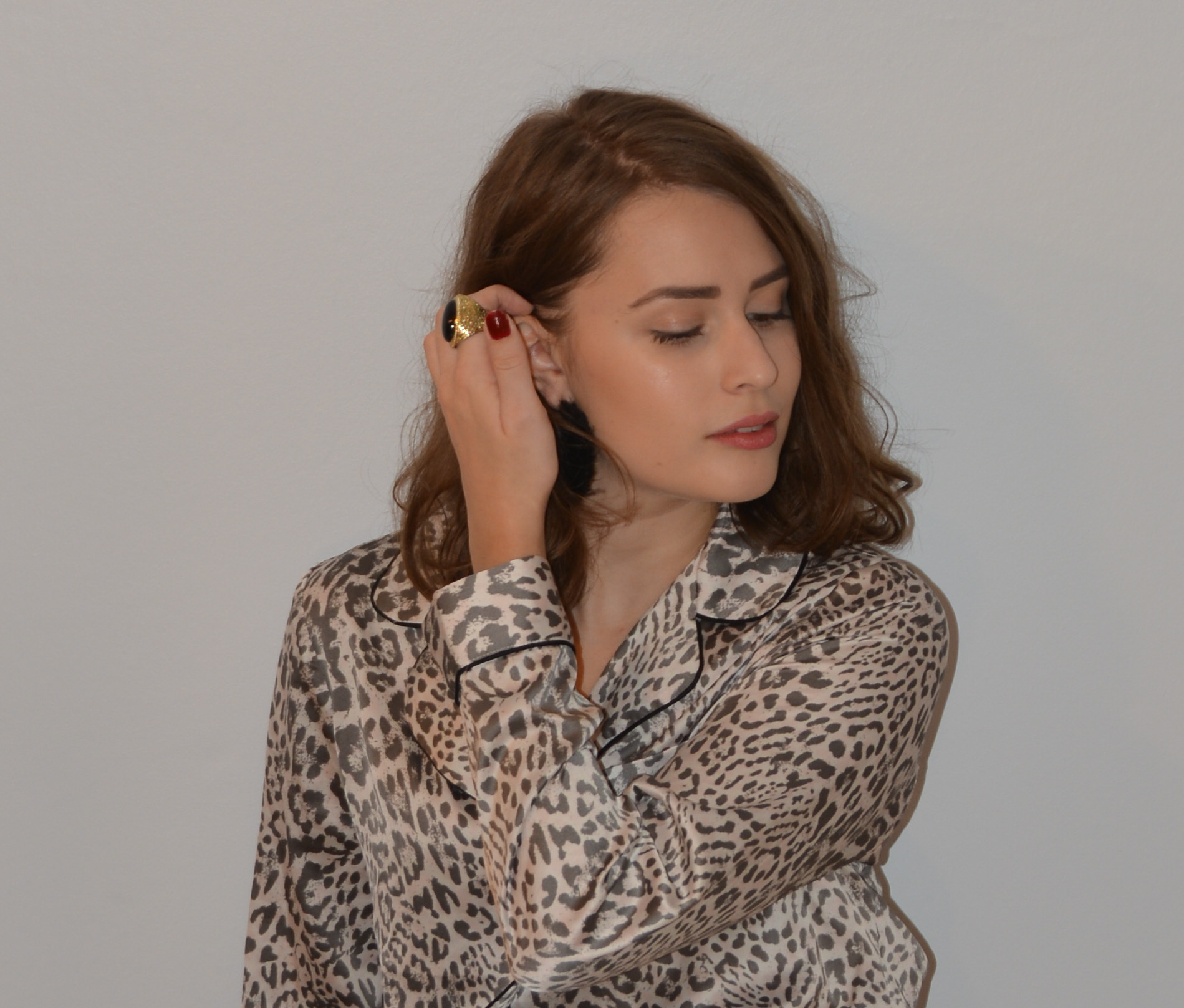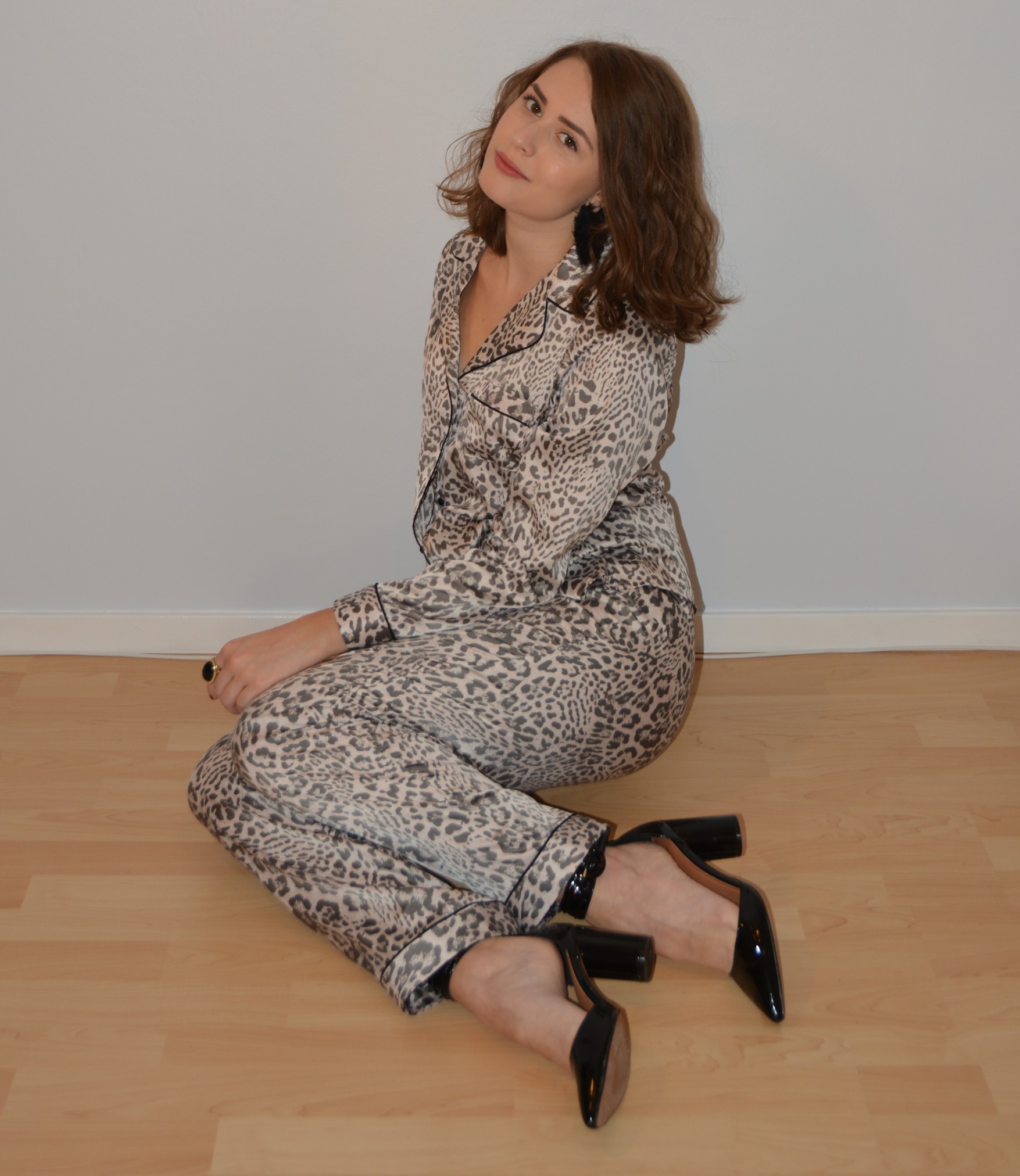 Thanks For Reading
Do you have any questions? Feel free to ask me in the comment section below. If you liked this post please don't forget to click the like button below. To receive an email when I publish something new; subscribe to my email list by clicking the follow button below (or click here.) If you'd like you can also use the buttons below to share this post.
– Good Night
Don't forget to follow, like and share: