Tights: Yes or No?
I like tights, they're necessary (where I live anyway) and they come in different thicknesses, colors and appearances. But I'm also gonna be honest and say that a part of me hate tights because, they're so darn uncomfortable (against my skin anyway.) Either way, I think they look good and some are soft and cozy at first, and then the itch begins..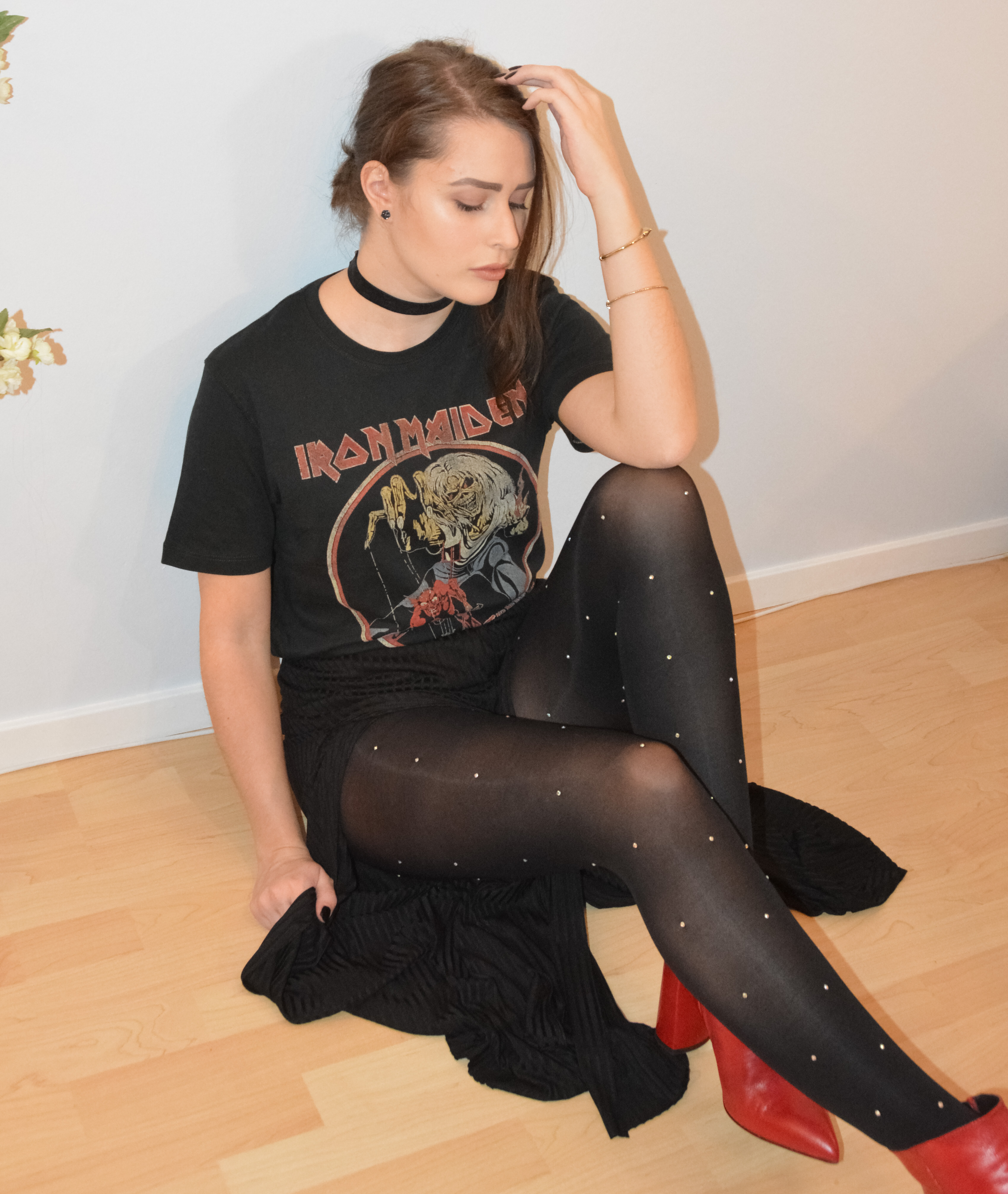 Two Tights, Two Outfits
The itch aside, I love my new tights from Topshop. I ended up making two outfits and I'm really happy with it. I wore my rhinestone tights underneath a pair of culottes (with slits) and the other pair with text, I wore underneath a skirt.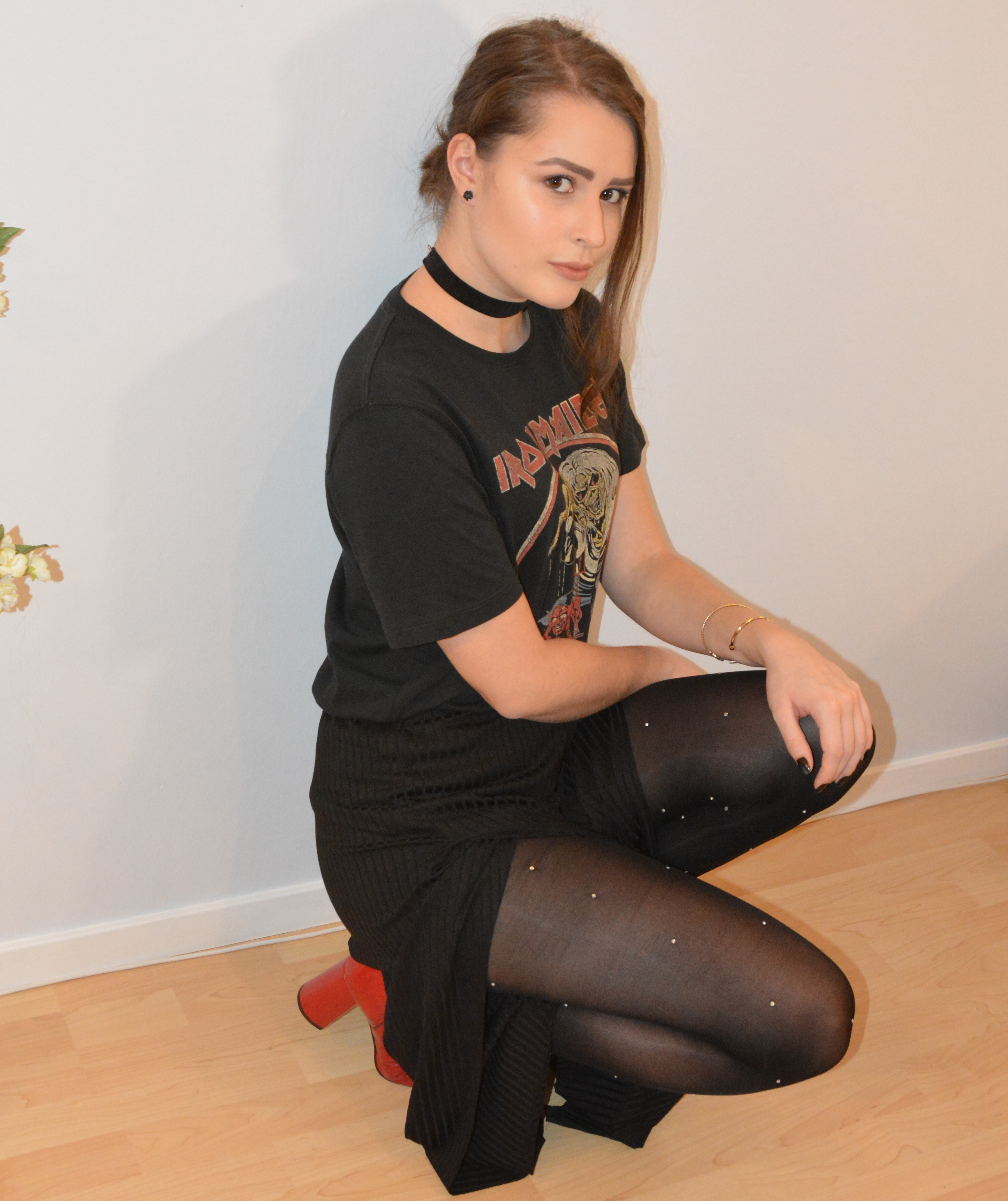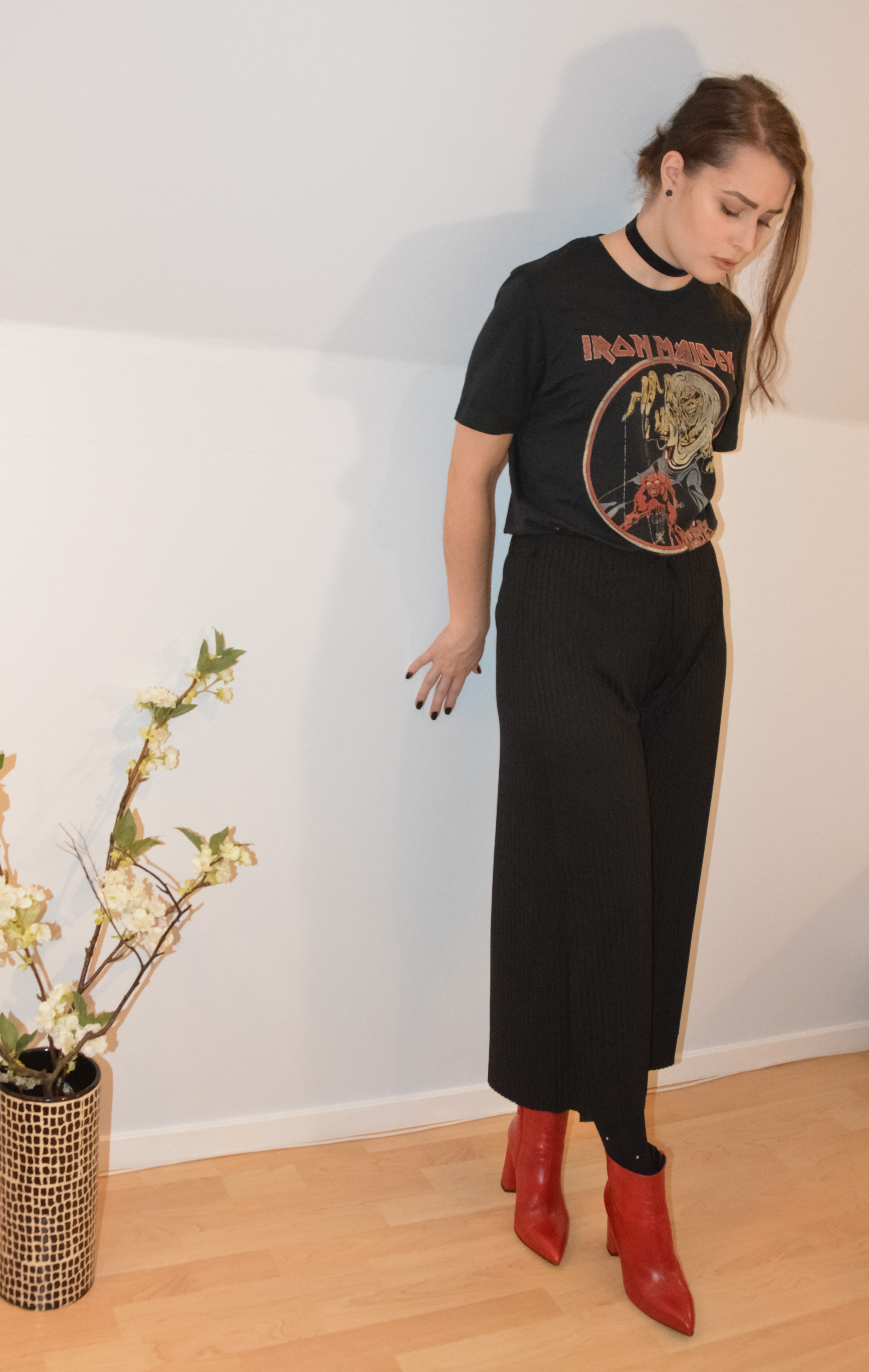 Culottes And Rhinestone Tights
First up is my rhinestone tights and I wore those underneath my culottes from Zara. I paired it with an Iron Maiden T-shirt and my red pointed booties. For jewelry I chose a simple velvet choker, black stud earrings and gold bangles. The tights, I had originally planned to wear on Christmas, but unfortunately, I didn't order them in time.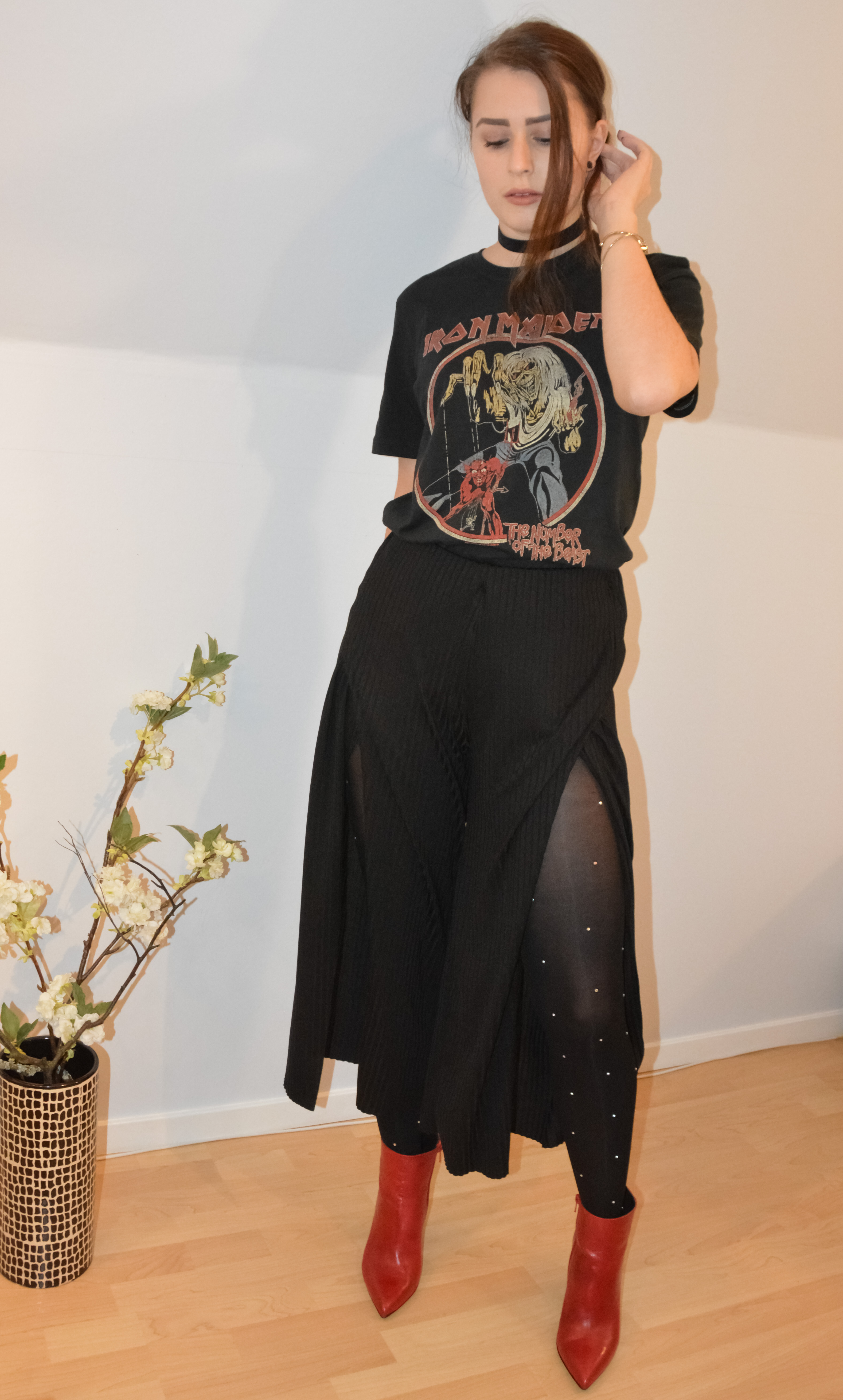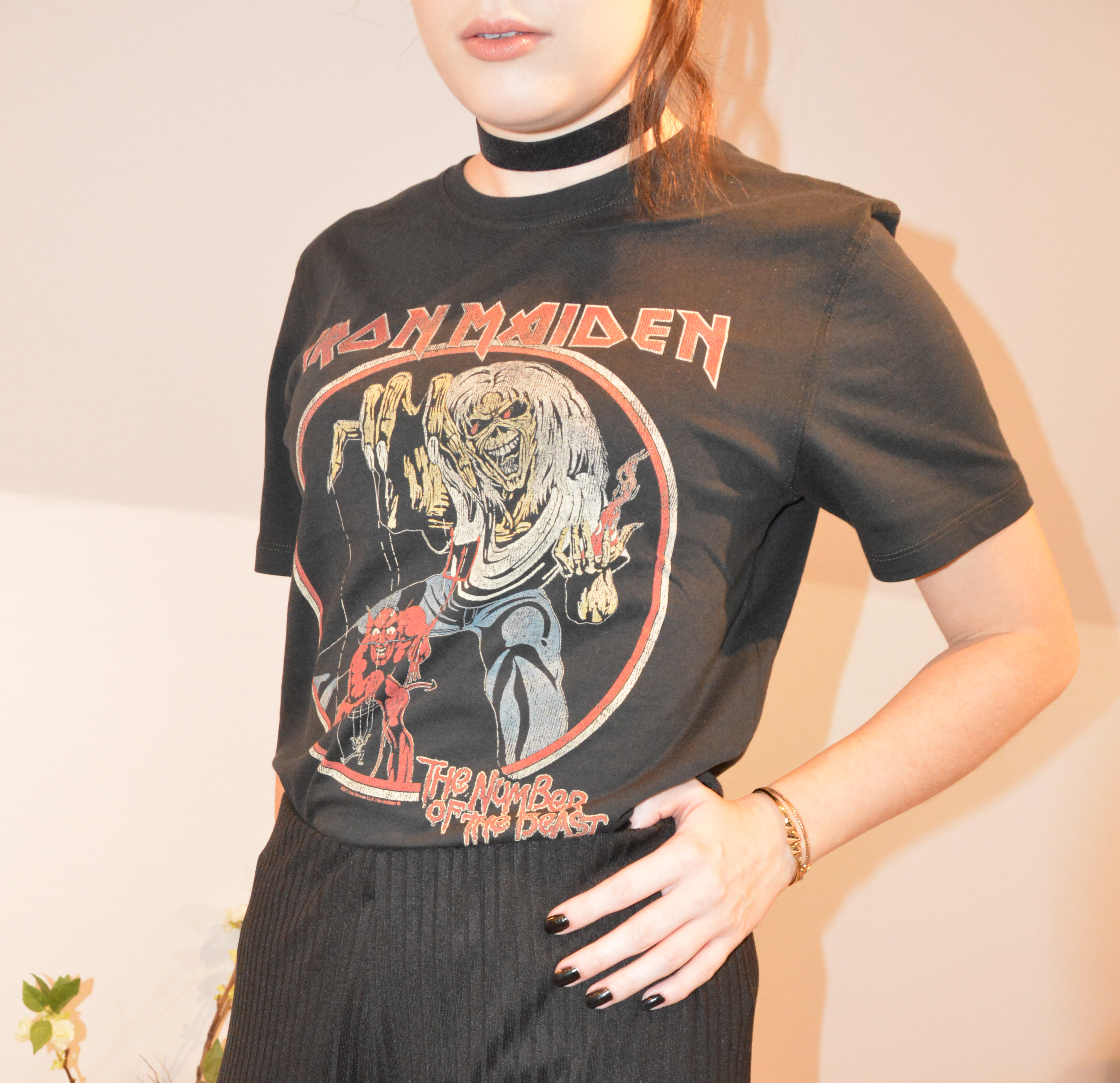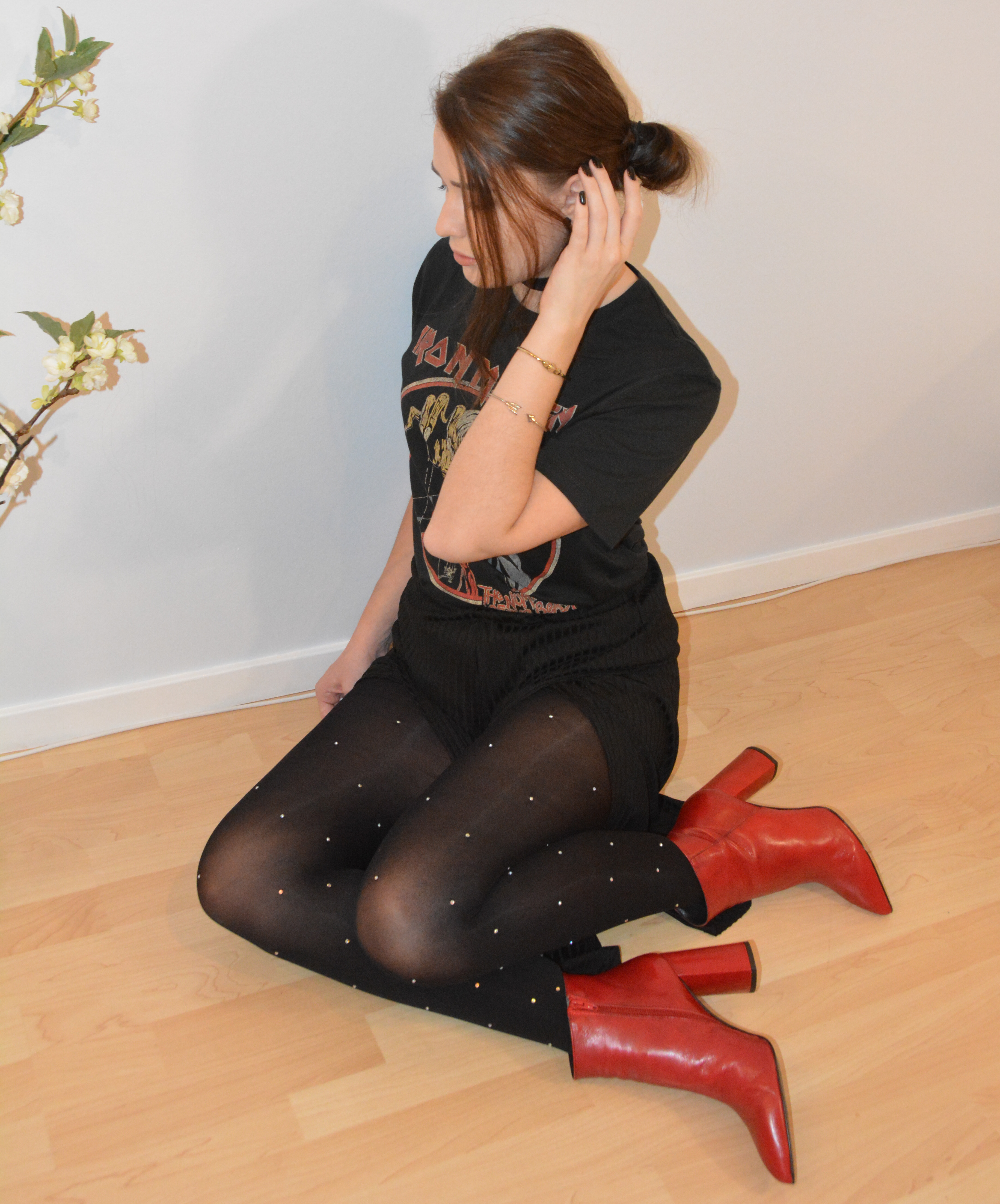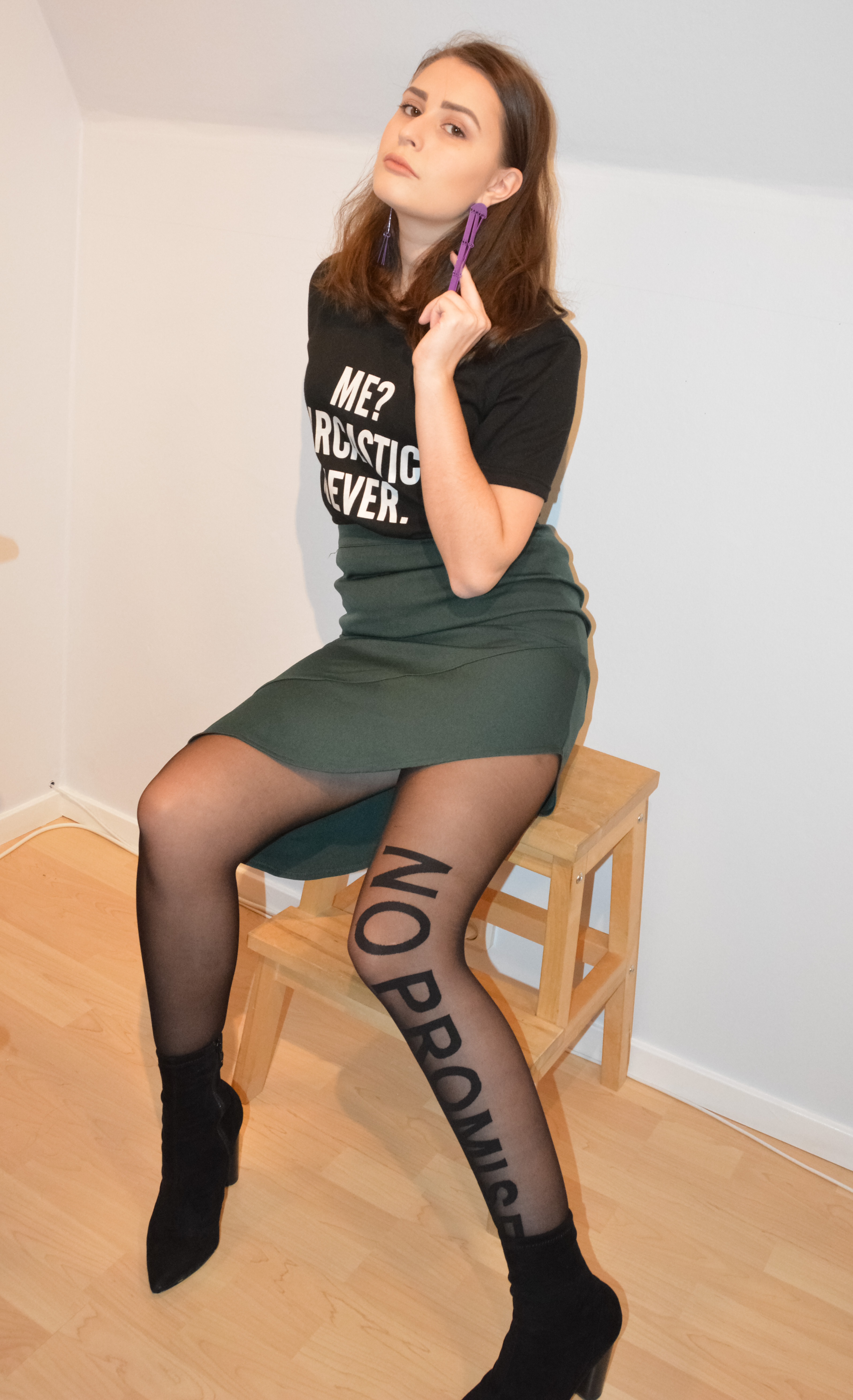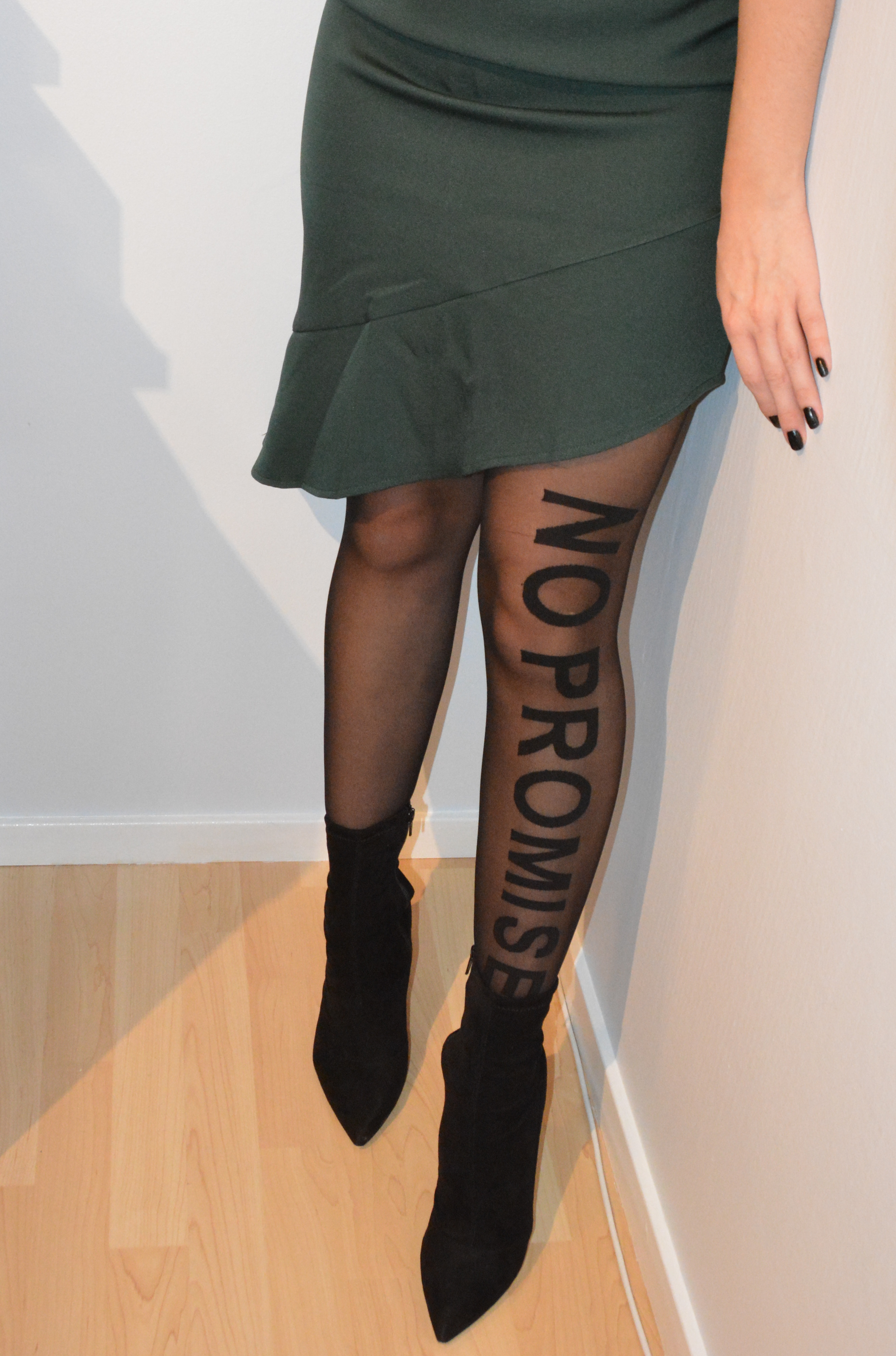 Skirt And Text Tights
These "No Promises" tights are so gorgeous and I love them so much. I paired them with my emerald green skirt and my sarcastic T-shirt. I also added my new purple earrings from Topshop for an unexpected twist. For shoes I chose my favorite sock boots from Office.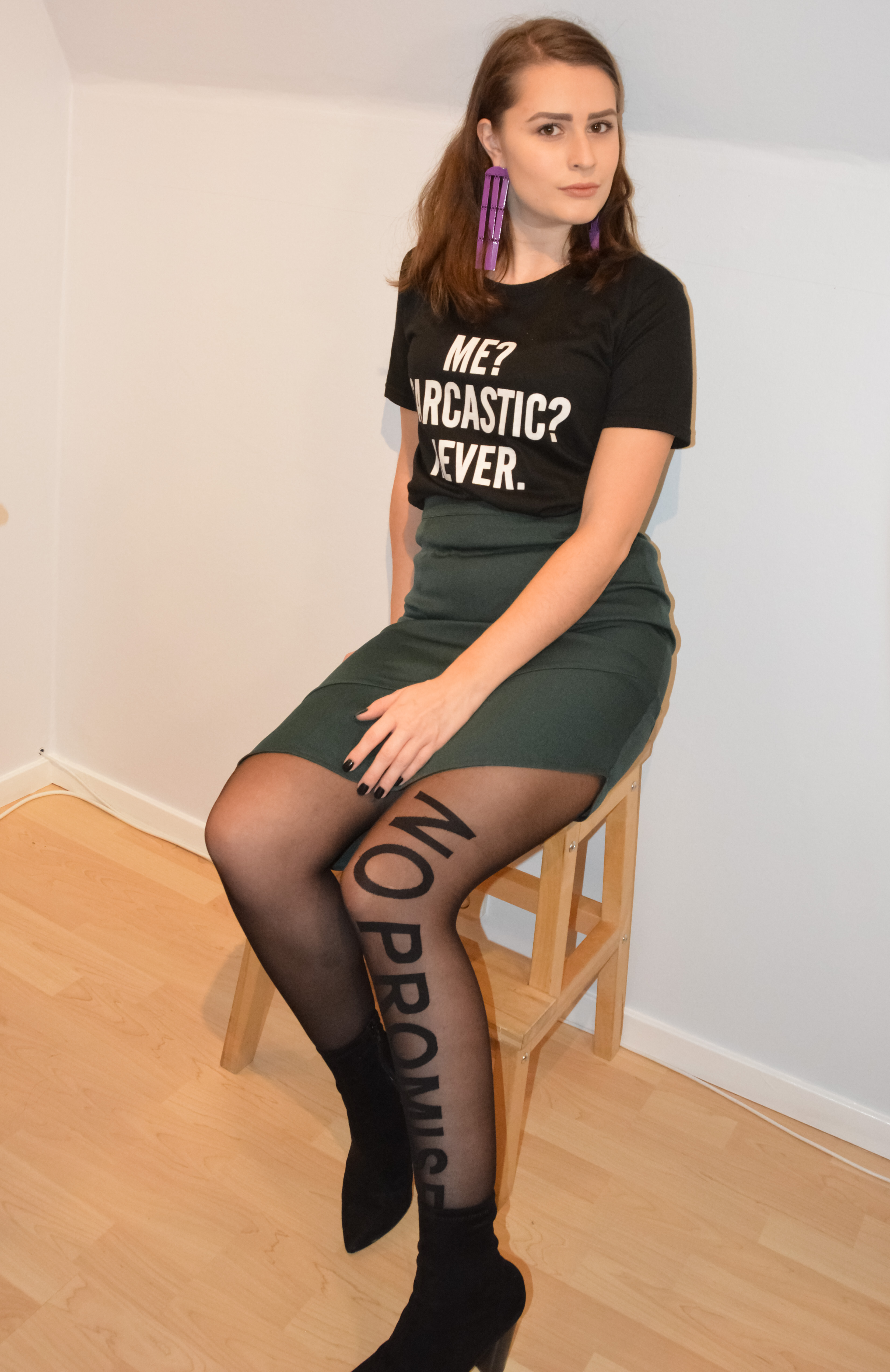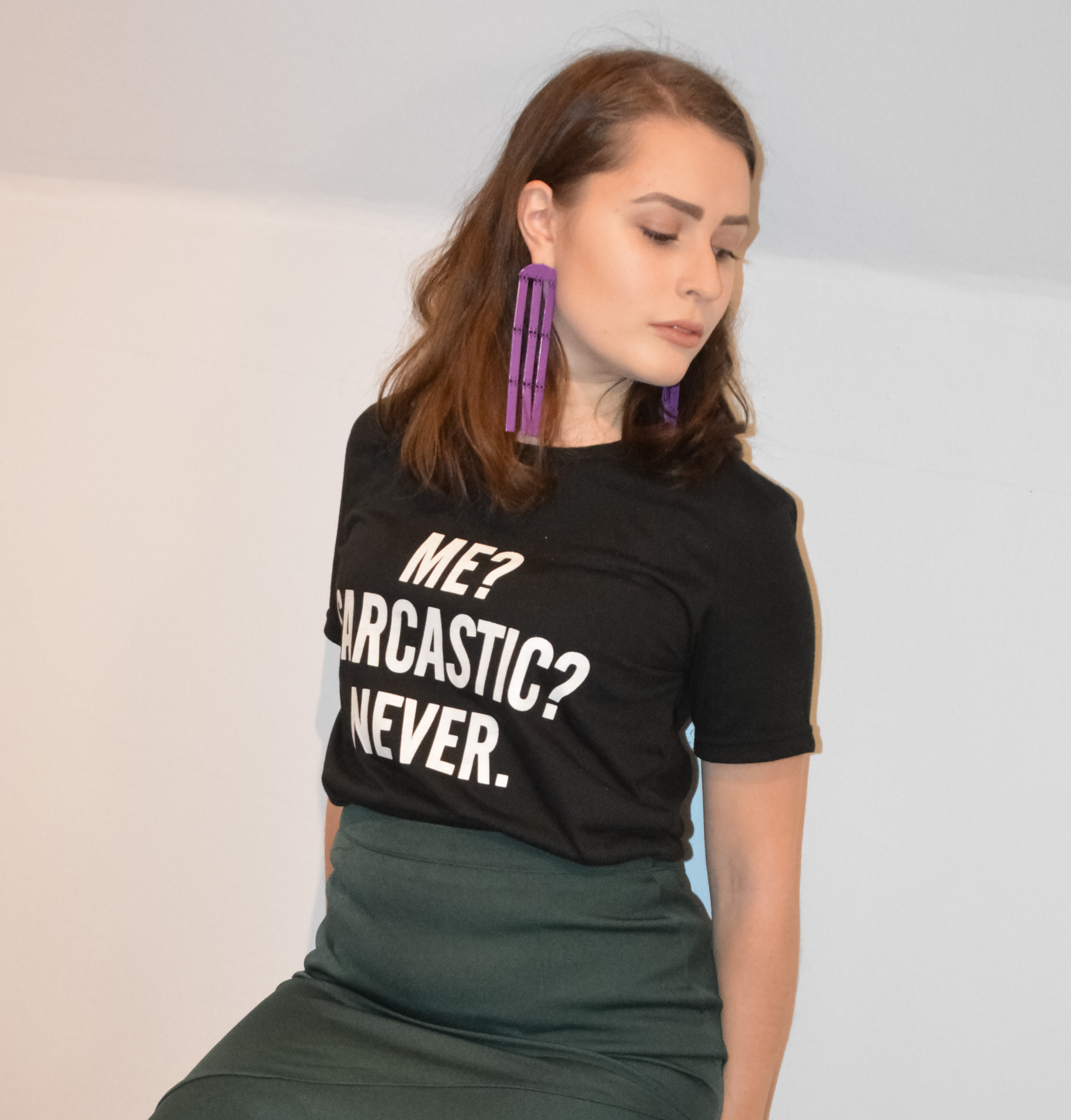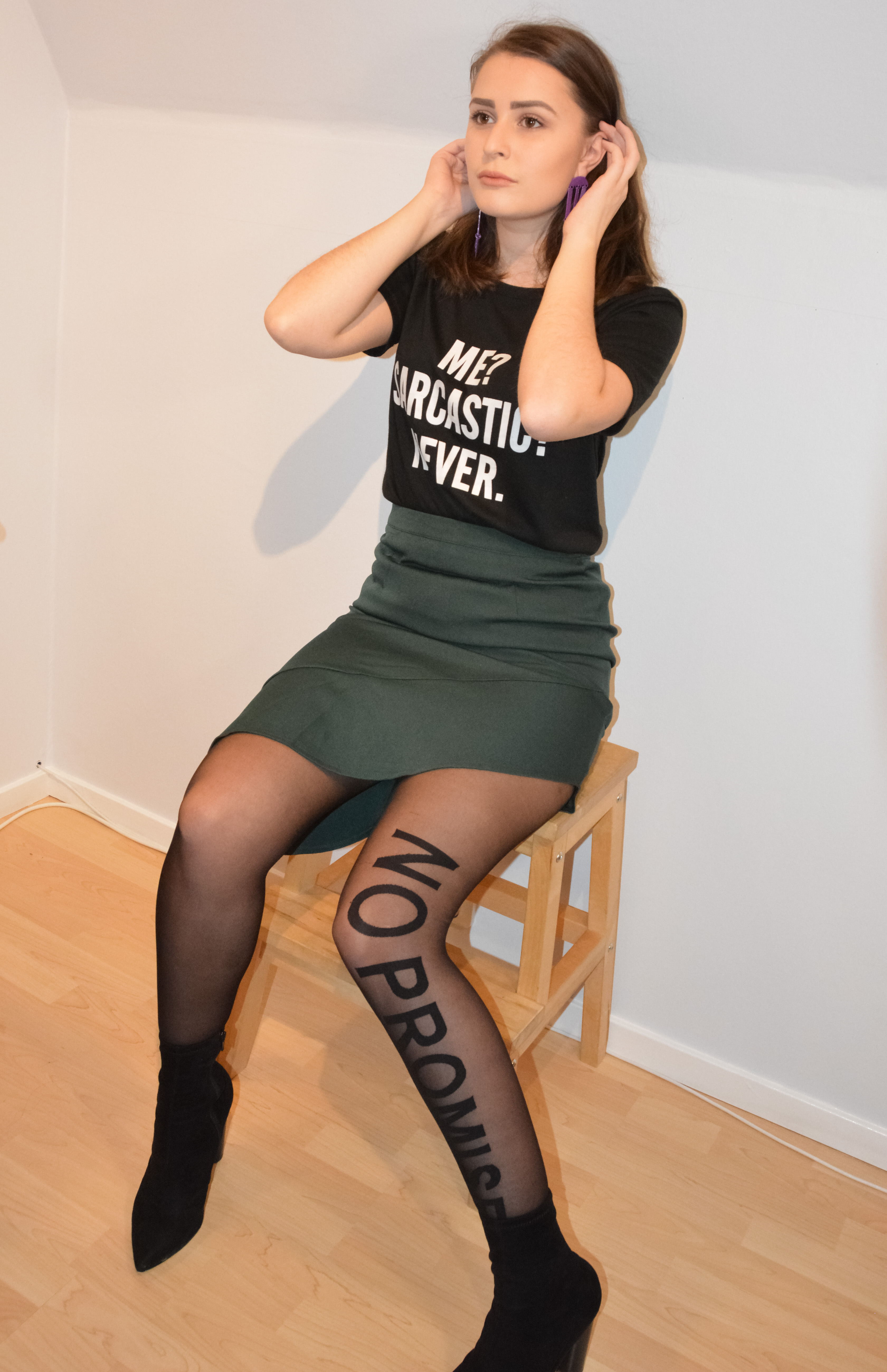 Thanks For Reading
Do you have any questions or ideas? Feel free to write in the comment section below. If you liked this post, please don't forget to click the like button below. To receive an email when I publish something new; subscribe to my email list by clicking the follow button below (or click here.) If you'd like you can also use the buttons below to share this post.
For previews of coming posts and more fashion, check out my Instagram!
-Frida
Don't forget to follow, like and share: